READ IN: Español
With the label "limited edition", Etnia Barcelona and the artist Ignasi Monreal present the most desired eyewear collection on the market. A new model in three colours of natural acetate Mazzcchelli and mineral glass lens Barberini. The thick, straight lines contrast with an oval detail on both temples, a golden metallic eye and aquamarine iris.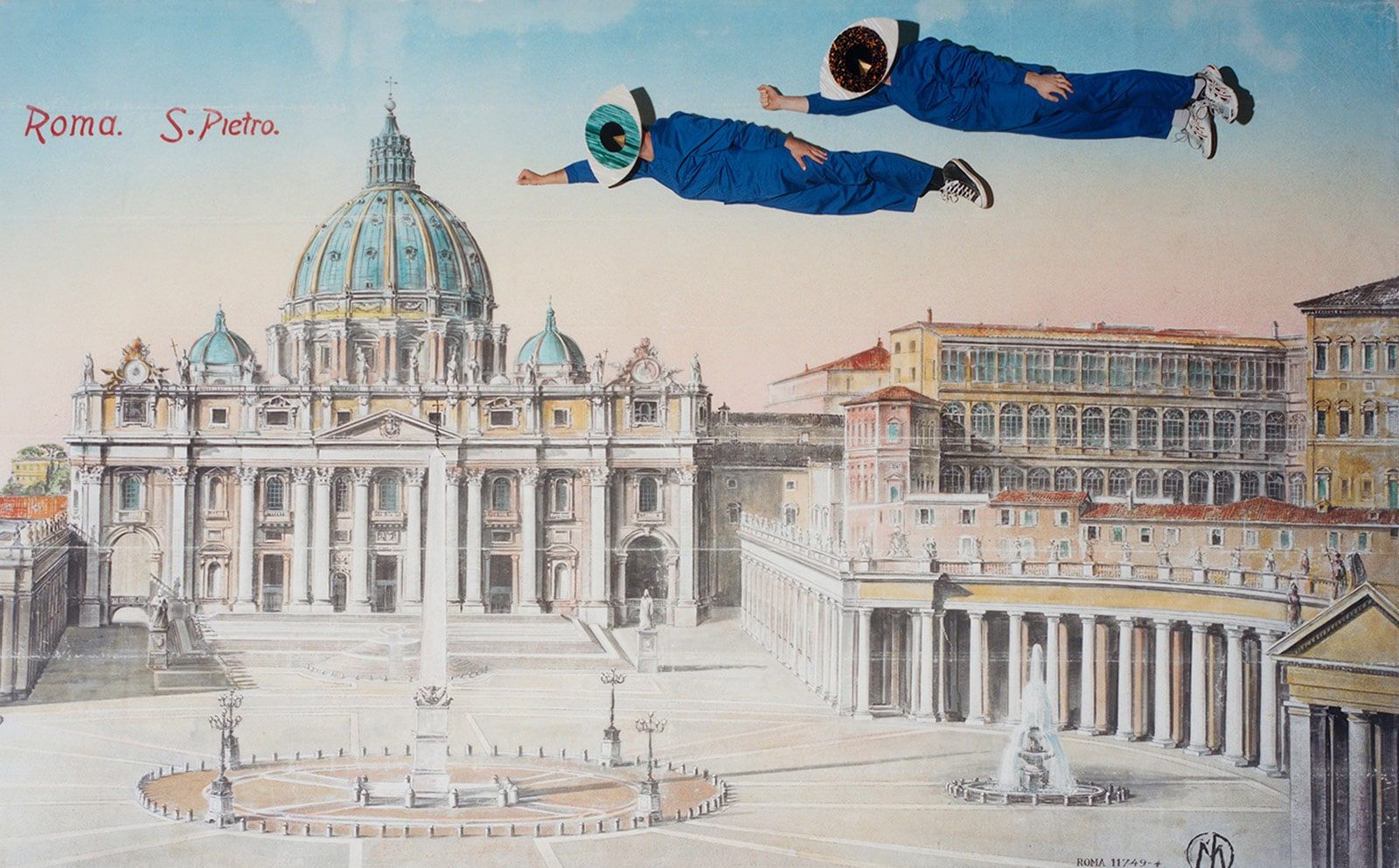 The talent of the "L'enfant terrible" of 21st century Spanish painting merges with the experience of the independent eyewear brand. This incredible collaboration has resulted in a unique accessory that combines classicism and contemporaneity, classic painting and digital art.
The eyewear collection creates a cultural atmosphere that invites you to look at the world from various perspectives. On the one hand, it is able to project moments from the past and the future while, on the other hand, it offers a beautiful and exquisite surrealistic look.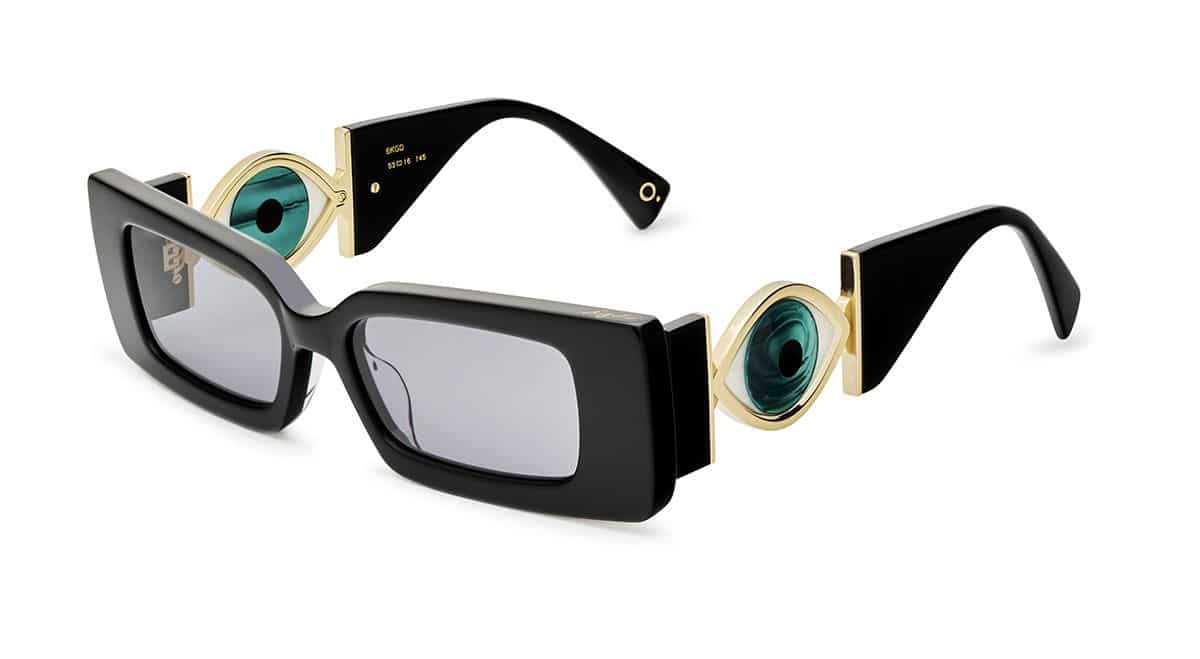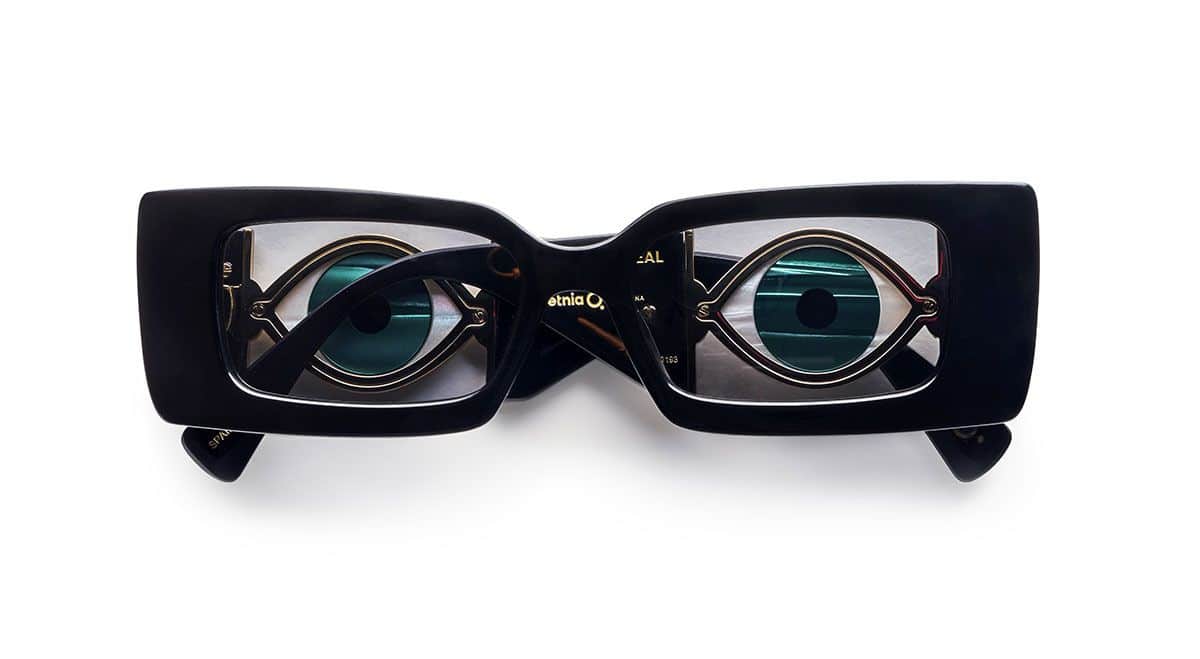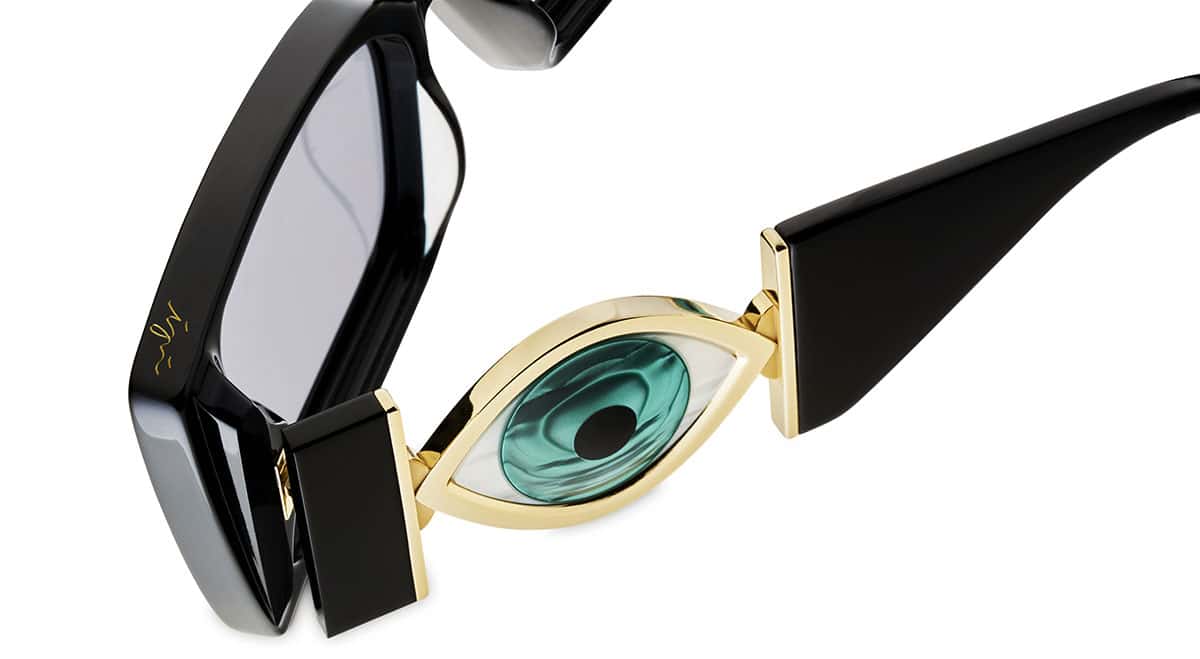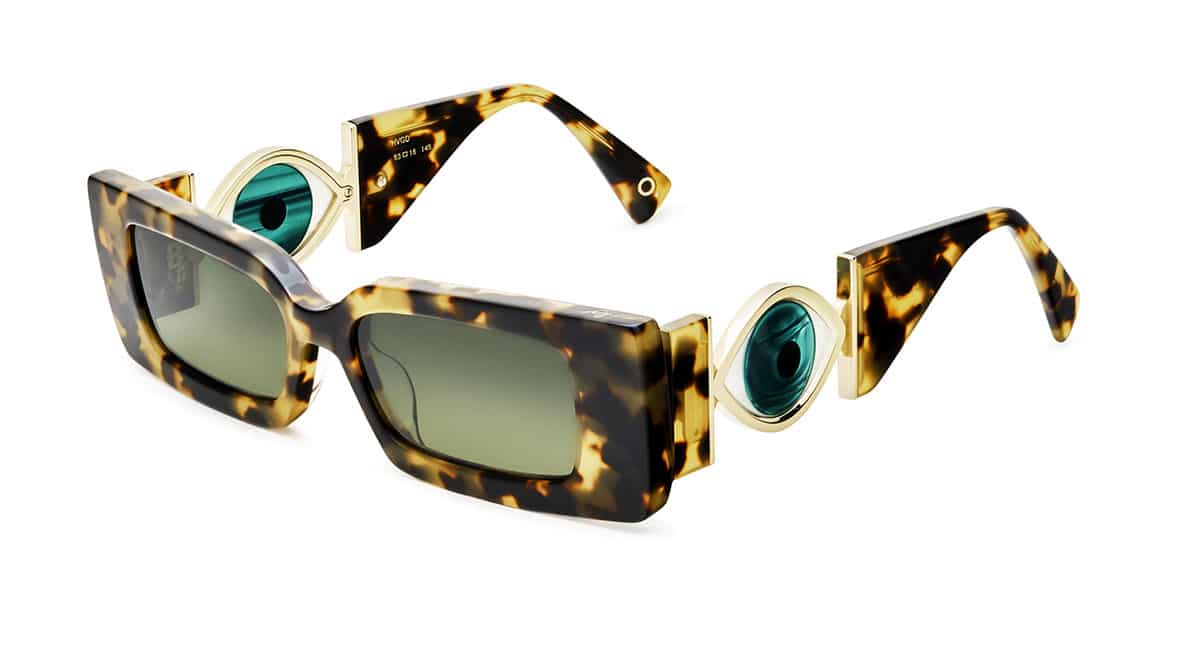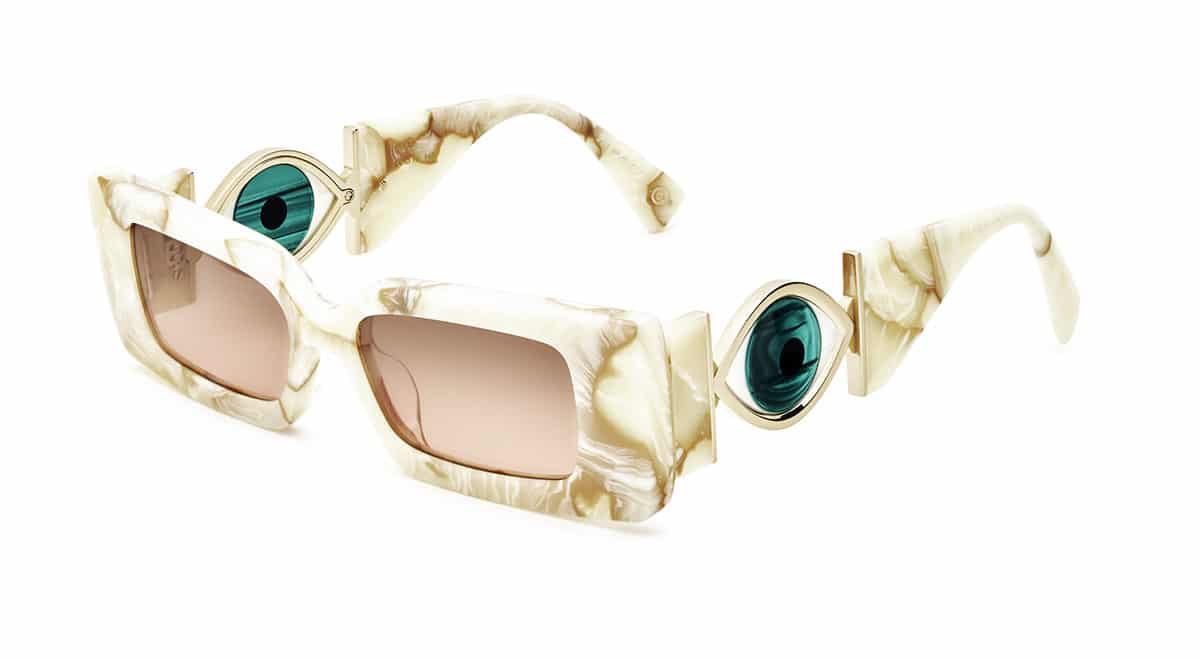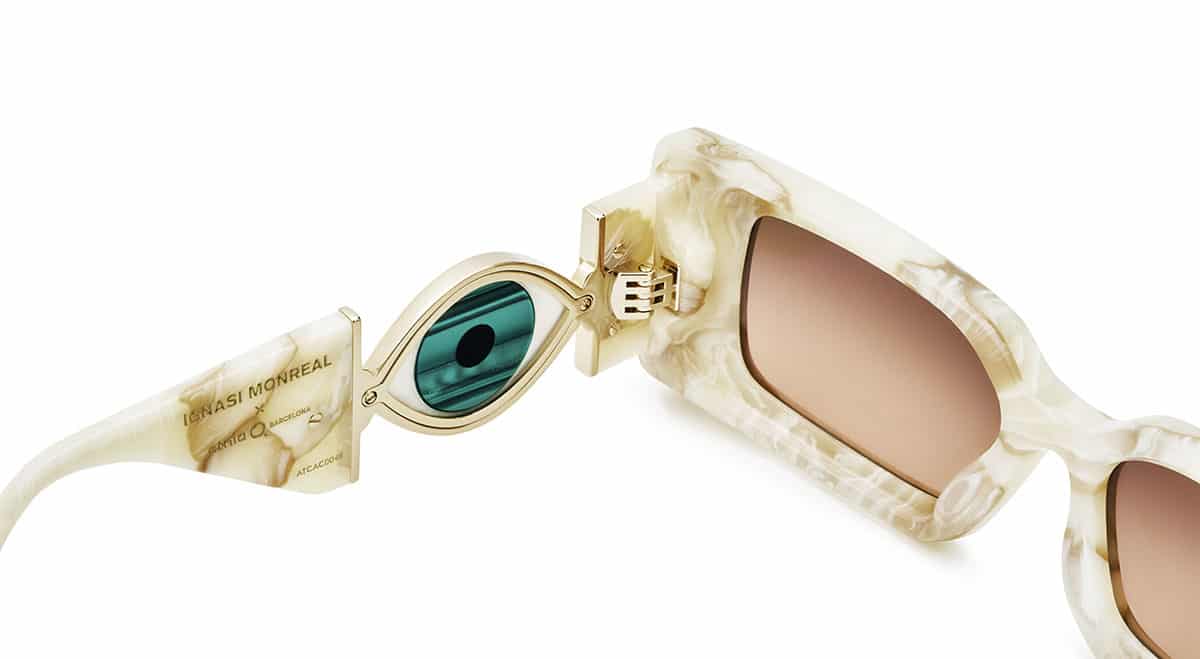 Ignasi Monreal x Etnia Barcelona play with the possibility of peripheral vision provided by an extra pair of eyes on the eyeglasses' temples. A single model in three colours: brown, mother-of-pearl and black; it is a collector's item. In addition, the artist based in Rome has been commissioned to build two eye masks for the campaign directed by Paolo Zerbini.
Take a look at the brand's website.