READ IN: Español
Los Angeles-based Ignored Prayers returns with its FW19 collection inspired by synaesthesia. It returns to our lives after a year of pause to reflect on the future and identity of the brand.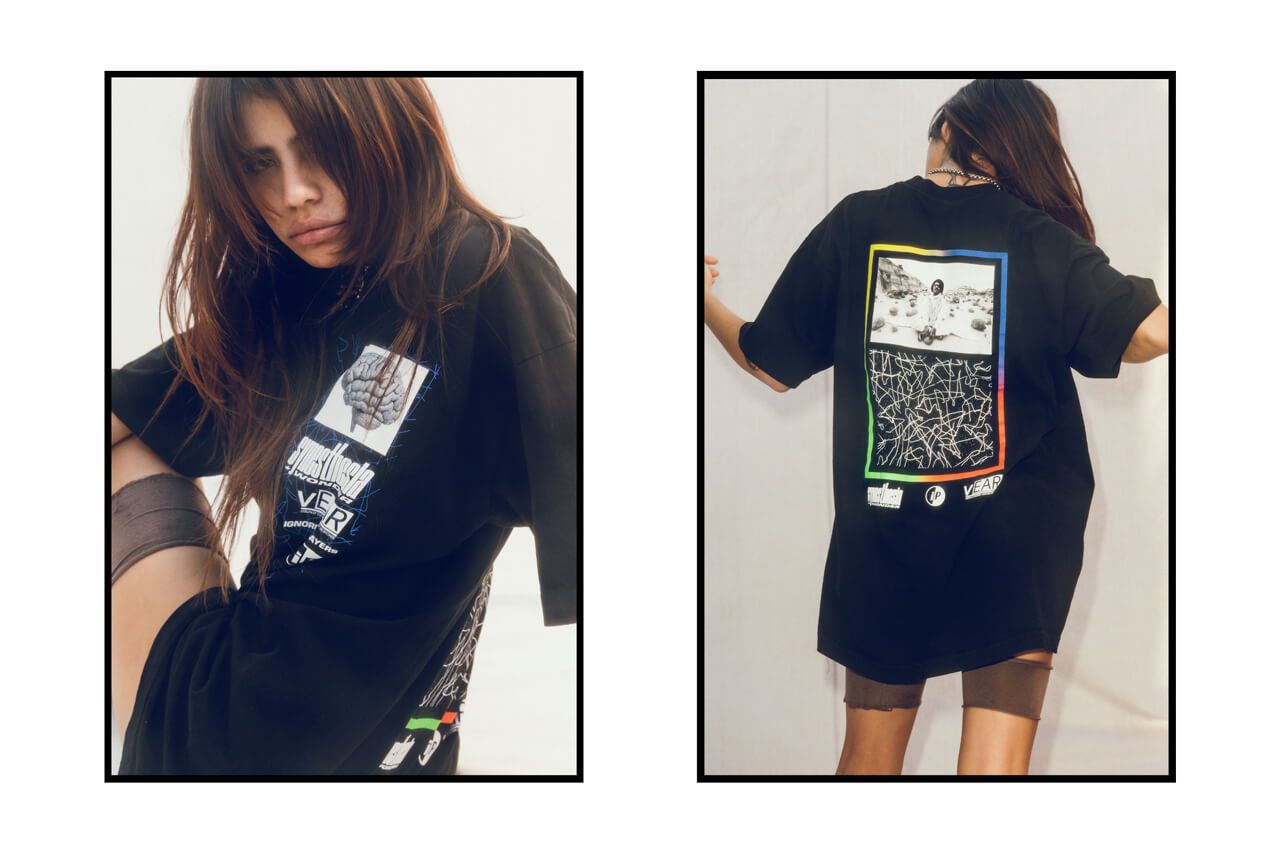 This time it is inspired by synaesthesia, focusing on cotton, prints and neon colors. Oversized sweatshirts, long sleeves and blazoned t-shirts are the protagonists. The words "Synesthesia" and "V.E.A.R.", which means "Visually Evoked Auditory Response" in the pharmaceutical language, can be read over them.
Ignored Prayers (@ignoredprayers) is interested in how low-dose psychedelic drugs "help connect the dots inside our minds," and is specifically inspired by psilocybin, a hallucinogenic prodrug, to create the playful designs found throughout the collection.
But this collection is full of surprises. Inside the neon yellow shirt is a literary quotation from author James Baldwin, which has nothing to do with the model Hailey Baldwin. This peculiarity is hidden from everyone except the wearer. There is also a quote from Shakespeare, from his book "All's Well That Ends Well," which says "Love all, trust a few, Do wrong to no one". What we would say in Spanish is "do good and don't look at who".
The Ignored Prayers FW19 collection is now available for sale on their website.