READ IN: Español
We confirm the arrival in Spain of the Ikea gaming collection. The company was not going to be left behind in the world of video games that is so on-trend at the moment and collaborates with Asus Rog in a capsule that covers all the needs of gamers.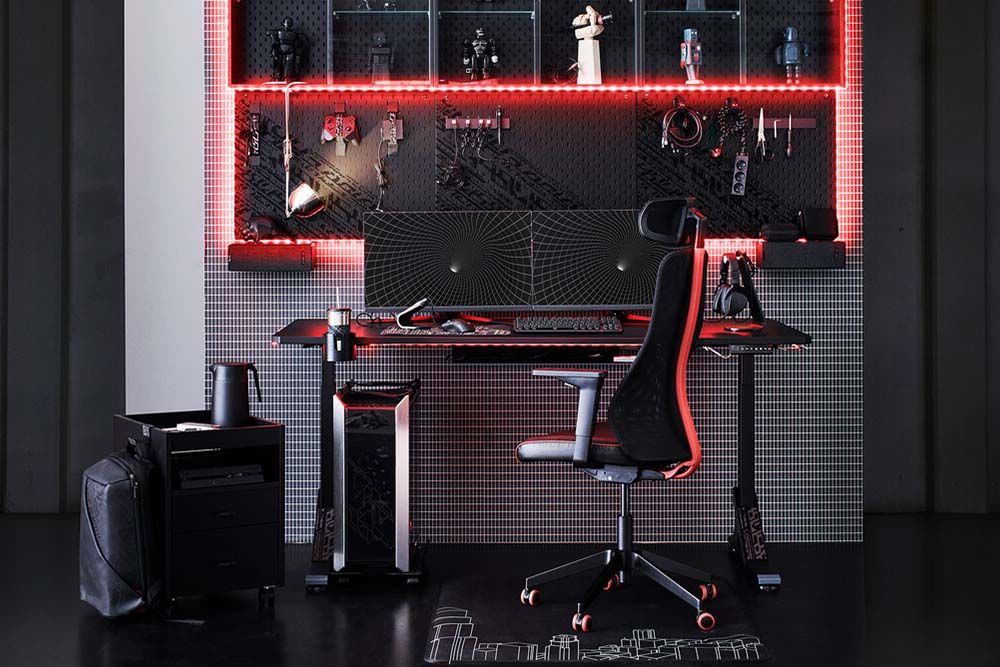 Gamers are one of the professions of the future and Ikea knows it. That is why it wants to "democratise the gaming experience" and together with Asus Rog it has created affordable products that meet the demands of these new profiles. Although these objects tend to have a specific aesthetic, the brand has not lost its Nordic minimalist style.
The collaboration covers more than 30 products, from furniture to accessories. These include chairs, tables, headphone stands, remotes and chests of drawers. Although black is the predominant colour, some items are in other shades such as white. Also, there is even a thermos flask and the increasingly popular among streamers light rings.
Ikea x Asus Rog will arrive in Spain on 1 October if you are interested.