READ IN: Español
Private jets have been one of the many symbols of social status because of their price and exclusivity. In the age of social networks, it is inevitable that we have all seen influencers showing their own planes, but now we discover that not all pictures are where we thought they were.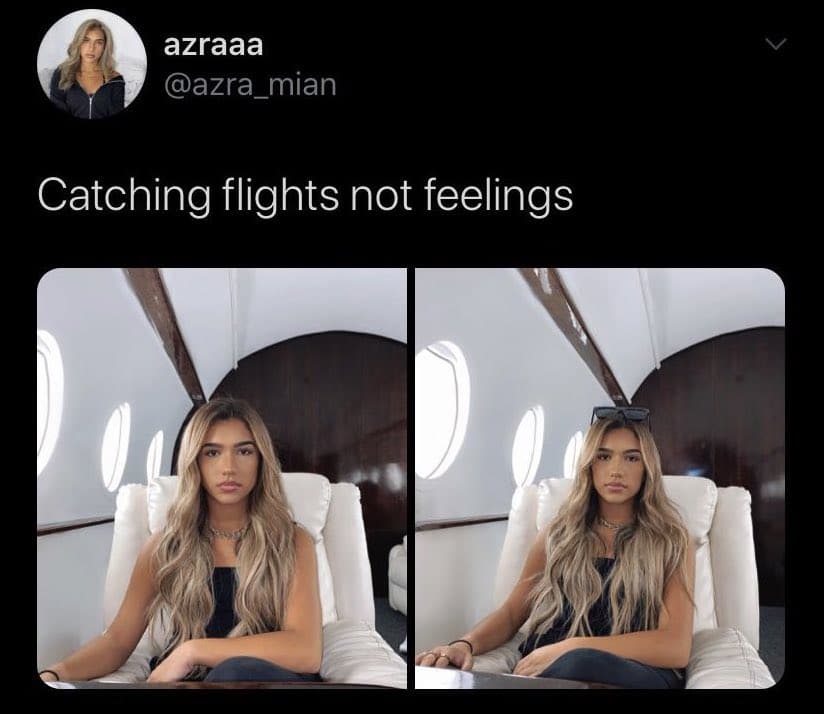 After discovering that some influencers were editing the backgrounds of their photos with Photoshop to fake trips to Paris, Hawaii or Coachella, the influencers who are physically in one place are faking that they are in another. That is, they are people who rent spaces – houses, planes, cars – for hours, the time needed to take 500 photos and save 2.
But at this level we have to add the film sets. Apparently, a Twitter user realized that an influencer she was following was not in her private jet but in a set that simulated the interior of an airplane. Soon the rest of the tweeters were in charge of uncovering which celebrities had used the same "jet". The room is rented for about 55 euros/hour, not bad.
Kennedy Cymone (@simplykennedy_) con 1.6 millones de seguidores y Azra Mian (@azra_mian) con 94.6k seguidores son algunas de las influencers descubiertas.