READ IN: Español
The fashion industry has always seemed like a glamorous, glitzy universe that looks like a dream, at least from the outside. Instagram perpetuates this sector through sophisticated images, showing an ideal, often false. TikTok, on the other hand, is the "social truth". Real professional experiences and bosses worthy of The Devil Wears Prada.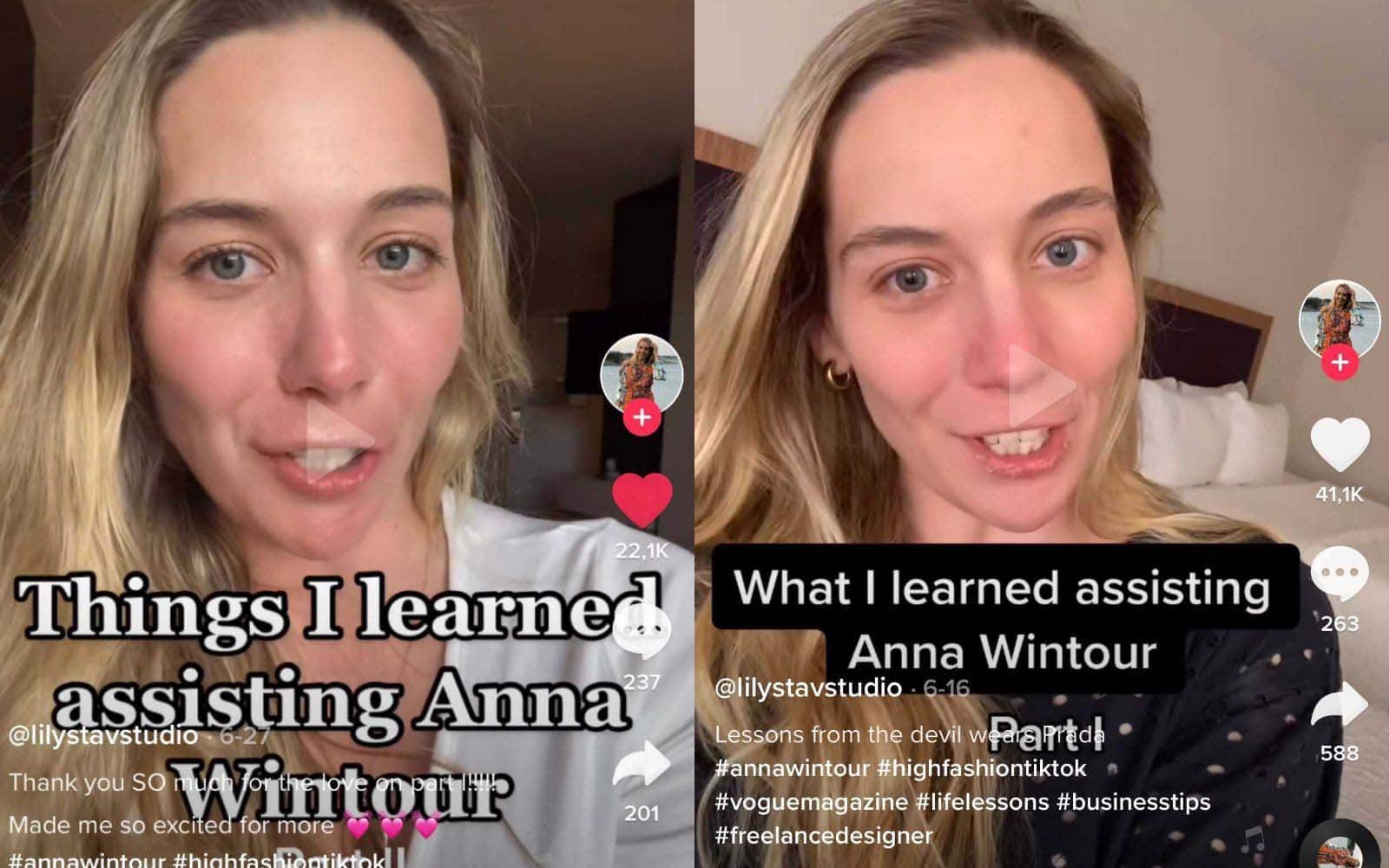 Former assistants, models, designers and fashion industry employees share truths and secrets via TikTok. While for many it is still the social network of Generation Z, it is increasingly taking on a more social and informative role.  You can now find videos of Lily Gildor, Anna Wintour's assistant for a year and a half, giving advice on how best to approach an interview, what to say to impress and what to avoid. What was unthinkable, the dirty laundry of the fashion world is now public.
Another case is that of videos of former Condé Nast employees telling what it's like to work for the group. No brightly coloured nails, always wearing a pair of black heels in case of a meeting with Anna Wintour or "daring" haircuts that have to be approved by human resources. Tik Tok is a kind of extended version of Diet Prada in which everyone can participate. A relief valve, a safe place to show and tell. So it's no coincidence that the accusations against Alexander Wang came from here.
Accounts like @official.c0m explain the reality of Nylon, The Cut or Refinery29, magazines that praise ambitious entrepreneurs and designers, when in fact they come from rich families. The profile of @erinmcgoff gives useful tips for the most devious interviews or @bentleymescall tells the story of a typical day of a model in New York. Messages that resonate both among those who would like to enter this world, girls and boys with the dream of fashion. As well as among those who already work in the sector and want to share the joys and sorrows.
One of the great merits of TikTok is to tell experiences and anecdotes in a very direct, simple and open way, both with images and words, a format that is difficult to replicate on Instagram, where Stories last 15 seconds, the Reel practically no one looks at them. There is also the unspoken idea that here what you say can have more resonance, that it can reach a huge and unimaginable audience of people you don't know but with whom you might have a lot in common.