READ IN: Español
If you thought you were the king with Whatsapp Web, we are pleased to announce that Instagram now allows you to reply to direct messages from its web version.

If texting from your phone is a convenience, texting from your desktop is a blessing. Although the update has not yet been released globally and only a few accounts have it (we hope you're one of the lucky ones), it will be extended to all accounts in the coming weeks.
You can create groups, send messages, share photos and receive notifications. This innovation is part of Facebook's strategy to expand its messaging services which, as Mark Zuckerberg told The New York Times in April last year, along with the Stories are the fastest growing area of online communication. Its main objective is to create a convergence between the online messaging services of Facebook, Instagram and WhatsApp that will connect in the future, regardless of platform.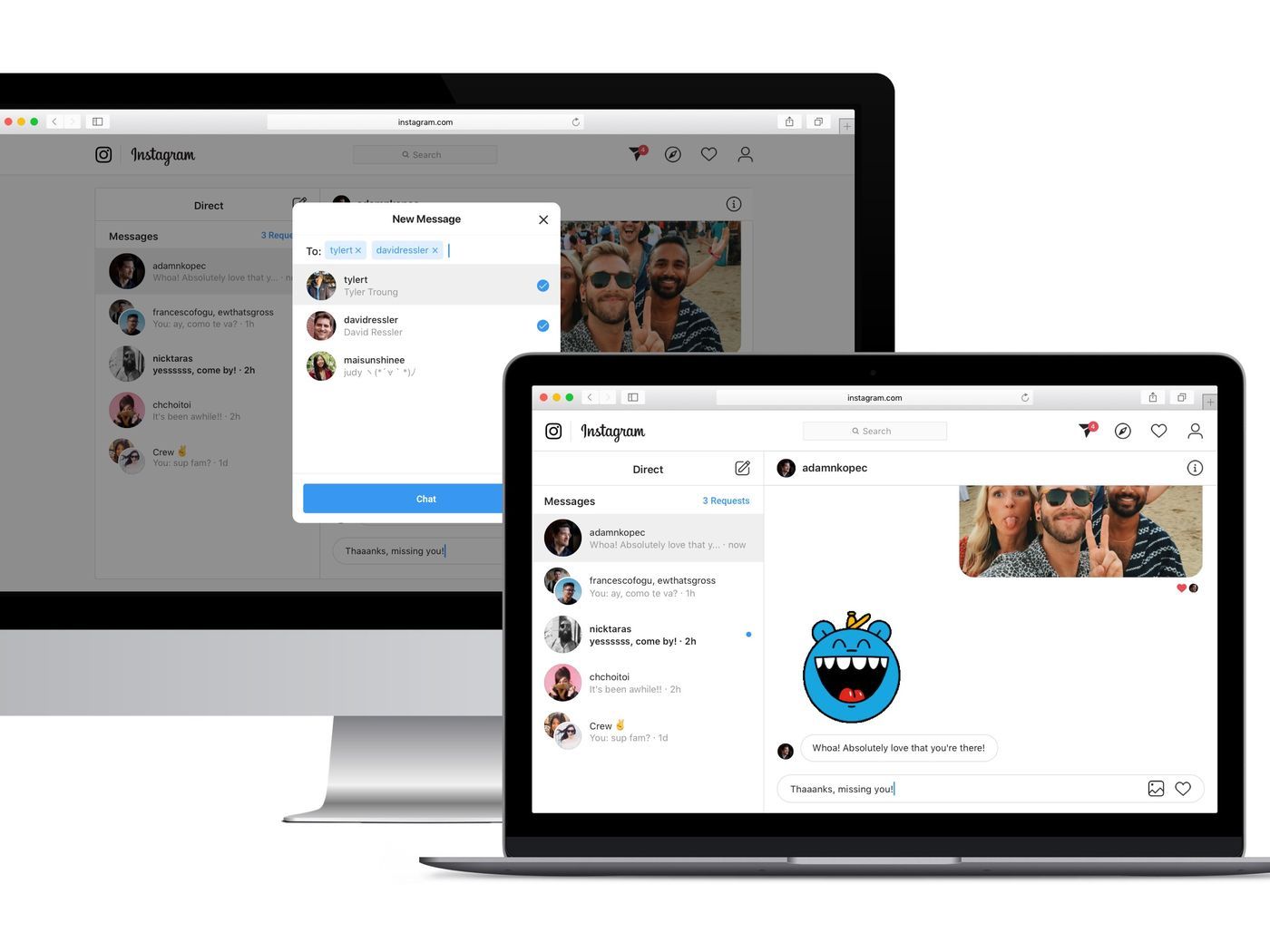 Now you can pretend to work in the office while you dm babes and no one will know.