READ IN: Español
Instagram is looking for new ways for people to take control of their experience on the platform, and that's why two new ways to view your feed in chronological order are being added: Favourites and Followed.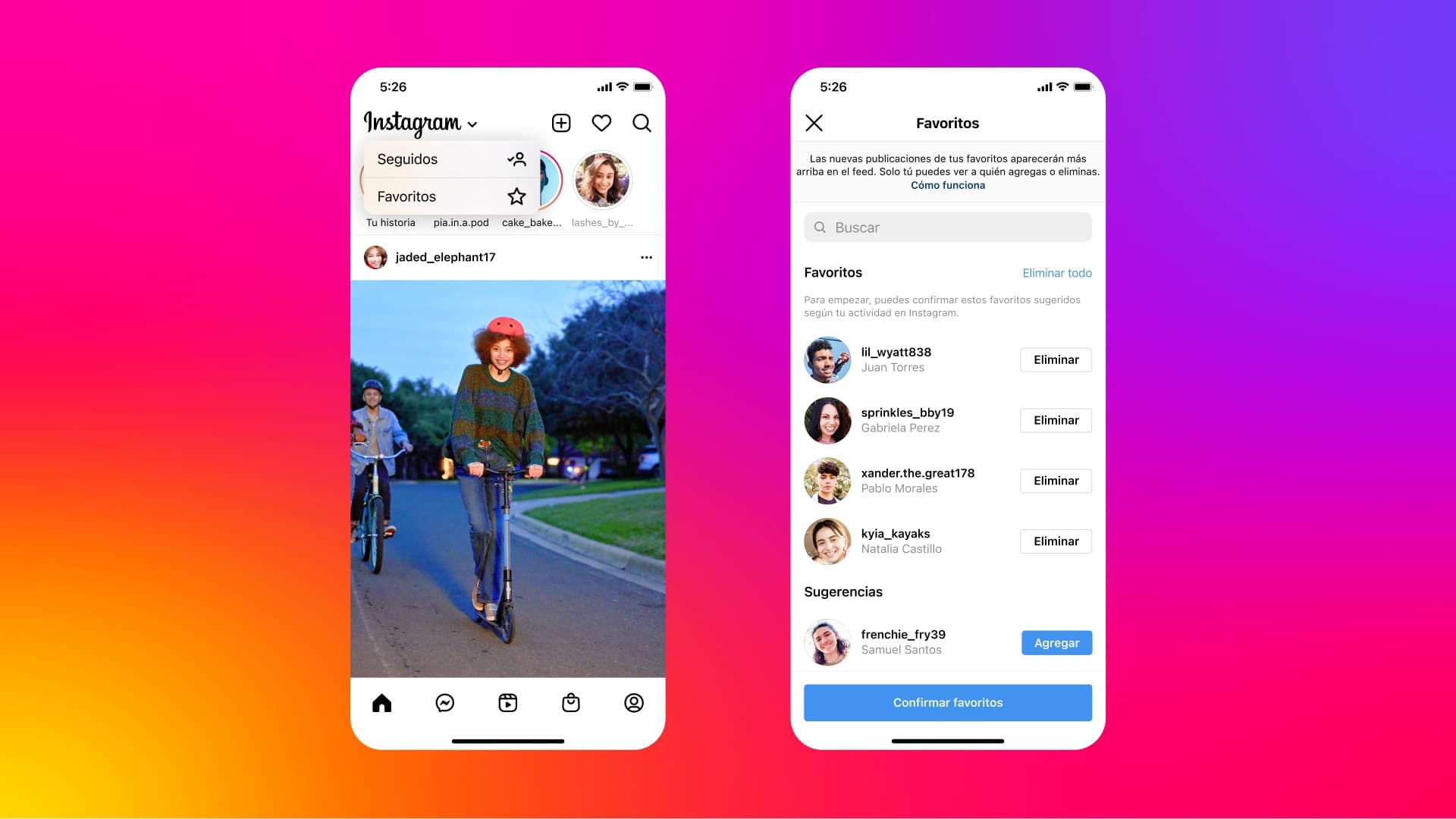 Users use the Instagram feed for different reasons: to discover new content creators in suggested posts or to keep up with their friends and family. The goal is for people to feel good about their time on the platform and to be able to shape their experience to what works best for them.
Favourites allows you to display the latest posts from a list of specific accounts you have chosen, such as those of your best friends or favourite creators. You can add up to 50 favourites and make changes to this list at any time – users will not be notified if they are added to or removed from a favourites list. Posts from your favourites will always be displayed at the top of the feed with a star icon.
Followed shows the posts of the people you follow in the order in which they are shared.
Both Favourites and Followed will display posts in chronological order so you can quickly get up to date and not miss anything. The home will remain your main feed, and will display a mix of content from the accounts you follow, as well as suggested posts that allow you to discover content and creators related to your interests.
And speaking of Instagram… Did you know that NFTs are coming to the platform sooner than expected?