READ IN: Español
Instagram is introducing new features to protect its community from abuse. These include hiding offensive comments and direct message requests from strangers.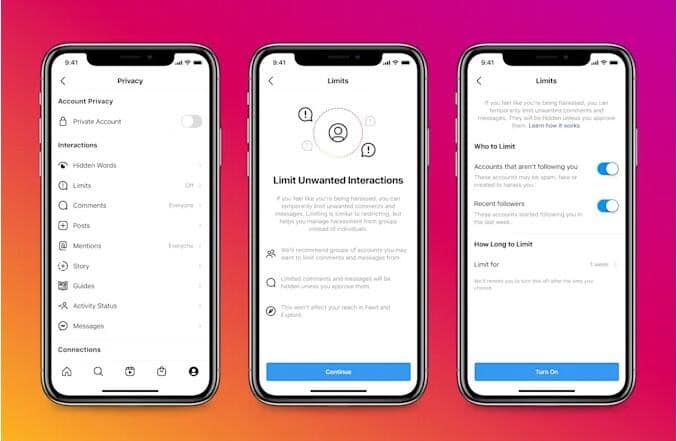 One of the main new features of the app is the "limit" function that automatically hides unwanted messages from people who don't follow you or have only recently followed you. It is these people who cause most of the negative comments on an Instagram profile.
The platform has explained that this new measure is aimed primarily at public figures who may experience a flood of offensive messages. As happened with the cases of racism against British footballers in the final of Euro 2020.
Another feature is the "hidden words" feature where users will be able to select a number of terms and emojis as inappropriate so that the app will automatically hide them in DM requests. These will be stored in a folder that the user may not open.