READ IN: Español
Creators of Tomorrow is the Meta platform's selection of 10 emerging digital creators in Spain who are inspiring a new digital creative movement, through their innovation in storytelling, their use of reels and short videos.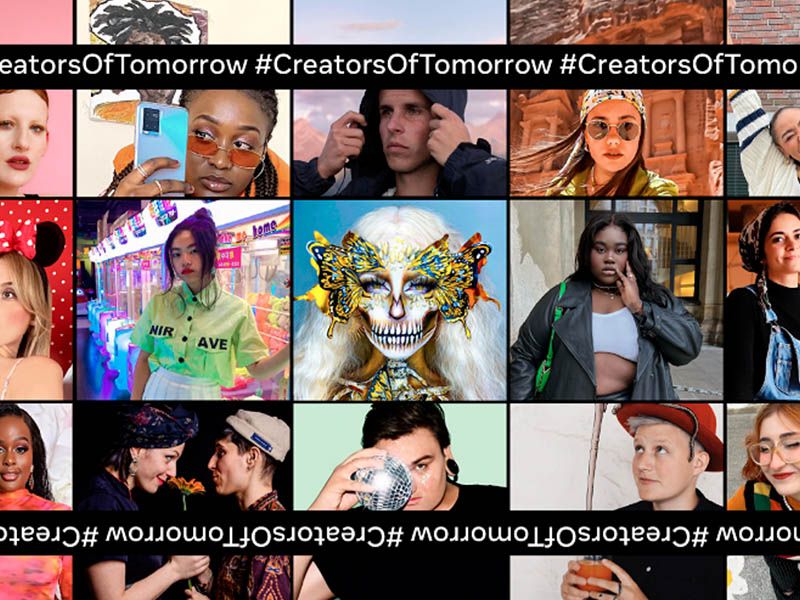 Meta's Creators of Tomorrow have been selected because they are excelling in their communities and are creative in their use of video formats, technology and entertainment, qualities that are indicative of their future projection.
From experimenting with content and innovative storytelling to building immersive worlds that deepen interaction with their fans and communities, Tomorrow's Creators represent a generation of voices that have the potential to make this vision a reality.
Among the creators selected in our country, there are names such as Omarelpretinho, with his fashion content; or Alberto Ugarte (Ugar90) and Ana Ortiz (Annappleaday), whose taste for gastronomy and healthy recipes transcend the screen. Verónica Sierra (Verownika) brings and explains the most complex technology in a simple way to her community.
Sustainability is one of the main themes of the contents of Jon Kareaga or Enrique Alex, while for Ana Hernández (azul_místico) or Cristina Verdú, it is travel. Creativity is Joaquín Reixa's leitmotiv, something he also shares with Patriciasinprisa, artist and illustrator, but whose contents go beyond that.
In the words of Lola Baños, director of communications at Meta in Spain, "creators are the heart of culture on our platforms and drive much of the creativity we see on them. Facebook and Instagram serve as a base for them to tell their story, grow and turn their passion into their profession. Tomorrow's creators are at the forefront of a movement that allows more people to make an impact with their content.
As cultural trends develop through digital content and new avenues open up to make their passion their profession, these creators are experiencing growth that will unlock new opportunities for their careers.
Inspiring creators around the world
The Creators of Tomorrow programme kicks off in 15 countries across Europe, the Middle East and Africa, and will expand to other regions of the world in the coming months. TMeta will be working closely with these creators over the next year to help them grow their audience and turn their passion into a career through our technologies.
From gaming creators like Matt Laff from the UK and Ovidiu Patrascu from Romania; augmented reality pioneers like Mohammed Sultan from the United Arab Emirates and Lucas Guzman from the Netherlands; NFT artists like Inbar Levii from Israel and Jan Kaláb from the Czech Republic; to prominent voices in the community like self-love advocate Eugenia Longo from Italy and body positivity activist Tania Make up Plus from France.
You can see the full list of Tomorrow's Creators here.