READ IN: Español
The truth is that the announcement of the presentation of Balenciaga AW21 captured the attention of the media because of its "originality", but to us it does not seem such an unprecedented idea. With the arrival of the Covid-19 and the cancellation of audiences at fashion shows, the big firms have opted for audiovisual creations to showcase their proposals. Gucci, for example, created its own fashion series; Marine Serre also opted for a conceptual and artistic short film. The firm directed by Demna Gvasalia has opted for a futuristic video game.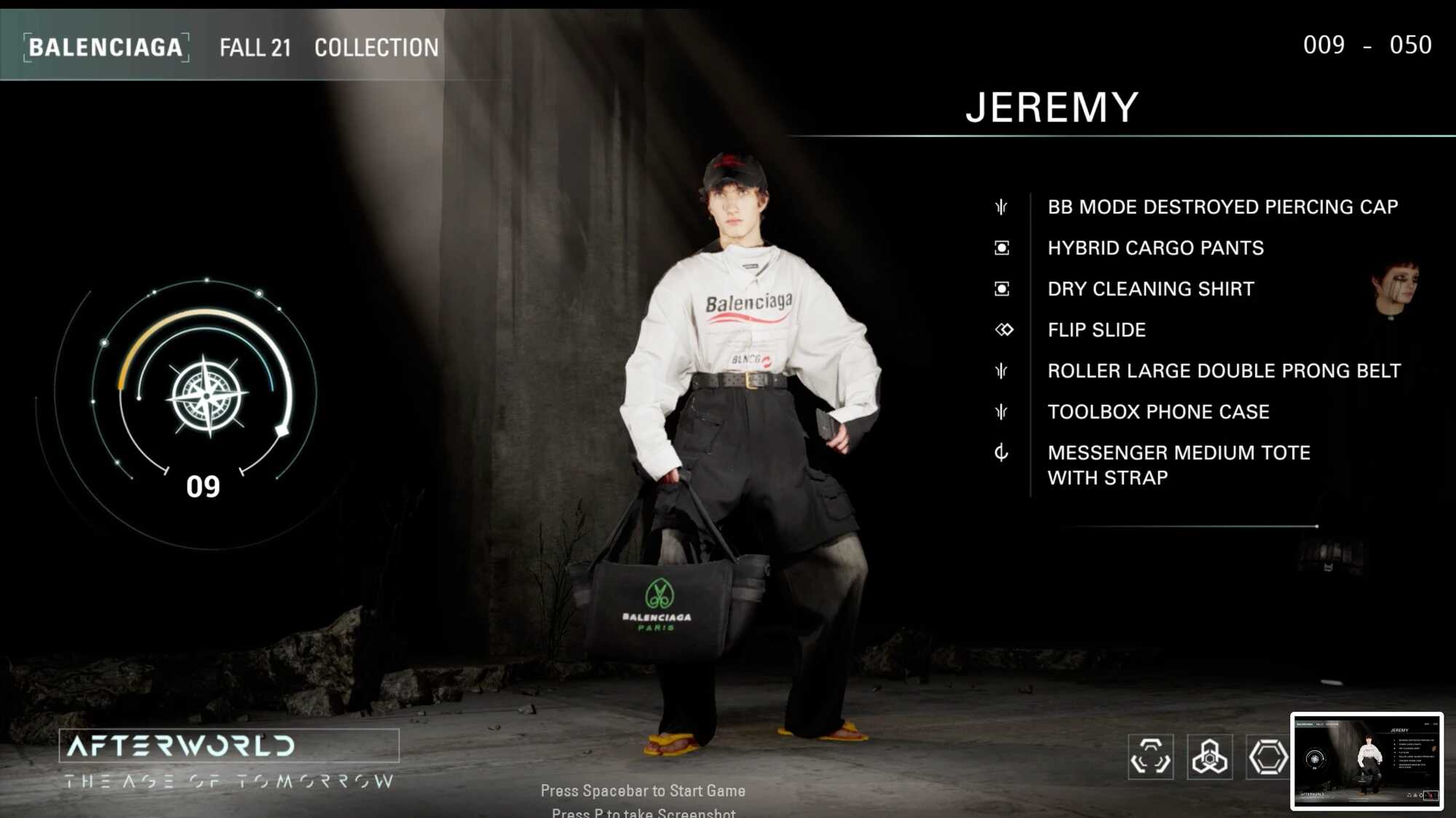 Since the Georgian landed in Balenciaga, the house was turned upside down and its aesthetics were revolutionised; an intelligent change that elevated the firm to one of the most desirable of the last decade. Even so, the label has not been free of controversy as far as plagiarism is concerned. Last July a student from the University of the Arts in Berlin denounced the use of her final master's project for the presentation of the house's collection without her permission.
Now we want to open a debate. Is the idea of Balenciaga AW21 original? When we read the news it certainly sounded familiar. The Spanish brand Marlo Studio already used this digital concept in September to showcase its 2020/ 2021 collection. The models on a rotating platform were wearing garments designed by Marcio Lopes while playing the role of avatars. Lopes is the founder and creative mind behind the Spanish brand that was born in 2019.
Looking at the Marlo Studio video and Balenciaga's photographs we can't help but find a certain coincidence between one and the other. Despite this, it is true that Gvasalia's label goes much further, as it creates a universe where the player submerges himself and overcomes challenges until he achieves a mysterious surprise. Afterworld: The Age of Tomorrow, the title of the AW21 collection, is set in the near future of 2031.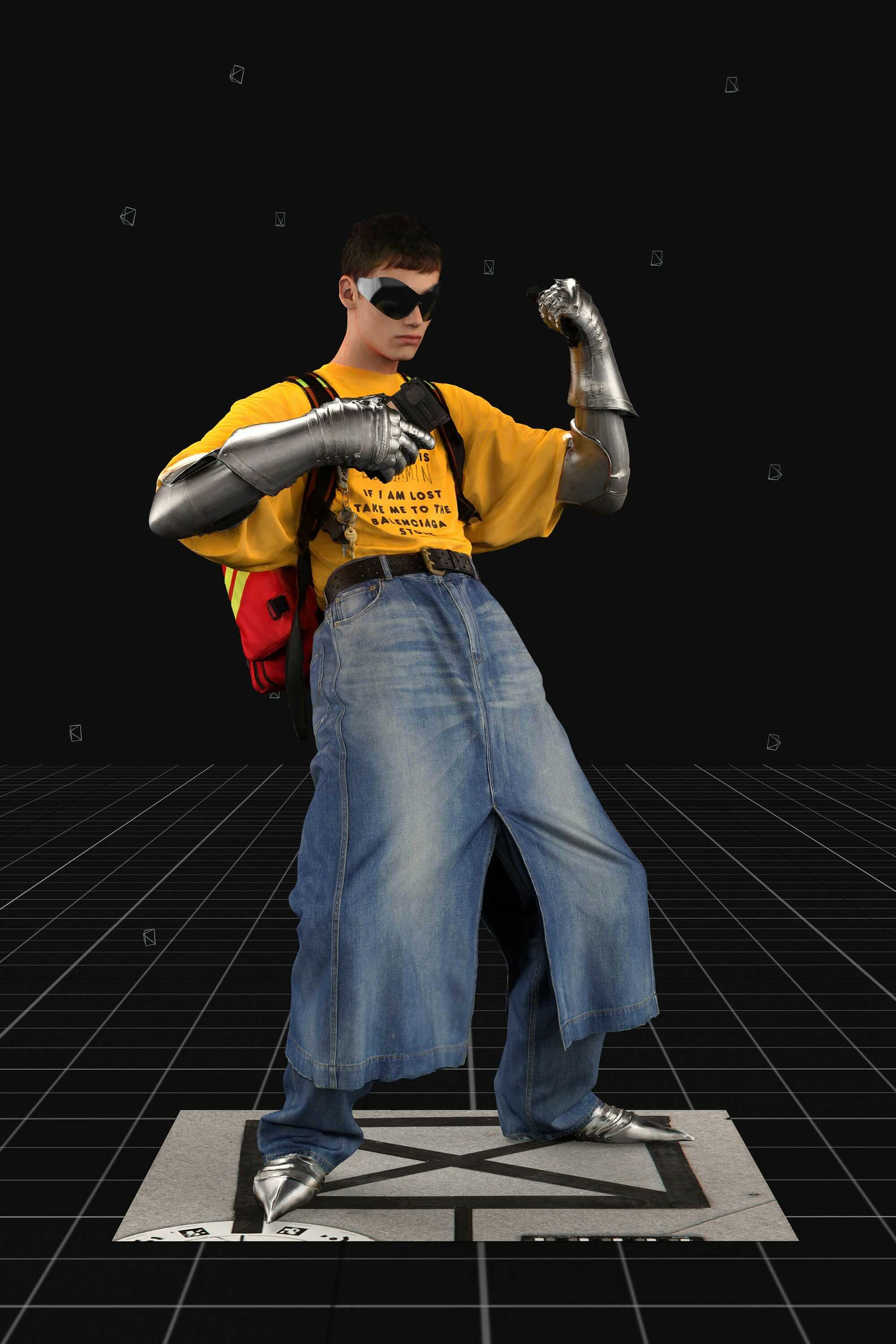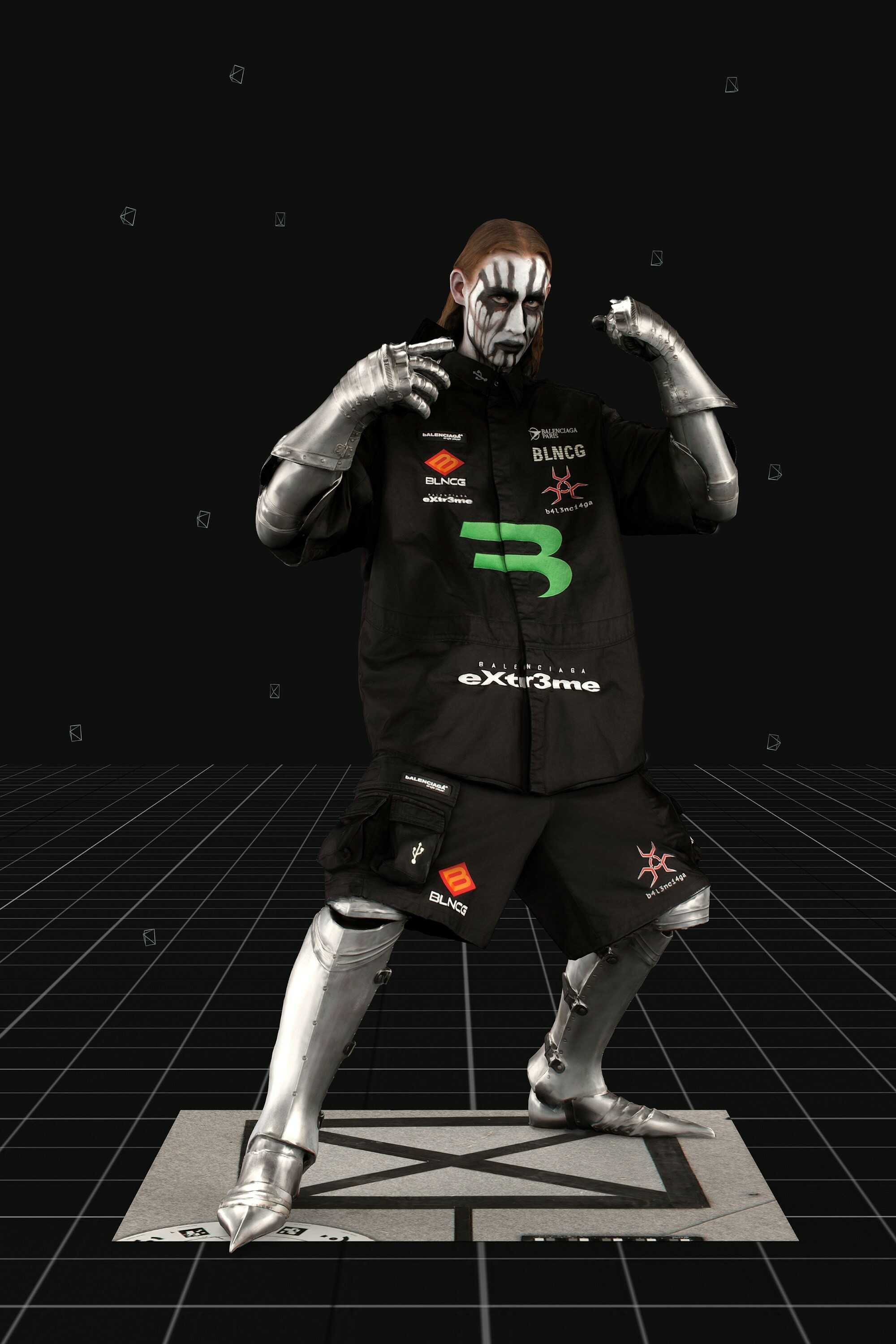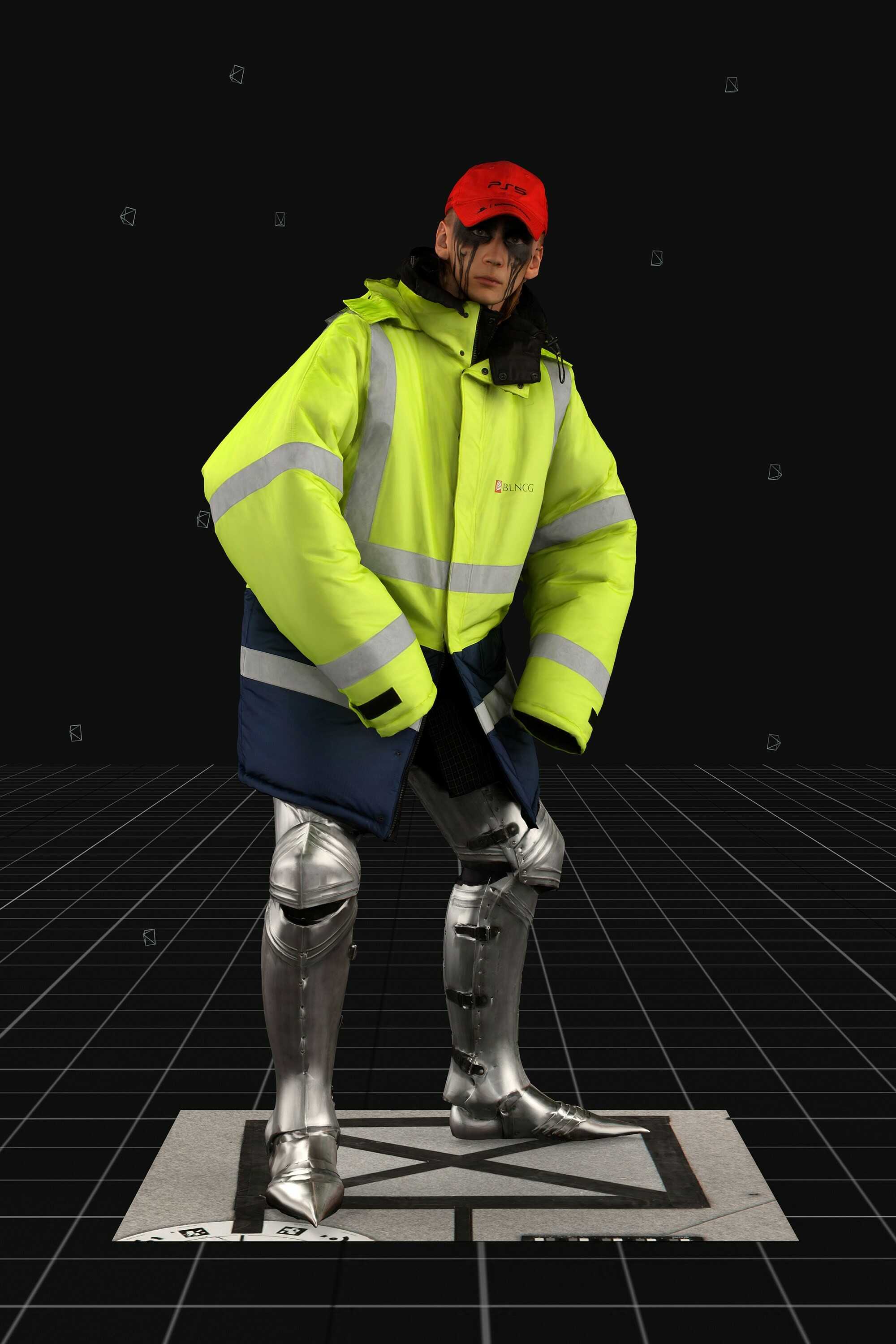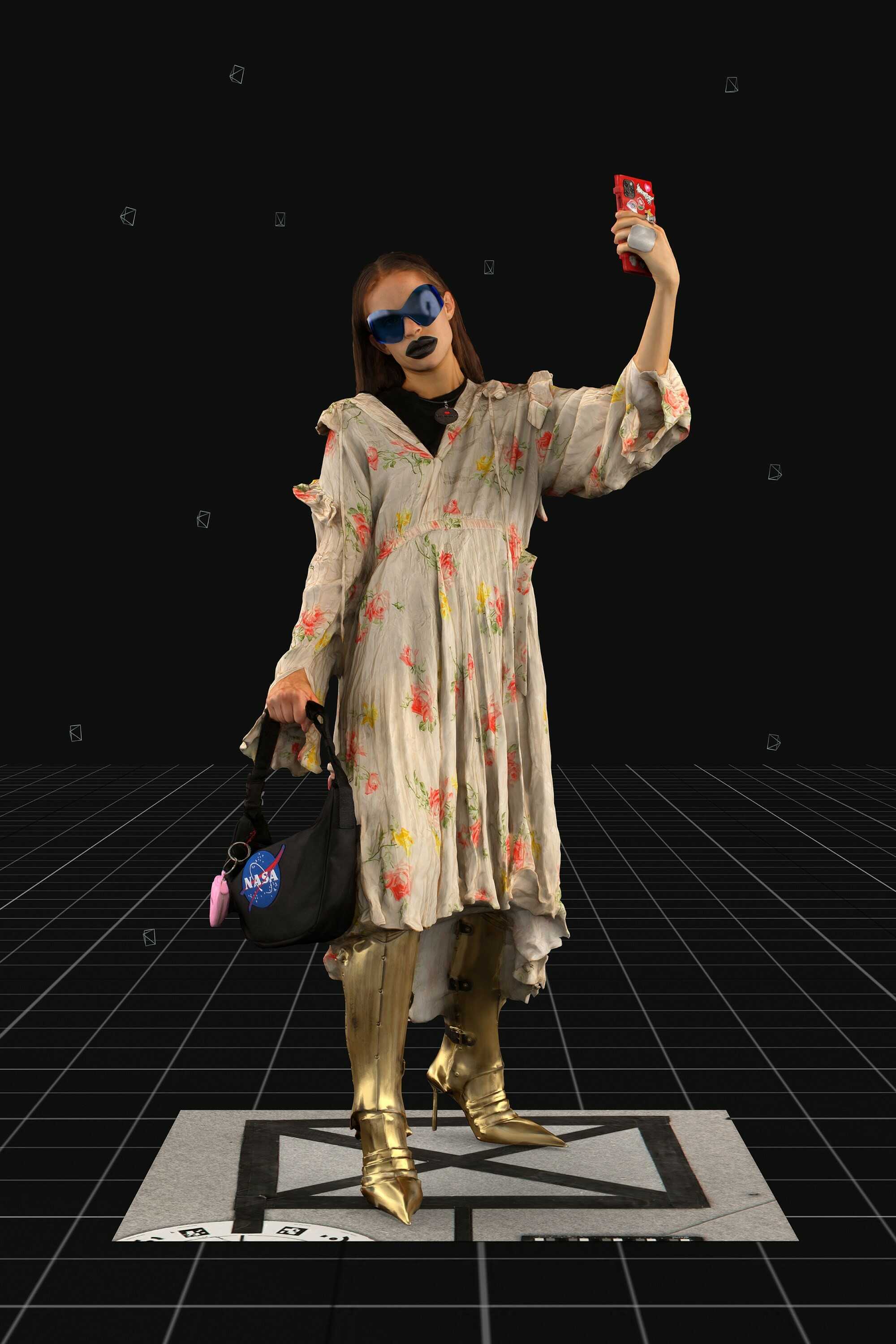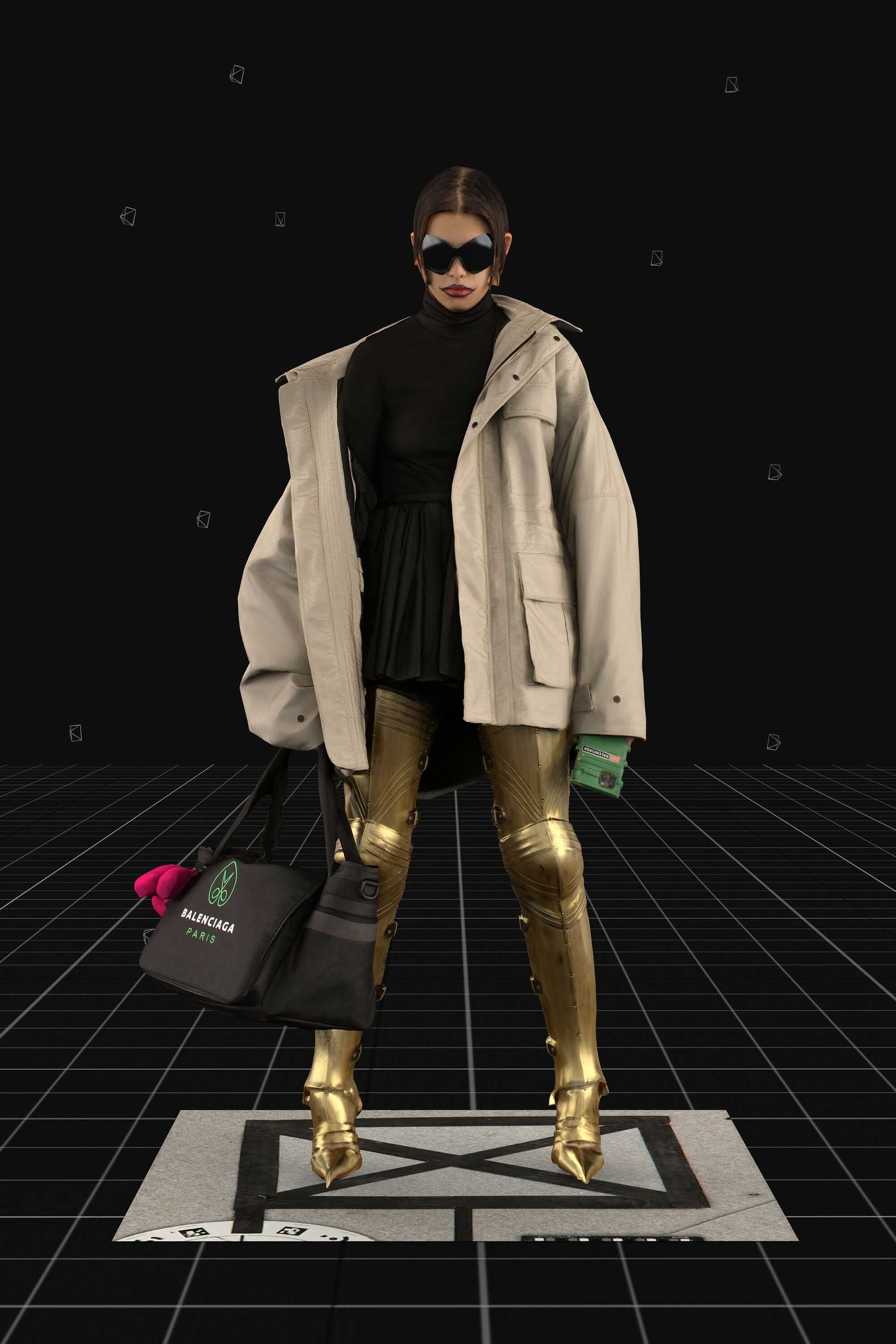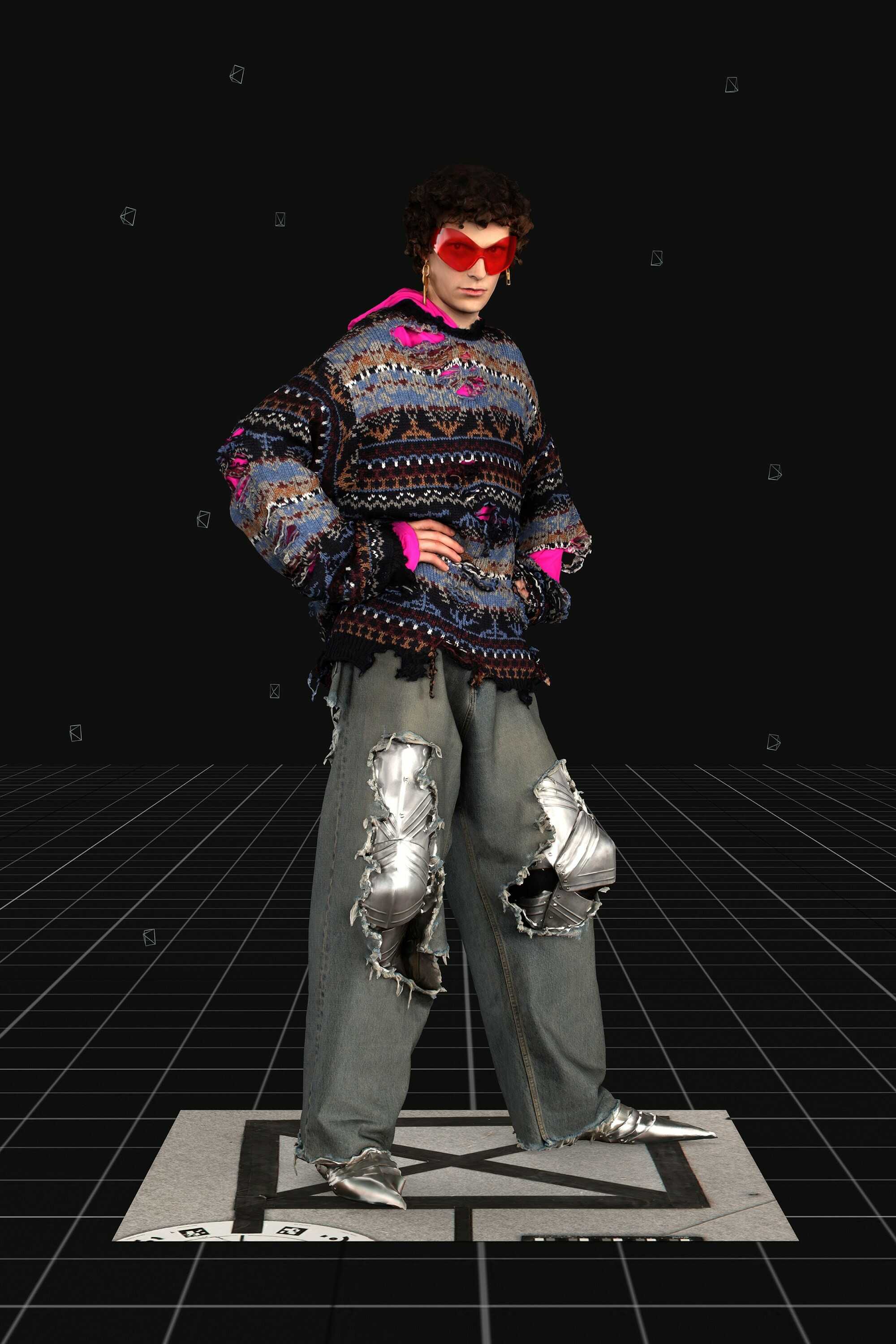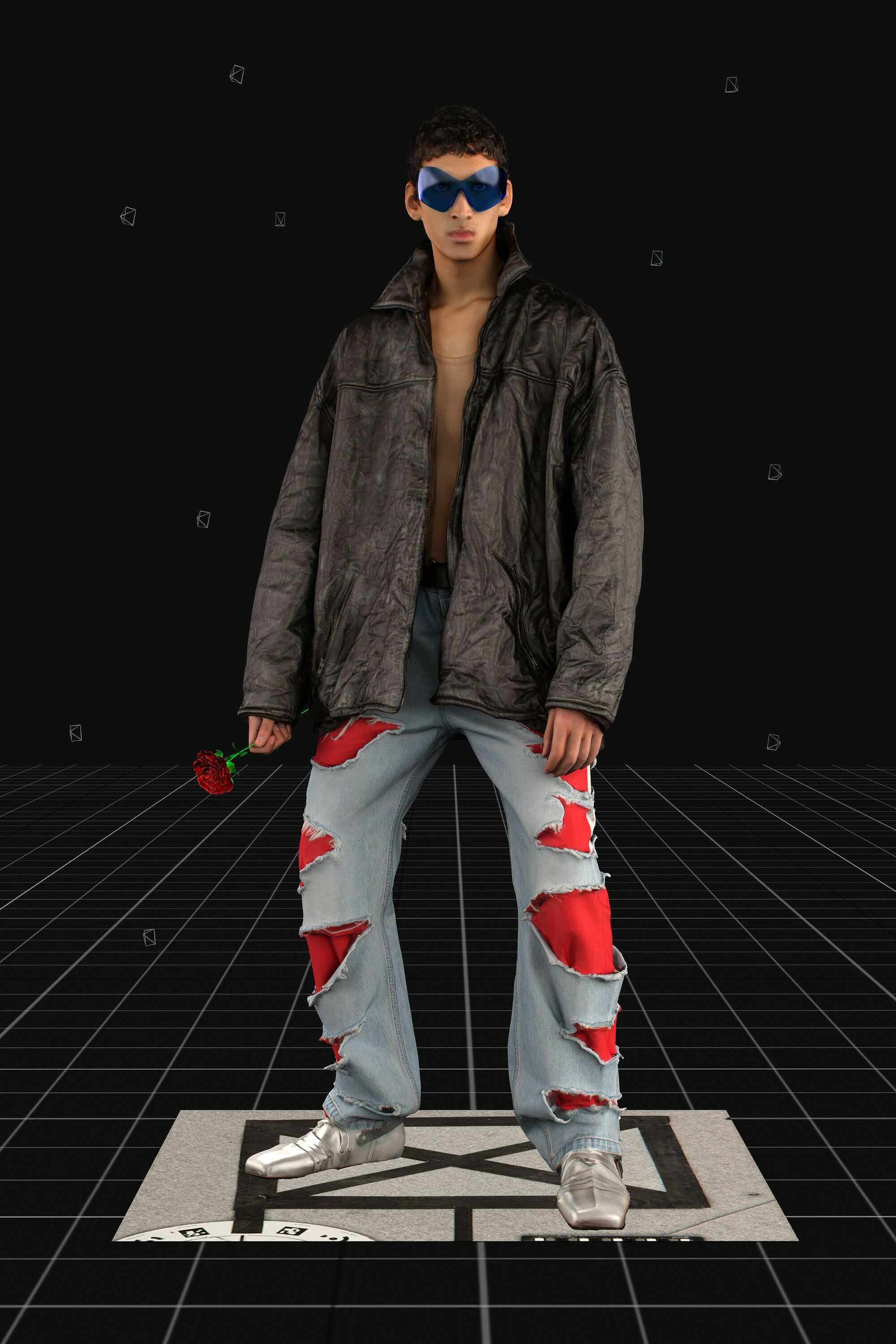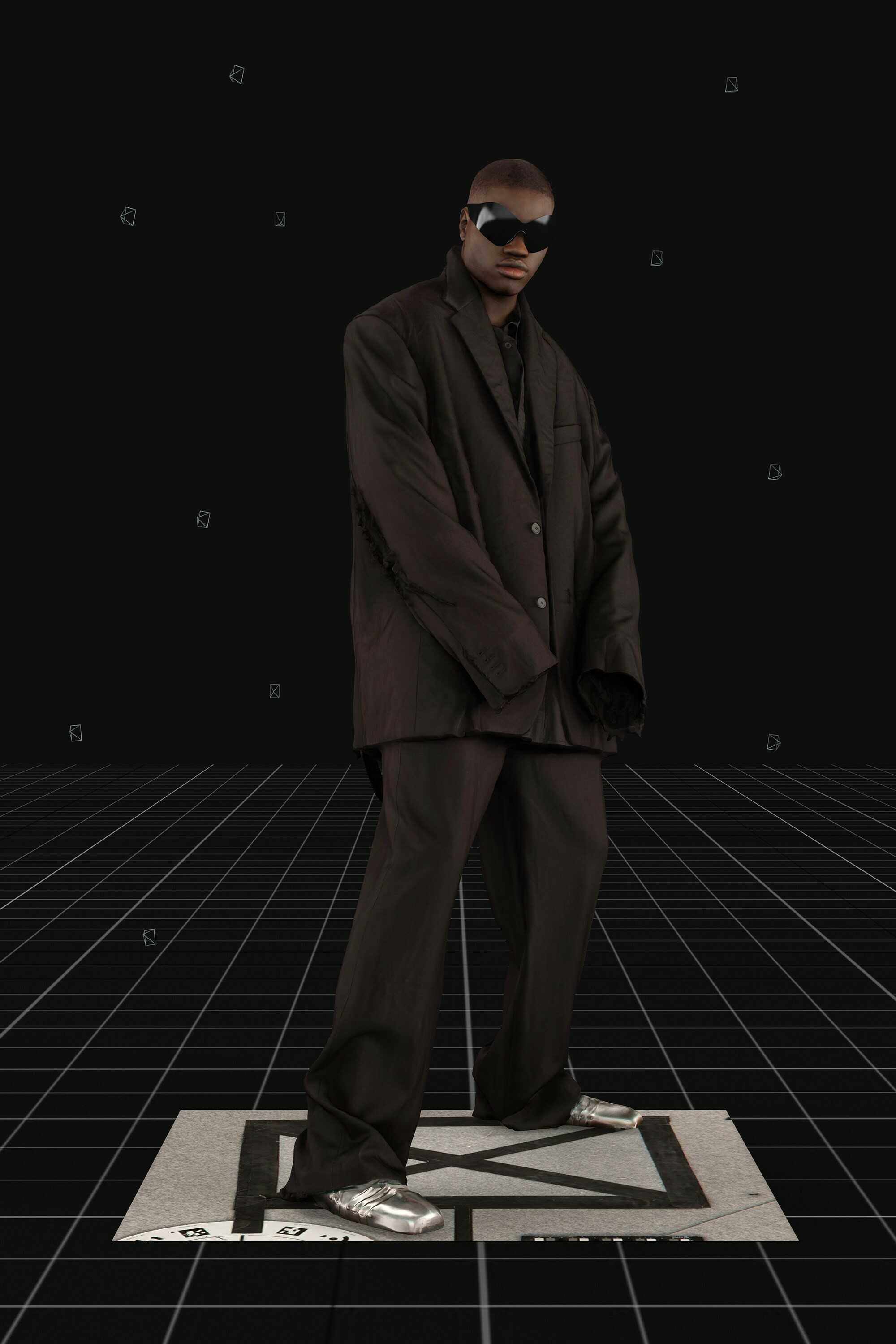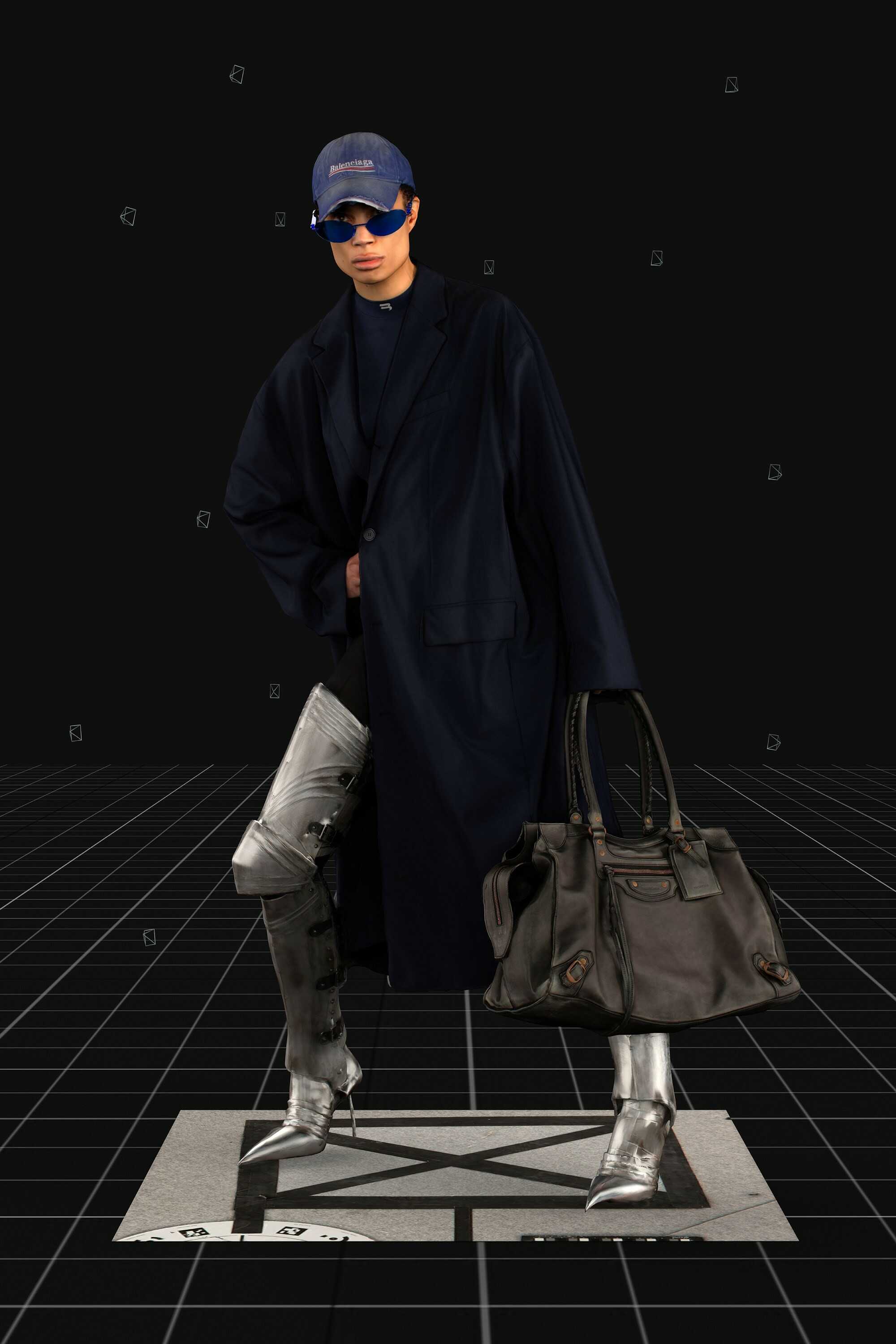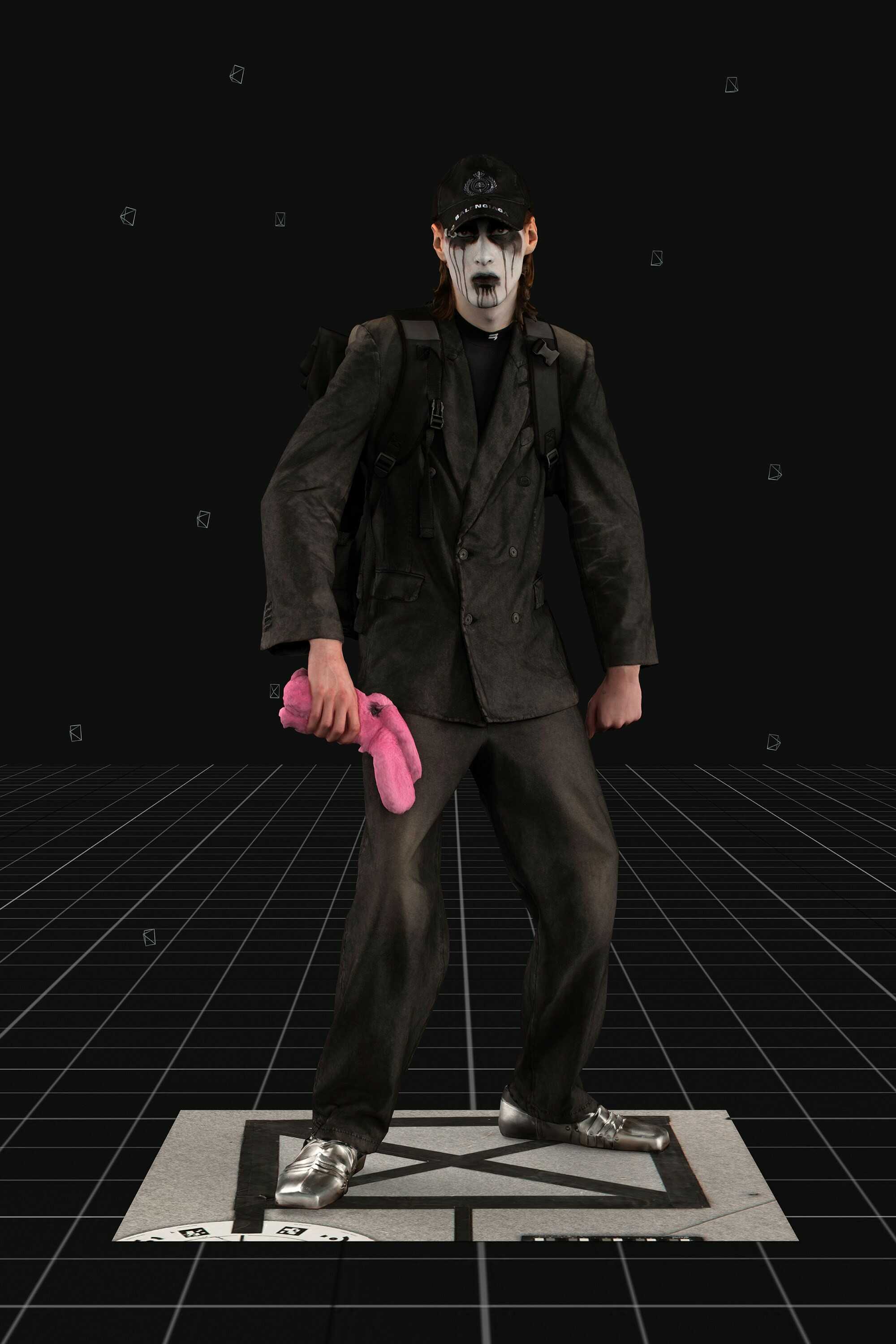 As for Balenciaga's collection, the oversize pieces are still the main feature of the house. The shredded jeans reveal metallic structures in the form of armour that continues on to the high-heeled, sharp-tipped shoes. The superimposition of garments is taken to the extreme and adds strength to Demna's proposal. On the other hand, we have to highlight the eyewear XXL line and the sport style storage accessories.