READ IN: Español
This Nike hybrid model is not the most attractive of its kind. Even so, the American multinational has not stopped editing it and adding colours to its range. On May 15th, the new image will go on sale, full of prints that contrast in a very striking way. If the style of the Aqua Rift Gel is already strange, its new "Black/Sail" presence increases its uniqueness.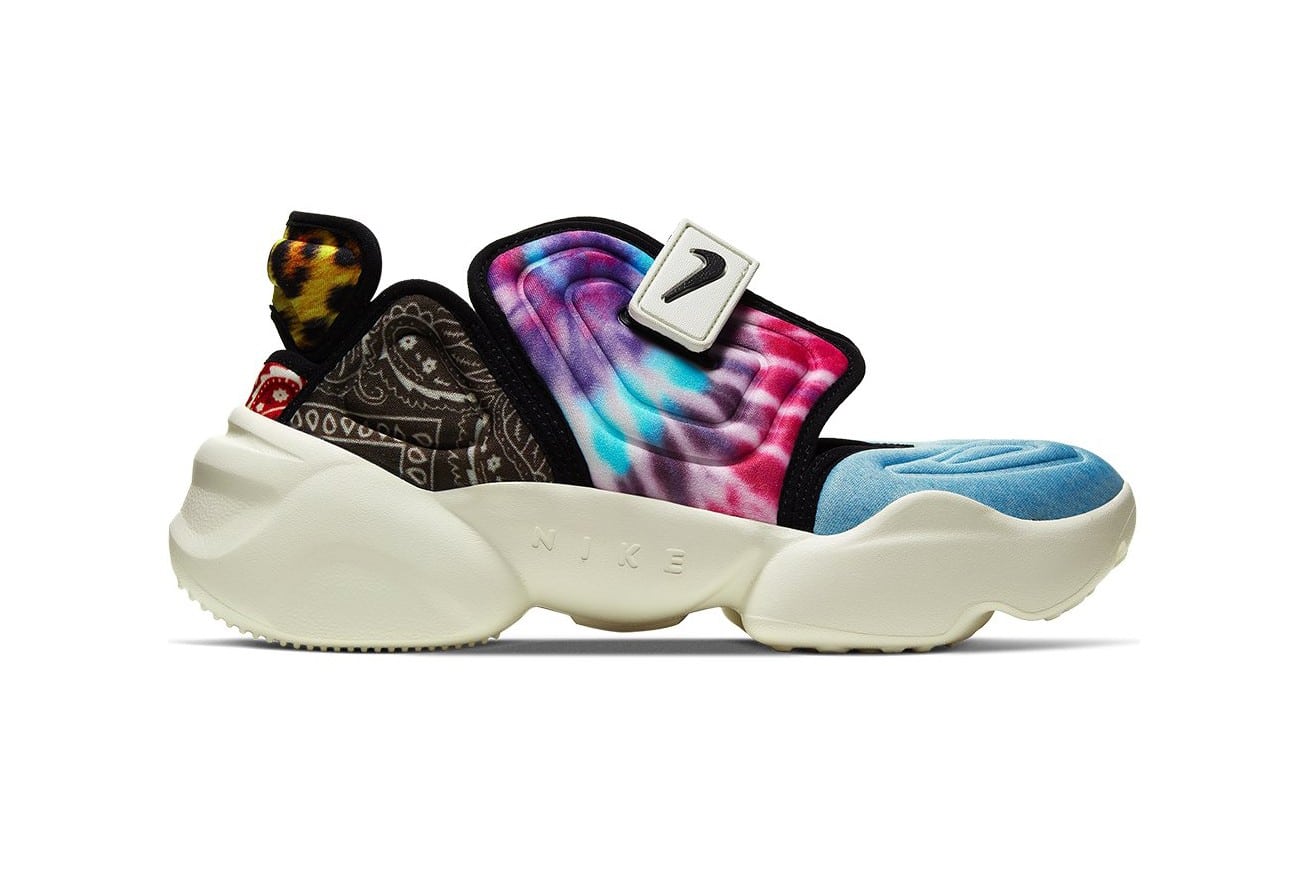 Just when we thought the ugly shoe trend had relaxed, Nike reopened the debate. Ugly shoes, yes or no? Surely the answer is very disparate. Society and fashion no longer converge in one direction. That's why the evolution of both is so interesting. Knowing the public's reaction is almost impossible. Maybe that's why Nike has decided to launch this image.
The multinational knows its target, but it is always willing to recruit more footwear lovers. The model's extravagance may prove to be a success in this era. The diversity that grows and surrounds us has broadened the horizons of the brands' creations. Combinations of tie-dye, leopard and paisley patterns may not be our first choice. But, also, it is possible that their unique look will become completely appealing.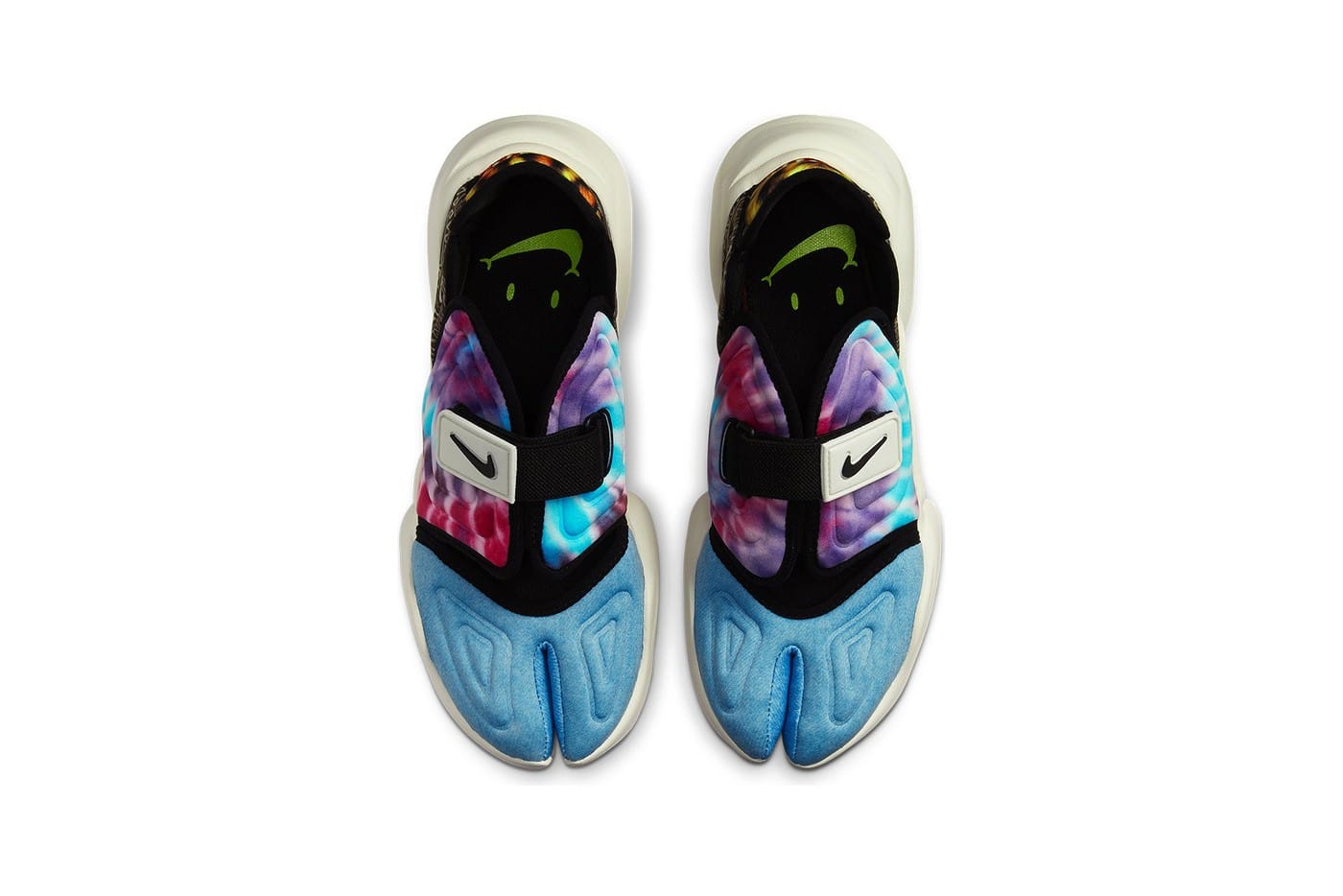 This mix between sandal and shoe reminds us of the sporty style of Margiela's iconic Tabi boots. The division of the toe is decorated with geometric details in aquamarine shades. The sides are dyed blue and purple under a black velcro closure with an added rubber that looks like the Nike symbol. A black paisley section is also included in the heel area in red. The leopard print on the back of the upper part of the shoe features an outstanding reinforcement.
The final finish is unleashed on the XL curved white rubber sole. The Nike Aqua Rift Gel "Black/ Sail" will be available for approximately 130 Euros. If you want to get this unique silhouette, you can visit Sneakersnstuff's website from May 15th.