READ IN: Español
Far from surprising is that TIME magazine has positioned Balenciaga among the 100 most influential companies of the year. The brand is redefining fashion and luxury in an inescapable way. So much so that its aesthetic has become the religion of an entire generation. But this dress-coat is not about Balenciaga, but about Luis de Javier.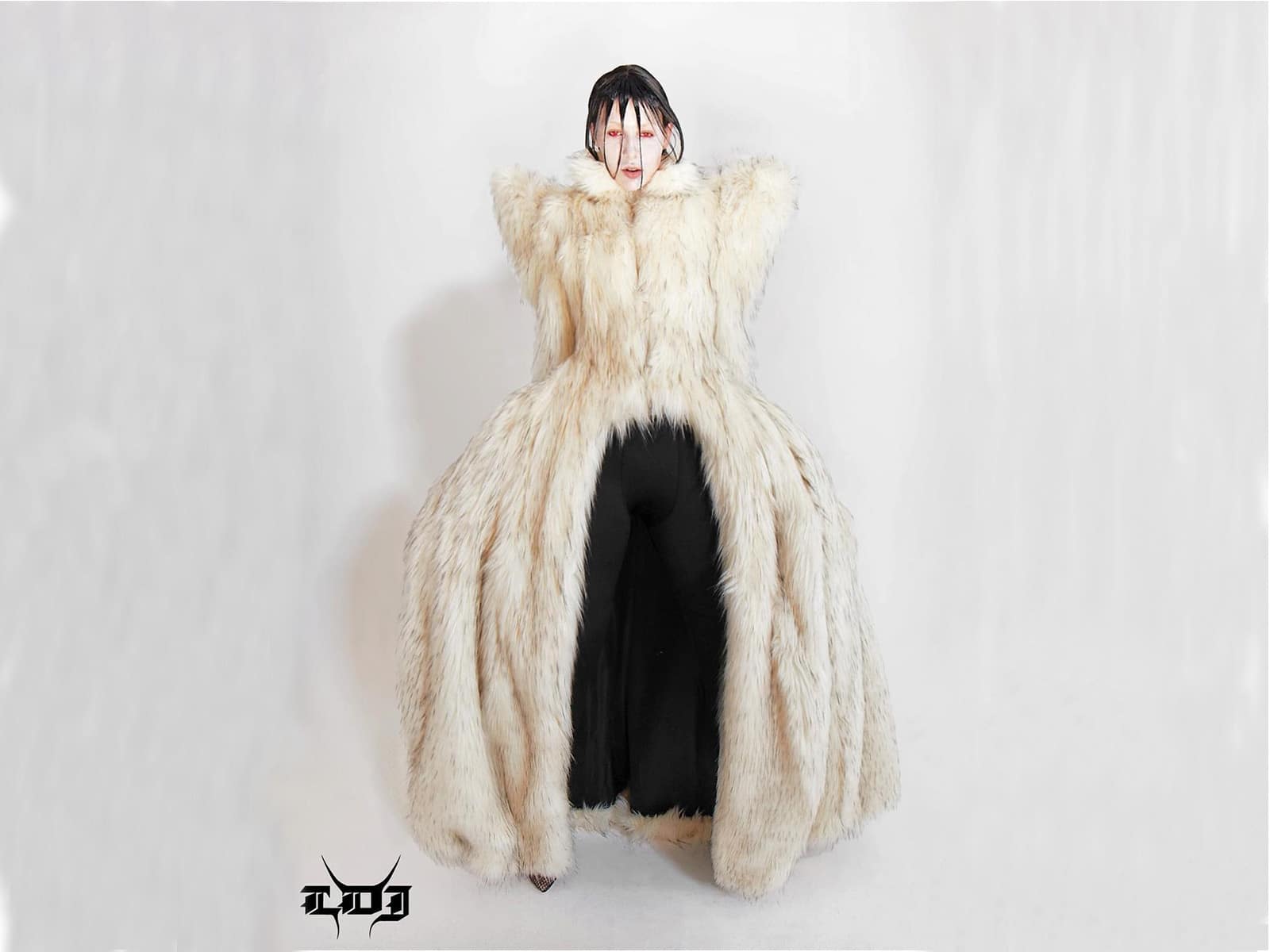 This is the first look of the SS22 collection. In October, Luis de Javier accompanied stylist and creative Betsy Johnson, his right-hand woman, to the gates of the Balenciaga show in Paris. Suddenly, she appears on the red carpet at the Theatre du Chatalet wearing a giant furry coat with peaked shoulders. Guess the brand. Yes, it was Luis de Javier, not Demna Gvasalia.
How rude, right? Going to the Balenciaga red carpet, dressed by Luis De Javier. That's what we all thought before we found out that Demna himself was the one who gave his blessing for Betsy Johnson to wear the most controversial coat of the last few months. In an interview for Vogue, both she and Luis De Javier assured that Gvasalia was more than okay with this move. What could be more ironic and disruptive than wearing one brand to another's fashion show? Who can accept this circumstance without batting an eyelash? Demna Gvasalia. Precisely this unexpected turn of events is something that Gvasalia himself would do. And only he could do it.
Balenciaga's creative director seems to have given his approval to the Spaniard's brand. And it is that Luis De Javier was in his DNA, and existed long before the balencification of society was a reality. The broad shoulders and tight waist have always been his thing, and he has always remained very faithful to it.
The designer tries to manifest a utopia he truly believes in: a world with freedom to love and express oneself, and no labels in between.  With Betsy Johnson, they form a much-needed creative duo in this day and age.  It is difficult not to notice the respect for the queer in all their proposal.