READ IN: Español
Once known as the rookie, and now on his come up faster than ever, Simon Porte Jacquemus (@jacquemus) finally dipped his toes in the menswear pool. Following last season's "Le Souk", and his big reveal post #NEWJOB hashtag, there were high hopes for what Simon would deliver for the boys.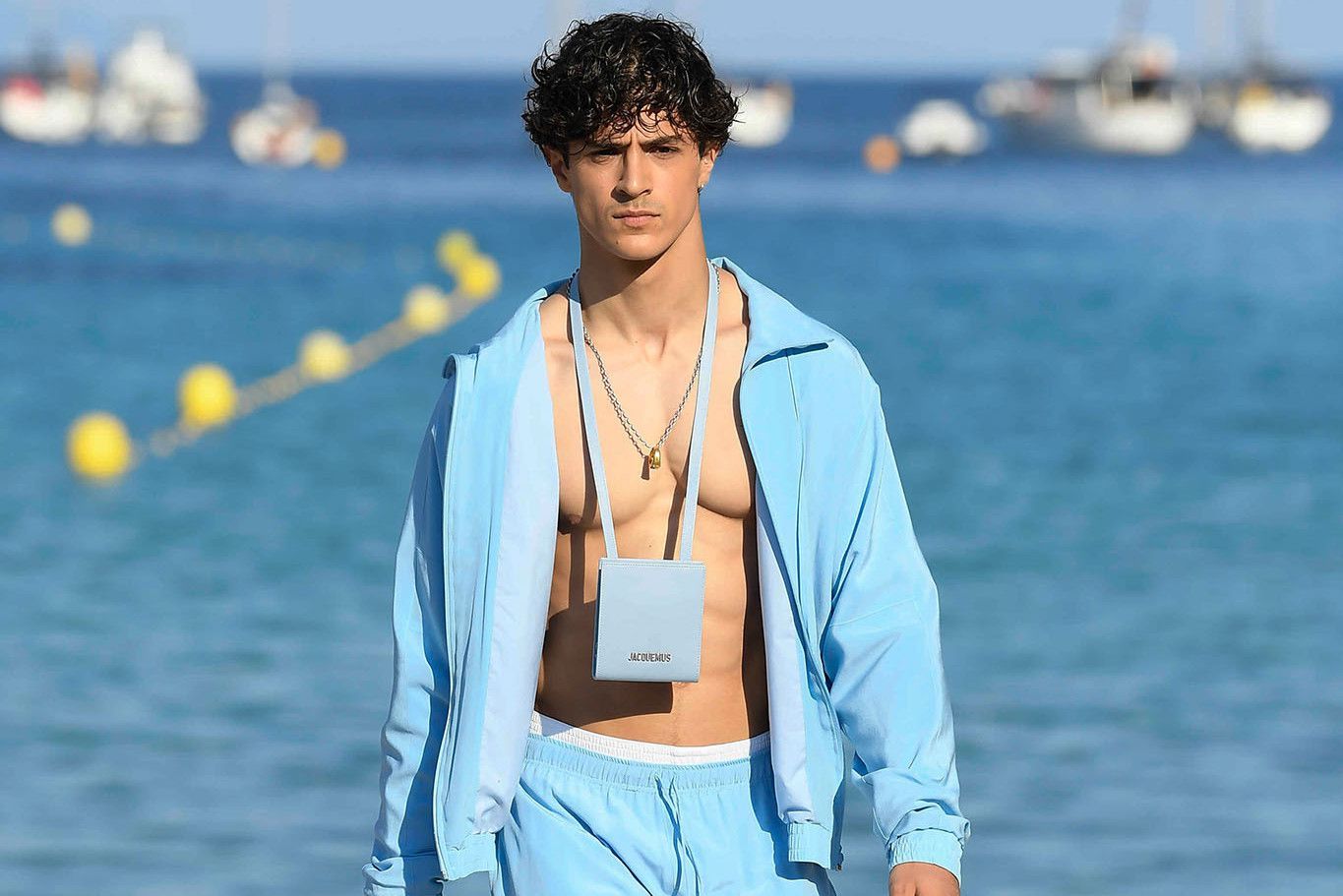 We all know Simon for his playful and eccentric creations, always testing the boundaries with his form fitting yet avant-garde twists on dresses and ruched blouses. This menswear collection was just the opposite. Simon even warned us upon posting a sneak peak promotional shot of a man in white boxers with a white pit-bull, that the collection would be "something simple that will speak to people: he's just wearing white underwear", and it indeed was just that, simple.

Titled "Le Gadjo", which locally around Marseille, France simply means "boy", also referencing the "little brother" of the Jacquemus woman Simon was trying to portray, a touch of office-wear was envisioned for his beach walked runway. A series of simple, vaguely colorful, beach shorts, cargo shorts and pants, and many unamusing speedos. Alongside this, Jacquemus has crowned a shirt and tie beach look appropriate for summer 2019. A look I don't think too many are convinced by… :-/
Jacquemus | SS2019 Full Fashion Show | Menswear
A straw hat was also featured,… held, in hand, by several models, and it was so small, it was almost easy to miss. After all, Jacquemus is most notable for his oversized straw hats, right? Why not give the men such an individualist piece?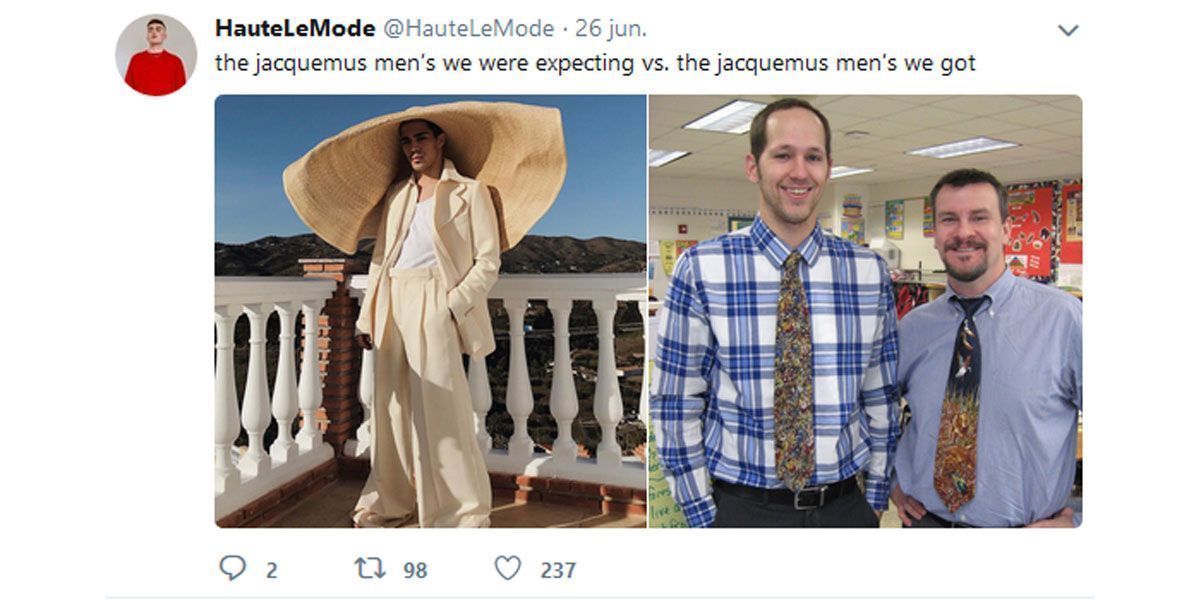 We've been blown away by "La Bomba" and "Le Souk", we've been transported to his hometown and to his vacation paradise before, left blown away by rich colors, textures and the shapes of everything. Ohh, the shapes. With this collection even stemming from a collaboration with The Woolmark Company, enabling it to be held in his hometown of Marseille, France, a place so heavily thrived from, and talked about in all his collections and interviews; is it wrong to have expected bigger and better?
Jacquemus | SS2019

This was Simon's first menswear collection and he delivered basics, so by all means, there is much room for improvement. We've seen him come tremendously far in the women's department, check out "Le Gadjo" in the gallery above and let us know if you think we'll get ELABORATE BOMBA and VACATION SPICE from his next men's collection?