READ IN: Español
The Calza brothers founded GCDS in 2015, in just four years they have elevated their company to a cult brand. A very difficult task that they have turned into a plain road. Giordano is the executive director, while the position of creative director is obstructed by Giuliano. Yesterday they participated again in the fashion week of the city where they were born.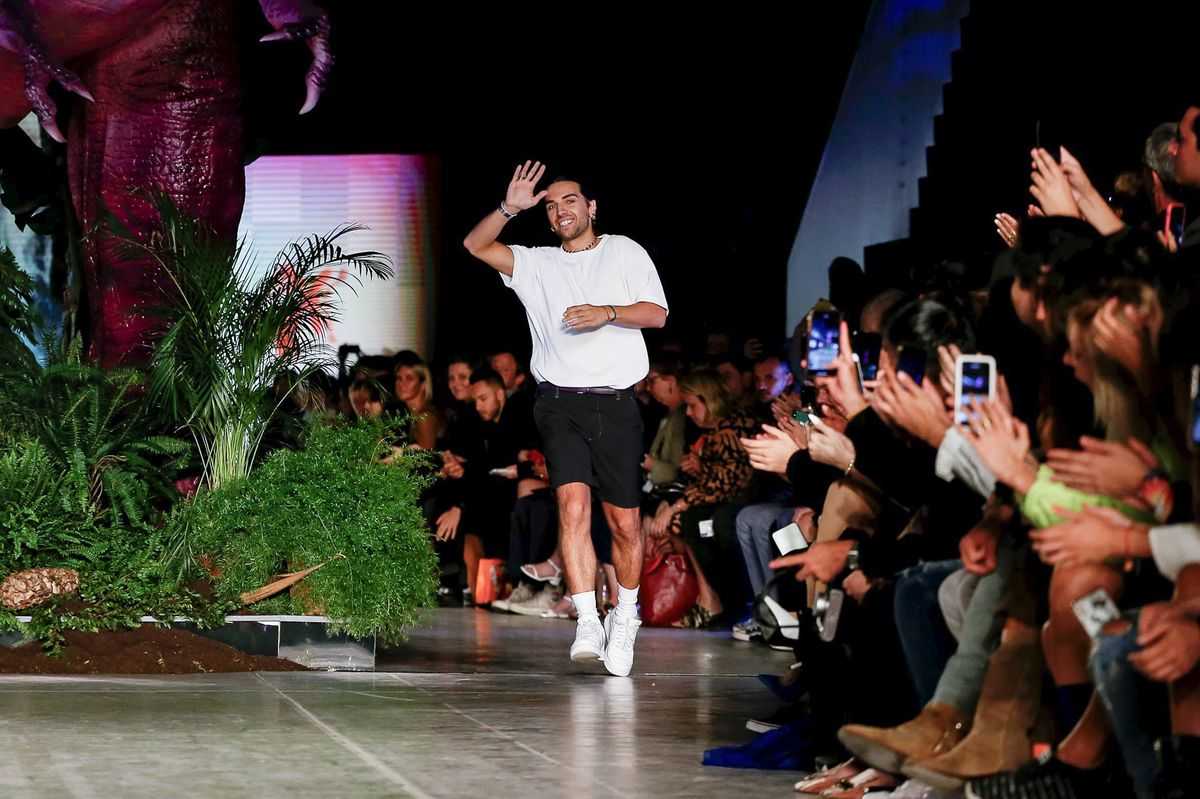 The Italian designer's new proposal continues along the same lines, doing whatever he wants. That's why people love the brand. When someone explores and squeezes their mind and shapes something so crazy you can only get admiration from fashion lovers. Because in this world there is room for any idea and any kind of expressive manifestation.
Their neo-gabber style is intermingled with the inspiration that comes to them from everywhere, their mind works at a dizzying speed, that's why we've been able to see an unconventional and alternative fashion show. When you thought you understood what was going on, the collection takes a 360-degree turn that knocks you out again, but you still want to catch up with someone so crazy and you keep looking gawked at, but you can't get it, that talent is reserved for a few.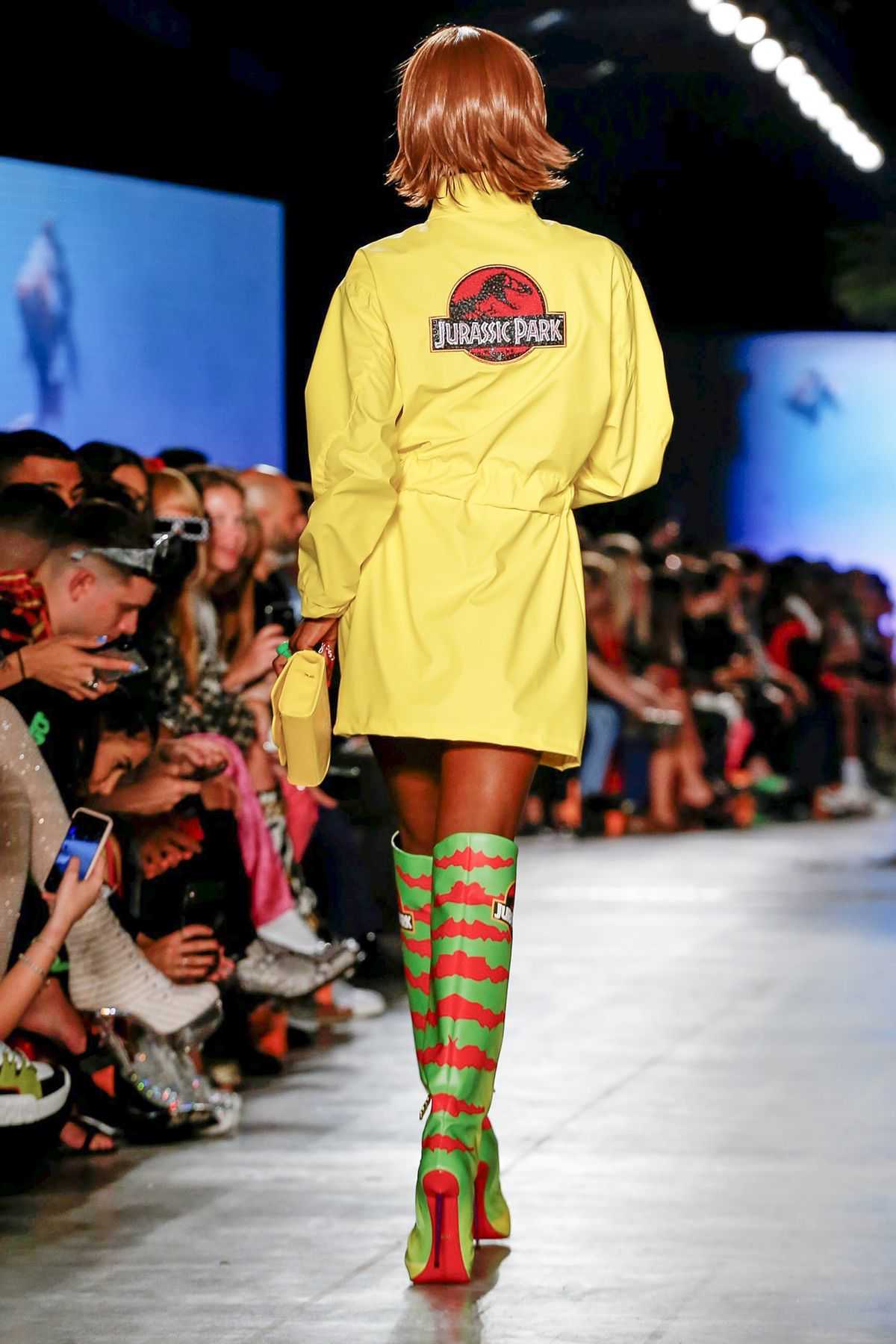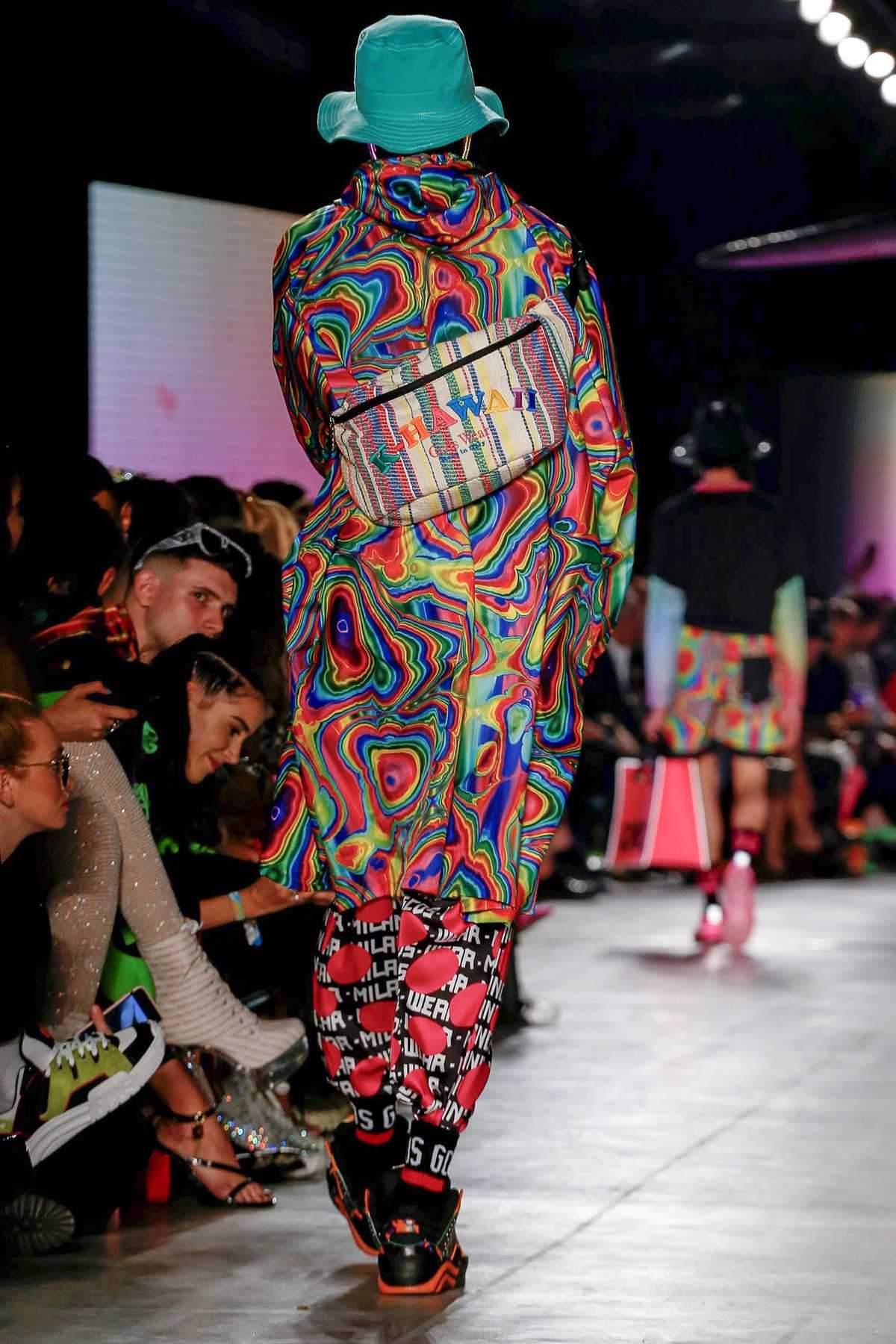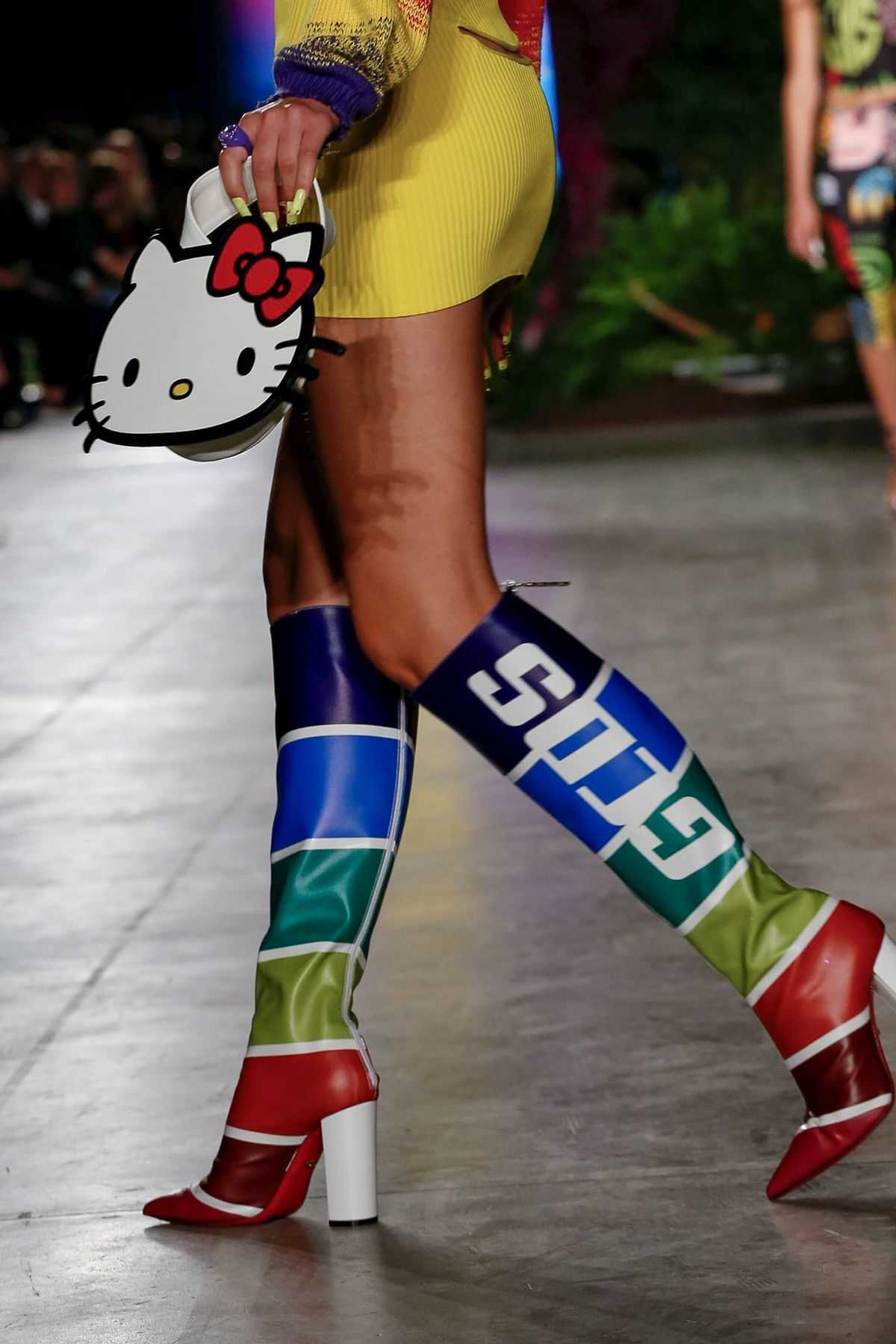 In this world there is room for any expressive manifestation
A creator so carefree of the critics that he releases all his paranoia in a psychedelic collection and with thousands of references. The kaleidoscopic prints are a good sign of what we say. The big Rex who presided over the centre of the show was a harbinger of the authentic perspective from which the collection should be enjoyed; as a whole and not as individual garments.
A lot of manga cosplayers, otaku and gamer culture have had their own space in the brothers proposal. The strangely disturbing gaze of the models reminded us of those drawings with long legs and disproportionate heads with bright eyes. The eyewear accessories and hairstyles have consolidated the idea that in the GCDS fashion show there were Japanese references.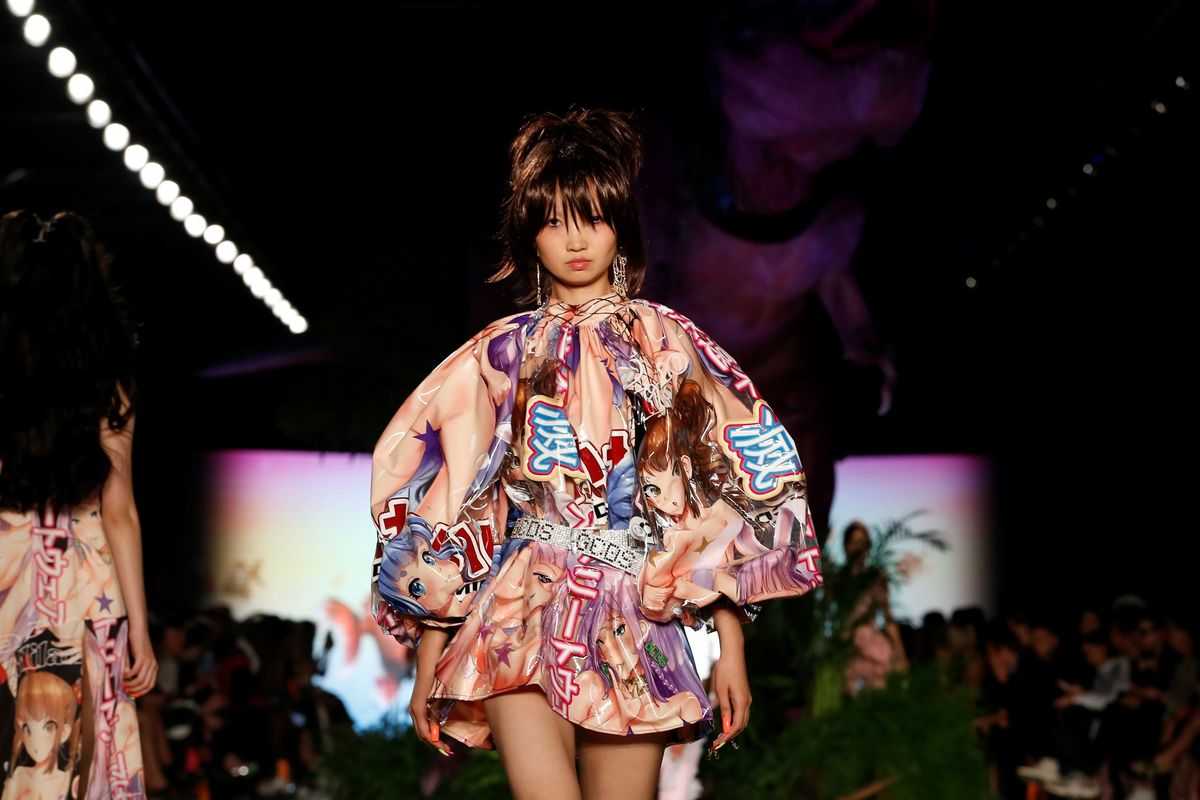 On the other hand, Hello Kitty's face slipped into the looks, as did the title of Steven Spielberg's film, Jurasic Park. Wherever you look you train in the madness of the Italian brand. The fluorescent colours that are always recurrent in their collections have once again stepped onto the catwalk. Sport aesthetics are taken to the most innovative point: tracksuit, cycling net, tops with XXL boots, as you've never seen them before.
The crochet minibikinis with teddy bear faces. The wide trousers and robust sports, color and more color everywhere. Cowboy hats with rabbit ears and many more elements that have completed one of the most extremely eccentric collections of GCDS.