READ IN: Español
A meeting in Madrid to highlight the concept of "chosen family", the slogan of H&M's global campaign for Pride 2022, featuring a discussion with Javier Calvo and Javier Ambrossi, Lola Rodríguez, Ona Bascuñan and Niurka Gibaja.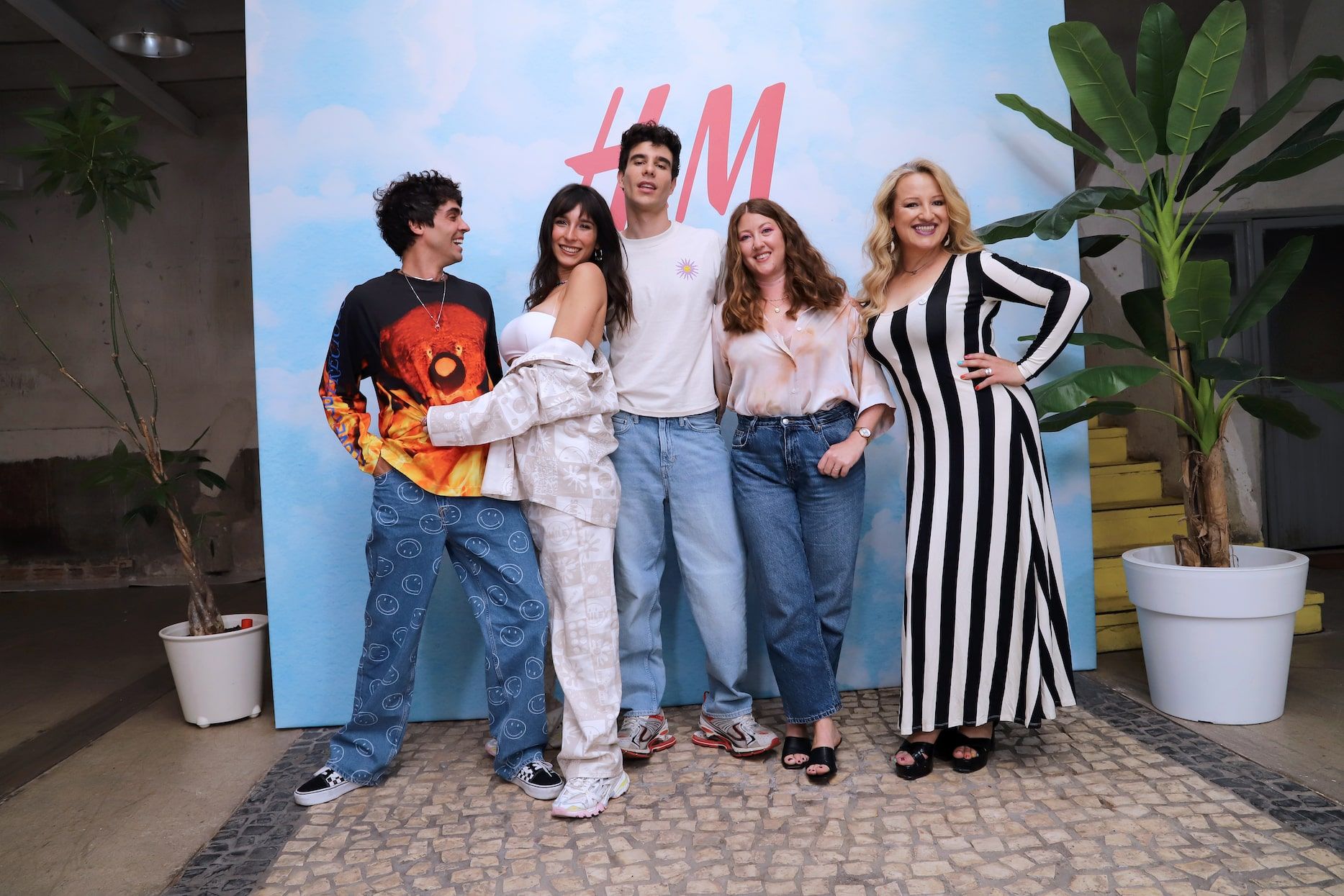 On the occasion of H&M's new global campaign, "Mi familia elegida" for Pride 2022, Javier Calvo, Javier Ambbrossi and Lola Rodríguez met last Friday at espacio b to talk and share their personal experiences about their chosen families, which have played a fundamental role in their lives as LGBTQIA+ people. A project with which H&M supports the UN's "Free and Equal" initiative that advocates for equal rights and fair treatment for LGBTQIA+ people.
In this meeting, in addition to the participation of the three Spanish protagonists of the campaign, there was also the participation of Ona Bascuñán, from the Inclusion and Diversity department of the H&M group, who joined the meeting as moderator and presenter. Niurka Gibaja, member of the Executive Committee and member of the FELGTBI+, who shared with the audience the realities surrounding the collective, which provided a context as to the importance of these chosen families.
"Studies have shown that young people who are part of the LGBTIQA+ community are more likely to be homeless. Family rejection is often the reason why they feel forced to leave their homes, which makes families of choice especially important for this group," Niurka commented during the meeting.
In this sense, Ambrossi added, "In the LGBTIQA+ community, we grow up and we feel that we are going to be alone for the rest of our lives, but then at some point you realise that this is not true. You are going to find people just like you, who are going to understand and love you, and you are going to feel safe around them. That's the importance of chosen families, because with the family we choose we can be ourselves; we can grow, laugh, love and live.
A plea that Javier Calvo joined, commenting, "it is very important to have references that help you feel identified with different realities, in this sense, campaigns like "My chosen family", serve to normalise behaviour and choices in the face of a part of society that sometimes rewards the homogeneous and patriarchal. For this reason, seeing someone in an advert who is just like you, or just as different as you, helps you to feel accompanied on your journey".
Finally, Lola Rodríguez reflected on the feeling of having to choose between the two concepts, chosen family and biological family or family of origin, concluding that it is possible to have both worlds "people think that a chosen family is the one that arises when the biological one turns its back on you. When this happens, you have to choose your new family so that you don't feel alone. For some people this may be true, but for others it is a matter of creating a stronger connection with a shared experience, rather than a necessity".
Let's pay tribute to the families who have chosen each other!