READ IN: Español
Summer is here and with it comes the vacations, festivals -two years without them- and a lot to enjoy. If you are looking for jewelry to shine this summer, you definitely have to take a look at these spanish brands. Will you stay to meet them?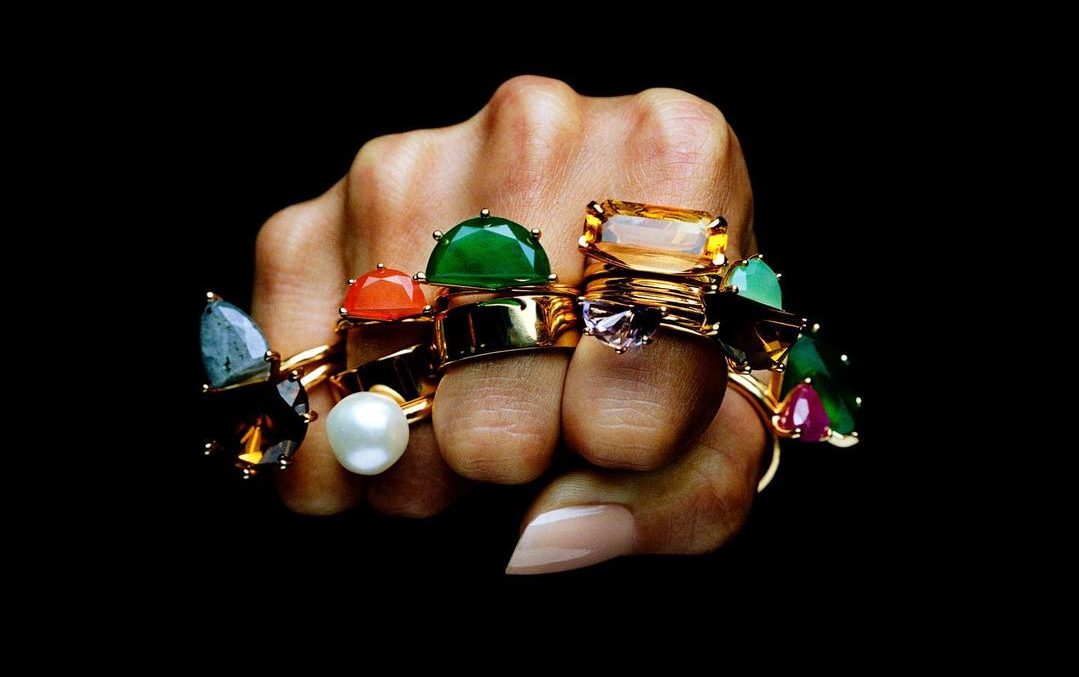 Alex Sobrón Jewelry
Alex Sobrón moves away from the stereotype of the usual jeweler. Being a multidisciplinary artist, his pieces are made from wax casting. They are handmade to order, in silver or gold-plated silver. One of the favorites to date are the Fingers of Icarus, custom-made melting phalanges named after the myth of Daedalus and Icarus.
Suot Studio
This new experimental jewelry project headed by Marta Tous is built from a jewelry tradition treated from an unconventional perspective. Through multidisciplinary techniques, new jewelry concepts are created. Under this maxim, Marta and her team establish connections with other creators from different disciplines with whom to learn, play, experiment and reflect without limits.
Designed and manufactured in Spain, Suot Studio's pieces are conceived to inspire a different generation, a more creative, curious and artistically sensitive generation.
DOMINNICO X Joys
DOMINNICO x JOYS jewelry capsule,is a proposal inspired by video games based on Kawaii aesthetics Manga. In it we can find necklaces, rings, earrings and bracelets with punk-futuristic aesthetics under a spirit of sophistication.
In silver and XXL size, the rings have definitely stolen our hearts (never better said). These are brass and silver plated rings, in stamp format with a maxi pearlized heart inlaid.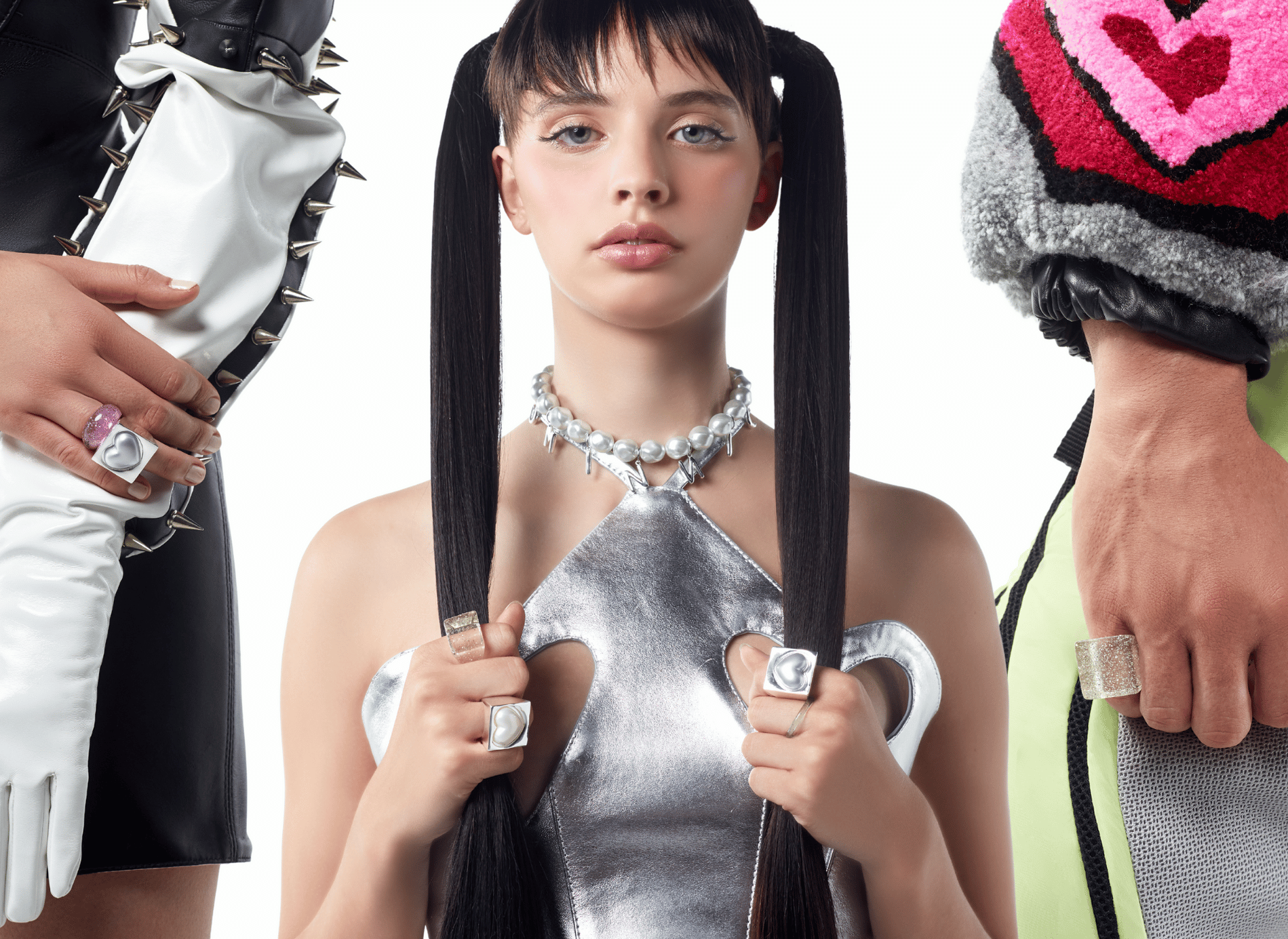 Rígido
Rígido offers modern and sustainable designs through the craftsmanship that characterizes the brand. Based in A Coruña, Carla Barral and Javier González focus on durability and quality materials. The end results are unique pieces carefully crafted with a minimalist and clean touch. With the utmost respect for tradition, they achieve very interesting innovative results – definitely a brand you should have on your radar! Here it is their web.
La Manso
There's no one who can resist the Barcelona-based brand. In fact, Adriana Manso is one of the culprits that everyone is wearing plastic rings right now. With a trajectory of just over three years, the Catalan's jewelry has reached international it girls like our own Rosalia or Bella Hadid.
Her plastic designs in bright colors and naive aesthetics are irremediably reminiscent of those we wore as children. And, probably, this summer they will continue to be one of the must-have accessories, so you can run to the  website!
Two jeys
A brand of unique and timeless jewelry for him & her, designed and handmade in Spain with sustainable, local logistics and biodegradable packaging. For this summer, the tandem of Biel Juste and Joan Margaritt have created 'Cowboys Club', collection that includes rings and necklaces but also accessories as original as the Icon lighter. Undoubtedly, a collection that breaks with their usual line, which radiates passion for western aesthetics.
Ay que chulo
With stones, hearts, jelly effect etc, Aitana Lorenzo has what you need for this summer. The polymeric jewelry brand is full of fantasy and color. Ay qué chulo has a childish, fun and somewhat surrealistic air. They are accessories for someone who wants to have fun with accessories. Are you one of those?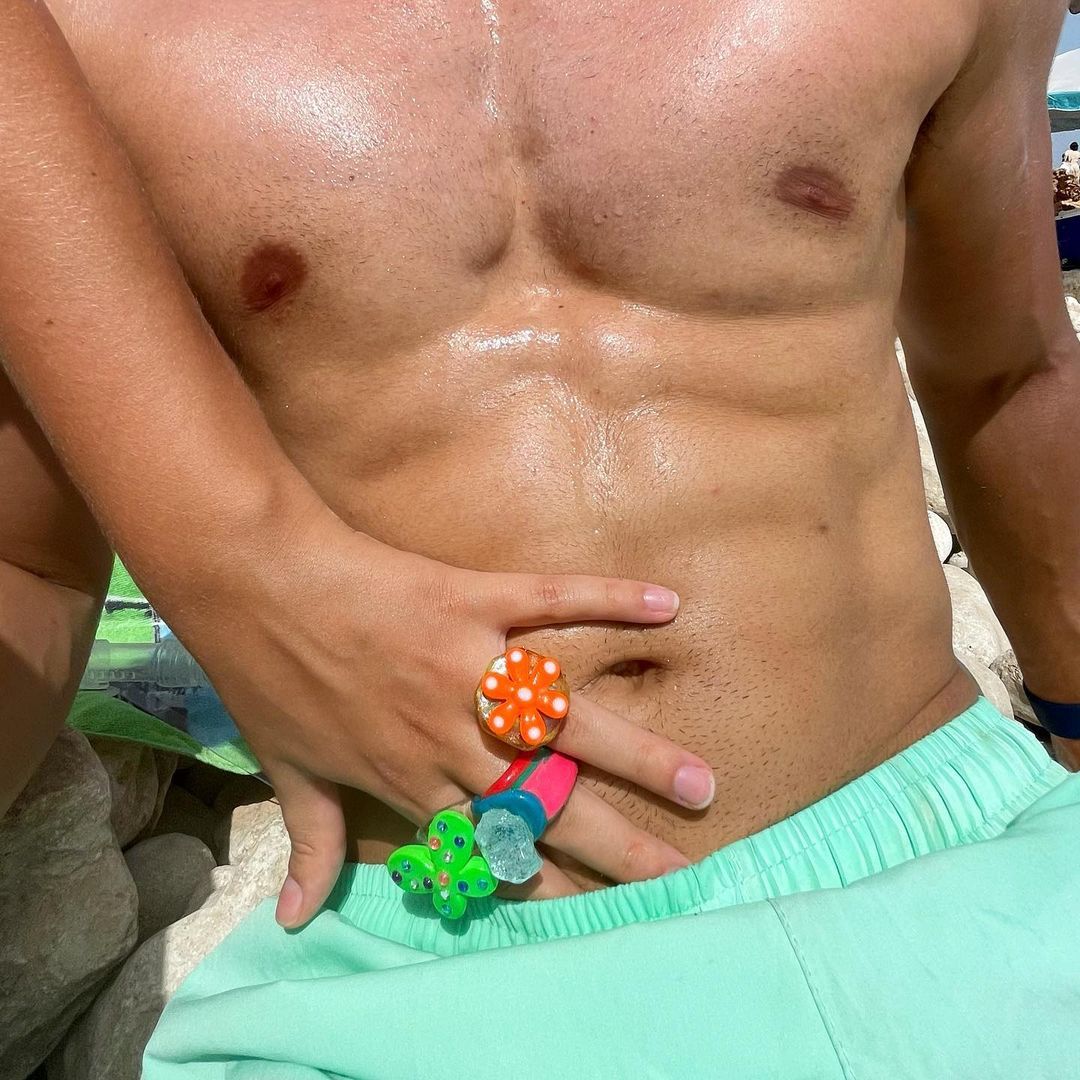 If you want to invest in Spanish fashion and craftsmanship, here are a few companies that can give you the summer jewelry you are looking for to give another level to your look. Which one do you choose?