READ IN: Español
The duo of designers that make up the JORDANLUCA brand, Jordan Bowen and Luca Marchetto, were two of the most awaited of the morning of last Saturday during the latest edition of the Milan Men's Fashion Week (MFW), since after sweeping London, they decided to pack their bags and conquer Italian fashion. The expectation was high and no one wanted to miss the debut of these two young designers full of talent.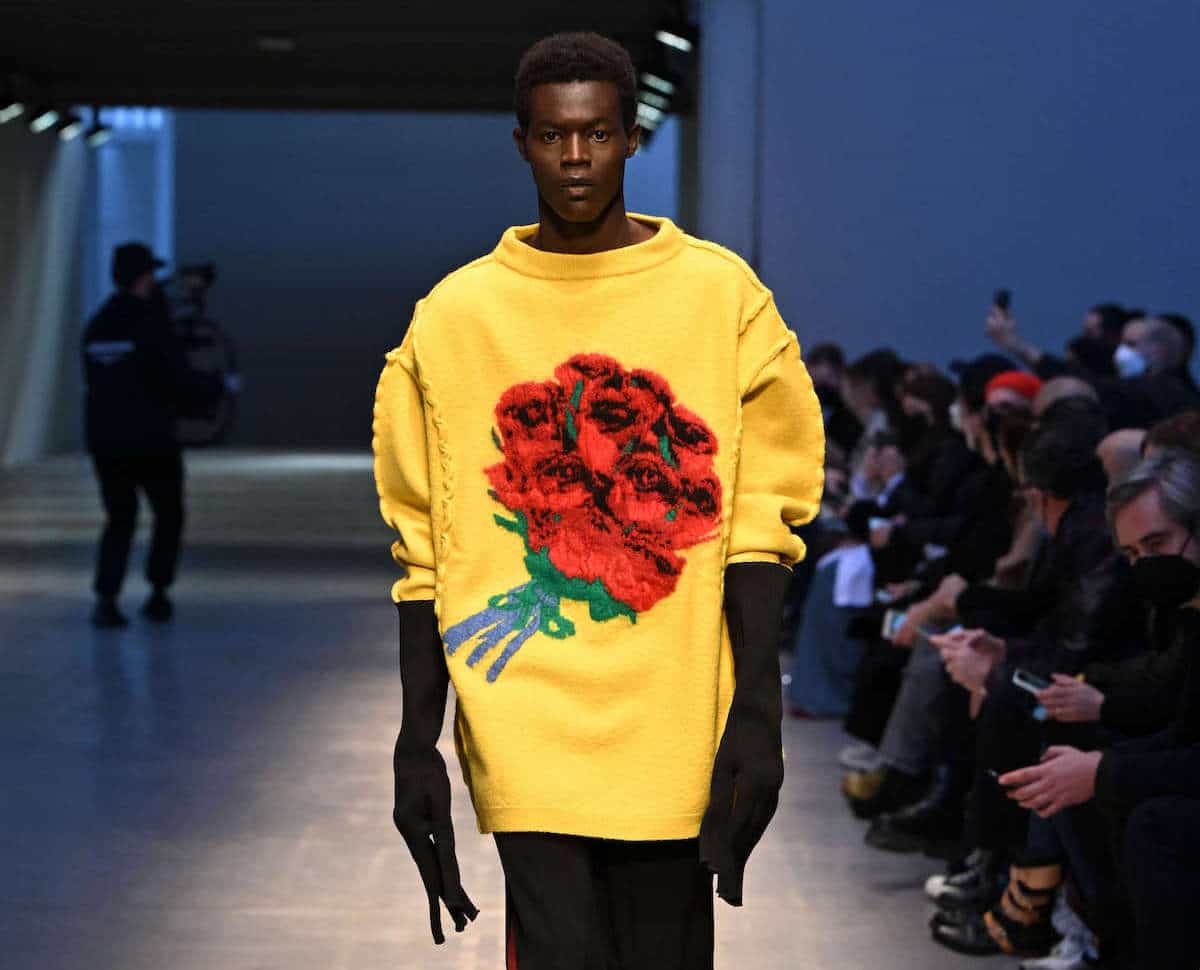 As for their collection, it is characterised by its elaboration, as the designers commented, as the Autumn/Winter proposal has not arisen in a vacuum, but is the result of the culmination of things greater than ourselves, such as the importance of being alive and present in the moment, a new perspective on vitality and spirit, and how we can continue to persevere in the face of adversity. In addition, we also have to highlight something that characterises the two creators, ambition and the desire to grow in their work, both of which are reflected perfectly in each and every look, along with the passion and intensity of soul searching.
Composed of almost 40 looks, Jordan and Luca were in charge of putting the dark and genderless touch to the Italian fashion week. But not only that, they also filled the Via Tortona premises with talent and avant-garde, thanks in part to their bomber jackets combined with XL sleeves, ripped jeans with jewellery appliqués, jumpers with red roses, which offer a striking contrast between the delicate and the severe, and relaxed silhouettes and luxurious mohair waistcoats. Oh, and we can't forget the spiked scarves wrapped around the neck, the quilted garments, and the end-of-show suits, characterised by wide lapels and matching plaid skirts, paired with studded leather shoes.
Did you know the brand JORDANLUCA? If not, we recommend that you don't lose track of them because they will continue to give a lot to talk about.