READ IN: Español
With the most beautiful Paris as a background, Juergen Teller photographs Vivienne Westwood SS19's collection, portraying a campaign that bears the hallmark of the British firm: transgressive, unique and very creative.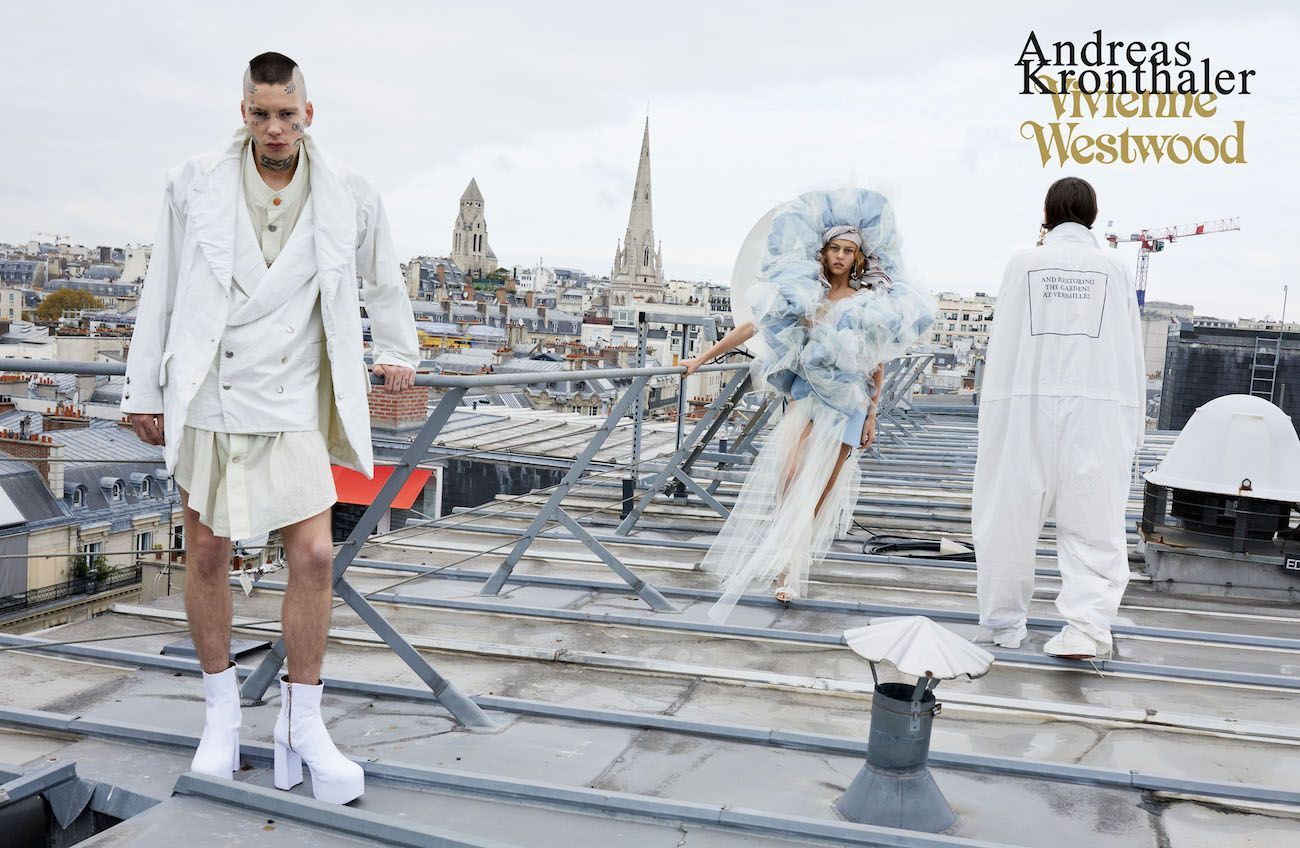 The creative director of the British brand – Vivienne Westwood, Andreas Kronthaler, justified this choice on the official website of the firm by saying that "we're very happy with our shop in the rue Saint Honoré, so for our SS19 Paris fashion show, we did our casting from the street life of Paris, the most cultivated streets in the world. We shot in those very streets, the gardens of the Tuileries, the ballrooms, the rooftops, with the same cast; students, artists, skateboarders, body builders and our French selves".
A wide variety of styles and places are the protagonists of the campaign, in which also participated as a model the creator of the brand and the one that gives it its name, our idolized Vivienne Westood.
A campaign that places special emphasis on the fluidity of genre and in which the drag aesthetics connects that a direct and clear message.
Here are the photos of Vivienne Westood's new campaign.