READ IN: Español
Despite the infernal heat that reigned in Milan during Men's Fashion Week (MFW), Jonathan Anderson managed to make us forget about it (for a moment) and his first IRL show in the city with the brand that bears his name, JW ANDERSON, was something magical, transporting us all to an imaginary tale, thanks in part to the music of Pascal Moscheni.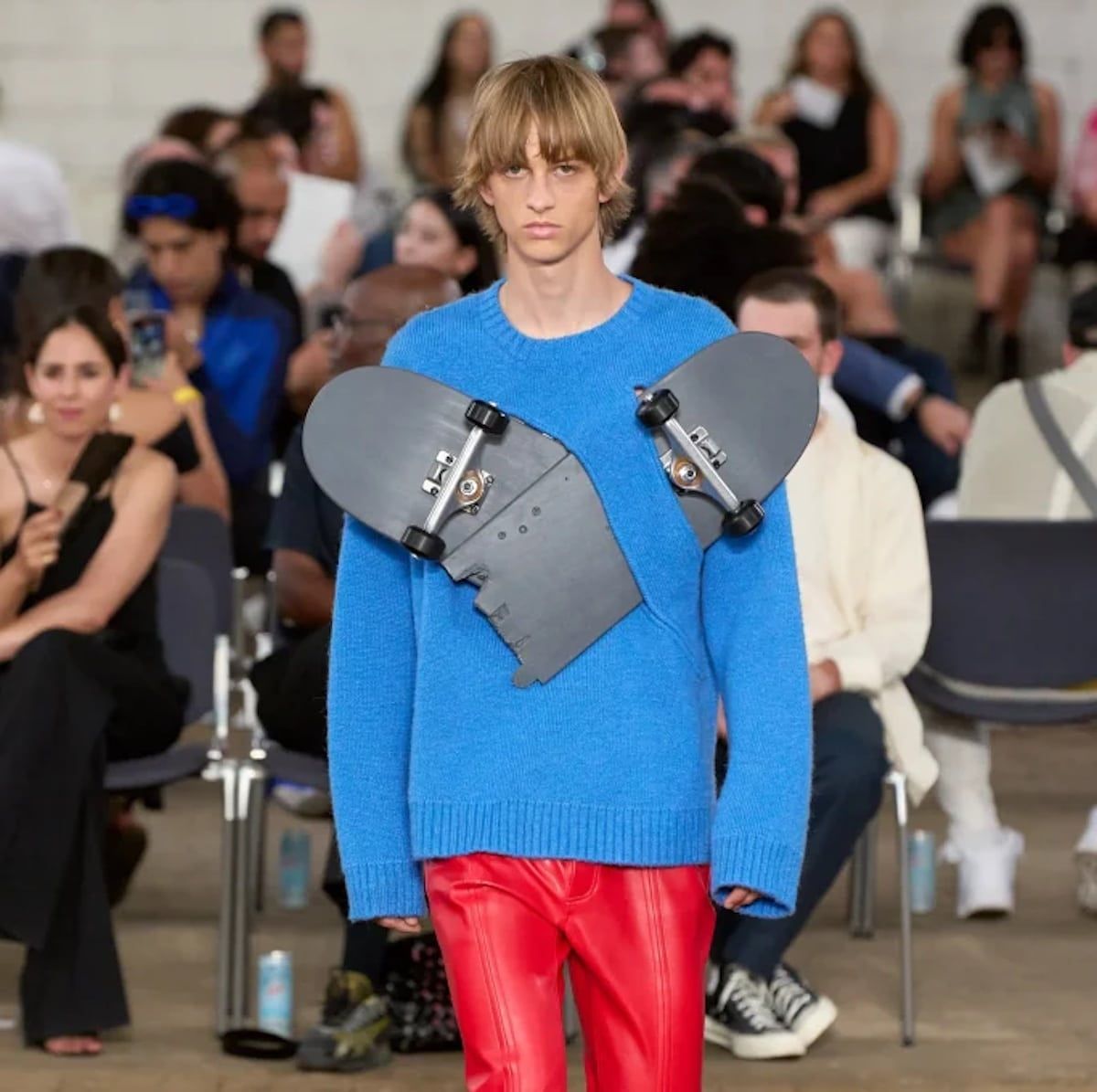 It seems like only yesterday that the British designer started designing, but no, it's been 14 years since Jonathan has proved his worth season after season and far exceeded everyone's expectations, because if there's one thing Anderson can boast is that he's one of the few designers today capable of transforming fashion into something unique and artistic.
This last point is something we were able to see first hand yesterday, because if his creations were inspired by Philip Ridley's 90s work "The Pitchfork Disney", it was the apparent arty touch of several of the looks, such as the first two that opened the show in which, as you can see, bicycle handlebars were incorporated into the knitted jumpers.
And wait, because that's not all, the world of sport – more going towards the urban sphere – was quite present, as in addition to the bicycle handlebars, we could also see skateboards skilfully attached to another pair of jumpers, one in grey and the other in blue. Ah! And related to art we can't overlook look number 13, which despite not having an attractive figure became one of the most acclaimed by those present. This was nothing more nor less than a dress in the shape of a sponge, or as some imagined it, a brioche bread.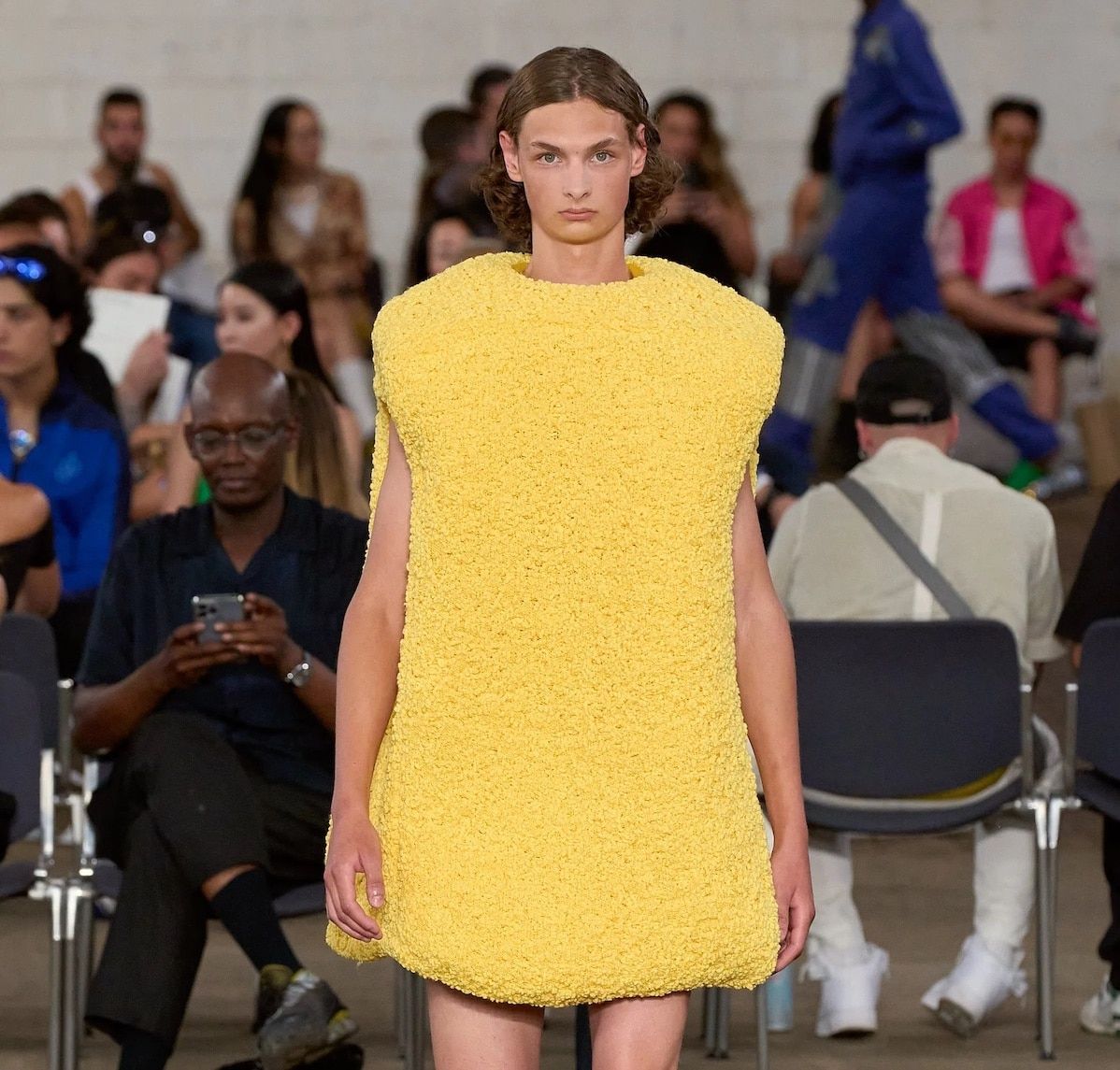 The street side and streetwear style was also present in JW ANDERSON's spring/summer 23 collection, especially the ripped jeans combined with ripped jackets, sweatshirts and oversized T-shirts – some with record prints and others with slits – that matched perfectly with the leather shorts or the pieces that revealed barcodes. Caricatures prints were once again present.
We can't end a review of a JW ANDERSON collection without giving the importance it deserves to footwear and accessories. Many of the looks were accompanied by the now legendary JW loafers while others by a kind of sandal made of leather and with a large platform that attracted attention for its rounded shape and crystal applications.
Bravo Jonathan for this magnificent collection!