READ IN: Español
Kanye West is King. The rapper revealed yesterday an extract on Twitter of the track 'Wash Us in the Blood', part of his upcoming album 'God's Country'. The project was first revealed by Arthur Jafa during a conversation with fashion icon Michèle Lamy in late May. Well, now it has just come out. Welcome to God's Country.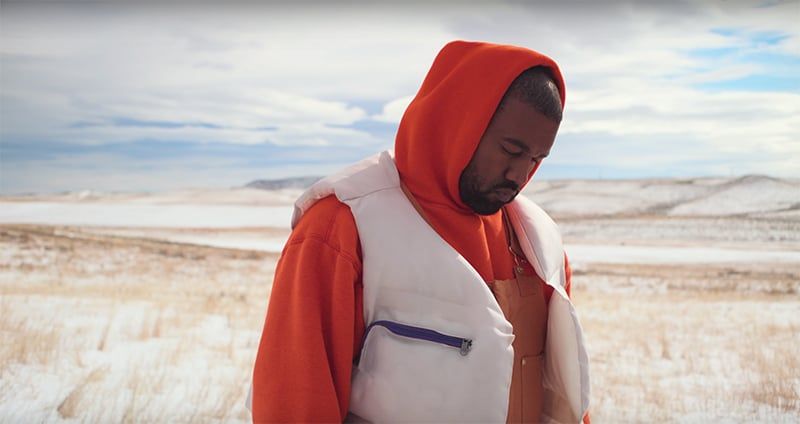 After the album JESUS IS KING released in October 2019, God's Country arrives to ignite the music scene and to 'blood-wash' the industry through "hard drums and industrial horror noises like those of Yeezus". God's Country follows in the footsteps of the Sunday service choir 'Jesus Is Born', and reflects it in its new track 'Wash us in the Blood' with Travis Scott.
Kanye's feat. Travis Scott new clip was directed by cinematographer Arthur Jafa, who also designed the cover. Enjoy it.