READ IN: Español
Karst is the new unisex sneaker that marks a milestone in the world of sustainable footwear from Camper's Autumn/Winter 2021 collection.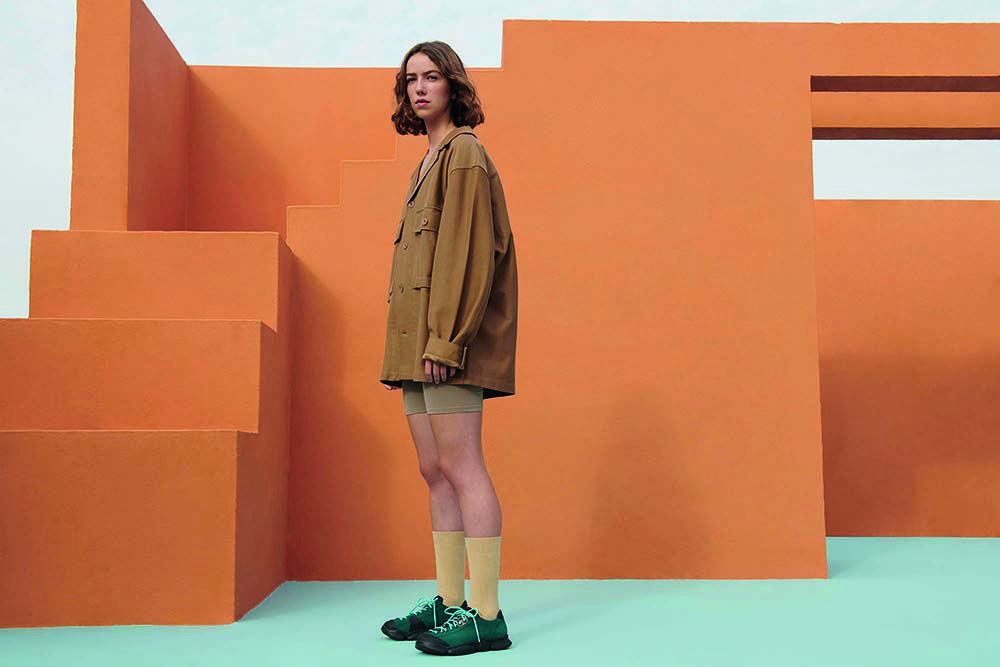 Inspired by the world of climbing, the new Karst debuts with a protective rounded sole that emulates the natural curves of a cliff. The model takes its name from the term that describes a rocky landscape eroded by water. A geographical phenomenon found in the cavernous Tramuntana Mountains on the island of Mallorca, the birthplace of this label.
Karst generates minimal waste and maximum longevity with its 100% recycled linings and laces, along with a lightweight EVA sole made from 30% sugar cane. Available as a lace-up sneaker or full-grain, plush leather bootie, this unique ergonomic design offers unparalleled flexibility and all-day comfort making it the perfect adventure companion.
Camper's new sustainable "Karst" FW21 silhouette featuring a sporty and technical look inspired by nature and the outdoors is available on their website for a price of 145 euros.