READ IN: Español
More than 15 performances open to the public throughout the month of June, where live music will be the main protagonist in Madrid, Malaga and Seville.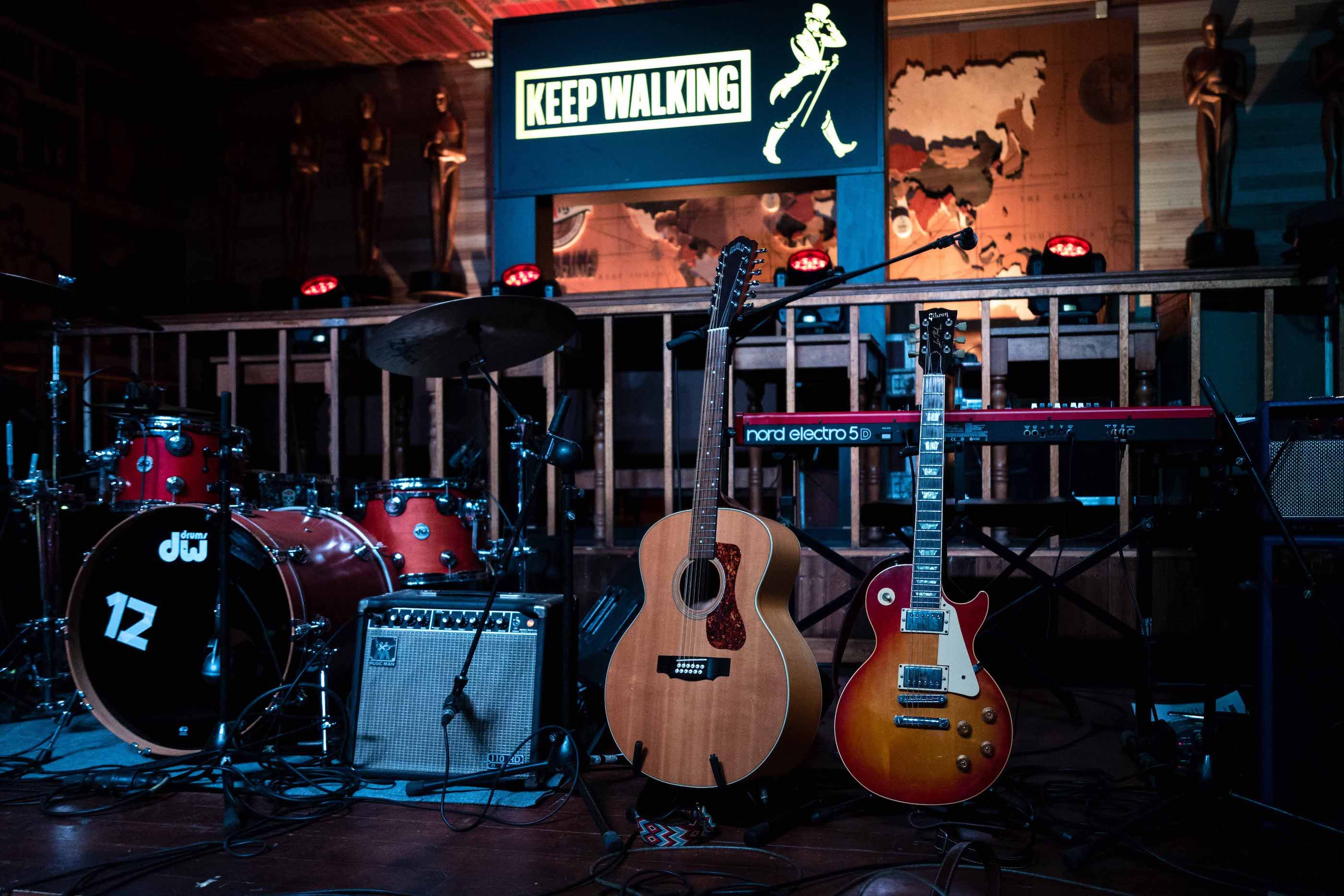 For this new phase, Johnnie Walker returns in its effort to support the live music sector, counting on the best selection of emerging artists in the country, who promise to give a lot to talk about.
Johnnie Walker brings you the perfect plan to enjoy during the month of June thanks to the third edition of KEEP WALKING concerts. In this new edition, the activities multiply and the cities of Madrid, Malaga and Seville are filled with live music, offering everyone a wide variety of musical experiences in which the barriers between artist and consumer are broken. In this way, both parties are brought closer together than ever before in bars and restaurants and some of the most iconic concert venues in each city.
Since its first edition, the KEEP WALKING Concert Tour has not stopped growing and getting involved with all the professionals of the music sector. Music with very different profiles and emerging artists such as La La Love You, Riverboy, Biuti Bambú, Bronquio or Veintiuno join the list of Keep Walking musicians. Some of them will have the opportunity to meet a selection of their most loyal fans at Meet&Greets organised by the popular whisky brand.
Madrid Keep Walking Concerts
Veintiuno – 01/06 at sala moby dick
Vangoura – 02/06 at café comercial
side chick – 09/06 at café comercial
biuti bambú – 15/06 at maddock
tiburona – 22/06 at maddock
dan milson – 23/06 at café comercial
confeti de odio – 29/06 at tempo audiophile
Málaga Keep Walking Concerts
Mayte gonzález – 31/05 at frida phalo
bronquio – 08/06 at theatro
la la love you – 16/06 at terraza olé
sevilla distorsión – 30/06 at el pasaje
Seville Keep Walking Concerts
salvaje lola – 07/06 at koko
amante laffón – 15/06 at holiday
la la love you – 22/06 at casino terraza
riverboy – 28/06 at koko
Get your tickets by clicking here.