READ IN: Español
Inspired by ancient deity Urania, who ruled over astronomy and was the female link with the ephemeral and emotional world, Laura and Deanna Fanning present a Spring 2020 collection that merges with boldness the real and the spiritual in a environment full of amulets and symbology.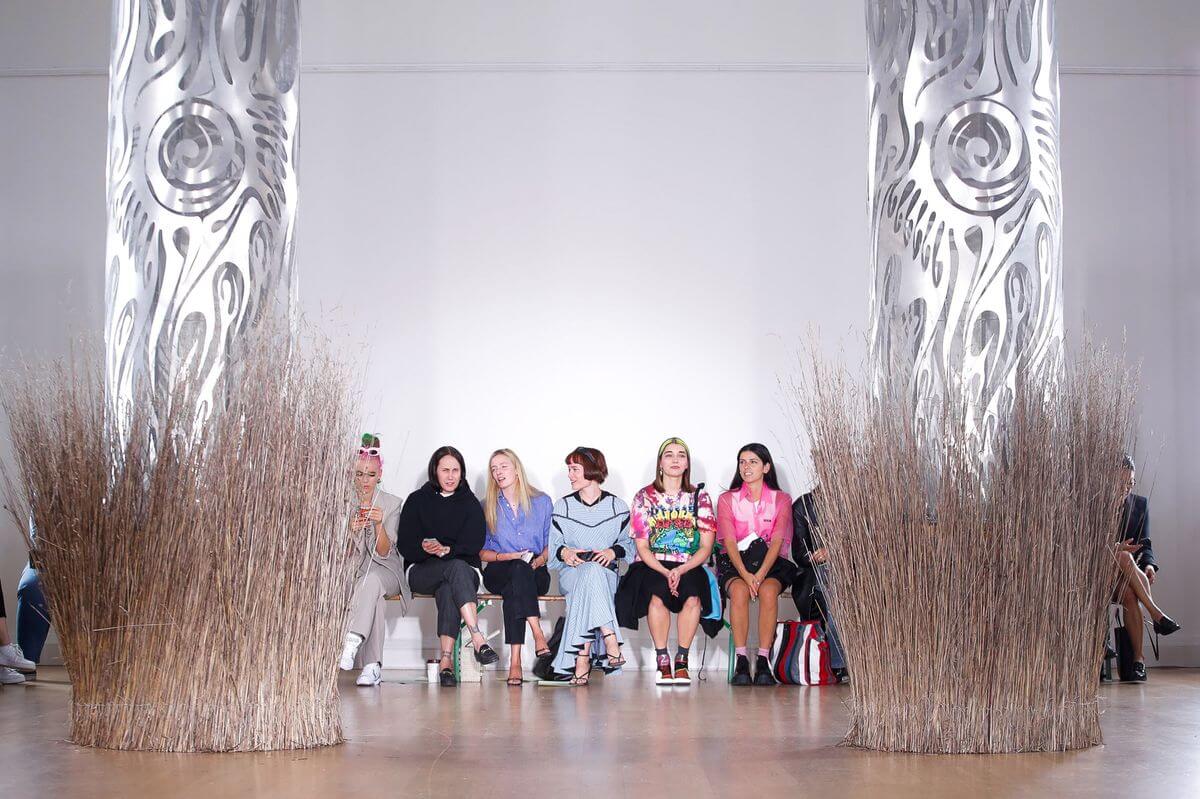 Rosie Grace Ward (@ironknifechild) was the artist behind the clean, organic and esoteric decoration of the space used by Kiko Kostadinov to show the world what's coming next SS20.
With a clear reference to nature and its shapes in Leo Lionni's "Parallel Botanyc" book,  the Fanning sisters filled their pieces with spiral and shell shaped patterns, dress applications and accessories that provided some kind of ancestral look to them. Pendants and bags were hanging from what looked like barbed wire, giving them that extreme imprint Kostadinov is so fan of.
Their uniqueness in mixing materials and prints make their designs very recognizable. Their belief that everything is connected by divinity and perfection strengthen the strong identity Laura and Deanna brought to the women's wing of the Bulgarian house.
All pieces look a bit messy and hard to wear for the shapes and cuts applied in their construction but far be it from this idea. Their concept it's just a statement on how abstract creations can be powerful and elegant.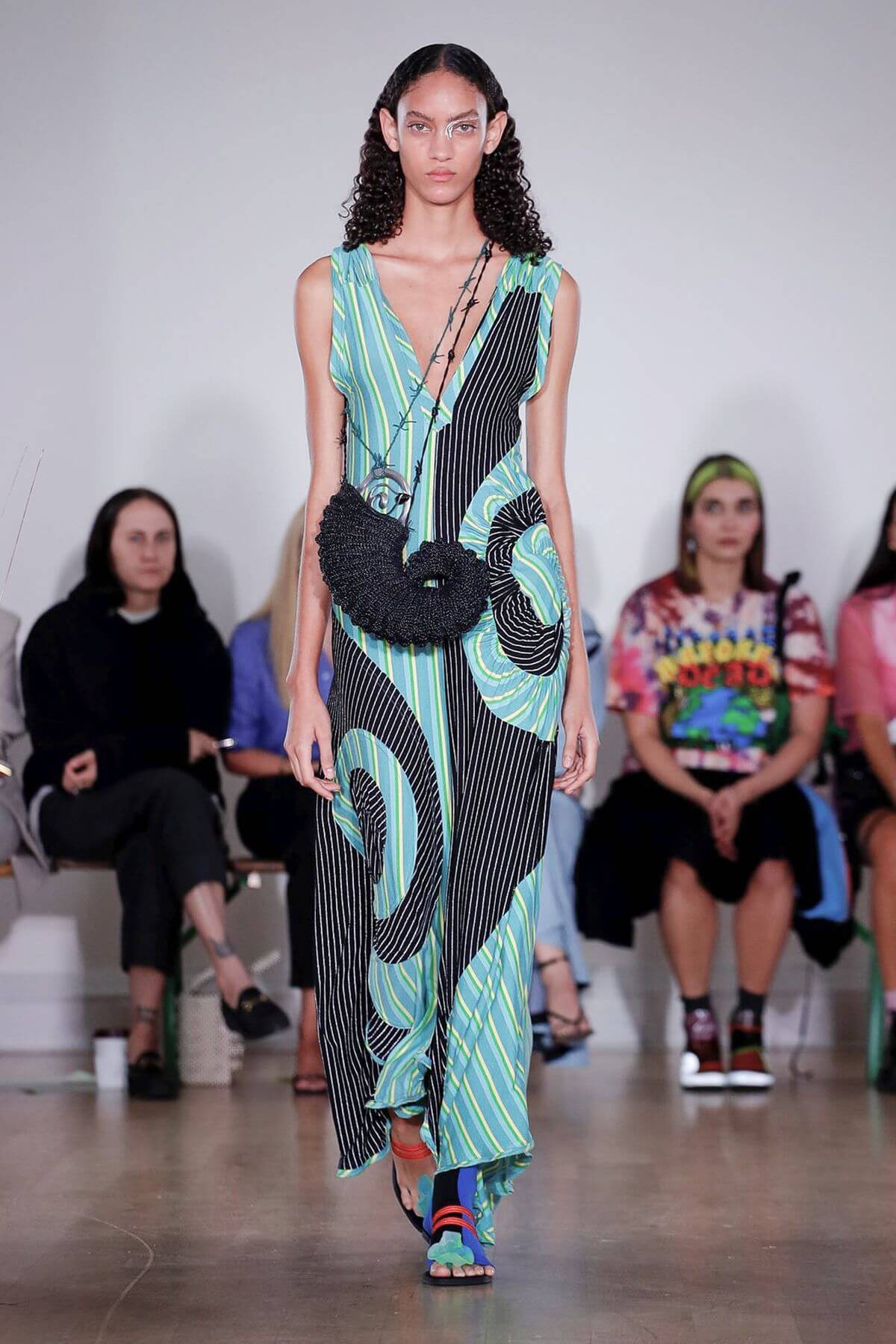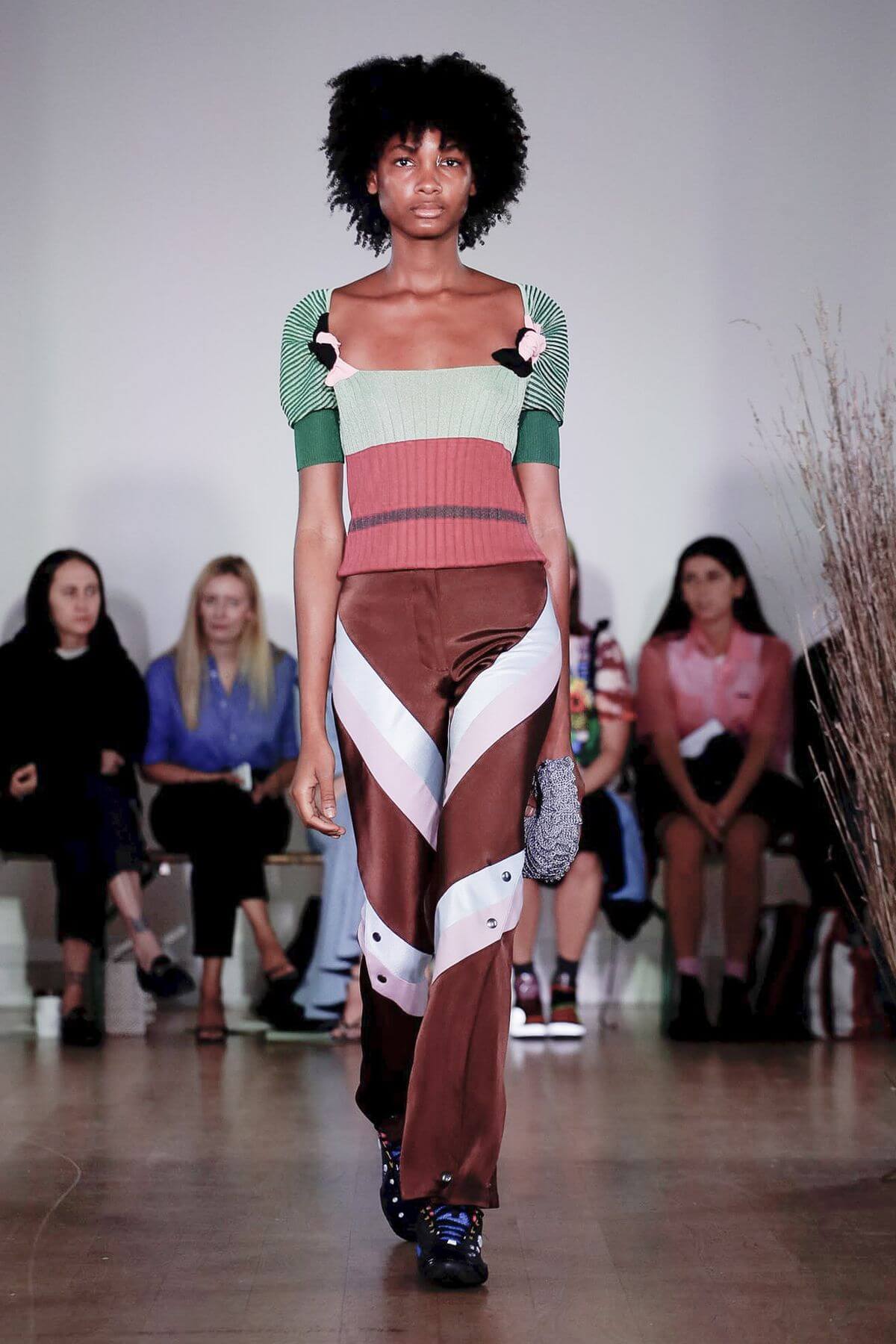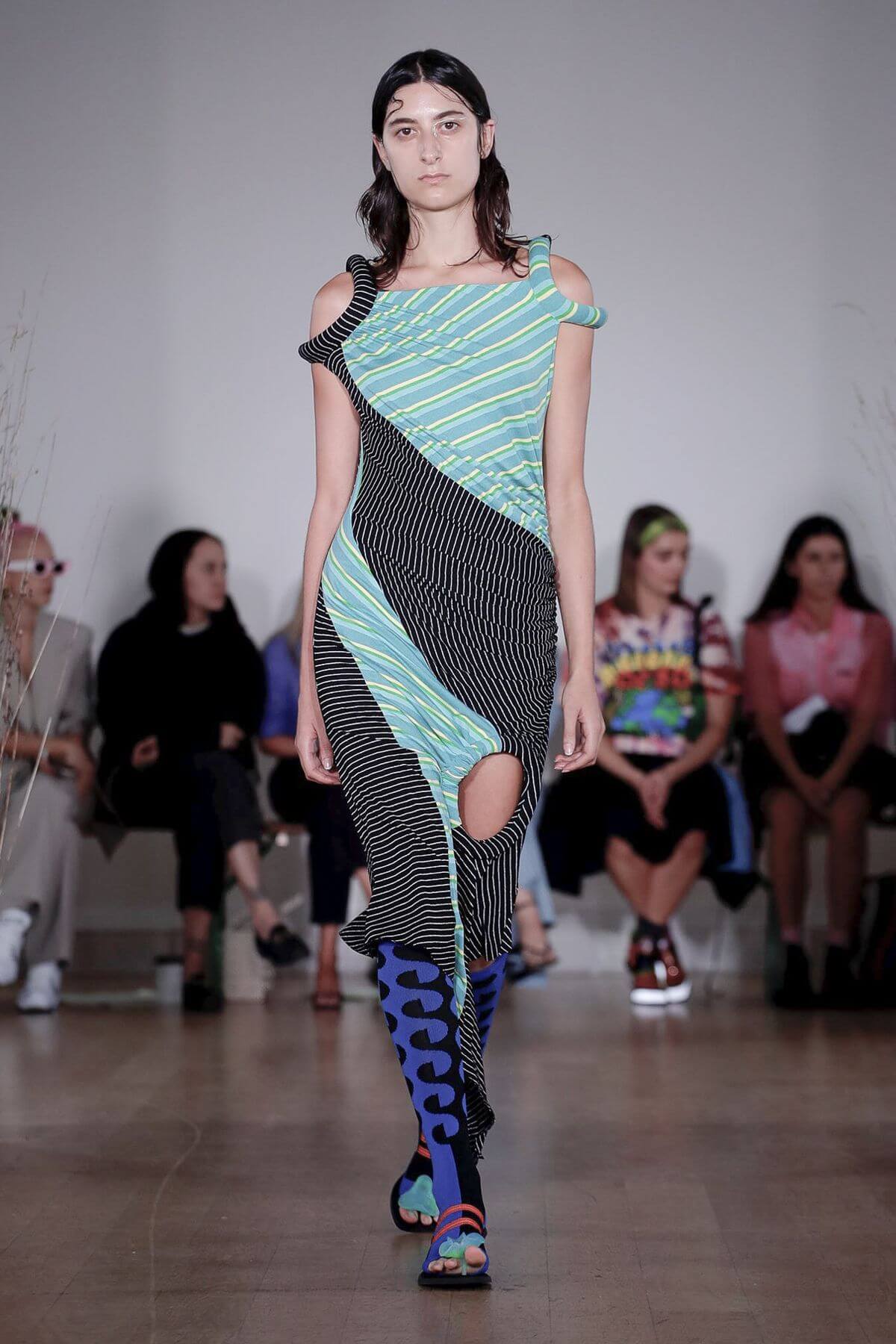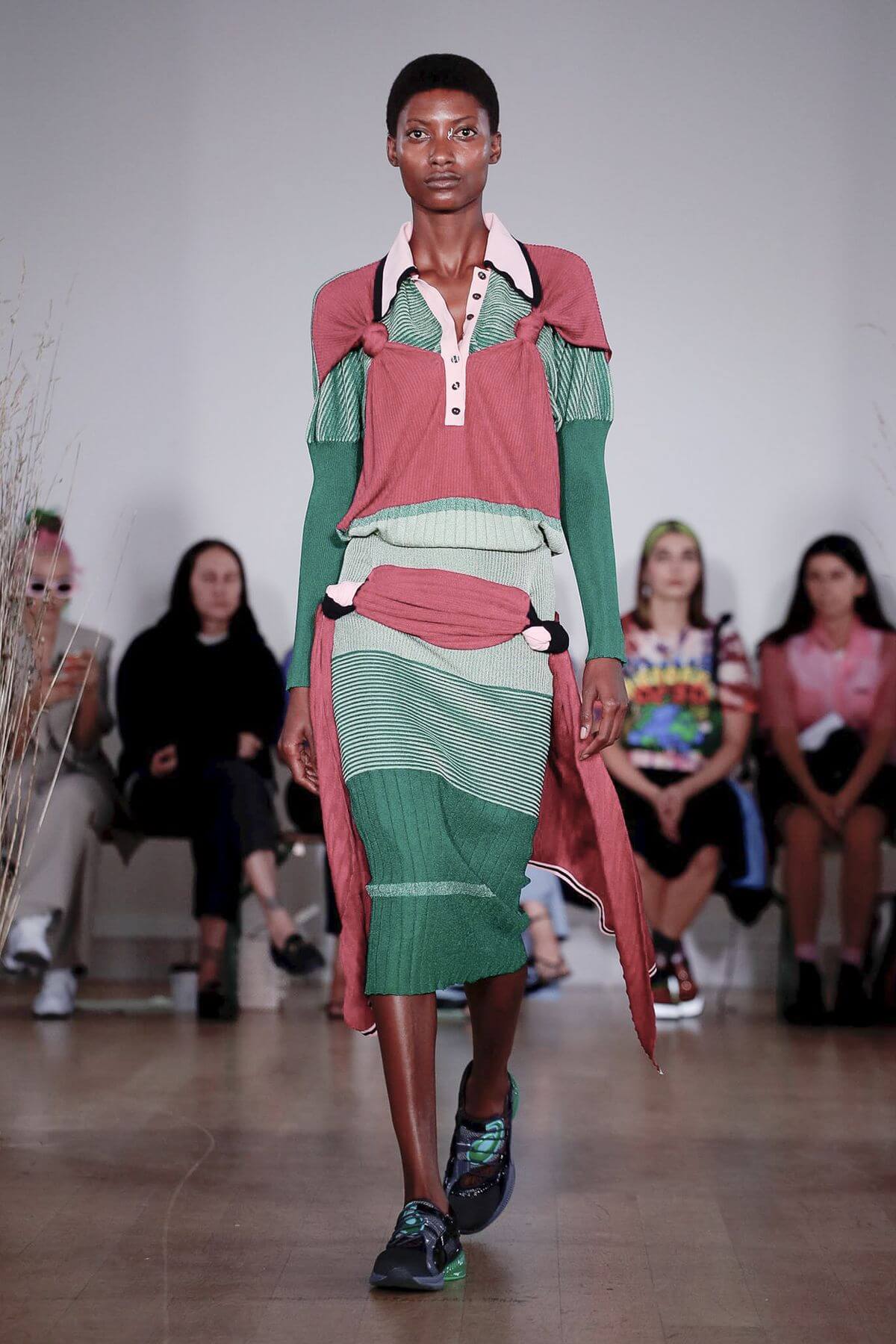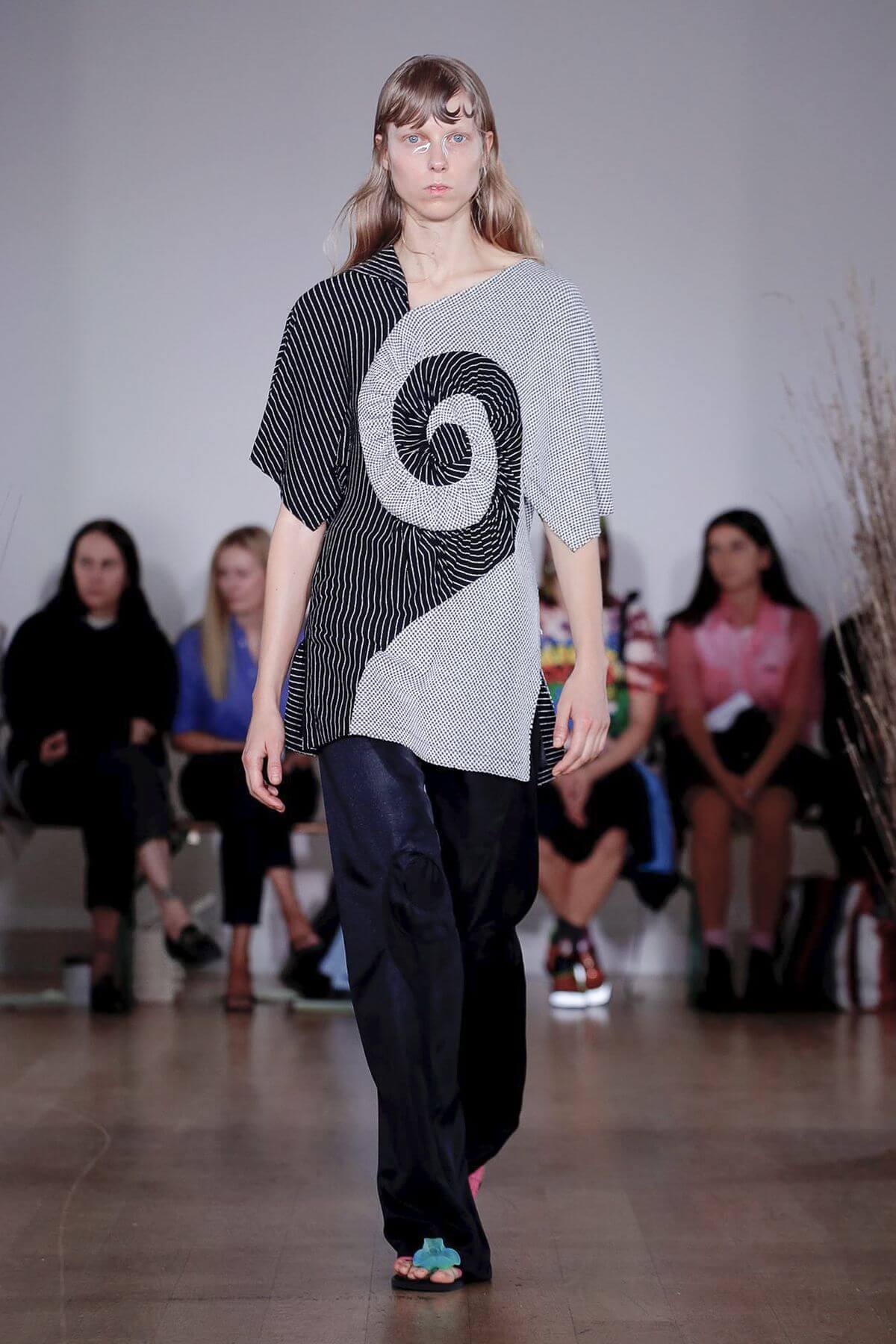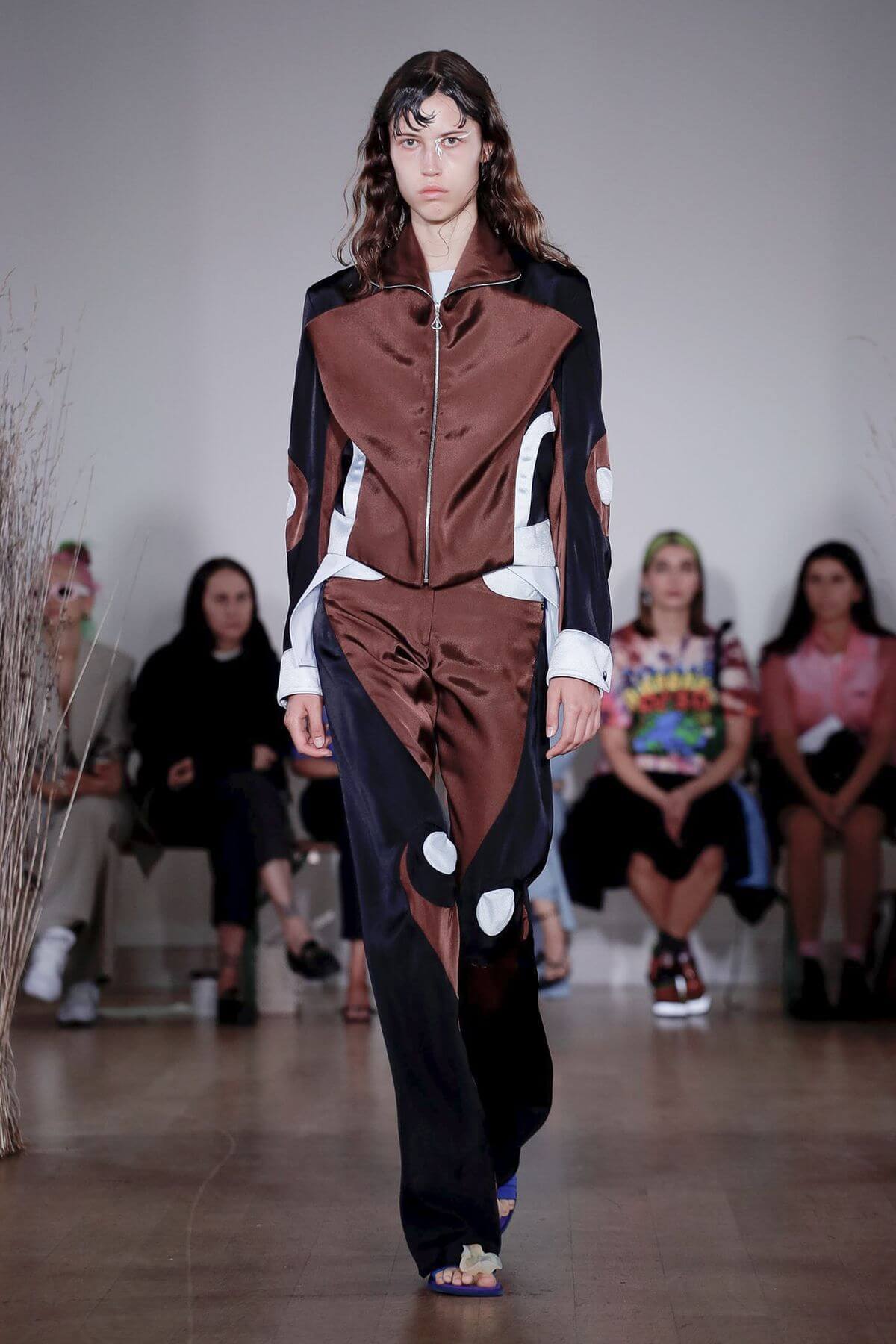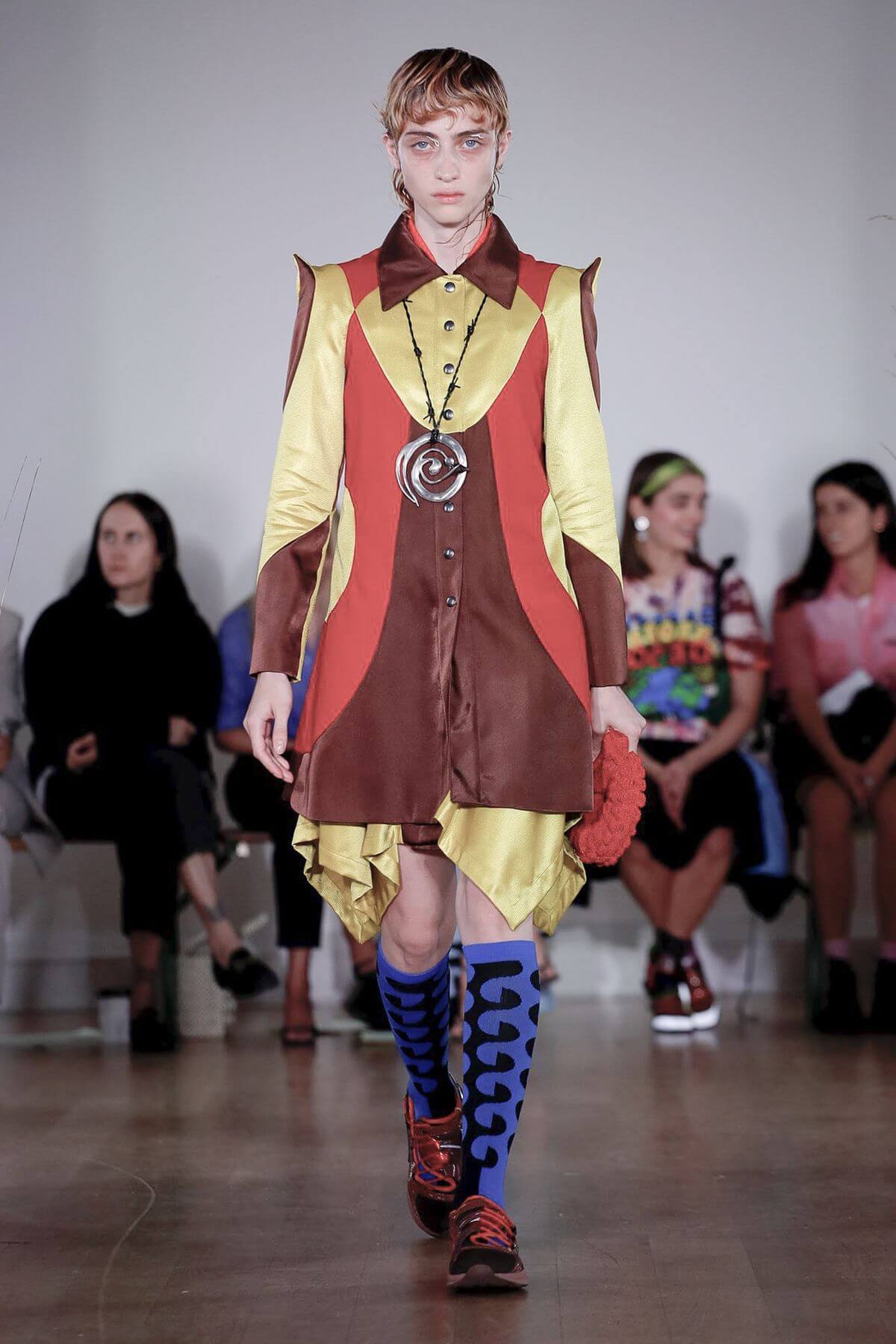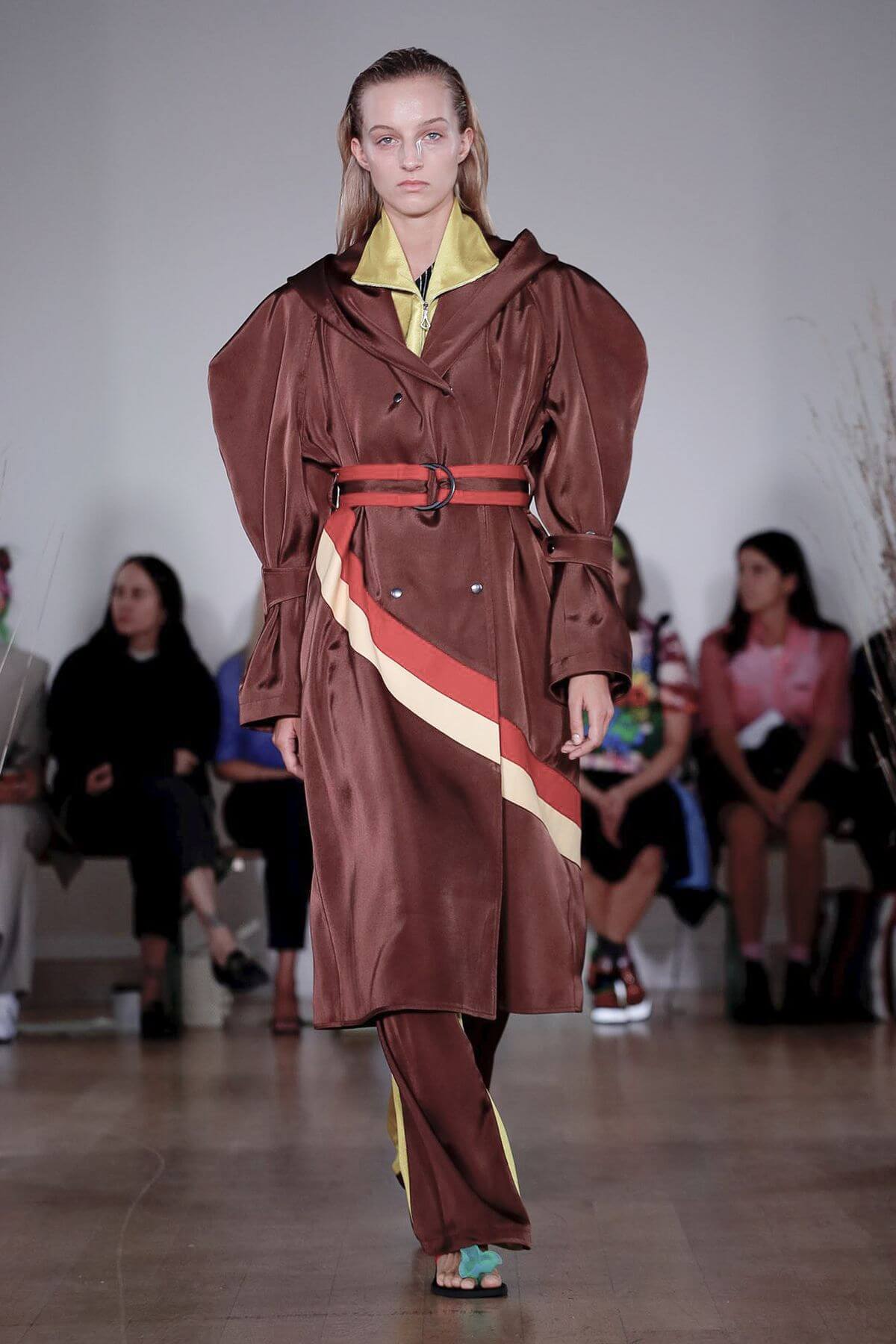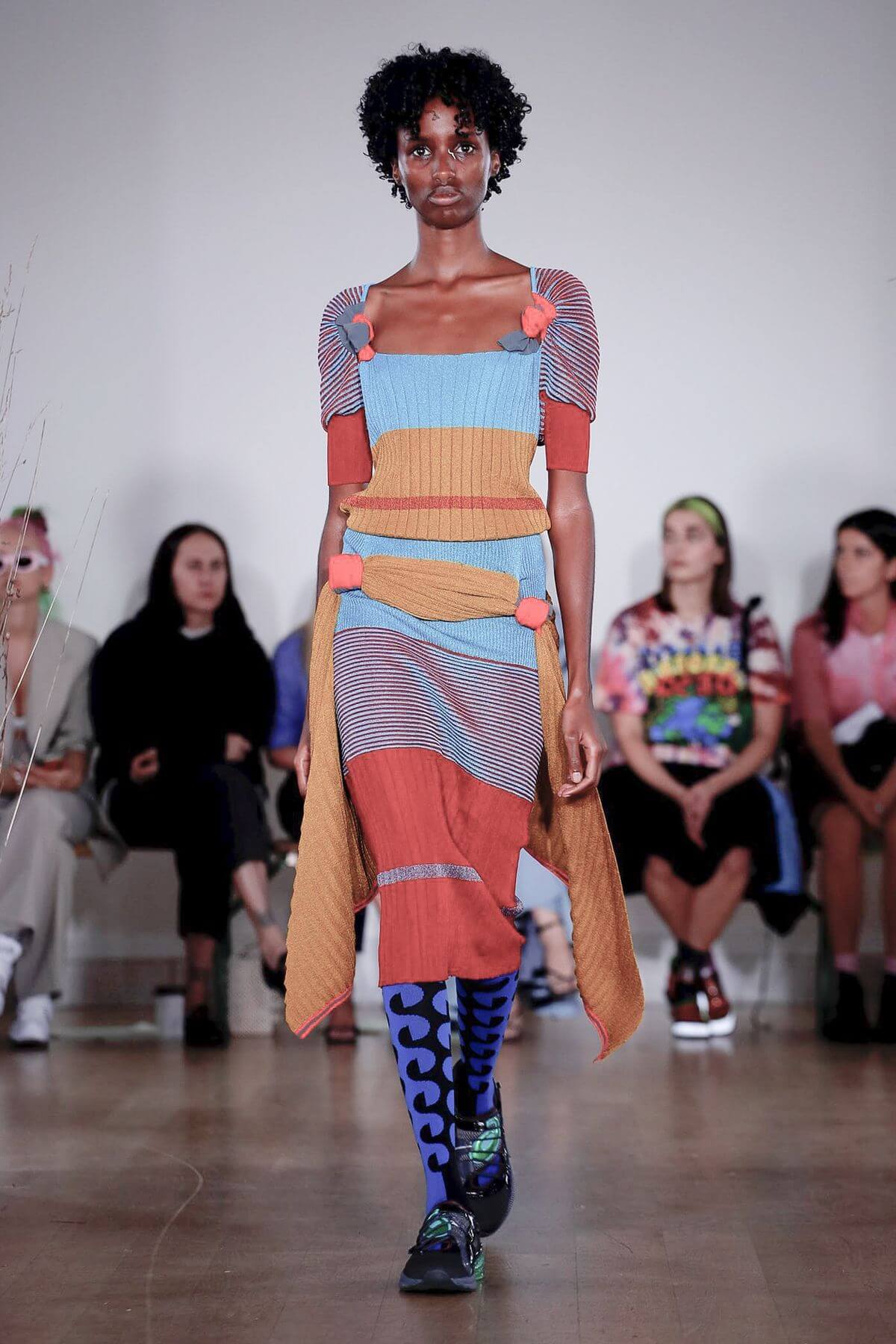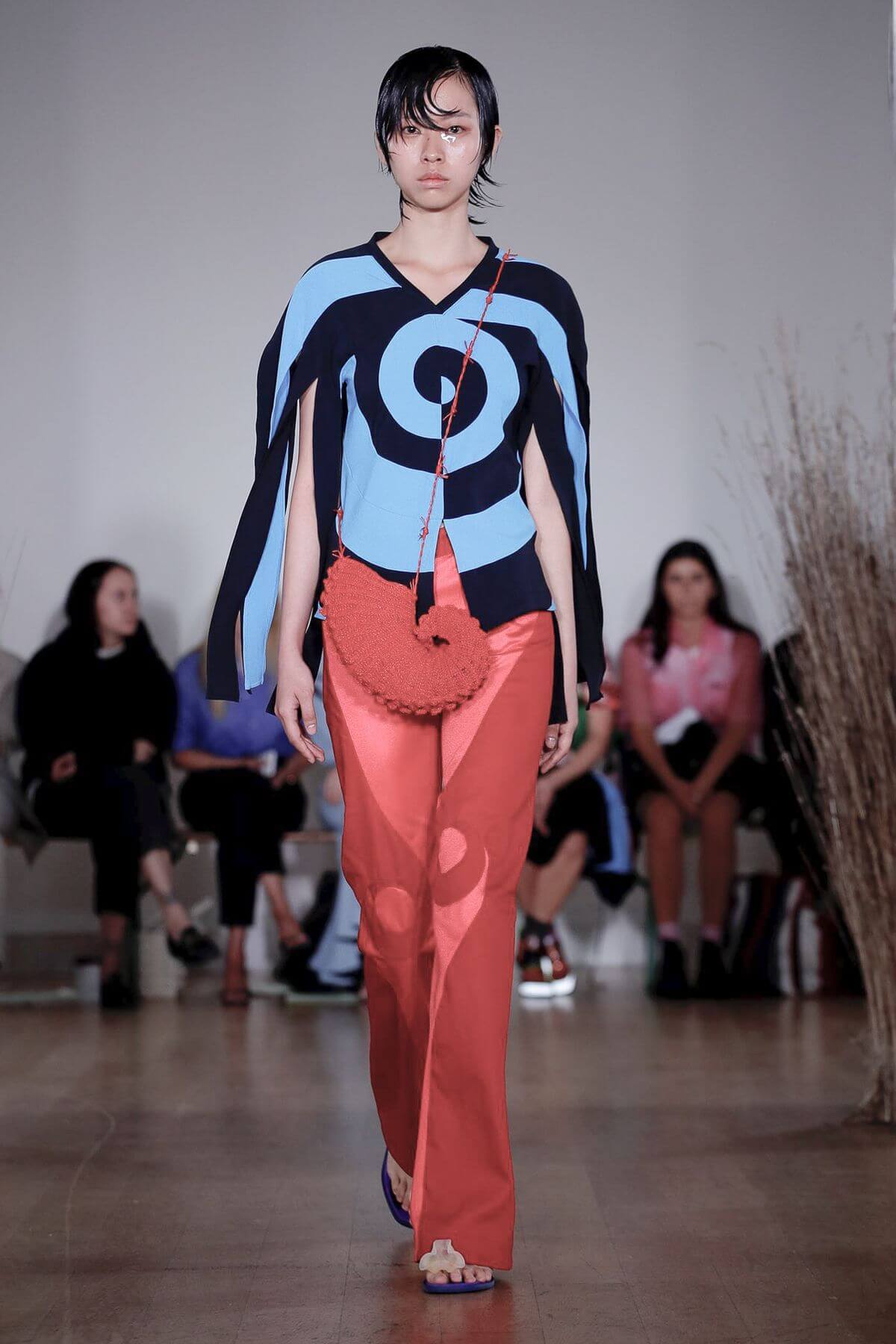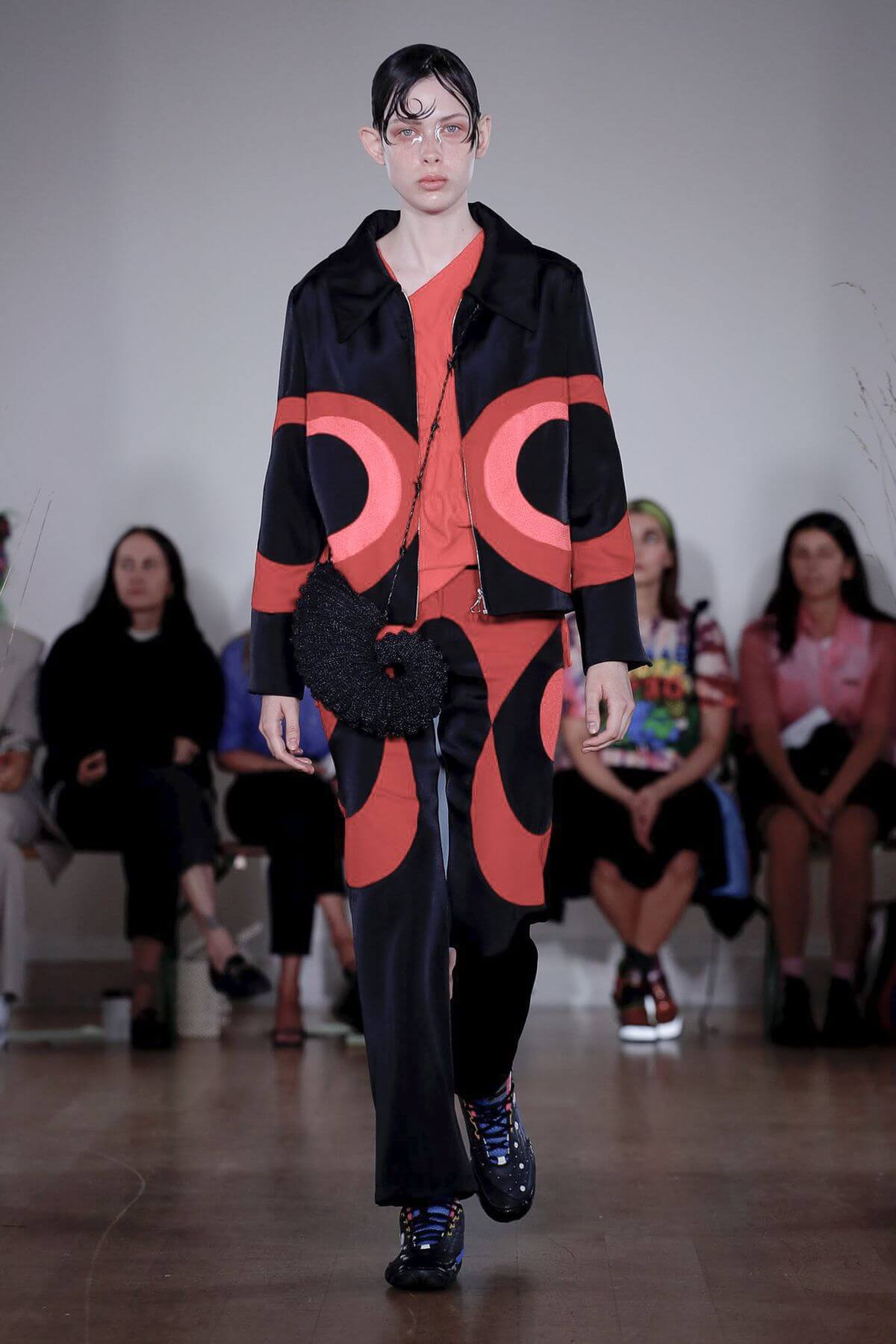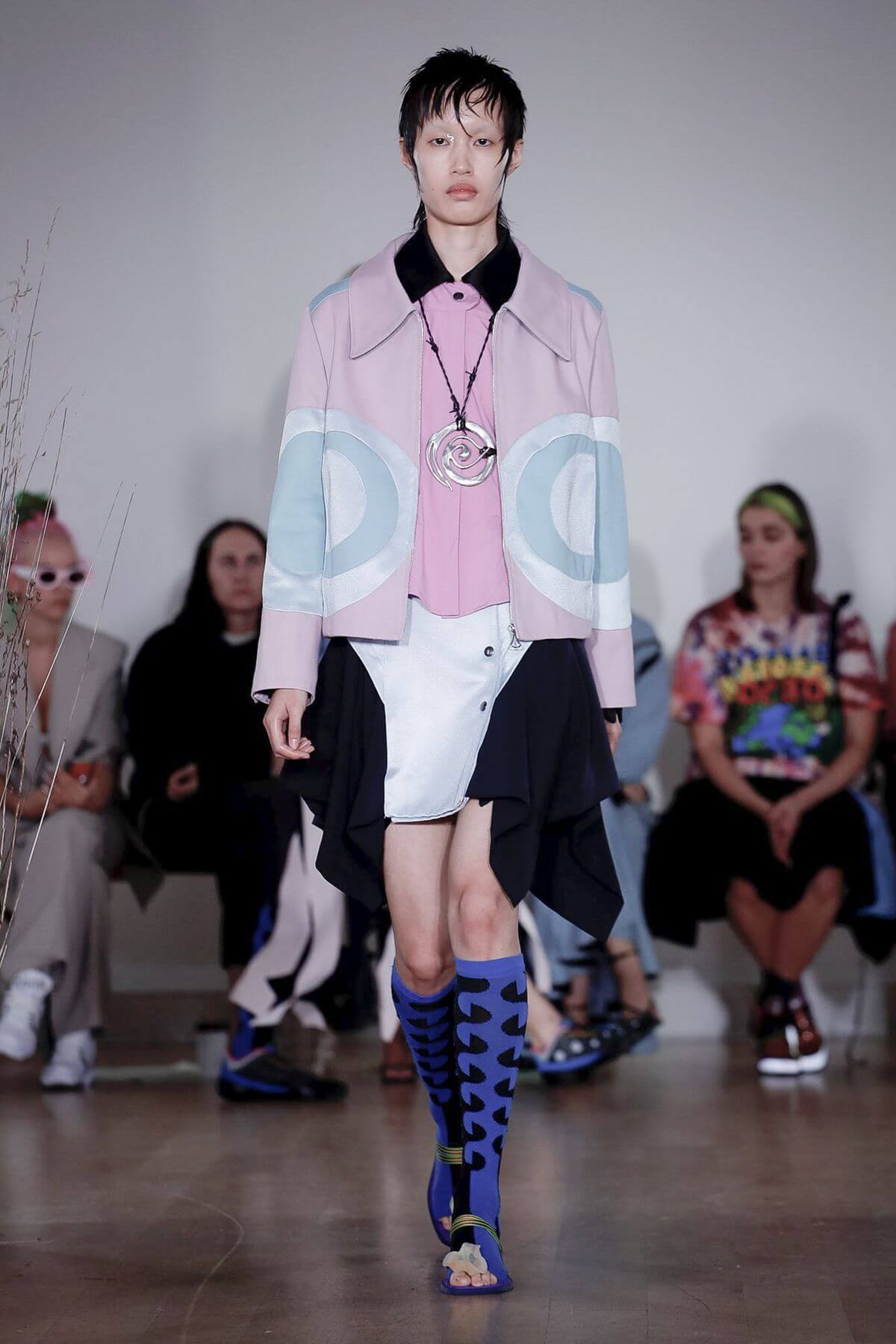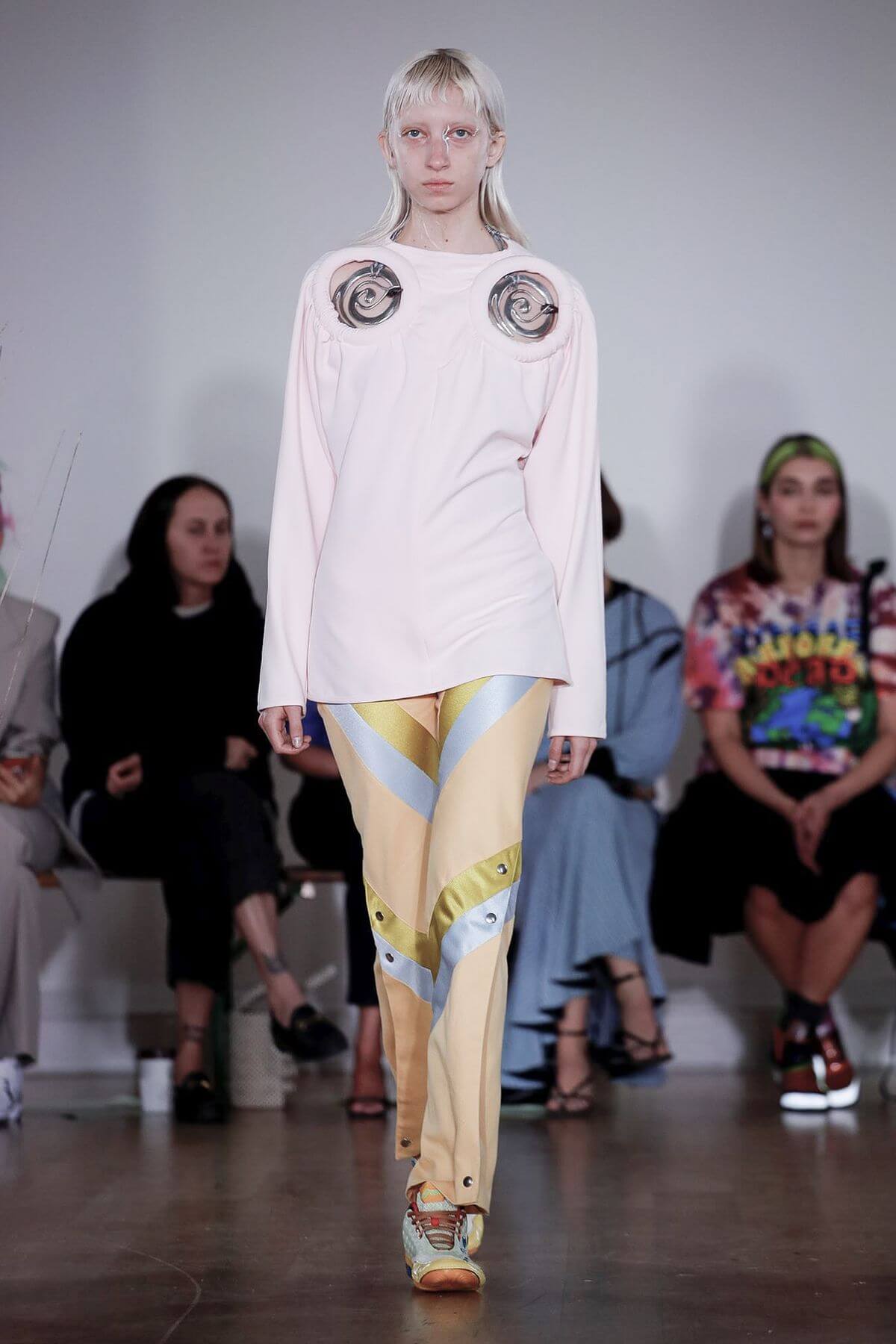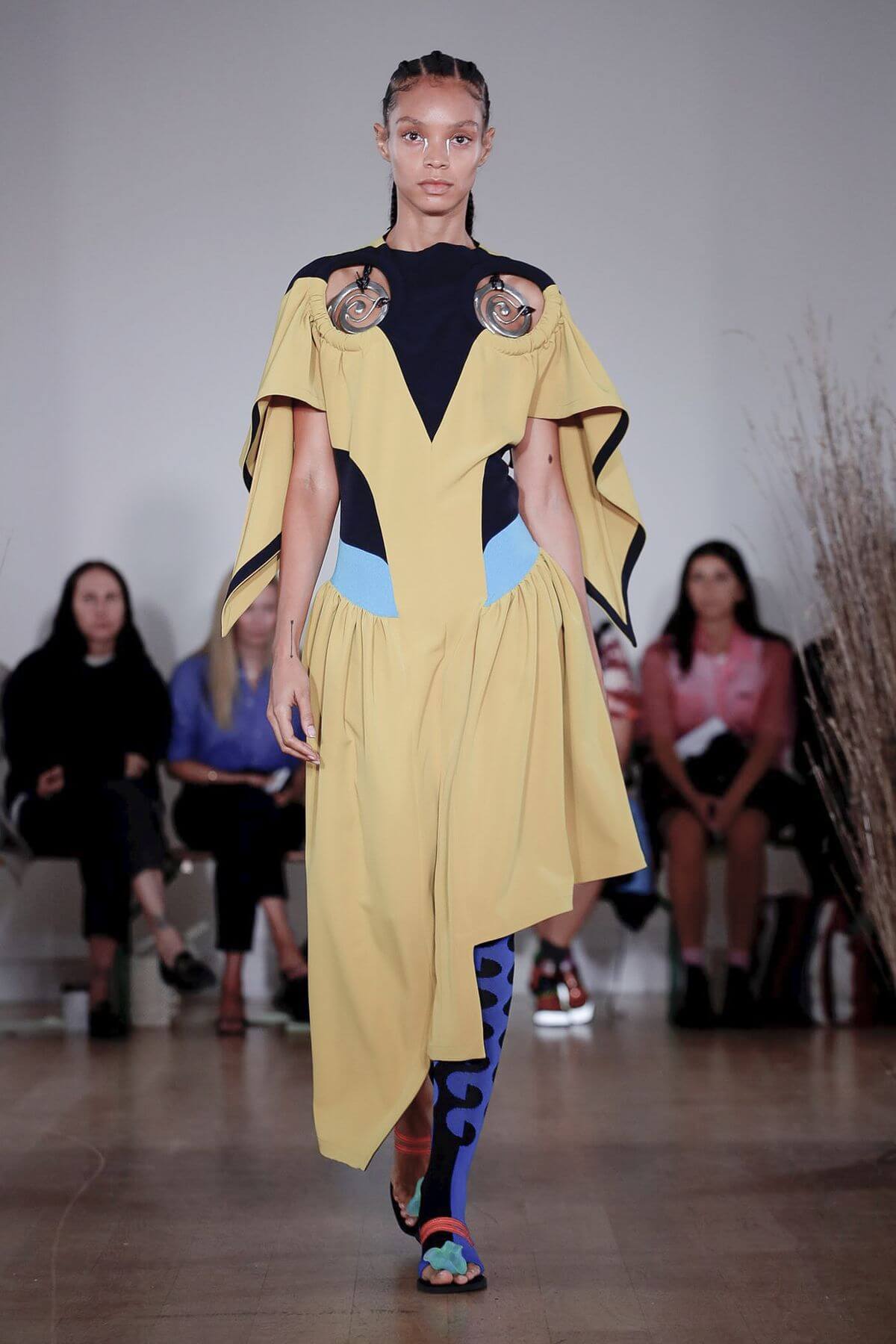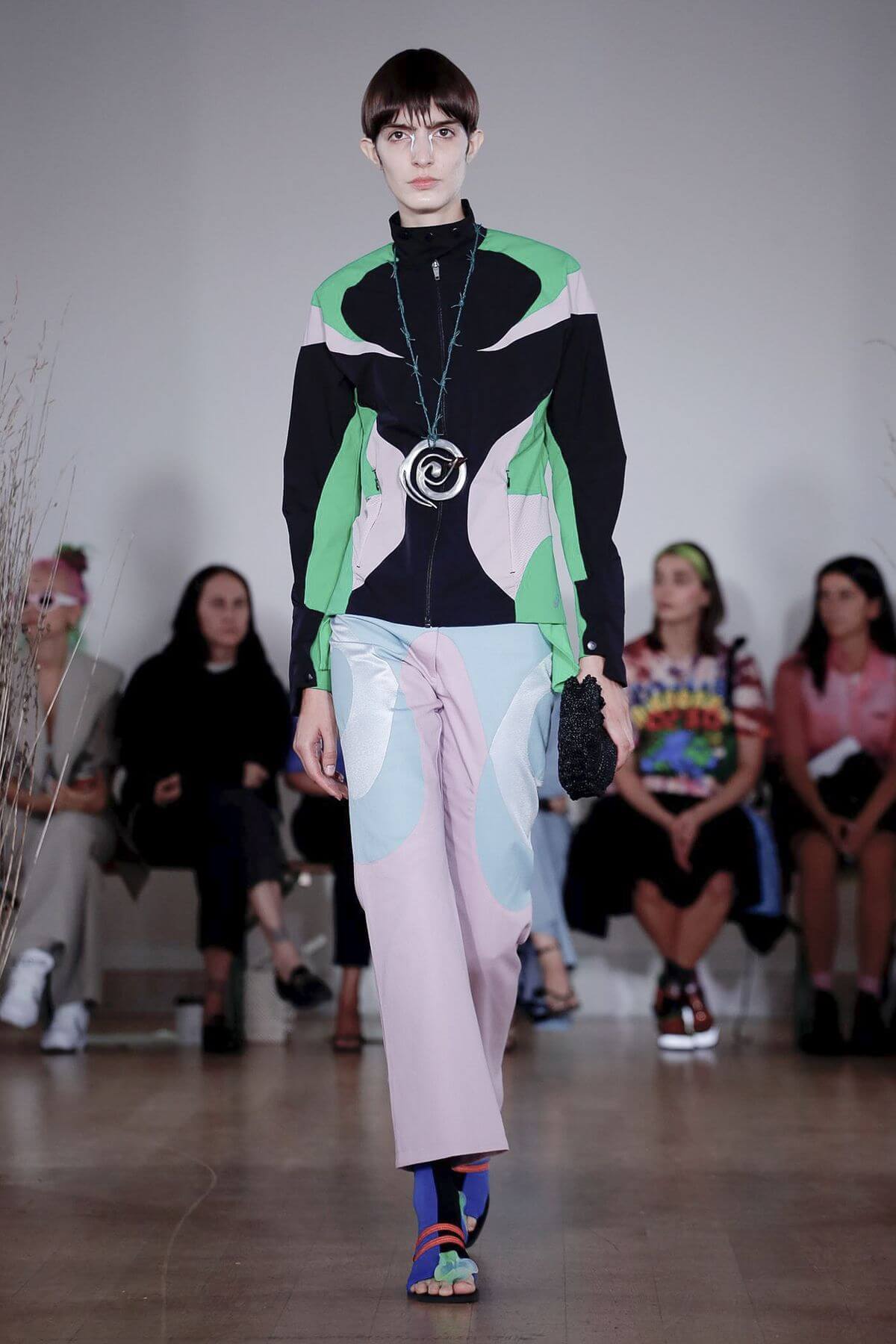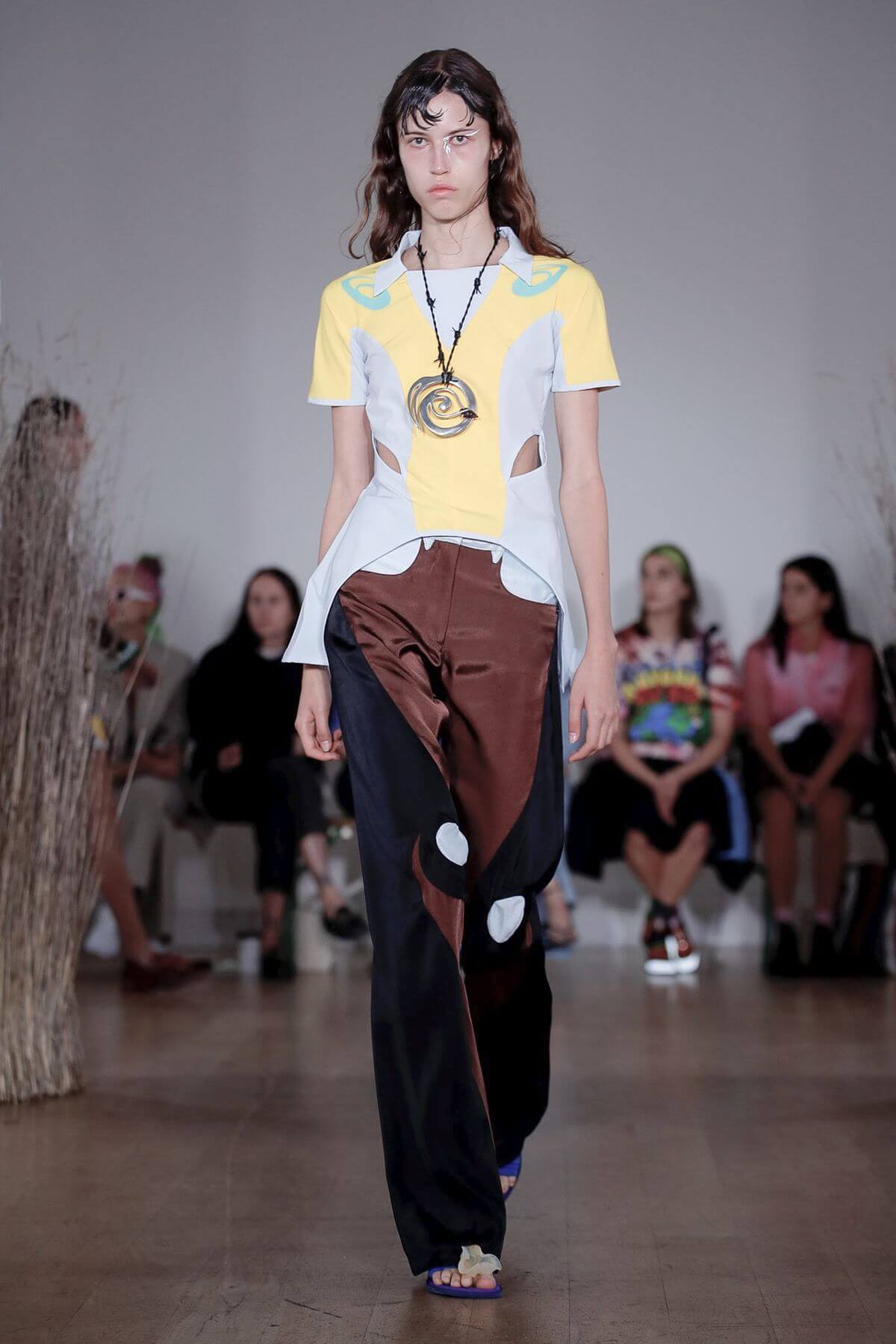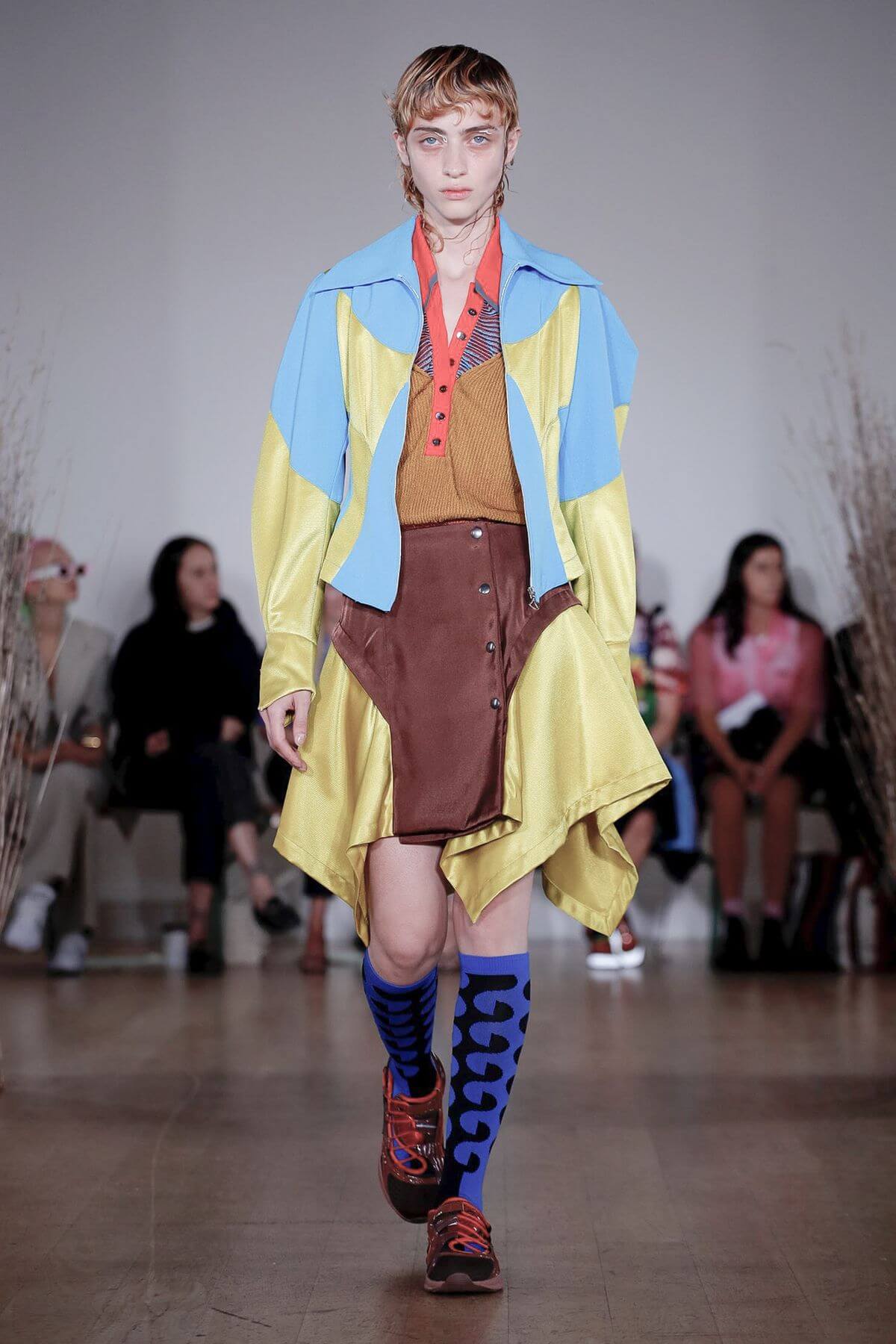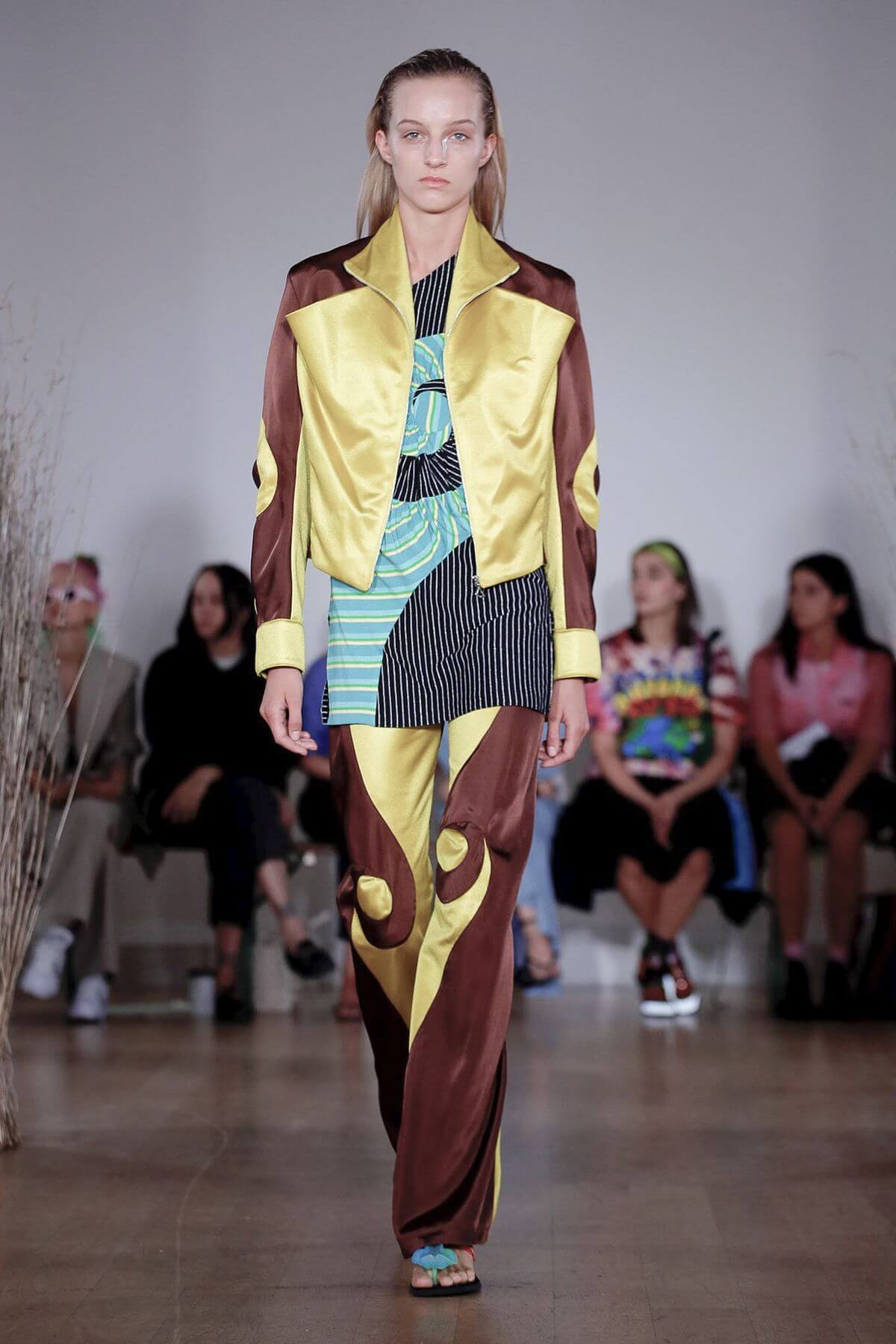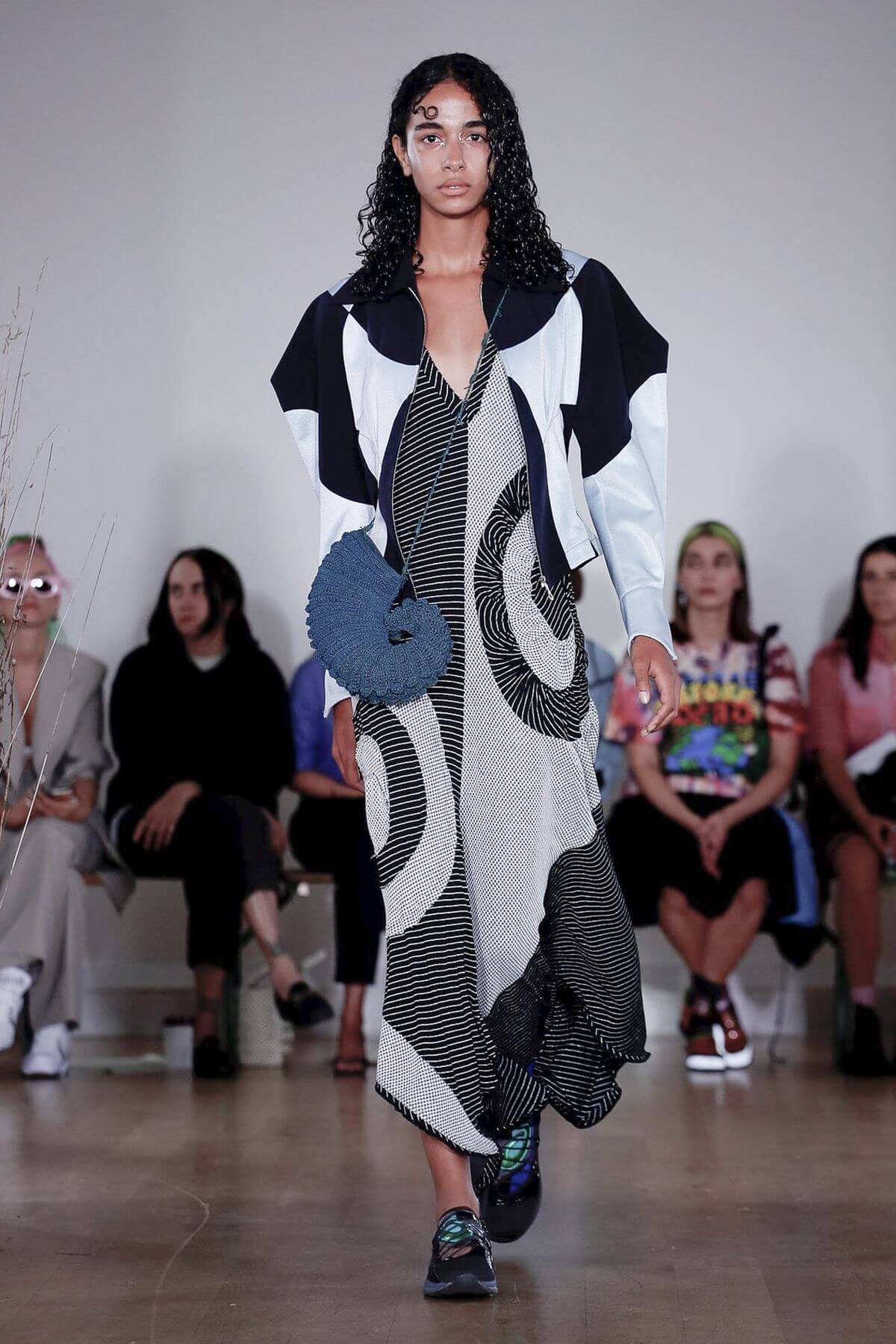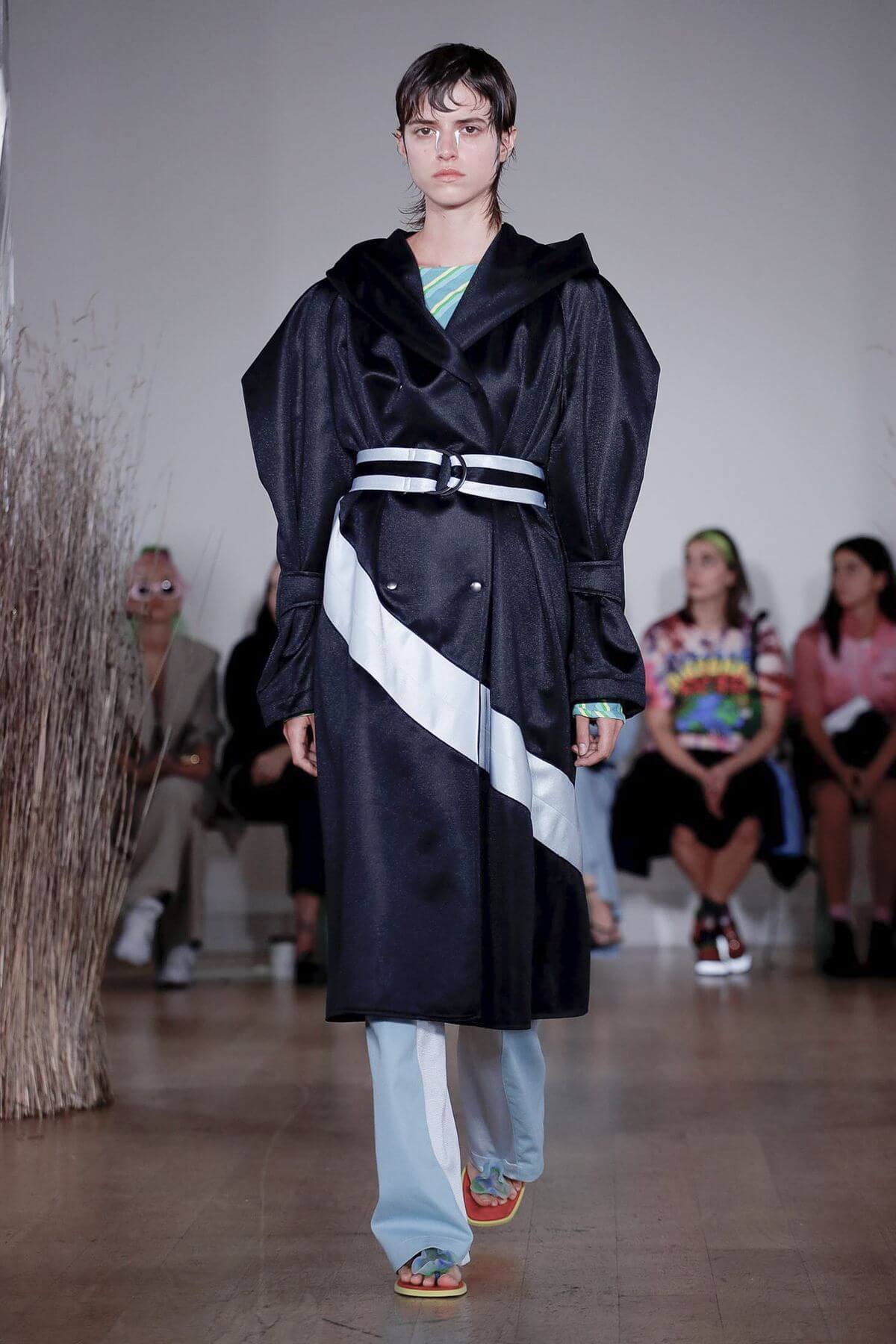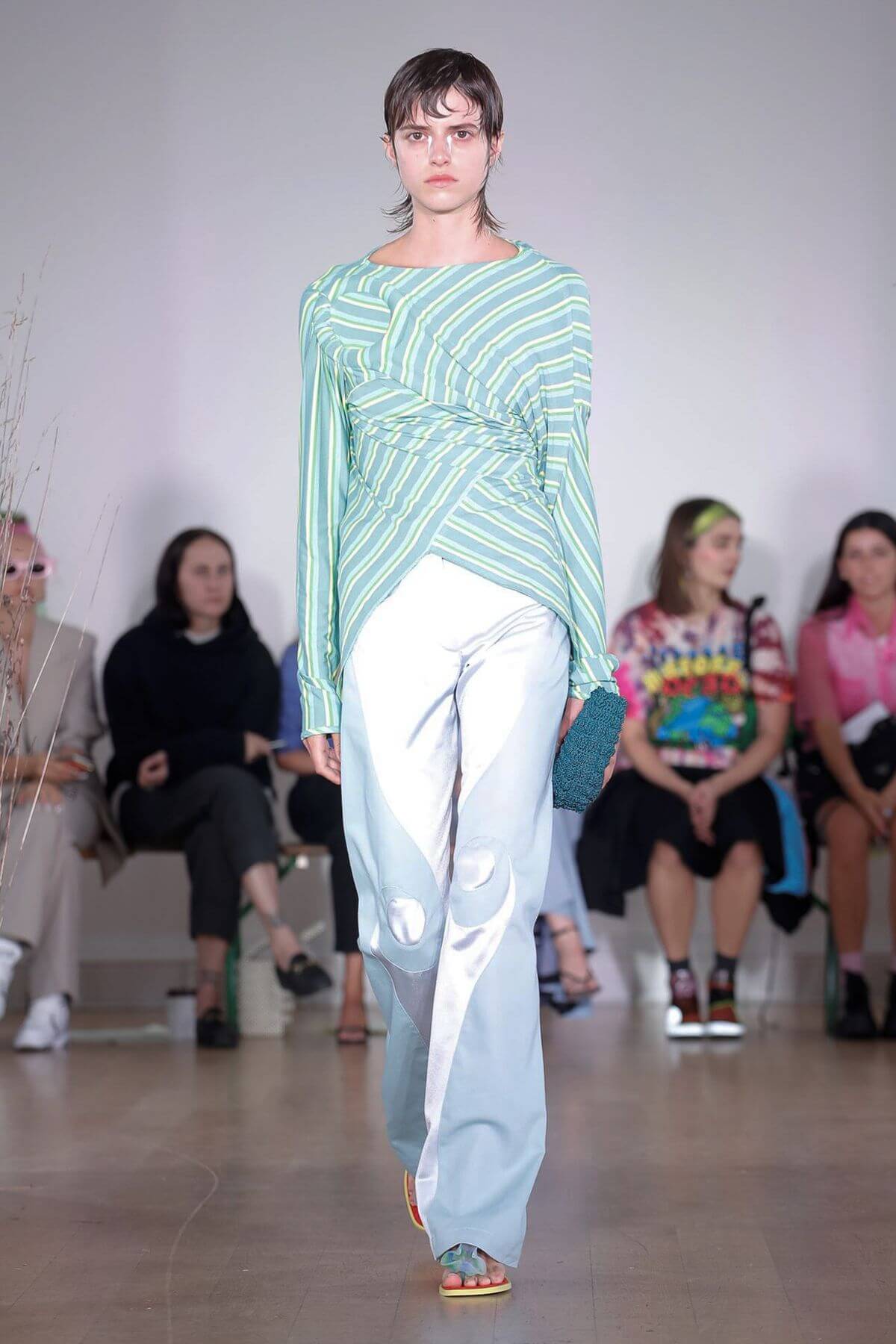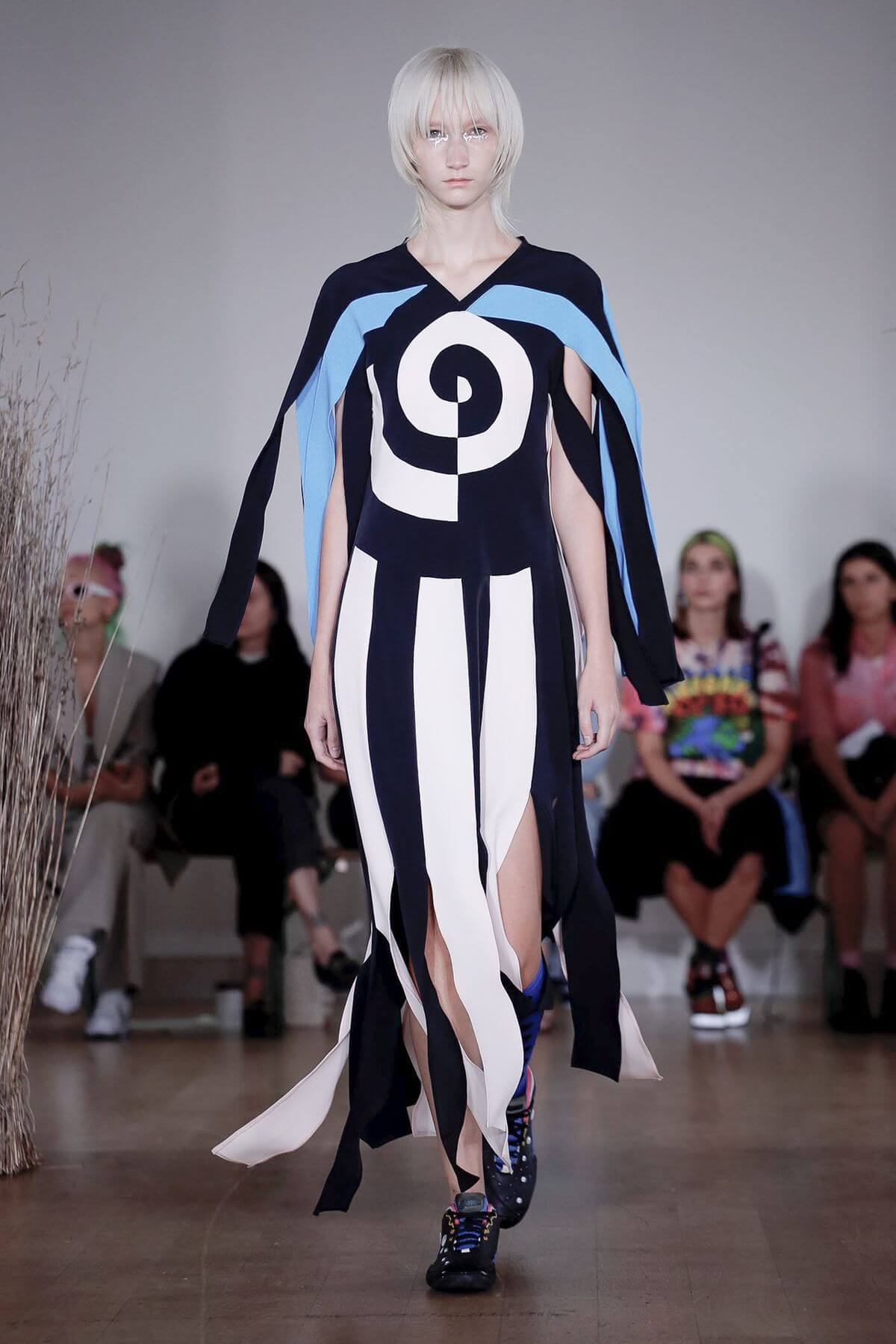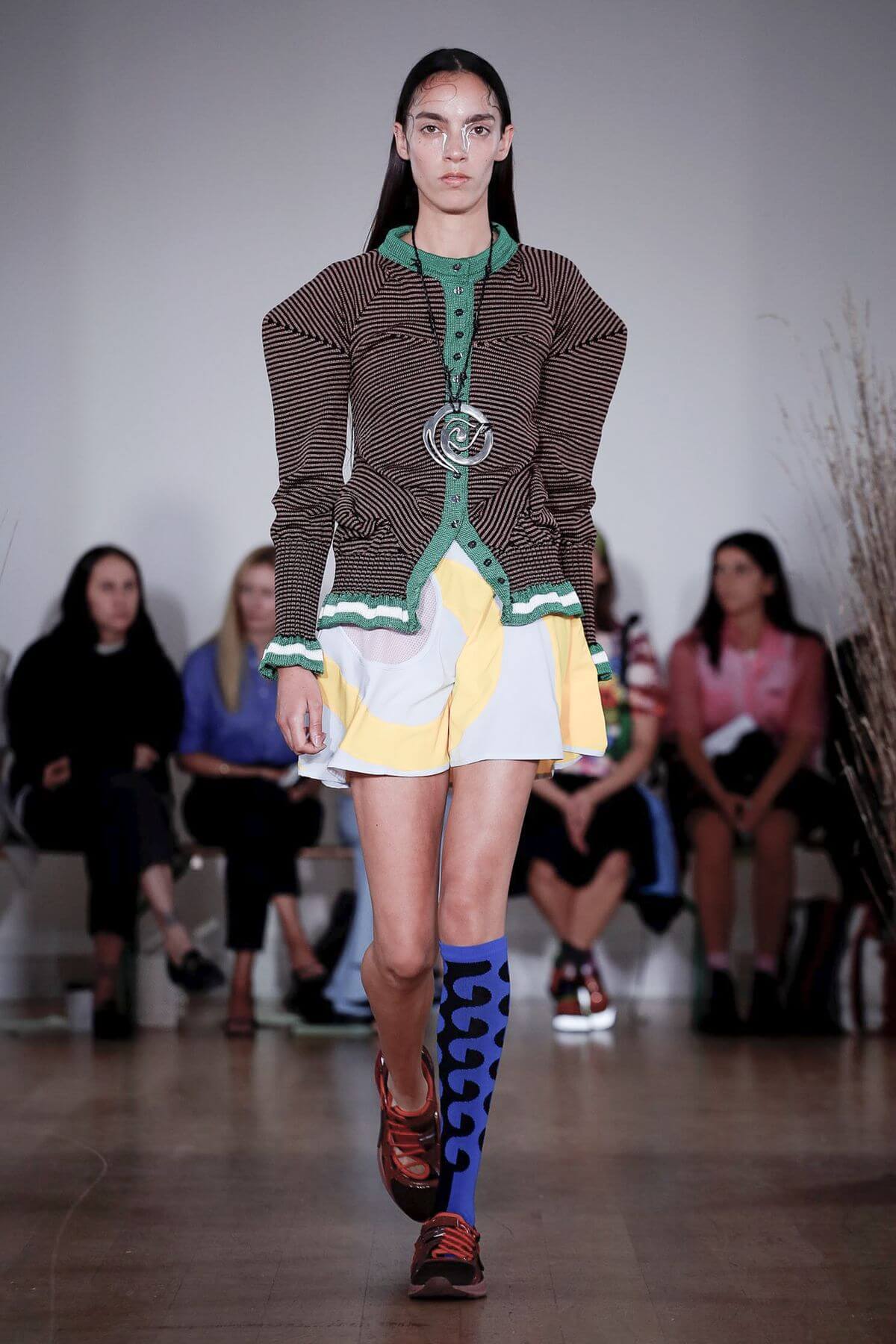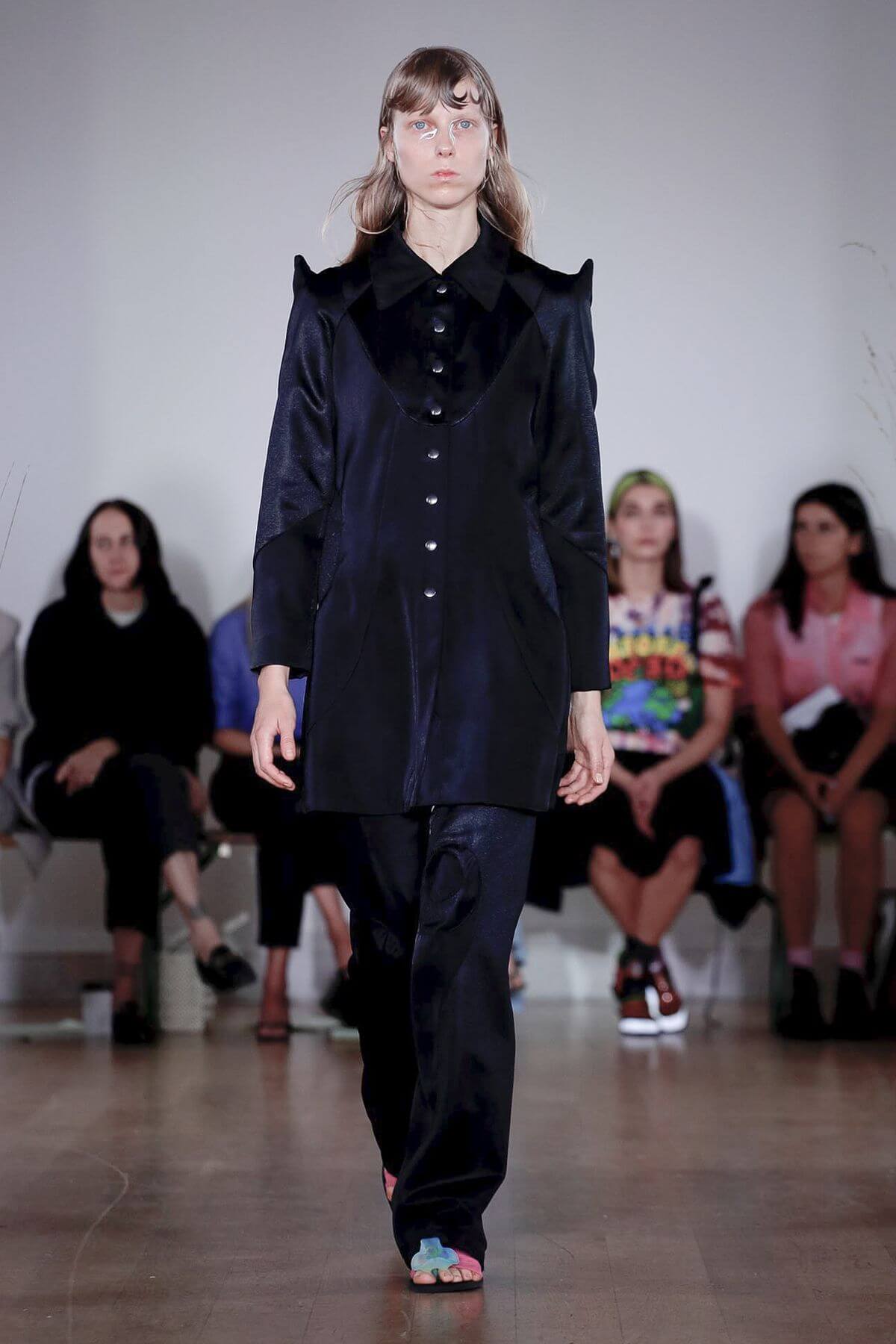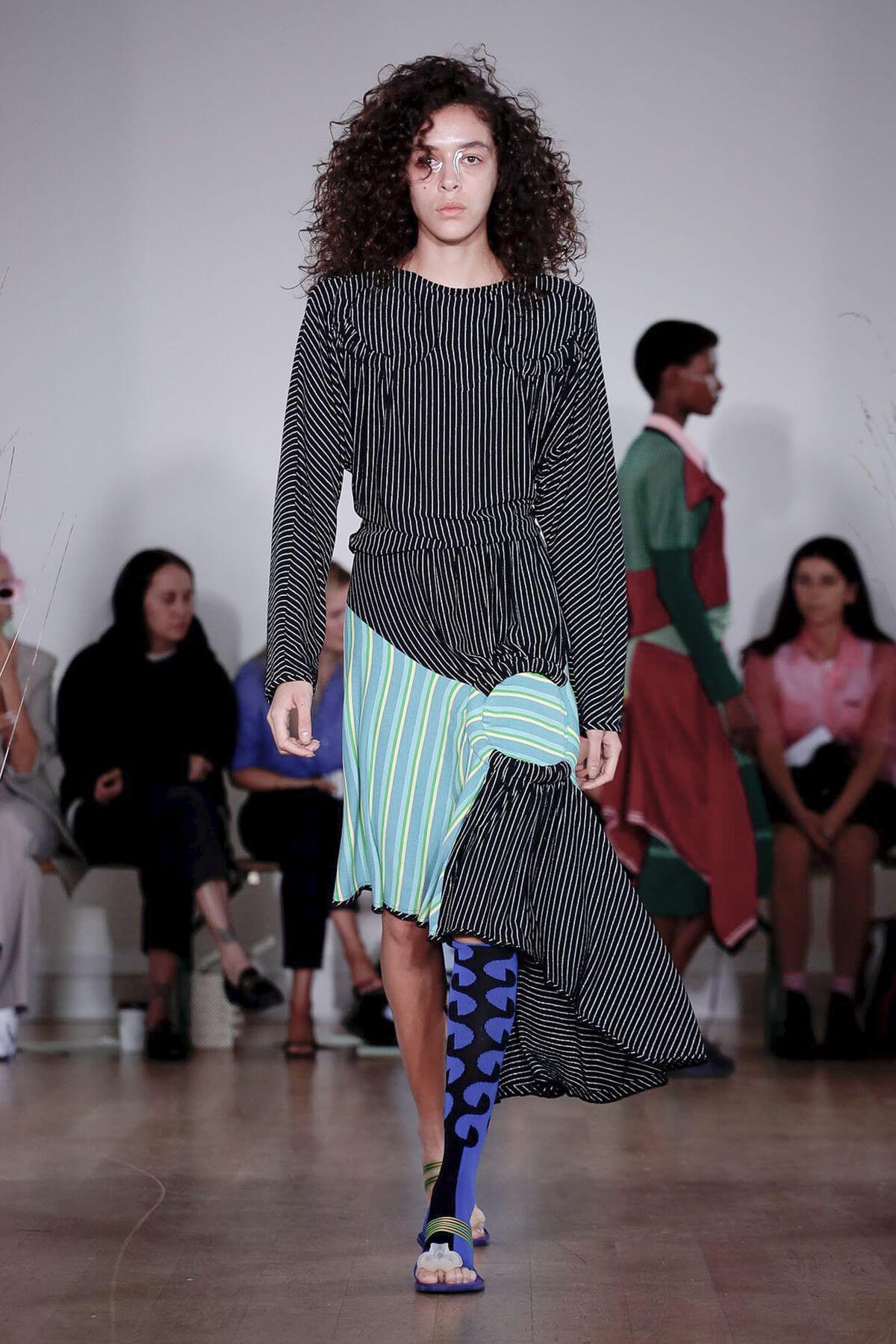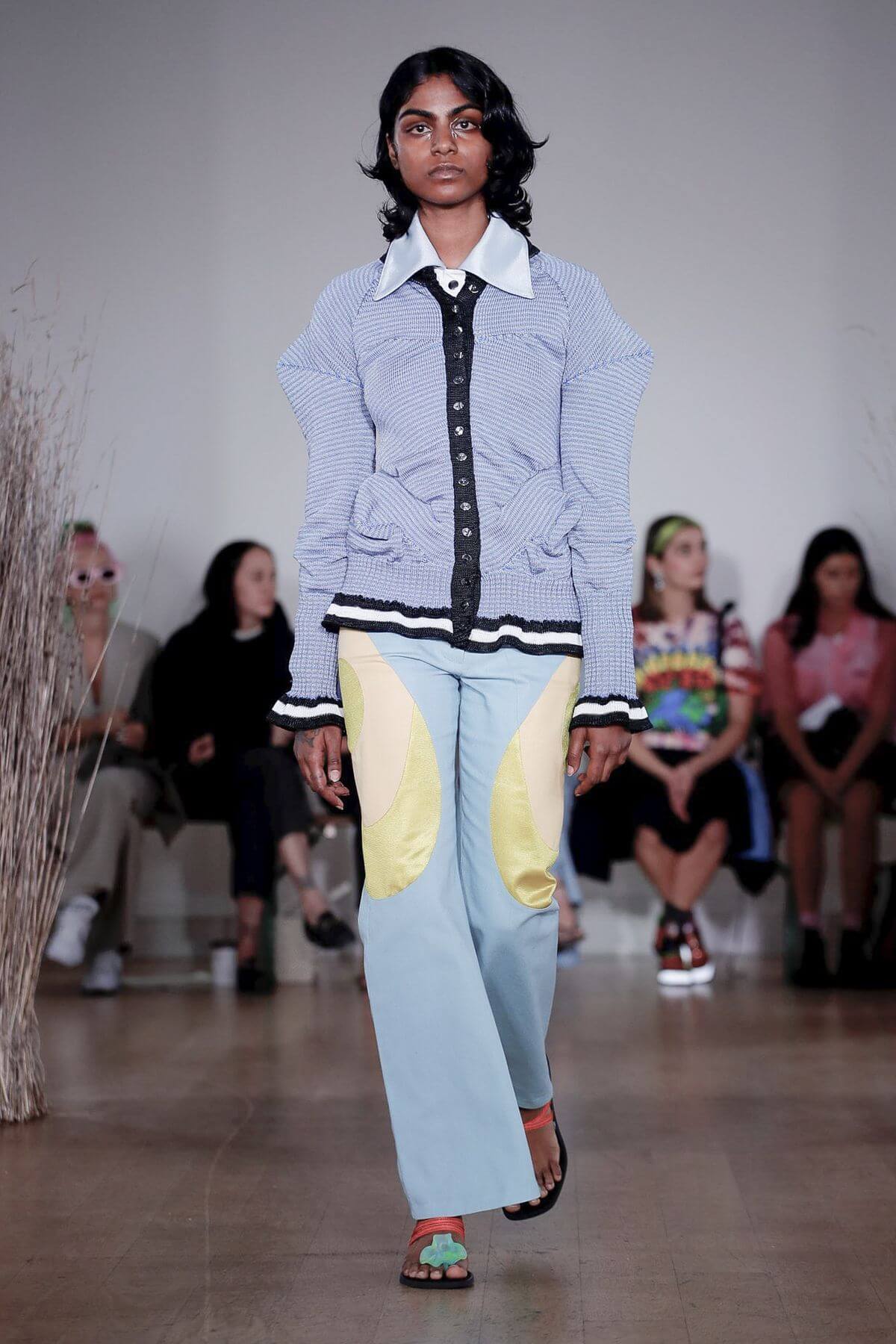 All garments are created from zero, making everything they do of an outstanding quality and personality. The fluidity of each design comes from constructing every inch of fabric around their ideas.
The key for these British sisters is bringing to the Kiko Kostadinov woman a comfortable, useful and timeless range of  possibilities to dress like the goddess they are.
The collaborative designs with ASICS are all about technicality and futurism.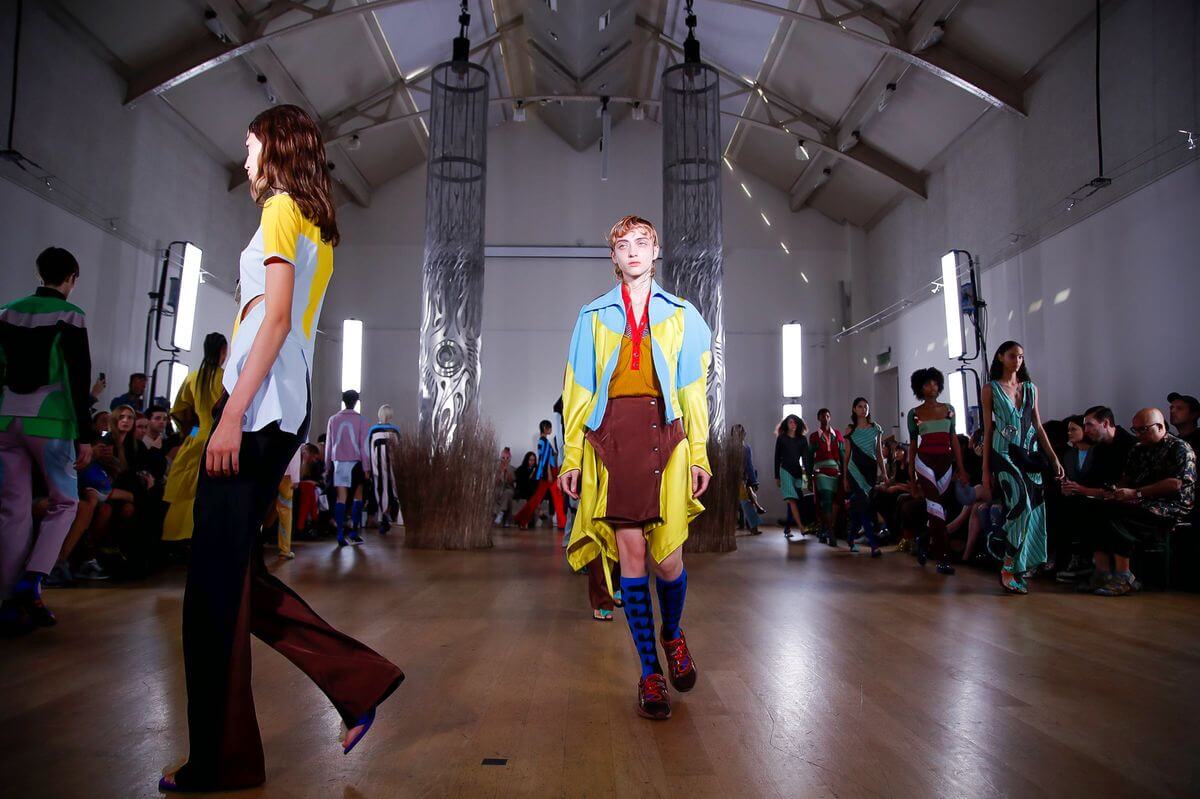 Ancient Greek vibes with futuristic aspirations.