READ IN: Español
Since joining Fendi, Kim Jones has adapted to the house's heritage in an extraordinary way. Understanding its history, values and aesthetic, she continues to surprise with every collection she presents. Yesterday she officially welcomed Fendi ready-to-wear S22 during Milan Fashion Week.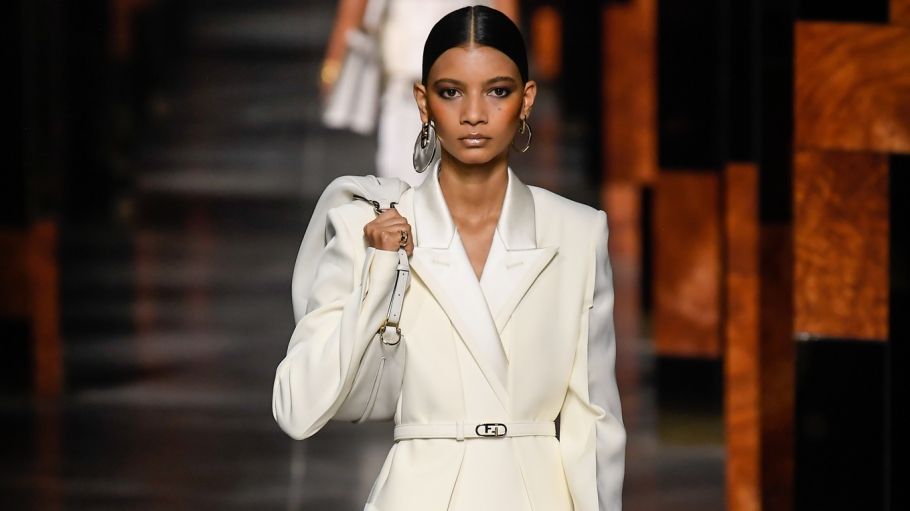 Relying on the talent of Antonio Lopez, renowned fashion illustrator and friend of Karl Lagerfeld, Kim Jones has managed to convey the hedonistic glamour that was experienced during the 70s with disco music. To do so, the designer travelled to New York in order to soak up the work of López and his right-hand man Juan Romas, as well as their influence on the acclaimed Studio54.
 "As I was studying Karl's legacy in the house, my curiosity was piqued by the work of his contemporaries, by those he was interested in," Jones confesses. "Lopez was a friend of Karl's and has always inspired me. He was an artist ahead of his time, inclusive; he was admired by everyone from Andy Warhol to Steven Meisel and David Hockney. He wanted a new generation to know his work".
On a stage adorned with smoked mirrored arches, attendees discovered the new designs that make up Fendi S22. The mostly white pieces embraced the seventies aesthetic through jackets cinched at the waist and trousers that flared out at the bottom to reveal the iconic strappy sandals. There was no shortage of multicoloured dresses, fur and feather coats and bags, lace and jacquard fabrics.
Discover Fendi's Spring 2022 RTW collection by scrolling through the gallery below:
Discover the latest fashion news on our website.