READ IN: Español
As soon as Kim Jones' debut in Dior was unraveled in June, it became clear that a big change had taken place. High quality tailoring was combined with an avant-garde and technical vision of fashion. In this movement towards a different vision of luxury, Dior's worlds of men's and women's clothing never seemed as finely tuned as they are now. Logos, thick jewellery and soft colours form a poetic story of a contemporary wardrobe in which any man can immerse himself to find something for himself.
One of the most memorable moments of the Dior Menswear SS19 fashion show was the set, created in collaboration with the American artist Brian Donnelly better known as Kaws. One of his BFF figures was recreated as a large floral table centerpiece, dressed in a classic black suit, representing the presence of Monsieur Christian Dior within the show.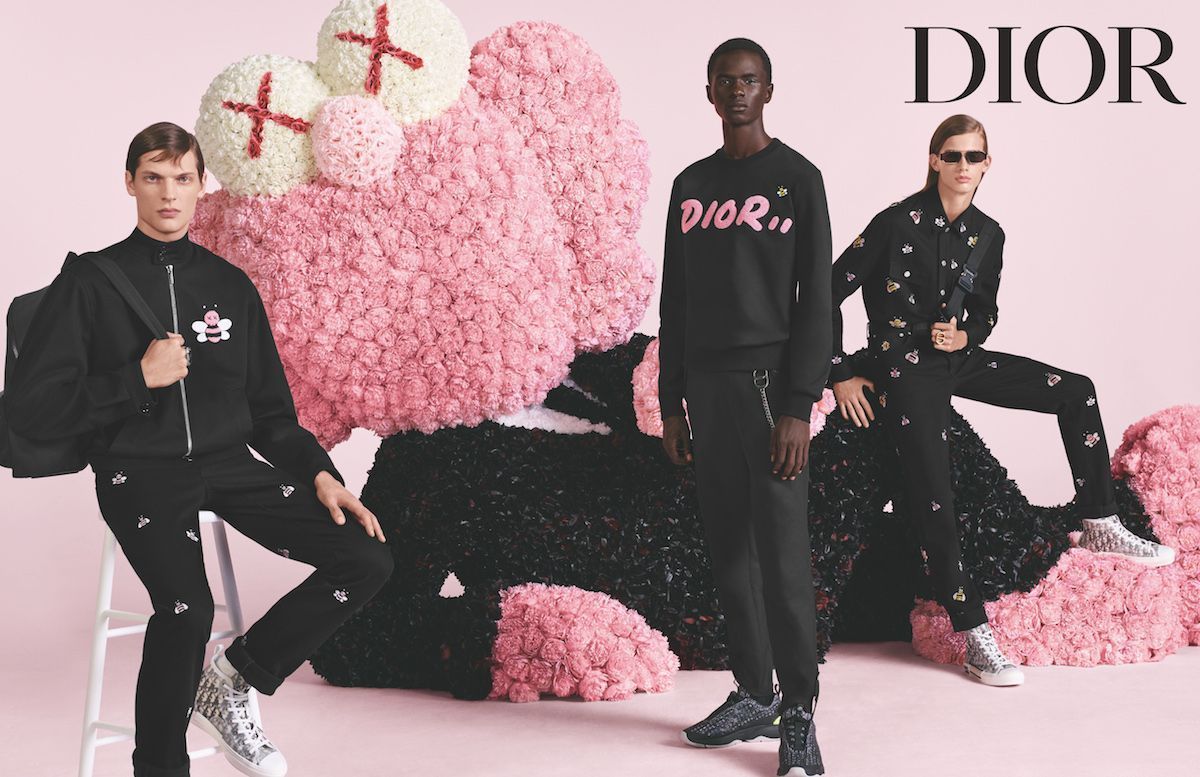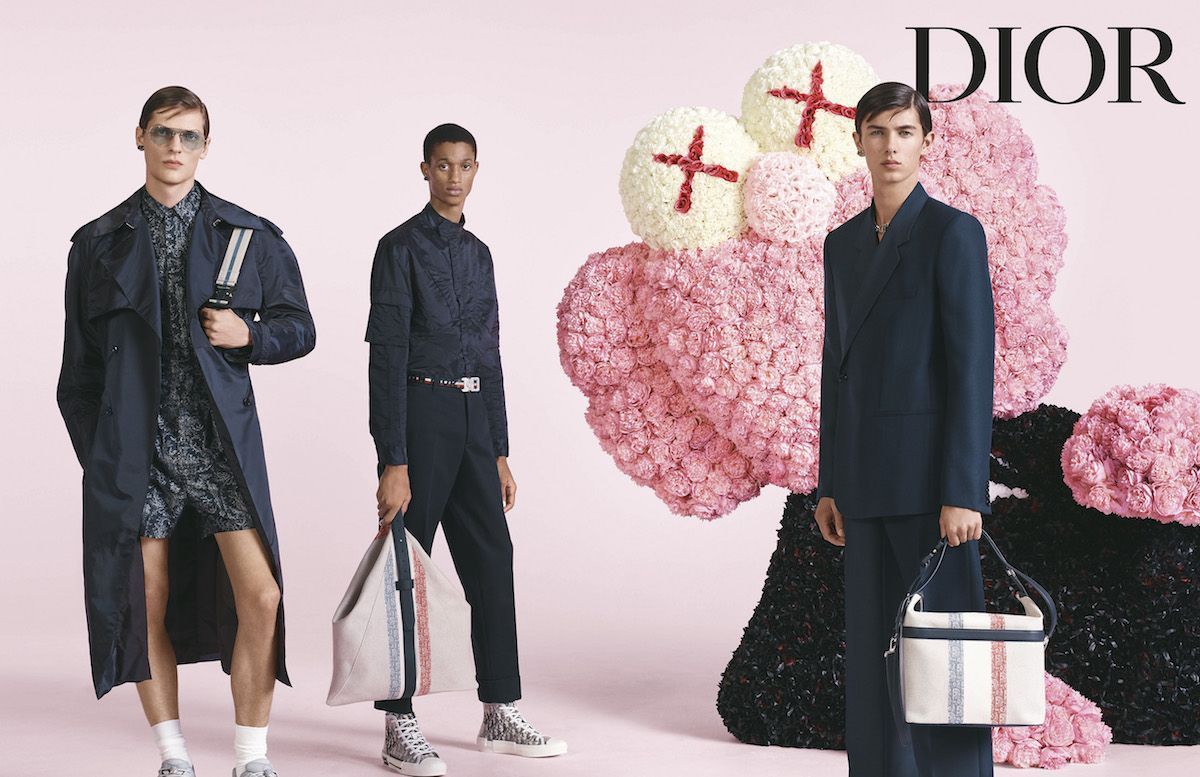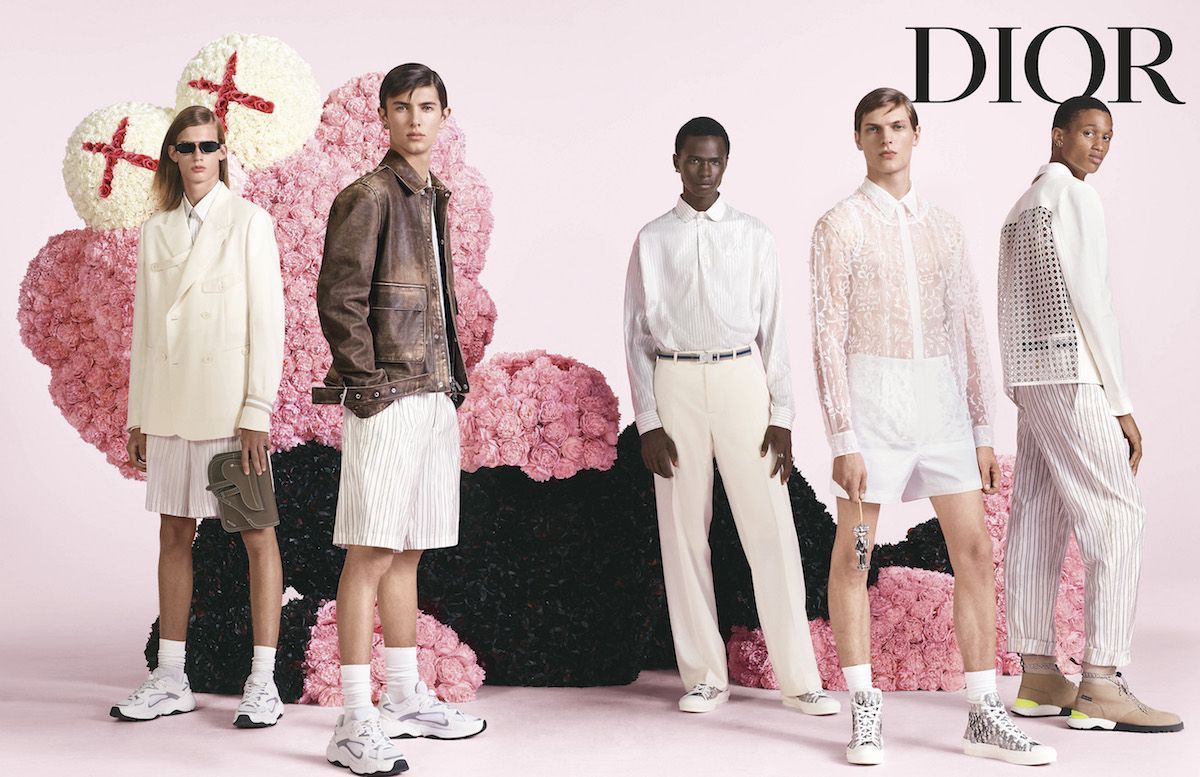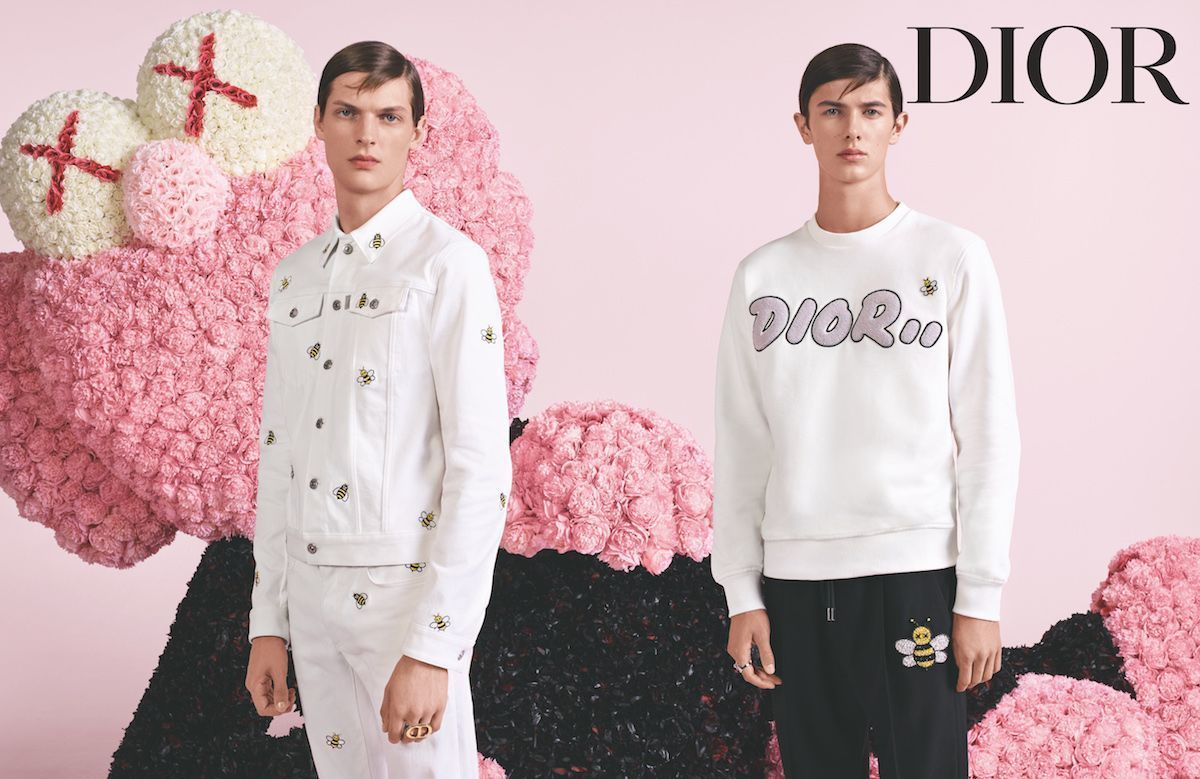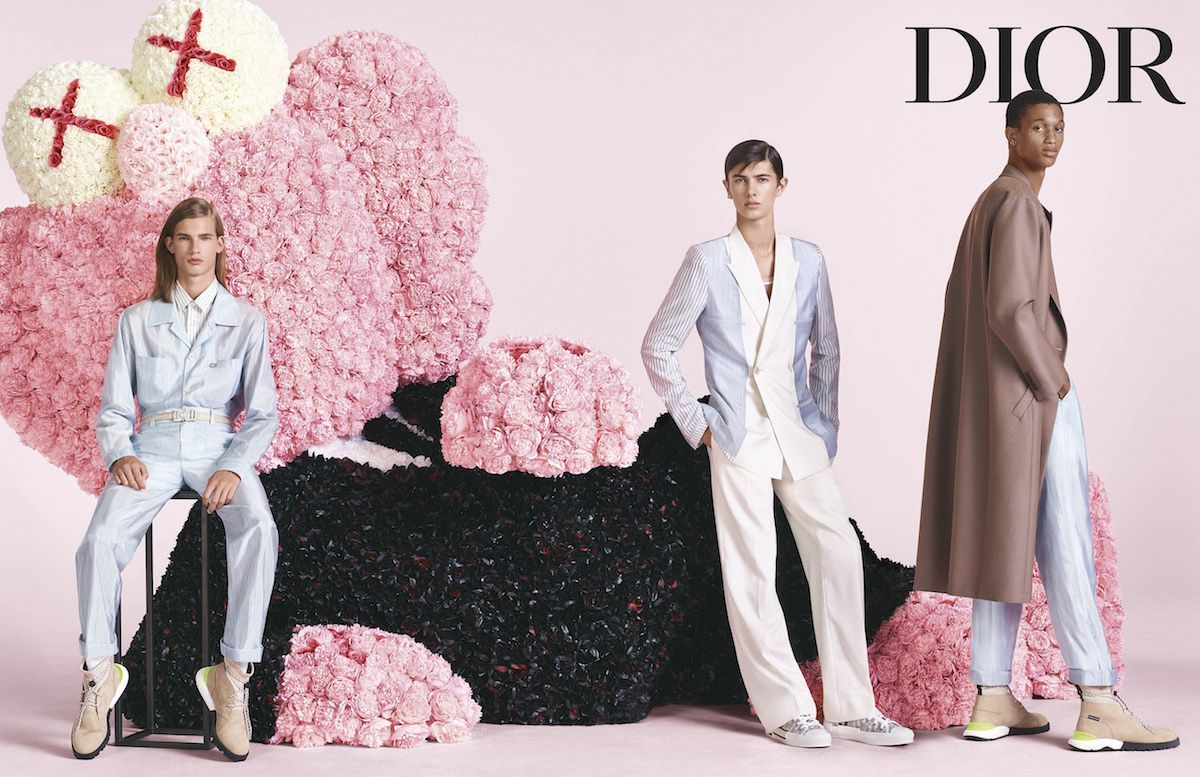 Now, the brand campaign for SS19 recreates that moment again. Kaws' interpretations of Monsieur Dior surround models dressed in pastel colors, bee-printed jeans, Dior monograms and much more. A new approach to the world of Kim Jones' Dior of which we are only seeing the beginning.