READ IN: Español
This weekend, Kim Kardashian made her debut on US TV show 'Saturday Night Live' as the host of the show. She did it through an ironic monologue in which she joked about her divorce with Kanye; the sex tape that launched her to fame; her sisters' surgeries and even Caitlyn Jenner.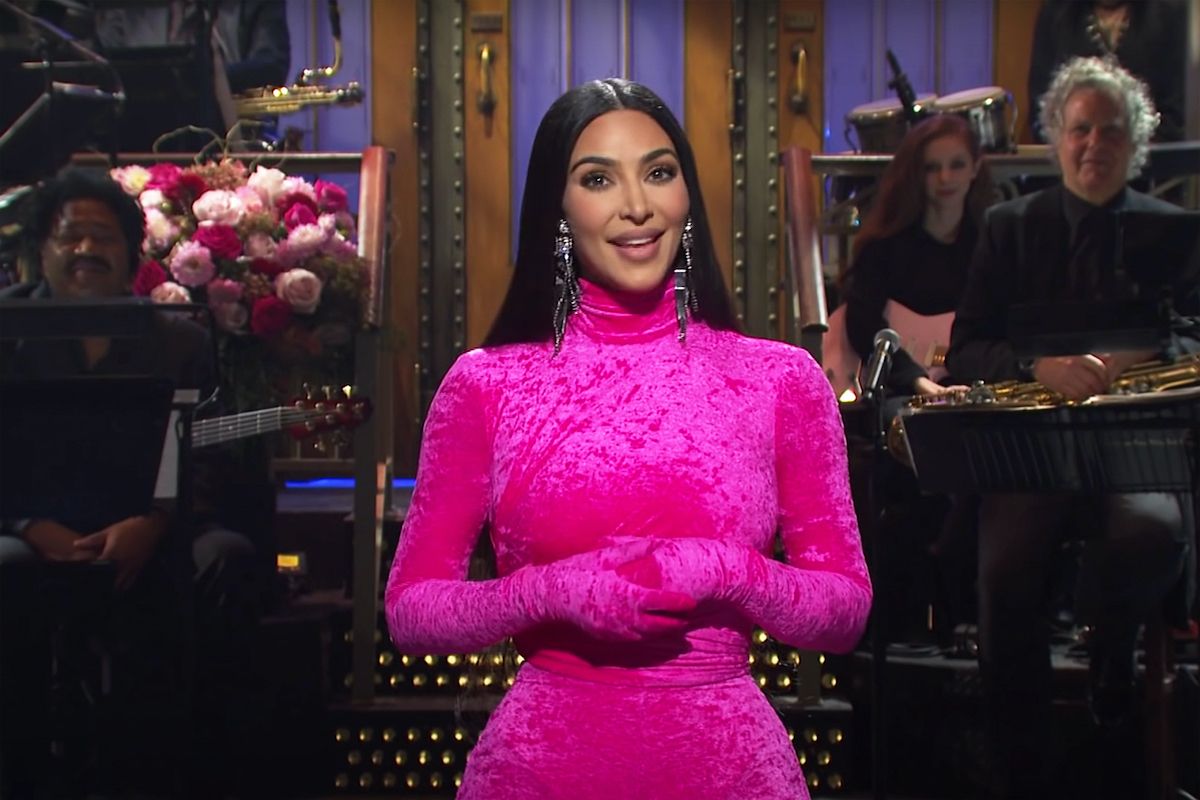 Once again, the TV star is the talk of the town. Dressed in a pink velvet Balenciaga suit, she began waxing lyrical about each and every member of her family (including herself). Taking the reins of Saturday Night Live, she began her speech as follows: "When they asked me, I said, 'You want me to host? Why? It's been a long time since I've premiered a movie. Actually, I only did it once and nobody told me that the film was coming out. My mother must have forgotten." It was at that moment that we realised that the evening was going to be
One of the most iconic moments of the monologue was the one dedicated to Kanye West, when he said: "I married the greatest rapper of all time. Not only that, he's the richest black man in America. A legitimate, talented genius who gave me four incredible children. So, when I divorced him, the reason was only one: his personality".
Not even Corey Gamble, Kris Jenner's boyfriend, was spared the ironic comments. "The only thing I'm really proud of is that no one can call me a gold digger. Honestly, I'm not even sure how to become one. So I'll ask my mum's boyfriend Corey," Kim Kardashian said.
If you don't want to miss the rest of the comments she made about her sisters, Caitlyn Jenner or even O.J. Simpson, as well as her spectacular look designed by Demna Gvasalia, we recommend you to watch the whole monologue.
Kim Kardashian West's Monologue! pic.twitter.com/t60b6ZC6cl

— Saturday Night Live – SNL (@nbcsnl) October 10, 2021