READ IN: Español
A few weeks ago Sticky published "Haribo" and "Mami Dónde Estás" together with Juicy BAE, and they laid the red carpet for the arrival of Sticky M.A.'s new work. Now comes the main course: "Konbanwa", a 10 track project with which we can already discover what new sound surprises hide one of the most interesting proposals of the Spanish scene.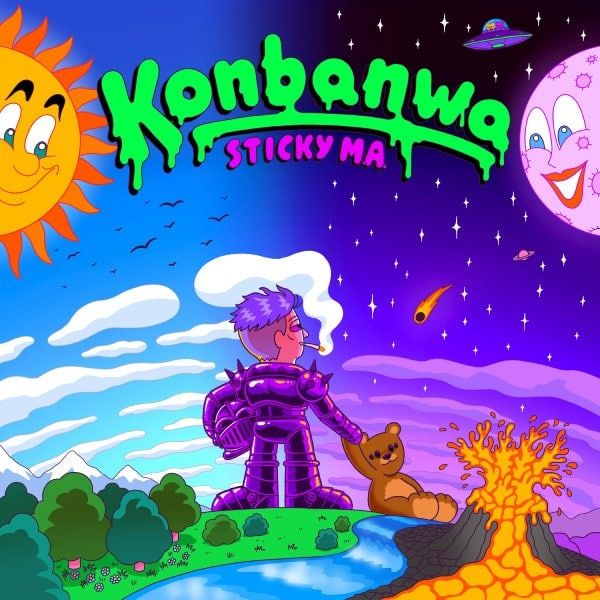 If last year "5Ta Dimensión" offered us the opportunity to listen to him under the prism of a single producer like Steve Lean, in "Konbanwa" he once again brings together a diverse gallery of luxury collaborators around his speech. Under the gaze of such disparate names as cclusi – sound director of "Haribo" and "Yamakasi", and regular collaborator of artists such as Yung Lean -, Jambo – one of our most international beatmakers -, and old acquaintances such as Royce Rolo, IAMTOMMY or Steve Lean, Sticky makes sure to open up a new sound path for his infectious melodic capacity.
A bright cocktail of electronic psychedelia, pop spirit and of course the sound codes of American rap, to complete a new collection of fables full of drugs, sex and heartbreak, in which songs like "Extendo", with Chilean Polimá Westcoast, "Bajo La Lluvia", with Leïti Sene, or bangers like "Tus Ojos", with a Jambo production. But above all, it's the chemistry that emerge from his partnership with C. Tangana in the catchy "Ya No", which will become one of the big highlights.