READ IN: Español
La Manso was born in Barcelona in April 2019, when Adriana Manso began to draw inspiration from her grandmother who has always been her role model.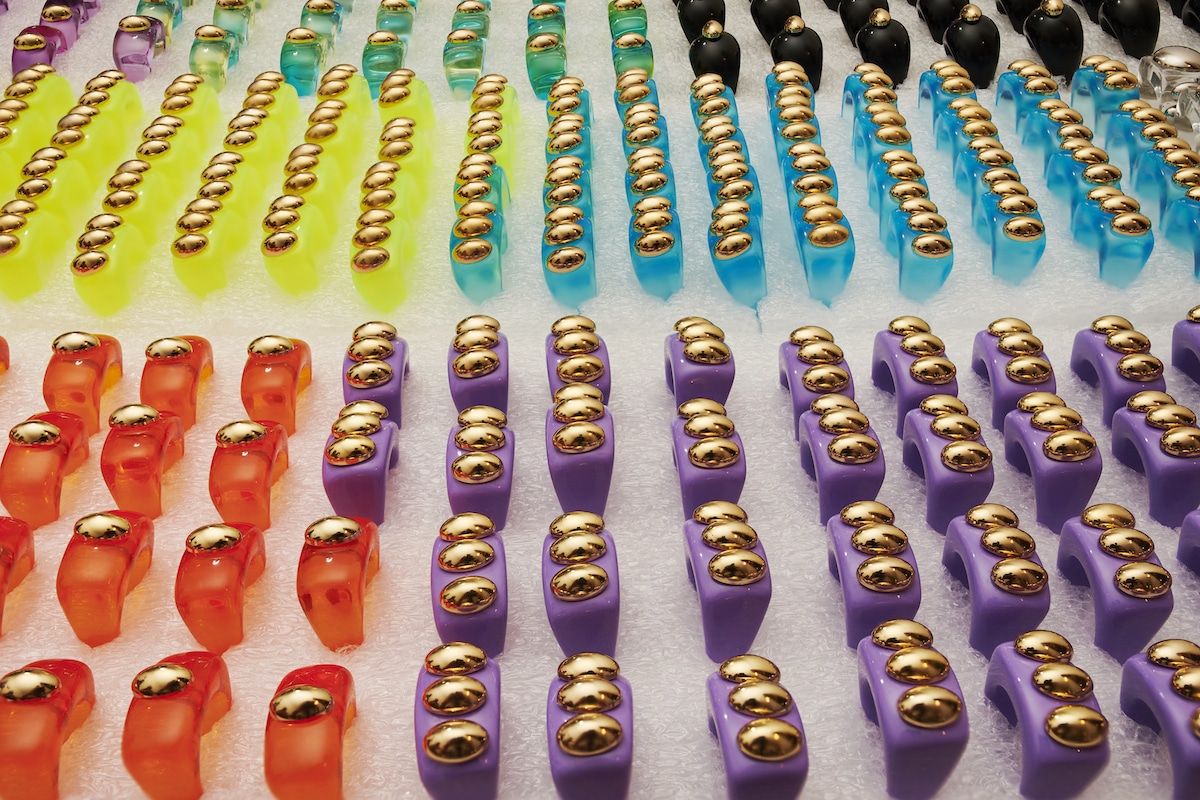 La Manso's rings are made of plastic, they exude joy and fun through their colours and at the same time they make a nod to the designs we used to wear in the 90s. The geometric shapes of these accessories remind us of our childhood, of the toys we spent hours and hours with as children.
With a trajectory of just over three years, the brand's designs and jewellery have reached international it girls such as Miley Cyrus, Dua Lipa, Bella Hadid and Rosalía.
Now, the universe created by Adriana has expanded to include other products such as necklaces, earrings, hair clips, belts and T-shirts… among others.
After New York and Paris, where they surprised with their first pop-up inspired by their grandmother's kiosk and, later, in the Ironic Museum and a giant sculpture of their iconic ring, La Manso chooses Madrid for their new exhibition. A place where you can dissect his head to enter the universe of his mind. A path of discovery full of surprises, both inside and throughout the city.
Where?
Calle Maldonado, 37
When?
From Tuesday 24 to Thursday 26 May