READ IN: Español
Lacoste continues to roll out UNDW3 (pronounced underwear), its experiential and collaborative universe on Web 3, by becoming the first global brand to create a collection of avatars available to its community.
Last June, Lacoste launched UNDW3, pushing the boundaries of how the user engages with the brand and allowing members of the Lacoste community to interact in new, collaborative and creative ways with the Crocodile.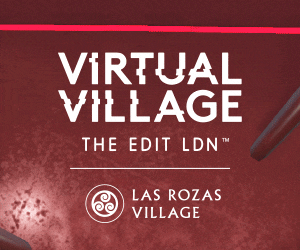 This was accompanied by the launch of its own Discord server and the first NFT collection entitled 'UNDW3 Genesis Pass', which sold out within hours.
In keeping with its experiential promise, the brand is making available a new NFT consisting of a unique profile picture (PFP) for each member, whose features and details were revealed to its holders on 12 October.
Lacoste thus becomes the first brand to launch its avatar collection after a collaborative creative process with its community. The community was directly involved in the artistic and graphic definition, as well as in the details to determine the attributes of the PFP.
The avatars contain several benefits for members such as meetings with the brand's sports ambassadors, privileged access to private sales and preferential offers on products. In addition, 100 PFP's will enable holders to receive a Lacoste UNDW3 polo shirt.