READ IN: Español
This winter, Lacoste travels to New York City and teams up with Angelo Baque's Awake NY brand. This capsule collection reinterprets the iconic pieces of the French brand through twelve unisex pieces conceived for the streets of Paris and the five boroughs of New York.
Composed mainly of deep greens, blues, reds and creams, the collection is classic and inspired by the French sporting codes of Lacoste's heritage; reinterpreted by Awake NY for the bustling streets of Manhattan and its surrounding neighbourhoods. Classic T-shirts are proposed in Lacoste's signature cotton pique; while the loose fit of crewneck sweatshirts and fleece-lined trousers are a nod to the signature tracksuits of the 90s.
Baque delves into the Lacoste archives to design the collection, choosing pieces from the brand's history that he updates for his collaboration with Awake NY. "Partnering with Lacoste gives us the opportunity to do something unexpected," says Baque. "Their preppy aesthetic is very different from ours. Having the ability to access the archives and immerse myself in Lacoste's heritage inspired us to create something that is versatile and functional. All the pieces in the collection match each other."
The washed-out striped polo has a vintage feel with contrasting details, while the plaid cardigan, Campers baseball cap and embroidered jersey feature both brands' jacquard logos. Symbolising the union of Lacoste and Awake NY, the oversized logos mix the iconic crocodile silhouette with a letter "A" in varsity-style typography on selected pieces only.
"Lacoste collaborations are an opportunity to bring together seemingly opposing creative worlds. It's about co-creating, pushing boundaries, reinventing Lacoste ad infinitum. This is the very essence of cultural dialogue; from two different languages, we create a third," says Louise Trotter, Artistic Director of Lacoste.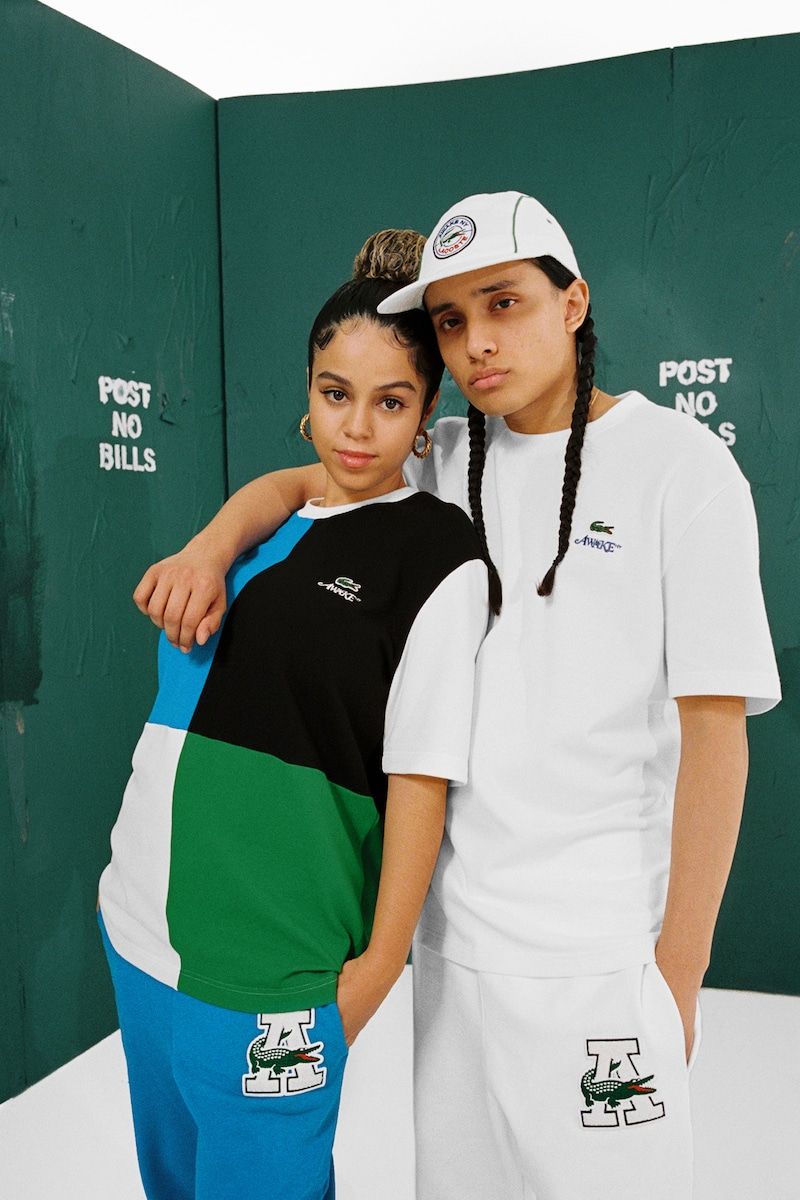 Lacoste x AWAKE NY launches next Wednesday 26 January 2022 via lacoste.com and on awakenyclothing.com.