READ IN: Español
Lacoste closes Paris Fashion Week – along with the Louis Vuitton fashion show – with its FW 2019 collection, the first designed by Louise Trotter, the brand's new Creative Director.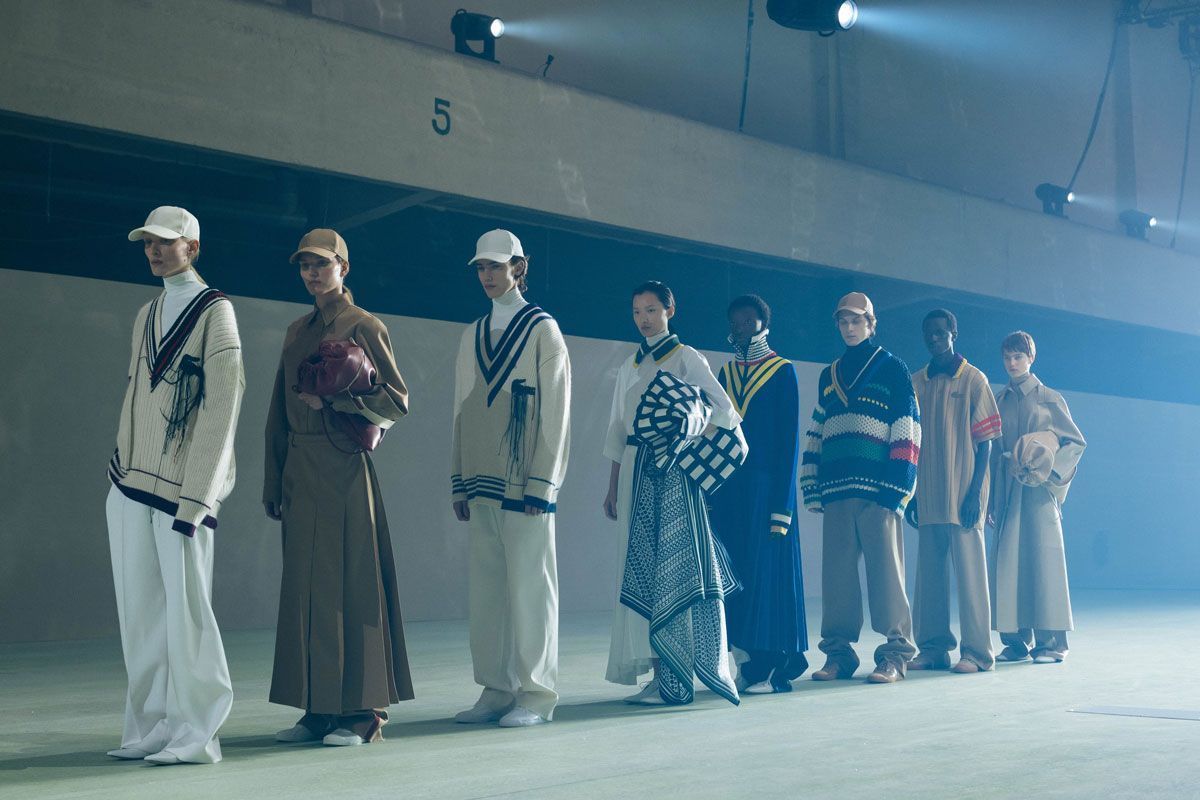 With the impetus of the new as perpetual motivation, Louise Trotter presents her debut collection for Lacoste at the Tennis Club de Paris – acknowledging the life and times of René Lacoste and his dedication to excellence above all things.
As both champion and inventor, René carved out a prodigious legacy far beyond the court. His pioneering spirit and innate personal style form the building blocks of this wardrobe: garments engineered for performance and imbued with desire.
Shaded in city neutrals and tennis whites through warm citrus yellow and Lacoste Vert 132 green, a systematic and emotional crescendo of colour frames the season's fusion of formal codes with modern technical garments. Defining the proposition of tactile materiality, the soft and smooth hand feel of flannel, matte nylon, loopback bouclé and classic cotton piqué creates a sense of elevated comfort throughout.
Forever a house signature, the polo shirt underpins the silhouette as a template for experimentation; deconstructed with stripe knit collars, layered as a mock-neck twinset, or blown up in graphic jersey shapes. Oversized Cubist handknits continue this theme, re- interpreting the traditional tennis sweater as a textural collage. The tennis shoe is too remixed, dipped in vulcanized rubber or a Velcro scuba hightop.
Lacoste FW19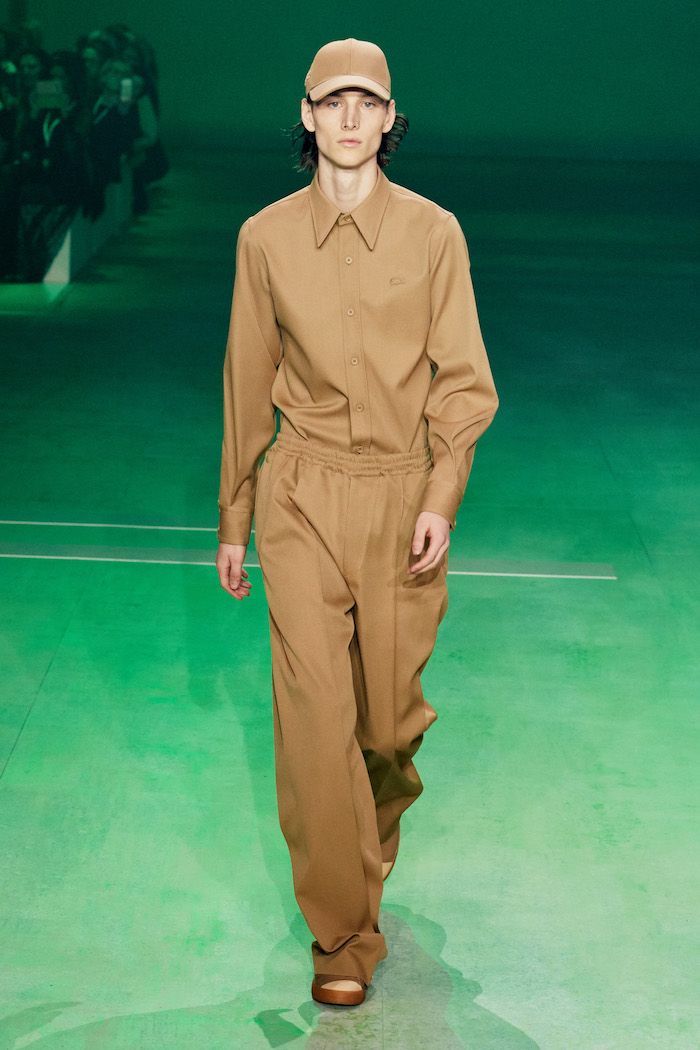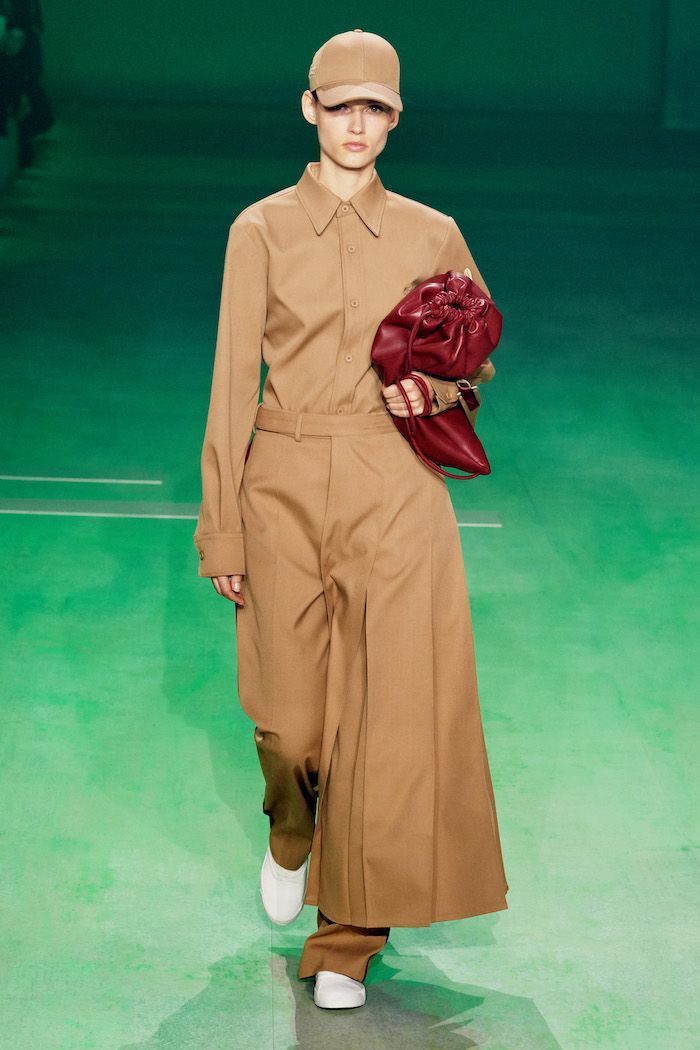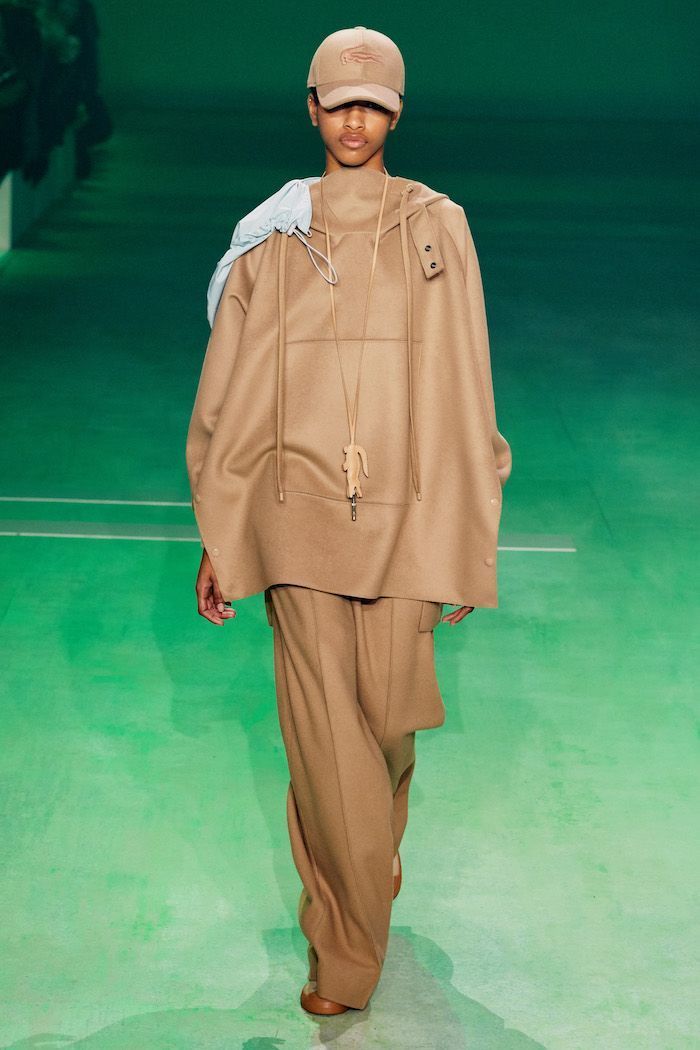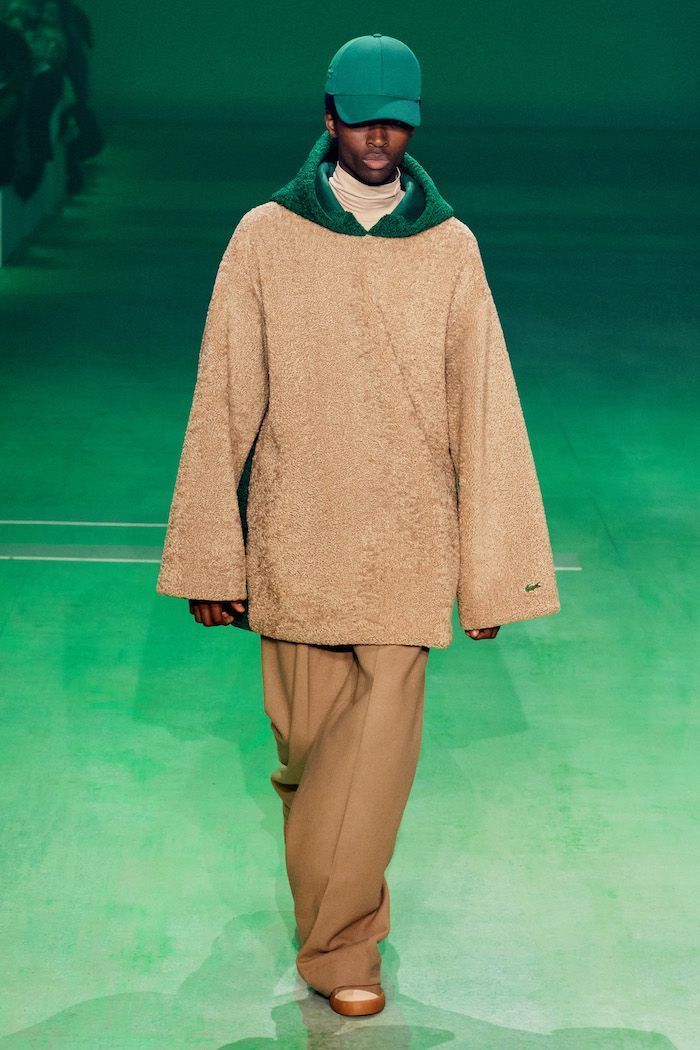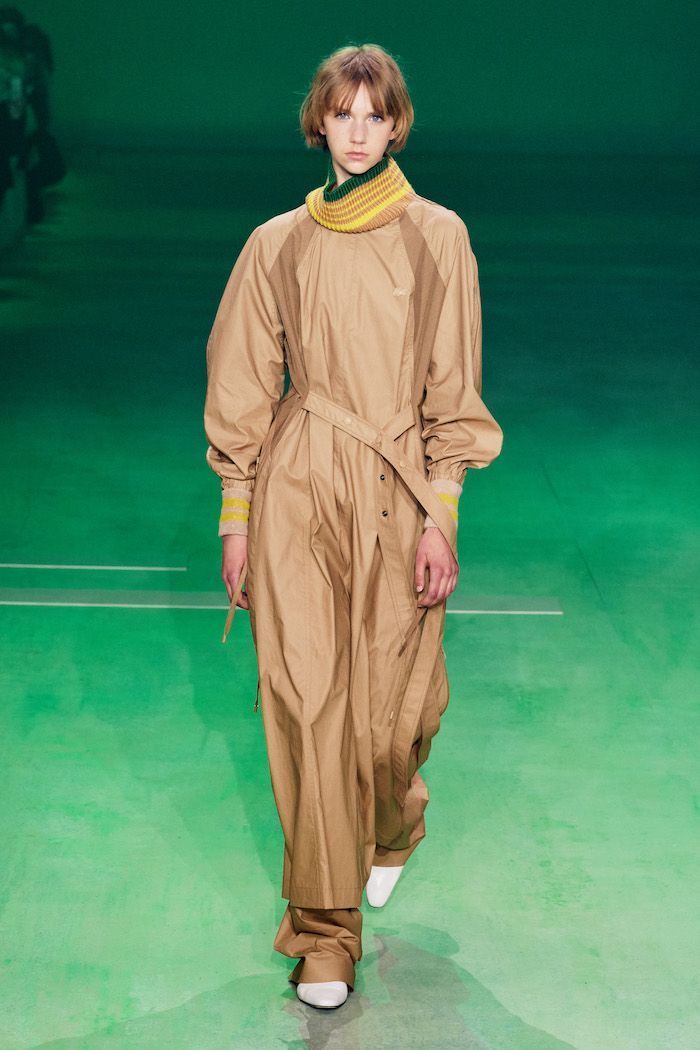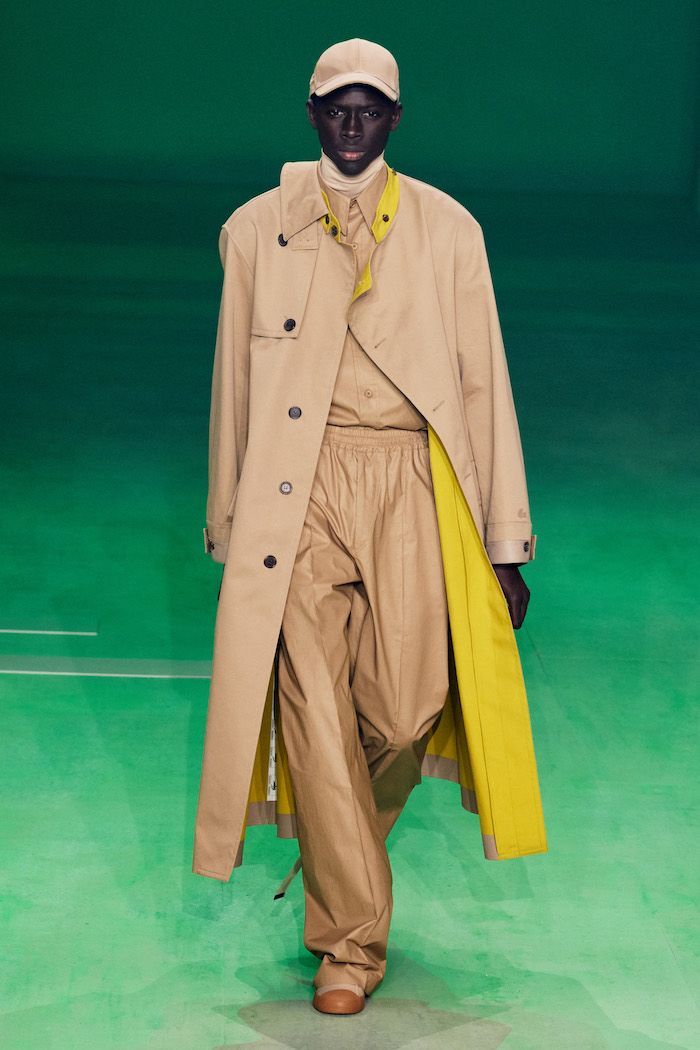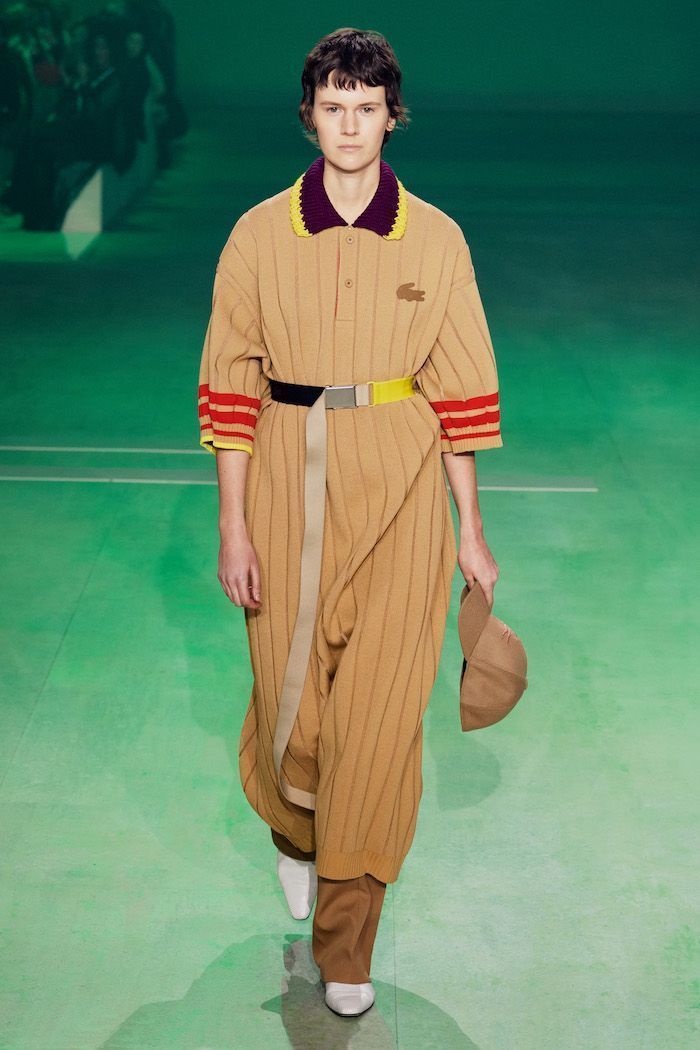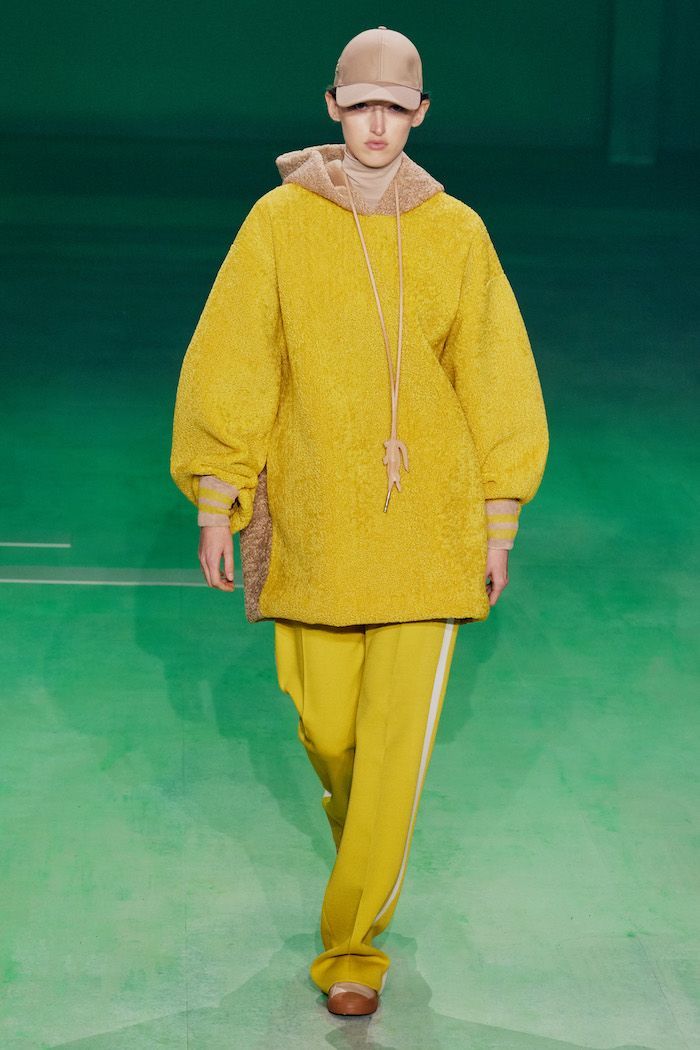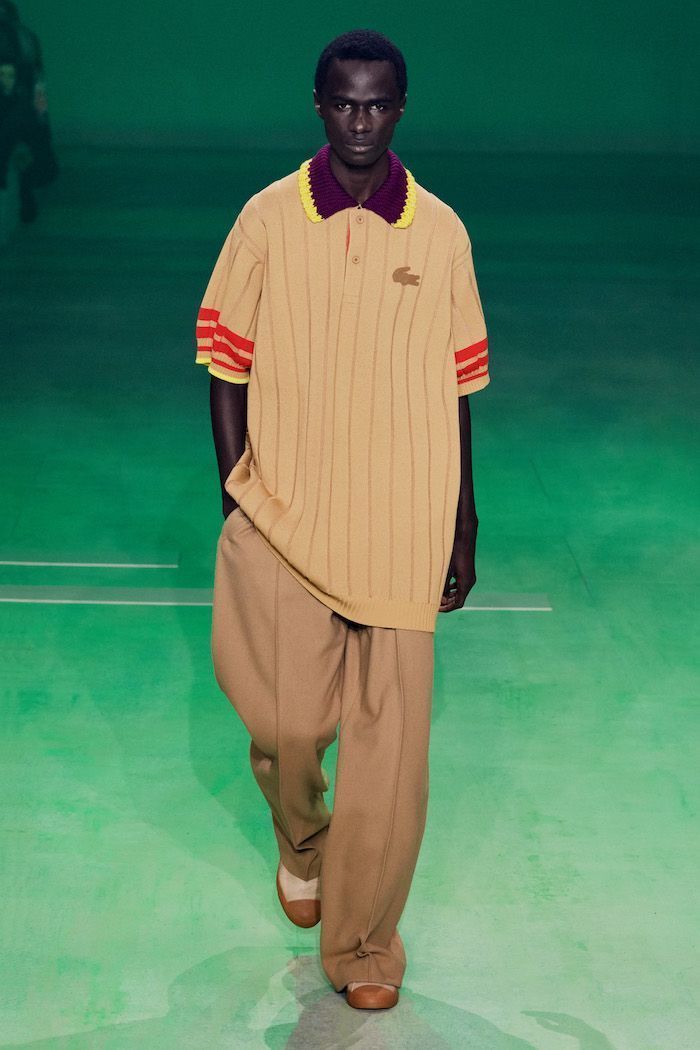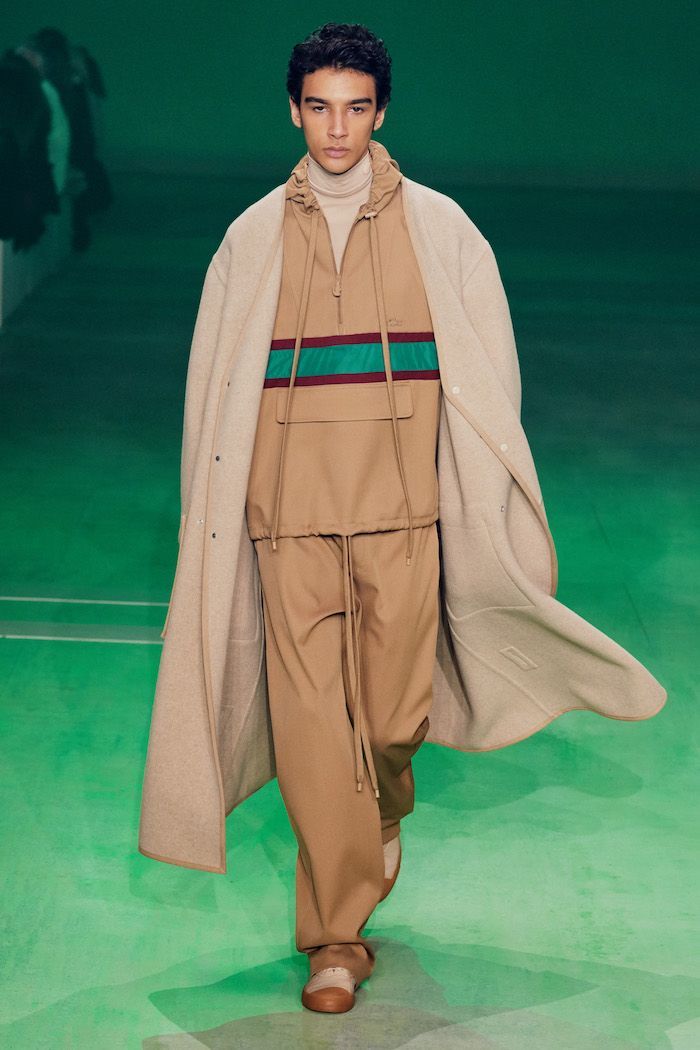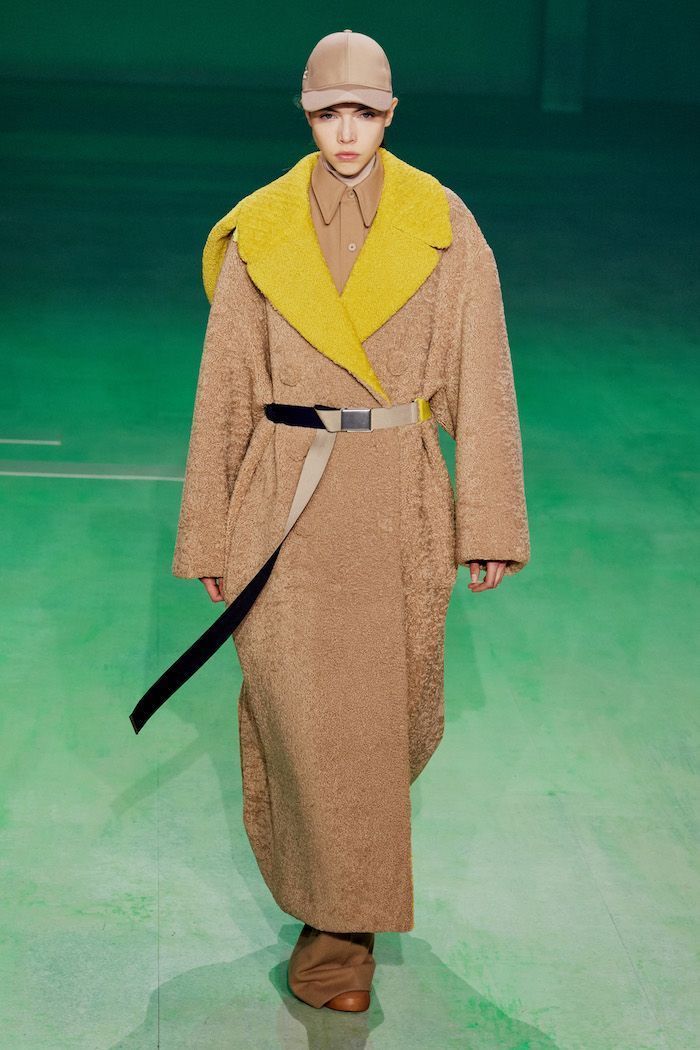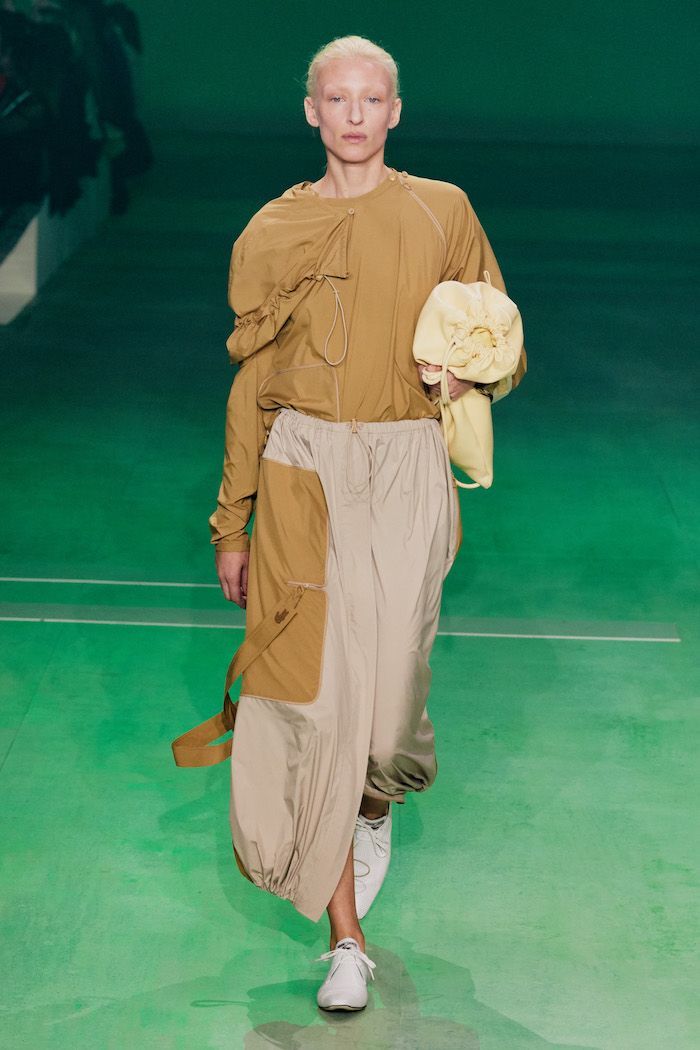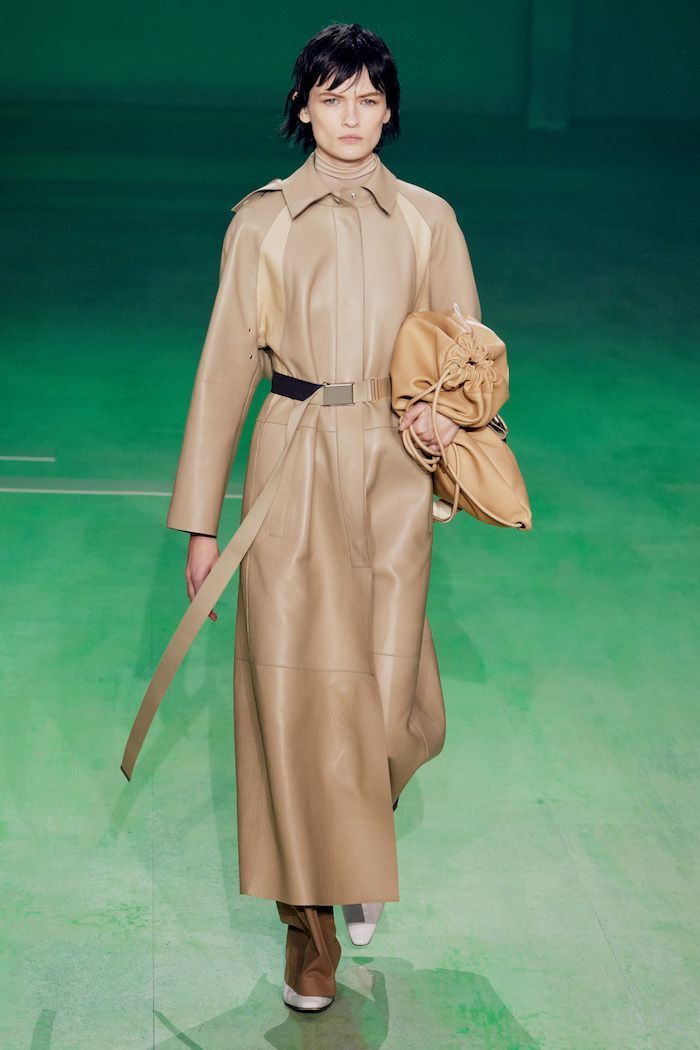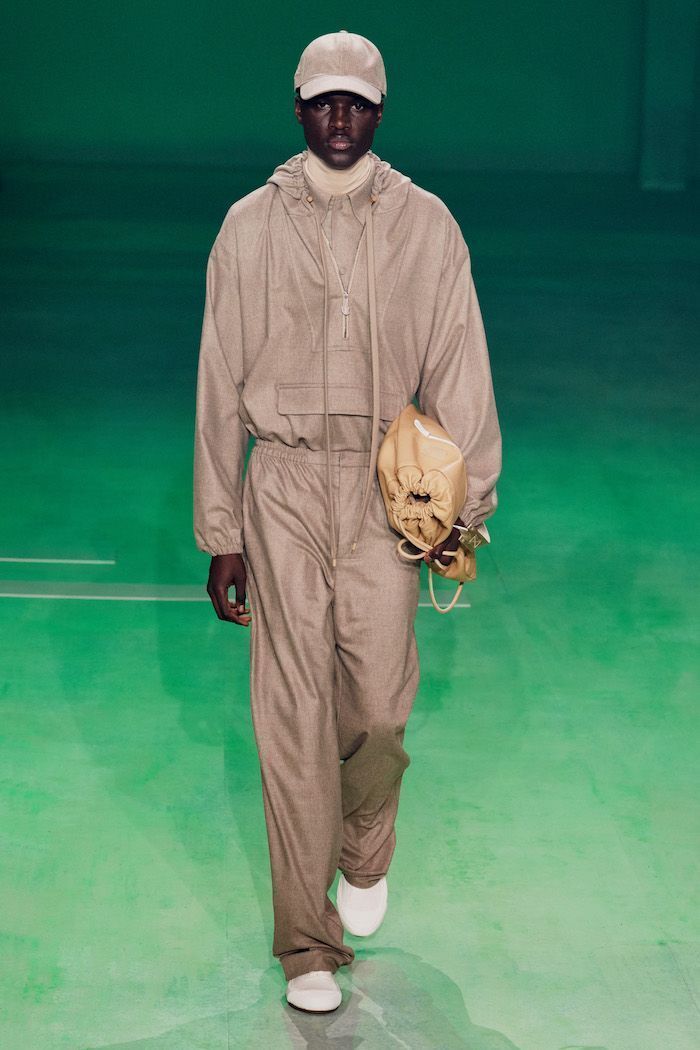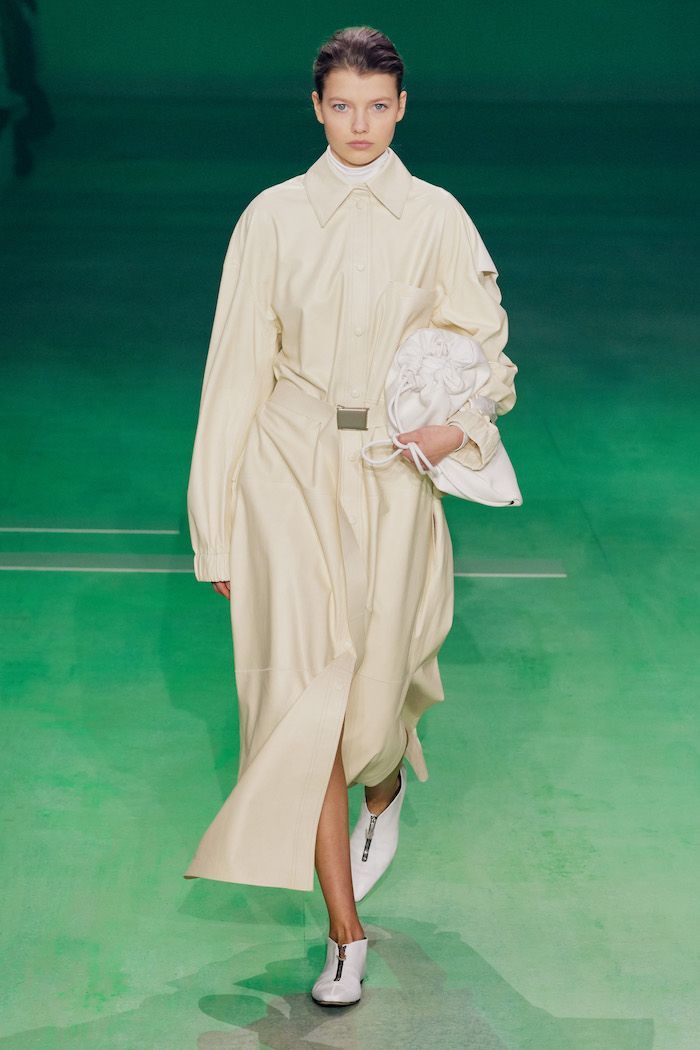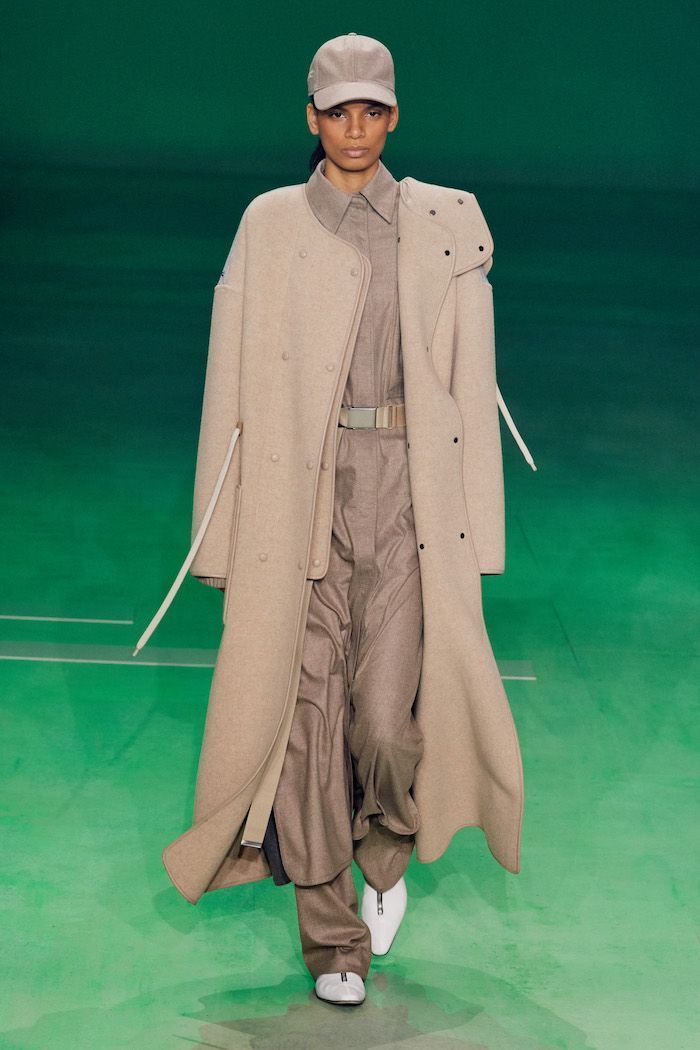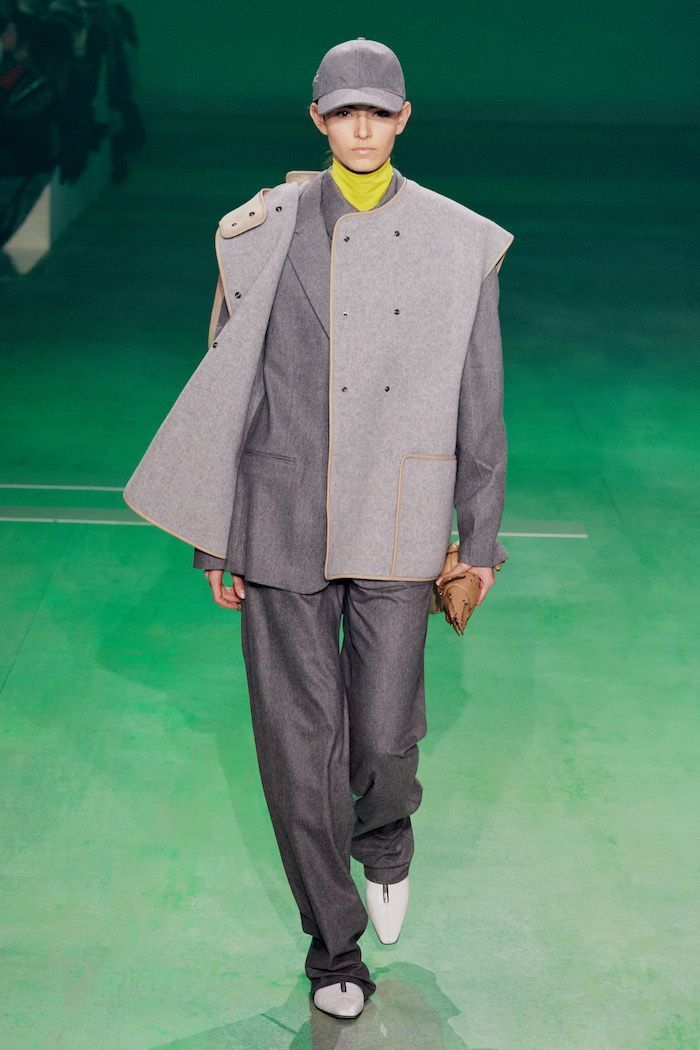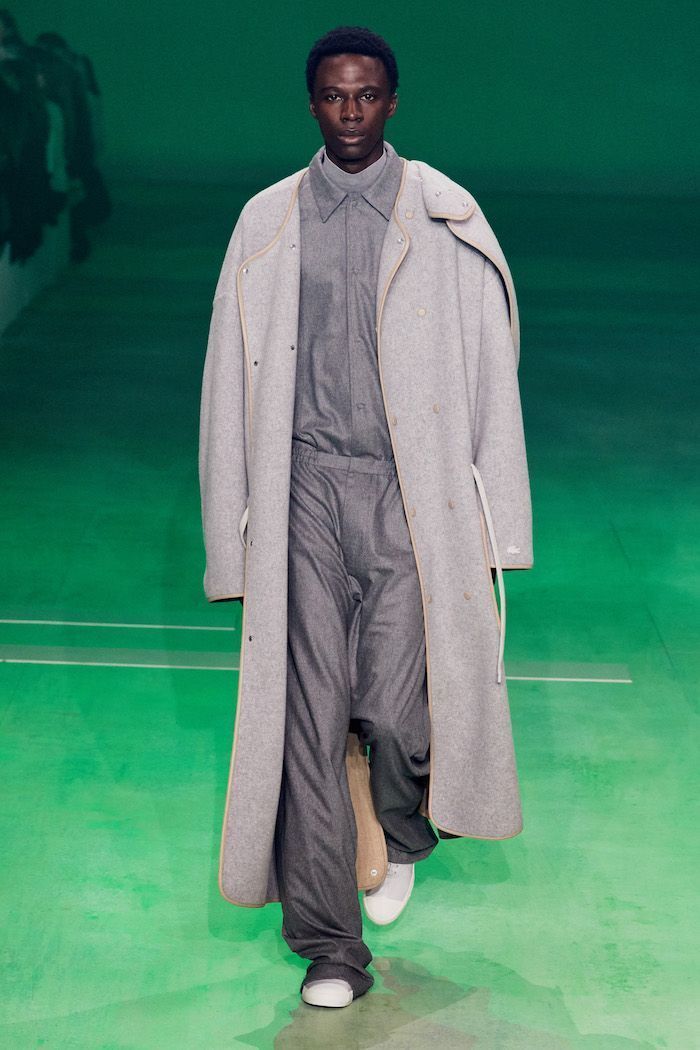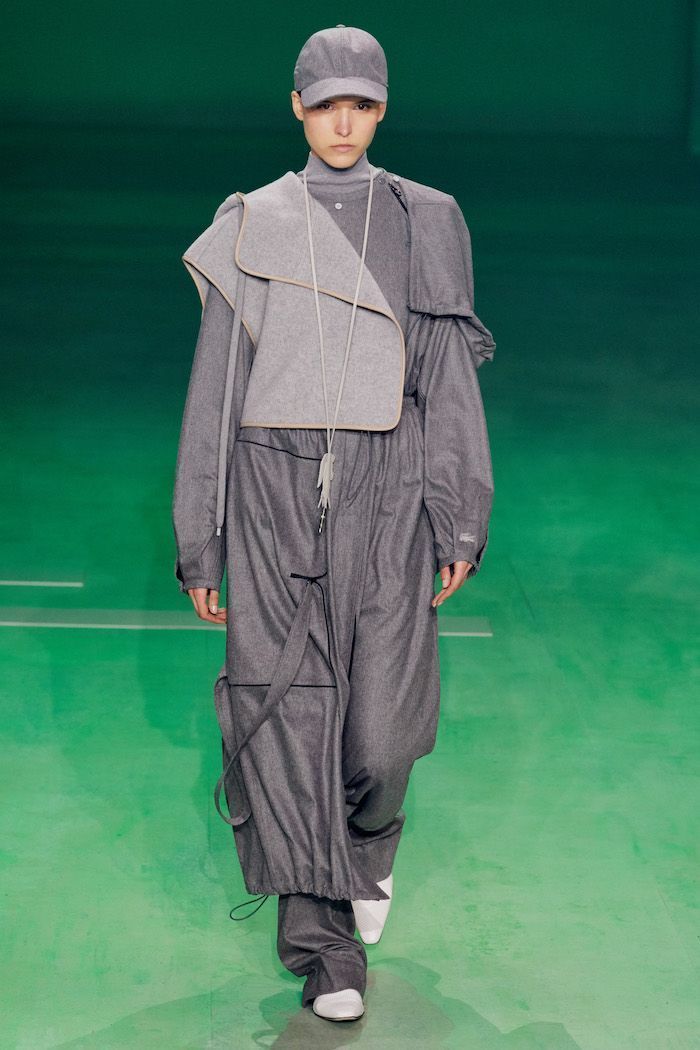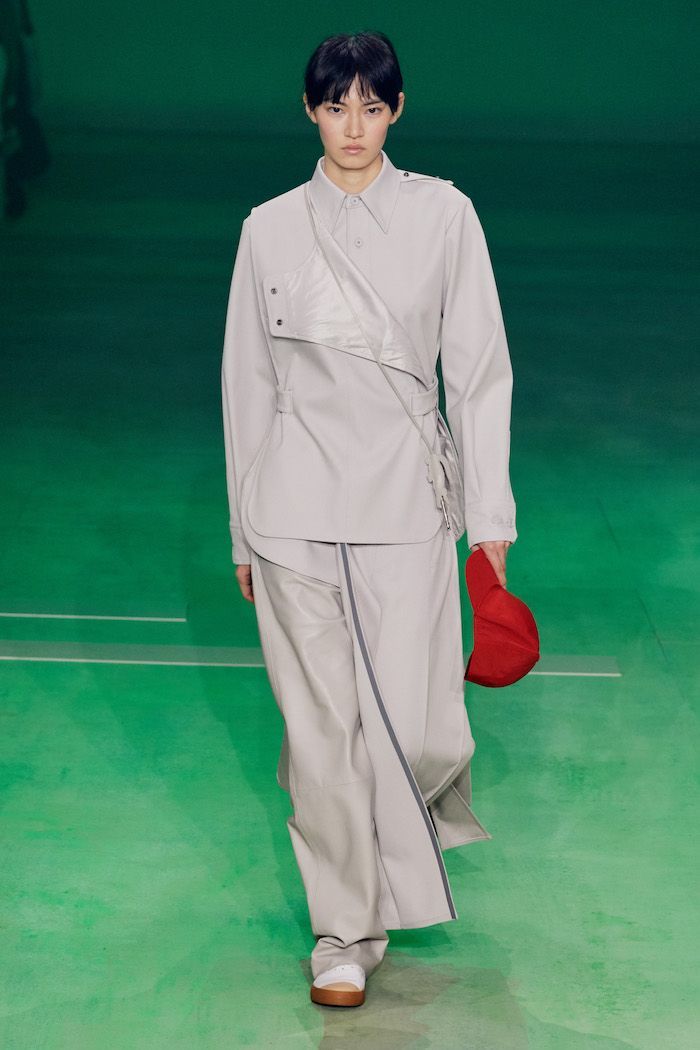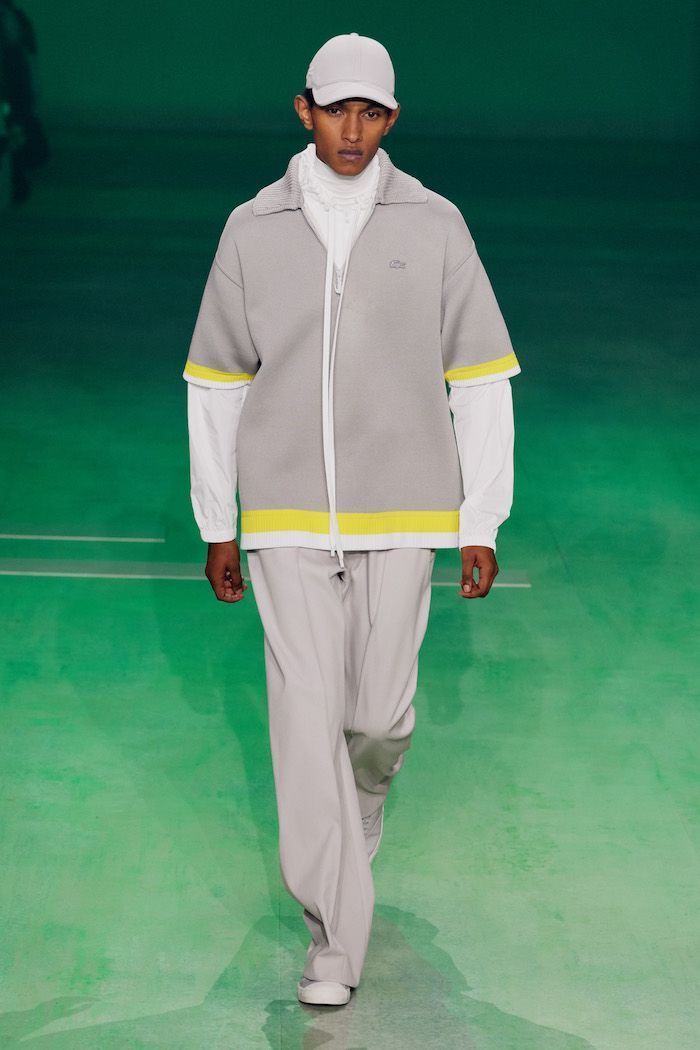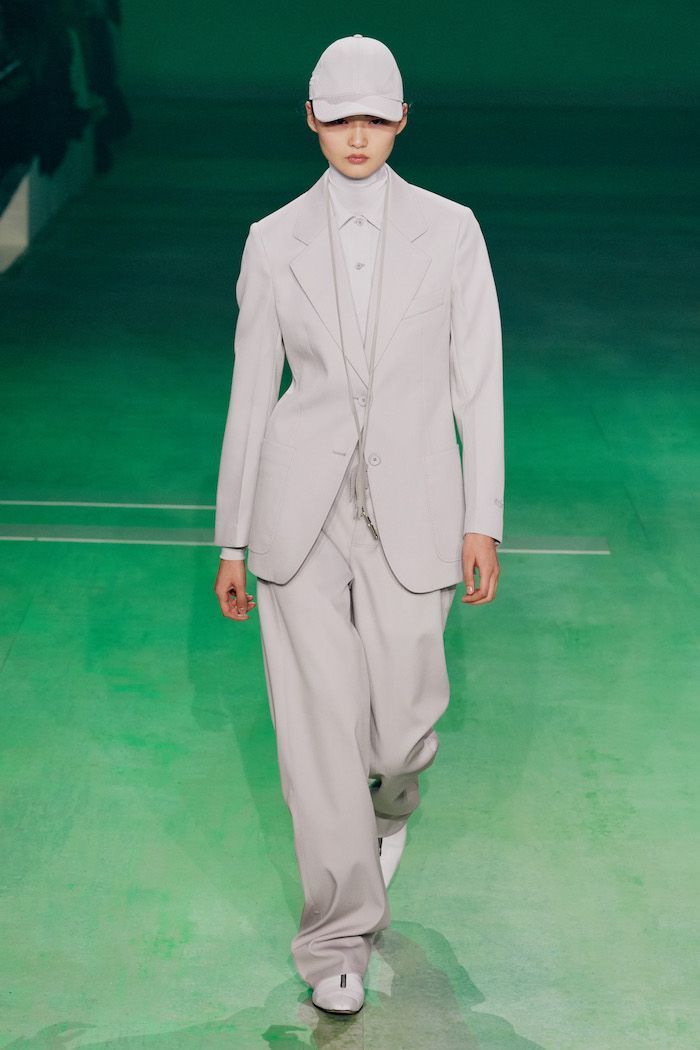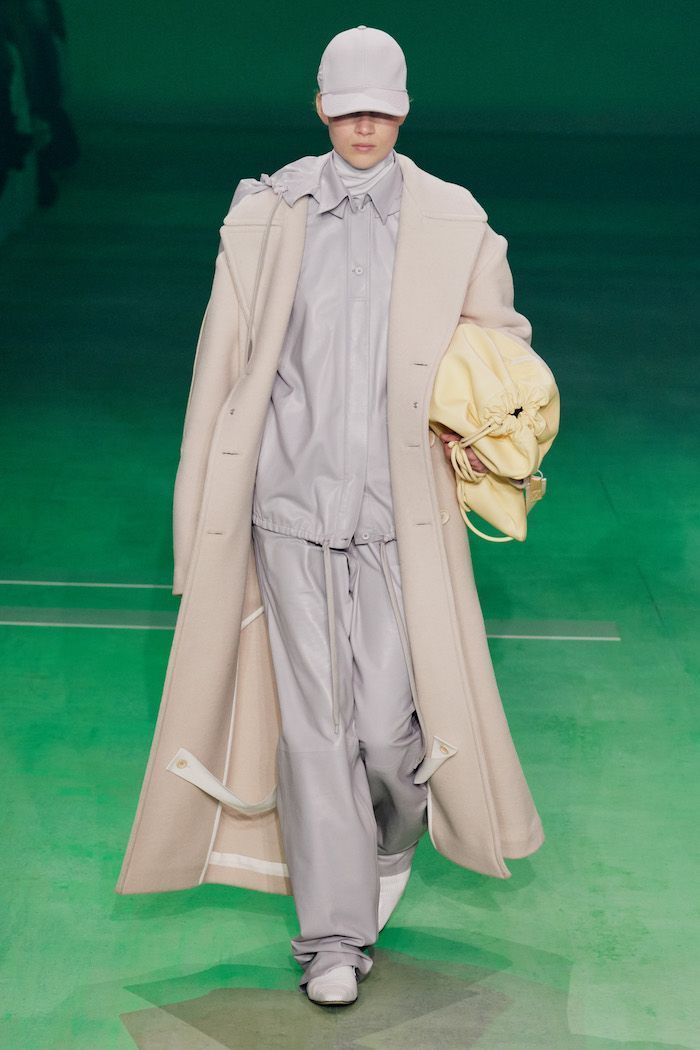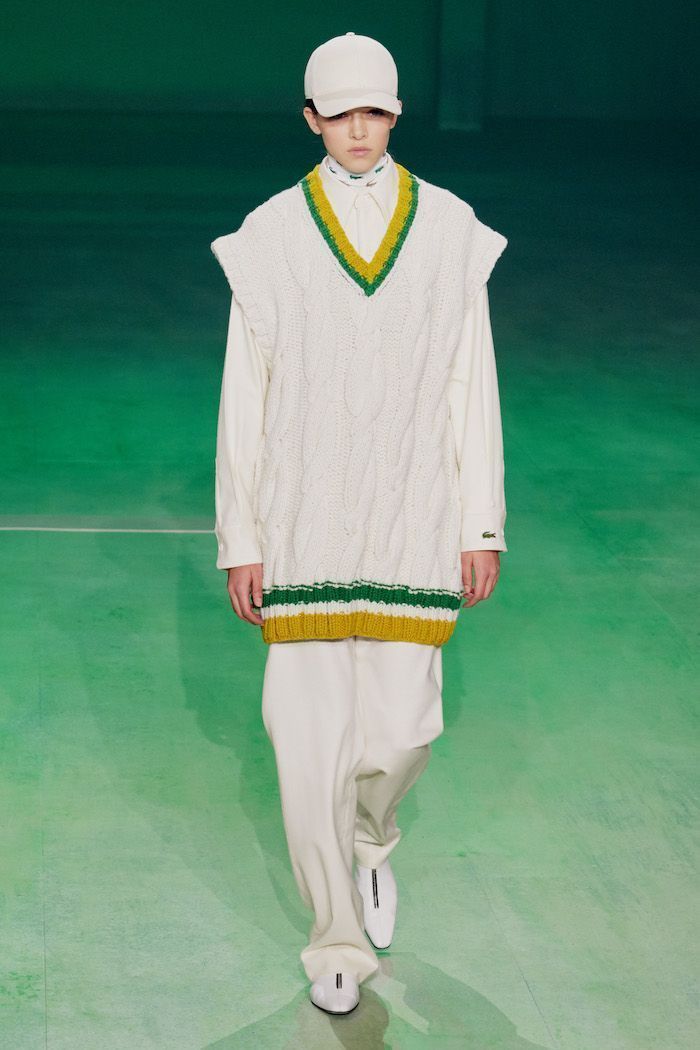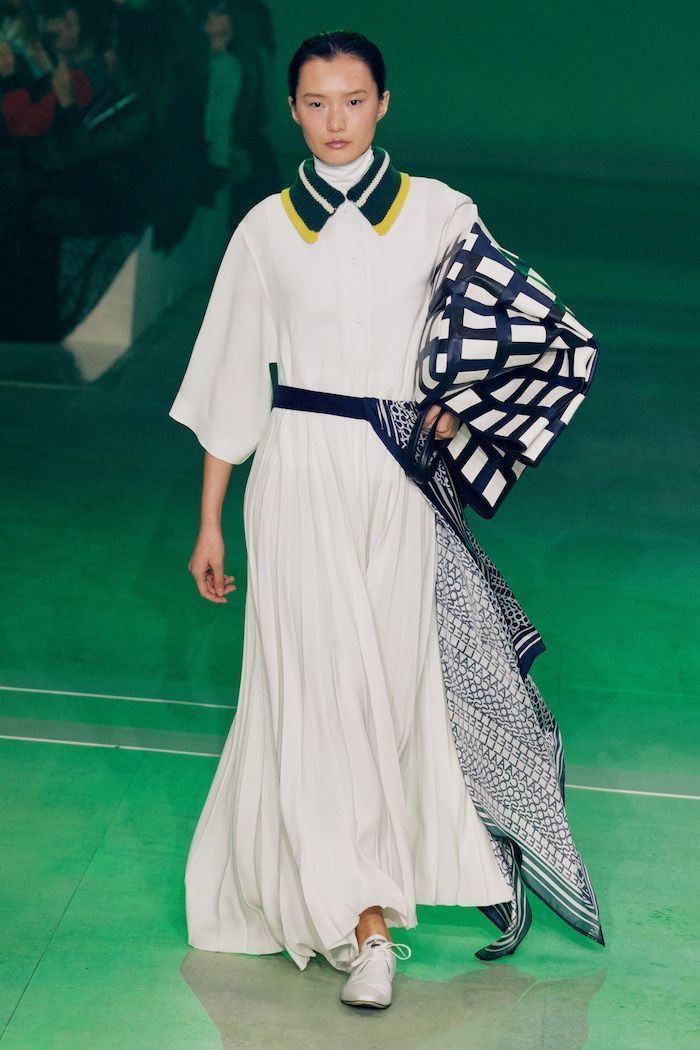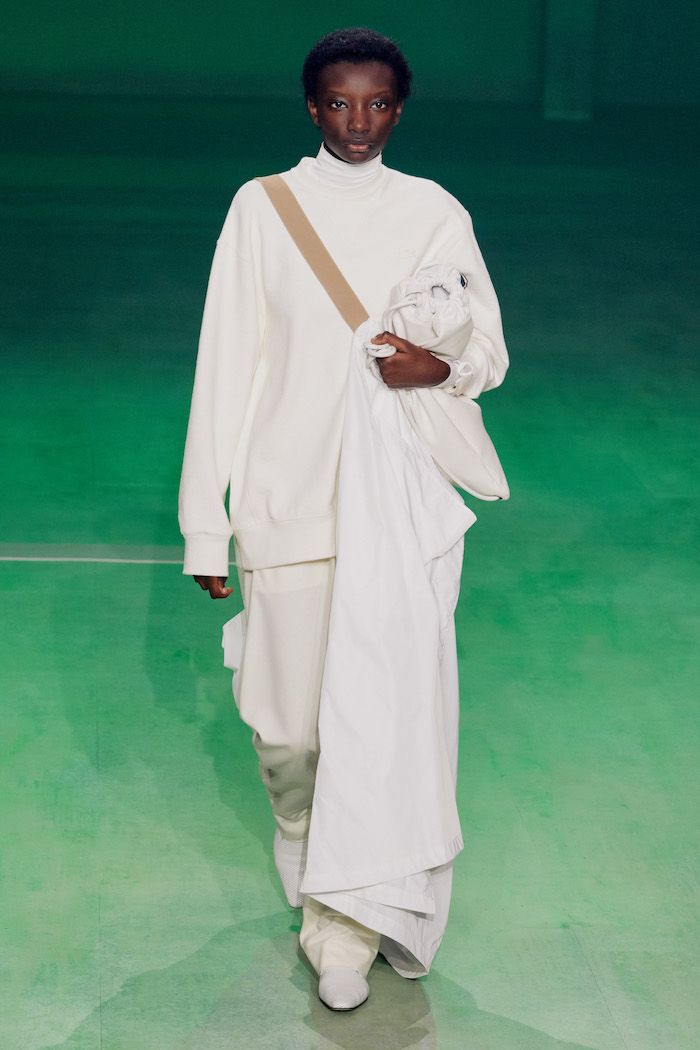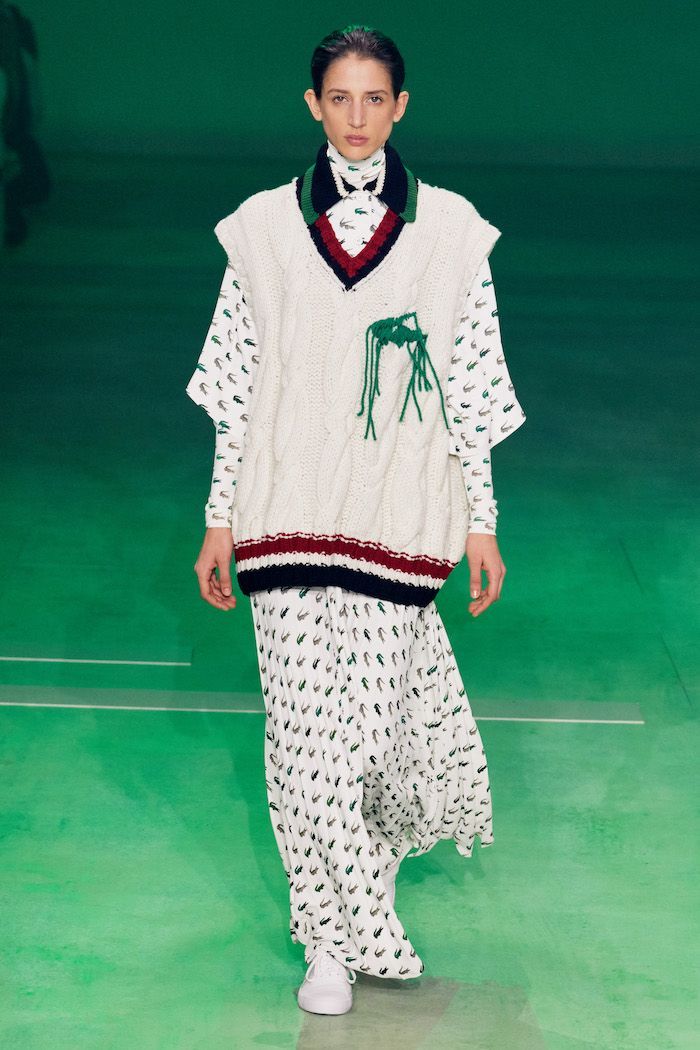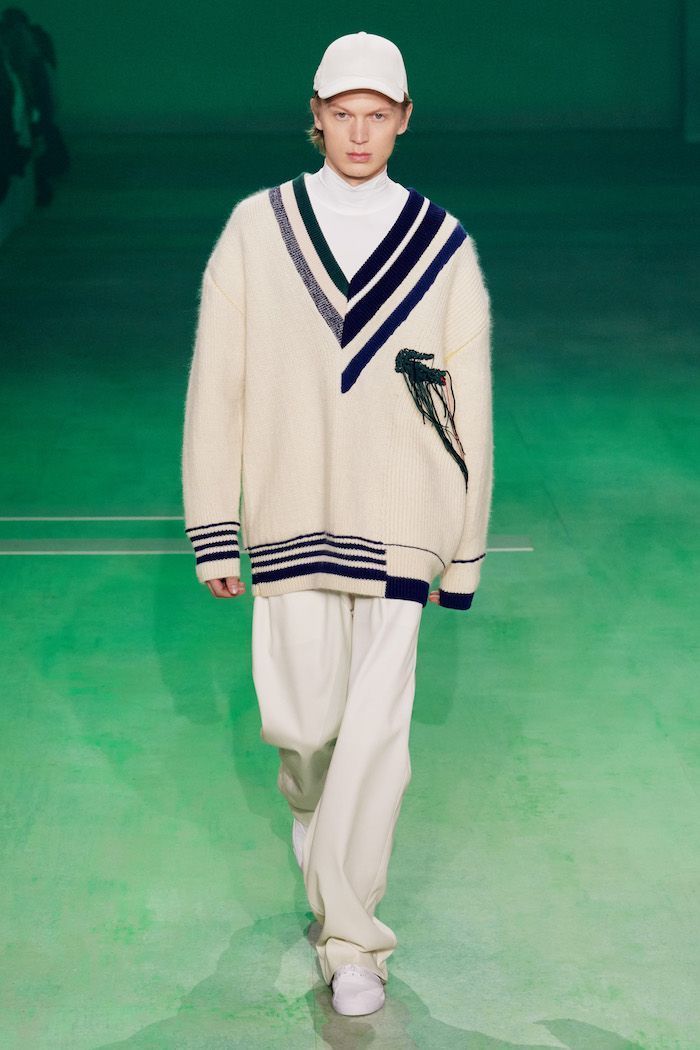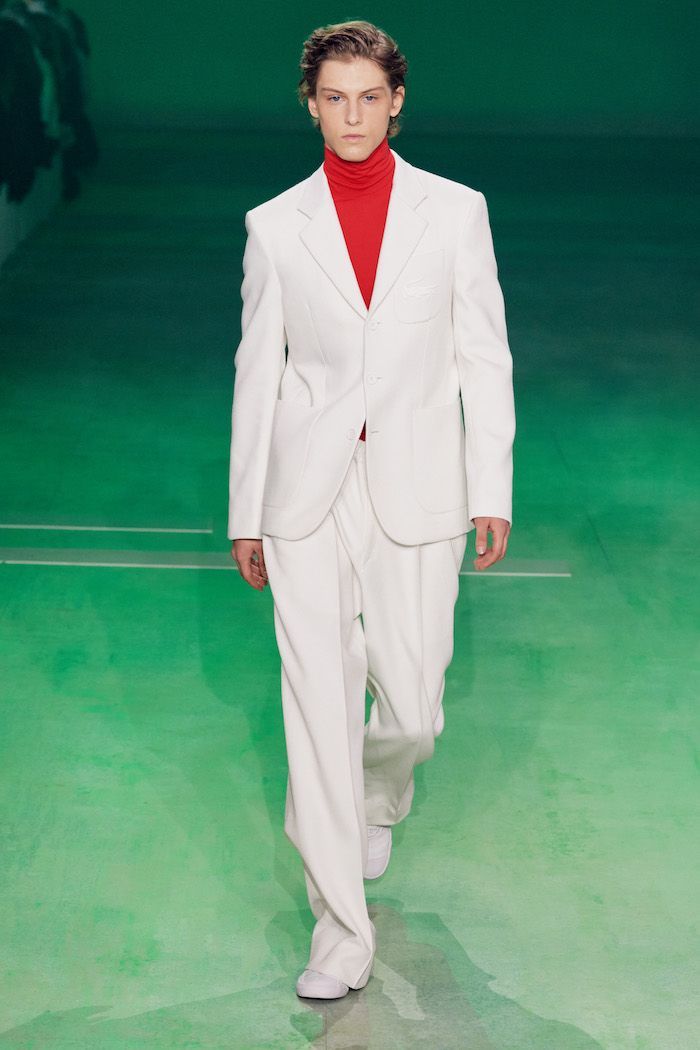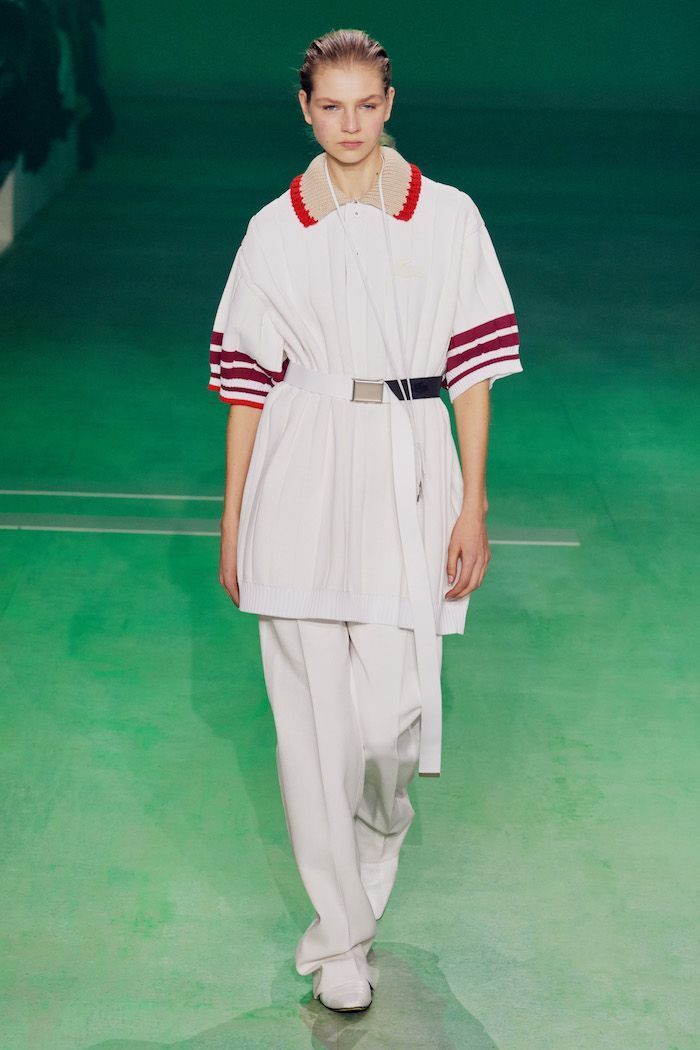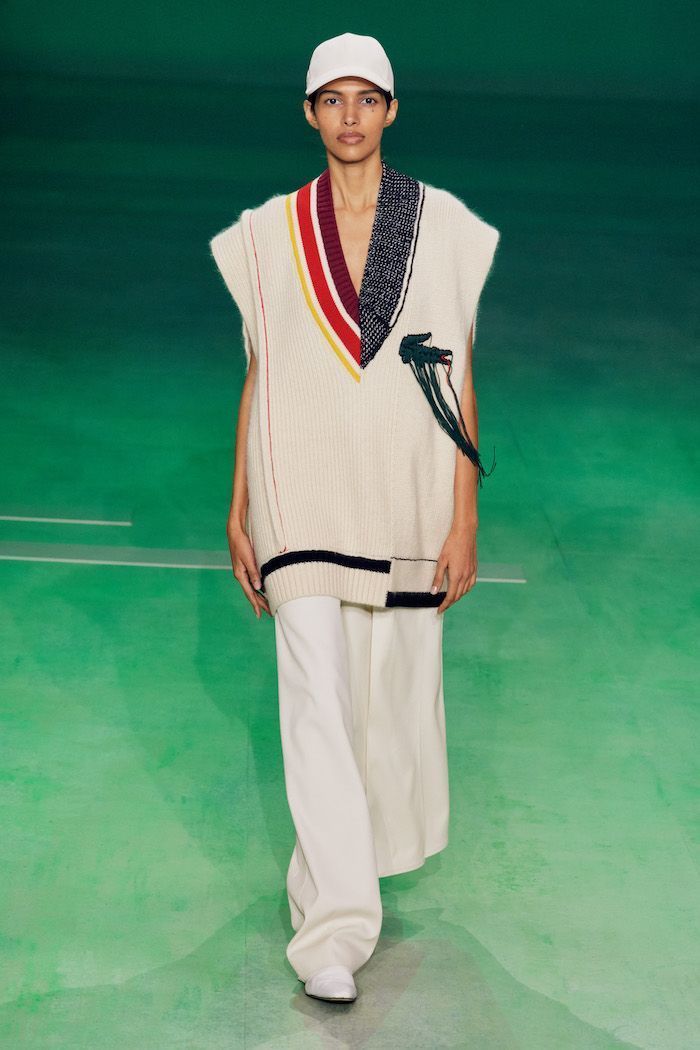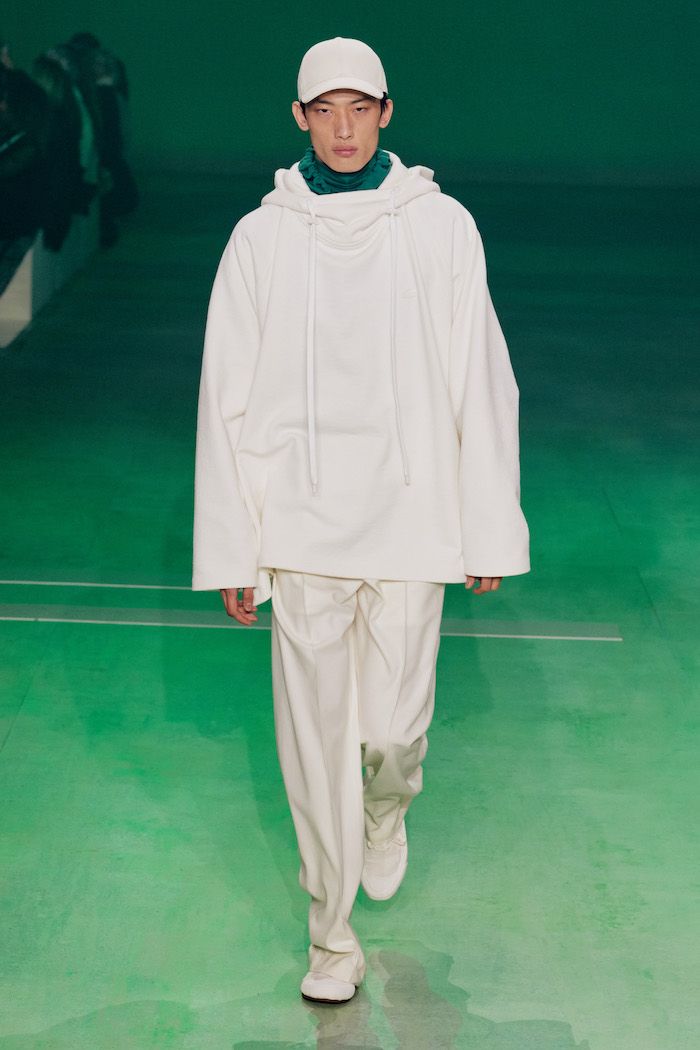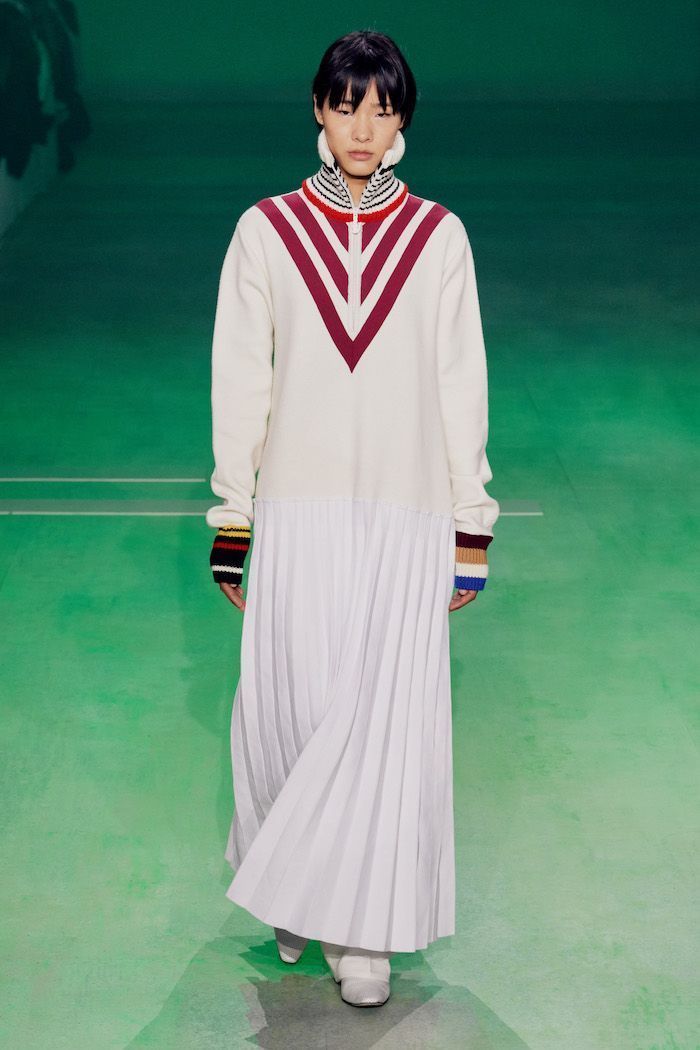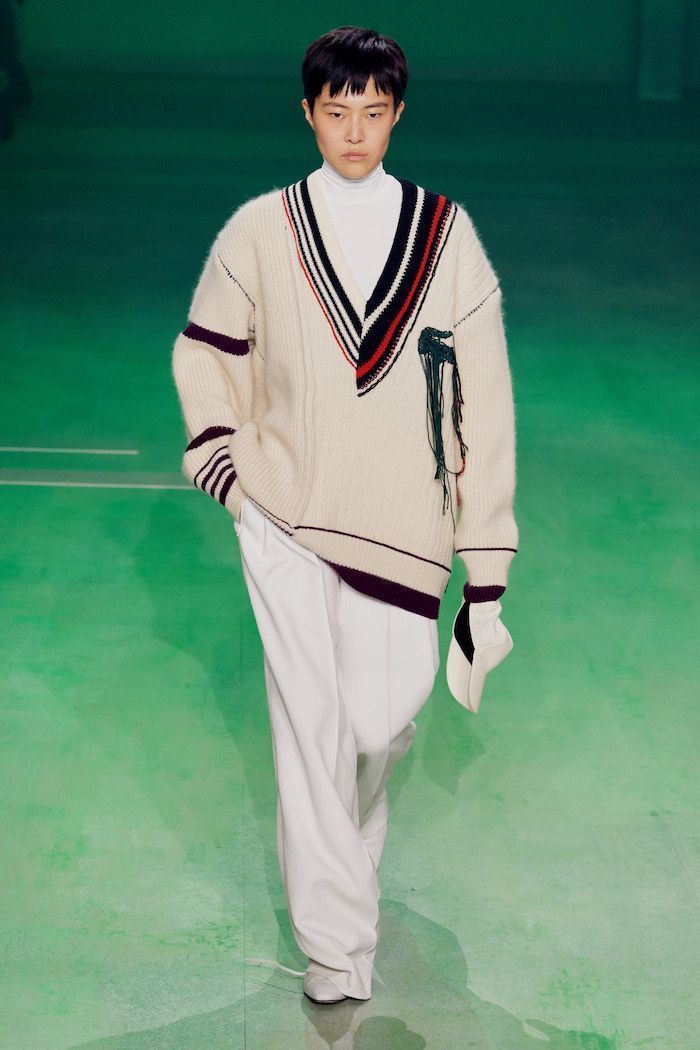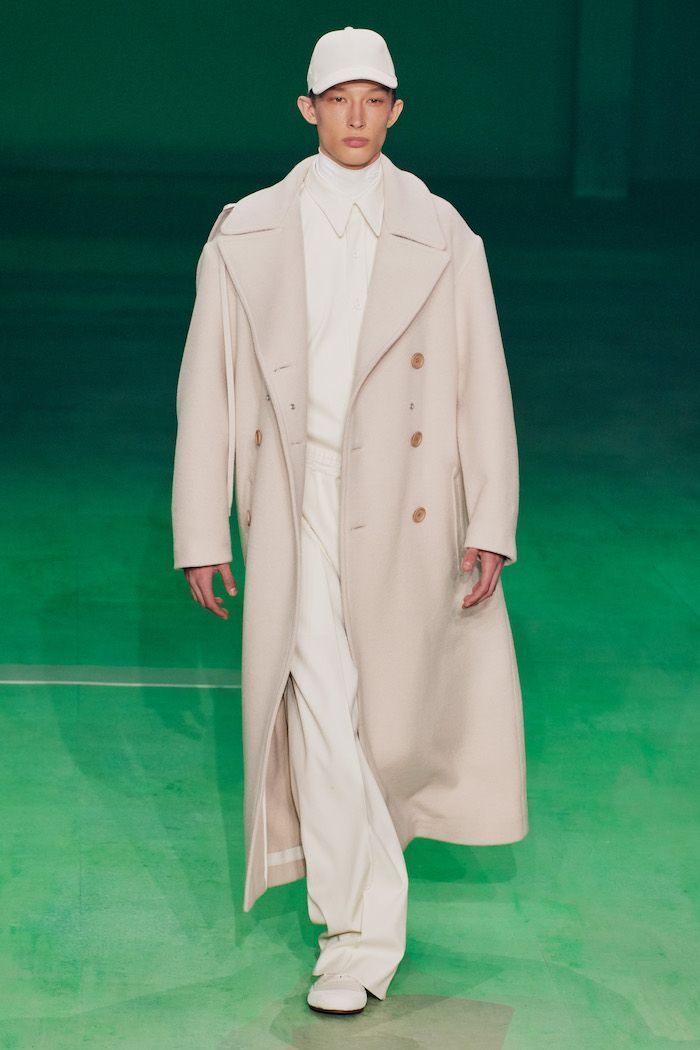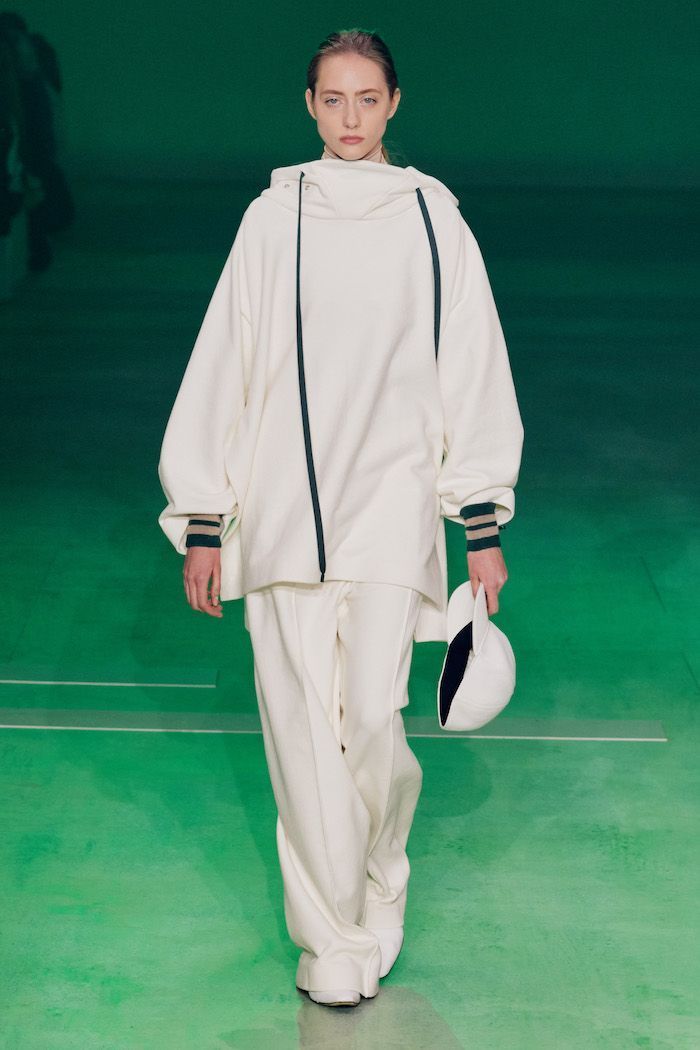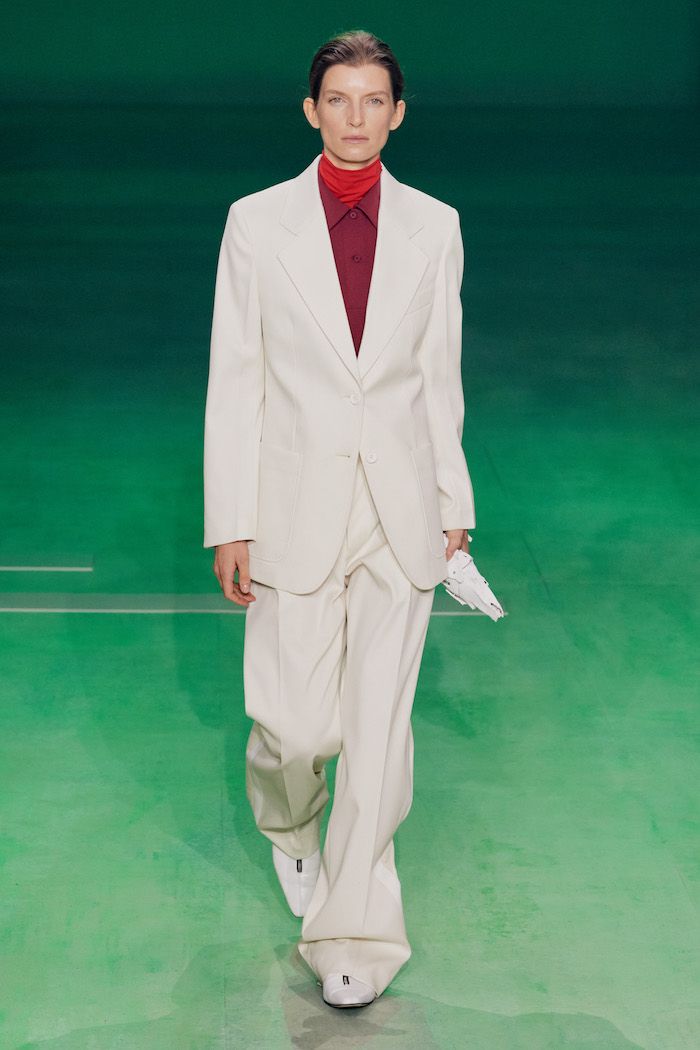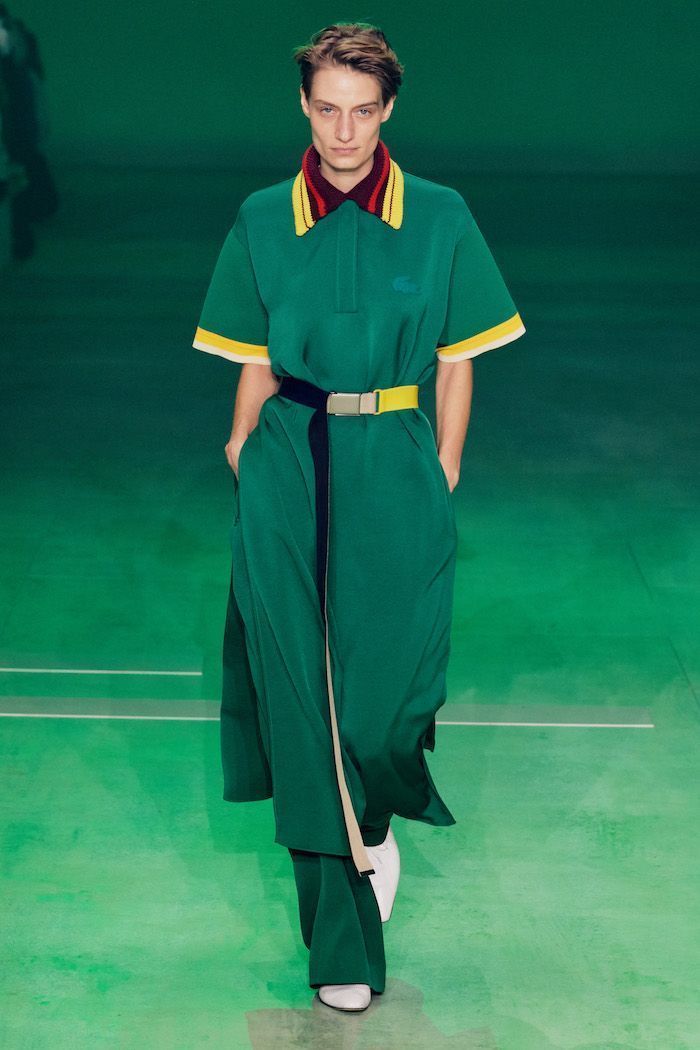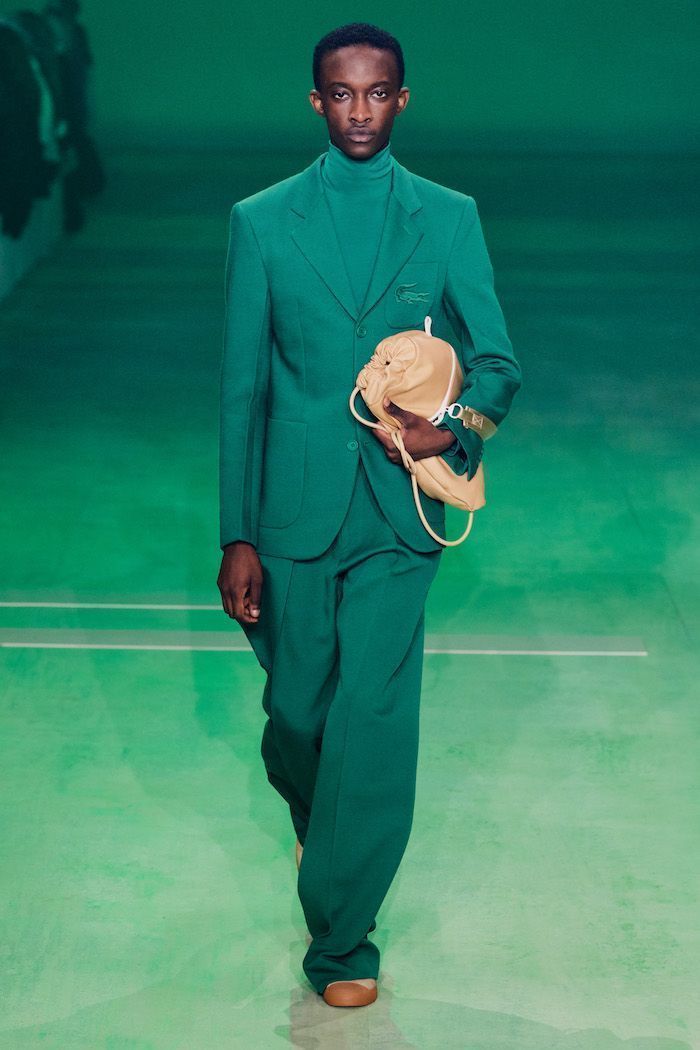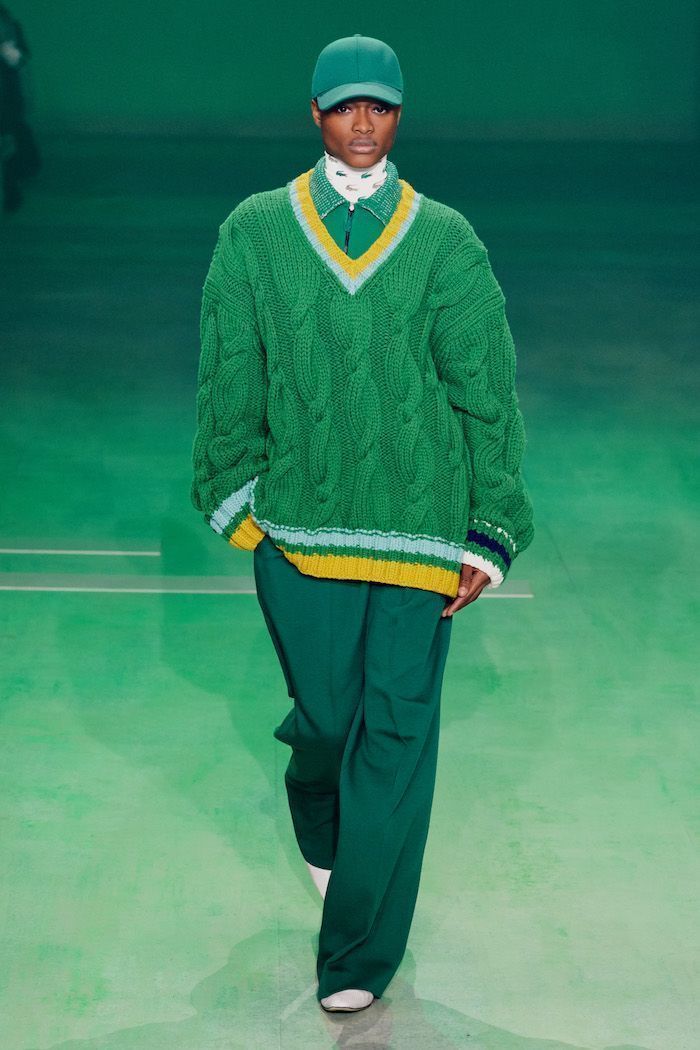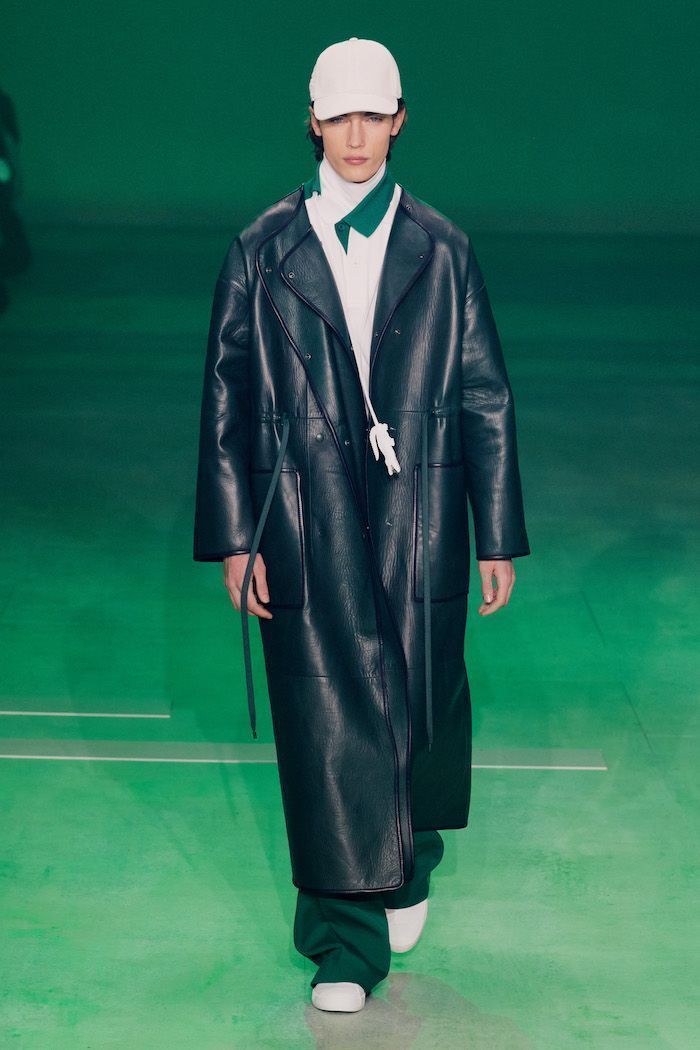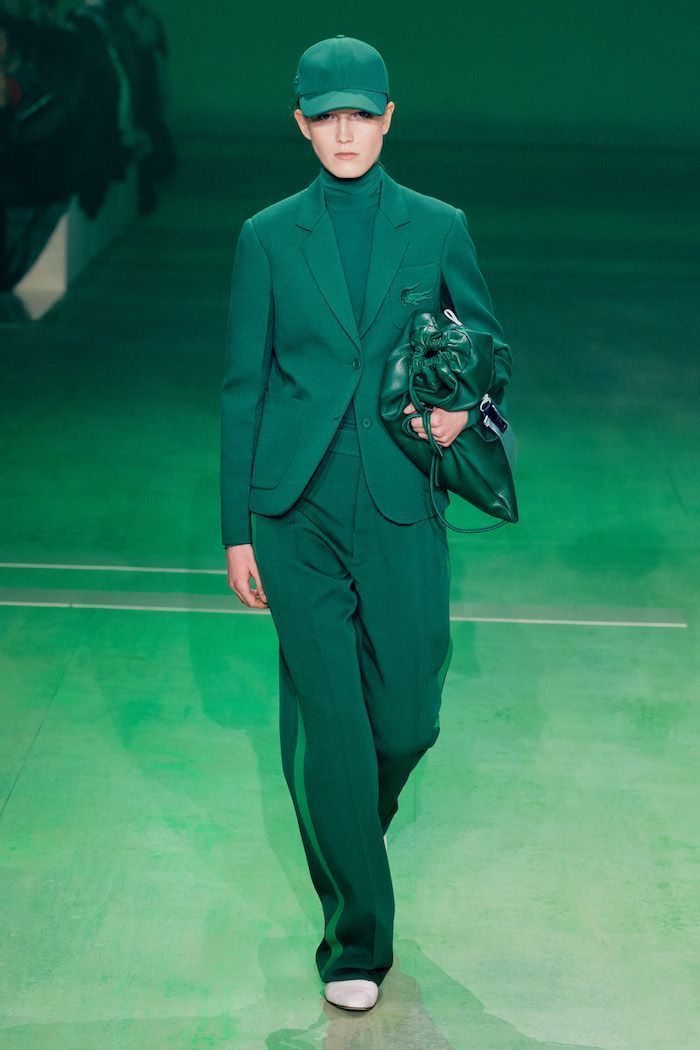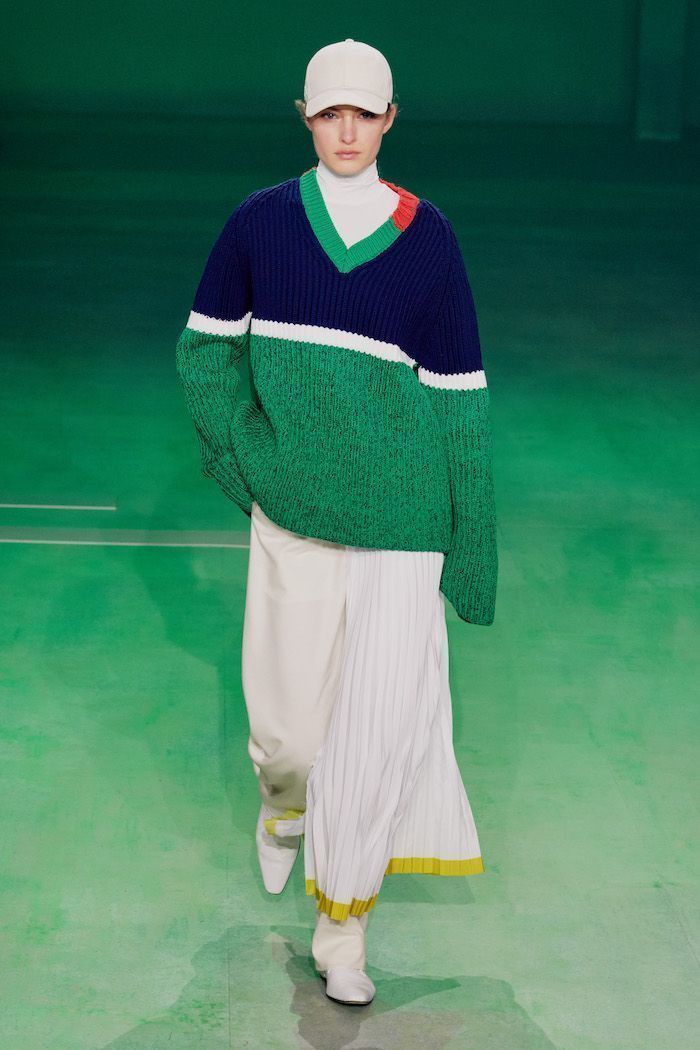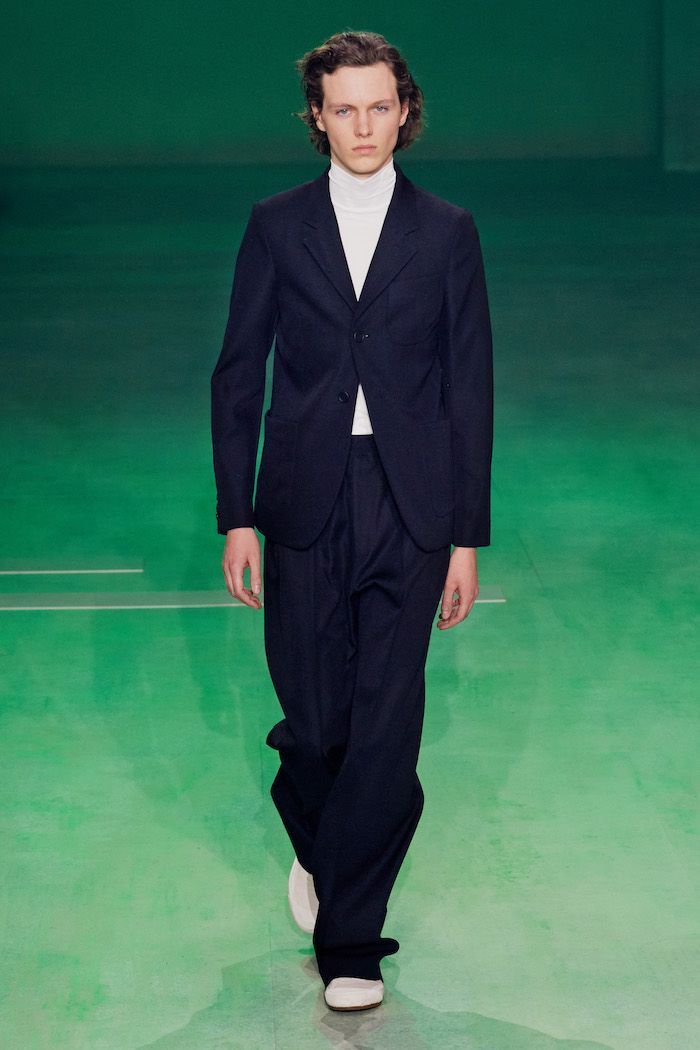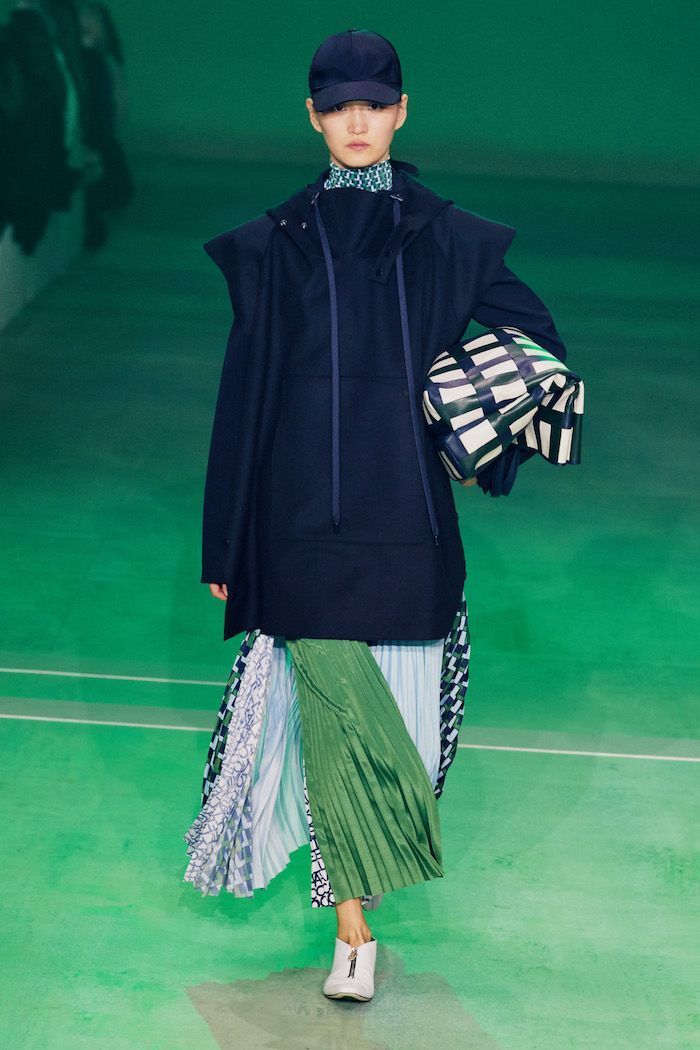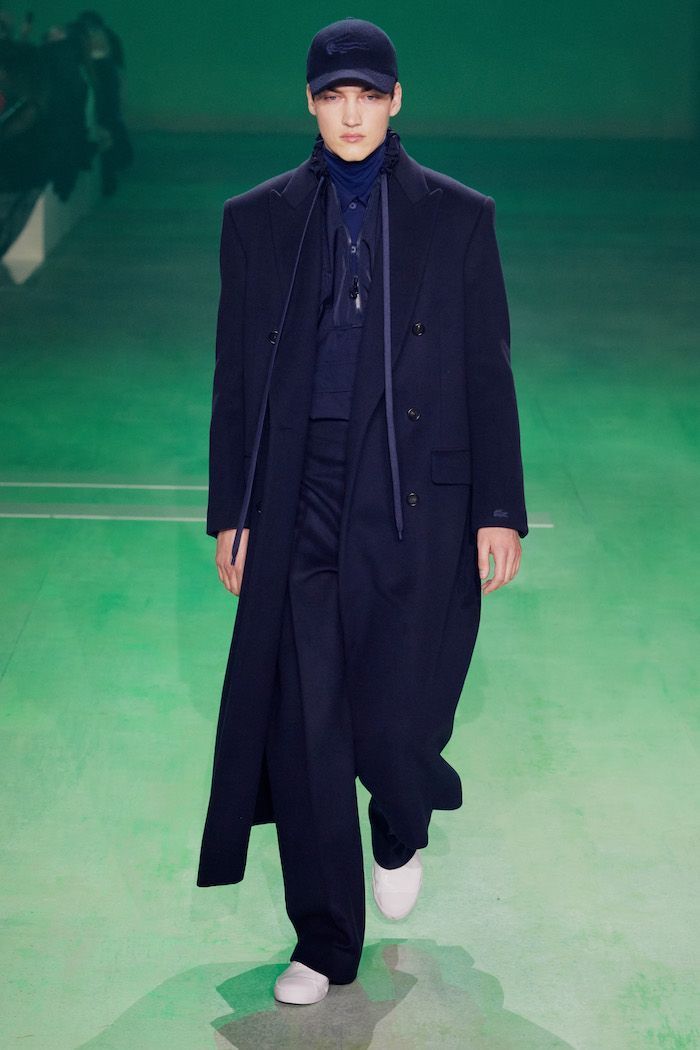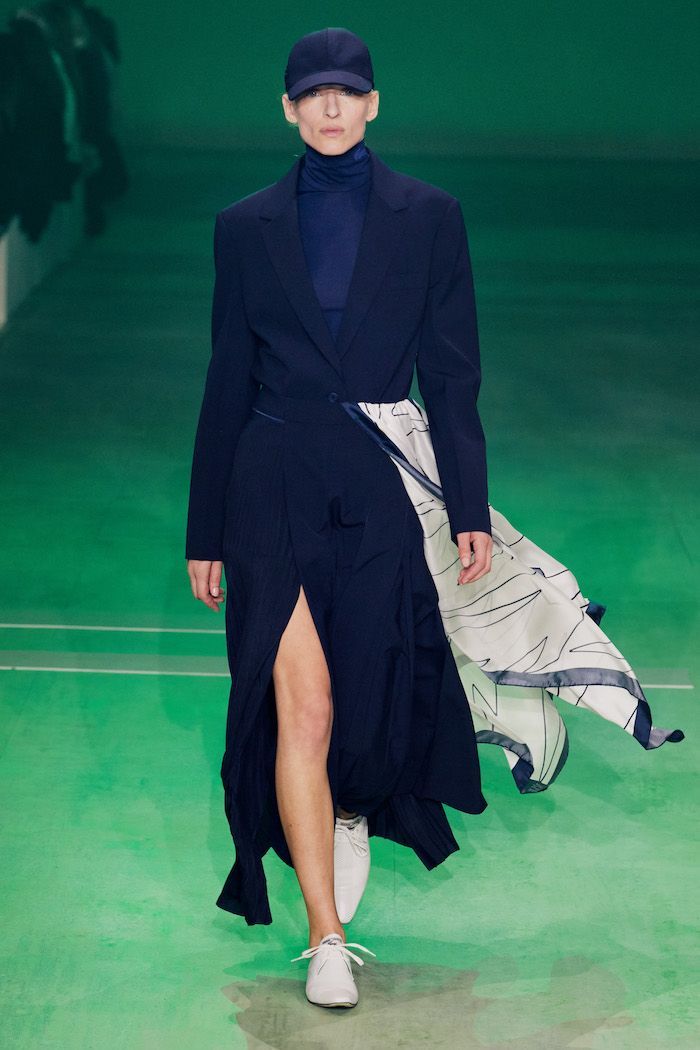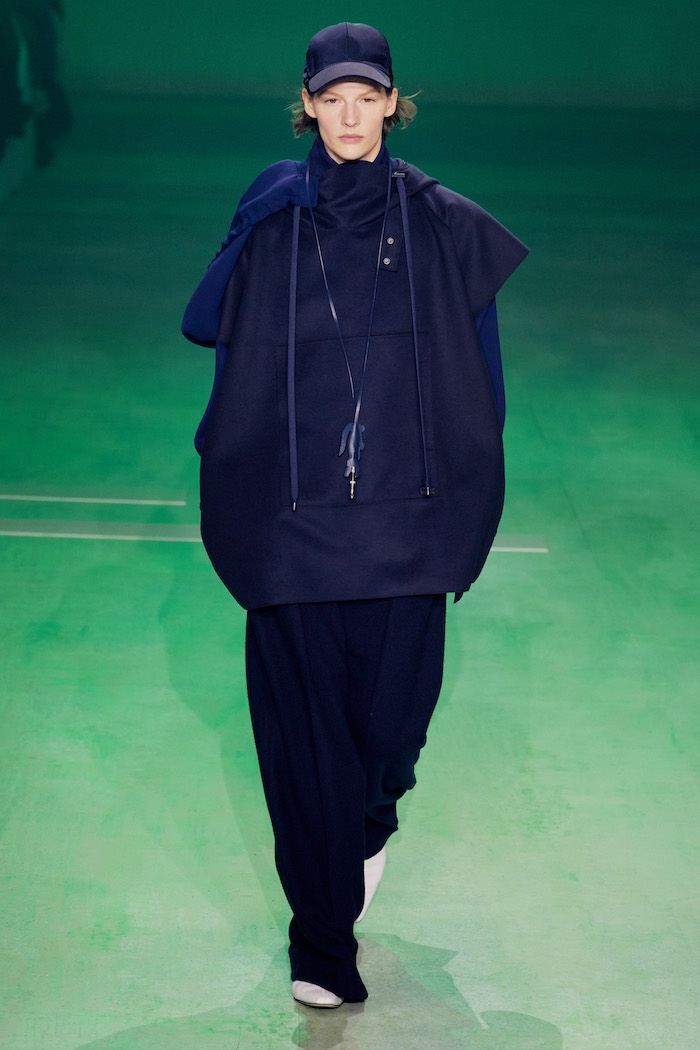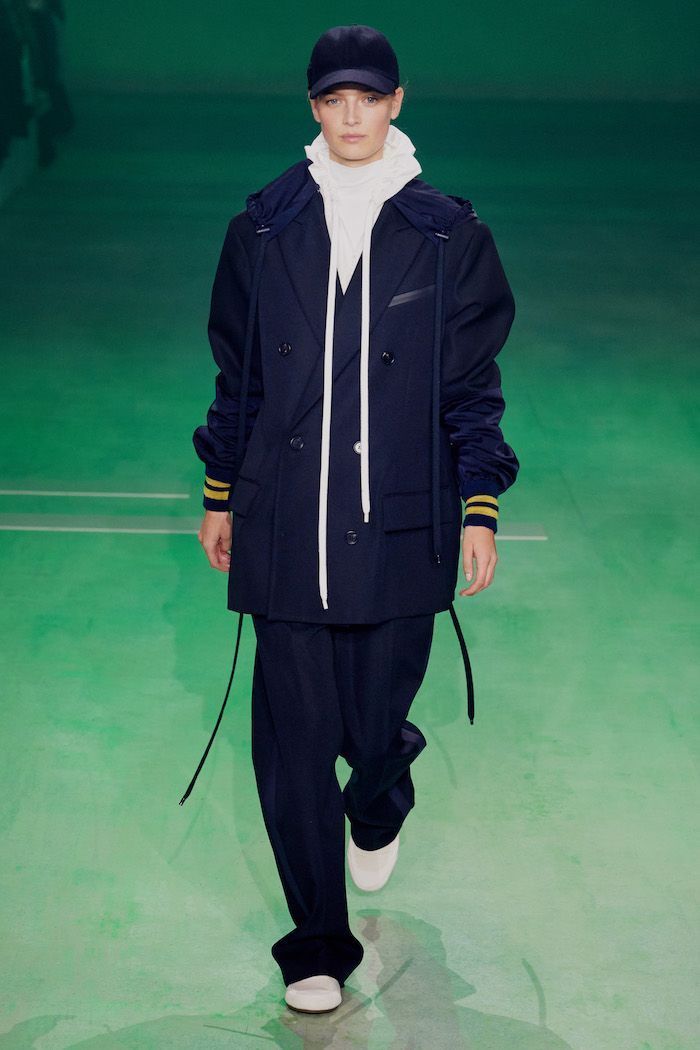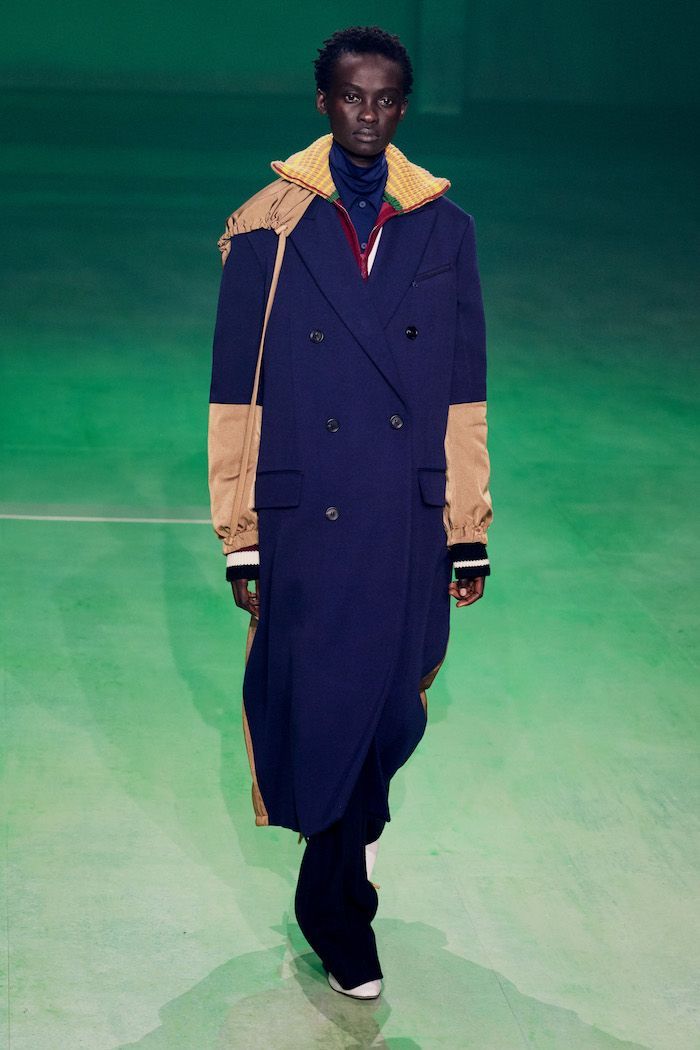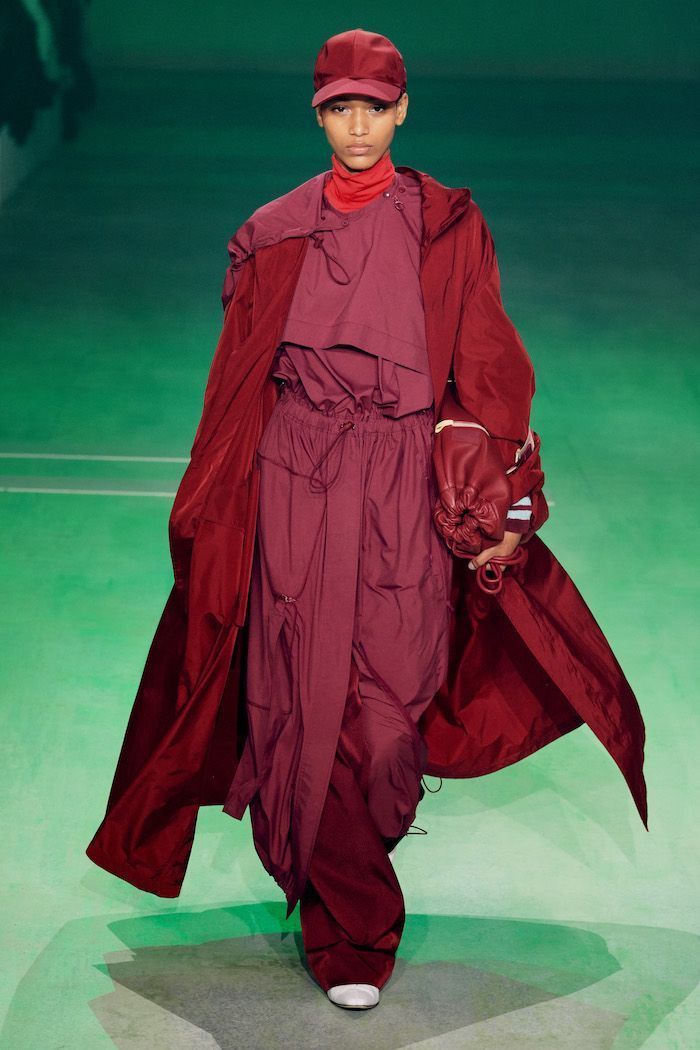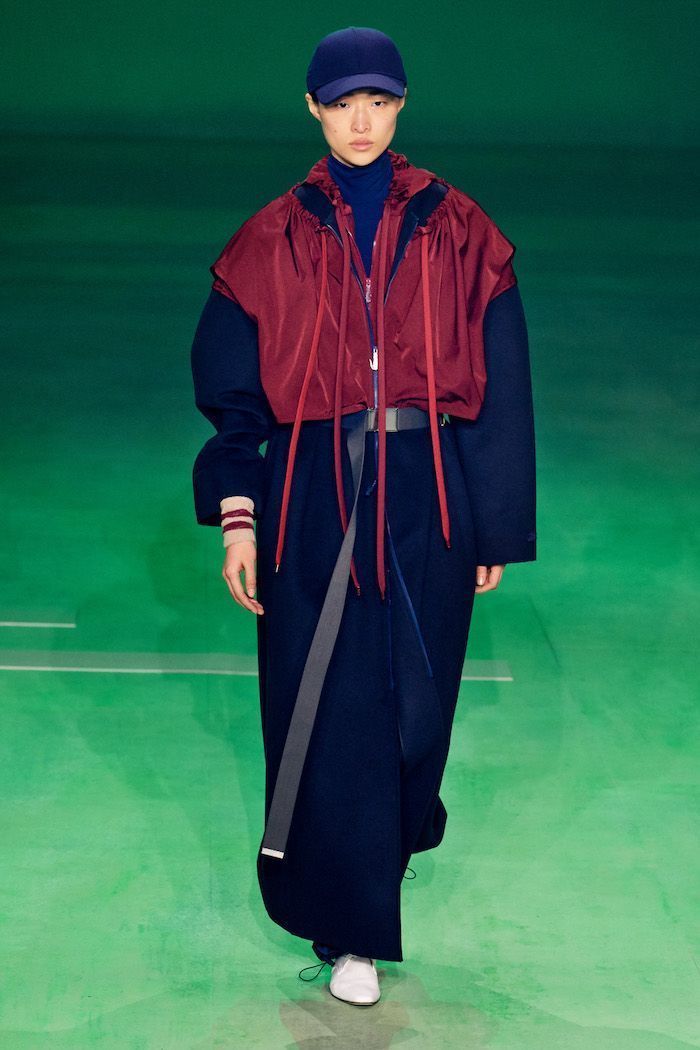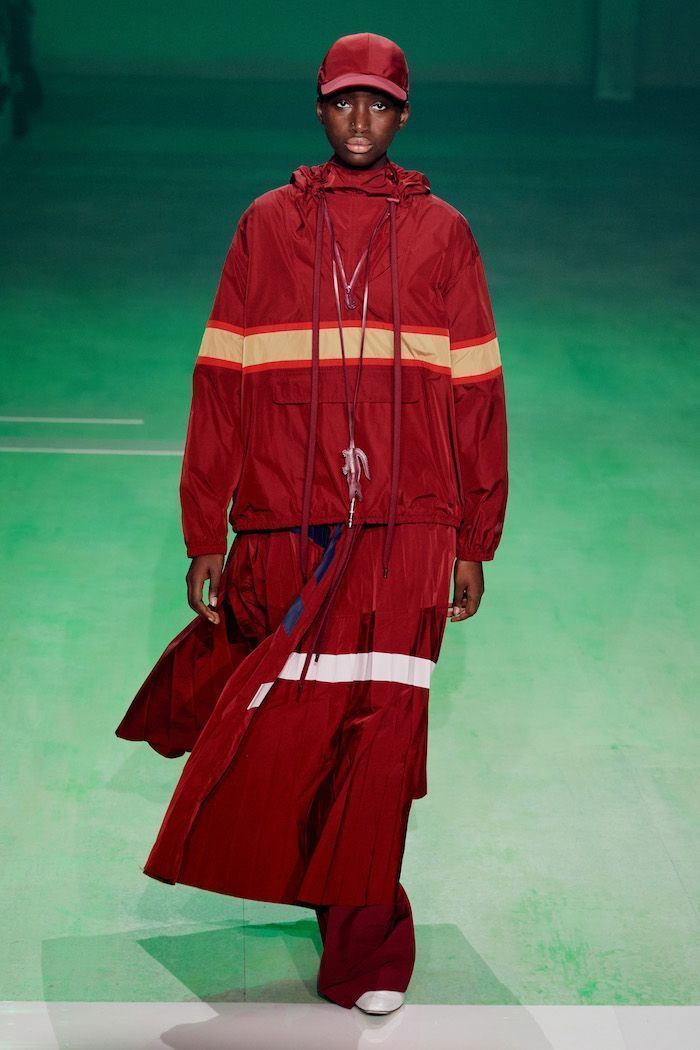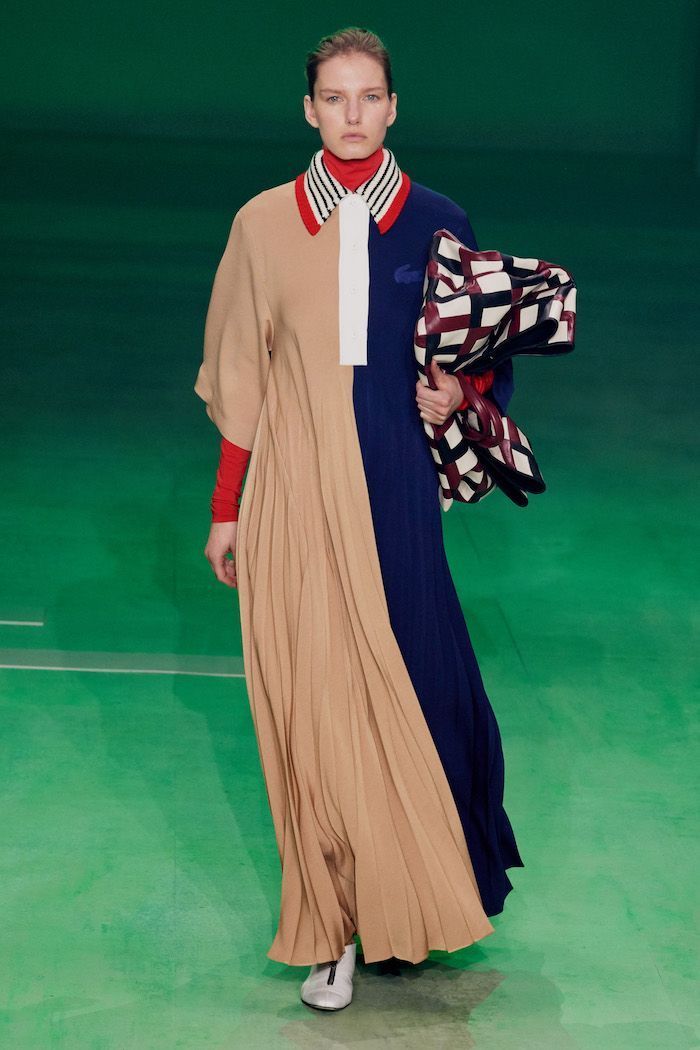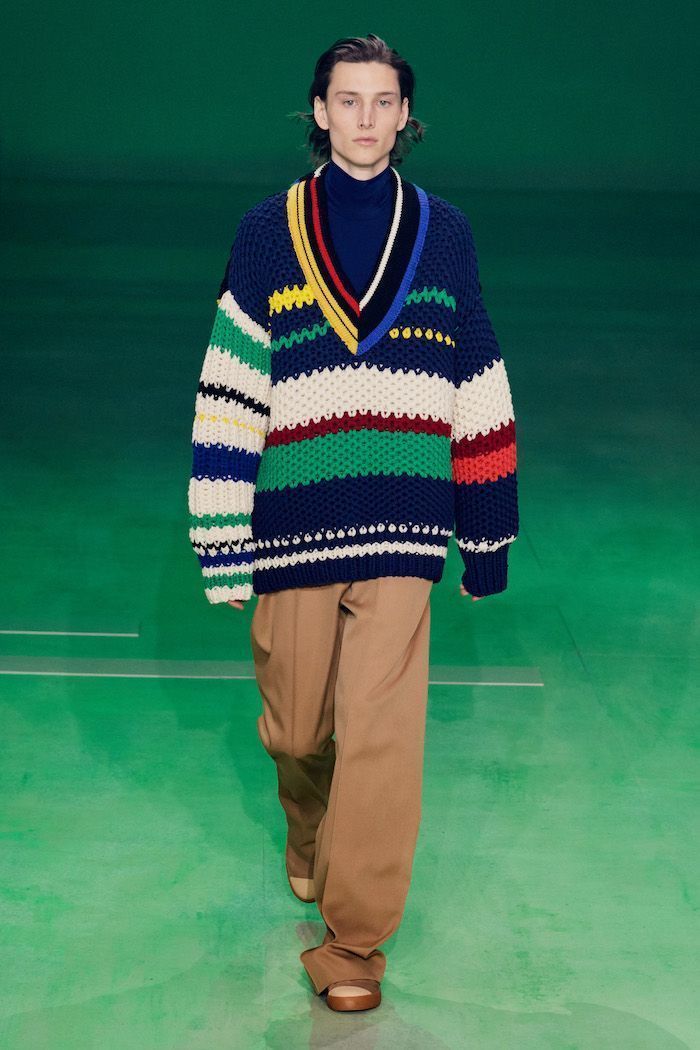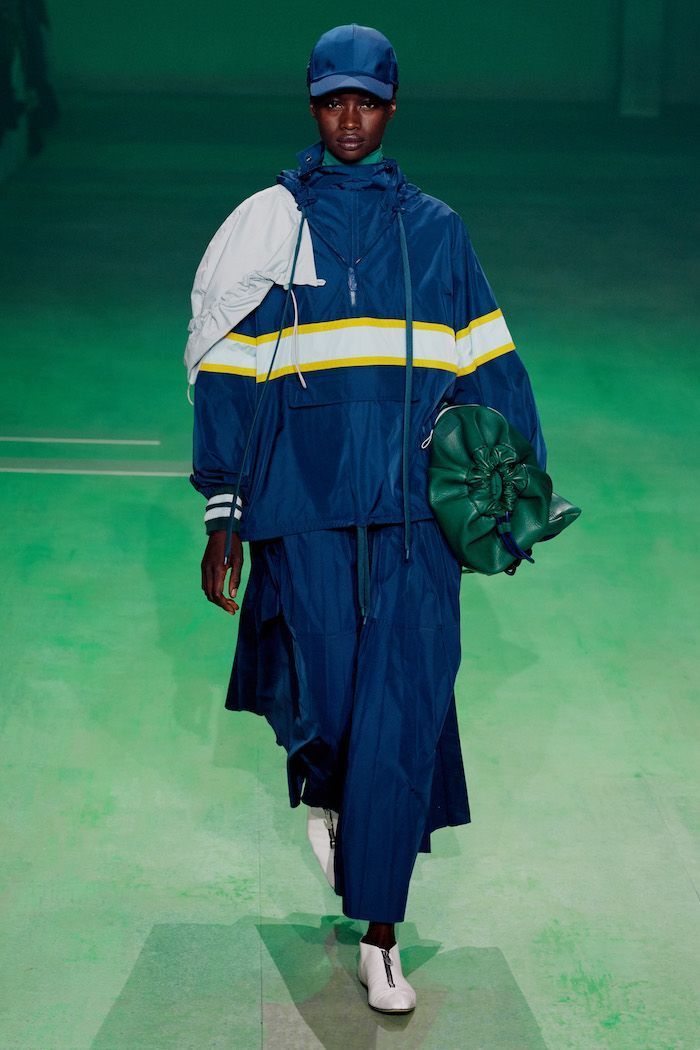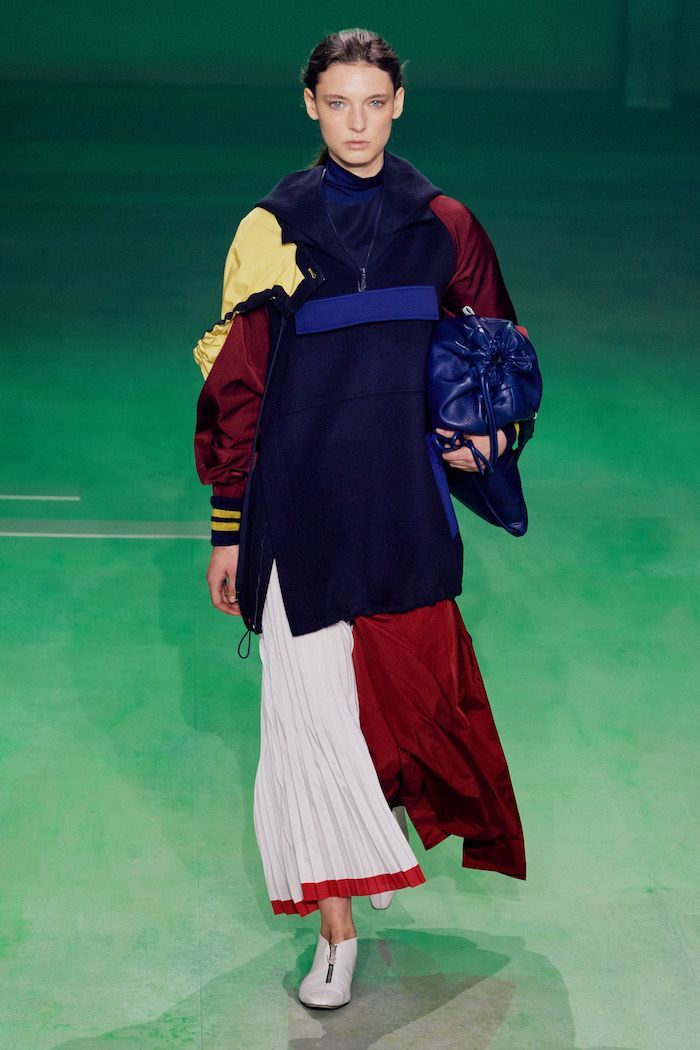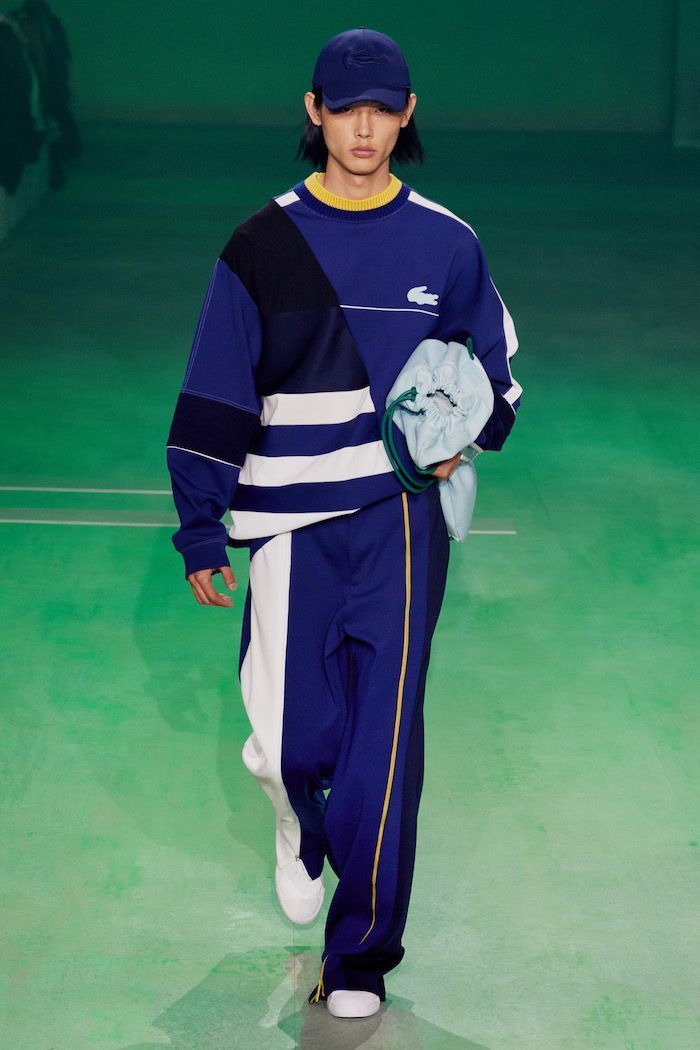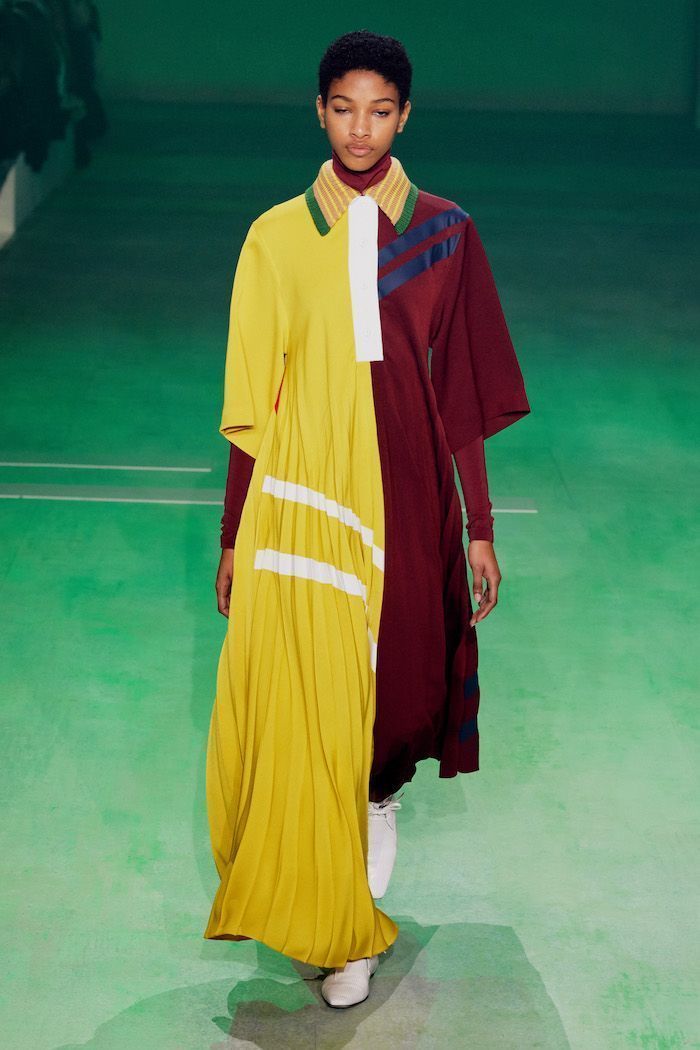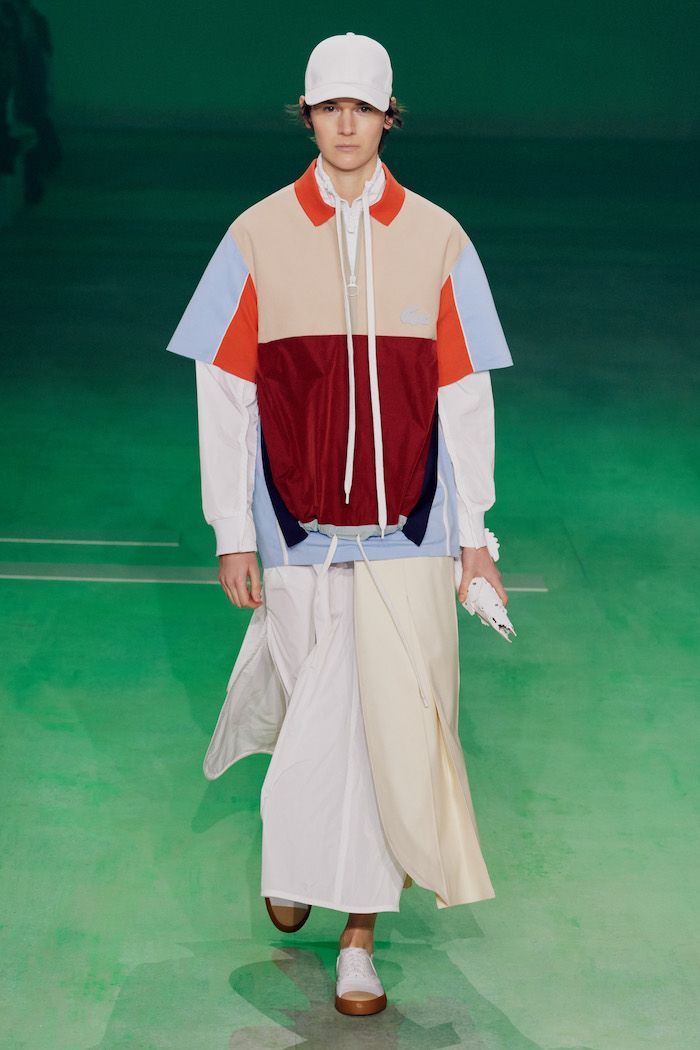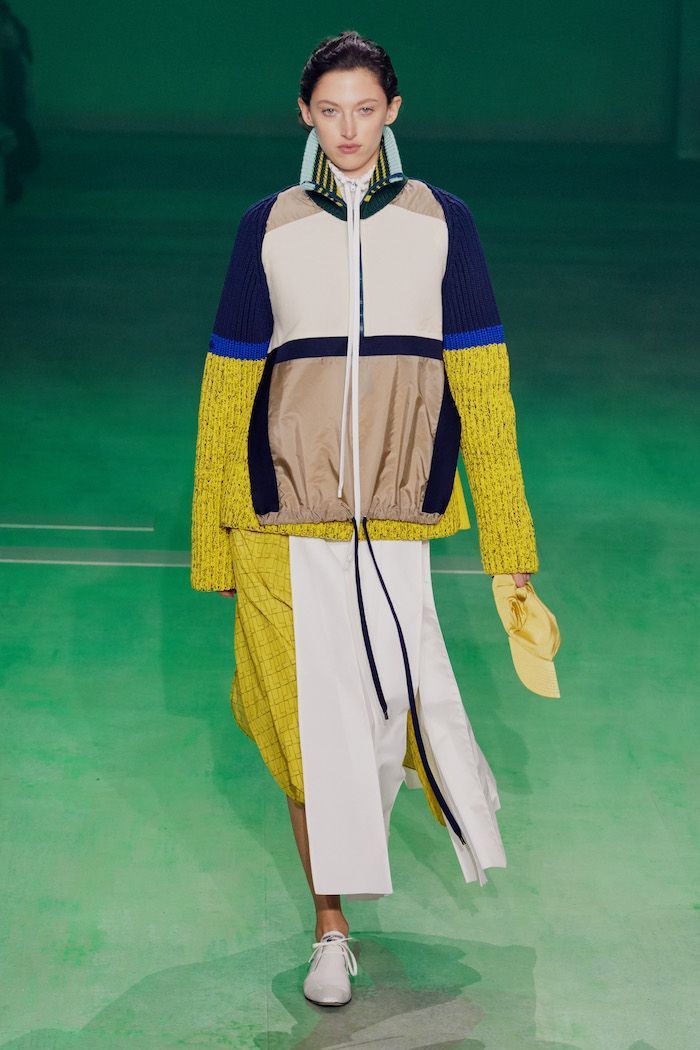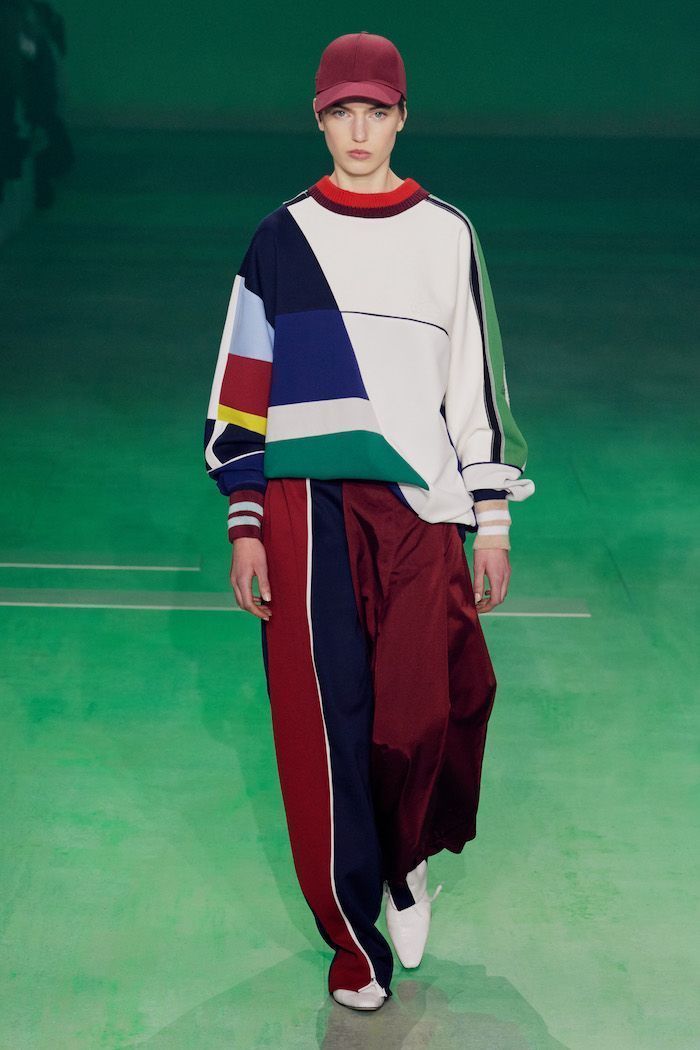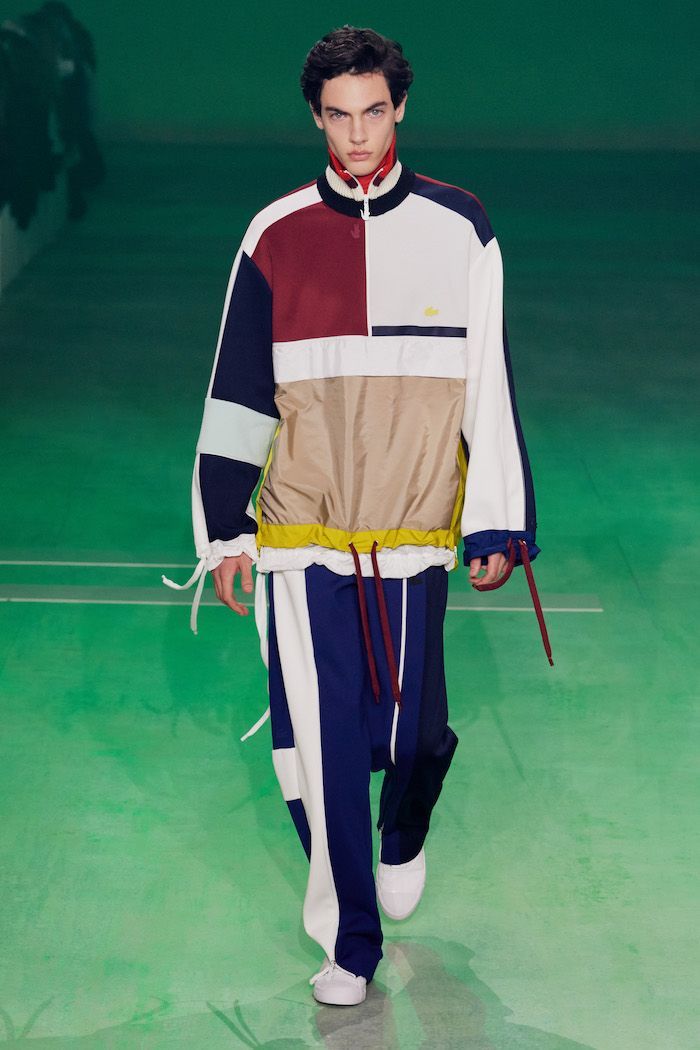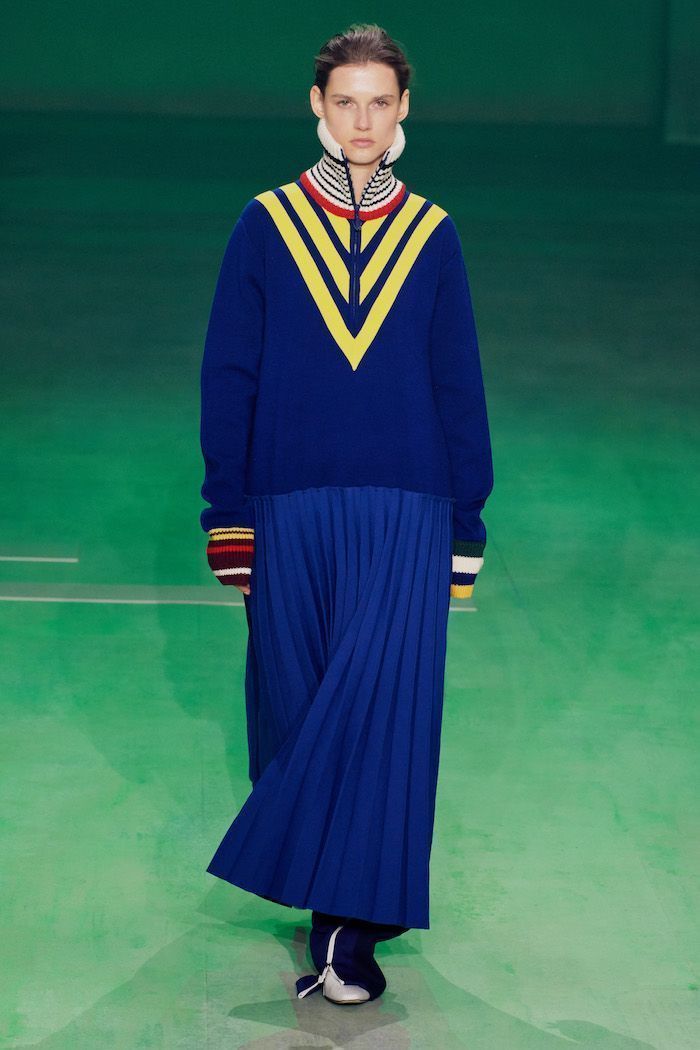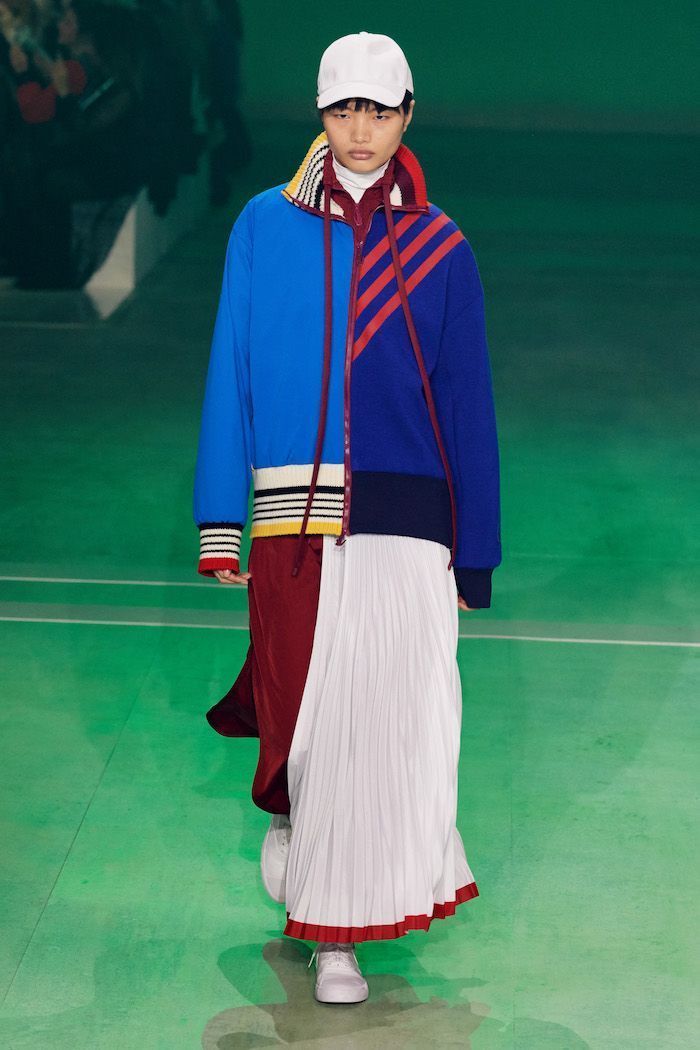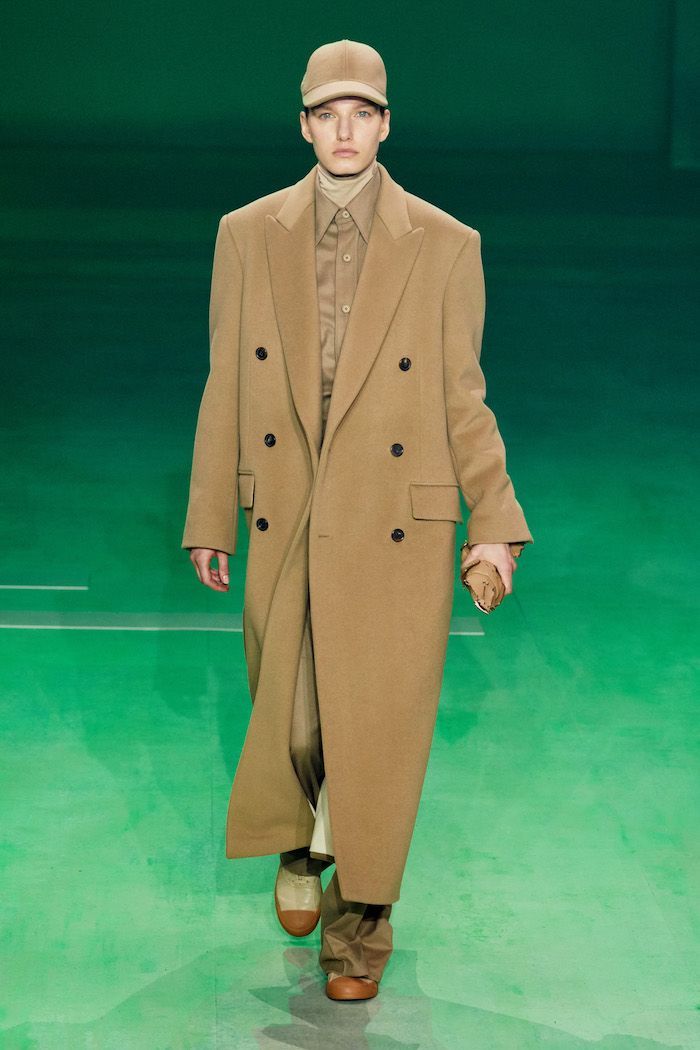 Designed in 1927 by Robert George, the Lacoste crocodile is treated with irreverence and humour in a multitude of guises – from subtle tonal embroidery, all-over prints and exploded patchworks to quirky leather accessories – affirming its status as a universal Pop Art icon.