READ IN: Español
At the pinnacle of Lacoste's fashion and sports offerings is the L003 Neo, an ode to bounce, unbeatable style and irrepressible energy.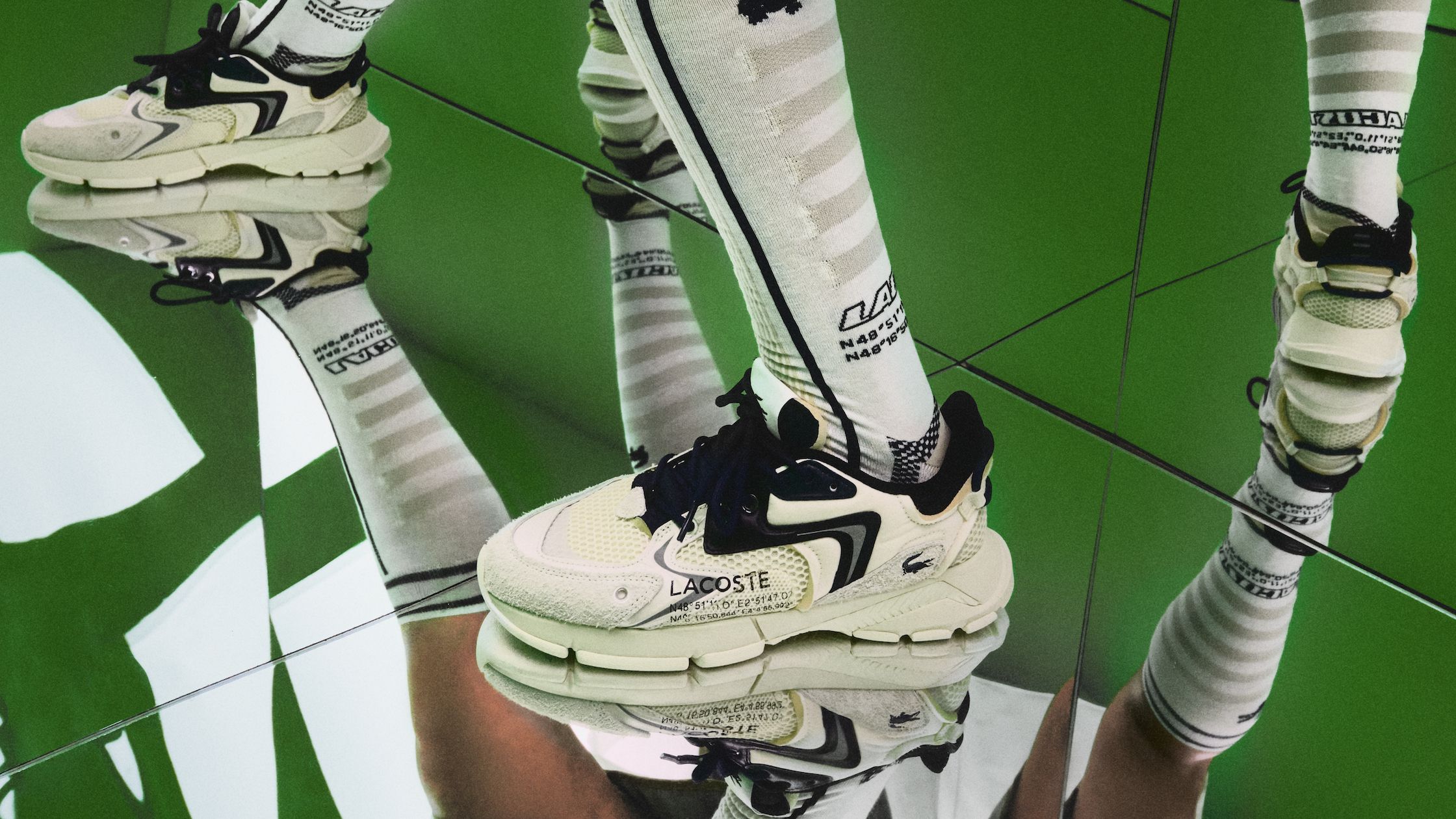 The crocodile brand presents the L003 Neo, an evolution of the innovative concept presented during the fashion show and now available to everyone. It is characterised by paying homage to the pioneering achievements of the brand's founder, René Lacoste, all related to breaking the rules of how fashion and sport can and should be combined. A new point of view that starts conversations to take us to a whole new place.
The L003 Neo breaks boundaries with the will to represent a new kind of trainer. A key inspiration comes from the tennis ball, bouncing across lines, across divisions, across time, always in motion, moving across the court, to embrace constant change, constant innovation, determined acceptance and radical modernity. The shoe is energetic, moving from the court to the street, from sport to fashion, from what came before to what comes after.
Made with neoprene and mesh uppers, the sneakers feature a suede toe cap and side panels. They also feature signature perforations and proudly display the logo on the side. One final detail: the coordinates of their headquarters and historic factory in Troyes, France.
The ambassadors Ella Mai and Mdwxst star in a dynamic campaign in which movement is constant and where the role played by these profiles in breaking with the established is reflected.
Lacoste is strongly committed to the fusion of fashion and sport. That's why the new silhouette blends the best of both worlds by bringing together details, references and legacies that converge in a new and surprising trainer designed for the dynamism of everyday life. The aim is to redefine codes by embracing fashion while celebrating the technicality of sport.
The L003 Neo is available online and in stores in nine different colours including neon yellow (clearly reminiscent of the tennis ball and Lacoste's sporting heritage), pink, turquoise blue, brown, white and green, navy blue, orange, beige and black.