READ IN: Español
Bruno Mars launches the first collection for his lifestyle brand by Louise Trotter's vibrant Lacoste. The singer, now in the role of designer as Ricky Regal, presents with the crocodile brand a capsule inspired by both Lacoste's sporty heritage and its ostentatious and unique style.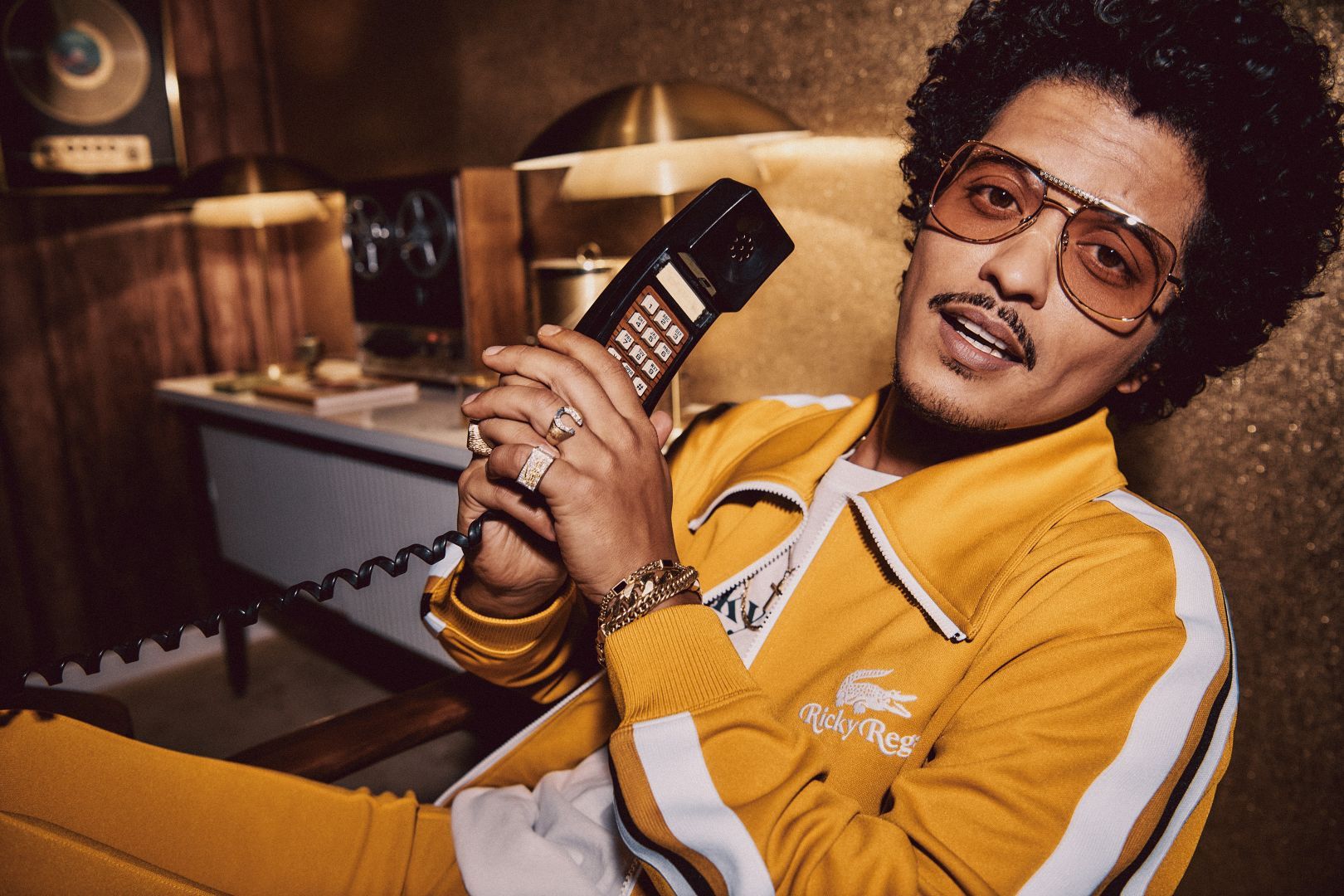 "I'm very fortunate to have received requests for collaboration in the past, but they always came with set guidelines. Lacoste was the first and only brand to say: 'Bruno, you can do whatever you want. The respect for creative freedom coming from a fashion house with a long tradition was an honor."
Lacoste x Ricky Regal opens Mars' first episode as a designer, with a selection of sporty vintage garments with a seventies halo. Freedom, spontaneity, and creativity ideologically weave this collaboration that emerged in L.A. when Bruno met Louise Trotter, creative director of Lacoste.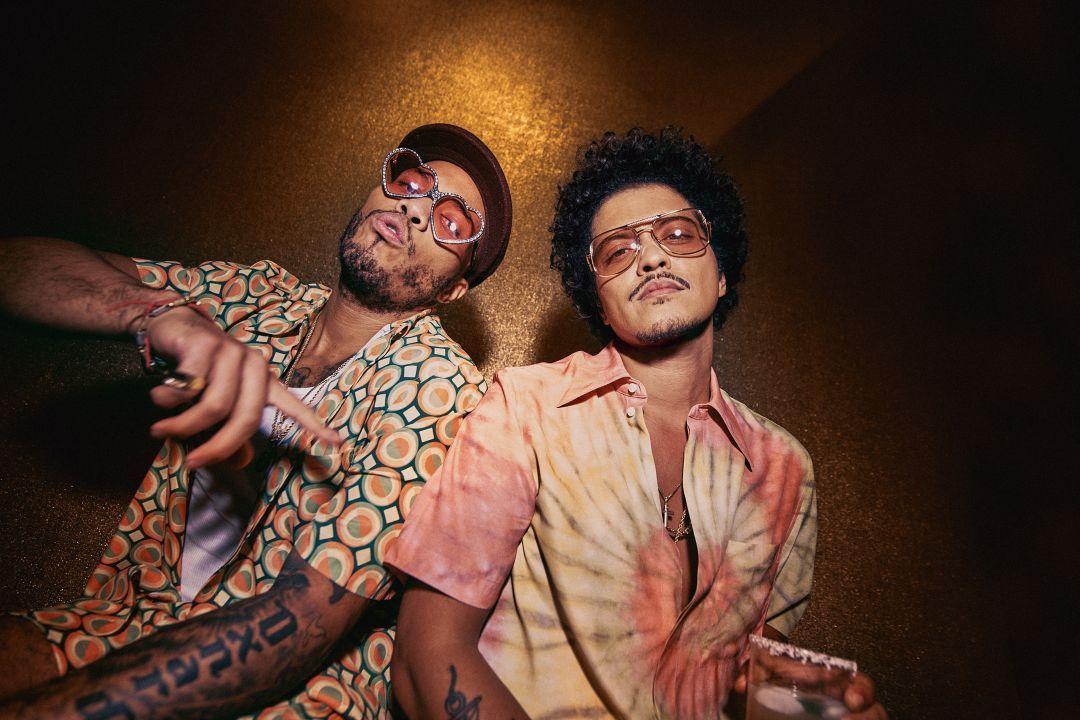 LUXURY SPORTSWEAR
Bruno Mars' alter ego in fashion, Ricky Regal, joins the French brand to propose a series of ready-to-wear pieces that move between clothing, footwear, and accessories.
In this new imaginary, which updates the Lacoste heritage, we find from fluid tie-dye shirts, pop tracksuits, polo shirts, or flip-flops to aviator-style sunglasses. The vibrant colors of the crocodile dye this collection constructed in velvet, silk, and cotton fabrics.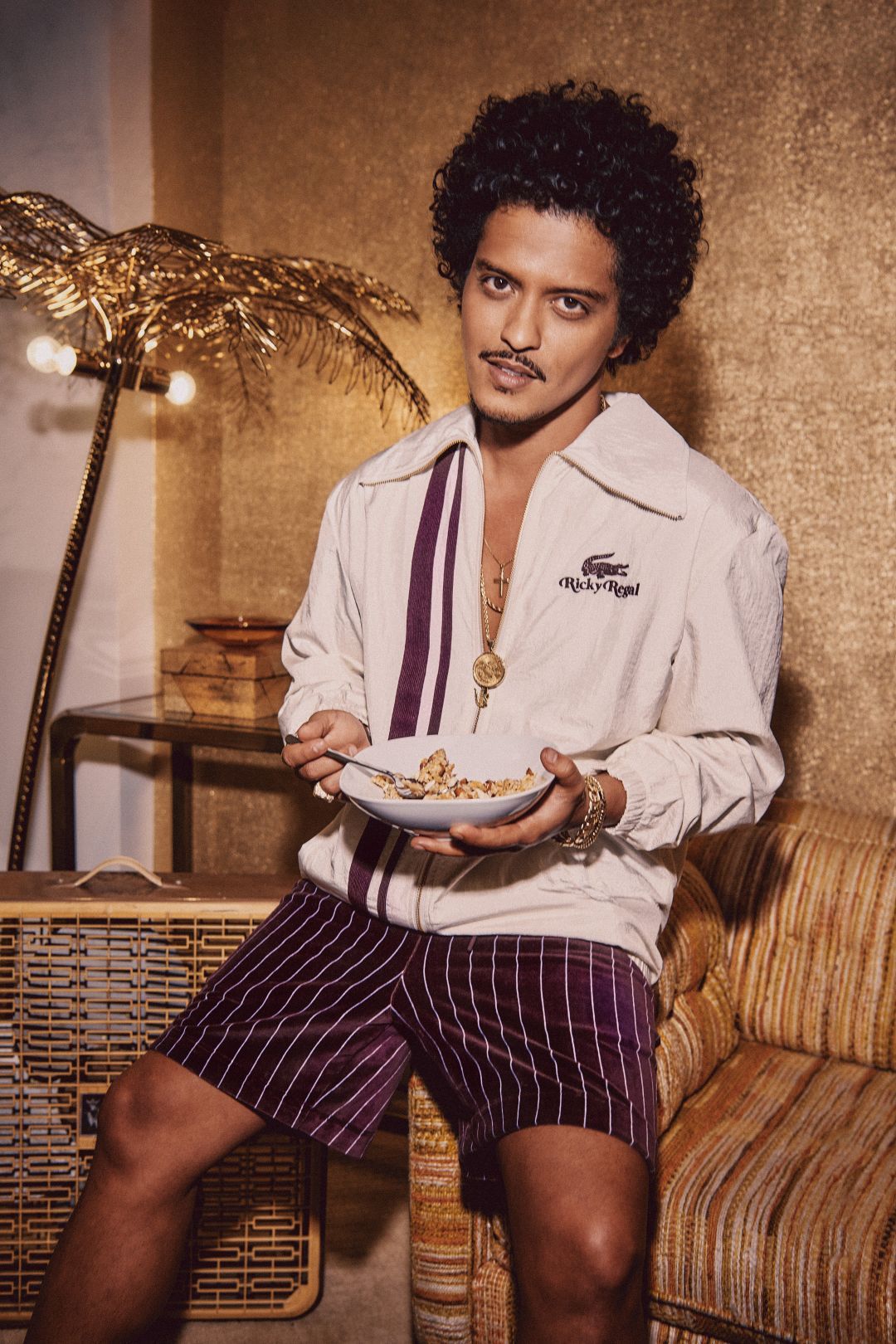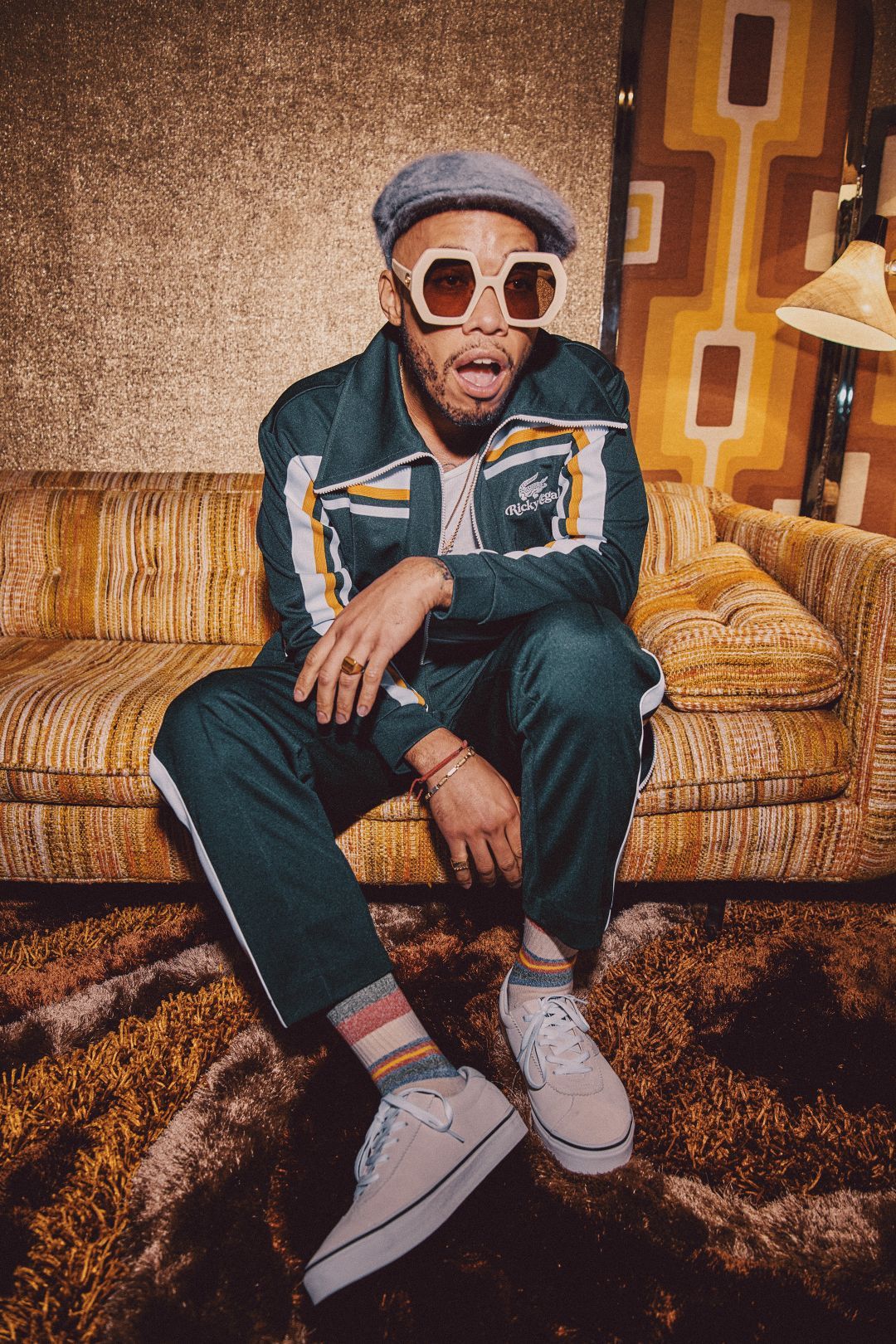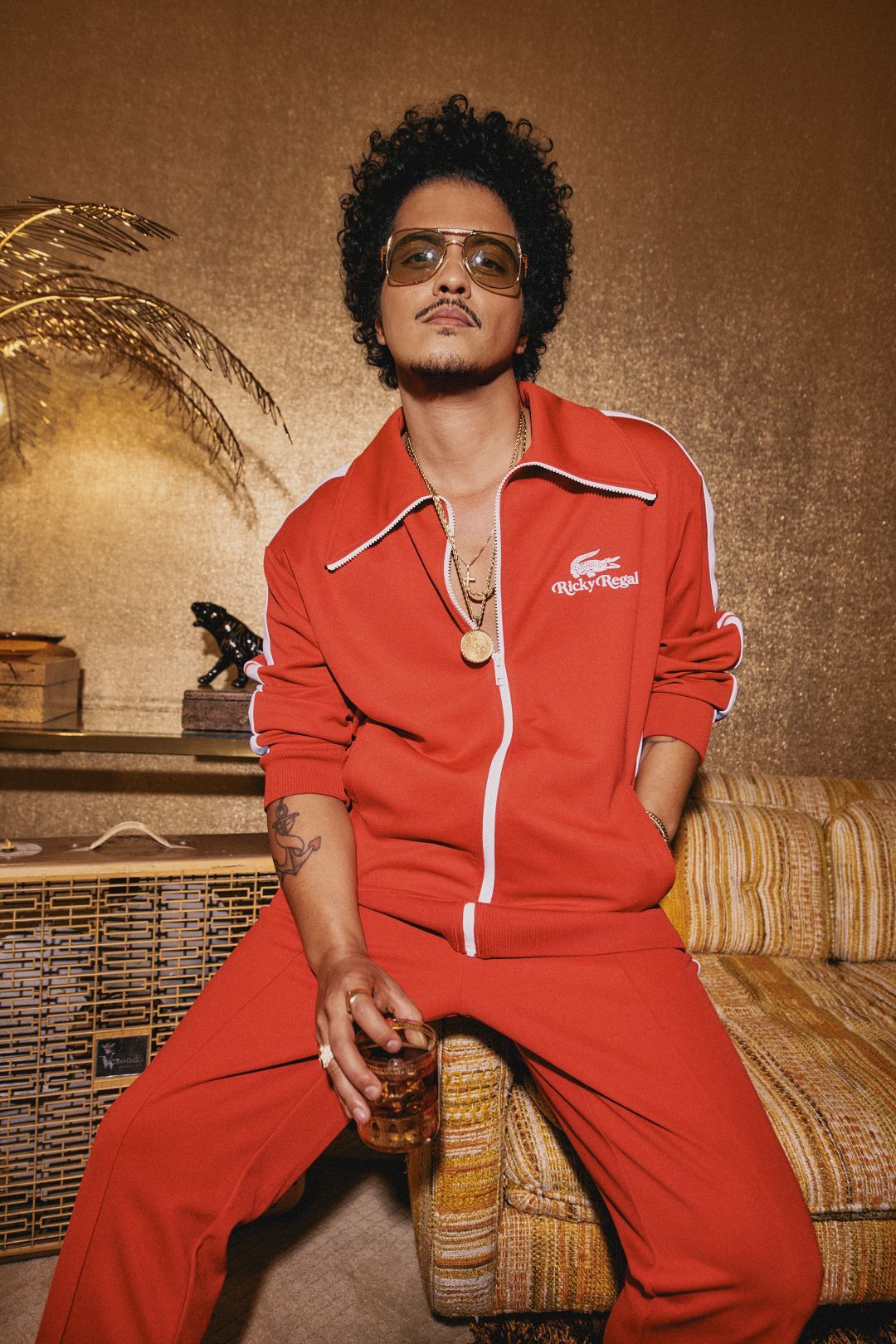 The Lacoste x Ricky Regal collection will be launched on March 5 at Sivasdescalzo (Barcelona and online) and will be available from March 8 at Lacoste Serrano (Madrid) and on its web.