READ IN: Español
Since 1933, the Lacoste crocodile has transcended time, style and genre. It moves within a limitless repertoire. Its defining attribute is that it is worn by people from different walks of life, each wearing it in their own way.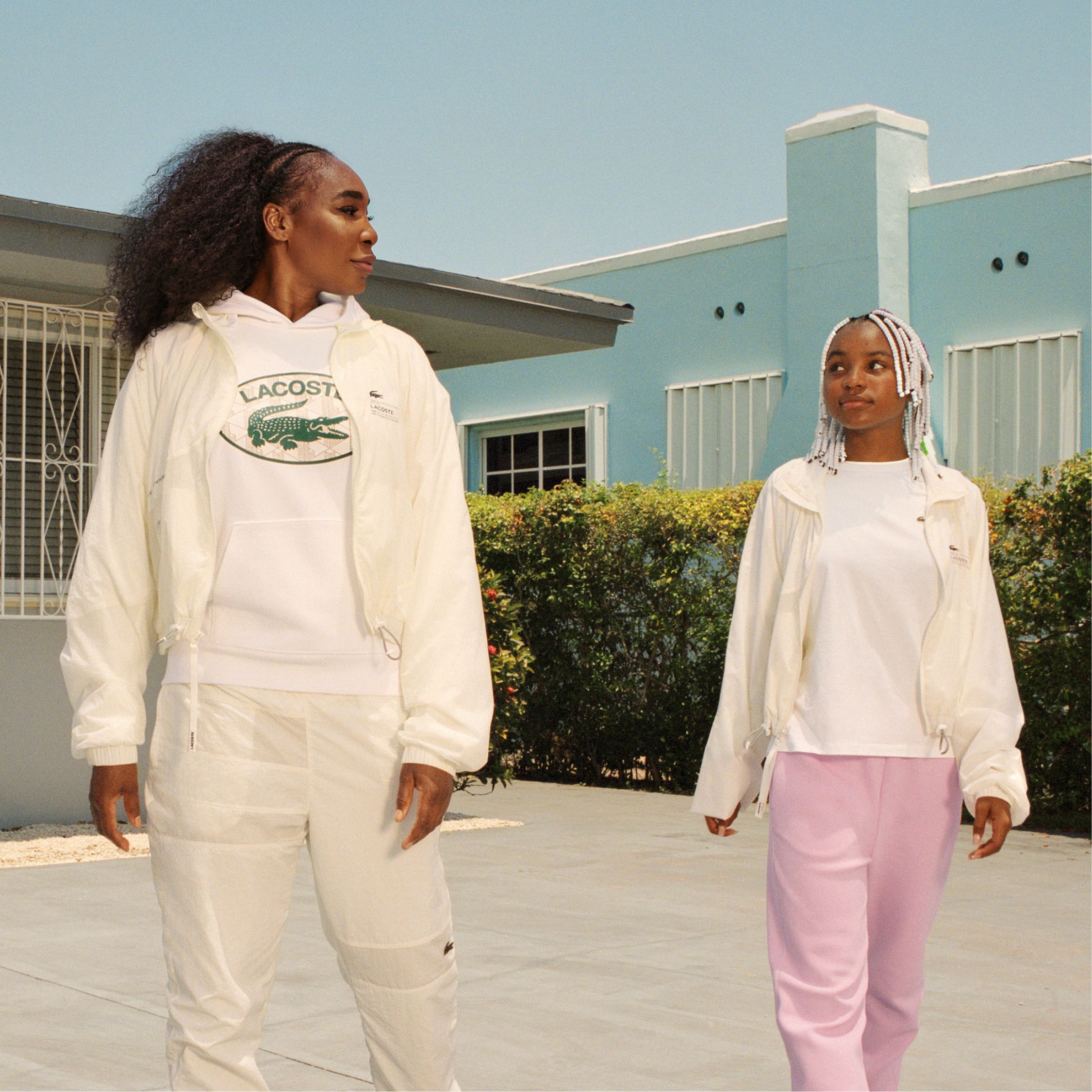 For the Spring/Summer 2022 collection Lacoste presented its new tone of voice with different unexpected encounters. In this campaign, the brand uses its most iconic pieces to go in a new direction, fresh and full of character.
What's the next chapter? A spontaneous meeting between the brand's new ambassador, tennis champion and entrepreneur, Venus Williams, and a young Lacoste fan (played by Saniyya Sidney, the actress who portrays Venus as a young woman in the Oscar-winning film The Williams Method).
A stylish battle
It's a funny moment of complicity. They both realise that they have the same piece of clothing with the iconic Lacoste crocodile embroidered on it. This connection initiates a lively dance battle.
Inspired by Venus Williams' mythical dances on the side of the dance floor, the two women move joyfully, each in her own way, using the common jacket as a unique piece of expression.
Capturing style in motion
Irish photographer Ronan Gallagher captures this encounter, blending documentary style with the contemporary essence of street fashion. The video is directed by the young and talented duo Kenten.
In line with the new campaign, the audiovisual piece also features The Sugarhill Gang's song Apache as the soundtrack, which adds a touch of dynamism and humour to the exchange.