READ IN: Español
We can now listen to 'LADAH TEMPLE', the first LP by the producer and DJ from Barcelona AWWZ. An album in which she collaborates with eight other women, composers, singers and also producers: LaBlackie, RRUCCULLA, Simona, Ange, Demmy Sober, Tina Pámpano, Kristy V. and Ava Den.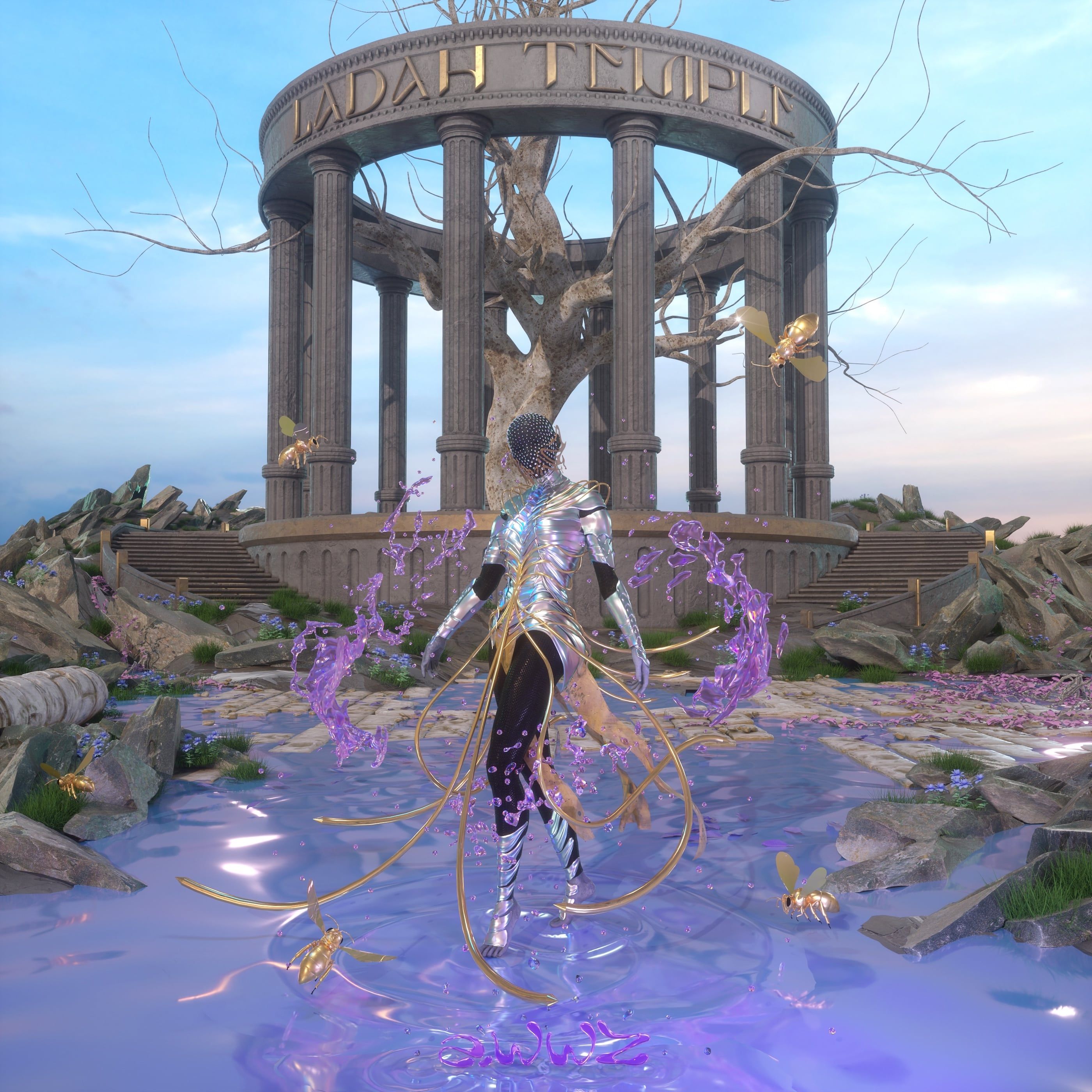 'LADAH TEMPLE' stems from Gemma's (AWWZ) fixation on wanting to work with more women in the studio. Currently there are only 2.5% female producers and music studios tend to be predominantly male spaces. AWWZ has long been fighting for these places – and a number of dynamics that go hand in hand with them – to change. That's why it makes perfect sense for her to be the one to carry out a 100% female project. In fact, in parallel to the album, she is finishing a short documentary entitled 'Women in the studio' which talks about the whole process of writing 'LADAH TEMPLE', as well as the experiences of different women in the studio.
The name 'LADAH TEMPLE' comes from this very thing. From this fantasy world (AWWZ's dream) where there are these fairies (the artists on the album) who are comfortable in their temple; their safe space (the studio); making their magic (the music). Gemma, who has always liked to play with the placement of the lyrics, finally came up with this title last May. With the help and vision of Fence Studio, it came to life in 3D.
In recent months, AWWZ has already been showing us bits and pieces of this work. He did it first with 'CANTO DE SIRENA' with Argentine pop singer Simona; then with 'G-SPOT', a very raw drill with LaBackie; and now with 'BB NIT', a purely club track that he presented exclusively at the Sónar Festival, the place where it was inspired.
Now, we can discover other hidden diamonds such as 'LG', a wonderful intro with producer RRUCCULLA; 'WERK', probably the most danceable track on the album with the DJ and producer from Canada Ayy Den; 'CRISTALES ROTOS', which was the first song that the artist worked on the album with Tina Pámpano and Kristy V. The nostalgia and sentiment of Ange, Catalan resident in Australia in 'NO QUEDA MÁS'; or 'FIND YOU', a track to make love that puts the icing on the cake to this work with her usual collaborator and friend Demmy Sober.
The diversity of styles, origins, references and inspirations of all the artists is palpable in this 'LADAH TEMPLE'. It is curious how being a super eclectic work and where you can see the personality of all the collaborations, when you listen to the whole album you can still feel the characteristic sound of AWWZ as the common thread of all the songs. Gemma has had the opportunity to open up to new fields and sounds, a great process of growth for her as a producer, but without ever losing her signature.
Listen to 'LADAH TEMPLE' on Spotify now: