READ IN: Español
Lapili begins a new stage in his career with this cut featuring Kuduro percussion and electronic music.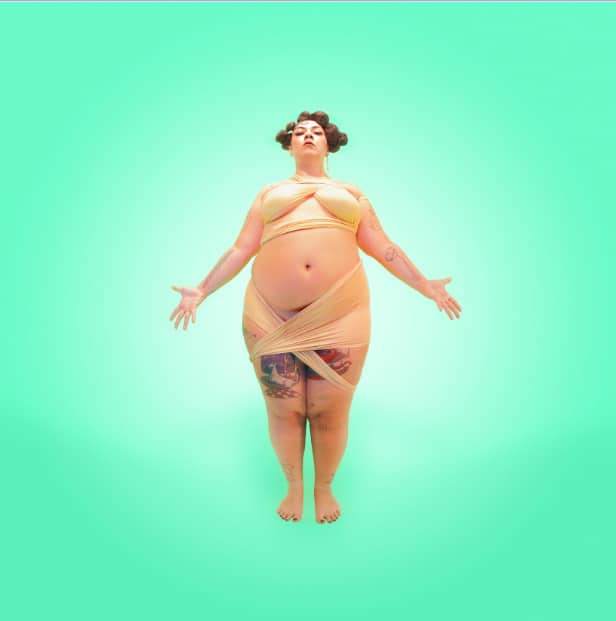 Breaking the mould, opening minds. That is the natural vocation of Lapili, who returns with a new single: 'María Poderío'. It is a song against the fears and insecurities that destabilise us, advocating looking them in the eye and embracing them so that they stop hurting us.
"This song encourages us to break the chains, the fears, and to look them in the face. The idea is a dream that, apparently, is a nightmare. A kind of sleep paralysis", explains the artist. "And I wake up inside this nightmare that is a jumble of threads and fabrics that bind me, pull me and subdue me. By looking these fears in the face, accepting them and giving them a name, I manage to make a dress out of these threads. They no longer subdue me but are my armour".
Because 'María Poderío' is struggle and celebration.
"We have decided to bring up this issue in this month of struggle to remember how important it is to be free. To be visible and to embrace our authenticity. Therein lies enormous power," says Lapili.
In a few months, her first album will be released: 'Piligrossa'. An album in which, without leaving aside her fight against stereotypes and discrimination, she will explore other deeper and more introspective themes. And she will do so by exploring new music and styles to provide her message with a better vehicle.
"I don't want to reveal too much about the LP yet, but I can say that it is something very special. It brings together all the artistic disciplines that interest me and is obviously loaded with dance, something that is essential to me. Dance as a form of expression, of communication and as a connection with my core and with other people's core. On a musical level there is a wide variety of genres that interest me and I sum them up in Afro-Caribbean rhythms. There is Afrohouse, Afropop, Kuduro, Dembow, Dancehall and Reggaeton. And on a conceptual level, Piligrossa, apart from being a musical album, is a story that will be both to listen to and to read. A gift to my inner child," she adds,
And speaking of musical novelties… Have you listened to 'Maricón' by LASKAAR yet?