READ IN: Español
Founder and creative director of Lever Couture, Lessja Verlingieri offers stunning couture ready-to-wear as well as luxurious formal and evening wear.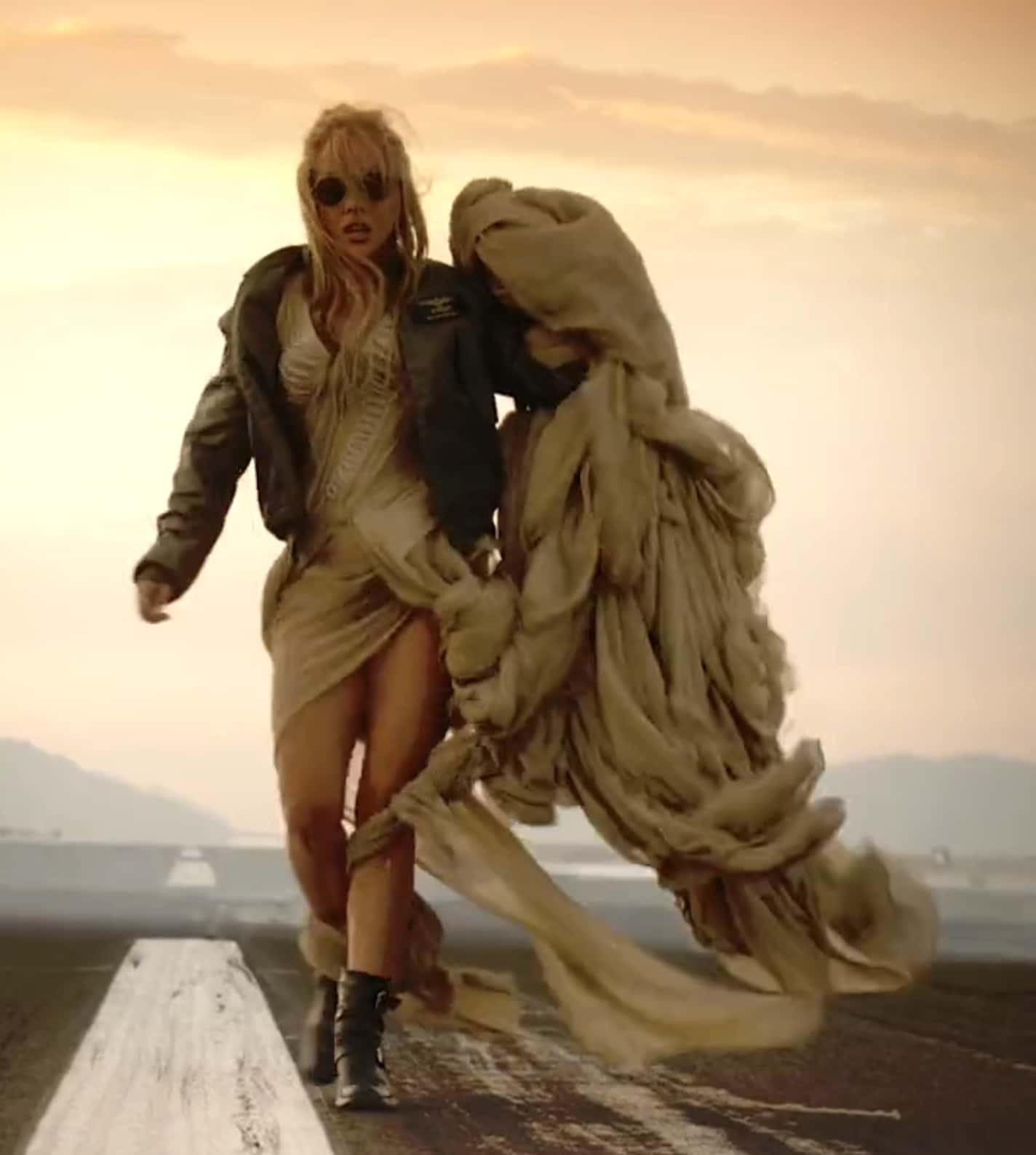 The Ukrainian designer is in charge of the wardrobe for 'Hold My Hand', Lady Gaga's latest music video whose theme was written expressly for the film Top Gun: Maverick. The audiovisual piece shows us, at its peak, the artist bursting into a wasteland where a dress inspired by the shape of a parachute takes centre stage. Up to 200 metres of fabric with ropes were necessary to make it.
Lessja Verlingier found her inspiration in the aerial theme of the feature film: high-performance technical clothing mixed with an avant-garde aesthetic, as well as bright colours, nature and the music itself. But this is not the first time the founder of Lever Couture has worked with Lady Gaga. She has previously designed a number of fully customised outfits.
"Nicola Formichetti has supported my brand since the beginning and we have collaborated on several projects over the last ten years. I wanted a dress that would fit the theme of the upcoming Top Gun sequel and I was honoured to step into his universe once again and create something unique and magical for Lady Gaga," says Verlingier.