In recent weeks we have heard many people talking about collaboration between Off-White and VLONE. A lot of them have asked us about VLONE: Who are they?, Where is it from?, etc. So we decide to write about the brand, below we clarify your doubts…
En las últimas semanas hemos escuchado hablar por activa y por pasiva de la colaboración entre Off-White y VLONE. Mucha gente nos ha preguntado por VLONE, ¿quienes son? ¿de dónde sale esta marca?, etc. A continuación os quitamos de dudas…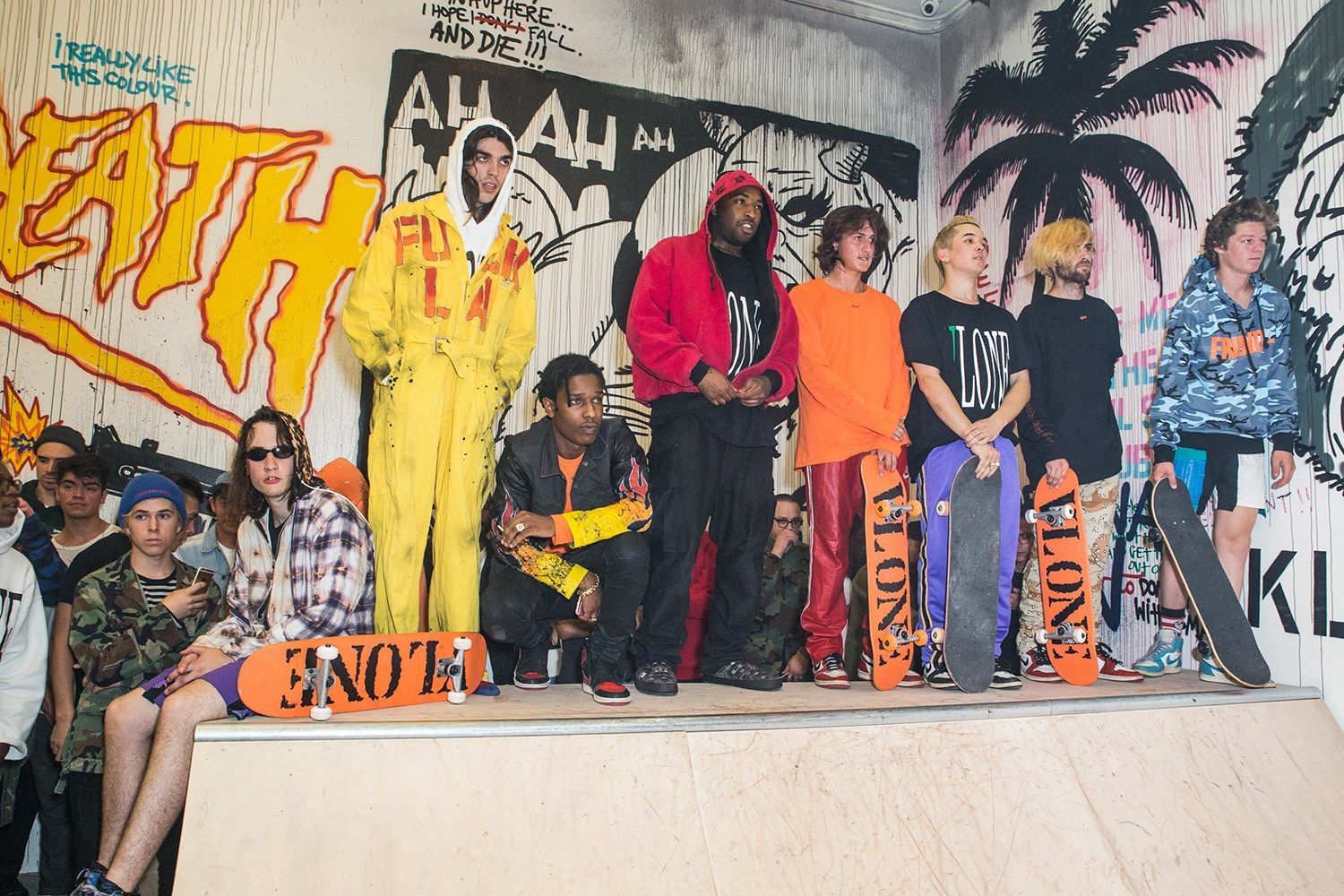 Art director, creative director, stylist, style icon and A$AP Mob founder… A$AP Bari, is the man behind cult fashion label VLONE. Recently he has launched his own collection with the support of A$AP Rocky and Virgil Abloh.
Director de arte, director creativo, estilista, icono de estilo y fundador de A$AP Mob… A$AP Bari, es el hombre detrás de VLONE la nueva marca de moda de culto. Recientemente ha lanzado su propia colección con el apoyo de A$AP Rocky  and Virgil Abloh.
«I make my own trends, my own style, my own lifestyle»
«Creo mi propia tendencia, my propio estilo, my propia forma de vida»
by A$AP Bari on Live Nation TV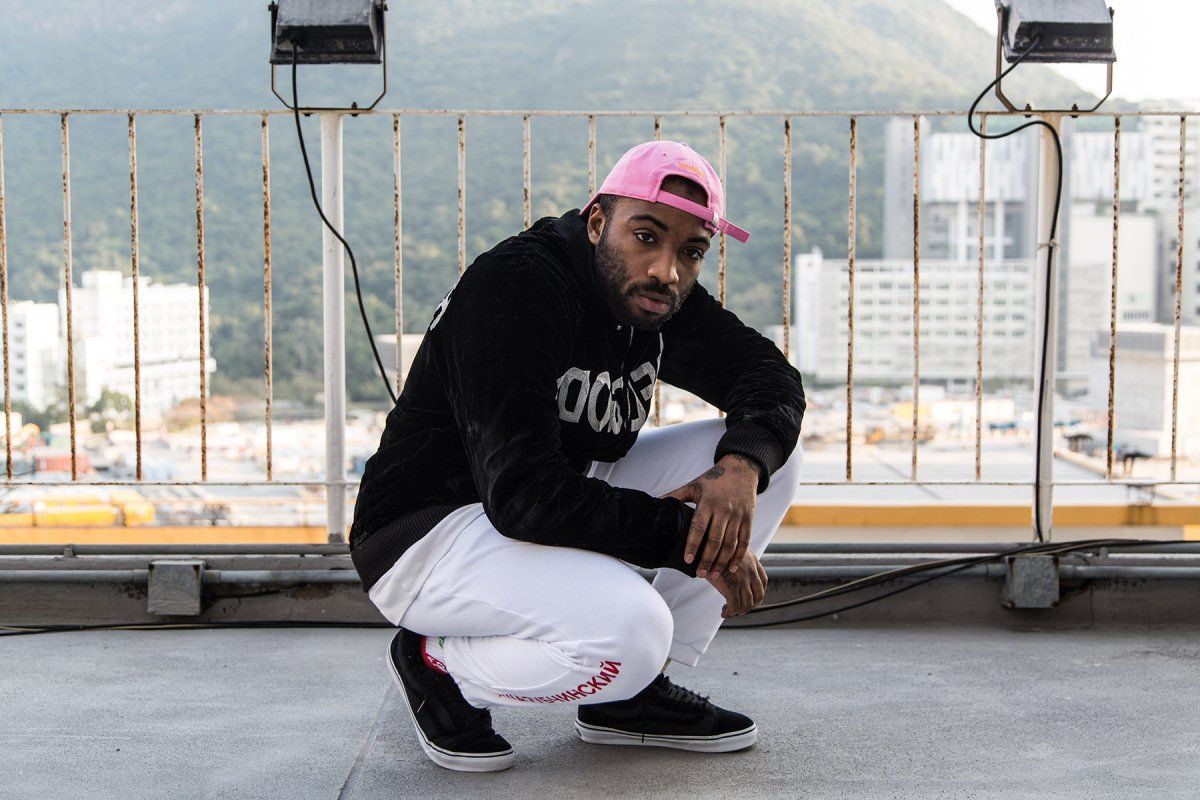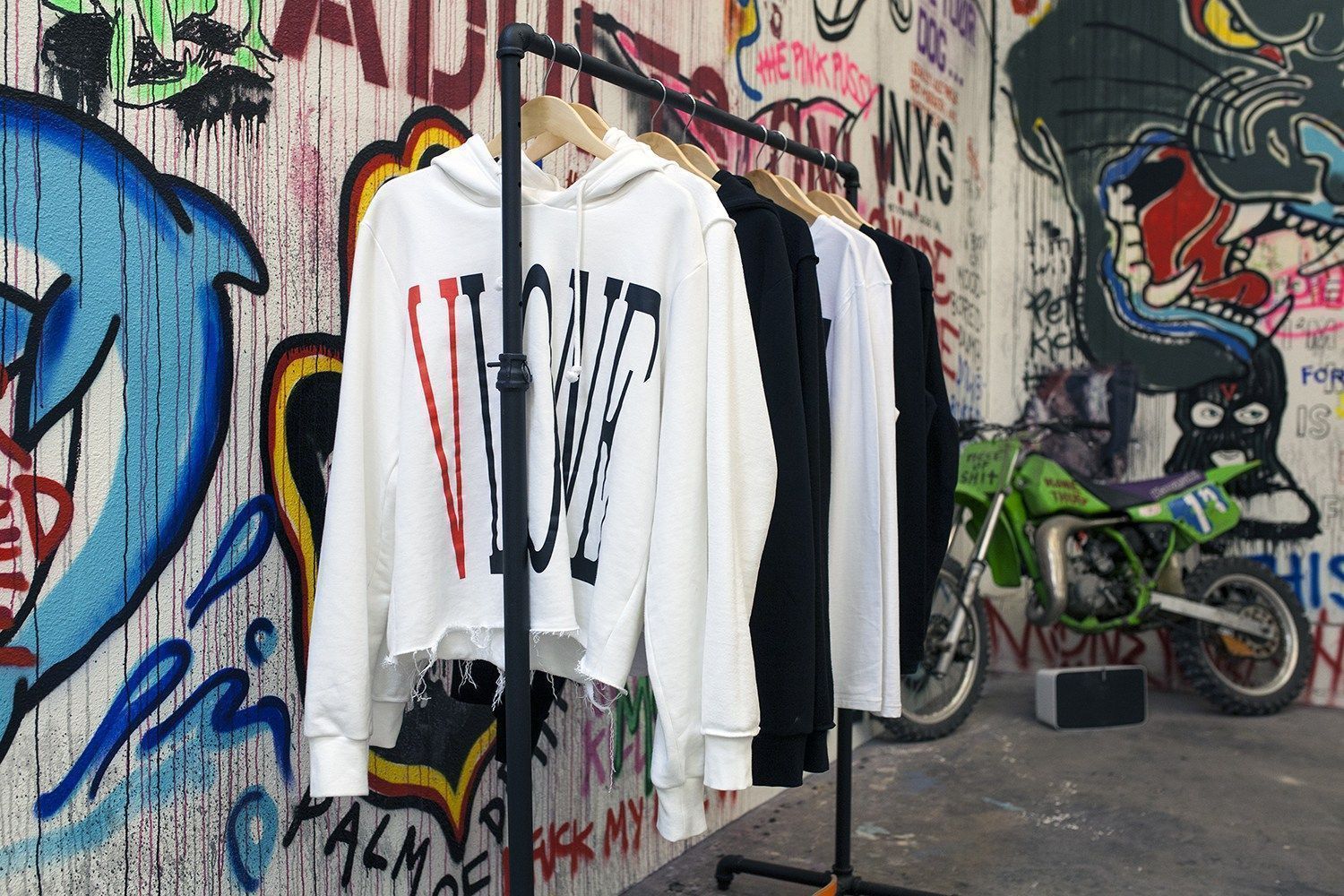 VLONE collection is composed of 15 looks that were presented in a warehouse space daubed with graffiti and installed with a half pipe, Bari's designs heavily featured camo patterns and VLONE branding on a variety of jumpsuits, tees and hoodies. The launch is accompanied by a special collaboration with Virgil Abloh's Off-White label.
La colección de VLONE se compone de 15 looks que fueron presentados en el downtown de Los Ángeles, en un almacén lleno de graffitis y con un half donde skaters presentaban la colección. Los diseños de Bari están cargados de tejidos camuflaje e impresiones del logo de VLONE aplicado en camisetas, monos y sudaderas con capucha. El lanzamiento está acompañado de una colaboración especial con Off-White, la marca de Virgil Abloh.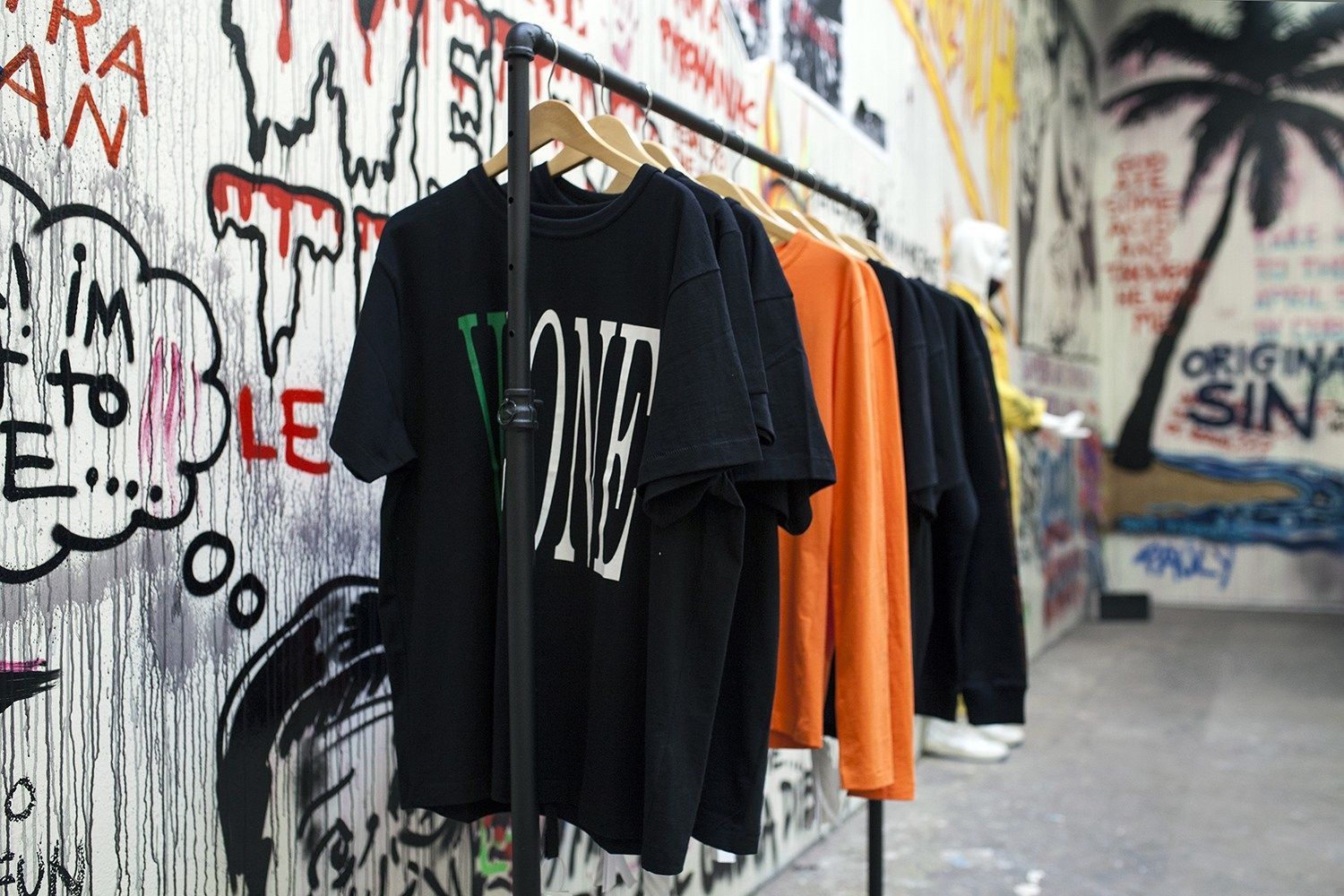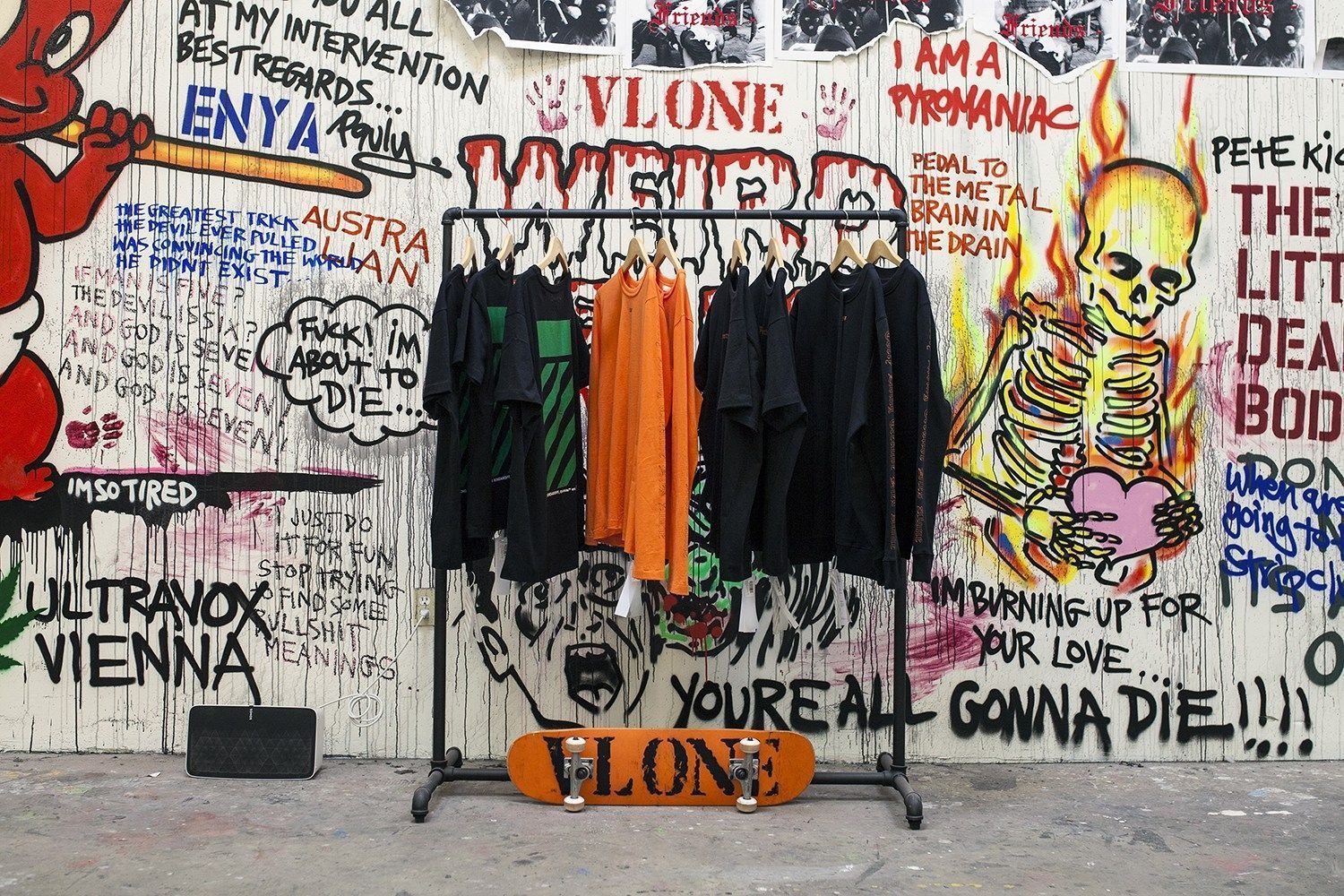 After debut in 2014, VLONE's return was first launched early this year in Europe during Paris Fashion Week, with sightings of Kanye West, Wiz Khalifa and Abloh in the label's outfits following.
Después de debutar en 2014, el retorno de VLONE se presentó por primera vez en Europa durante la Paris Fashion Week a principios de este año, donde contó con el apoyo de Kanye West, Wiz Khalifa y Abloh entre otros.
We are sure that VLONE is here to stay this time. Its pieces have been known to sell-out fast, so if you have the opportunity to buy it, do it!
Estamos seguros de que esta vez VLONE ha llegado para quedarse. Sus prendas son conocidas por sus rápidos sold out, así que si tienes la oportunidad de comprar alguna pieza, no lo dudes… ¡hazlo!
#musthave
Sigue toda la información de HIGHXTAR desde Facebook, Twitter o Instagram