READ IN: Español
This season, Loewe's iconic bags and accessories are reinvented in new shapes and colours. The Puzzle comes in pure solid colours, and the Goya, Flamenco and Puzzle Hobo are transformed into puffers. The sunglasses also have new quilted shapes.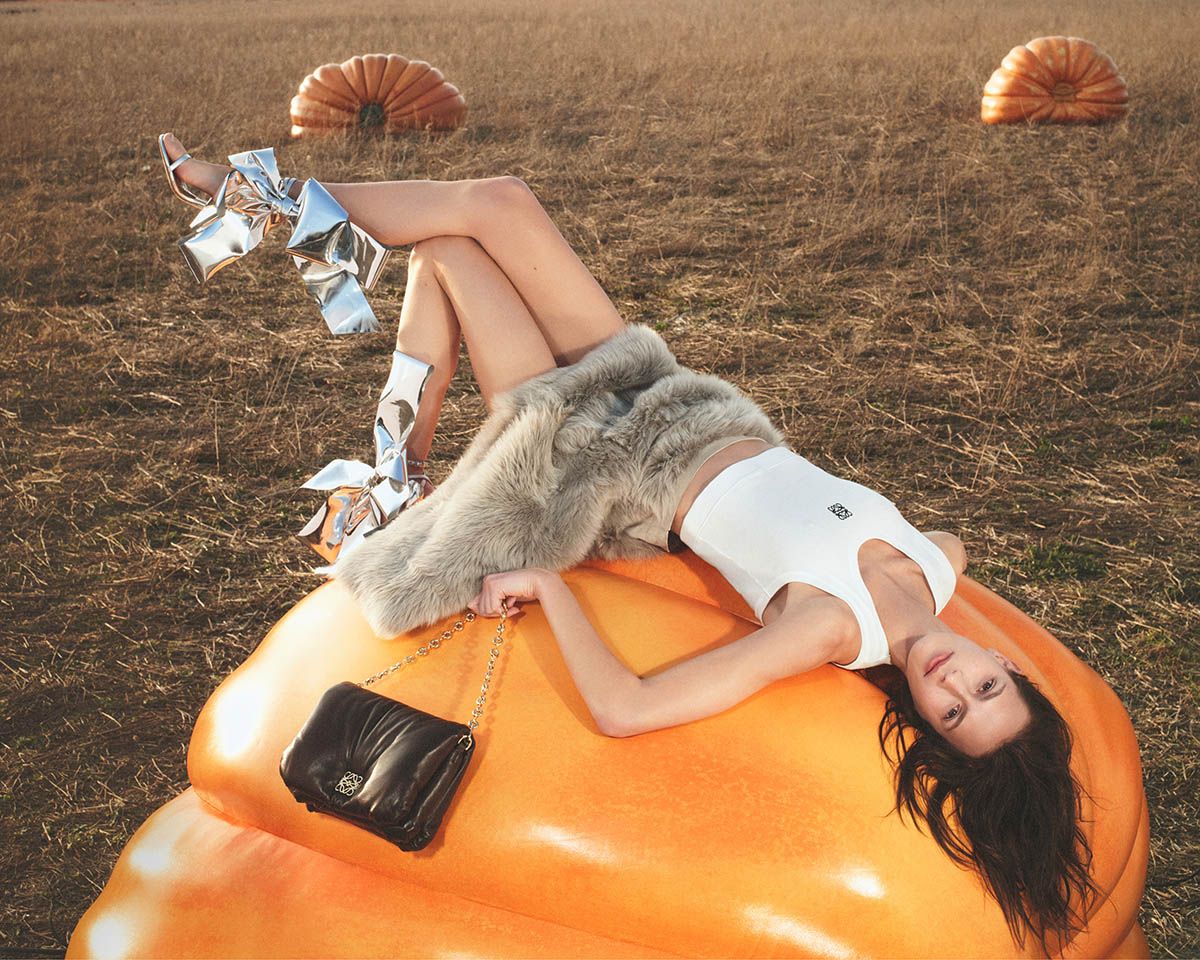 Technological innovation, craftsmanship expertise and colour theory merge. Finishes and shapes stand out. It's a conceptual approach: removing excess decoration to focus on the idea. Every part of the Puzzle bag, from the satin calfskin panels to the solid hardware, is exactly the same shade, highlighting the power of the single, clear hue.
Puzzle Fall Winter 2022 comes in an earthy palette with bright accents: vintage green, plum, aquamarine, black, pecan, orange and dive blue. The same goes for the Hammock and Bracelet bags. By using a single solid colour, the emphasis is on form and silhouette, craftsmanship and materials; an incisive and vibrant attitude.
The history of the puffer takes leather craftsmanship even further with the Goya bag, reminiscent of a piece of jewellery, transformed into the Goya Puffer. Its shiny lambskin nappa leather body has been filled with natural goose feathers and finished with a golden anagram clasp for a quilted effect. It is available in clay green, black, dark chocolate, camel and plum.
Likewise, the Flamenco bag has become the Flamenco Puffer and the Puzzle Hobo has become the Puzzle Hobo Puffer. The Puffer story continues in the eyewear: inspired by the striking trompe l'oeil of surrealism, the sunglasses have large frames inflated in bright primary colours and a new screen-printed logo.
Sensual and feminine is perceived at all times. The feel is as important as the look. How these bags feel and how they make you feel; whether slung on a shoulder strap, with the golden doughnut chain or held like a soft puffer clutch.
Now… you can get your hands on Loewe's revamped classics on their website.