READ IN: Español
Photographer Lukas Wassman takes a selection of LOEWE favourites to the south coast of France, specifically to the resort town of La Grande-Motte and the salt marshes of the Midi. Imbued by the Mediterranean, the resulting series of still lifes brings together a vibrant selection of gifts in a fascinating setting.
At the heart of the campaign is the Chinese Monochrome collection of bags in ten kaleidoscopic colours inspired by Chinese monochrome ceramics. Developed during the Ming and Ching dynasties, ceramics are known for their precise, understated elegance and meticulous glazing and firing process. Reinvented for LOEWE's iconic Puzzle, Hammock, Goya, Bracelet Pouch, Luna and Flamenco bags, the exquisite monochrome shades include pale aubergine glaze, lime green glaze, tea dust glaze and pale celadon glaze.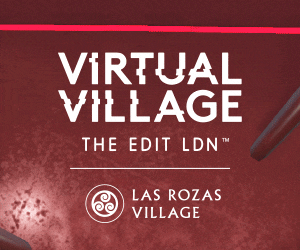 The campaign unveils other virtuoso artisanal details: quilted Goya Puffer bags, hand-woven tote bags with handmade tubes and metallic Pouch bags in the form of bracelets. The intarsia calfskin and shearling bags are decorated with fanciful plant and animal motifs by ceramicist Bernard Leach (1887-1979), regarded as 'the father of British studio ceramics'.
A selection of cosy hand-knitted scarves, Anagrama belts and jewellery, charms, perfumes and botanical scents for the home complete LOEWE's Christmas campaign edit. Magical scenes include handcrafted handbags floating in the air above the salt formations, while an inflatable alligator wears a hat among the rocks. There are castles in the sand, fudge towers, jumping fish sculpted from ice and snails hanging out – all adorned with gifts and presents of all kinds, with sumptuous and exquisite colours, nature-inspired scents and the gentle touch of artisanal excellence.
Find out all the details on the LOEWE website.