READ IN: Español
Nicolas Ghesquière returns with a new Louis Vuitton collection for the Cruise 2022 season. The collection was presented at the Axe Majeur architectural complex in Paris, created by the late artist Dani Karavan.
Louis Vuitton abandons its classic image to take the Vuitton woman to a different environment. In all the pieces, it is clearly perceived a penchant for science fiction and even space travel.
As if just out of a spacial dream, the proposal of this Louis Vuitton Cruise 2022 avoids the vaporous and effortless models, to carry out a much more sculptural, geometric and futuristic designs. Vinyl, as one of the star materials, is dyed red and black to give life to coats and dresses, which are also found in neoprene in various colors. Undoubtedly, prints inspired by space and the 60's star in much of the collection. And suddenly, we realize that in the galactic future of LV there is also room for the military touch and cowboy boots.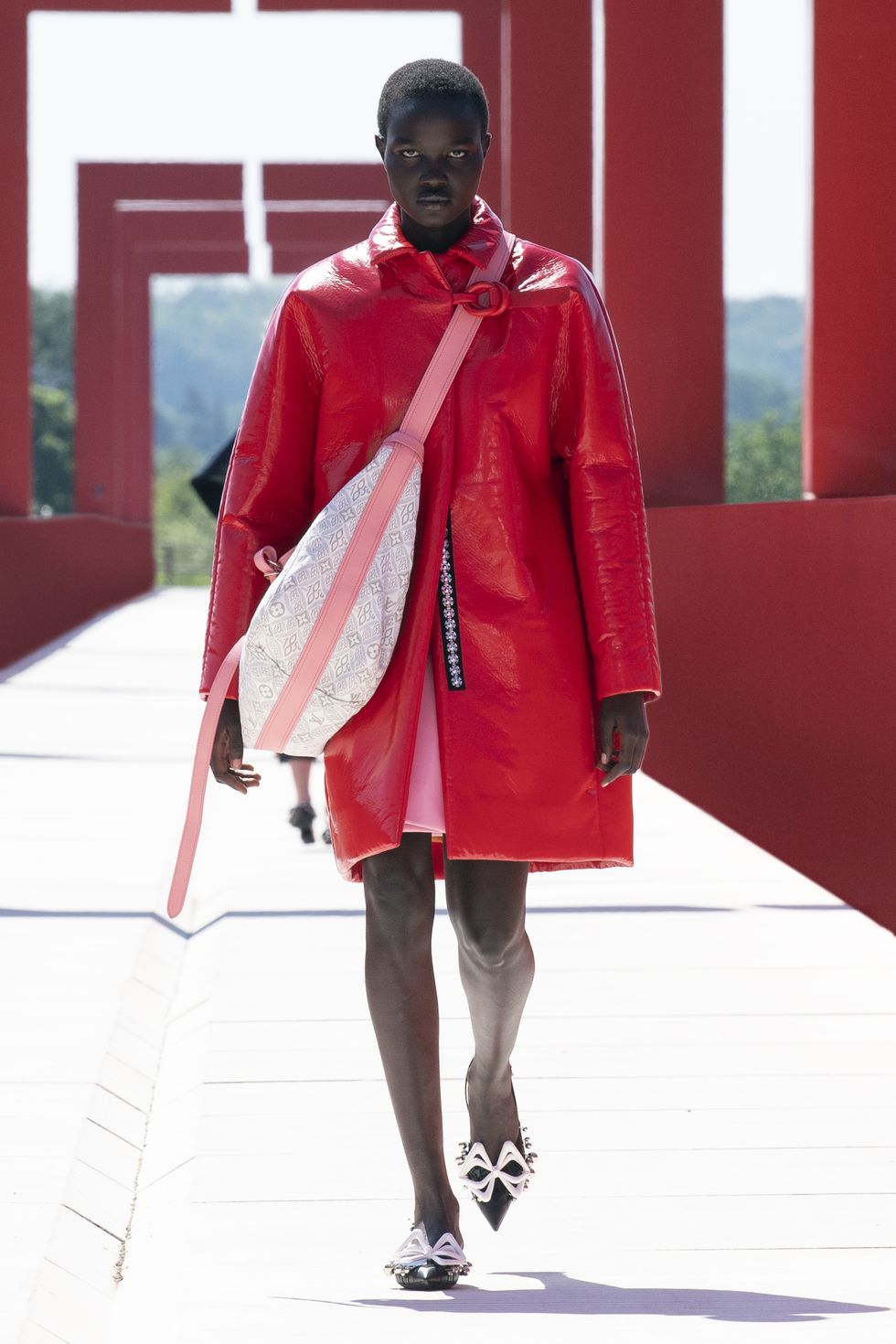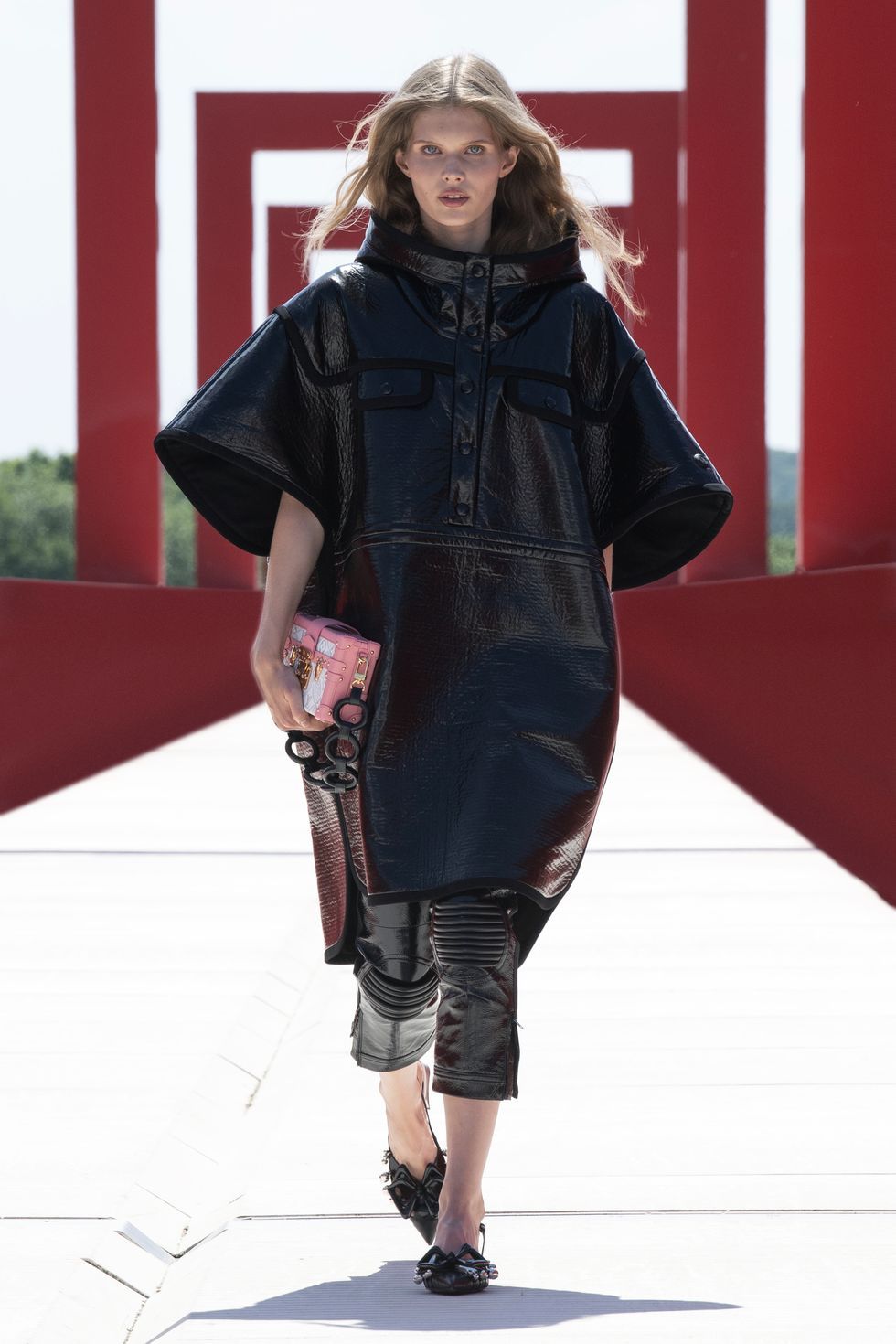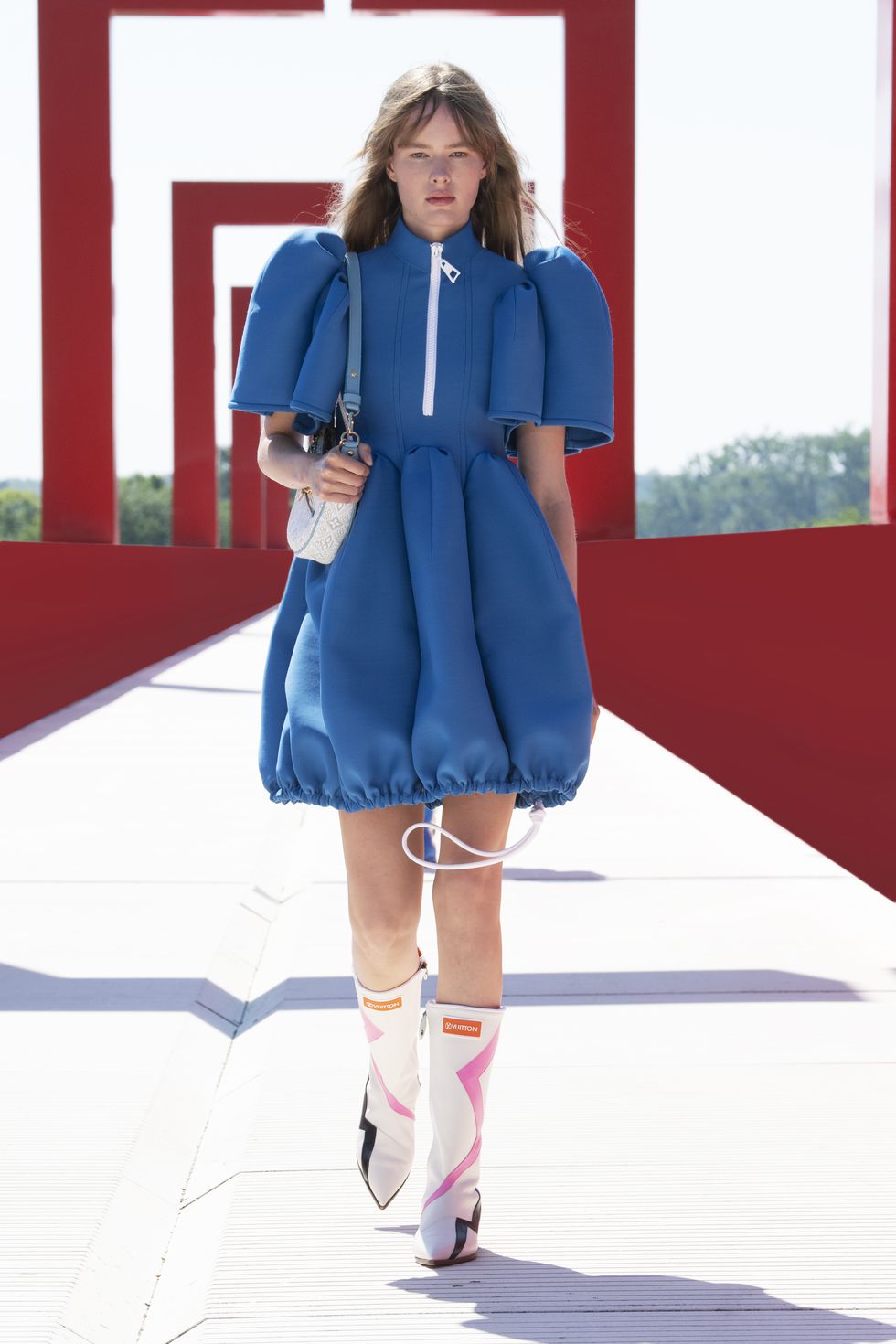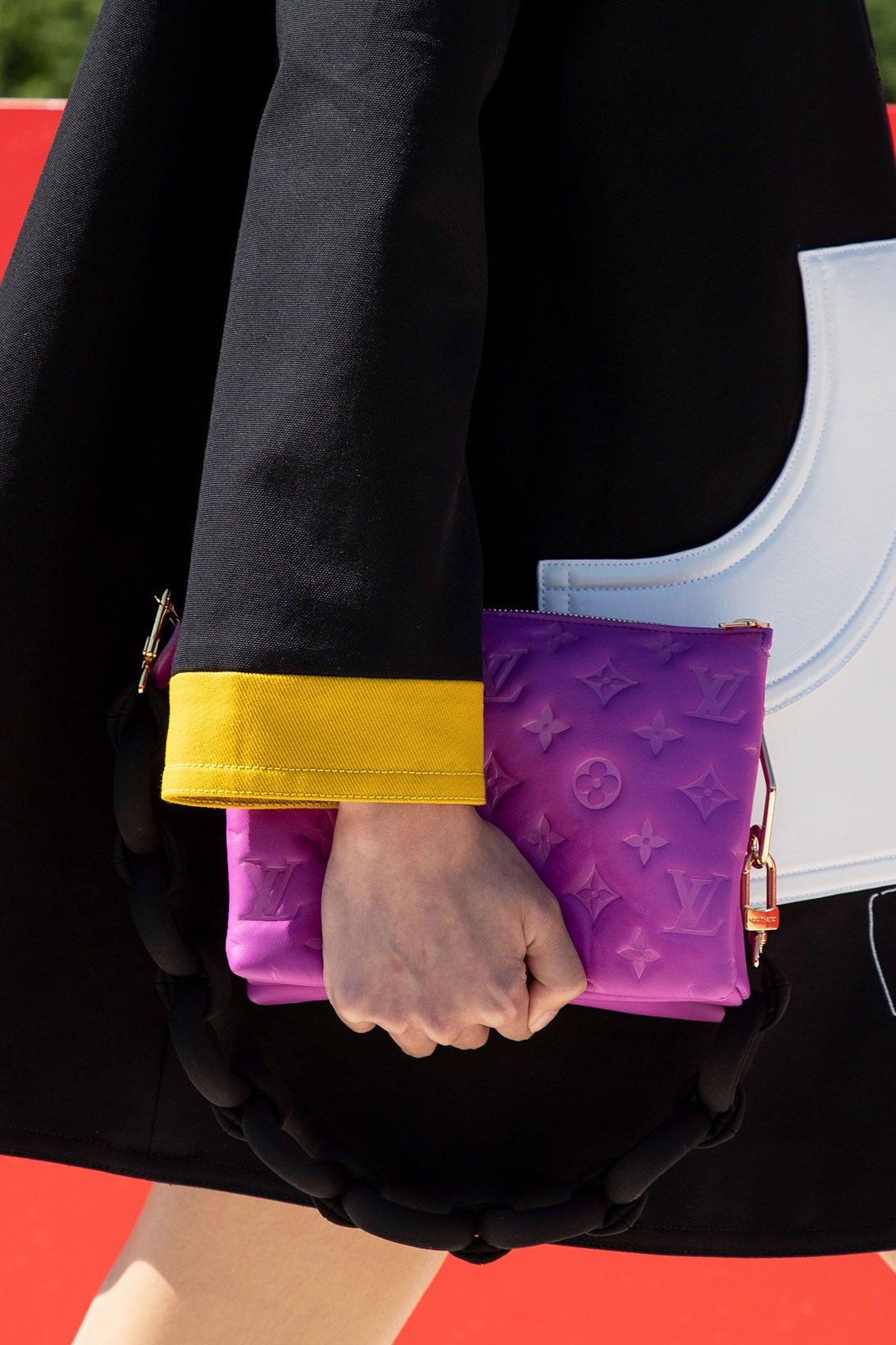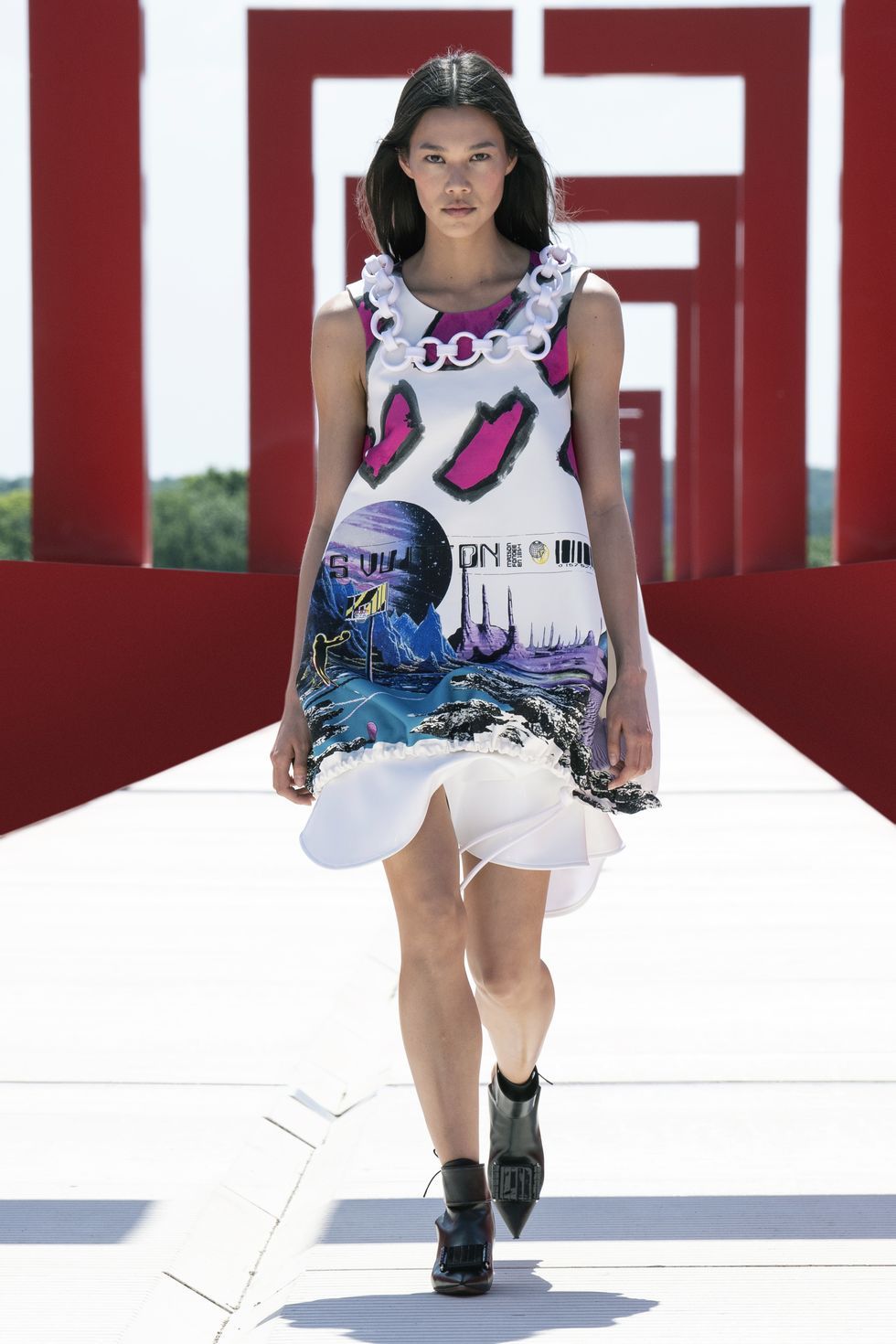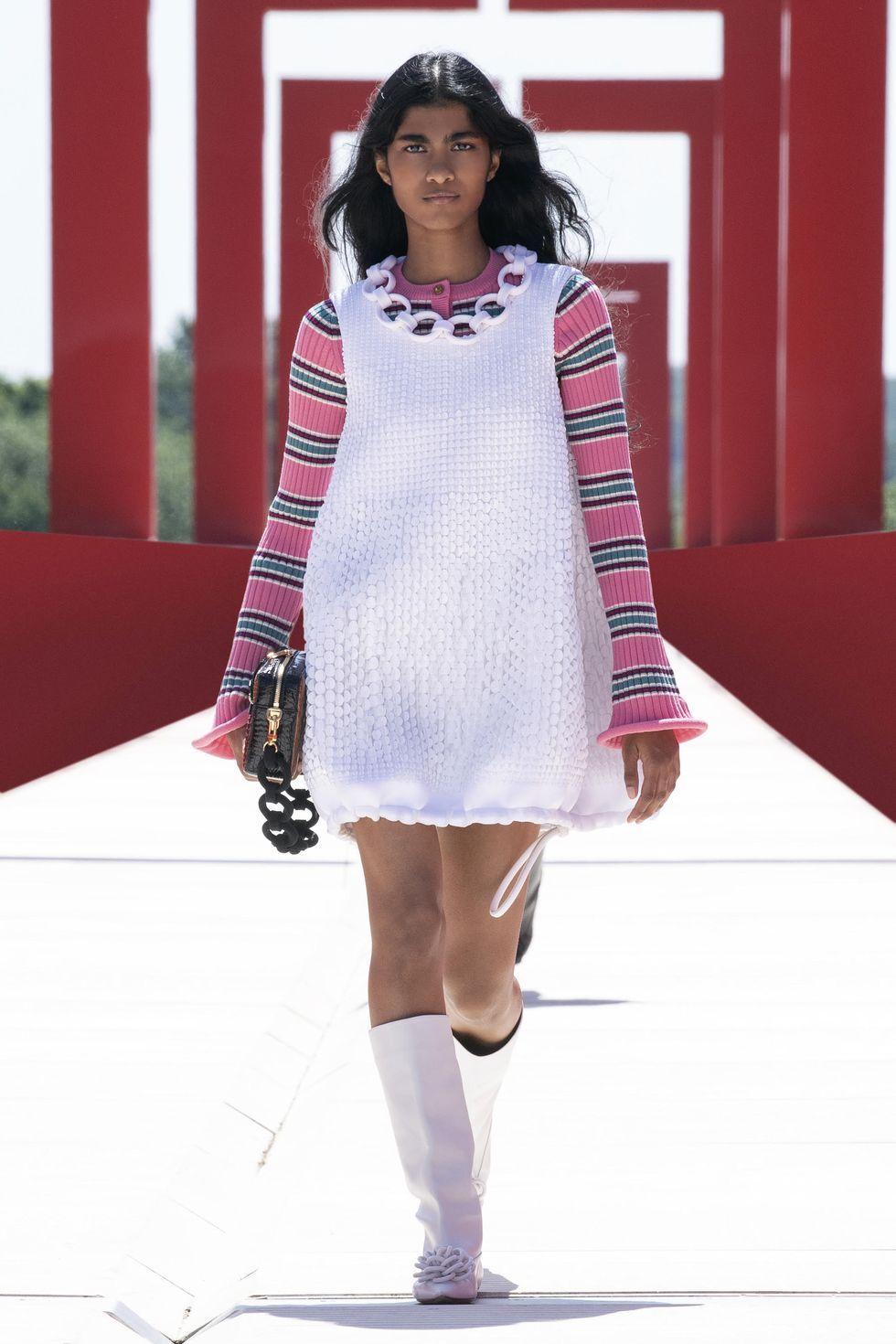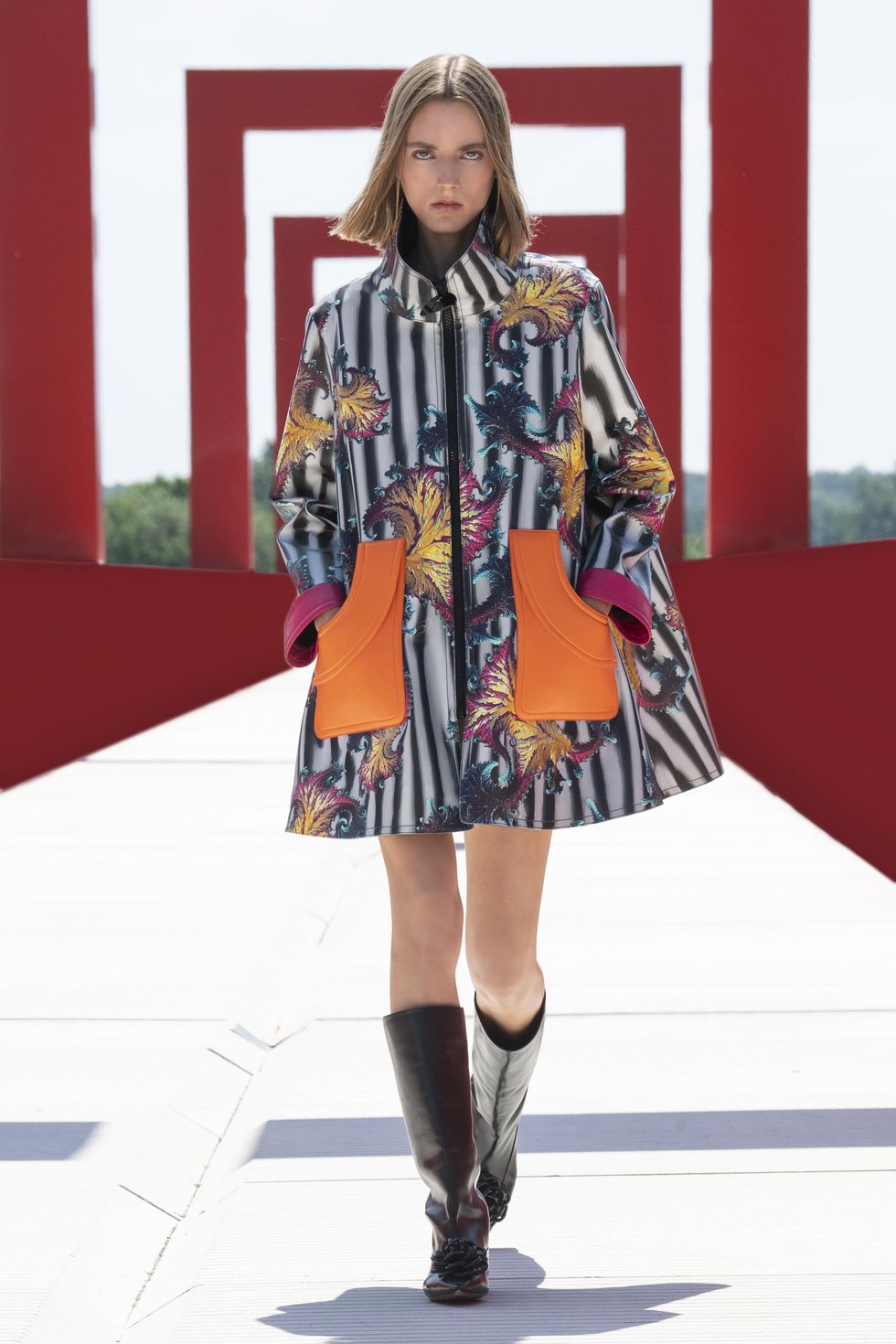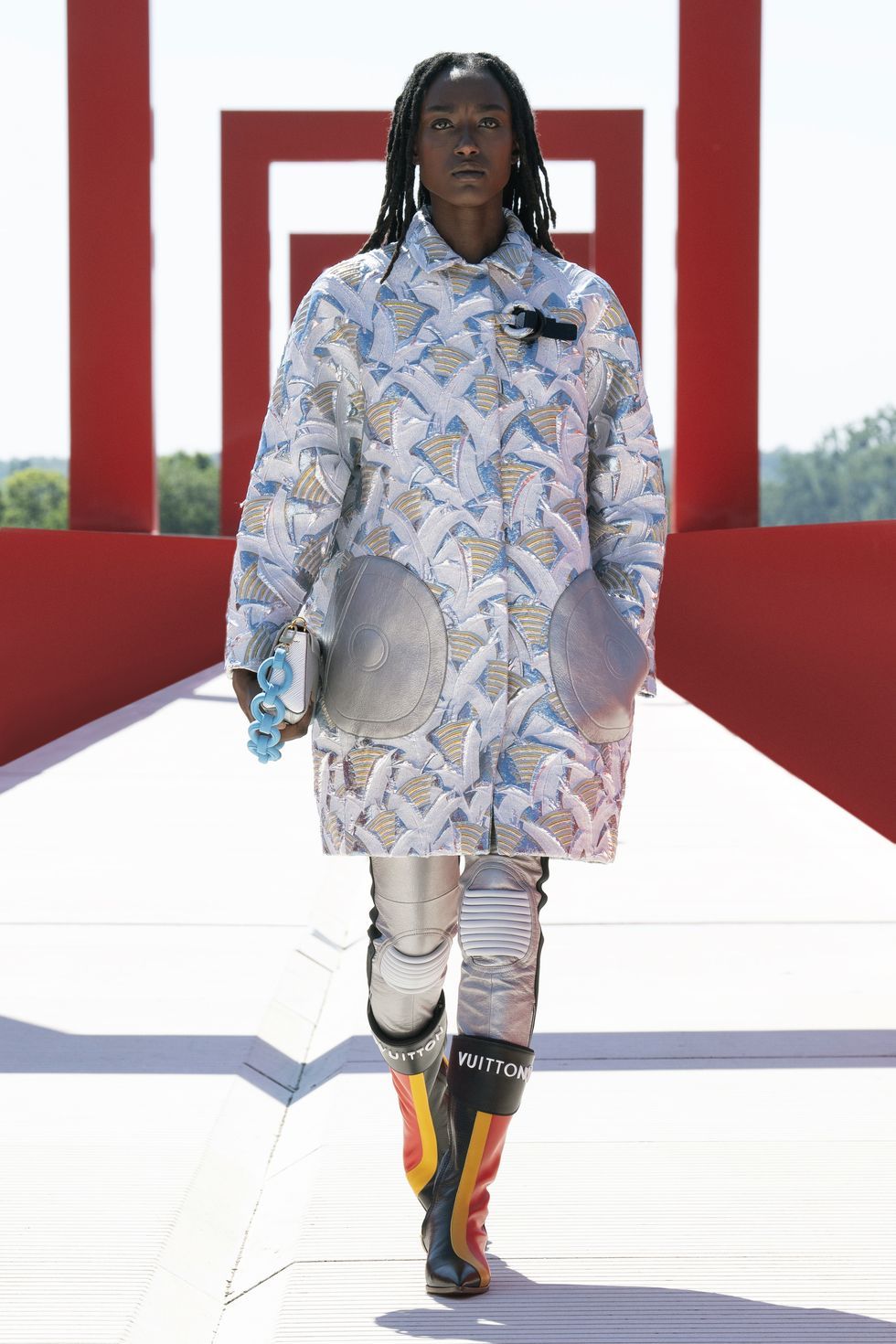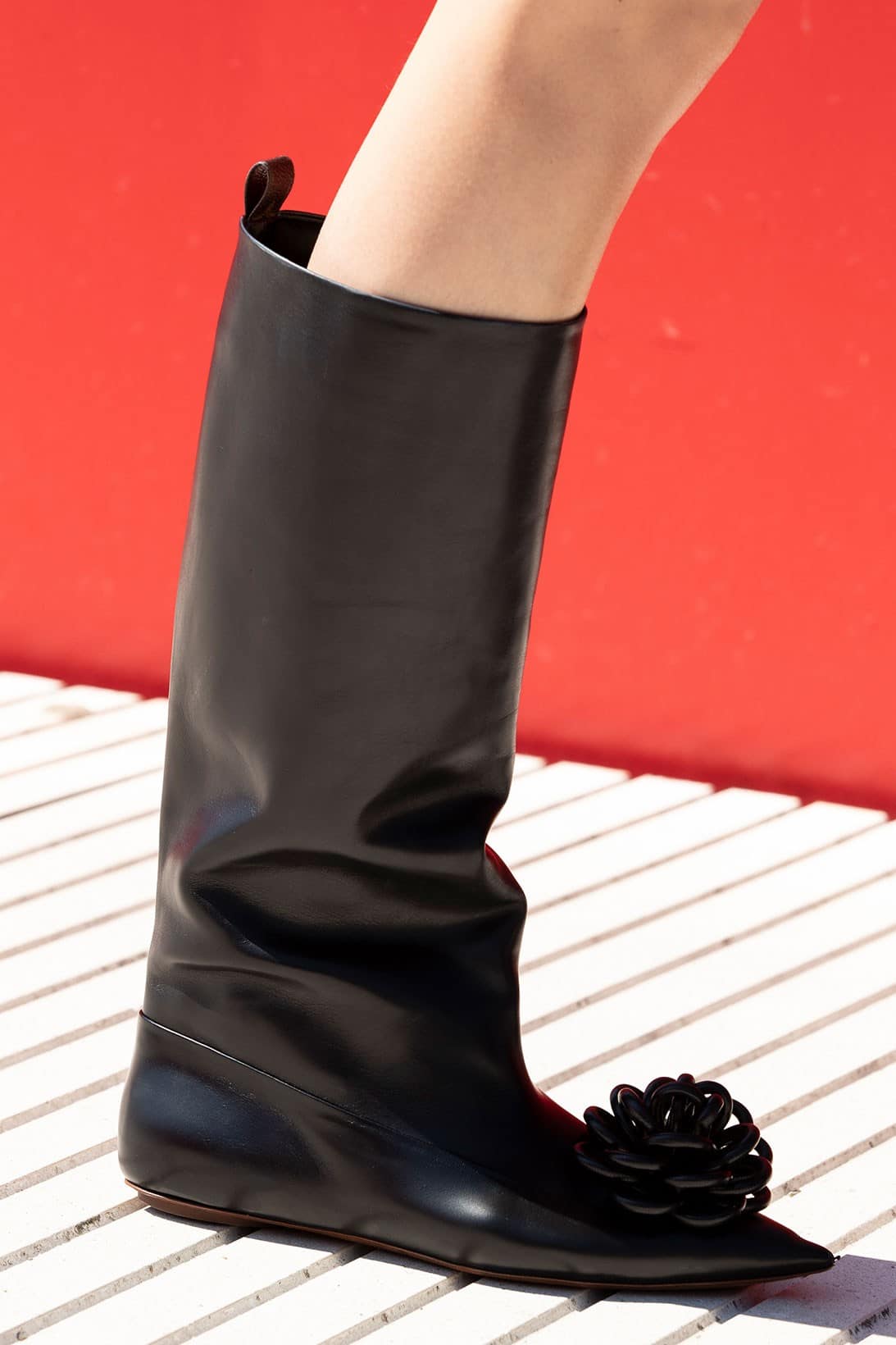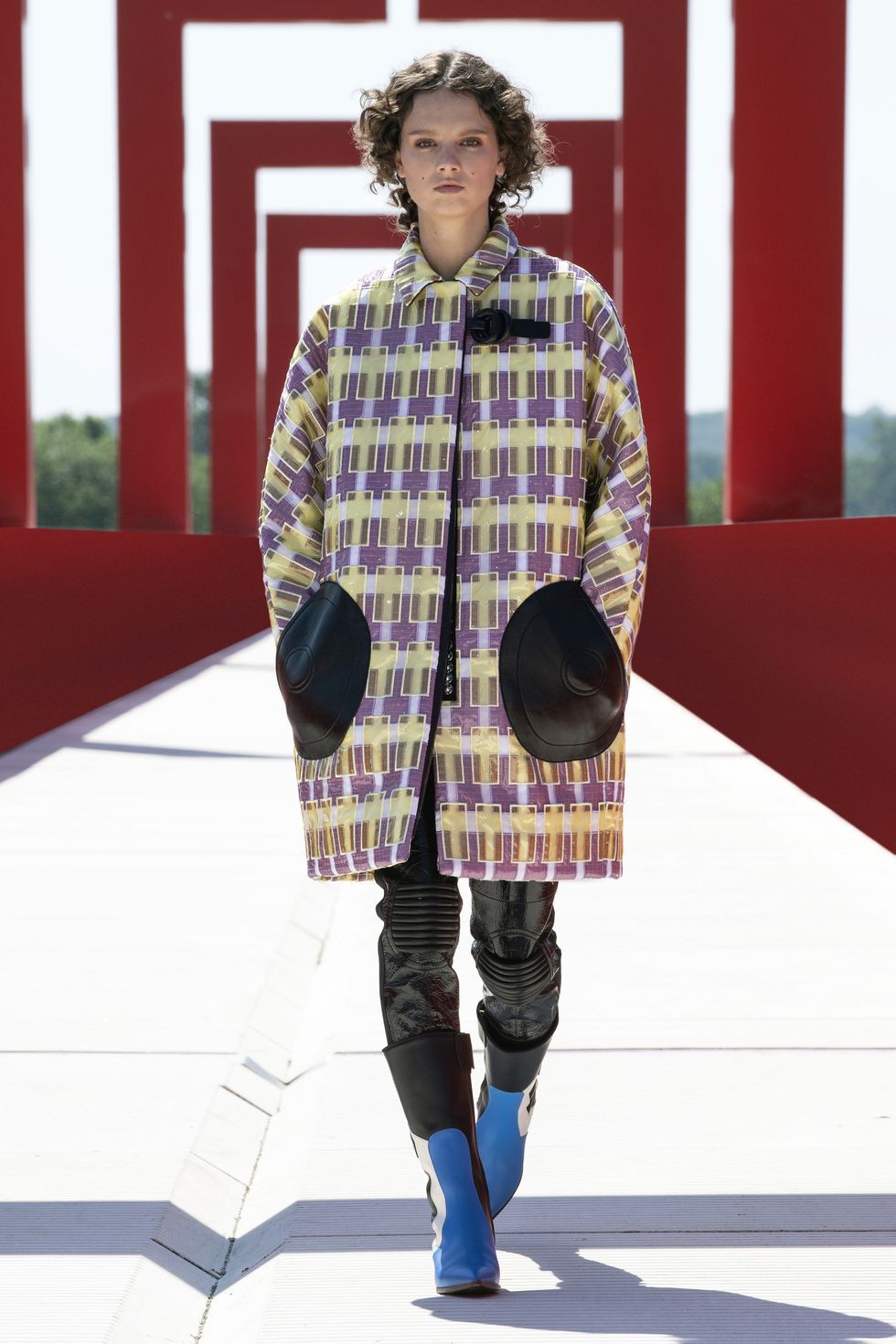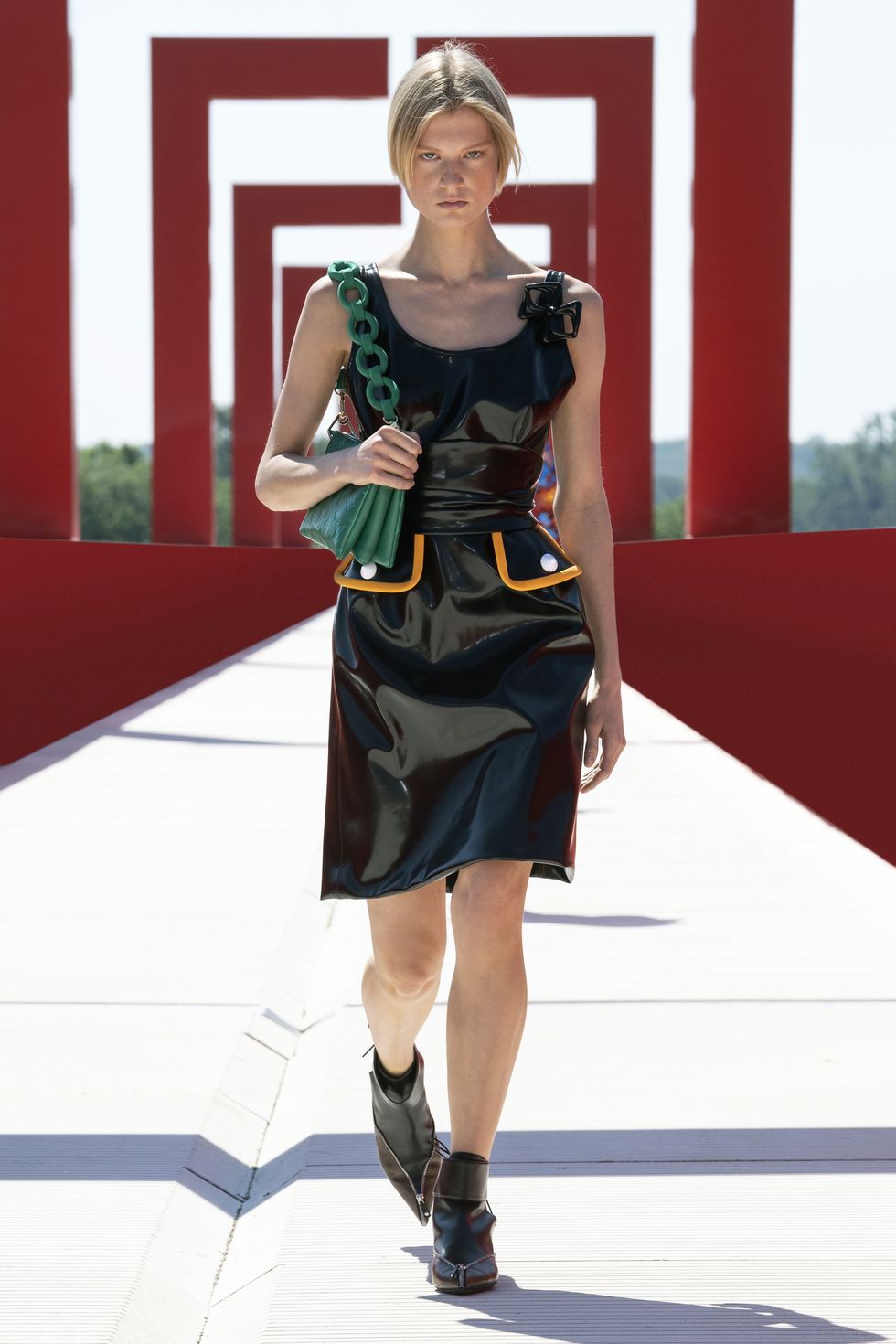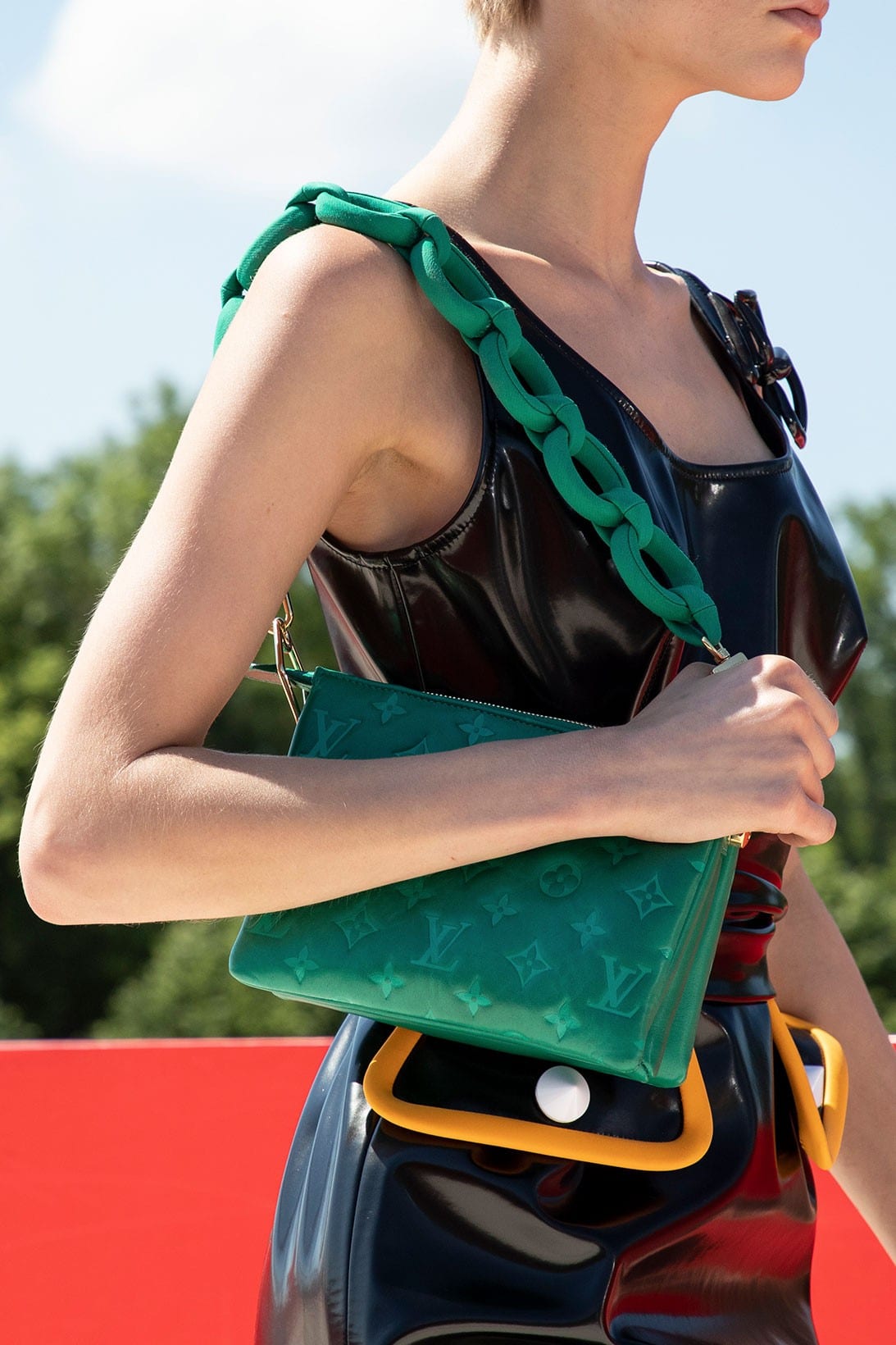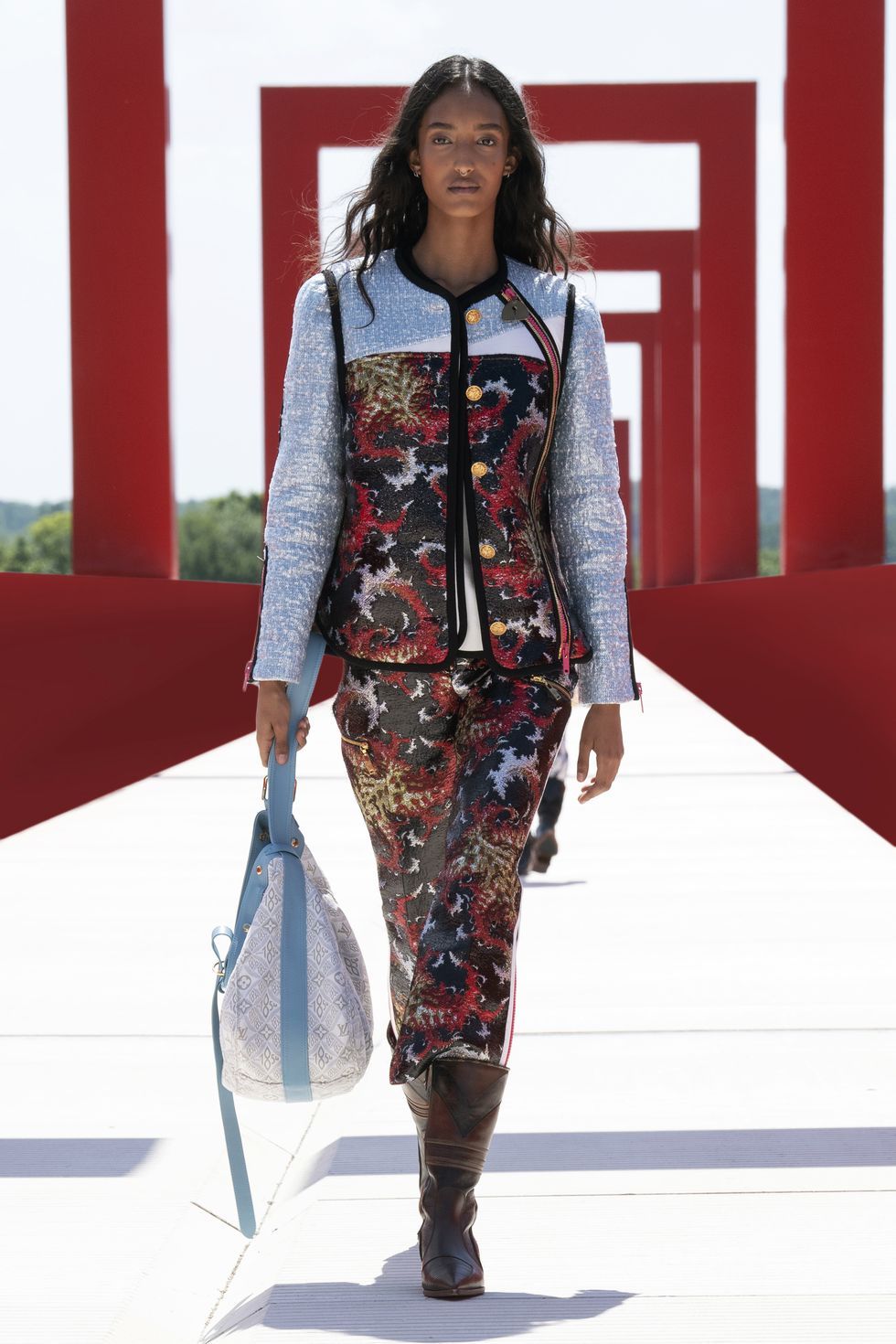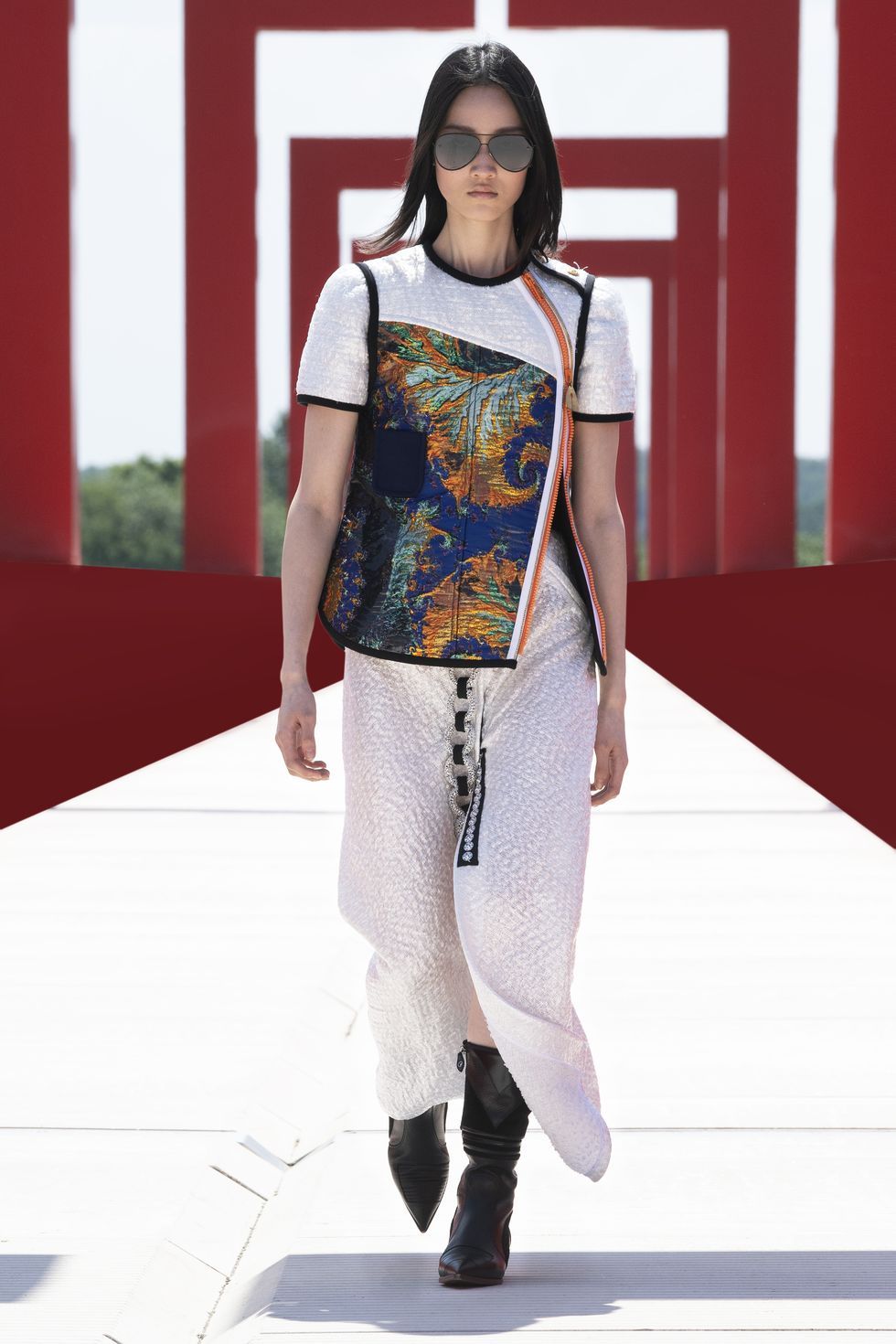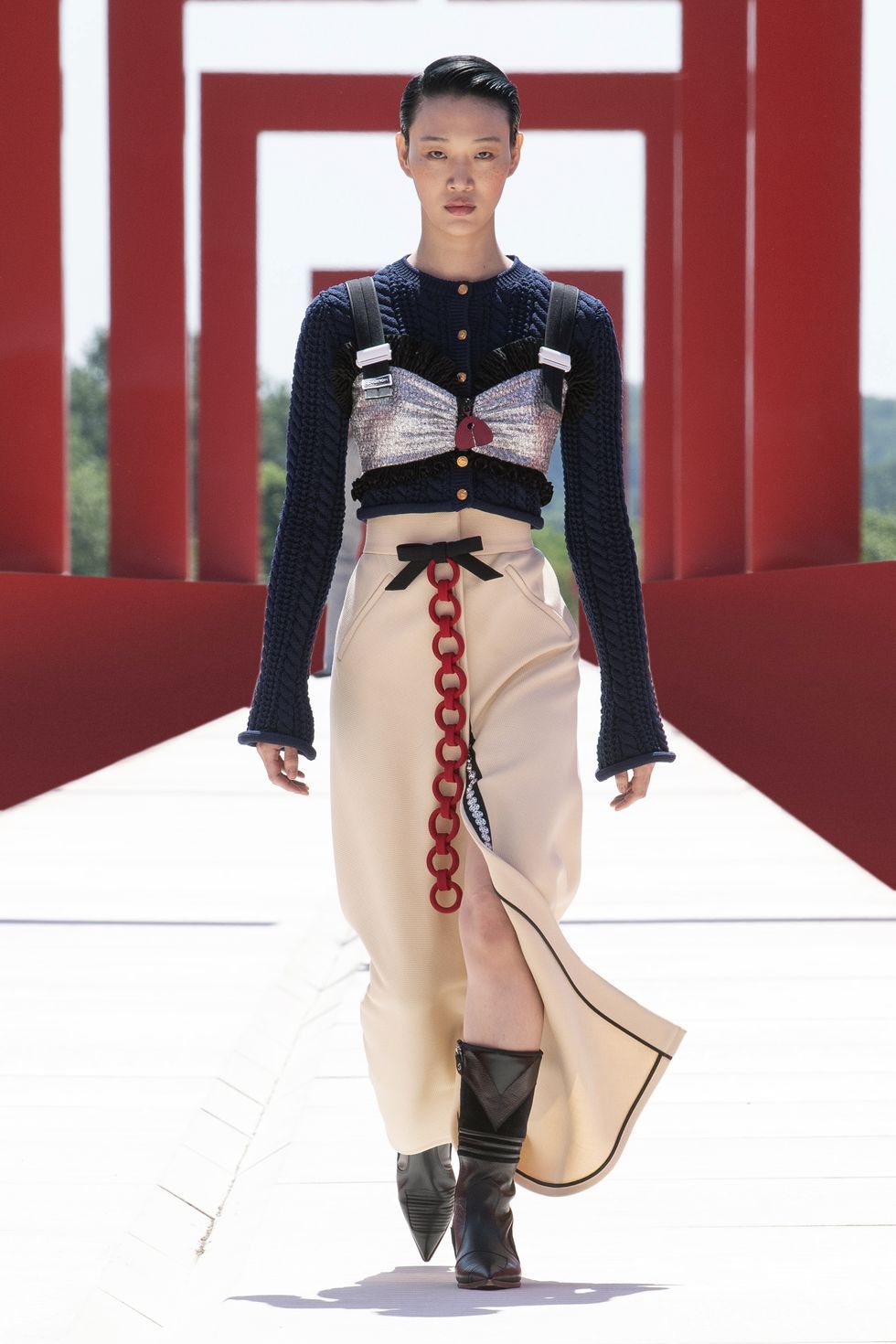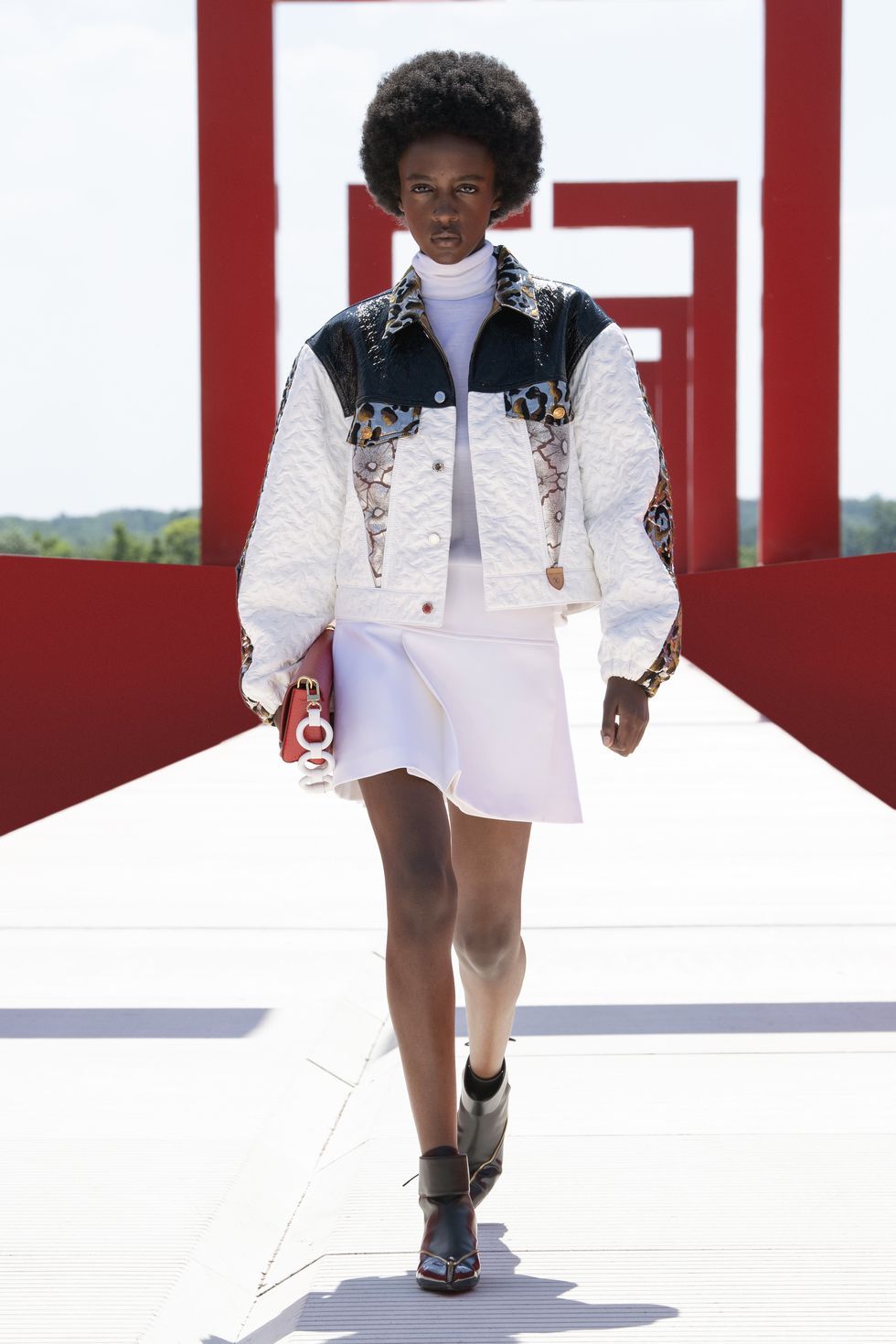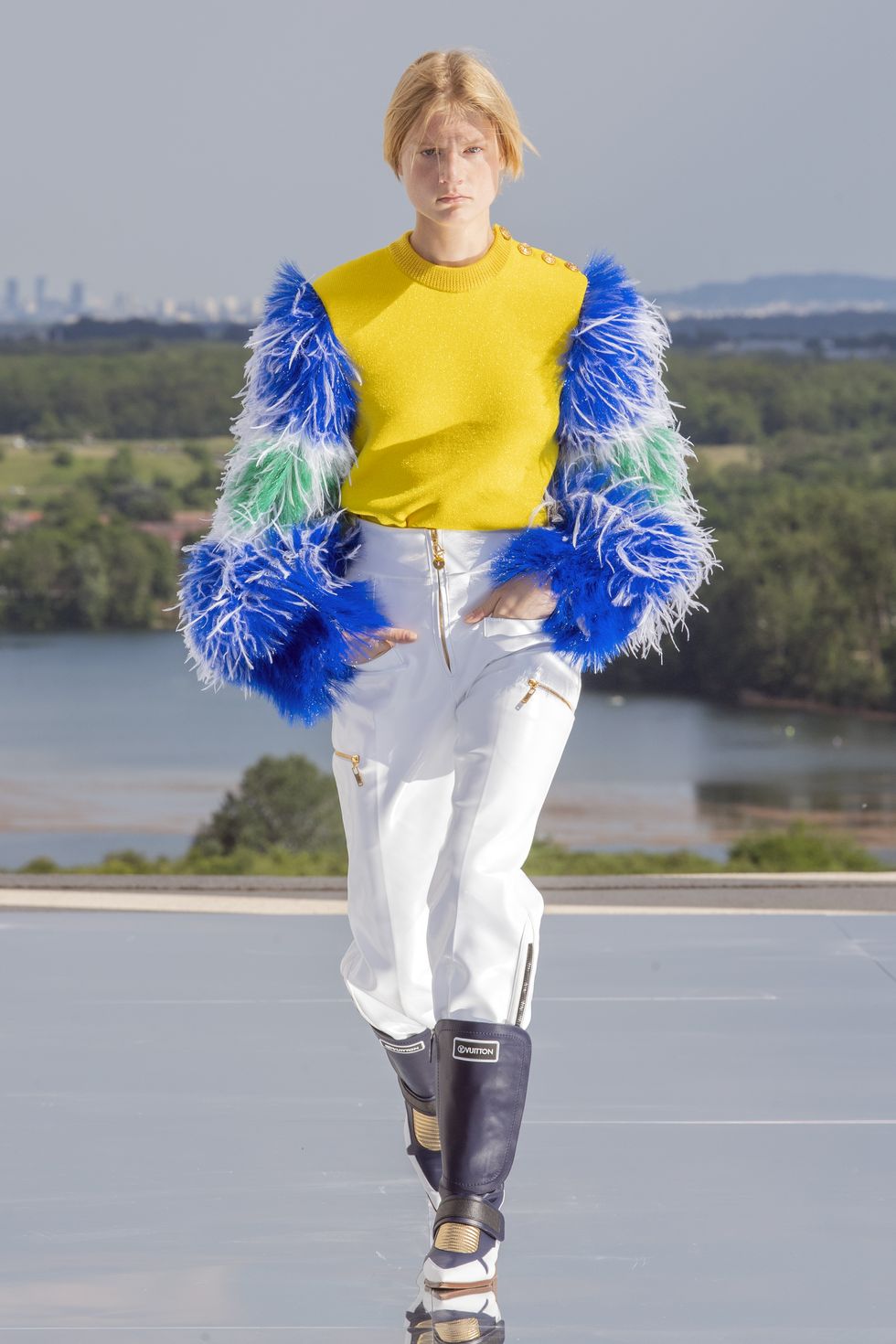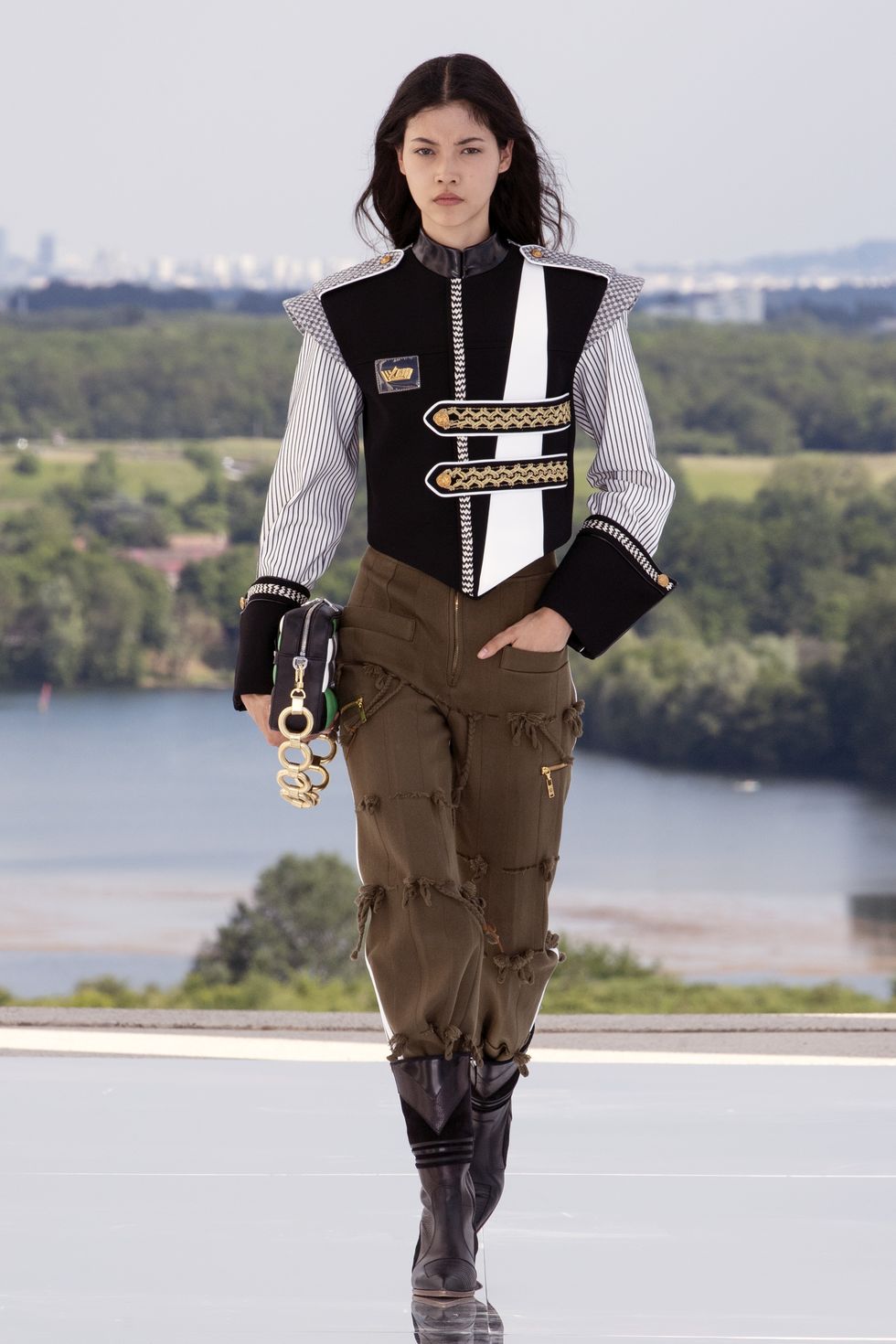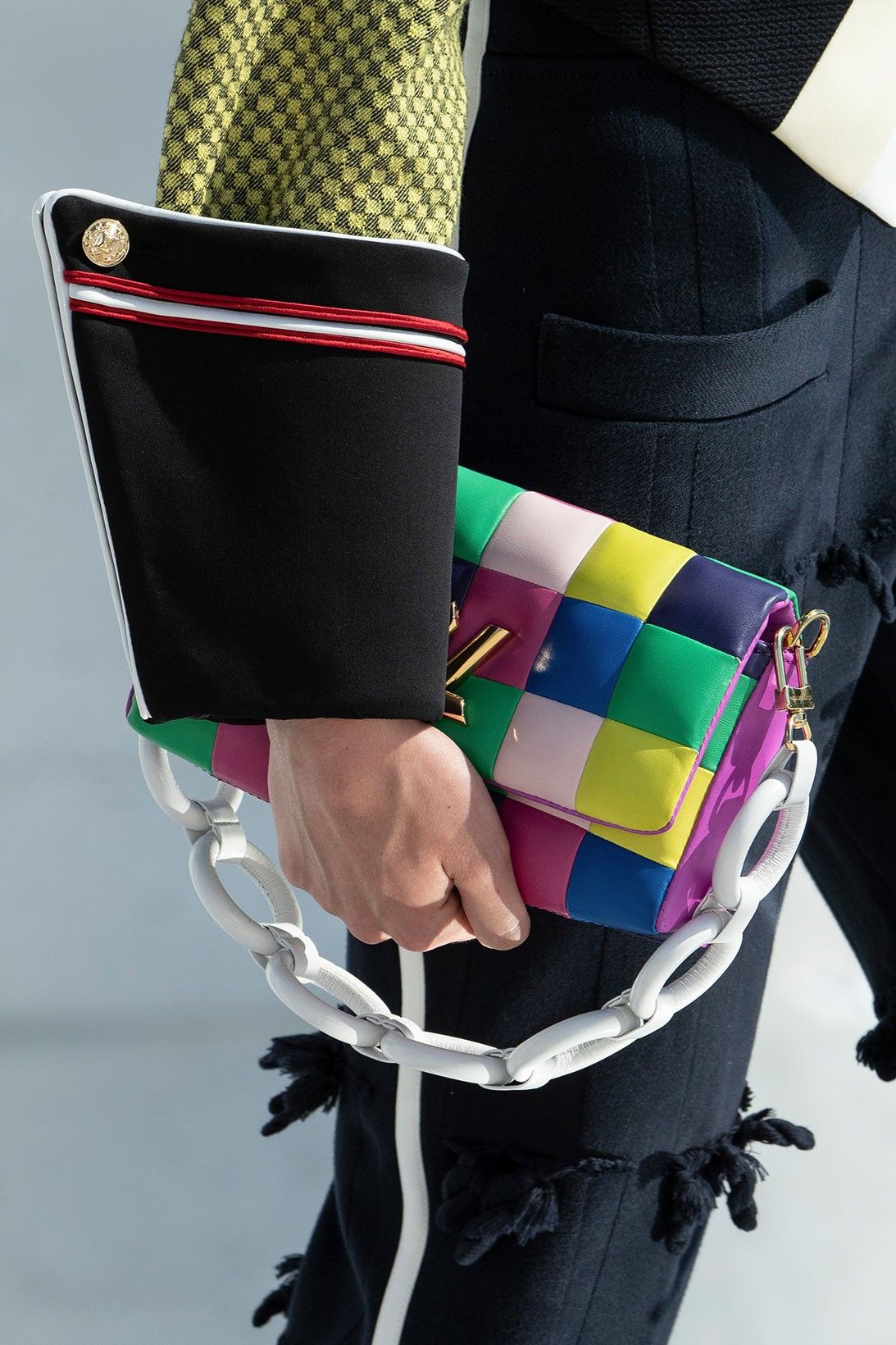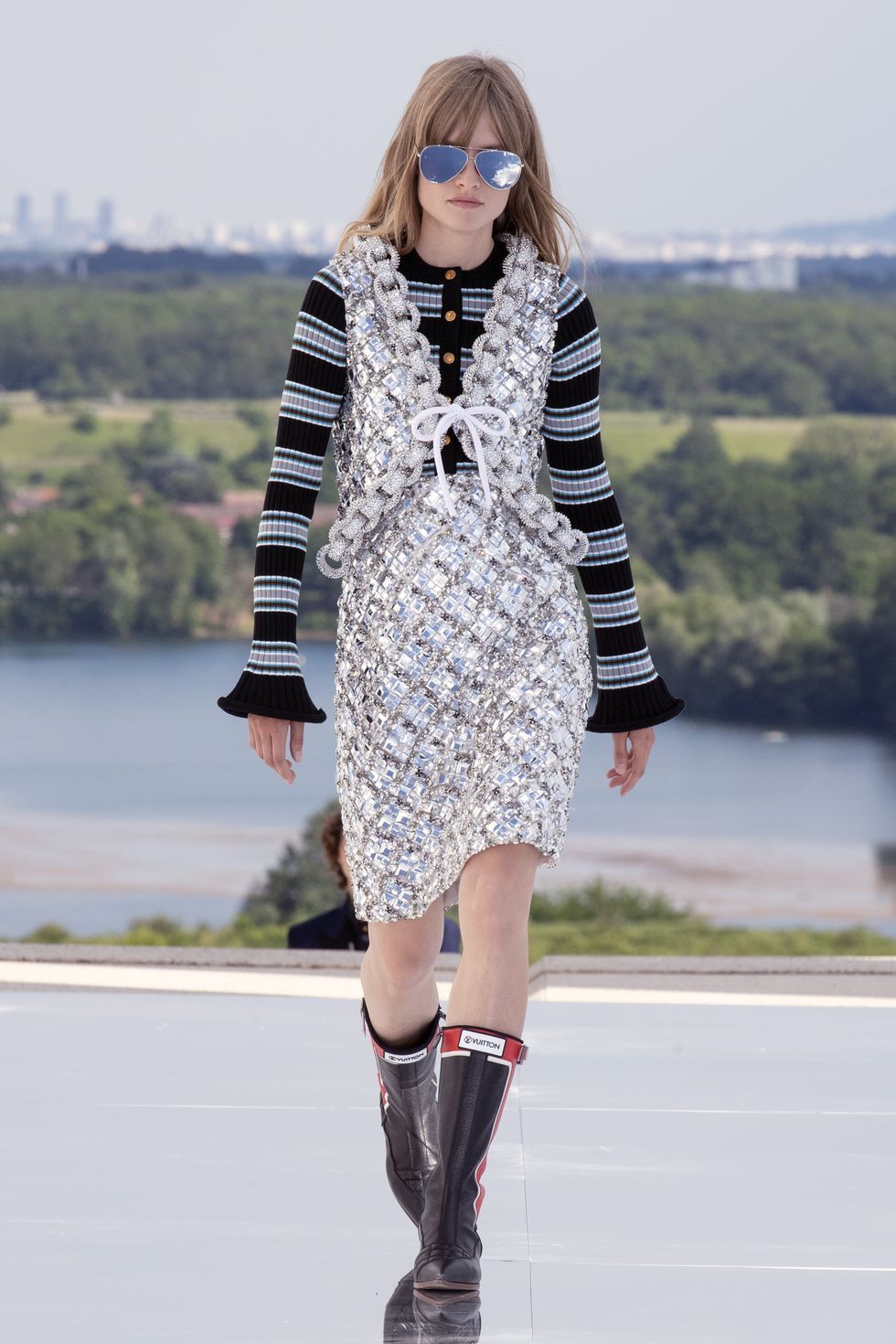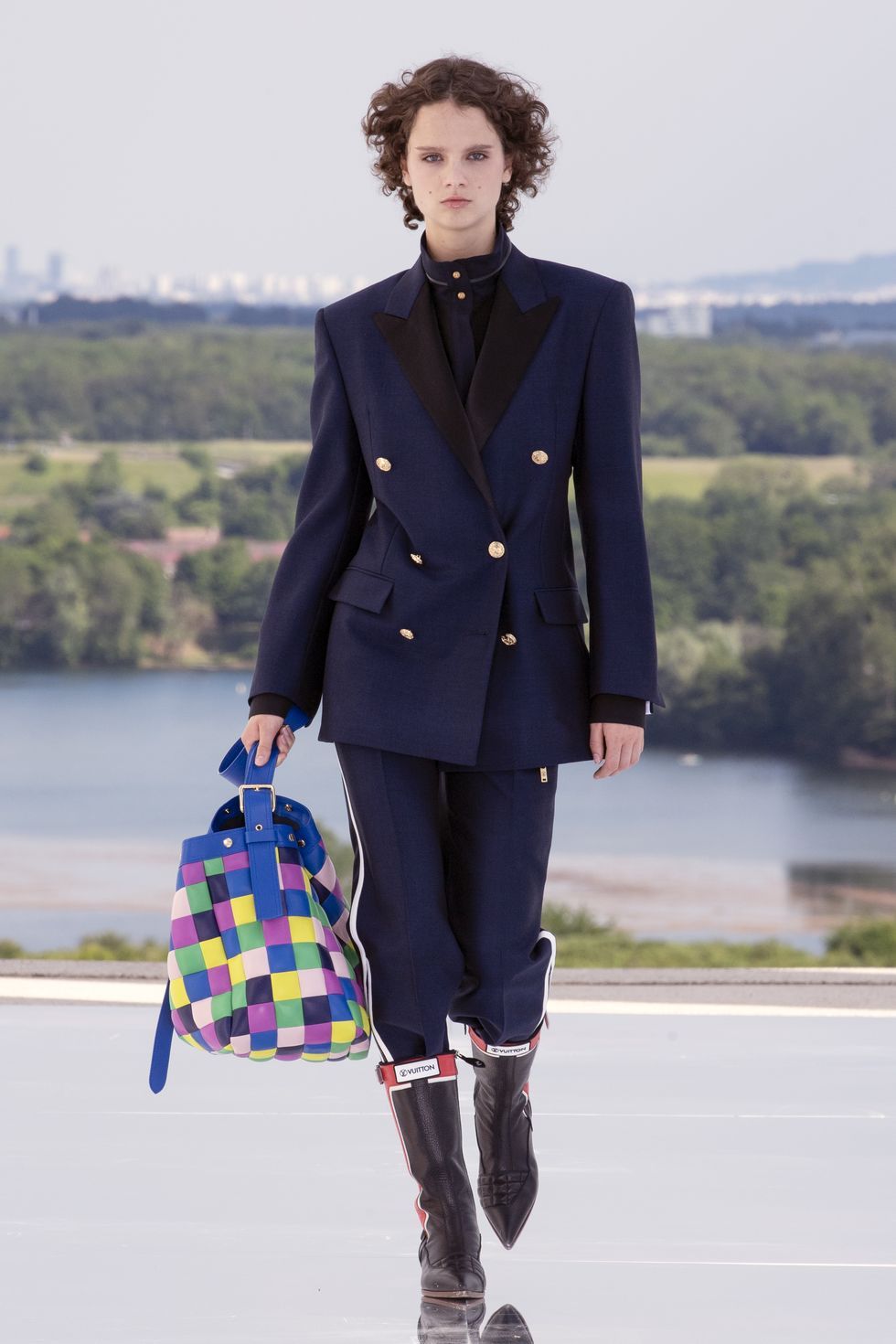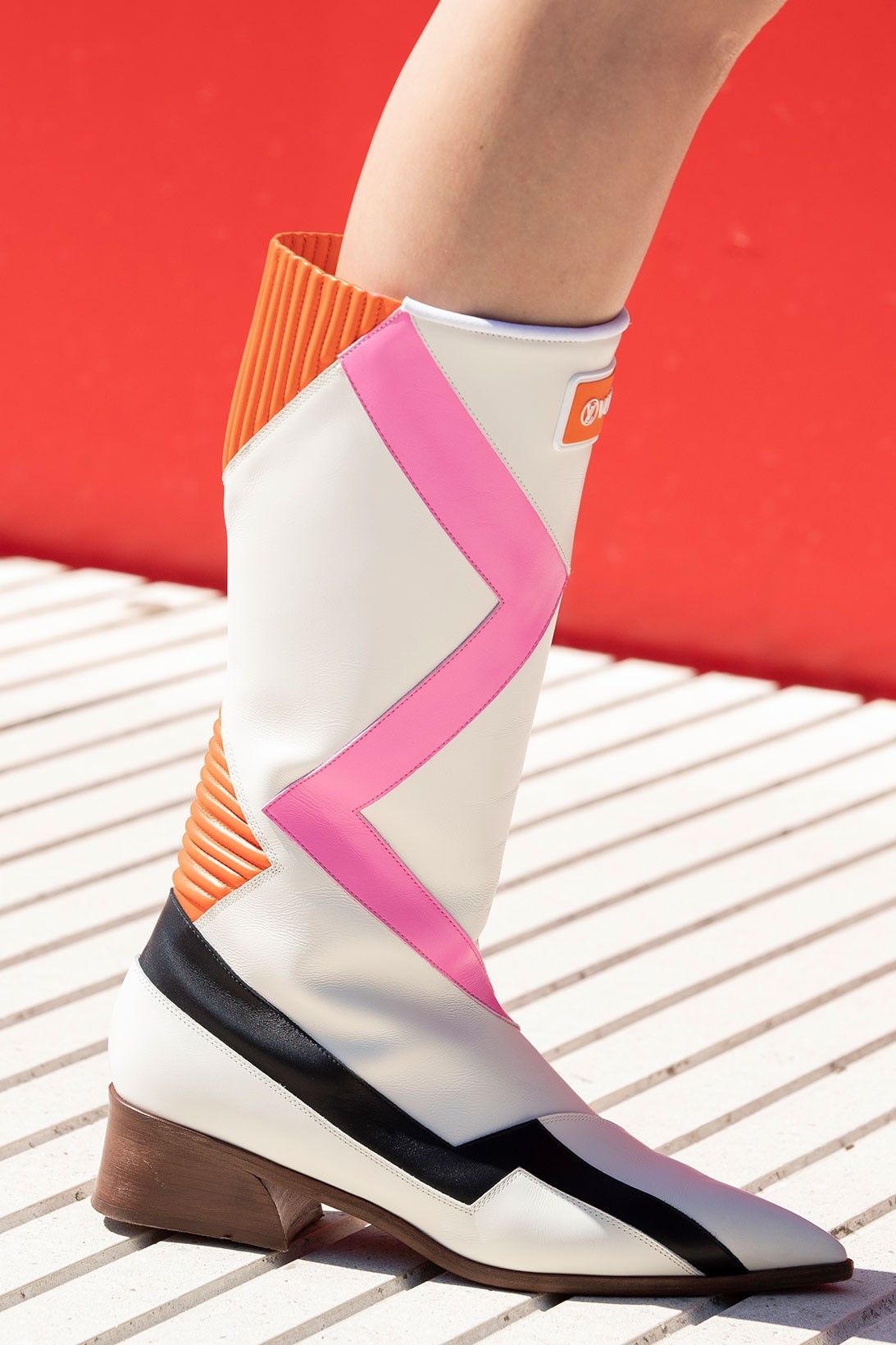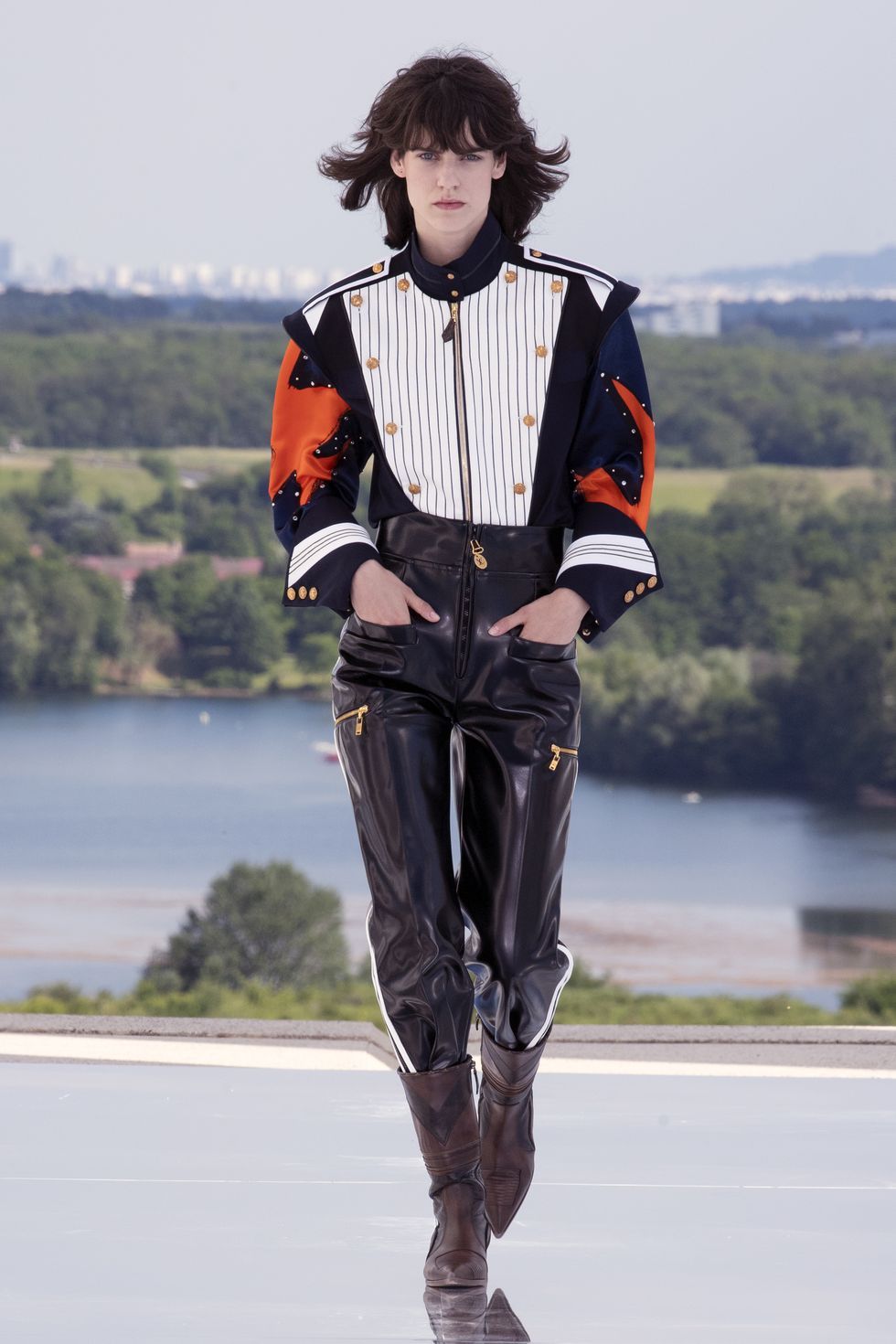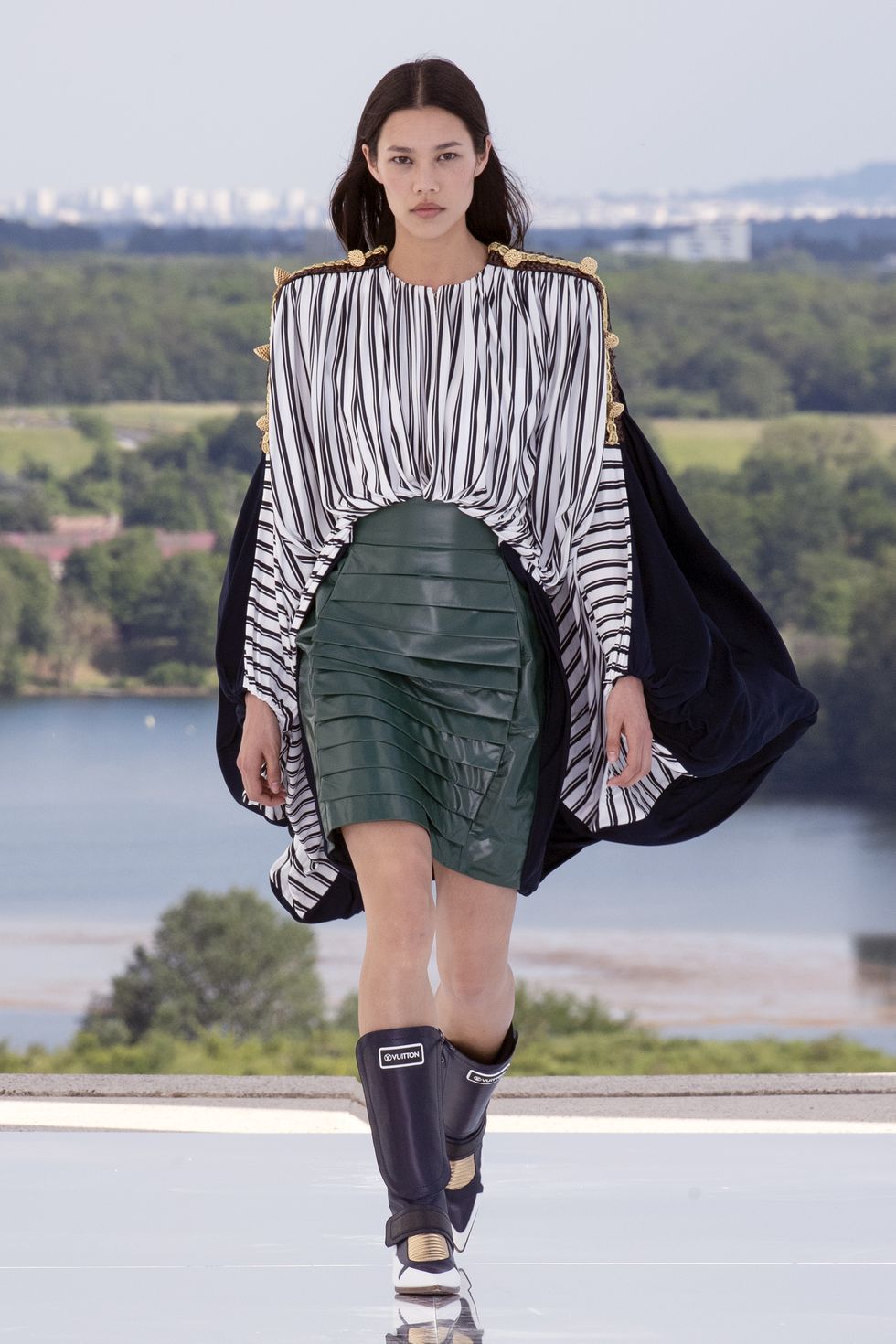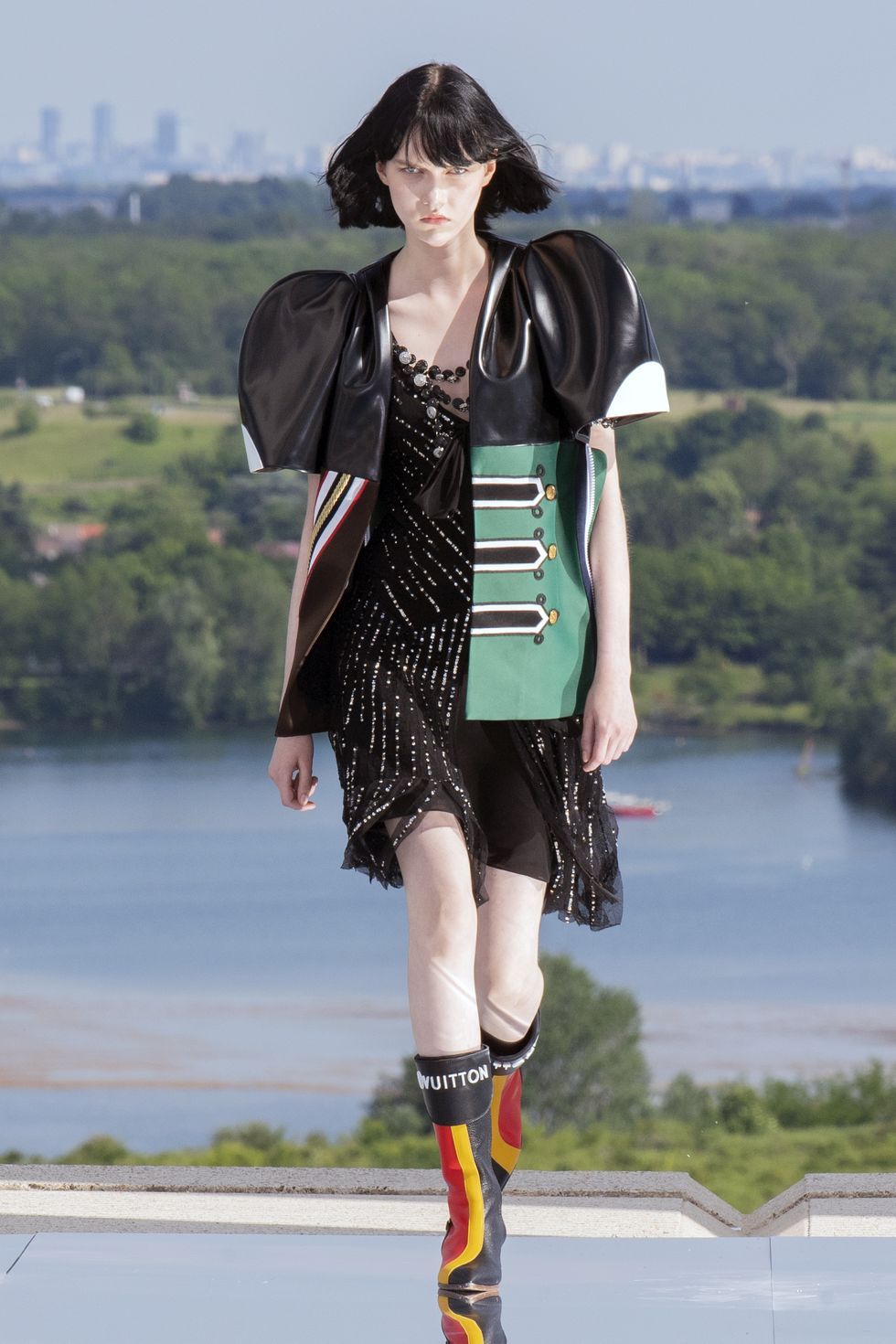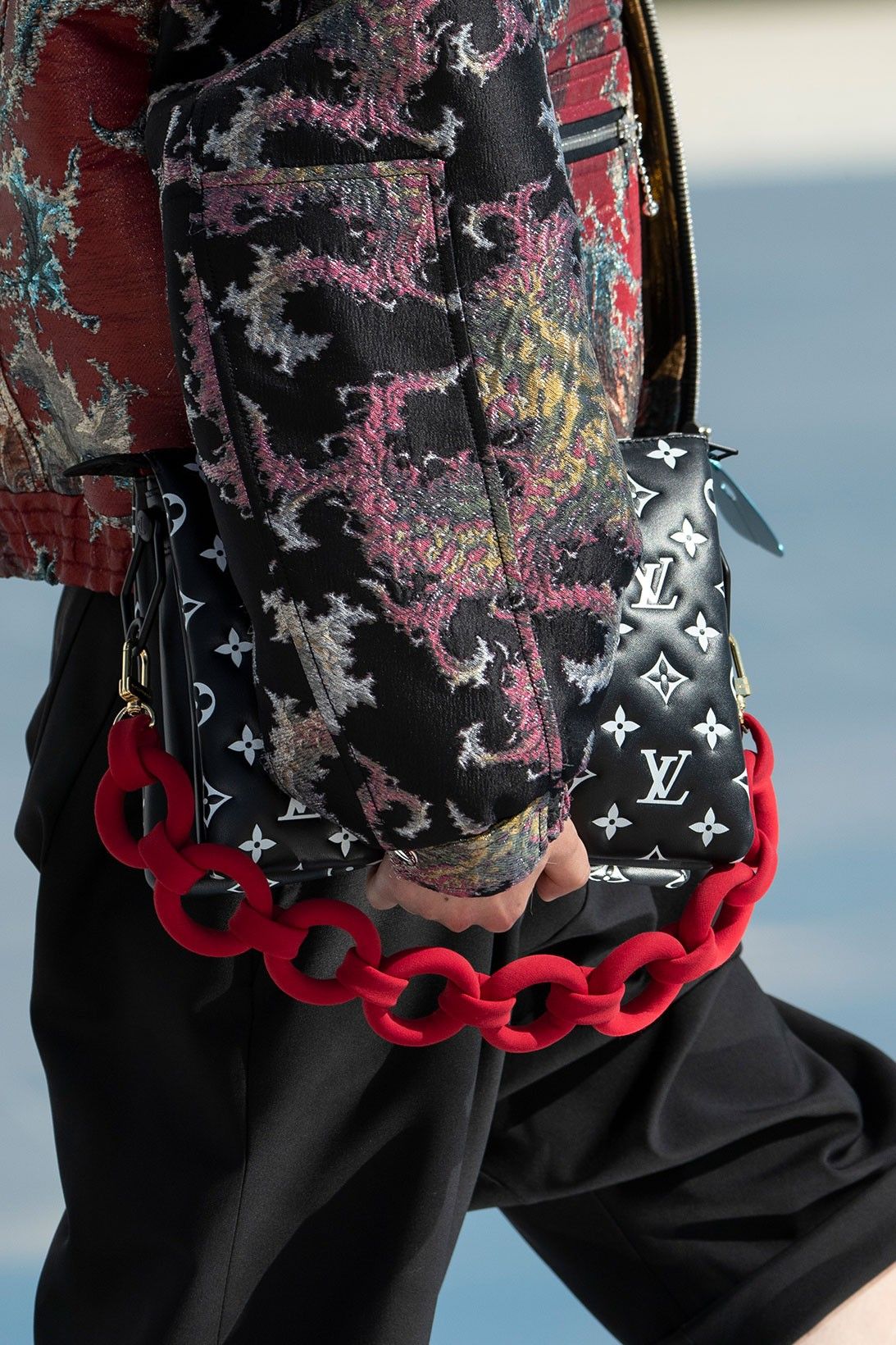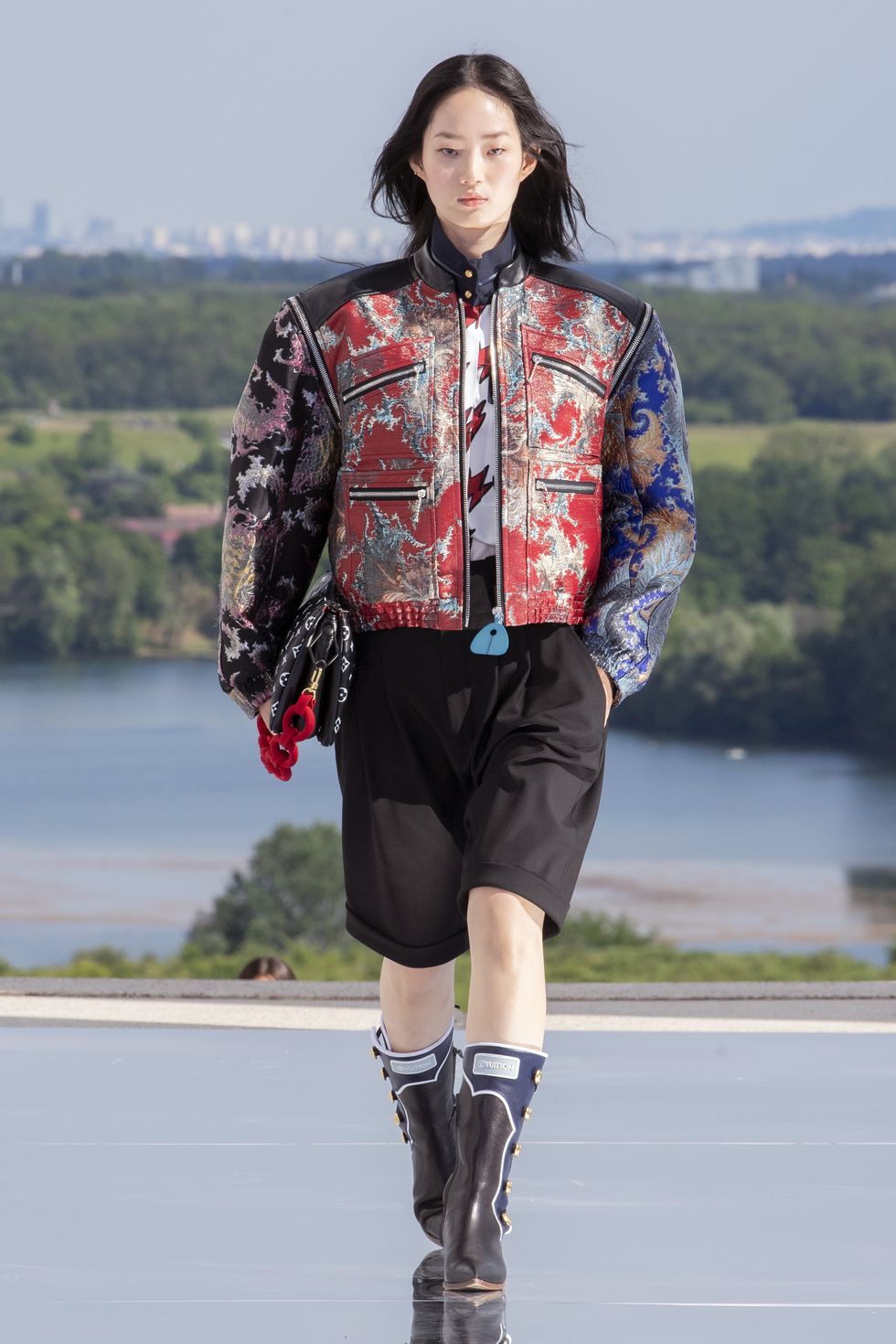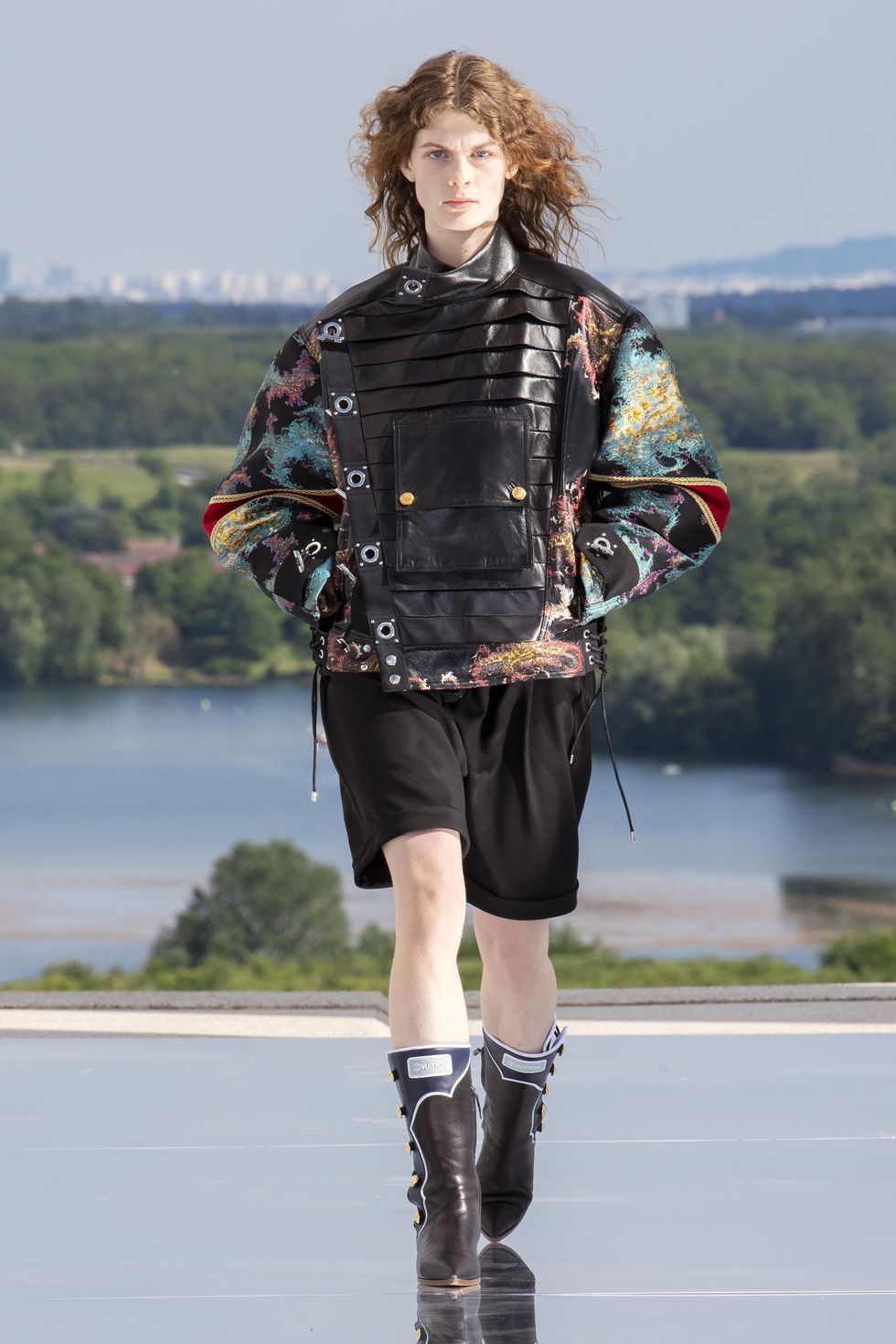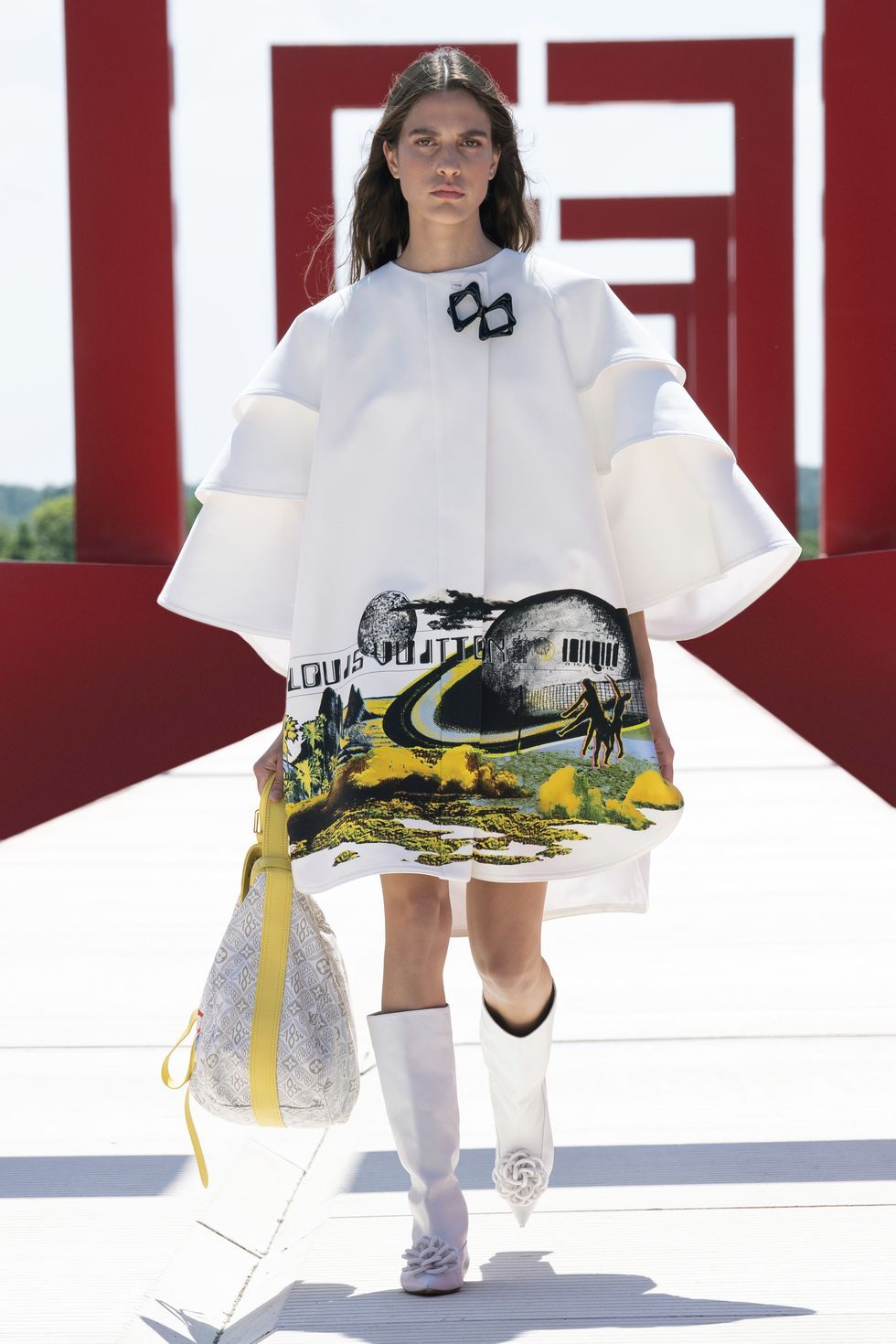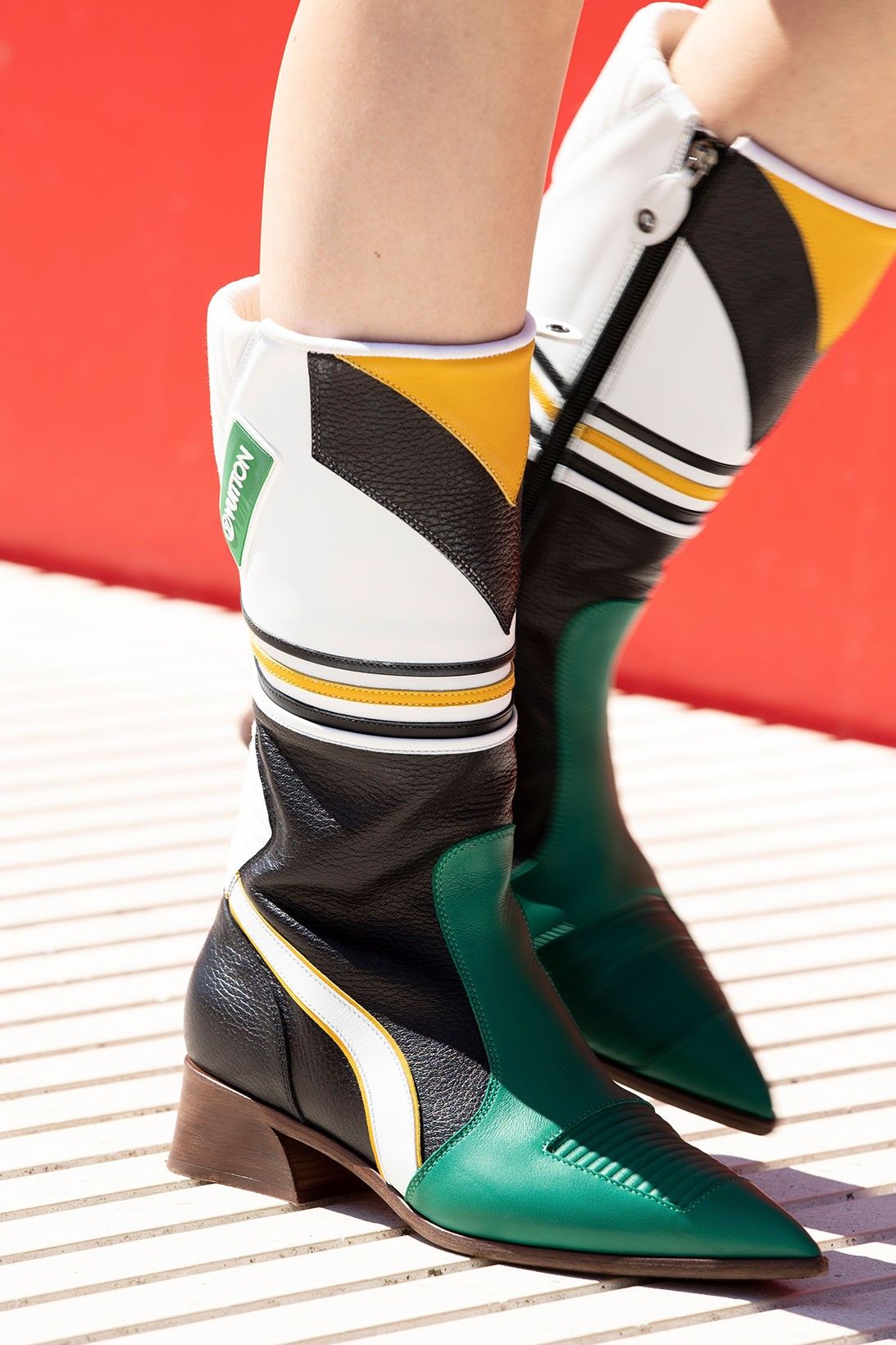 Through the collection, Vuitton explors Dani Karavan's own geometry; the models walk with the twelve white columns of Saint-Christophe and the bridge with red arches in the background. A walk that becomes an out-of-this-world architectural and sensory experience. This is how LV achieves the perfect space guardian look.