READ IN: Español
Louis Vuitton's spring-summer 2022 fashion show had half the planet mesmerized behind the screen. According to a new report published by Morgan Stanley, it broke records in China and achieved more than 130 million live views.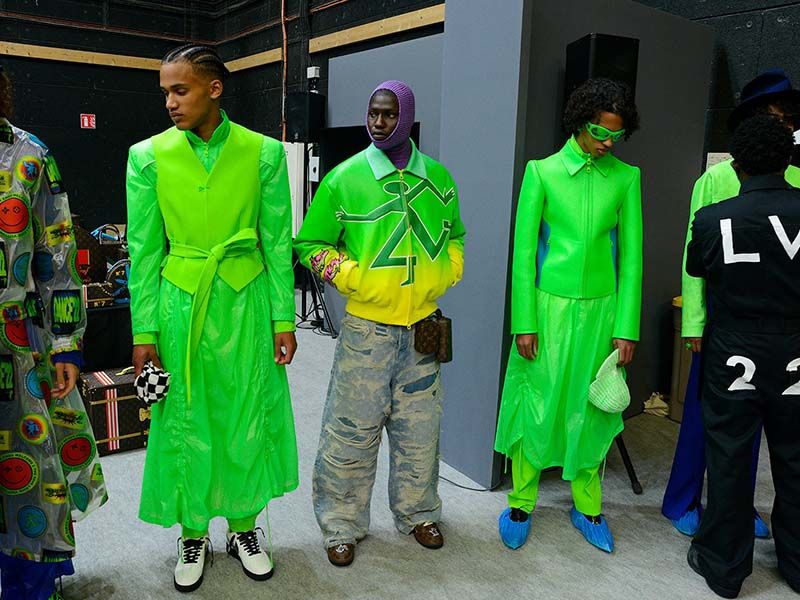 The report states that on the Chinese social media platform Weibo, the parade that took place on June 24 achieved an audience of 44 million, a large portion of those 130 million viewers worldwide. In parallel, on Kuaishou, a Chinese short video platform, the program reached 39 million live viewers.
Another indication of its success came related to the number of likes it received on Weibo (824,000), noting that it was more than six times the number that previous parades had received.
"Vuitton's impressive number of viewers and, more importantly, number of 'likes' is a reflection, in our view, of the brand's strength, and there is no evidence today that the very strong sales growth recorded by the brand over the past four to five years (leading to increased ubiquity) has eroded Vuitton's desirability," the research suggests.
"Secondly, and more generally, it shows the attractiveness of European luxury brands to Chinese consumers. Finally, it shows that the 'cost to compete' continues to rise with the five megabrands investing in ever more expensive fashion shows (we believe the risk of industry fragmentation is a long way off in China)," it adds to the above reflection.
Follow this link to learn more about the fashion show that marked a before and after in the history of Virgil Abloh x Louis Vuitton.