READ IN: Español
After winning the award for Best Film at the Sitges Festival with "Climax", Gaspar Noé was already plotting another work of art. A coven, extreme light and the tension of a shoot define the new film "Lux Æterna". A project by Saint Laurent that is now available on Filmin.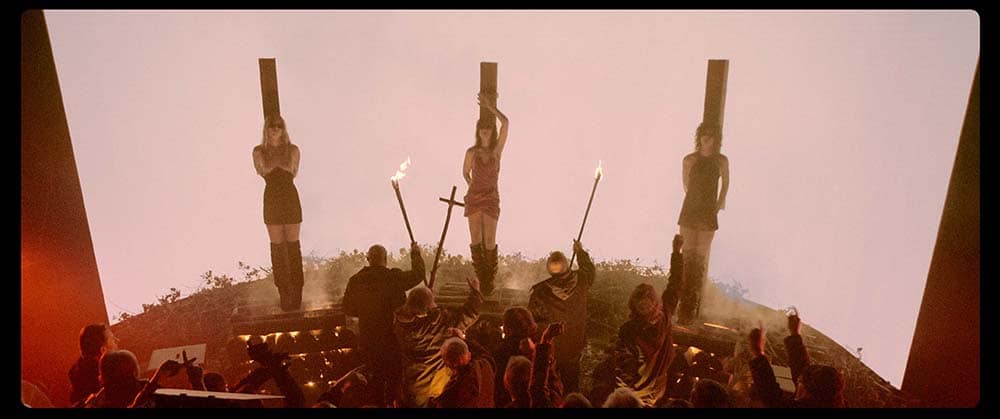 Gaspar Noé's "Lux Æterna" is the result of a collaboration with Saint Laurent, who commissioned the director to make a 15-minute short film as part of their artistic project "SELF". An initiative in which the artist Vanessa Beecroft, the writer Bret Easton Elli and the photographer Daido Moriyama have already participated.
Noé accepted the proposal to direct an audiovisual piece whose only conditions were that the models and the looks of the French maison had to appear. He threw himself so much into the production that it ended up being a 50-minute medium-length film that was screened at Cannes.
With a three-line script, a lot of improvisation and frenetic shooting, the film stars two of the brand's faces. Actress Béatrice Dalle plays a director filming about witch hunts in the Middle Ages, and Charlotte Gainsbourg is the actress who agrees to take part.
Gaspar Noé's new work reflects the director's fears during a film shoot. It undoubtedly stands out for the exercise of extreme freedom to which we are accustomed through the violent use of light, as well as the appearance of quotes from Buñuel and the split-screen format.
"There are people to whom this flickering lighting can transport them to irrational states of fear, while others return to a state of relaxation and plenitude. It's a bit like smoking a joint, some people laugh and relax, while others go crazy," explains the director.