READ IN: Español
Luca Magliano already told us a couple of months ago that his next proposal would be related to wounds and scars and their healing thanks to fashion. And so it was. Taking the question of whether fashion can heal as the focus of his collection, Magliano – always awaited and applauded – unveiled his spring/summer 23 collection during Milan Fashion Week (MFW).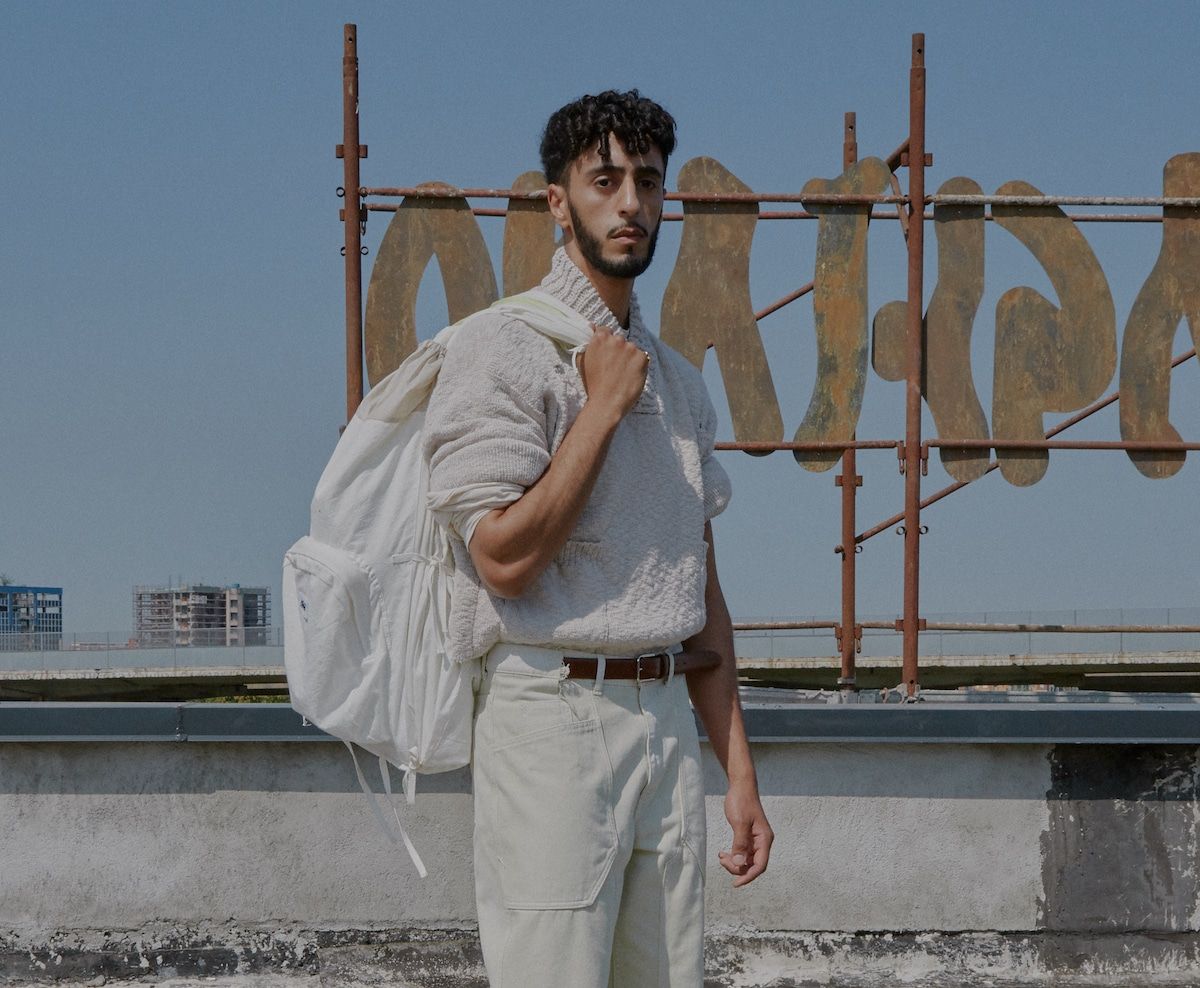 Fashion can heal, what do you think? We think it can to a certain extent, although it depends on the person, but what we are sure of is that it helps you to escape and boost your morale. Because what could be better than getting dressed for a long and exhausting night that ends with a soft and peaceful dawn and an intense burst of light that enters, illuminates and illuminates without asking permission. Nothing that a sweet awakening can't fix.
What are the nights Luca proposes? Full of darkness and mystery and in which these elements are in charge of embracing, hiding and reassuring. We could also define them as sensual, sexual and erotic and with a tendency to get drunk. These characteristics can be seen very well represented in the deconstructed, stripped and reassembled jackets with recycled scarves knotted loosely around the jackets and the lace and linen pyjamas are sexy and essential with simplified, synthetic and almost minimalist shapes with prints inspired by anti-retroviral therapies.
Mornings and awakenings, on the other hand, are sudden, confusing and overwhelming, where there is so much light that it is impossible to see and only the outlines are visible. This is where the Hawaiian shirts and shirts made from old T-shirts come into play, reminiscent of an uncertain past, and the silk organza fabrics combined with cotton, which sometimes overlap freely to speak to the inescapable themes of work, the workshop and the world of labour. The effect is a penumbra over the garments, a phantom surface that exaggerates their silhouettes and is lost in the light effects created in the exhibition venue, an Enel high and medium voltage transformer cabin that has been disused for fifty years.
If we had to define Magliano's spring/summer 23 collection with three adjectives, they would be: fluid, rough and crumpled. Which ones would you choose?