READ IN: Español
Maharishi's FW21 collection is inspired by the art of war and explores the war heritage of disparate cultures. The brand fuses the war culture of the Native American Comanche with that of the Japanese Samurai.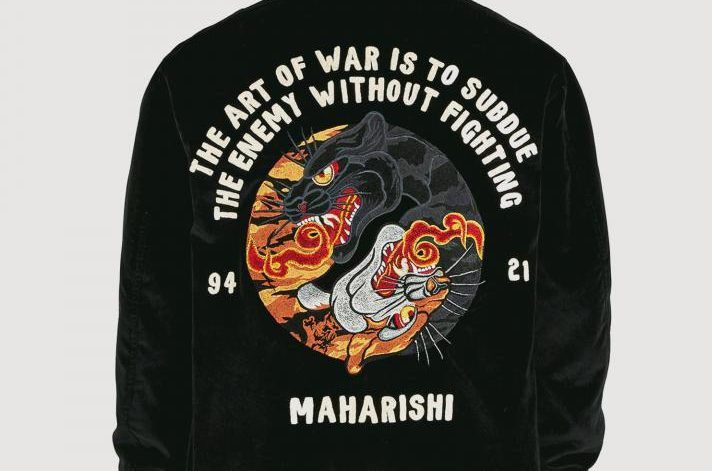 The collection's war references are shown through intricate patterns, including the "Samuranche" embroidery, the crown jewel of Maharishi's FW21.This embroidery fuses 17th century Japanese battle dress with the symbol of peace (a broken arrow) used by the Comanche tribe.
Continuing the homage to war dress, Maharishi features embroidery from the U.S. Seawolves helicopter attack squadron, and reproduces the Vietnamese "Monster Tiger" camouflage pattern.
Fabrics include British velvet from the renowned Brisbane Moss mill and a heritage melange wool from Abraham Moon & Sons. Ratifying its commitment to sustainability, organic fabrics are used along with recycled fabrics such as Japanese nylon.
For more proposals of this FW21 season, check out our web.