READ IN: Español
Springfield and Hemper launch a collection of accessories that brings together experience and knowledge about sustainability and fair trade. "Mala hierba" is the result of a trip to Nepal that tells the story of everything behind the hemp fibre used to make the products.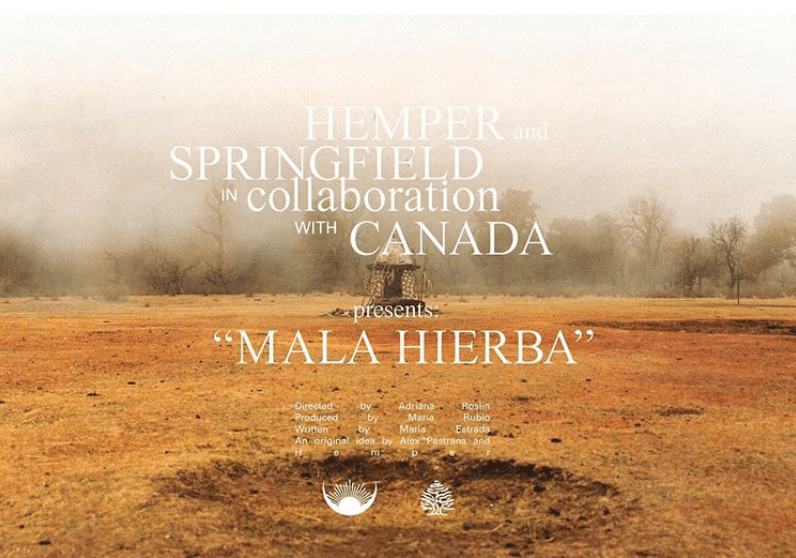 Springfield, the casual wear firm, and Hemper, a Spanish fashion brand with a B Corp certificate, are joining forces this autumn-winter 20-21 season with the desire to make a change. A small gesture that aims to launch a message of humility and transparency in a sector such as textiles.
For a year now, both brands have been working in Nepal. Thus, they have made possible the launch of the first 100% fair trade collection in Springfield.
"This is a doubly sustainable collection, because it is just as important to take care of the planet as it is to take care of the people who live on it. In Springfield and Hemper, we believe that it is essential to value small gestures, those that can make a big impact," says Rosario Treviño, director of MKT Springfield.
The result: a collection of accessories for men and women designed by Springfield and in which Hemper has made its network of collaborators in Nepal available to the firm, thus making it possible to produce this 100% fair trade collection.
The product proposals are focused on backpacks and fanny packs for him, as well as shopper bags and toiletries for her. In addition, the colour palette reflects the use of natural dyes made with pomegranate, indigo and other ecological pigments that are respectful of both skin and the planet.
"MALA HIERBA", THE DOCUMENTARY
In collaboration with producer Canada, Springfield and Hemper are taking this journey through Nepal to record and give voice to all those people behind the production of hemp. The documentary, directed by Adriana Roslin (@adrianaroslin) talks about the change that must take place within the fashion industry; the second most polluting industry in the world.
"Mala Hierba" is the story of a country, its people and its traditions. Craftsmanship and authenticity become the protagonists of a piece that seeks to present an alternative way of doing things, with sustainability and fair trade. A story that tells the production process of a collection in a conscious way.
Among them, the Bogati family is an example of those who, coming from remote places in the country where hemp is traditionally harvested and processed, moved to Katmandu to open their own workshop there with the looms they themselves built. There, and thanks to projects such as Springfield & Hemper, they have expanded their business and are able to produce ten times faster than before.
"Mala Hierba" seeks to give a voice to all those people who normally cannot be seen, but who are behind it and without whom change would not be possible. This is Springfield and Hemper's initiative. Let's hope it is the beginning of change.