READ IN: Español
Jaime Álvarez's childhood memories of horses give shape to a refined and elegant collection that is committed to the modern tailoring that is synonymous with Mans.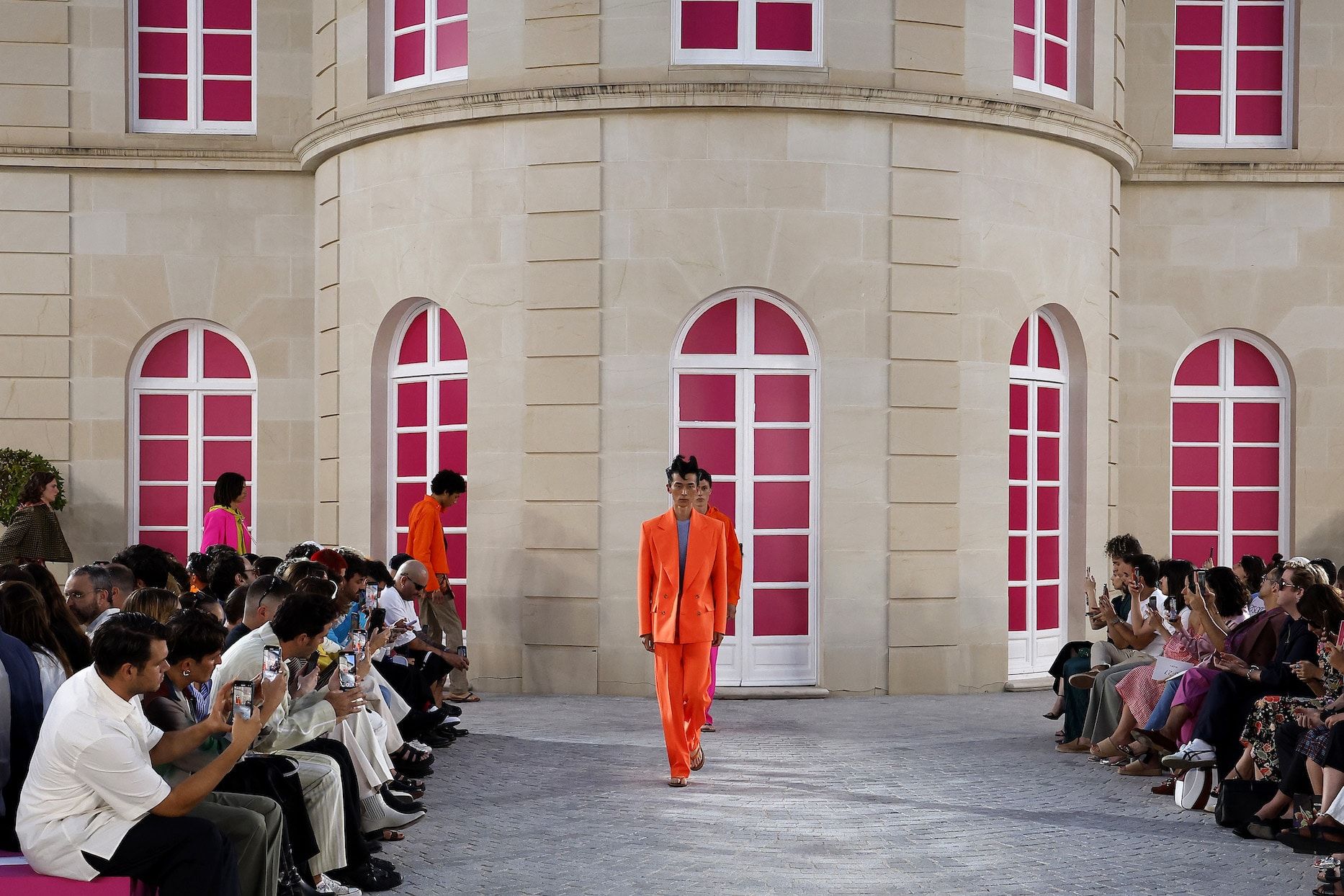 The equestrian lifestyle of southern Spain in which the designer lived has inspired the proposal for the upcoming Spring/Summer 2023 season, splashed with vibrant colours and prints not only of galloping horses but also of tropical flowers.
Mans' inclusive culture, built on richly coloured tailoring, adds a flash of spontaneity and playfulness. This is equally appreciated by both men and women. Moments of true creative enjoyment, both emotionally and visually heightened. Looks to wear anywhere without going anywhere, whatever your plans. From day to night, from the office to the club, from summer in the city to the riviera. Always exploring the spectrum of masculinity through his radiant charisma.
This new proposal is a return to the roots of the firm, which is committed to modern tailoring using classic fabrics such as Prince of Wales, Vichy checks and pinstripes that evoke fond memories of his grandfather. The collection also includes various cotton fabrics such as denim in different washes, silk, linen and organic cotton in numerous knitwear items. The prints in the collection effortlessly mix horses and flowers printed on volatile silks and heavy cottons that give shape to cowgirl shirts.
The lapels are enlarged and the jackets come in different lengths, either cropped like the traditional flamenco uniform; or as a double-breasted blazer with British-influenced pleated detail with matching pleated trousers. All without losing the modern essence that the designer wants to transmit from the rich Sevillian culture.
Bright pink, orange, purple and light blue. In the colourful garden of Mans, the garments blend perfectly with their surroundings. The accompanying accessories add an extra touch of style, such as horse belt buckles; oversized printed leather bags; silk scarves; sailor-knot flip-flops and hats that are much more chic than the classic pork pie.
Through a retro-futuristic concept of consciousness and eco-sustainability, the collection explores the spectrum of masculinity in all its radiant versions. Youthful, sexy and fun. Comfortable yet classy. With independent pieces that combine at will, the Mans man finds the freedom to express his own identity and diversity.
Raíces pays homage to the designer's heritage while looking to the future of the young Spanish house.