READ IN: Español
The designer María Escoté was the first to climb on the Madrid catwalk to transport us, with her collection, to the moon. A commitment to the airs of the 60s adapted to the increasingly demanding codes of contemporary fashion.
One thing we've loved is that Maria keeps See now, buy now movement she started years ago – you see it in the catwalk, you buy it-. A few days ago we were talking about the position adopted by Alexander Wang which is quite close to the one that Valencian designer has been practicing for several seasons. This is another clear example of the breaking of established rules and timings – Well do it María! -.
As for the collection, it is a proposal in which colour, femininity and a past-future connection transports us through the imaginary of Escoté. Garments loaded with meaning, concept and pattern that make the collection a 360º offer. The  one-piece suits inspired by "space fashion", polka dots, the mix of fabrics and feathers that connect with the weightlessness of space itself told us a story that did not disappoint anyone. The looks were complemented by accessories made in collaboration with Samsung and which are intended for all SMARTgirls.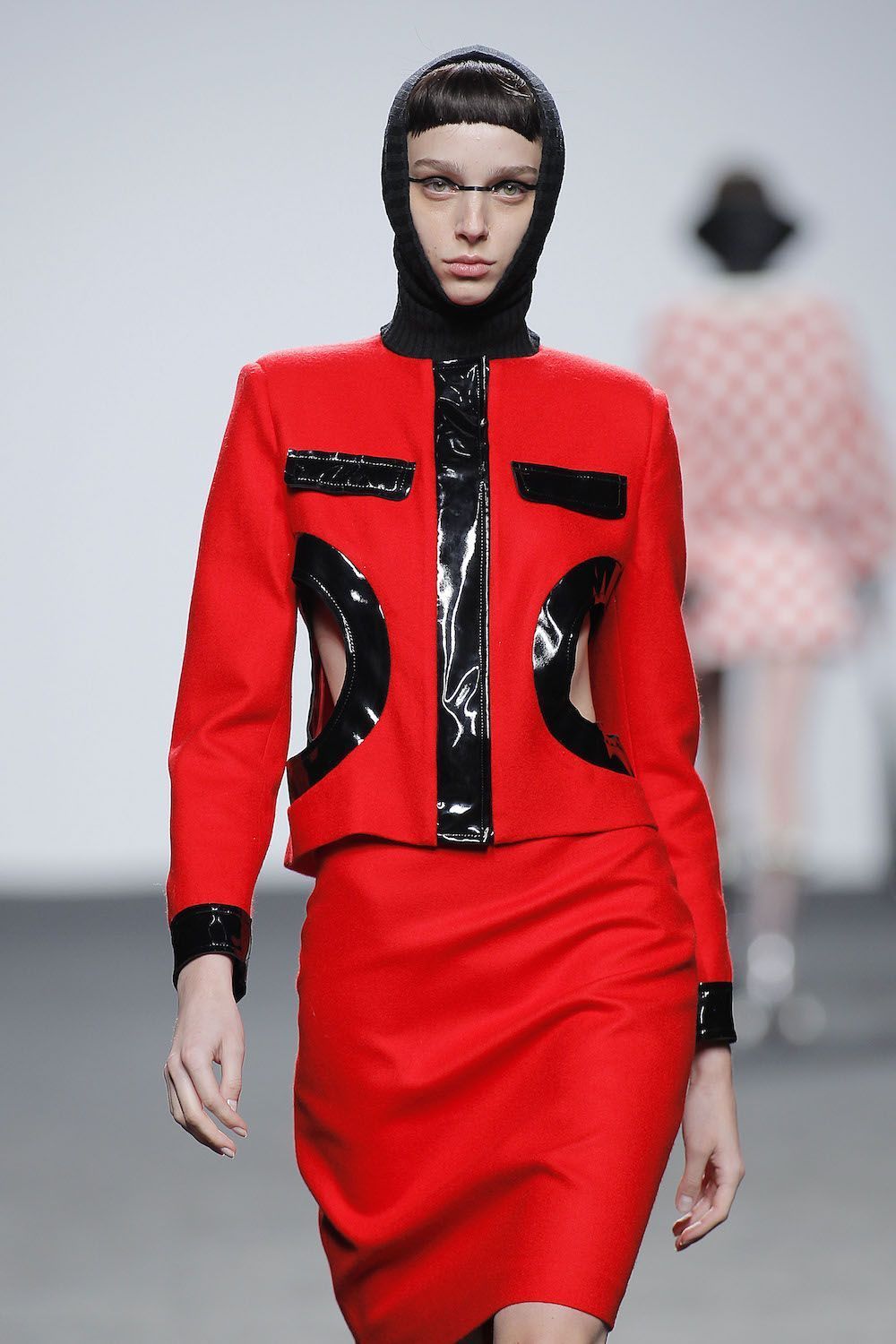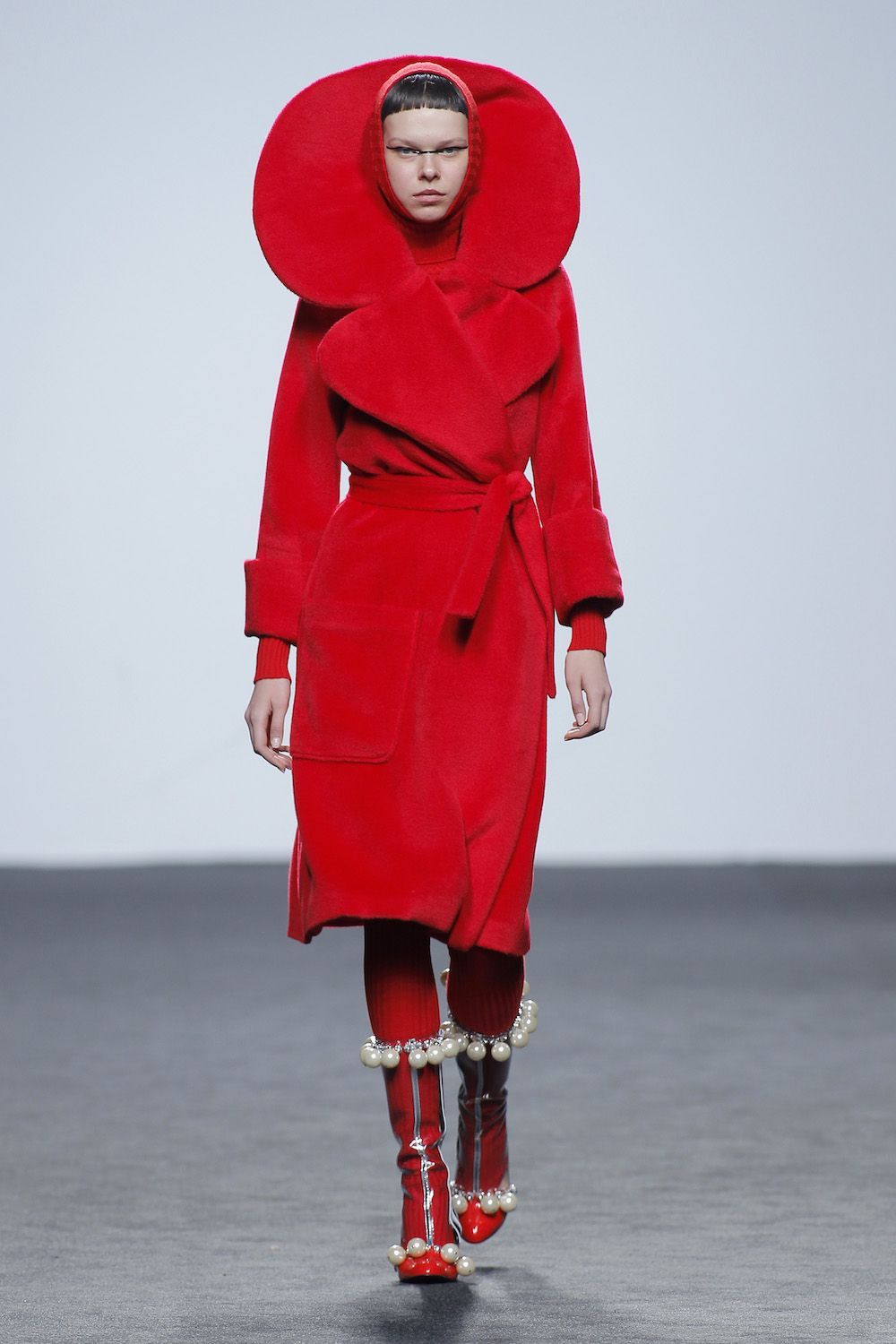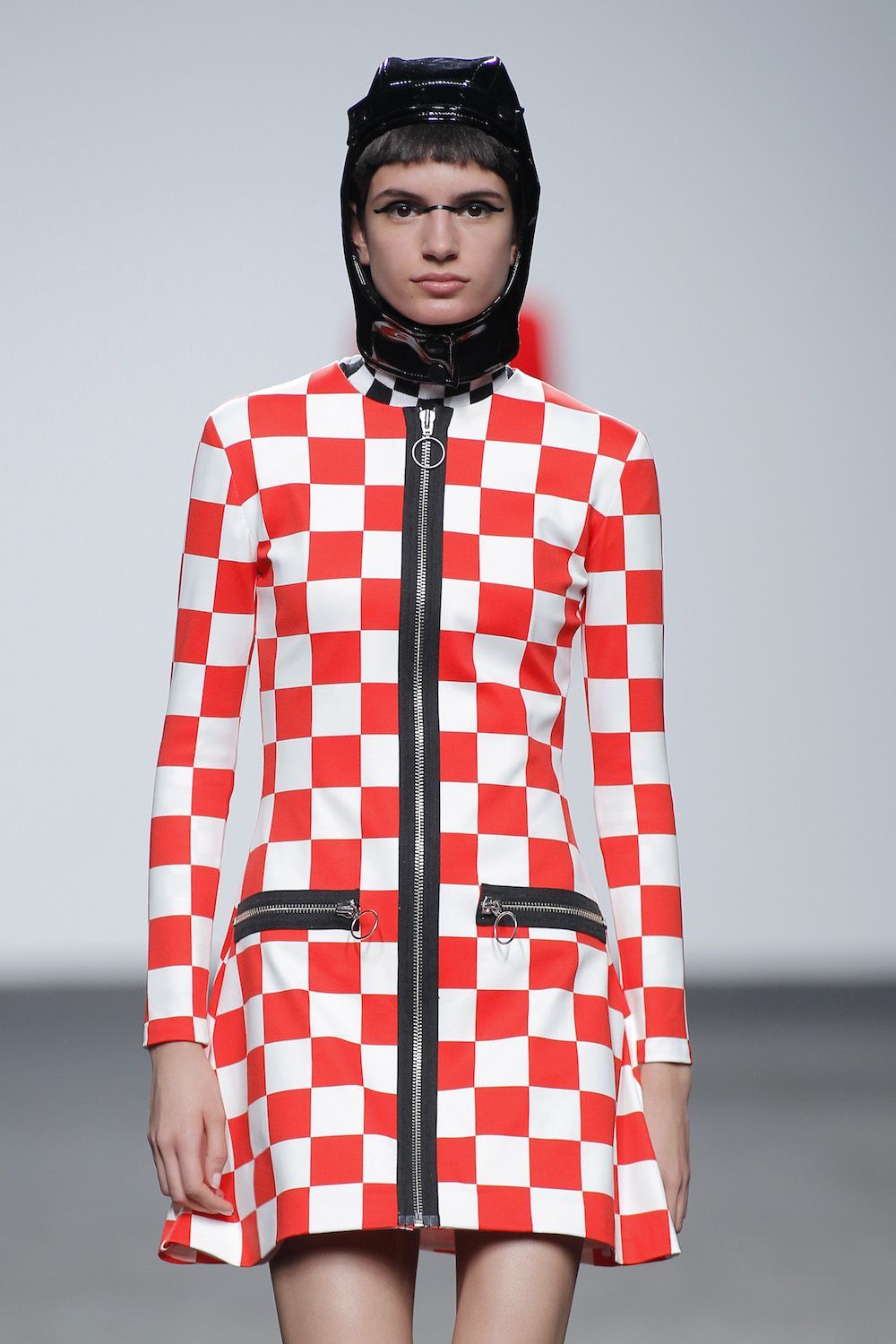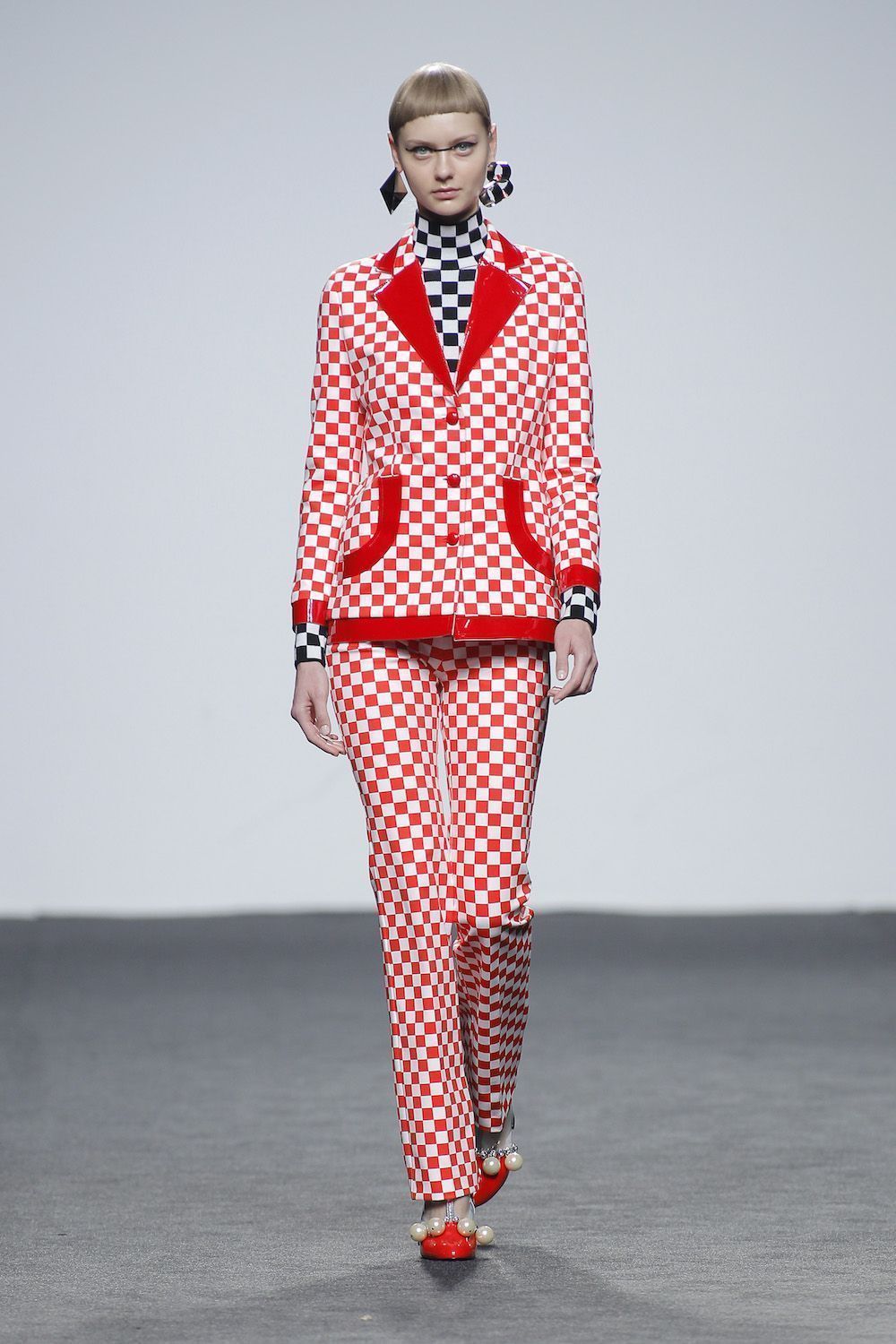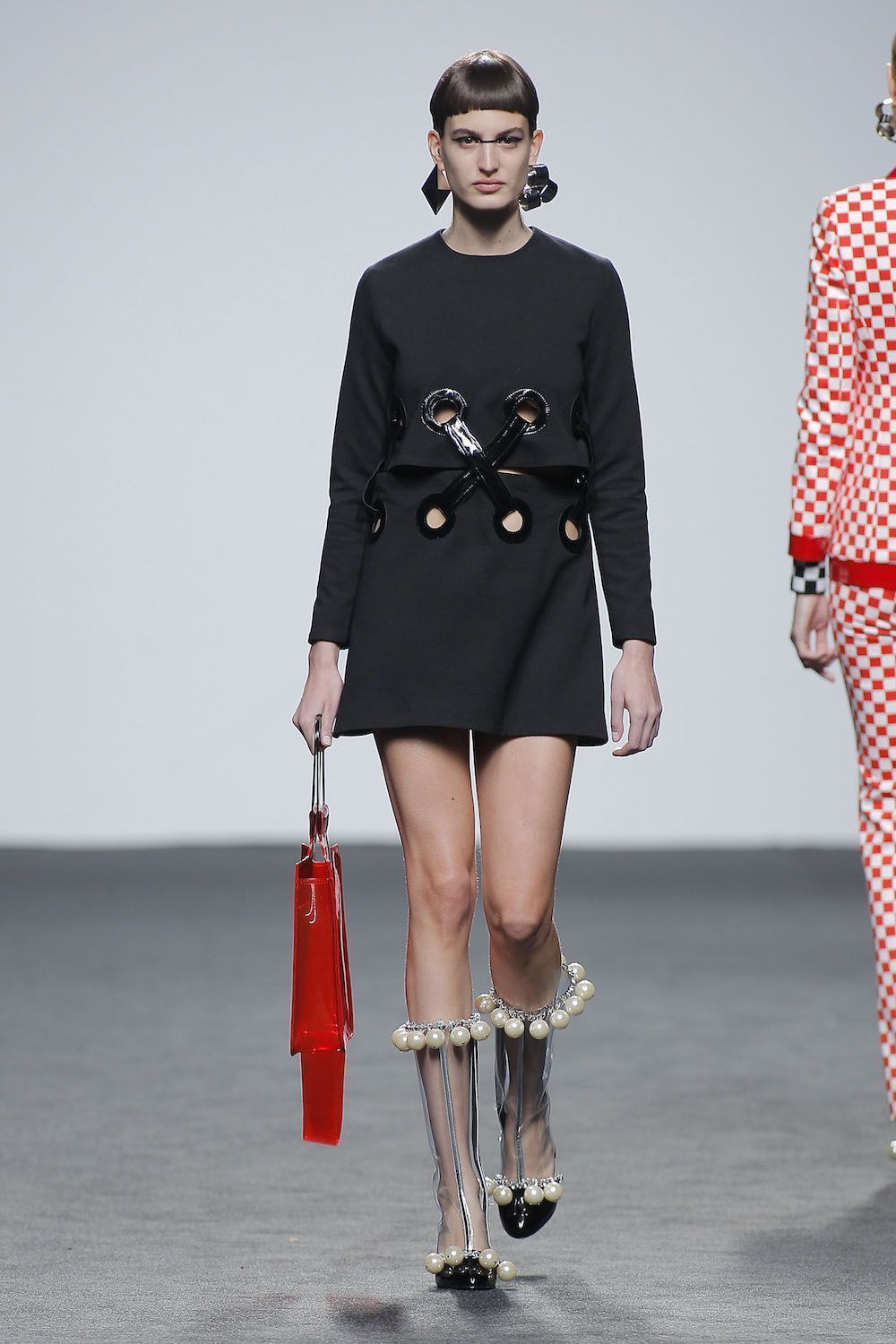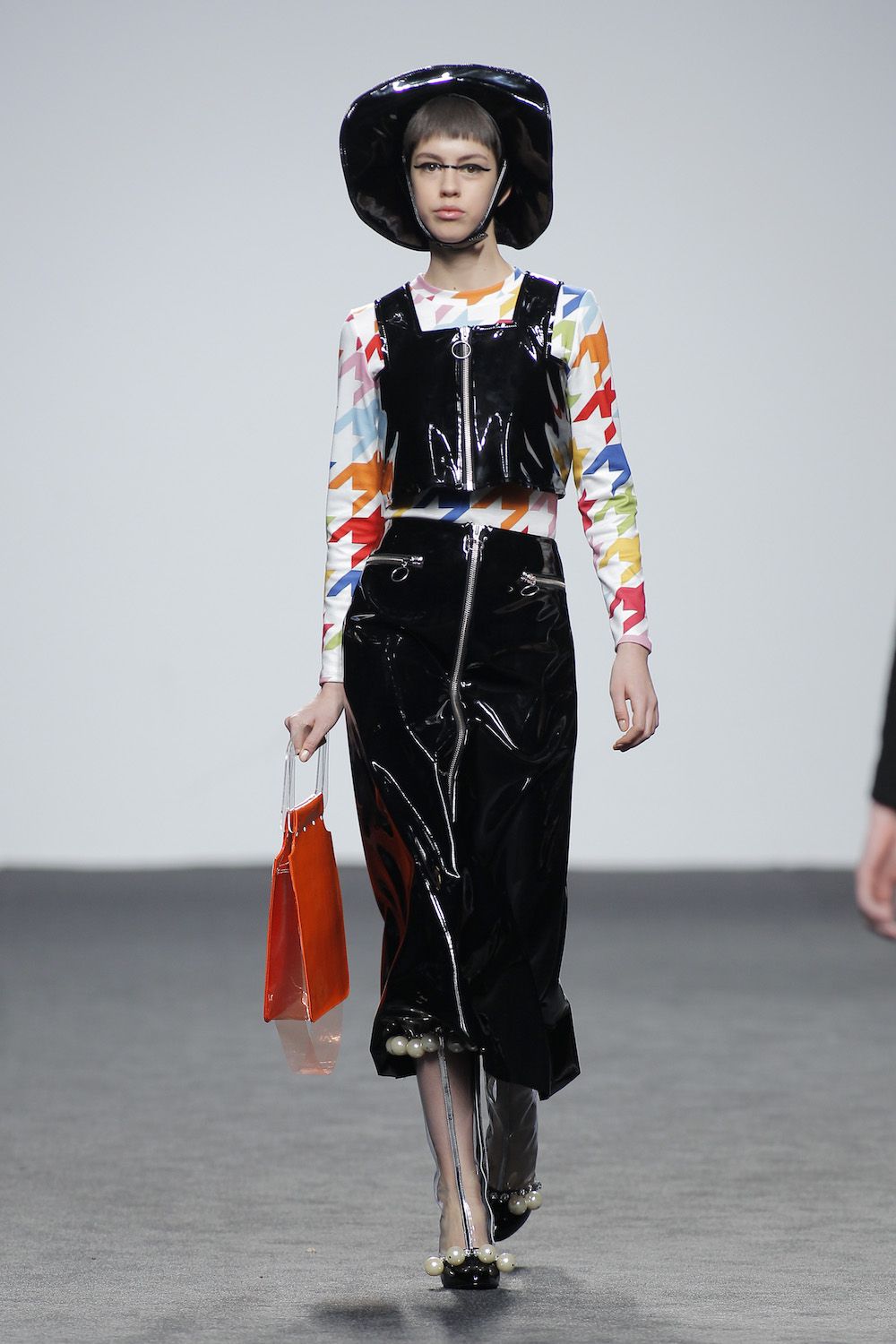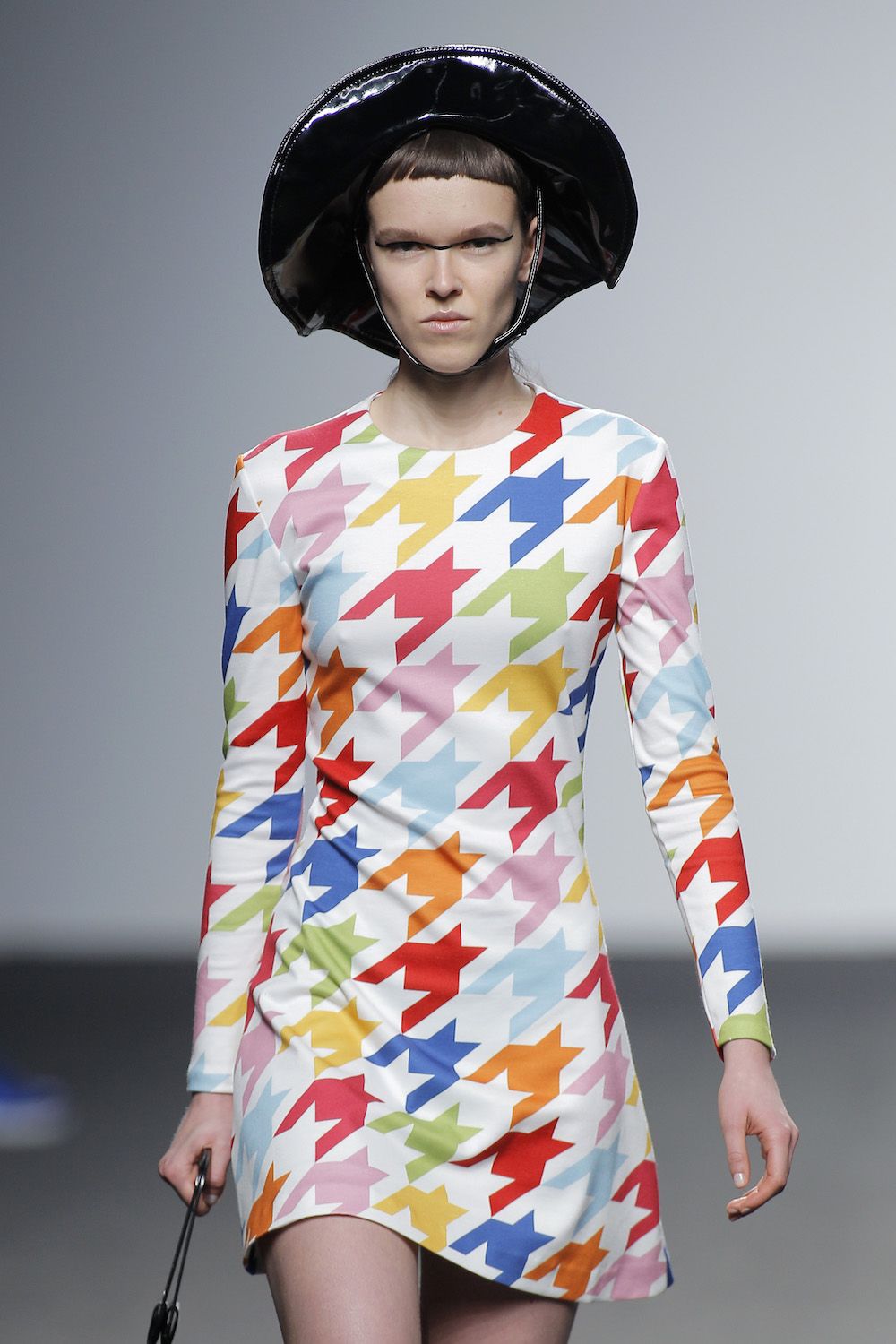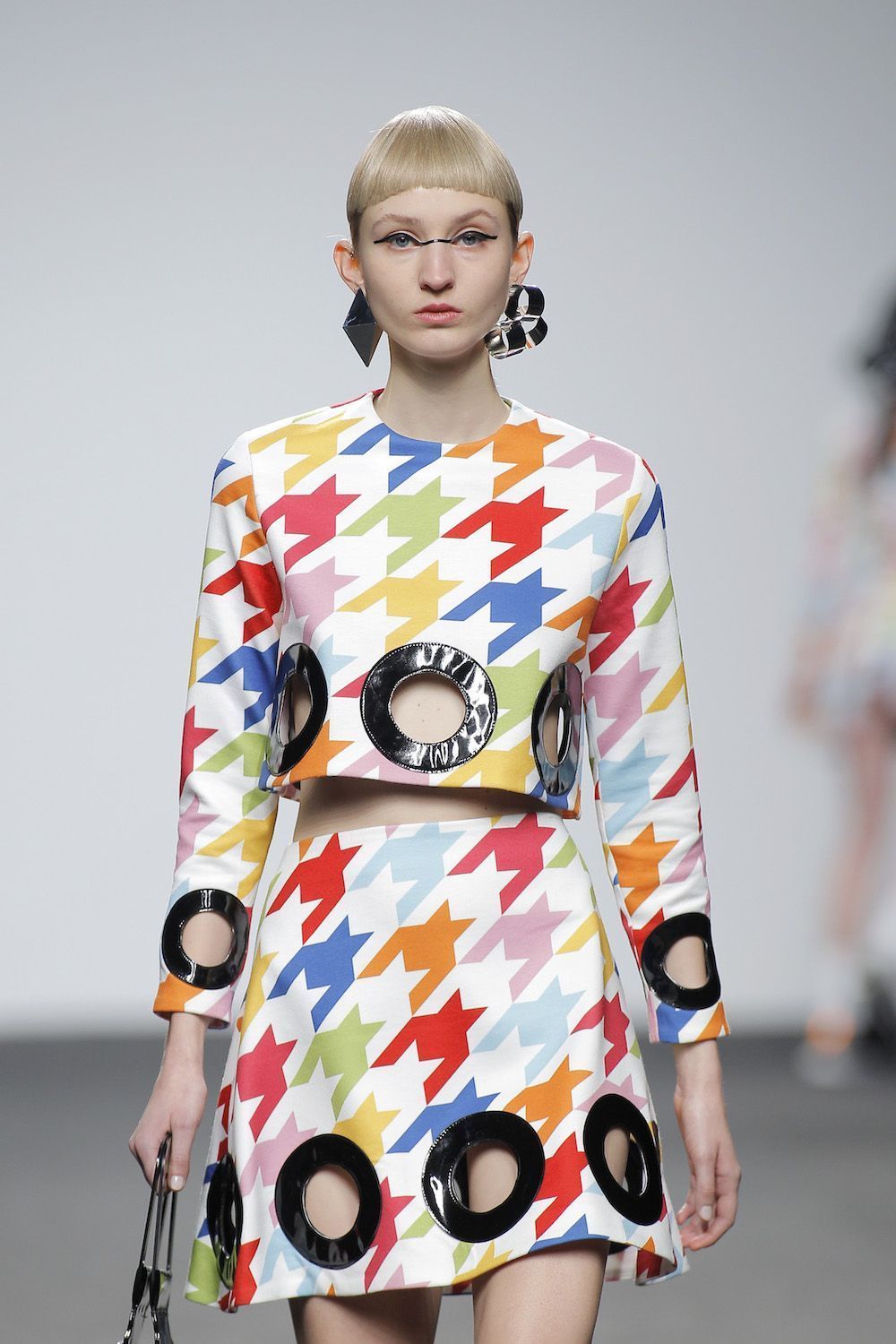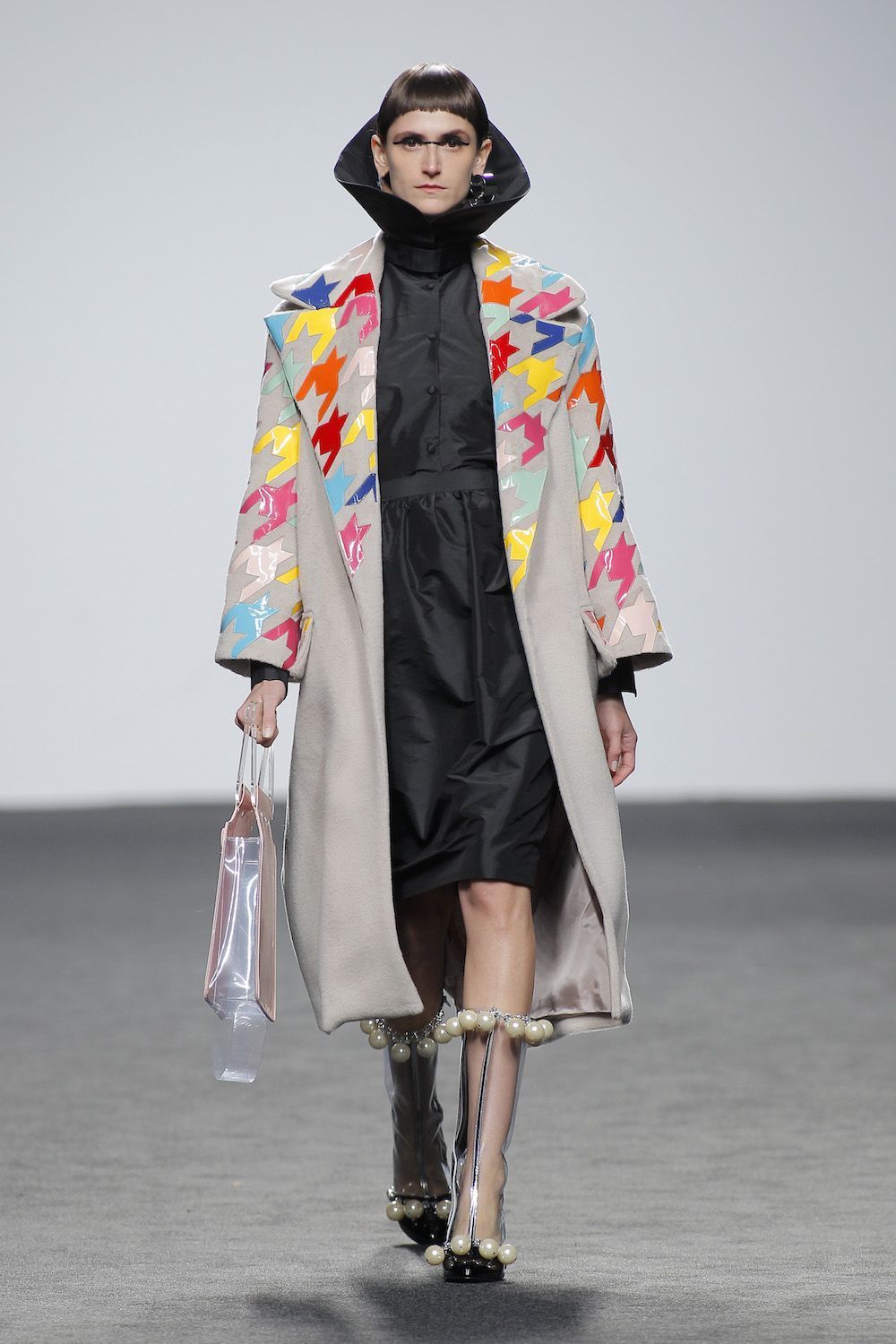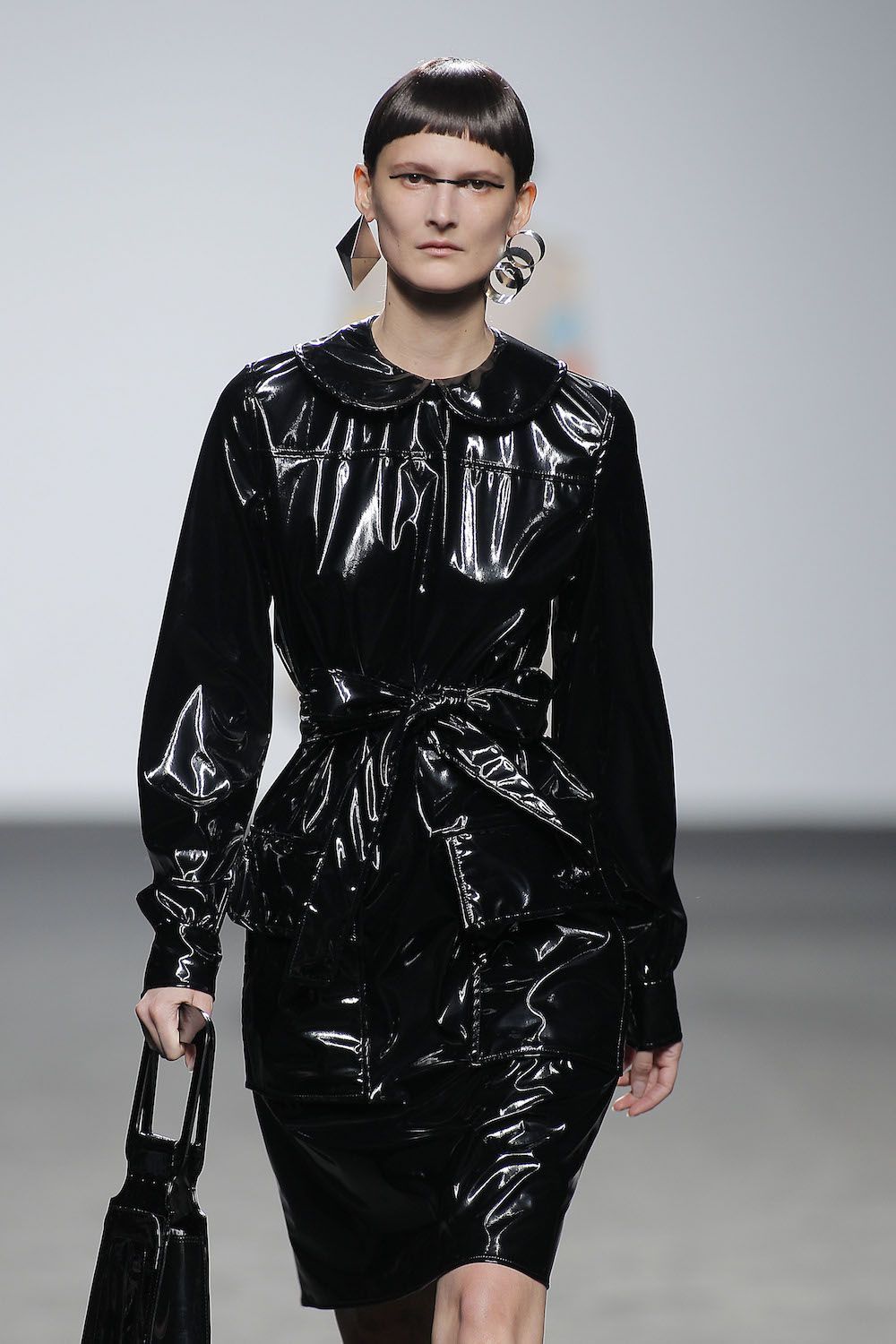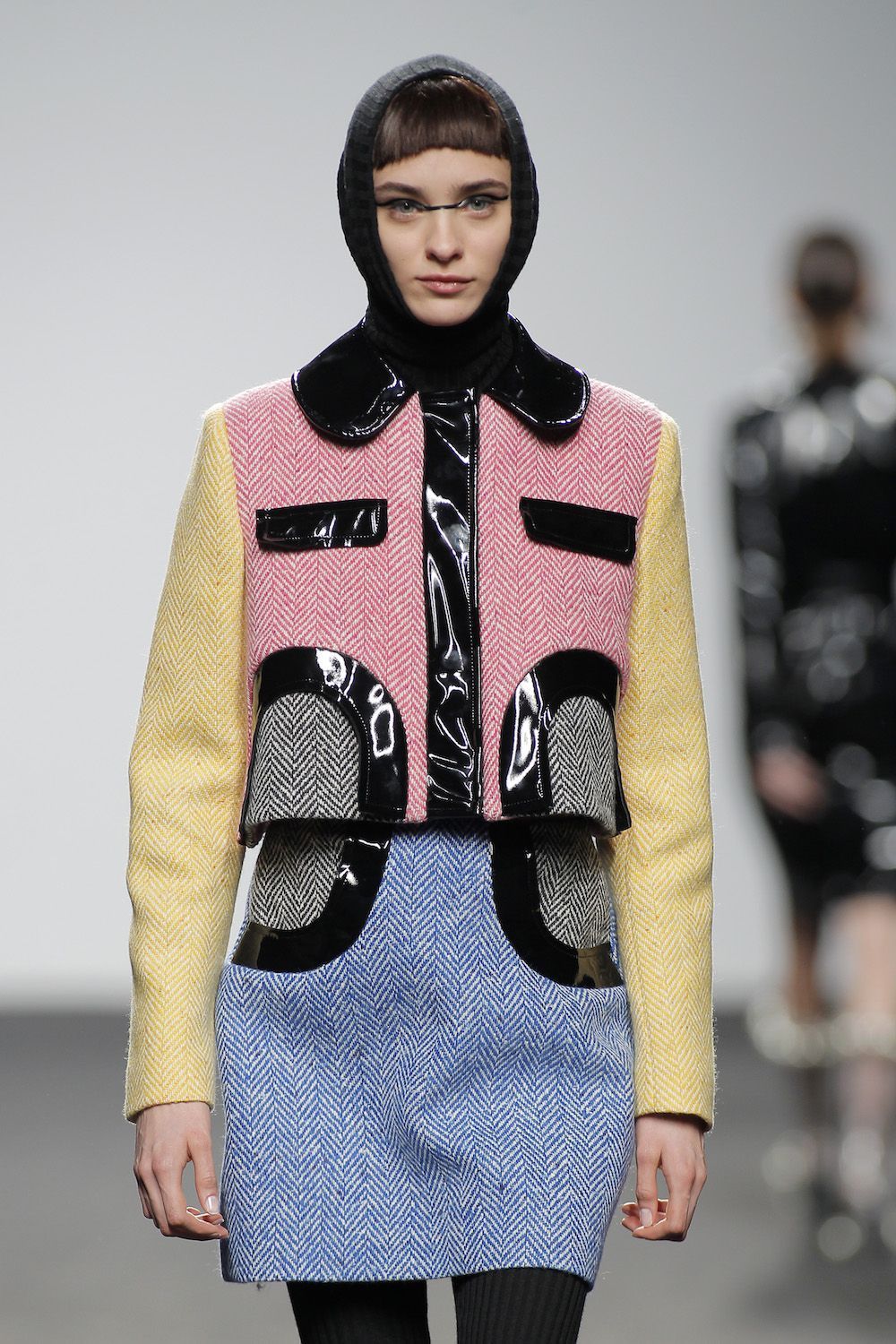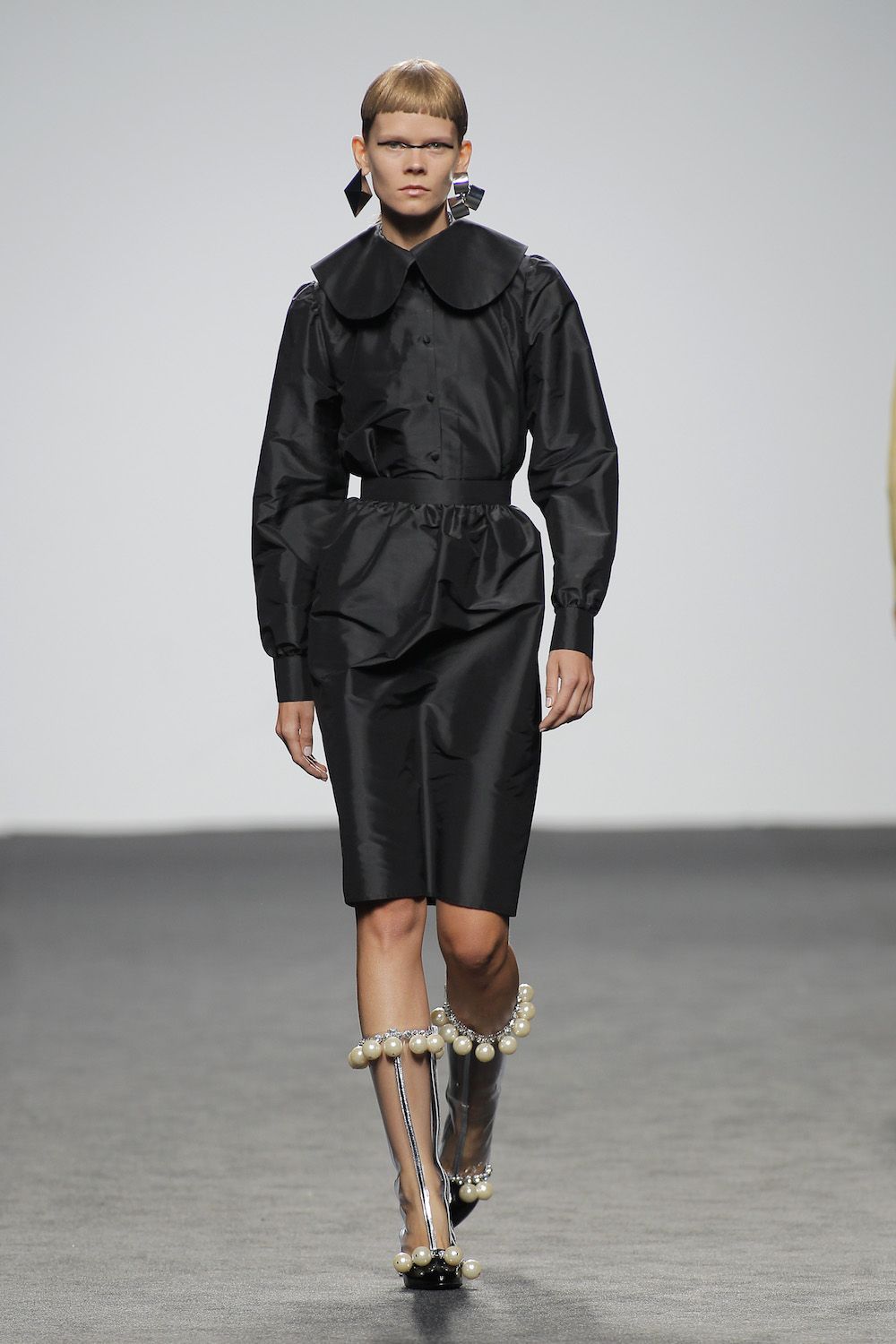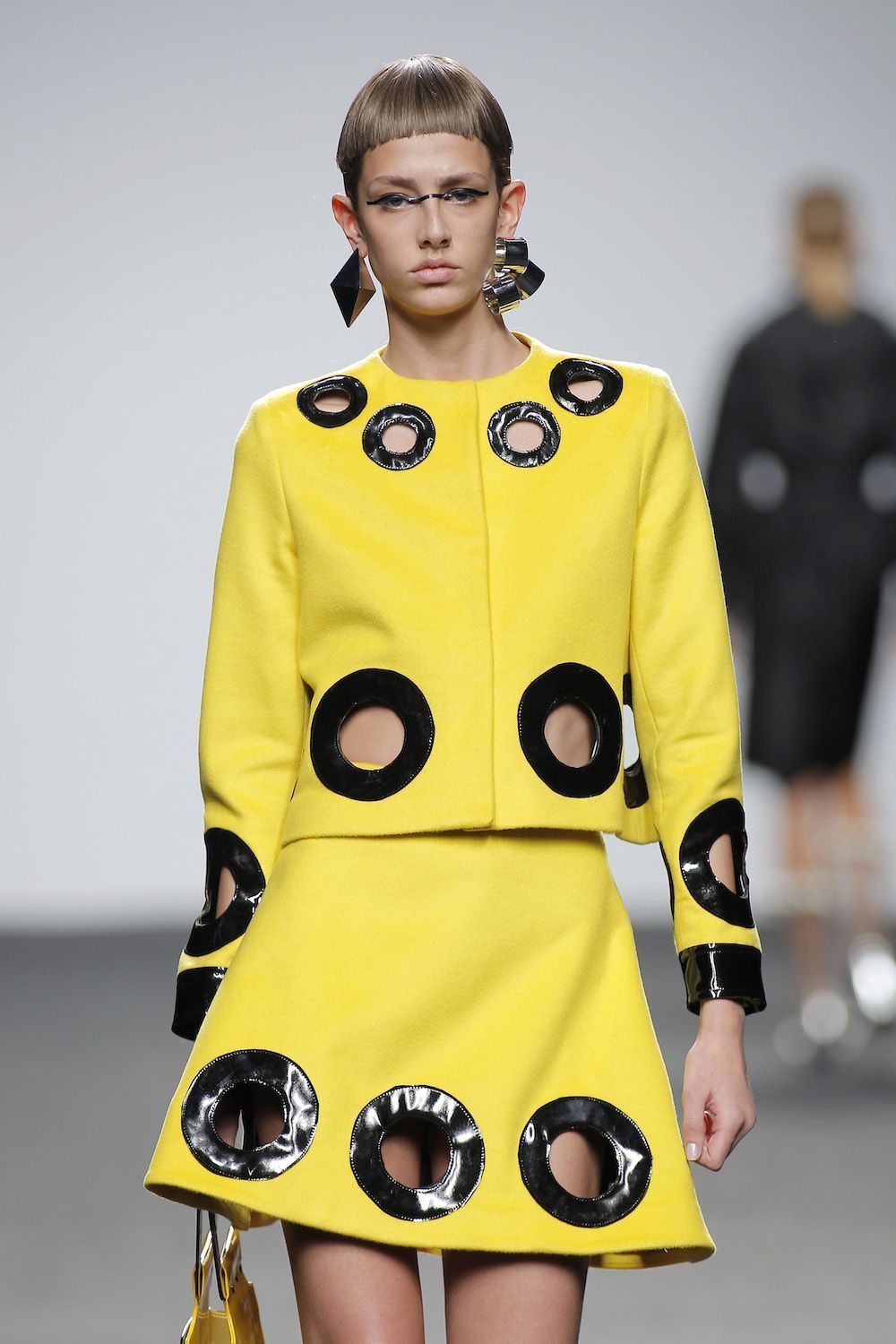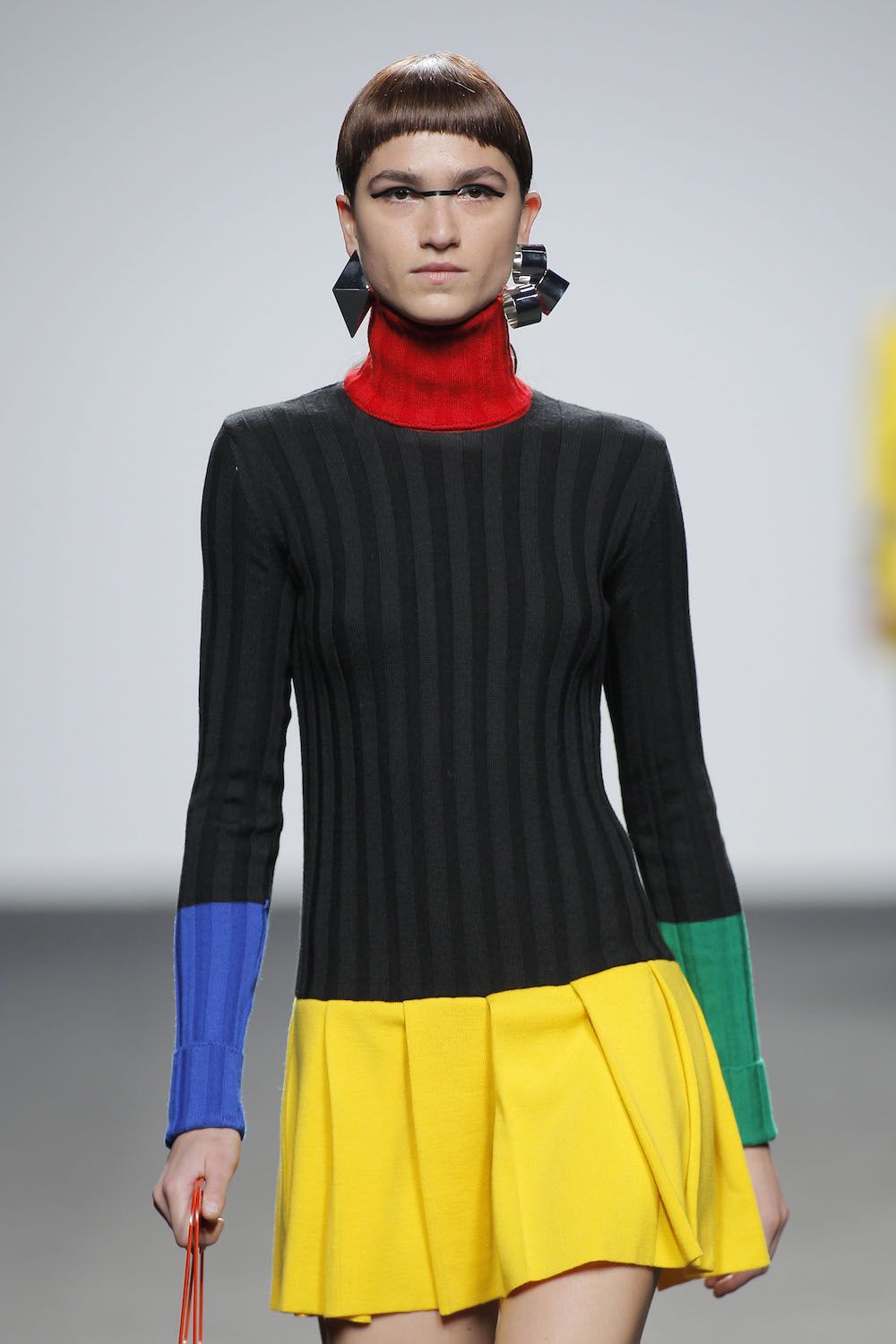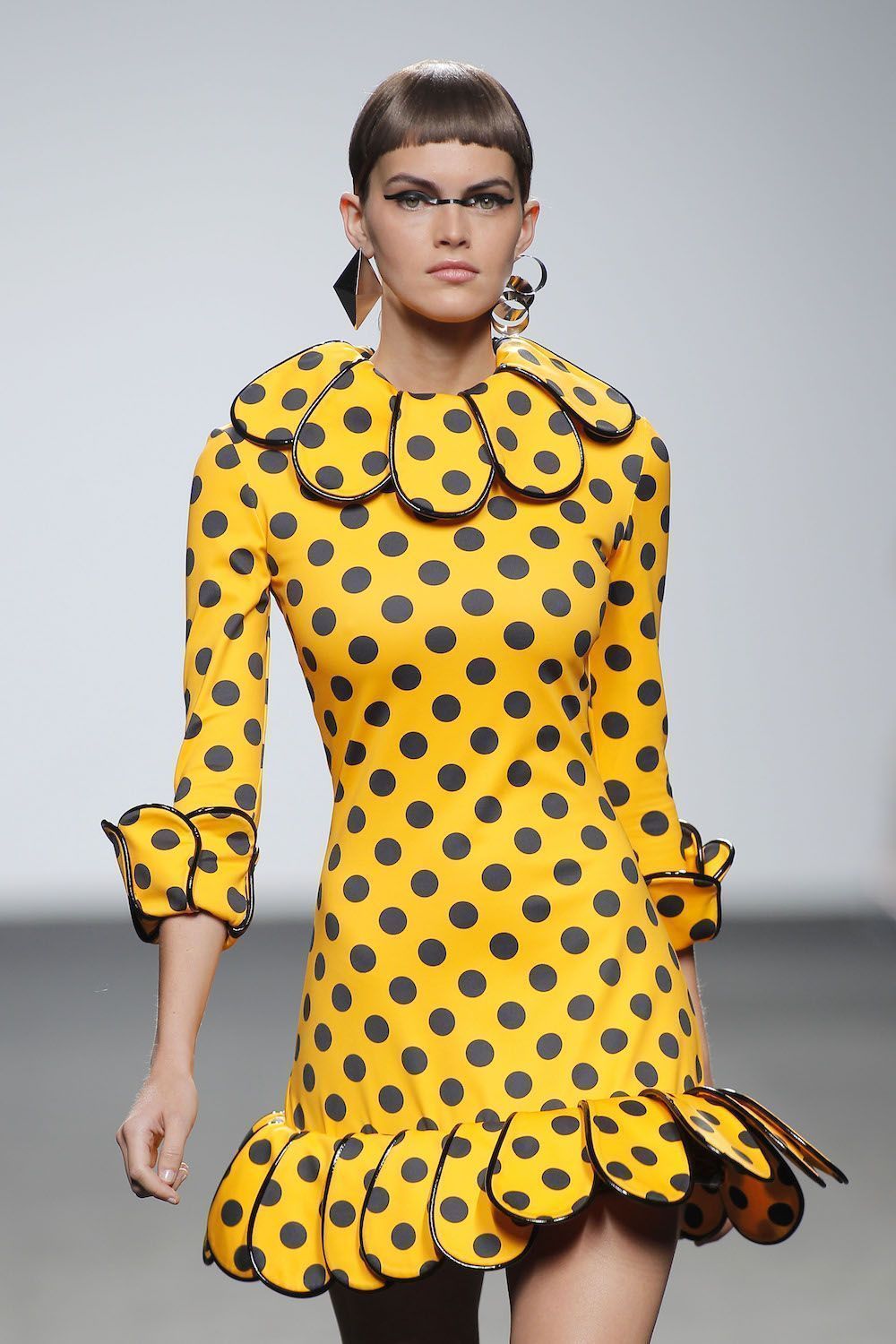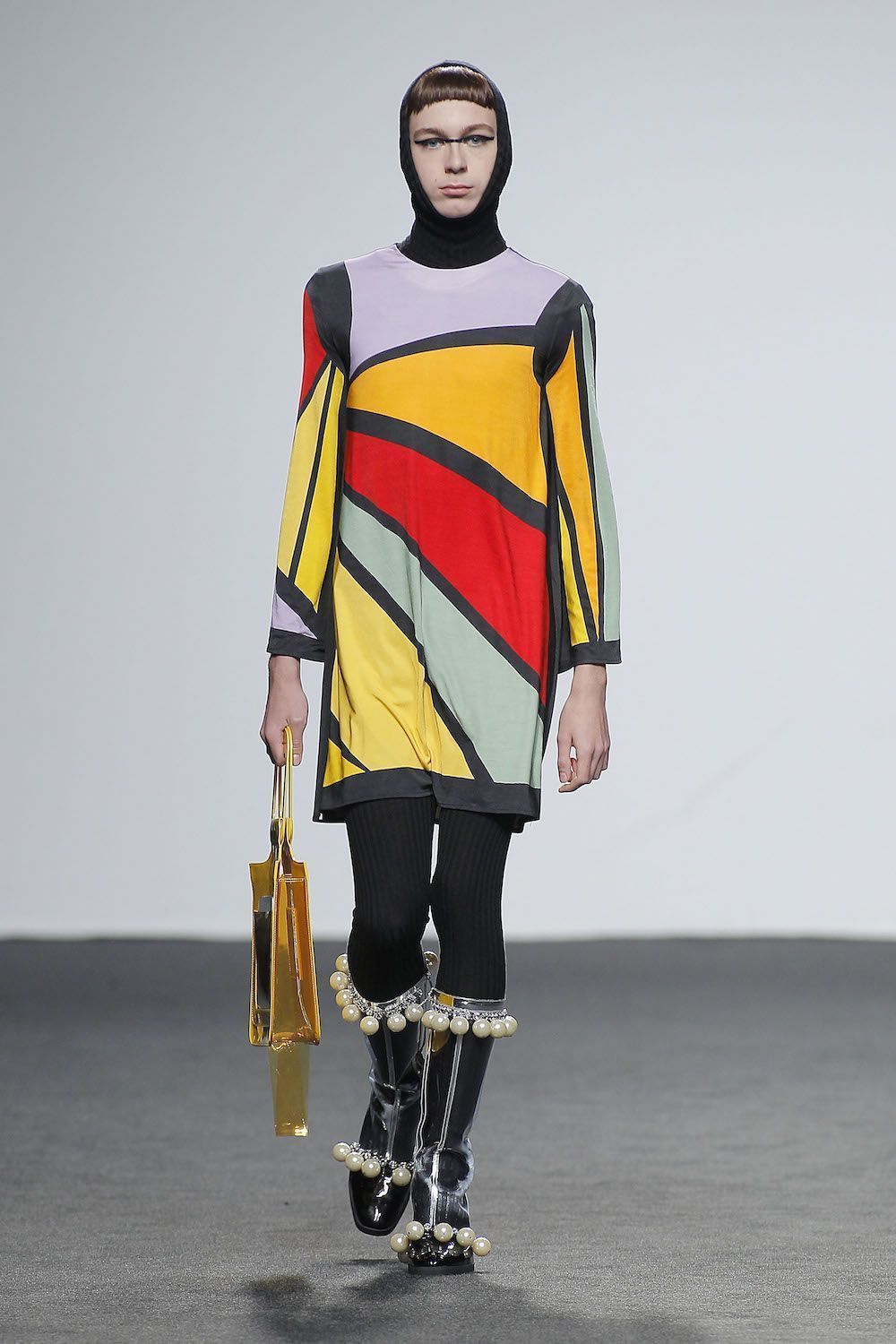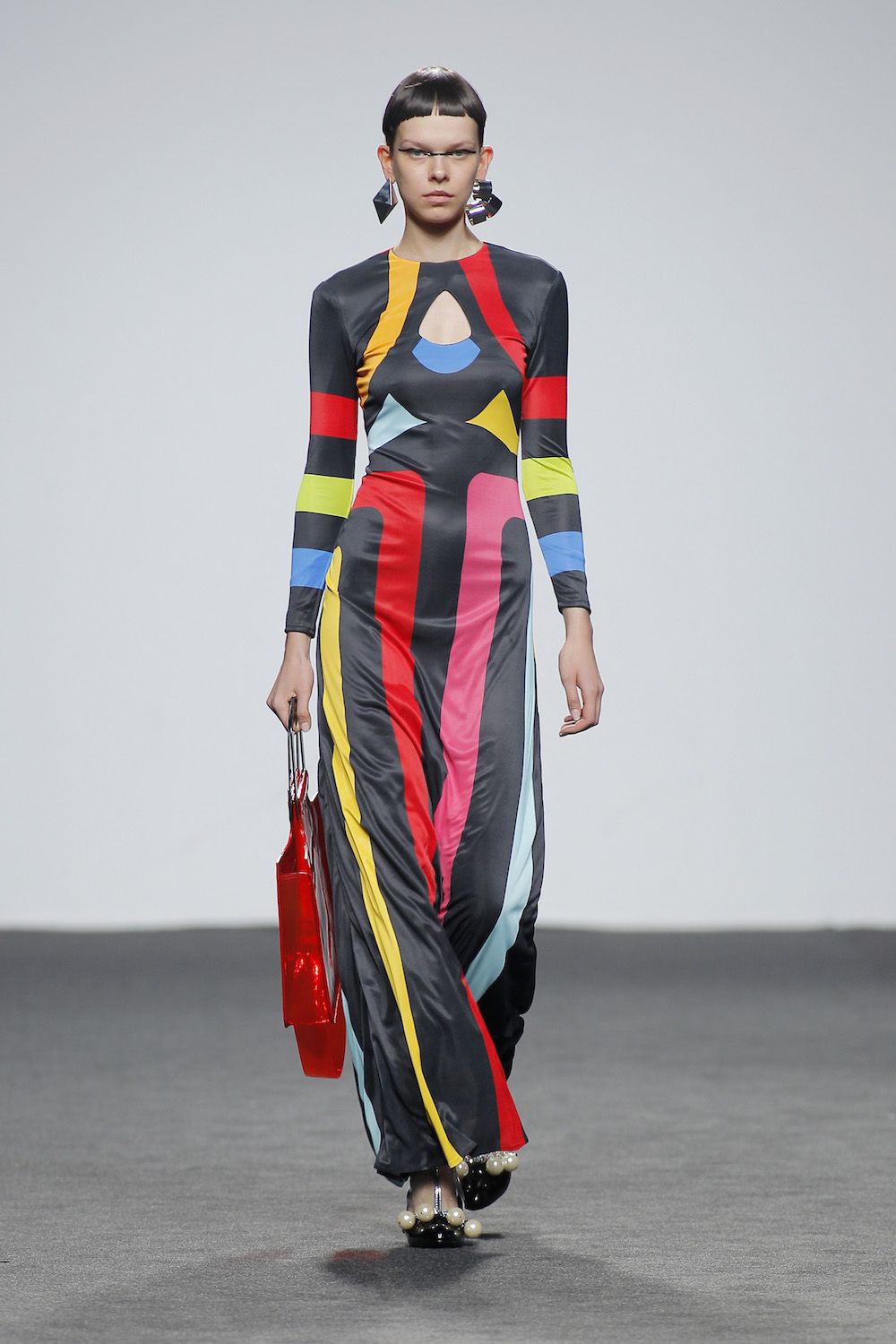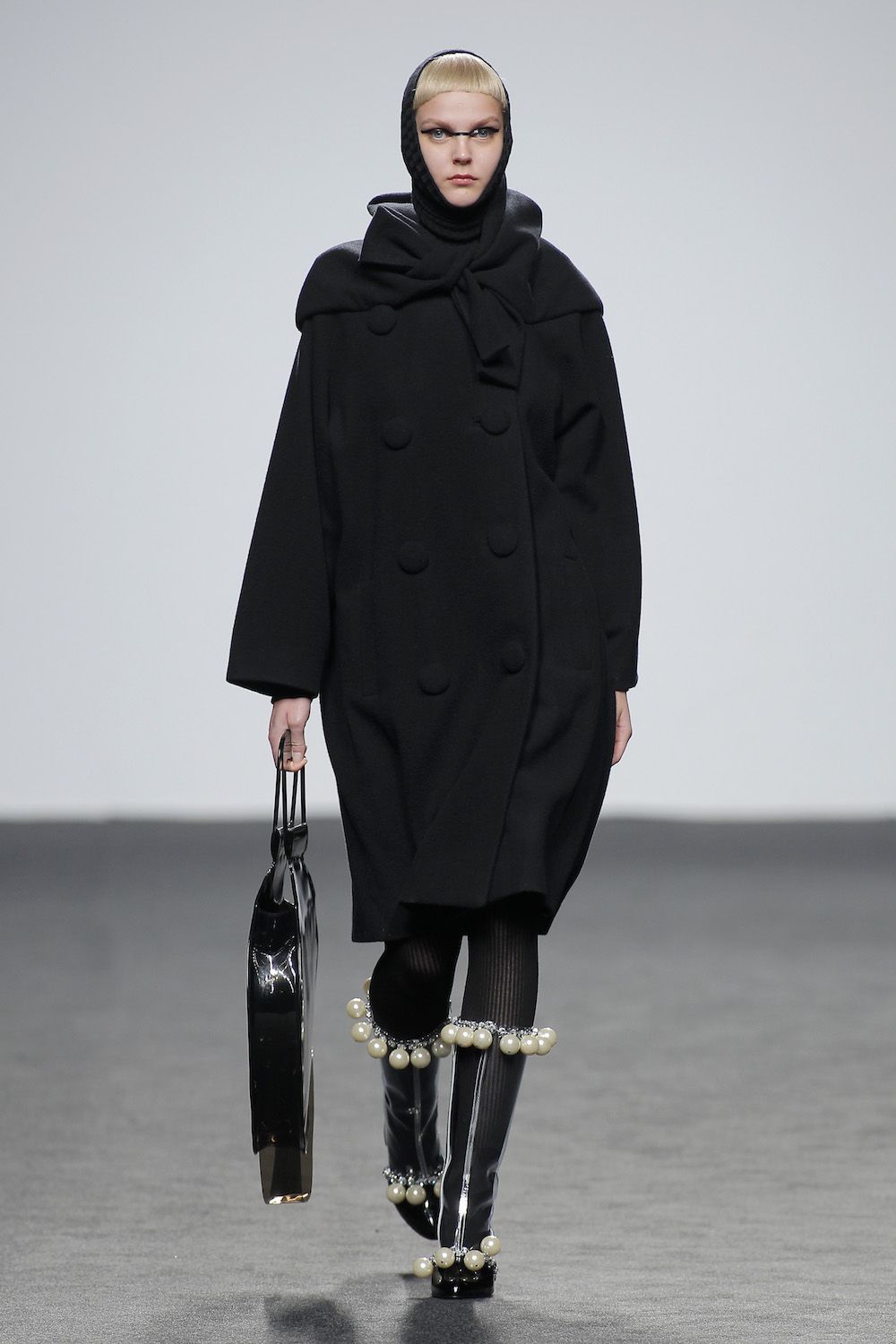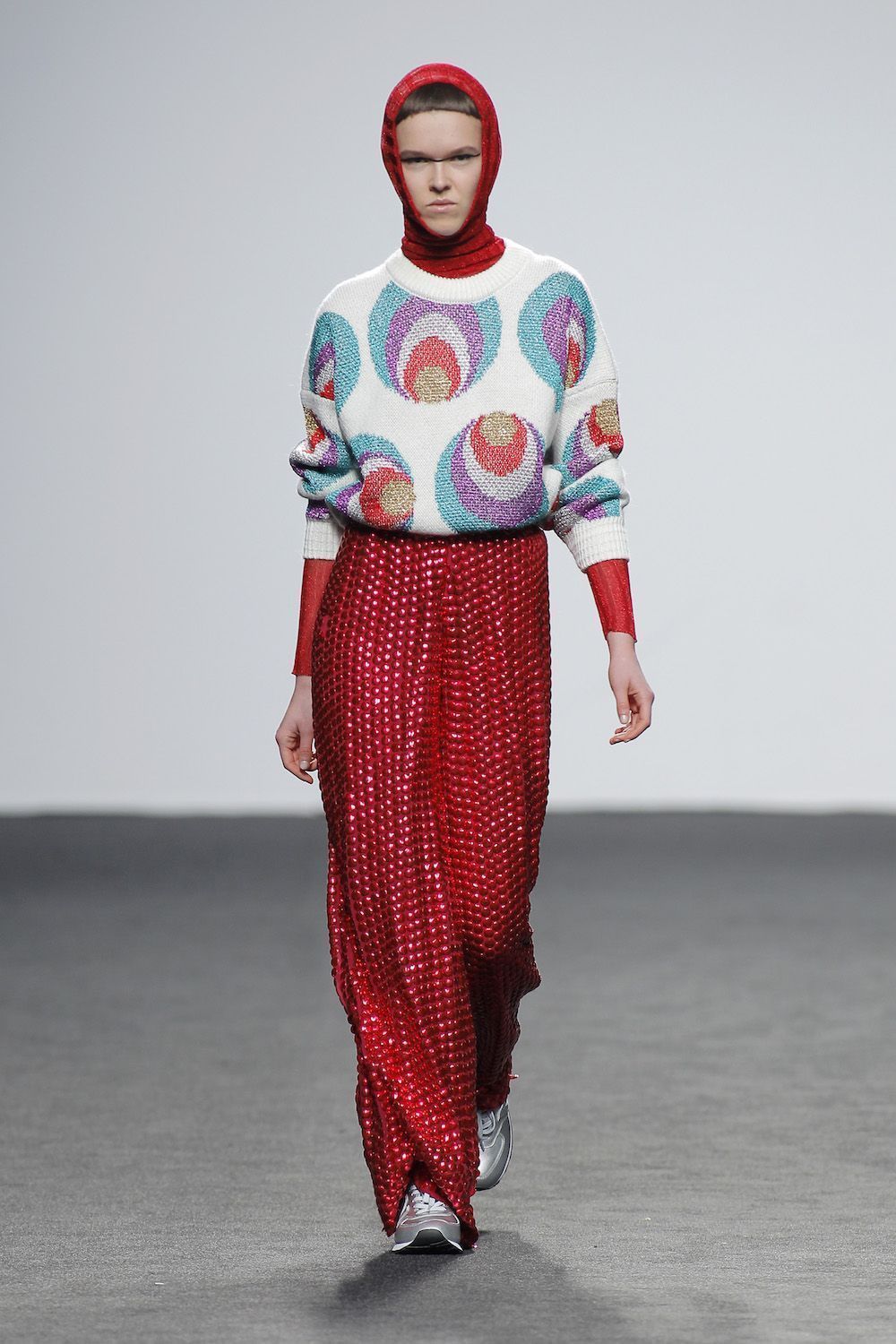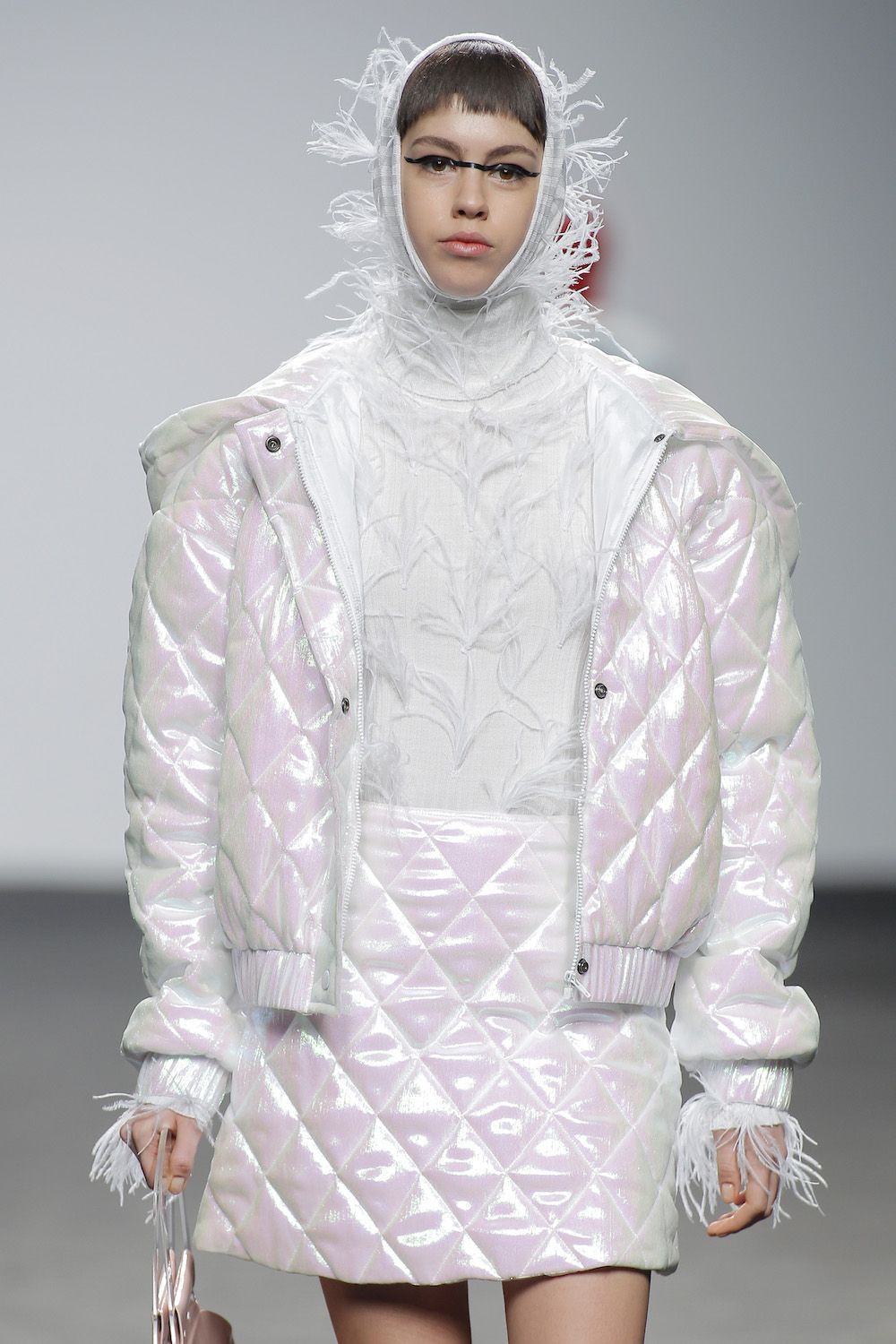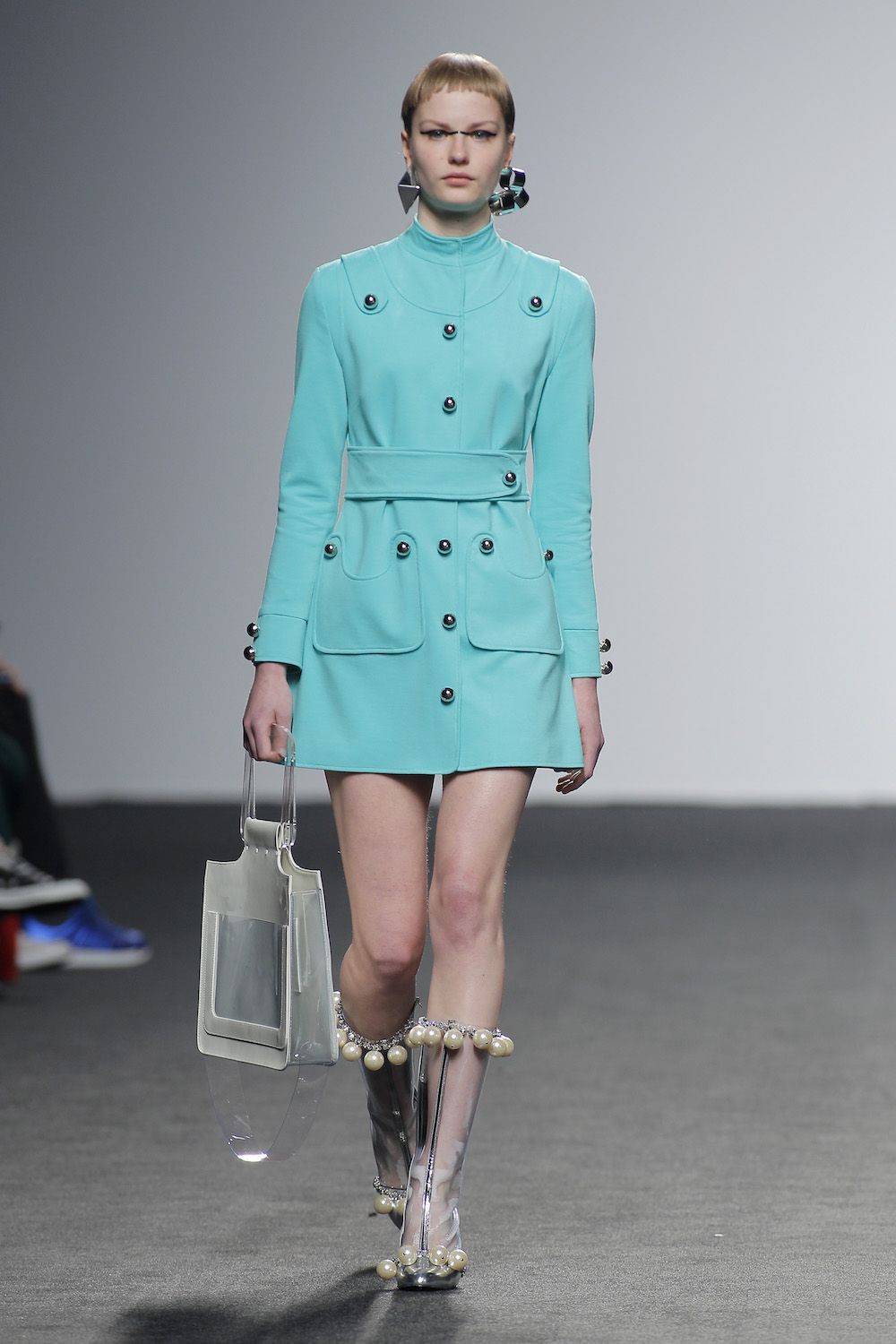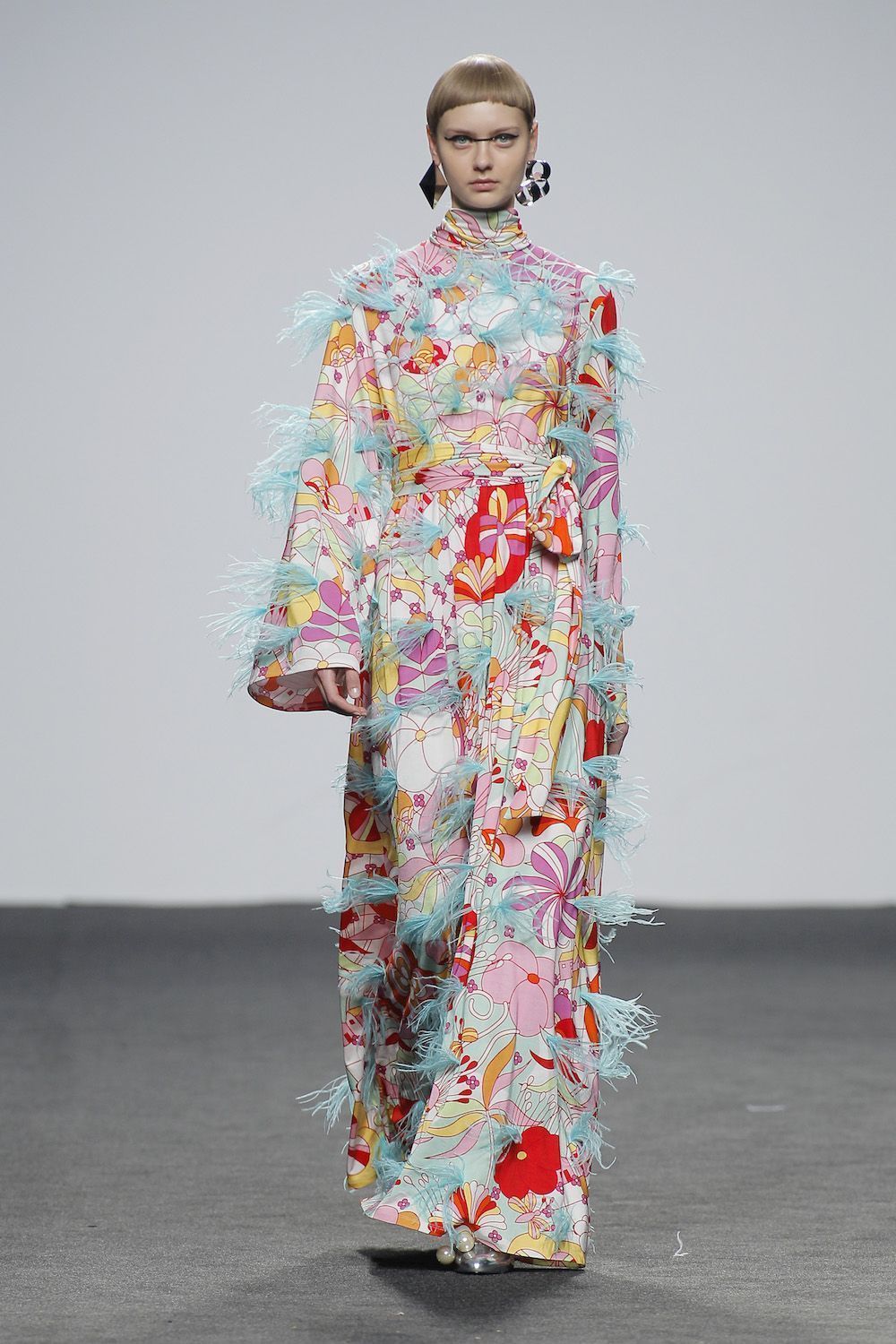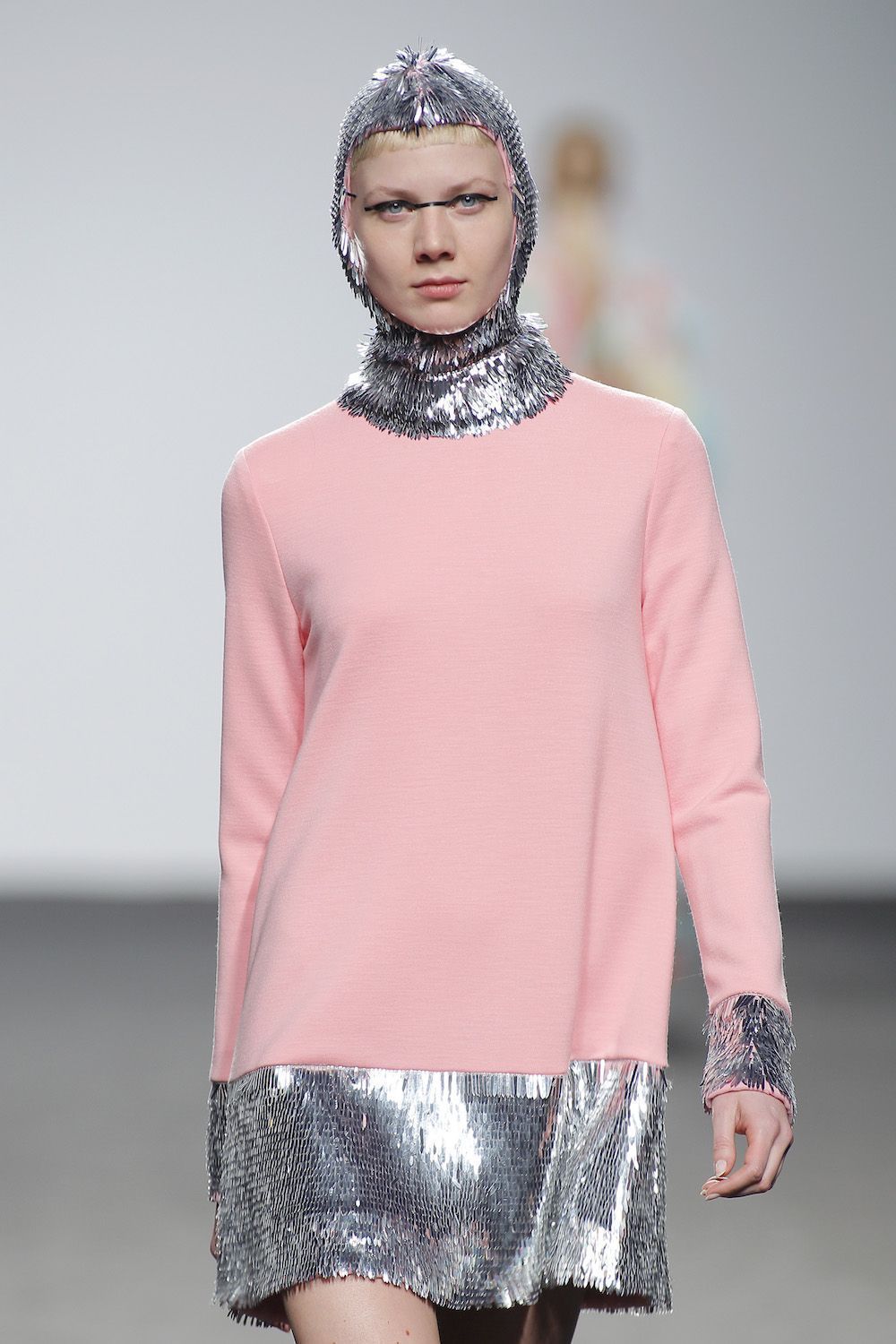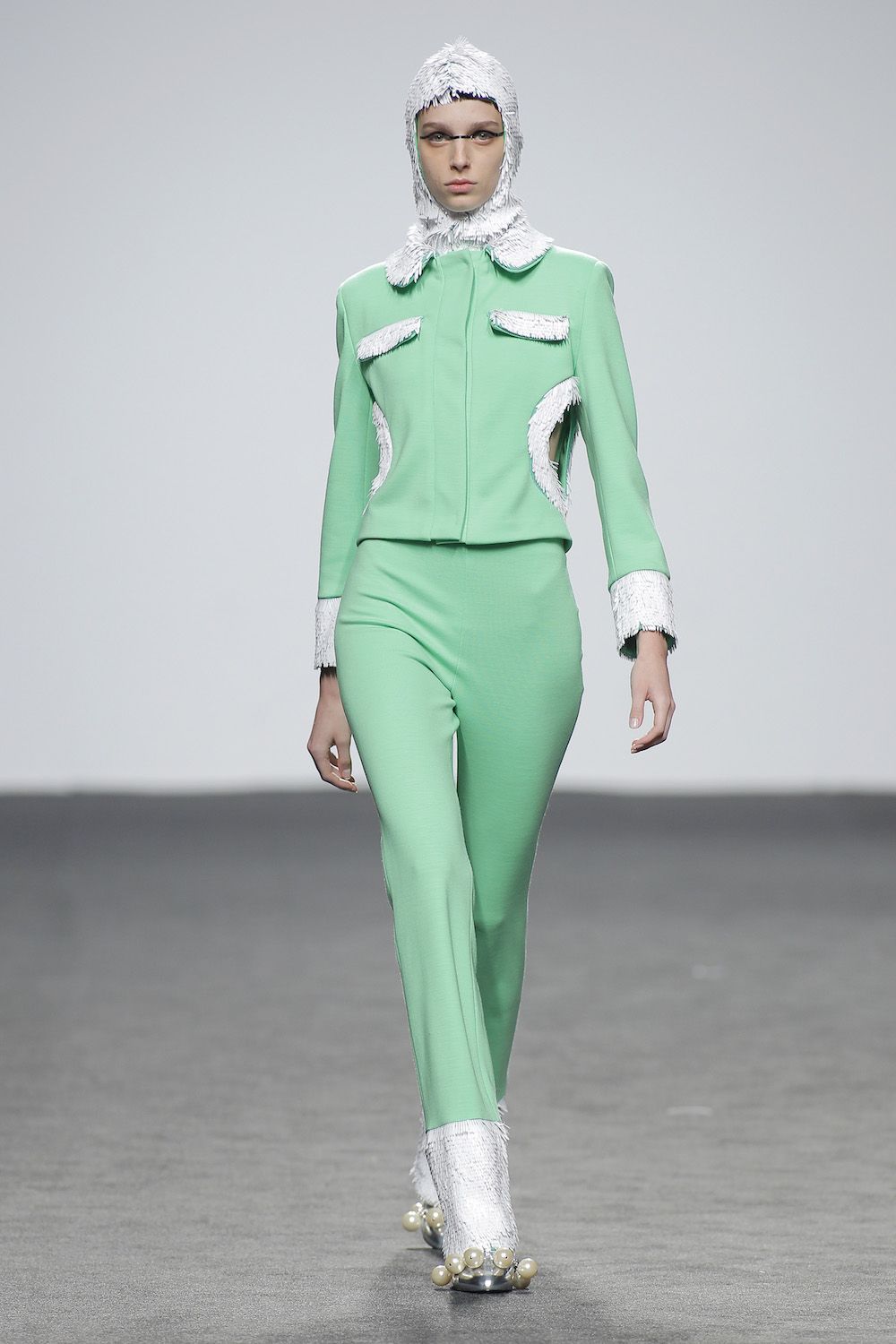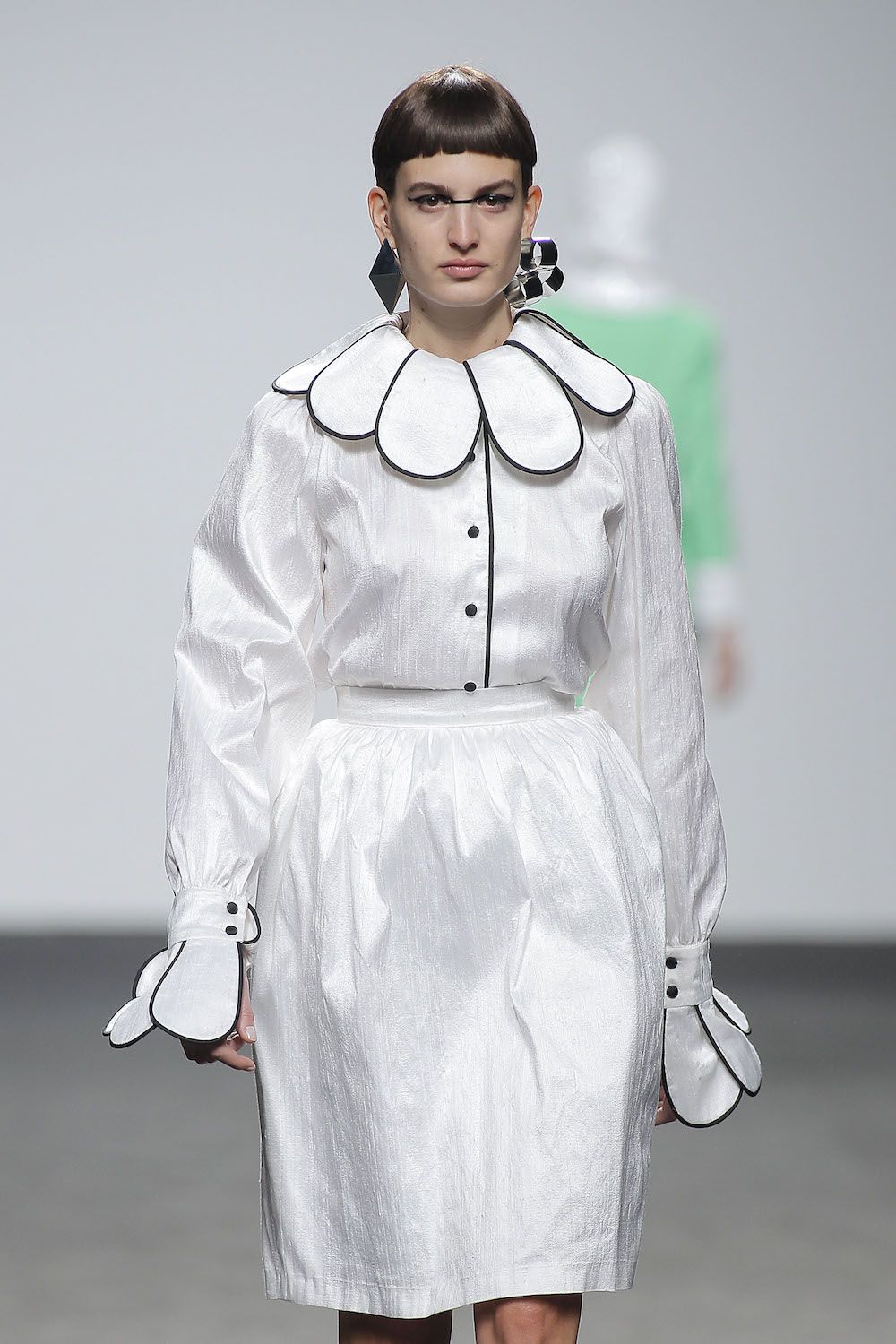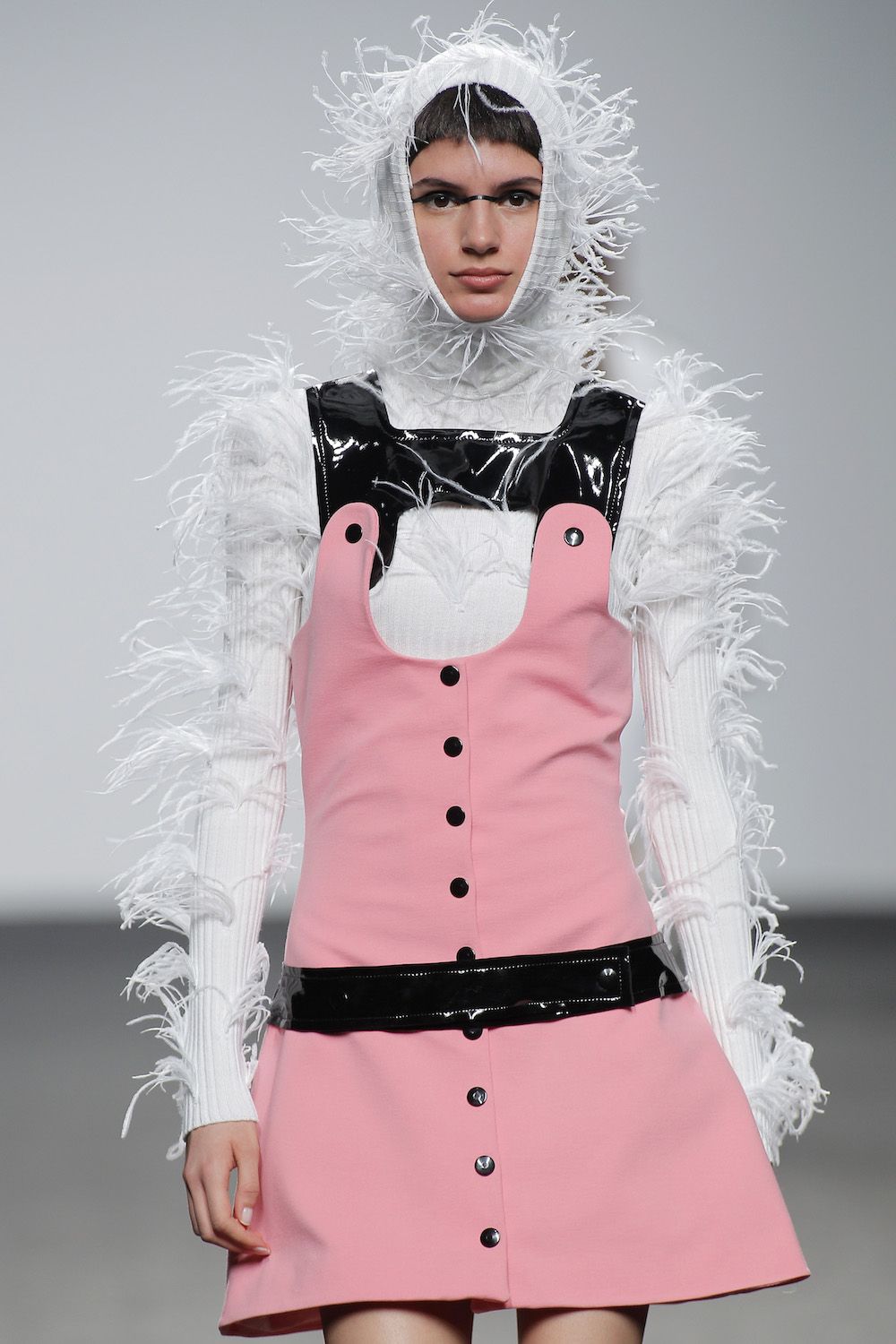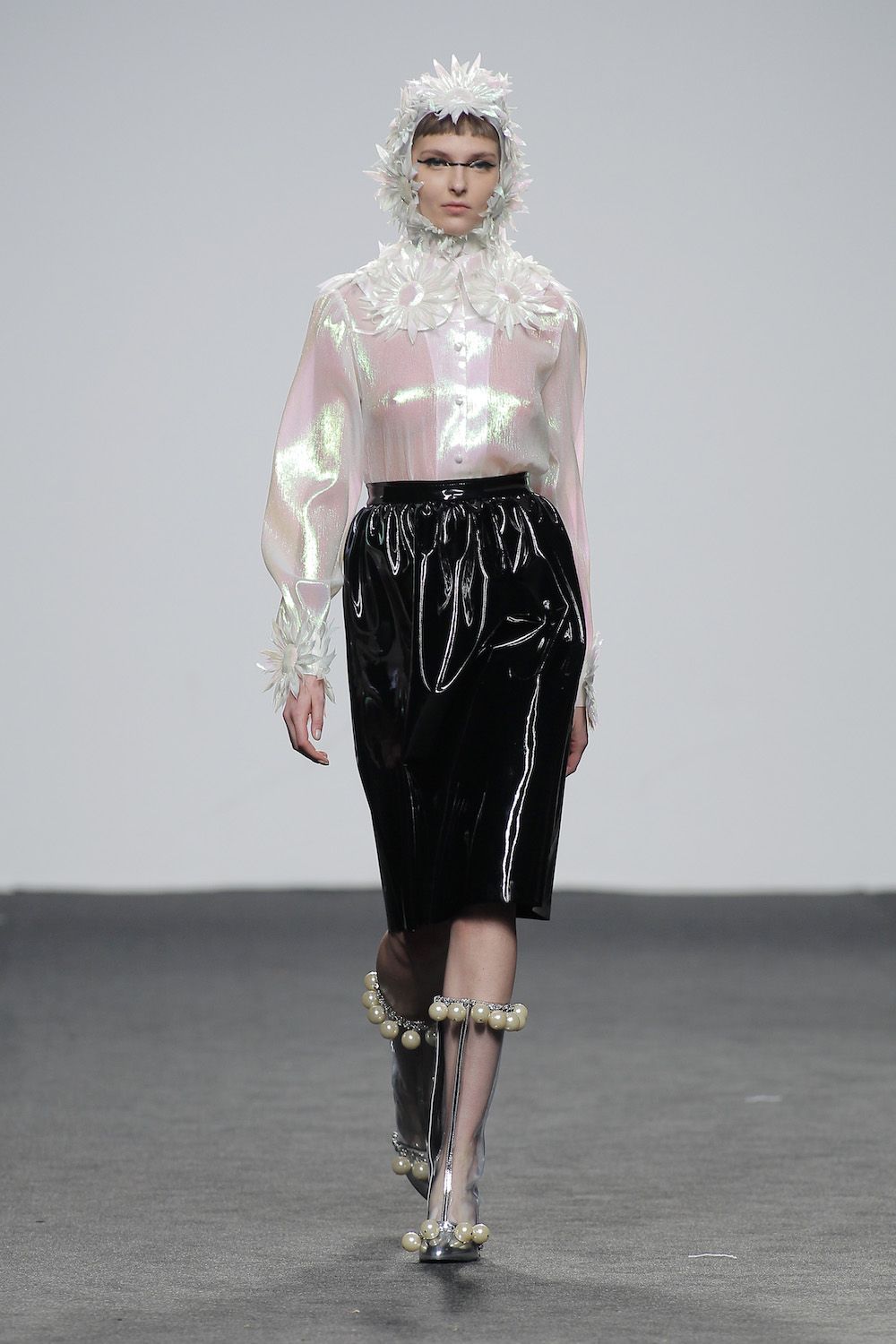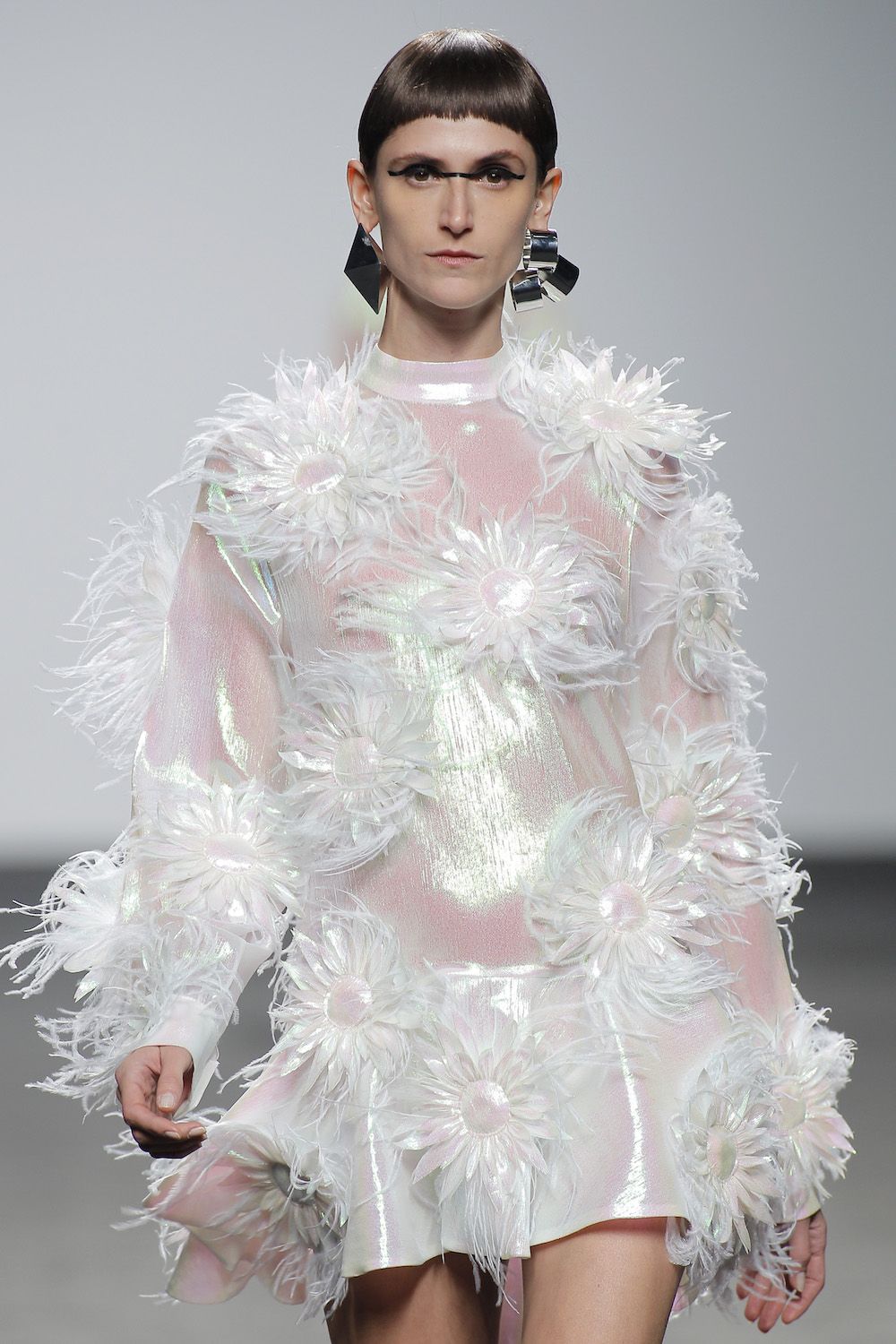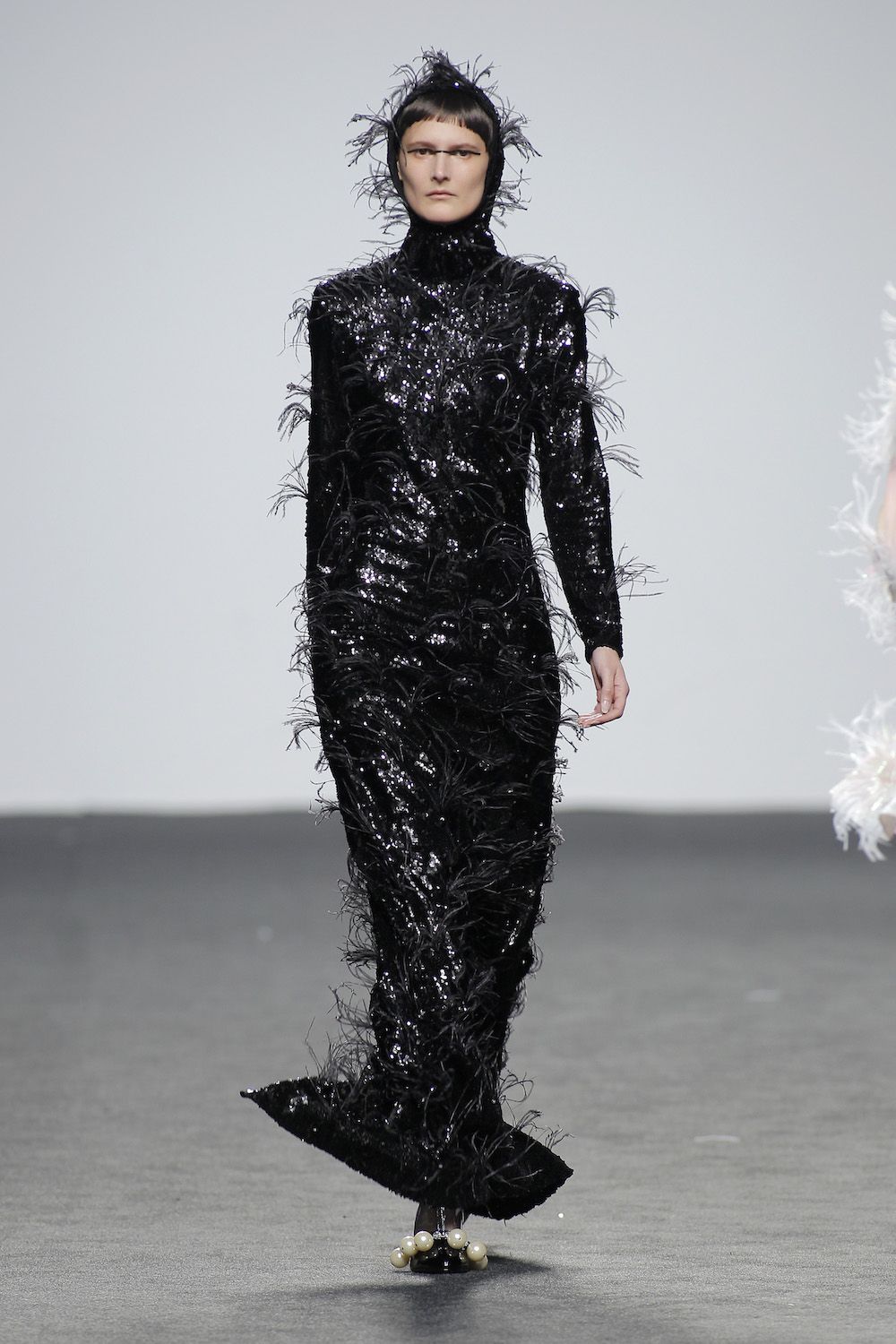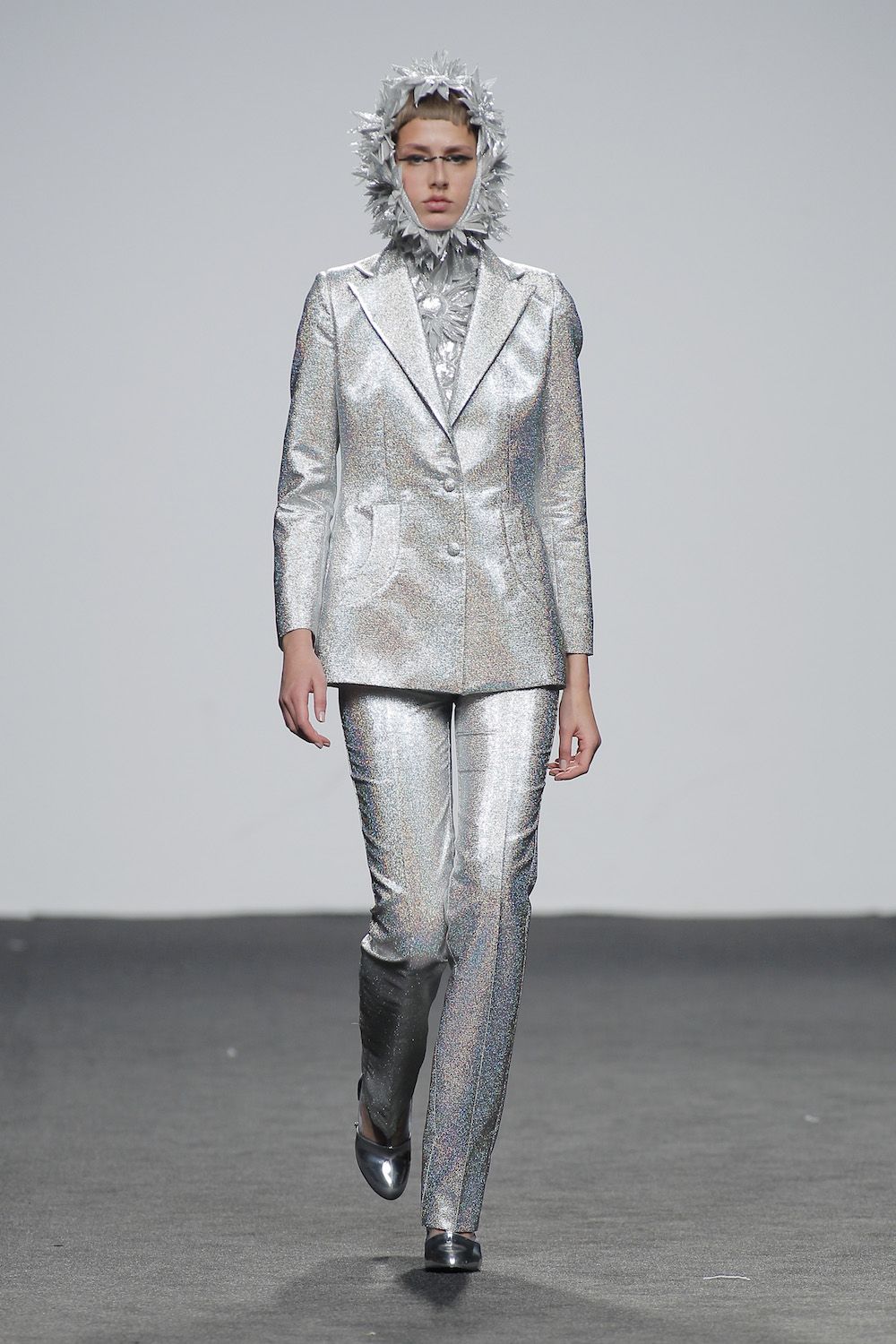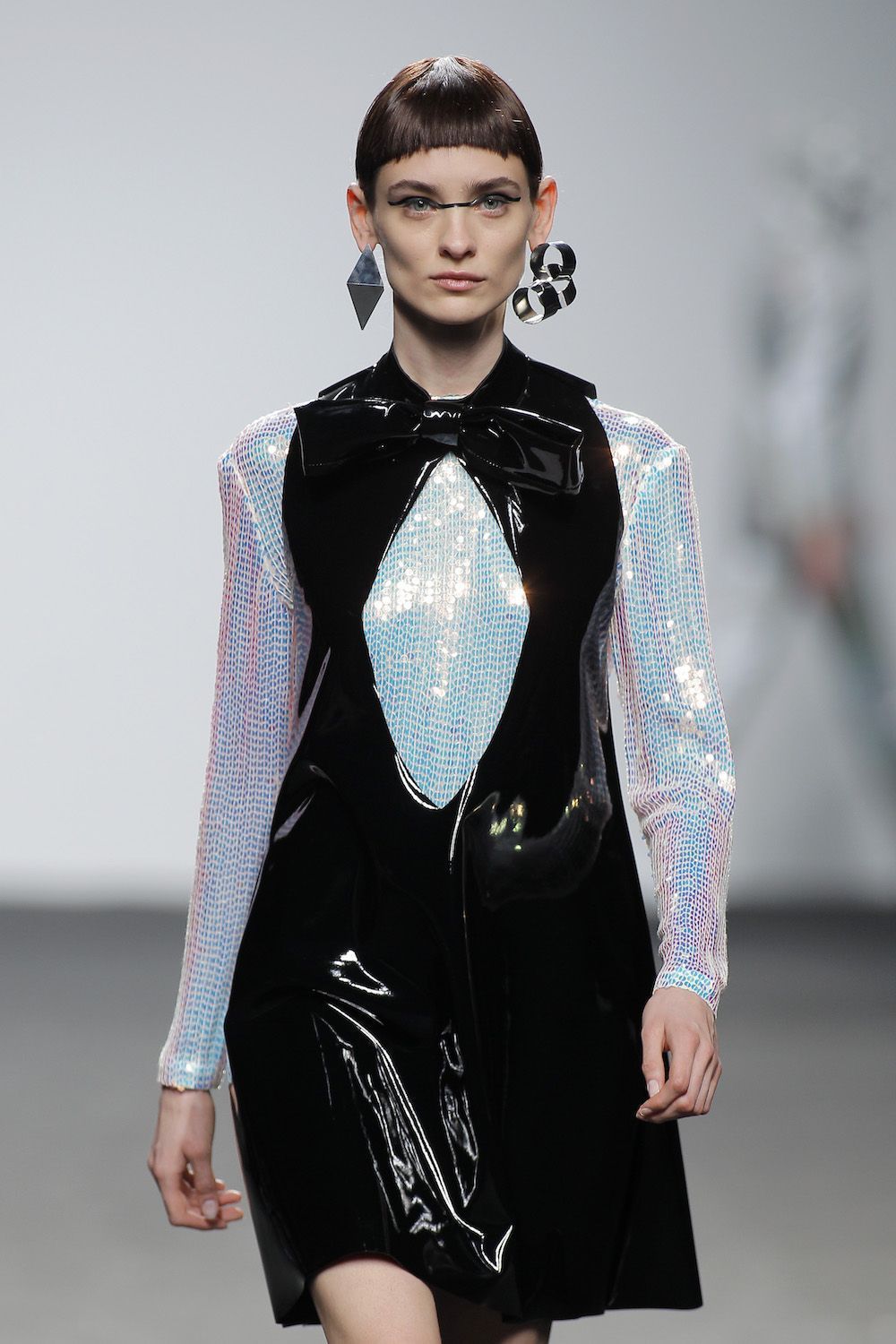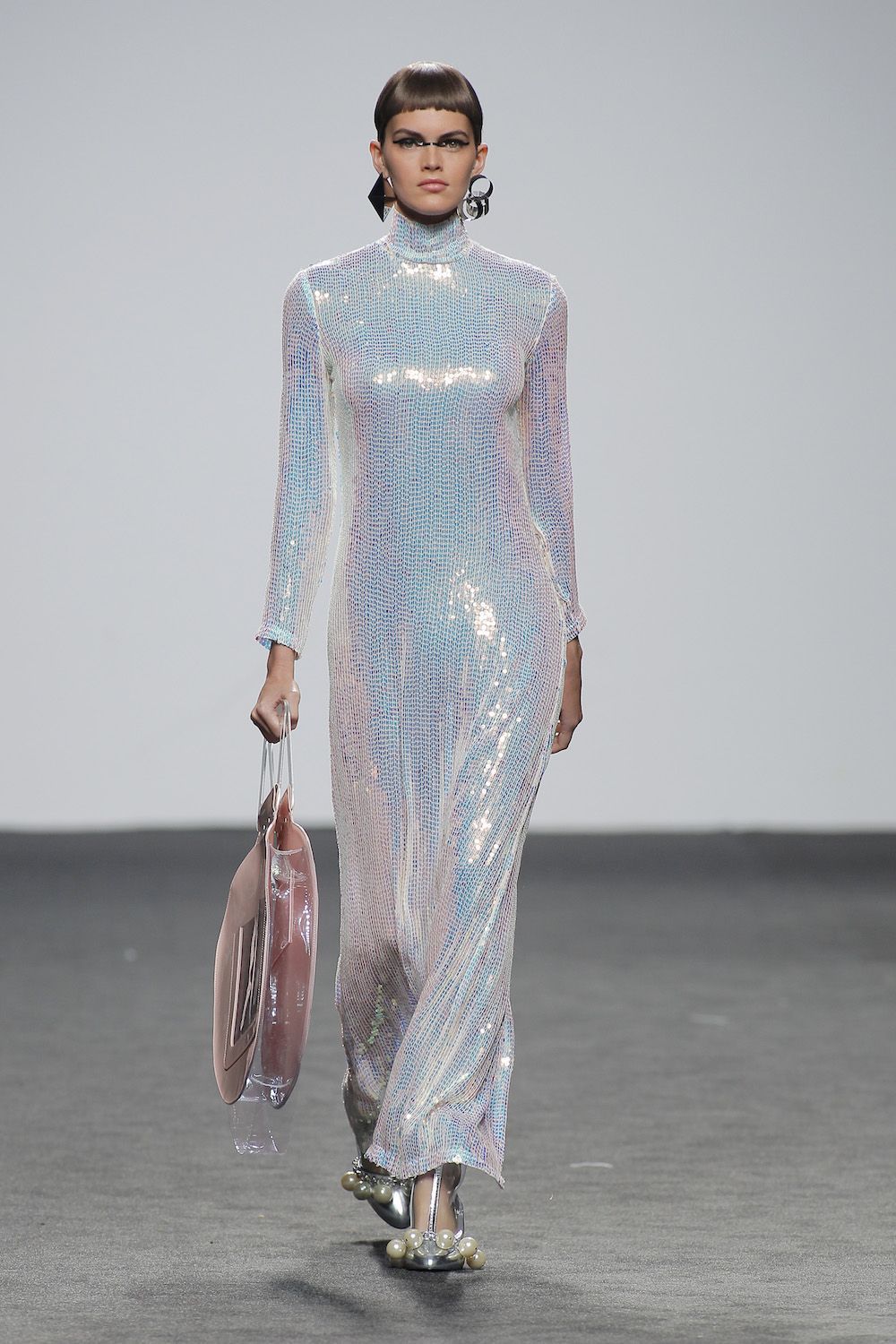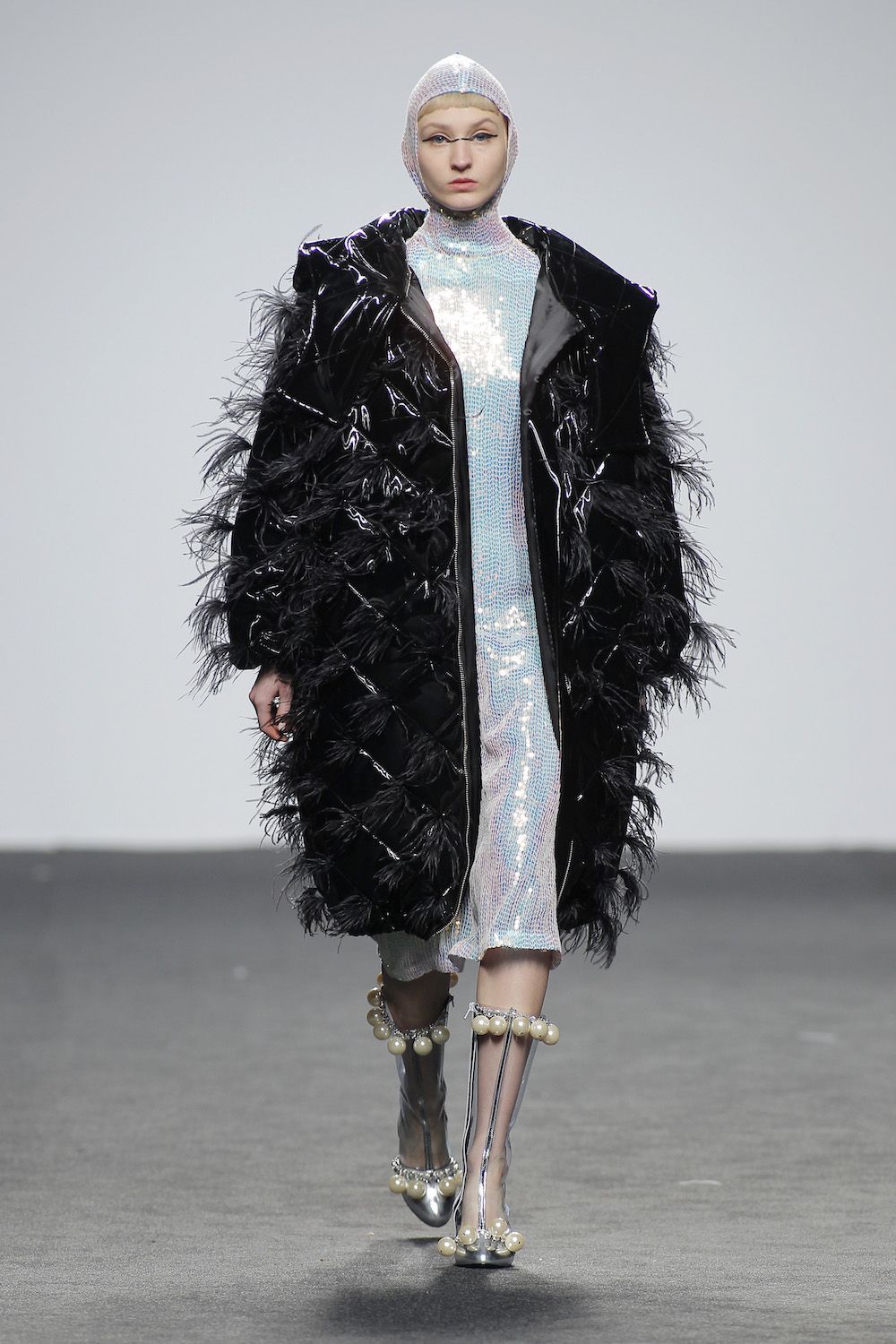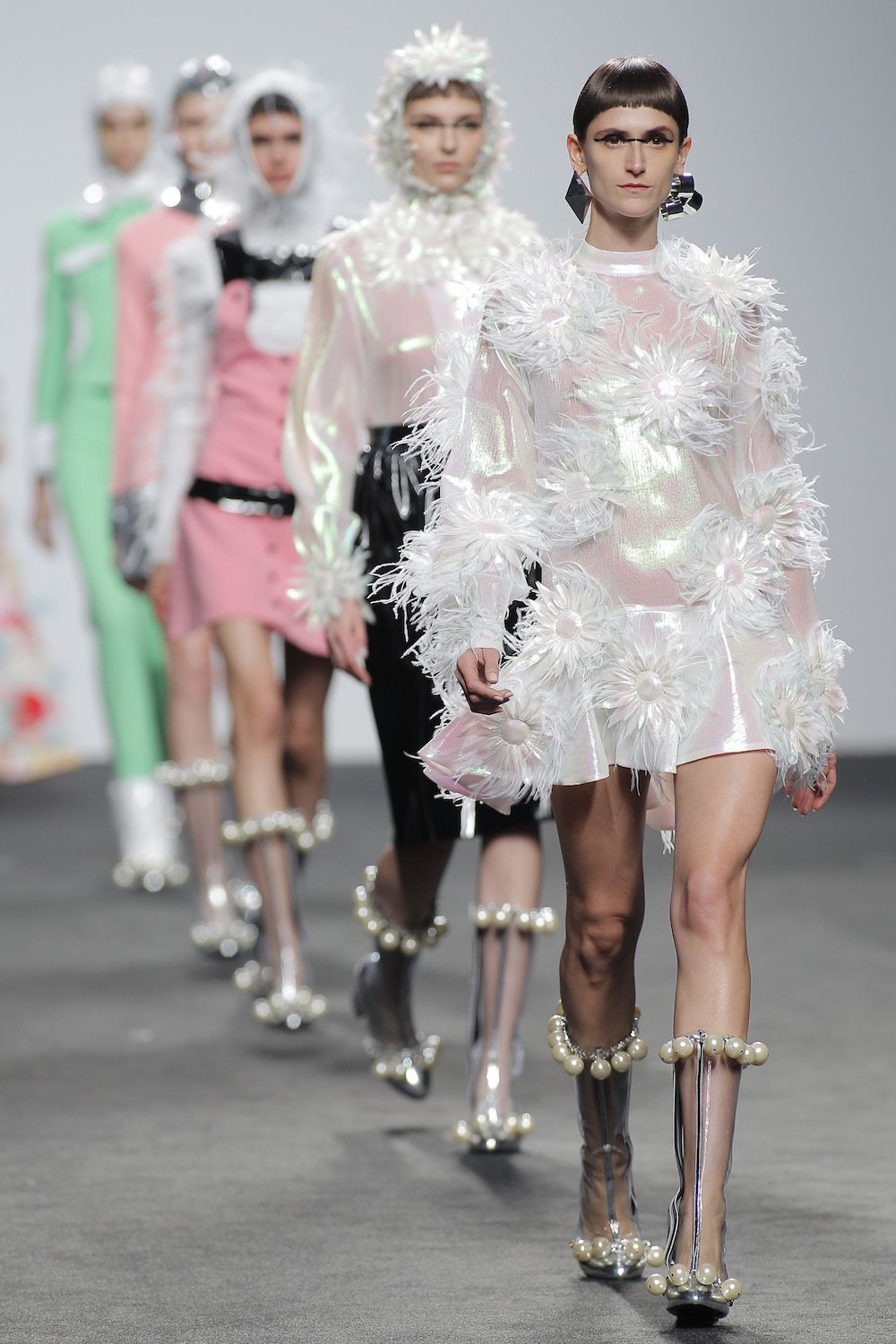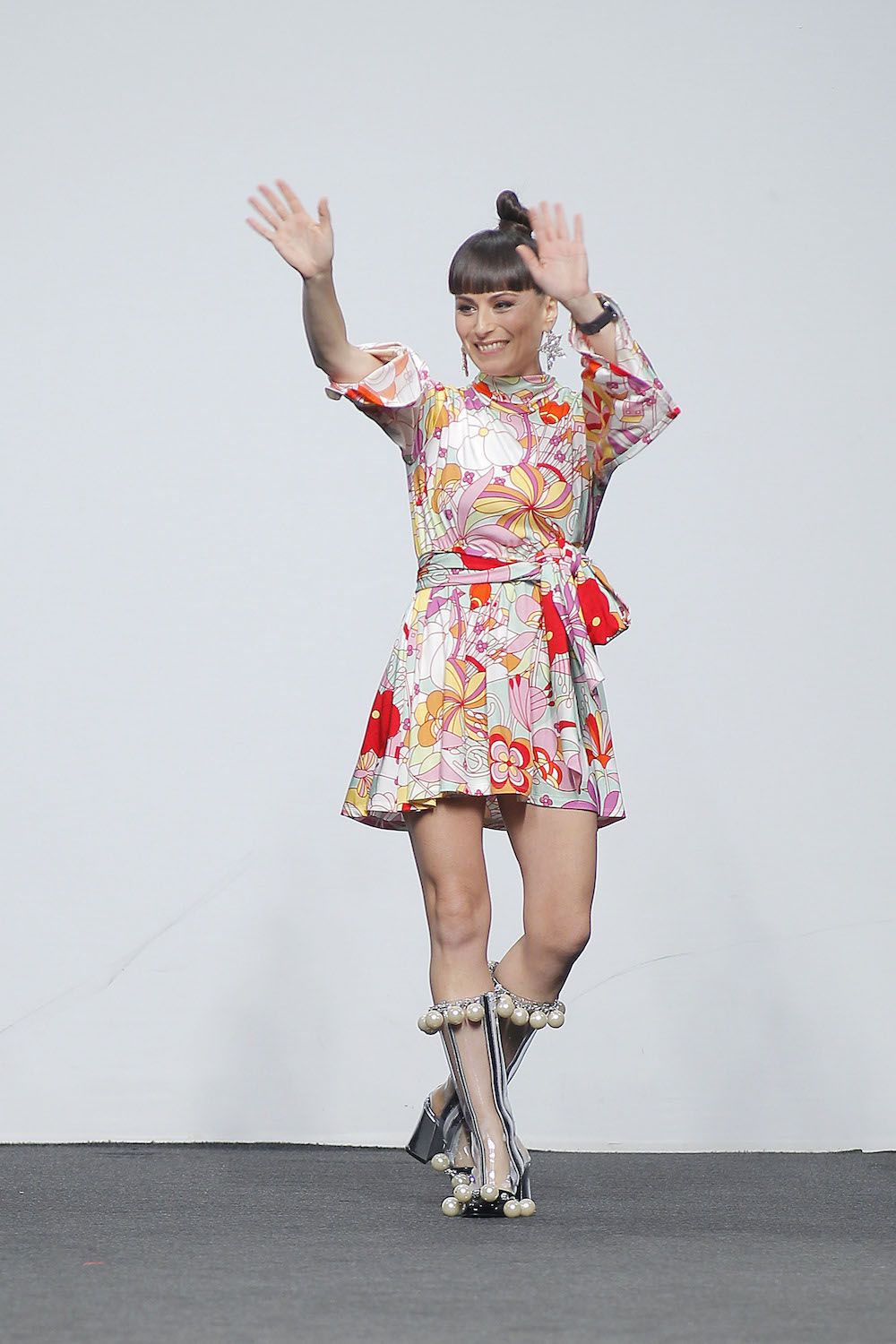 Plasticized finishes played a major role, although where they reached their peak was the application of transparent boots that were adorned with large pearls and took all the praise.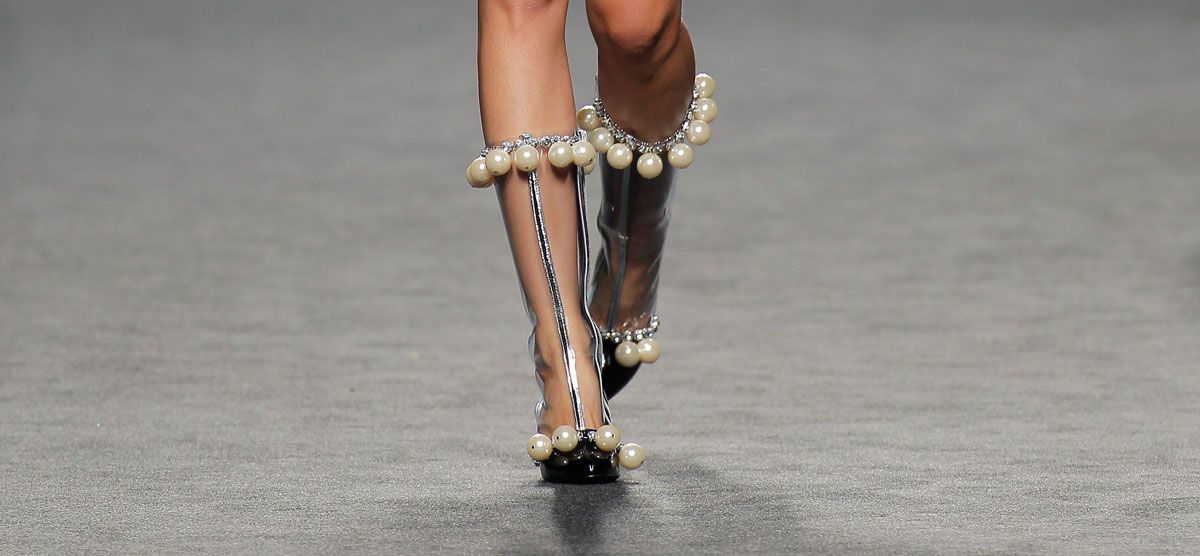 In short, a show that shows that Spanish fashion continues to rise and that, the usual ones like María Escoté (@maria_escote), continue to work hard to follow, each season, raising the bar a little more.