READ IN: Español
Caleido under construction was the setting that Maria Ke Fisherman (@mariakefisherman) chose to present their own spring-summer 19 rave: a space in full swing in which the country's most iconic designers experienced and transferred the entire Woodstock imaginary to the catwalk.
The Japanese exploitation of the 70s, the anime of the 80s and the digital culture of the 90s, in fusion with the rave culture, were the main references of the firm's SS19 proposal. A collection more Maria Ke than ever, which led us to imagine what the 'Woodstock styling' Made in Spain version would be like, through a mix of light colours, little worked patterns (in terms of finishes) and artisan aesthetics.
On the trailer of a truck the cast of models walk that reflected the whole new universe of tradition and modernity. Of past and future. Because here the highlight is still the crochet (or rather, the deconstruction of the crochet) or the pattern of knit so identifying of the brand, that some cloistered nuns were in charge of weaving.
The other side of the story, modernity and/or transgression, was identified with the experimentation of materials, superimpositions, asymmetries and deconstructions. The technological prints, the tie-dye, the iridescent trousers, the technical threads in fluoride tones, the smoky 'degraded' or the garments with all around openings were just some of the futuristic codes of this psychedelic parade between construction, hardcore and lots of fire.
María Ke Fisherman SS19 | Looks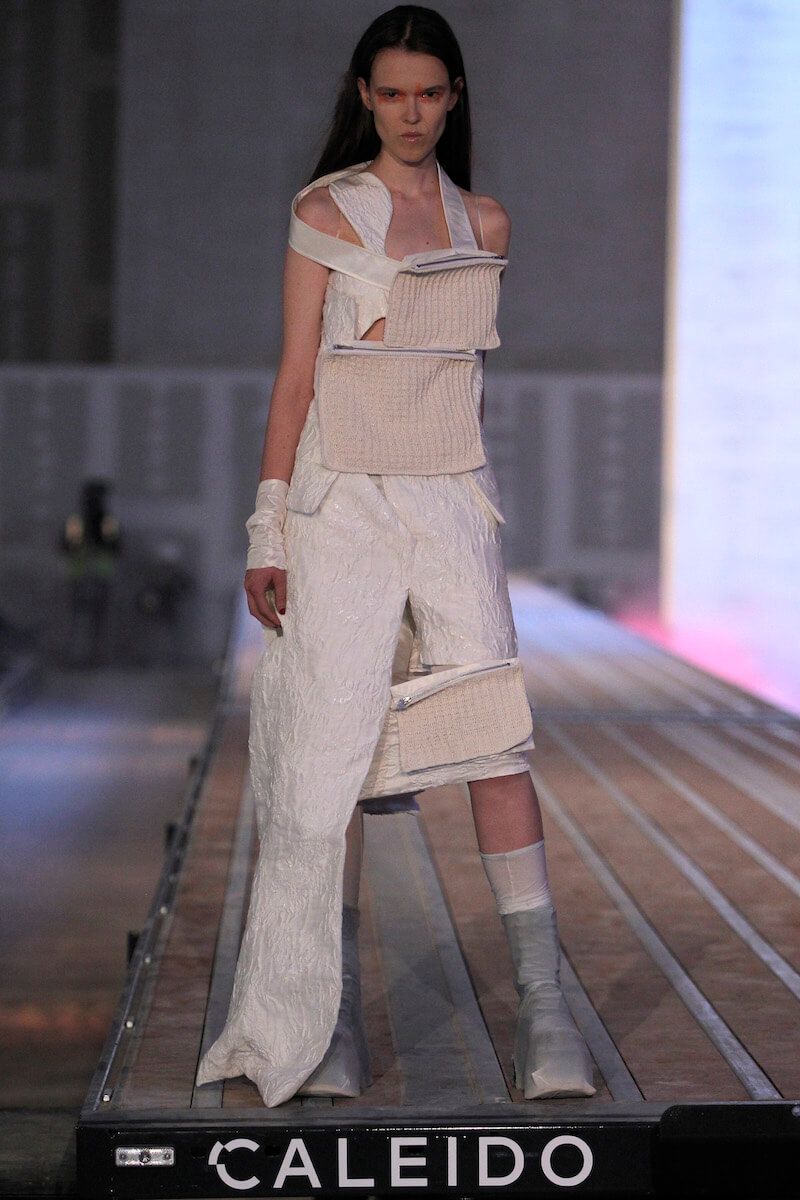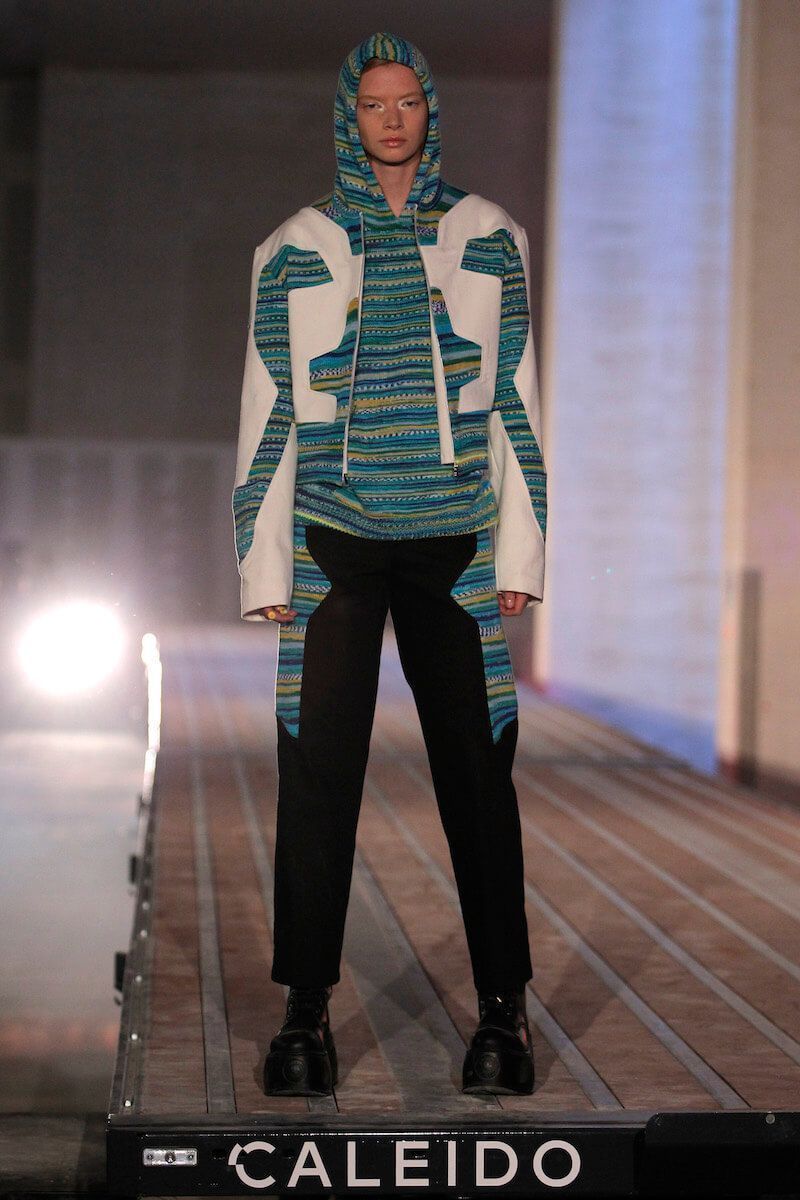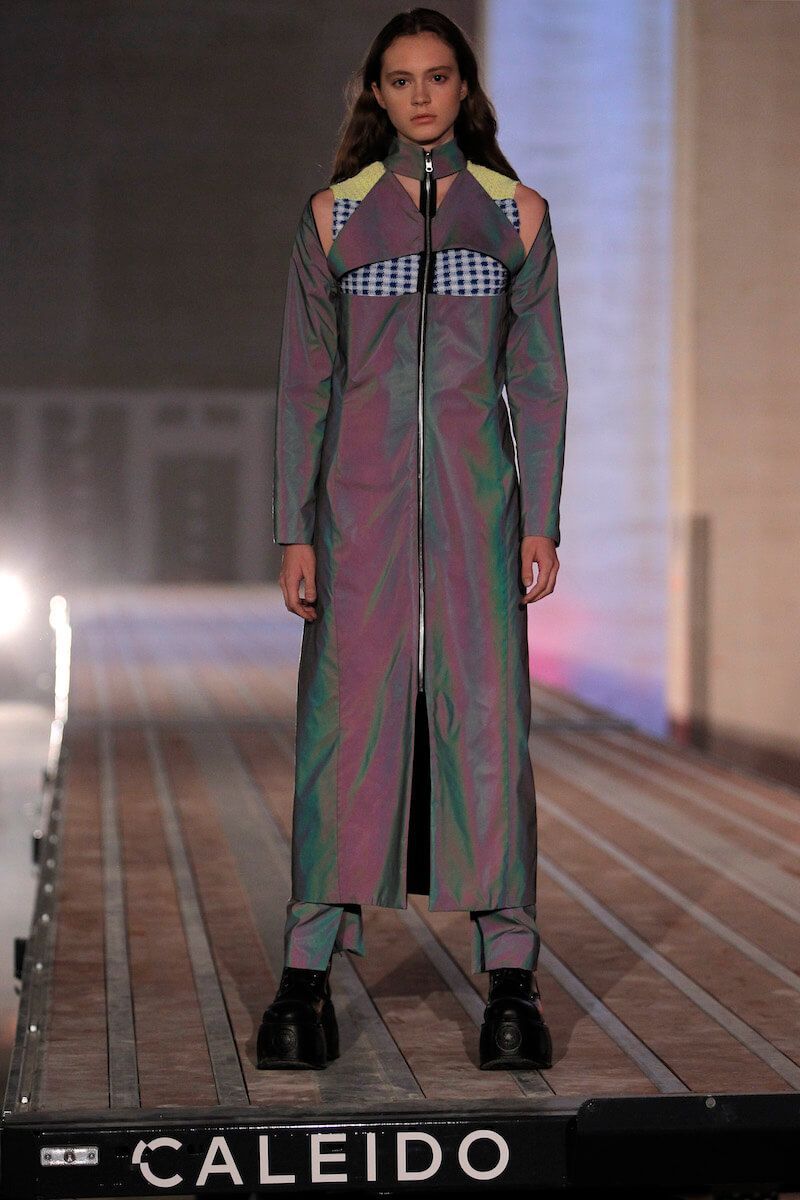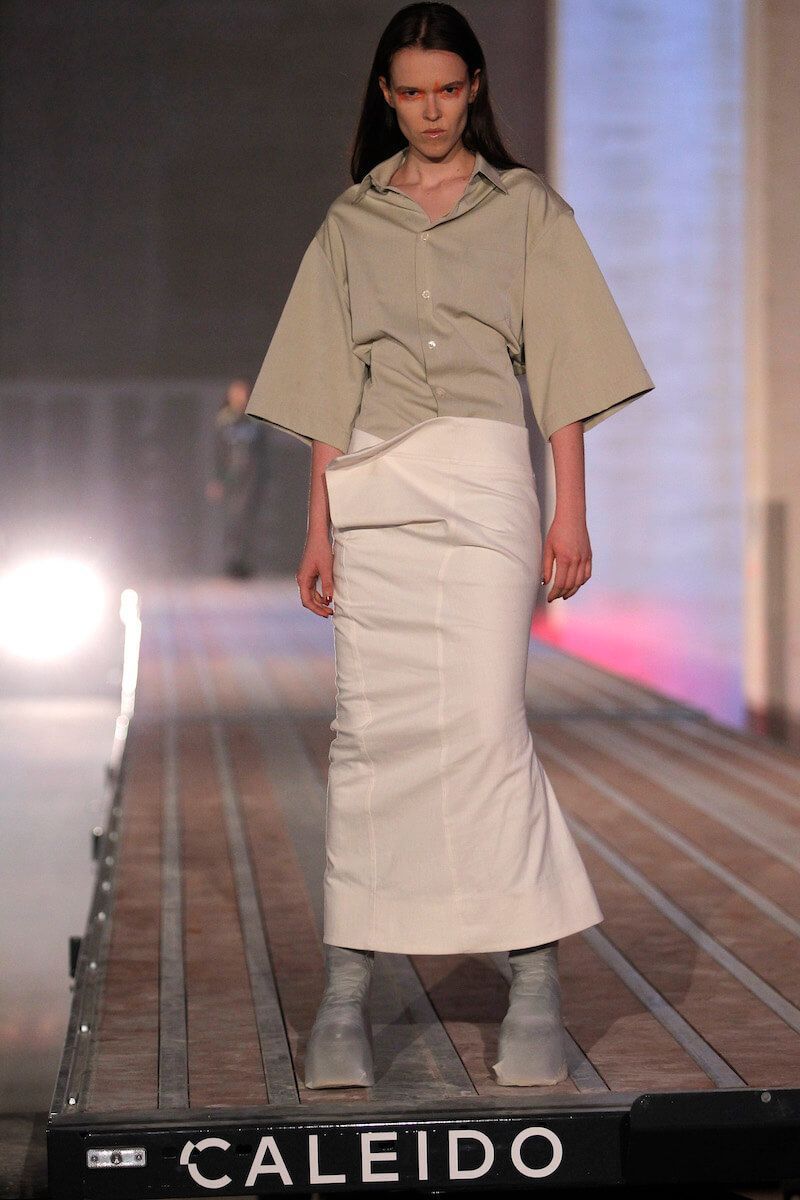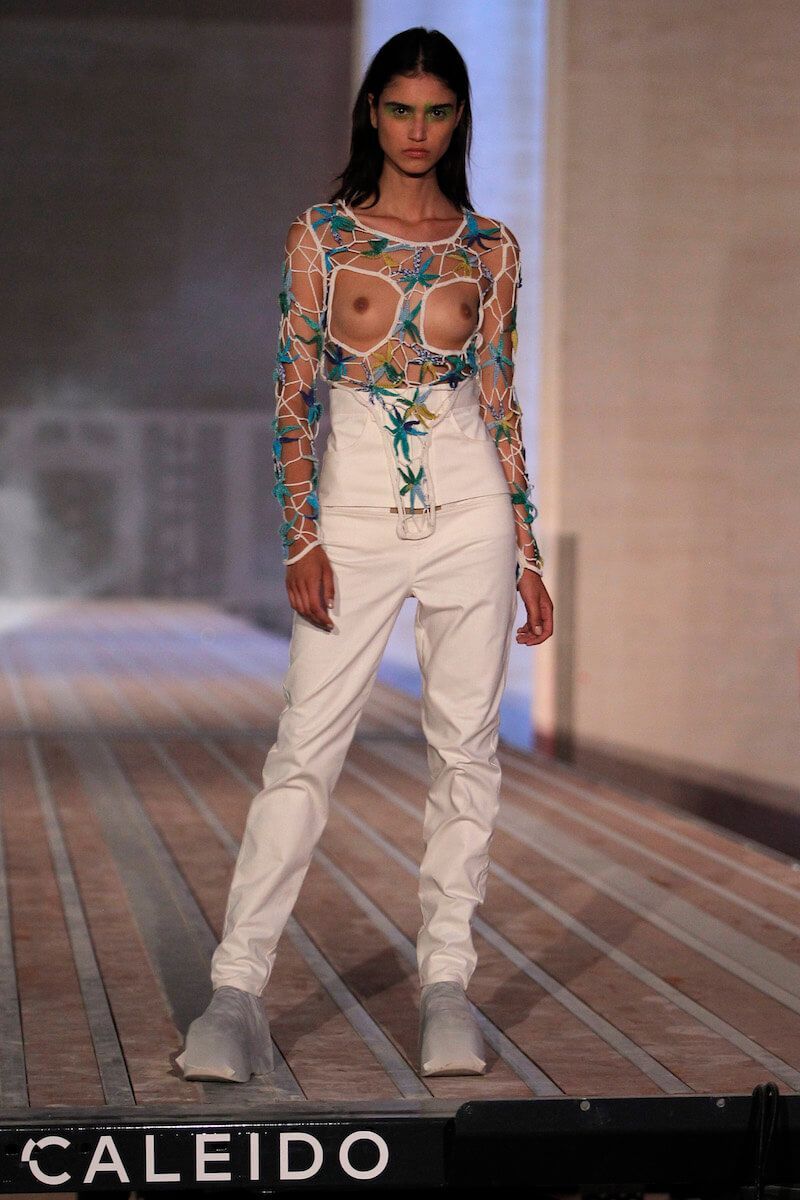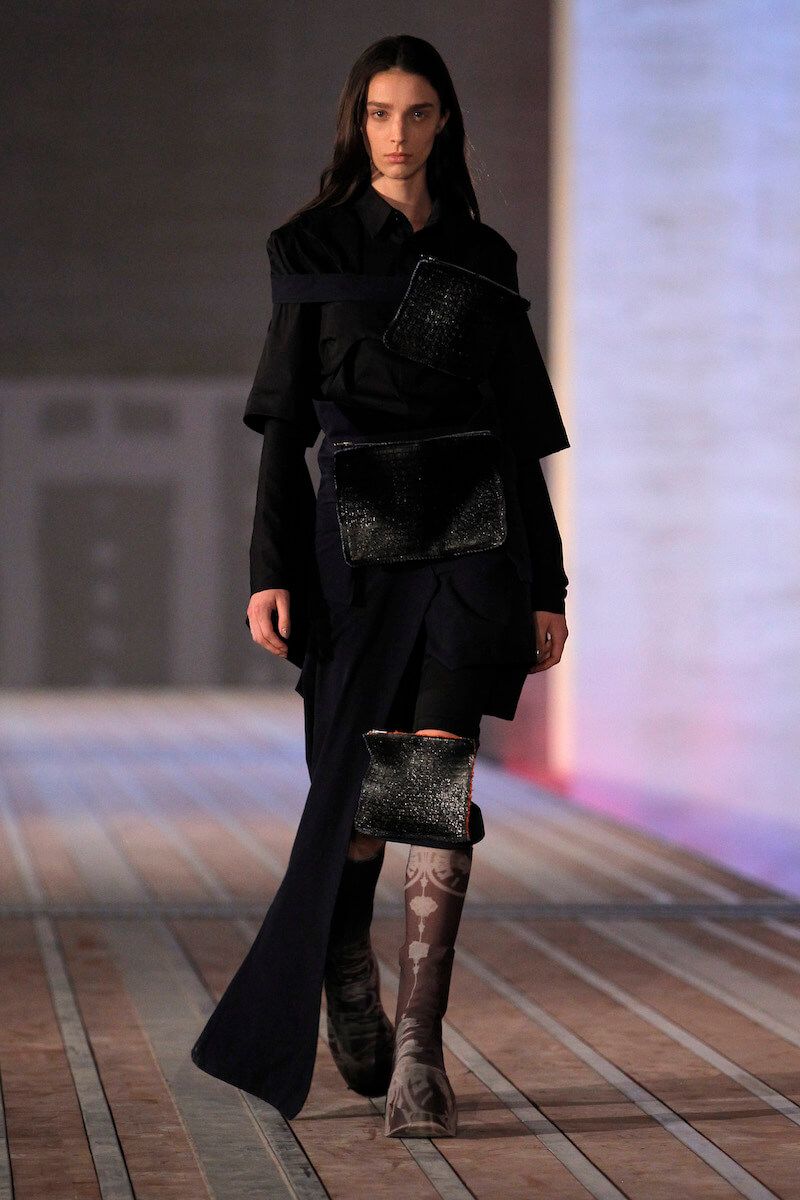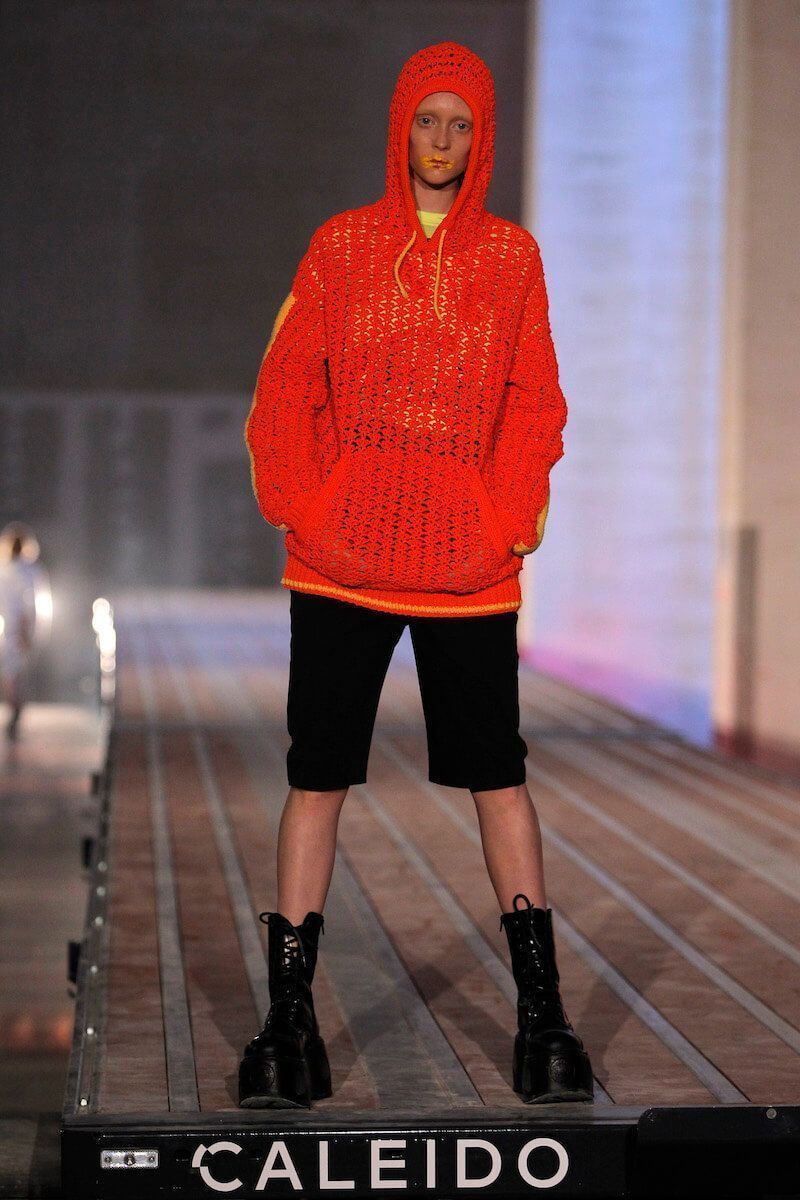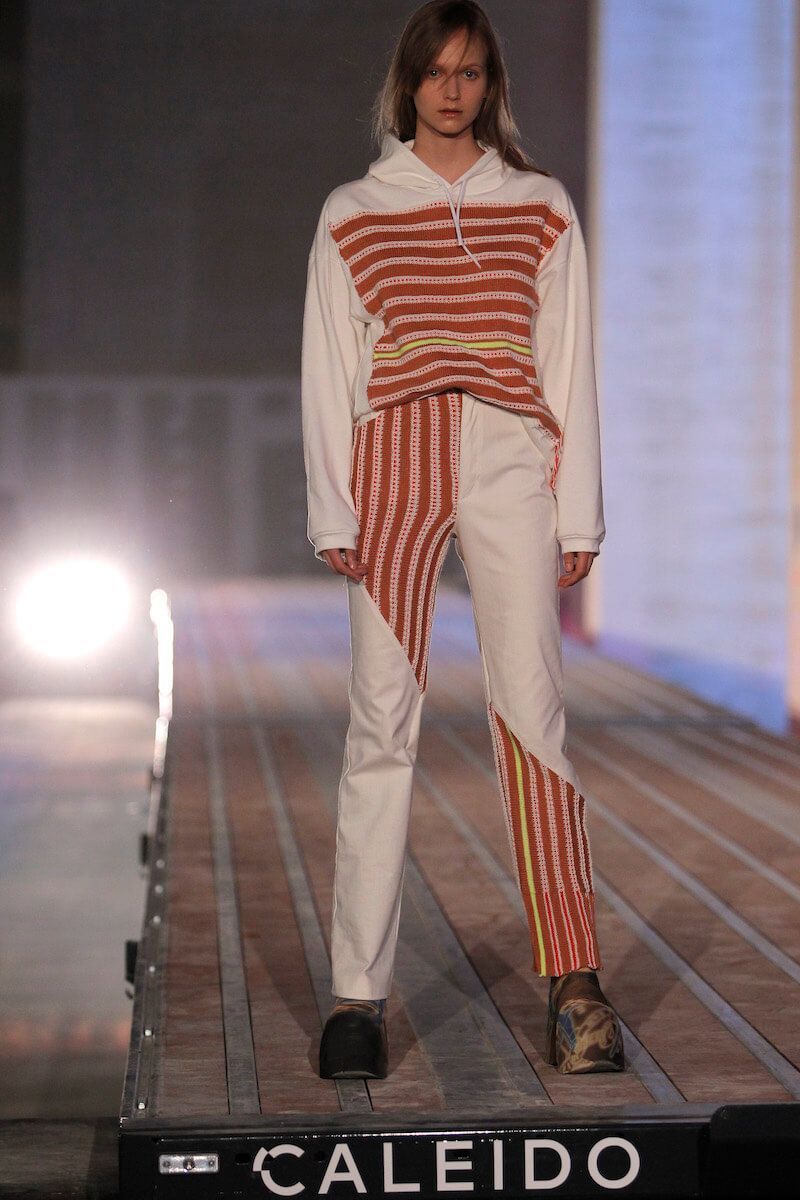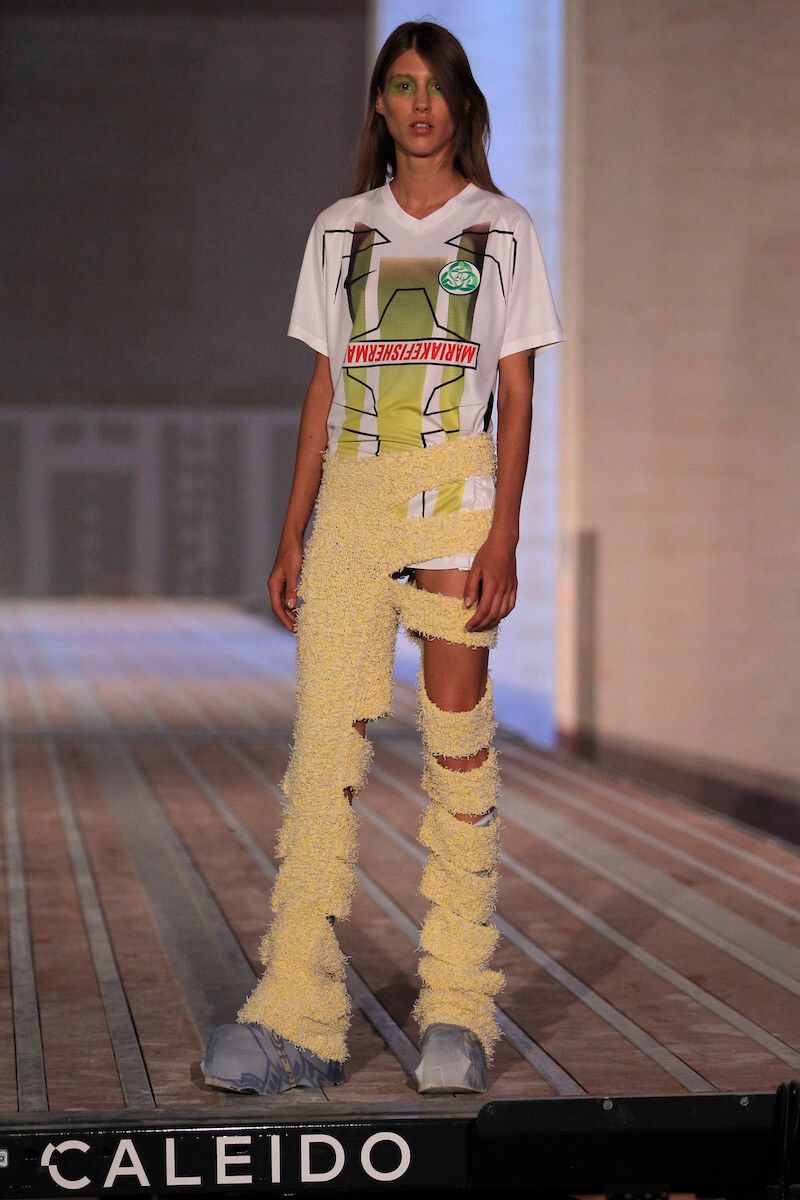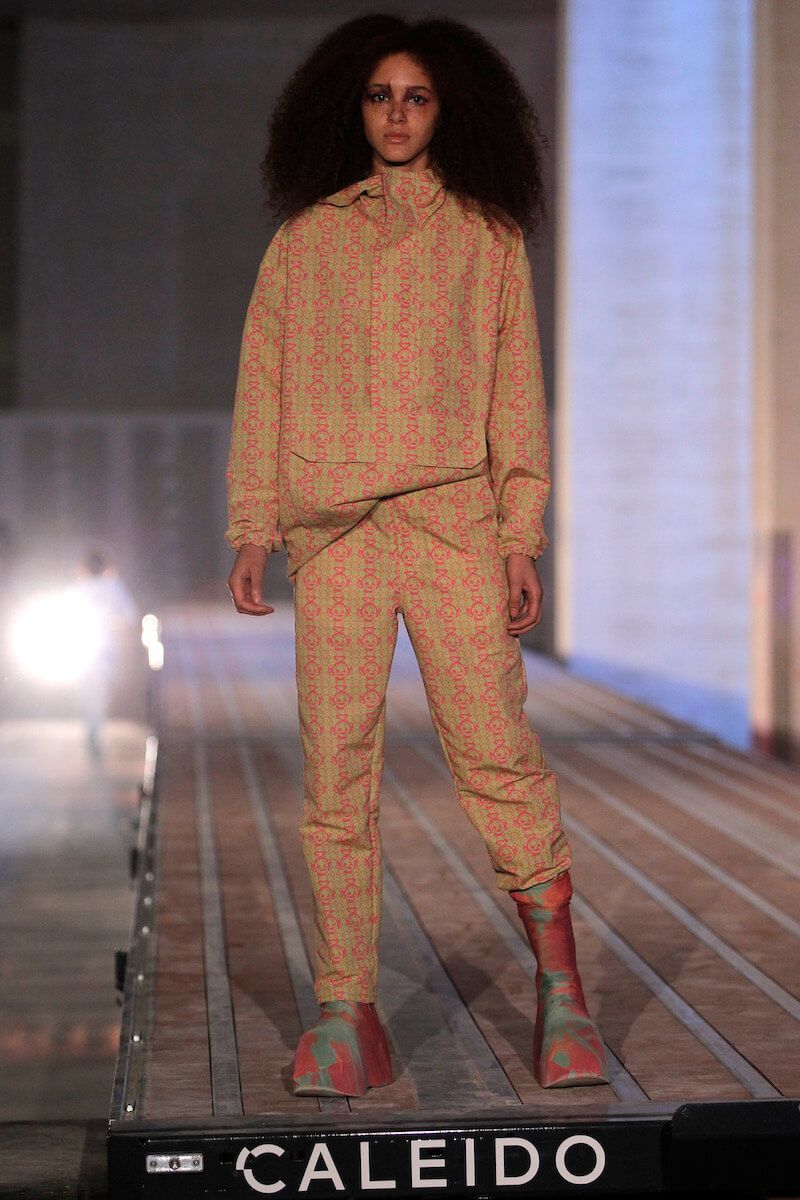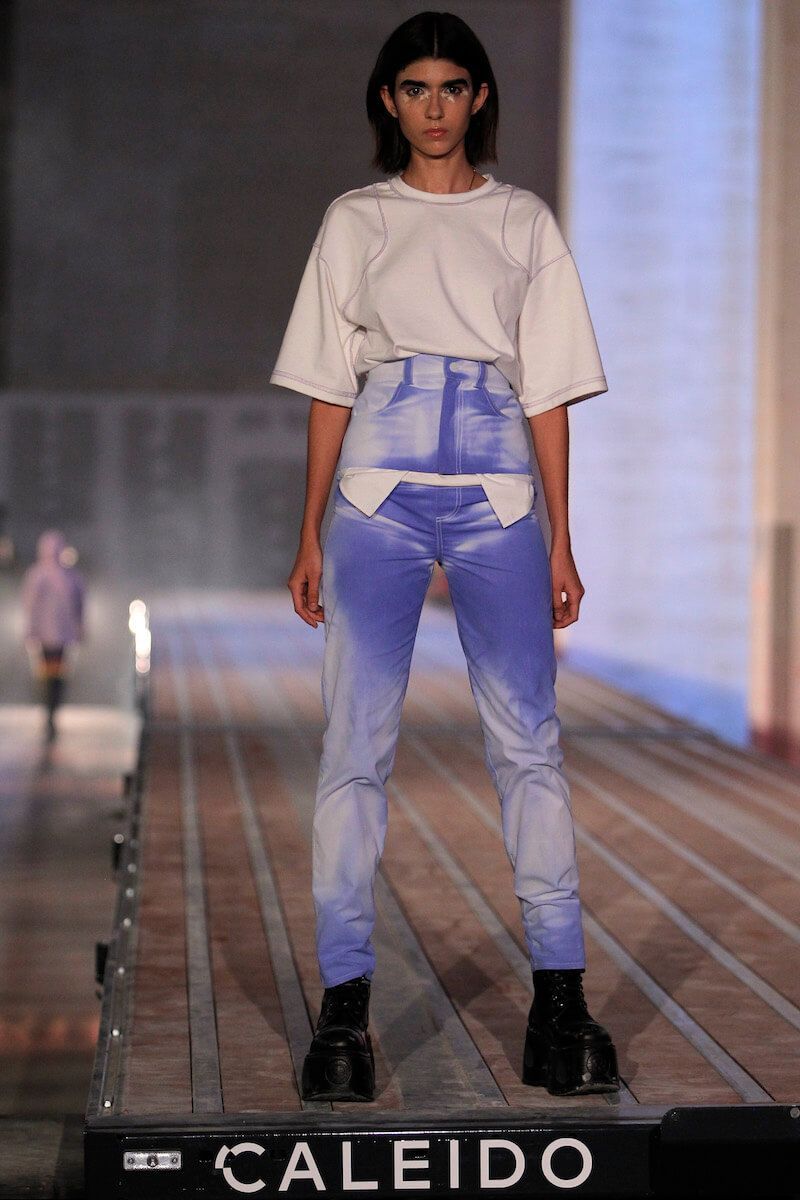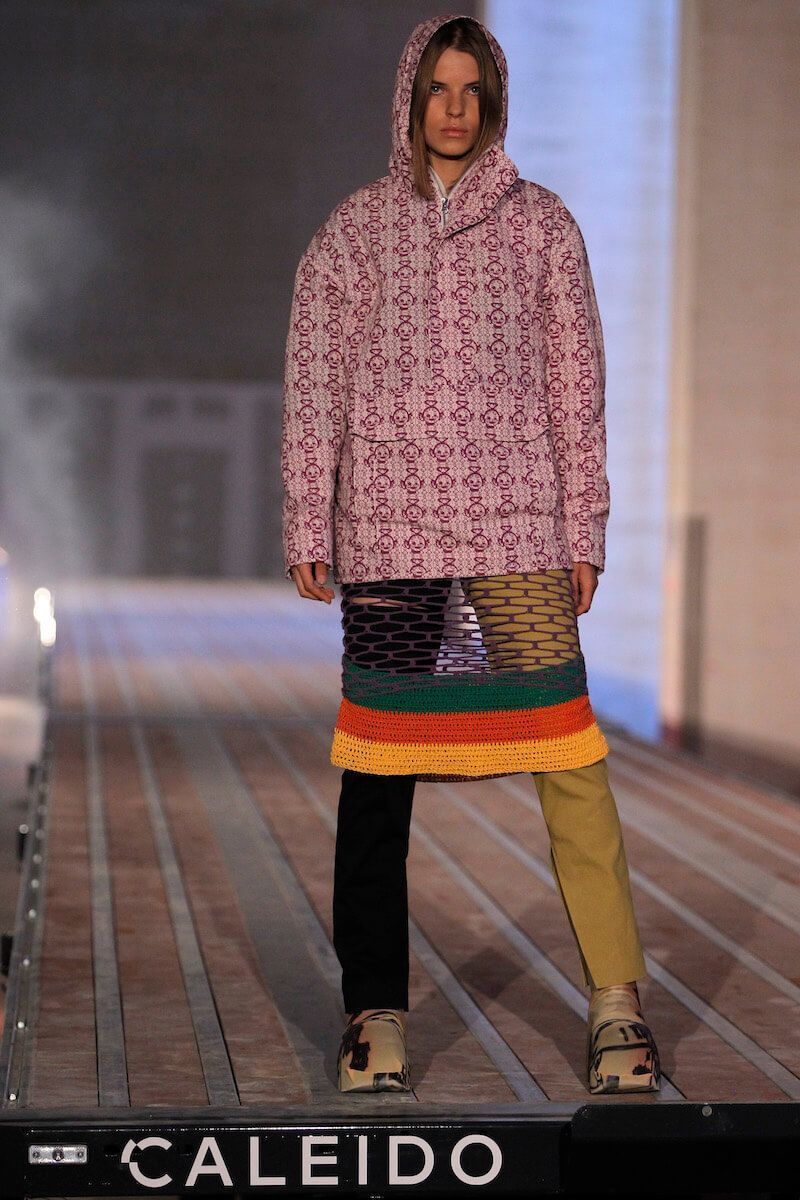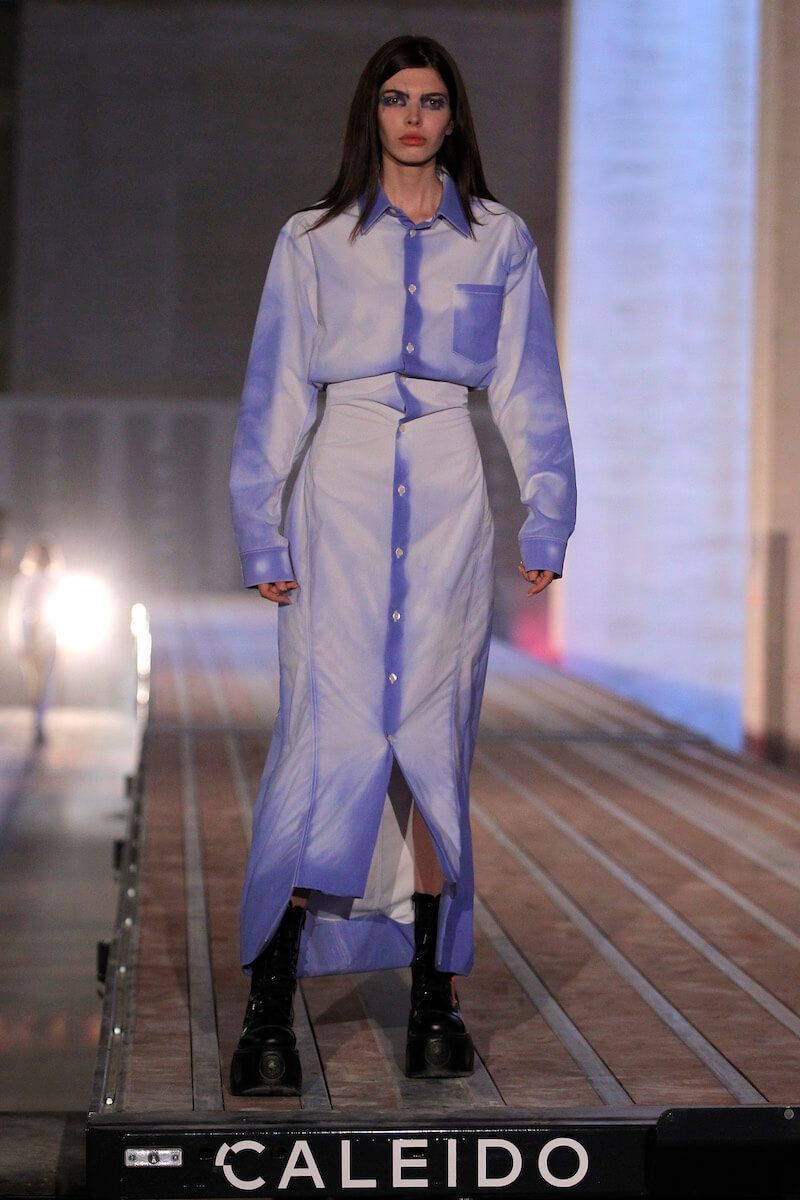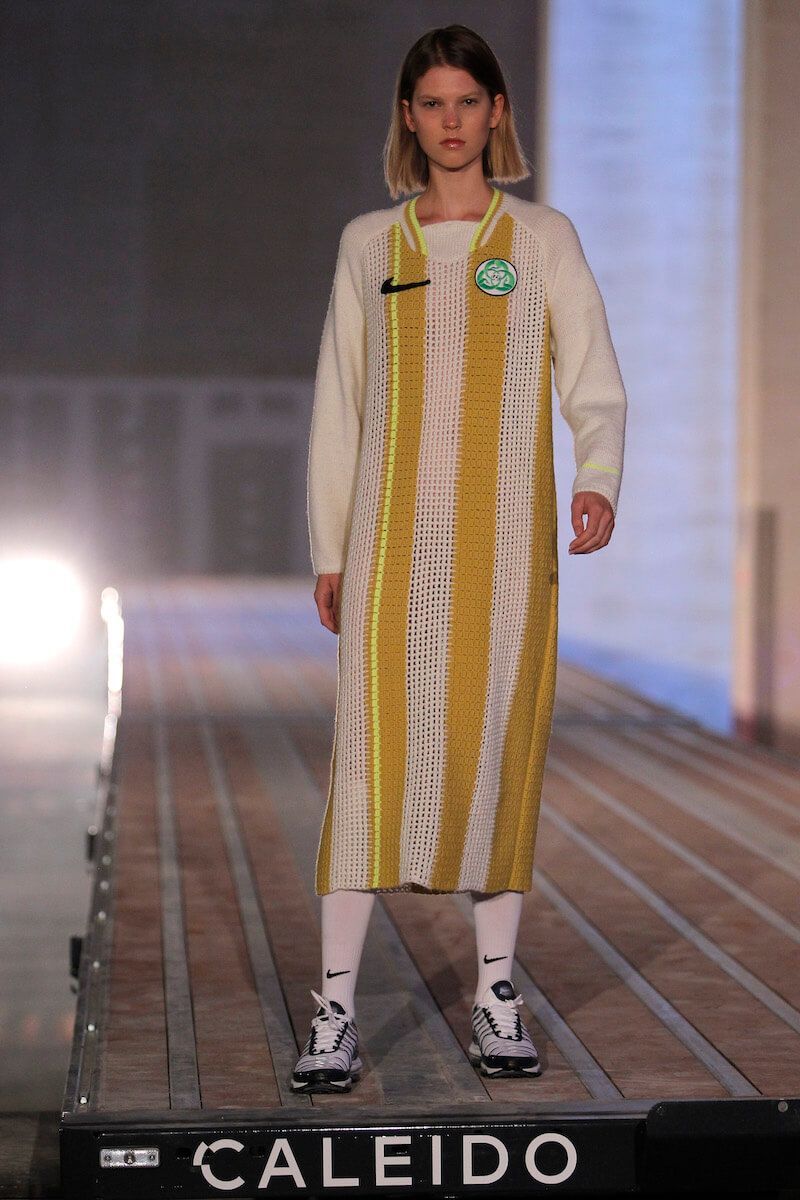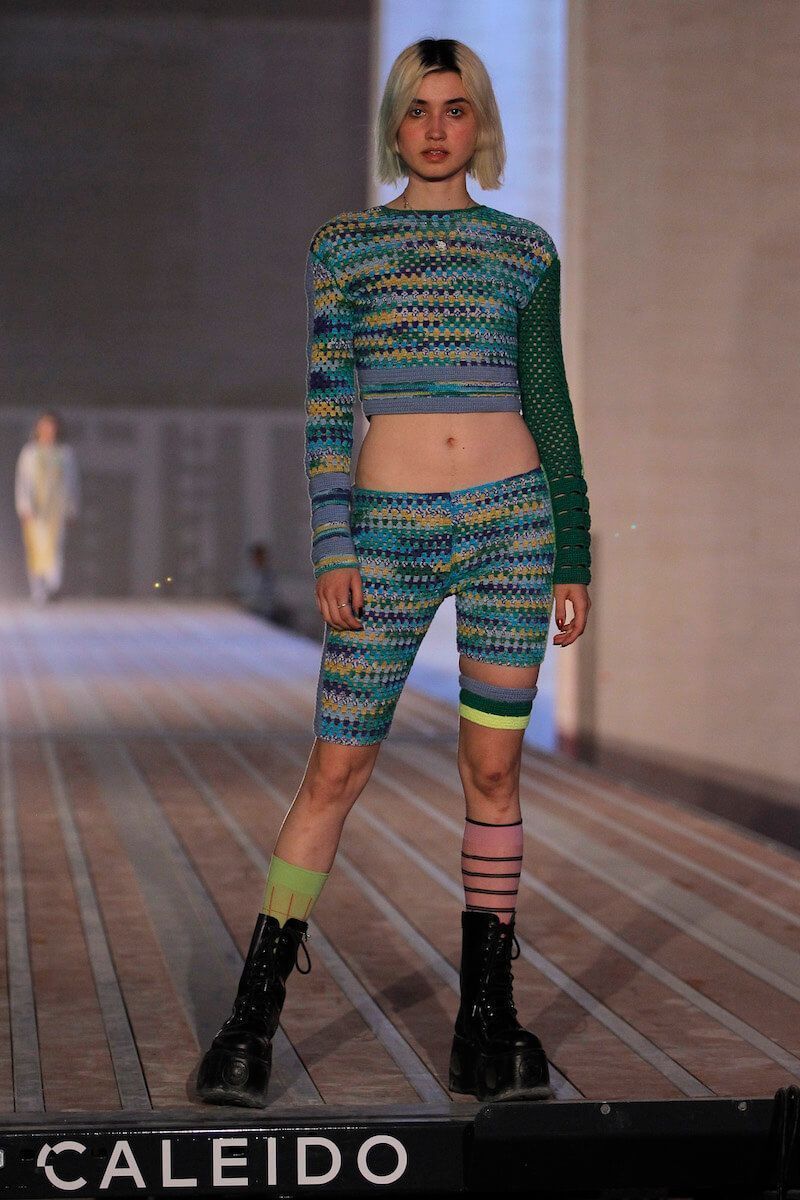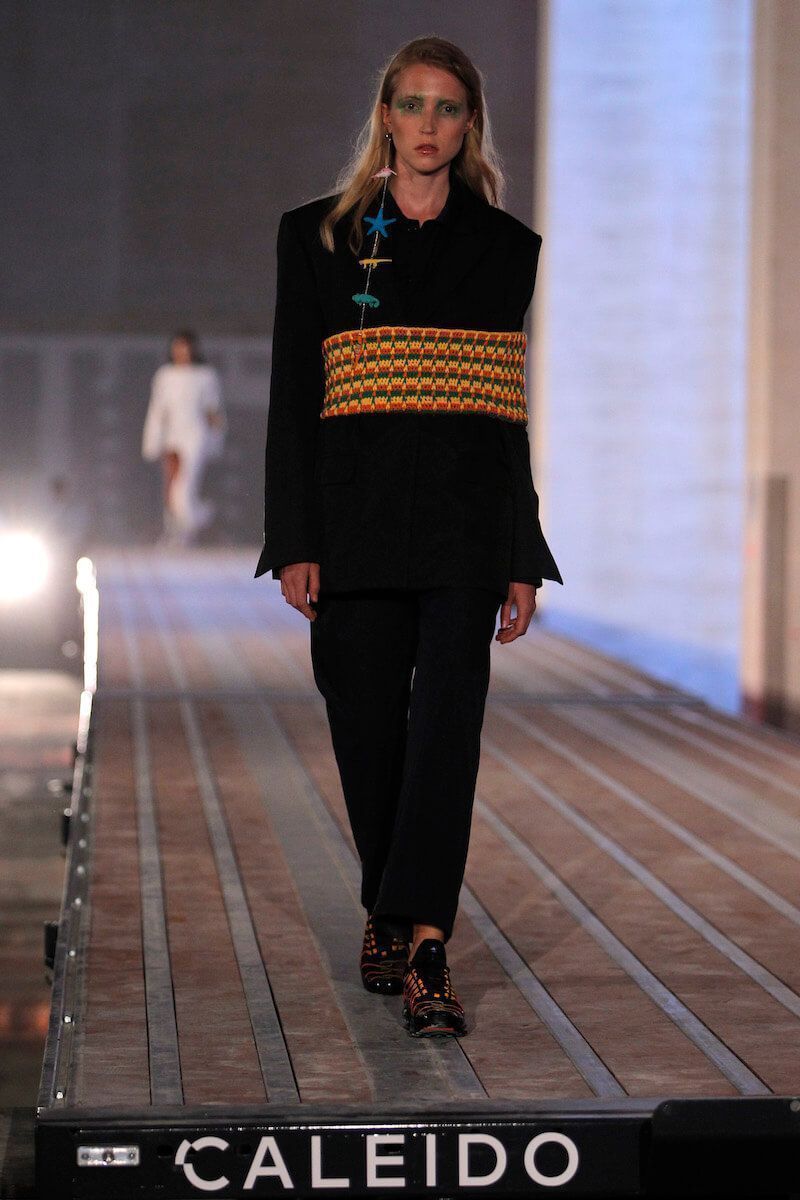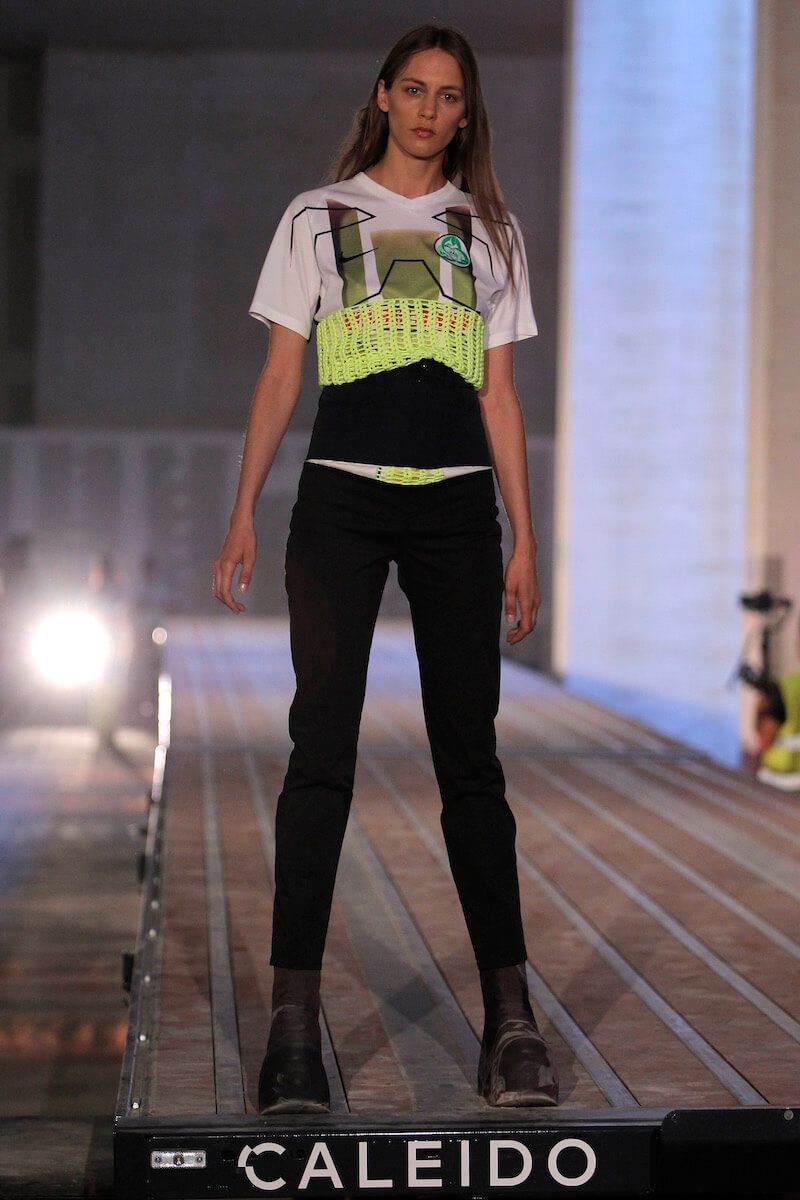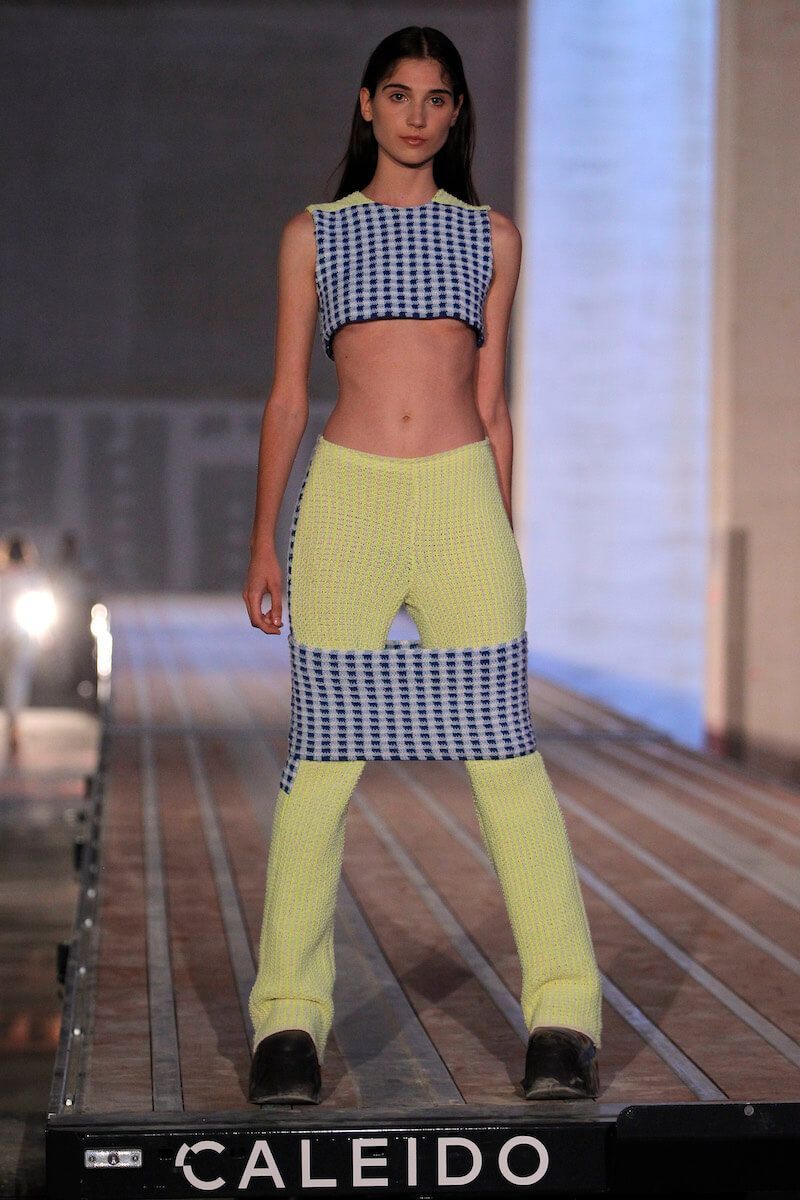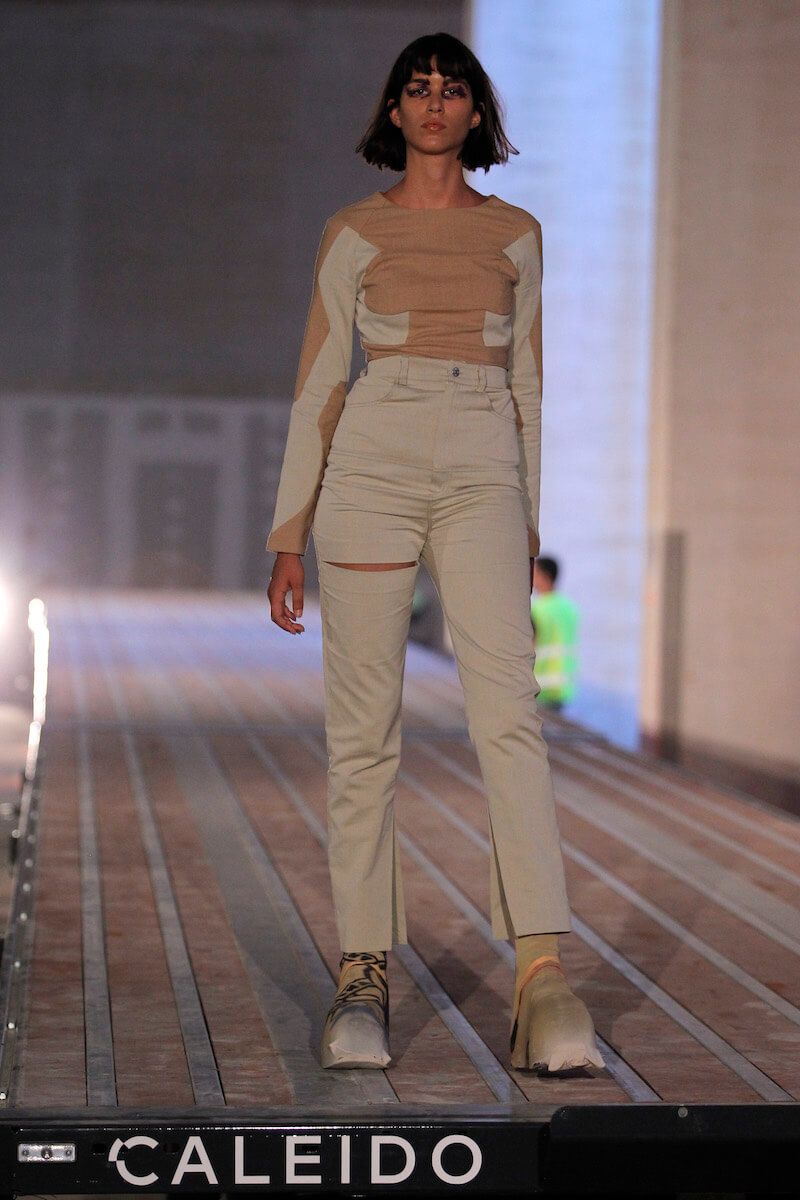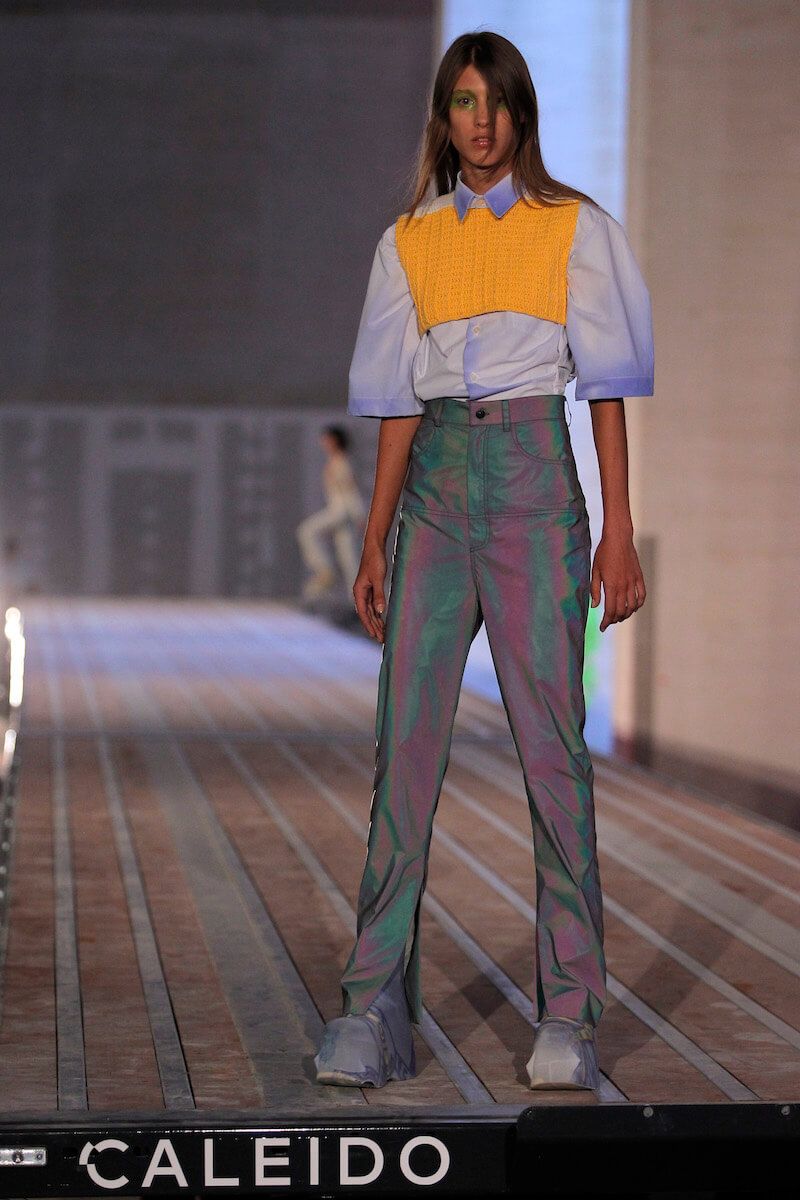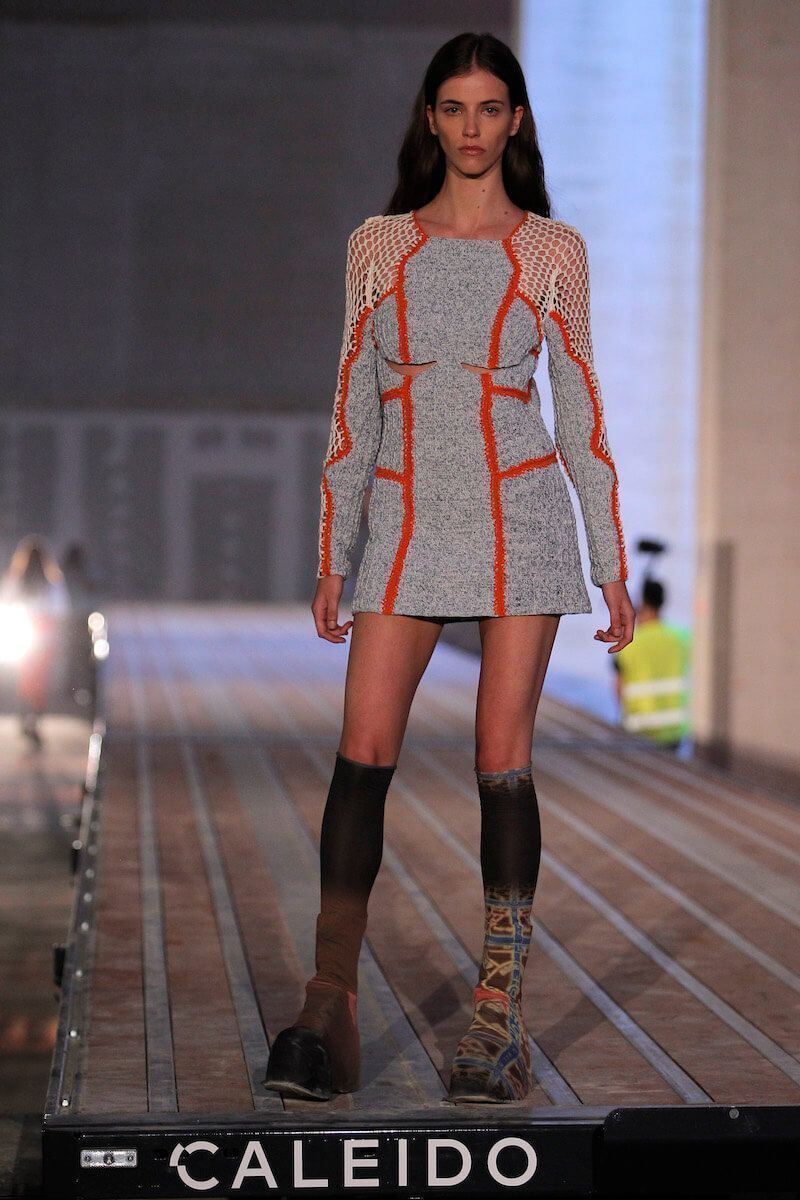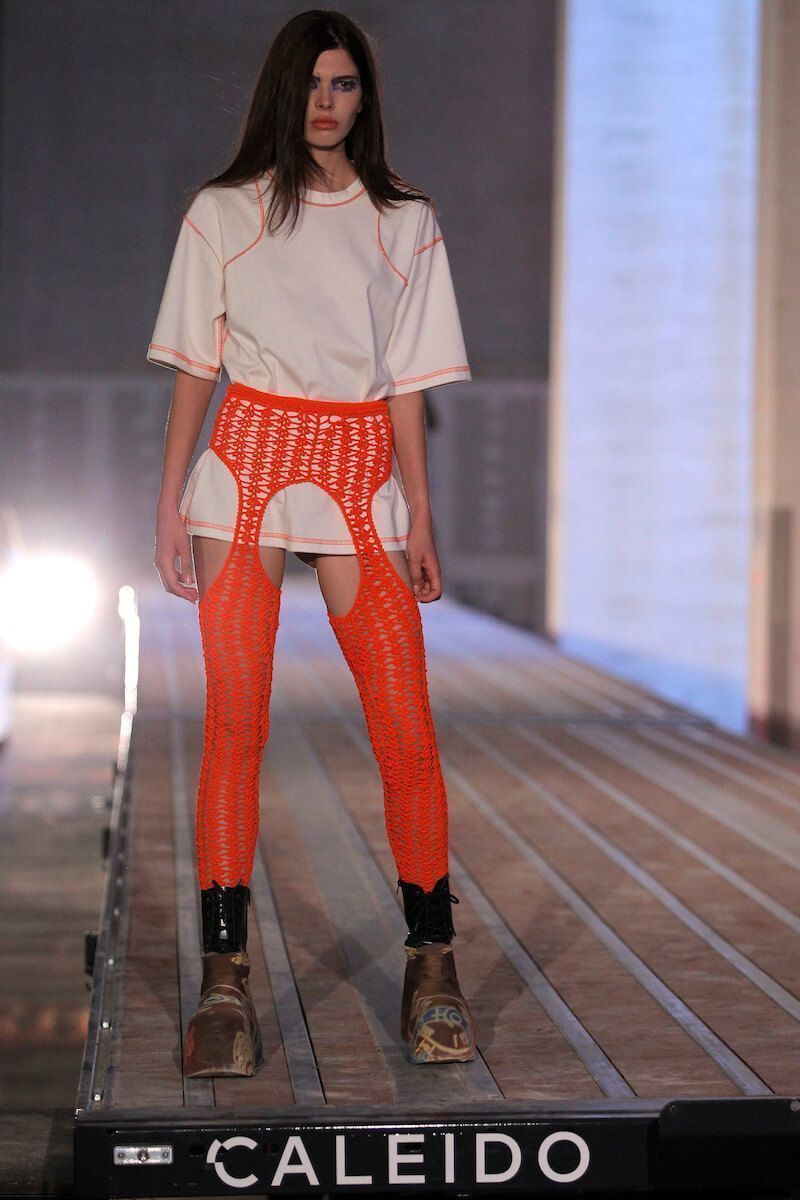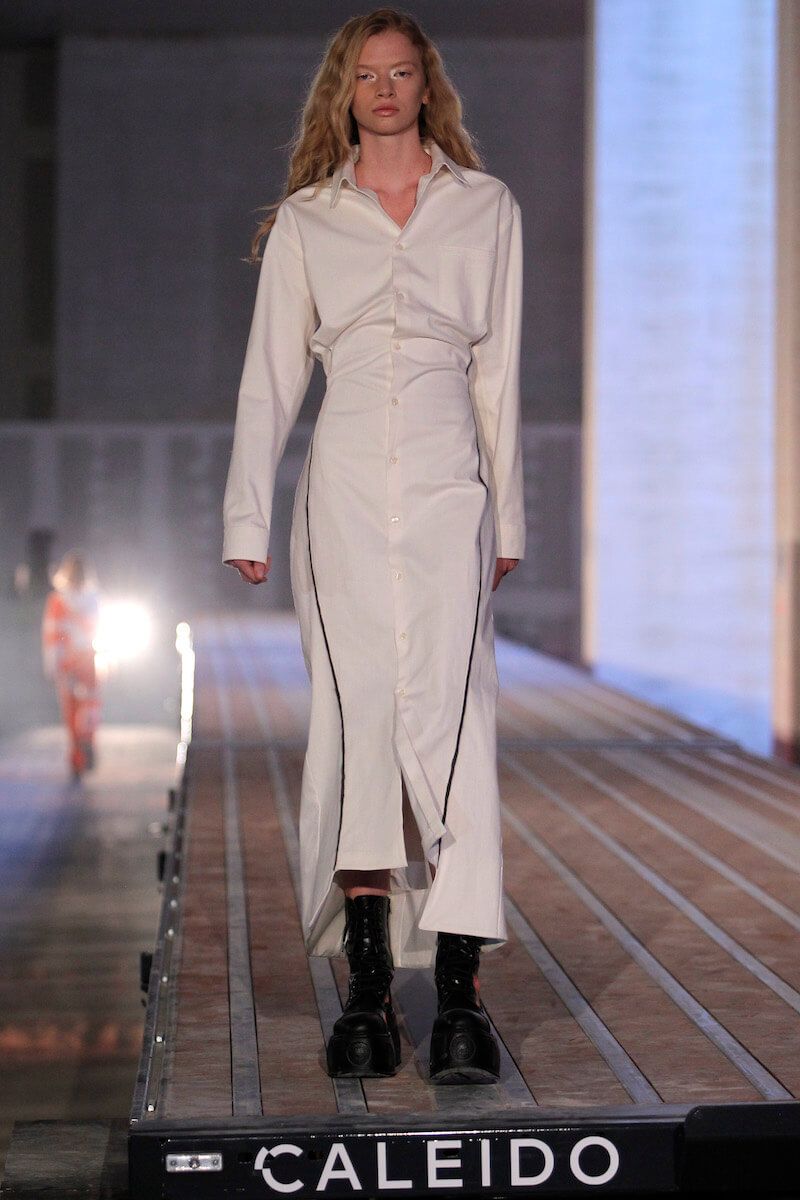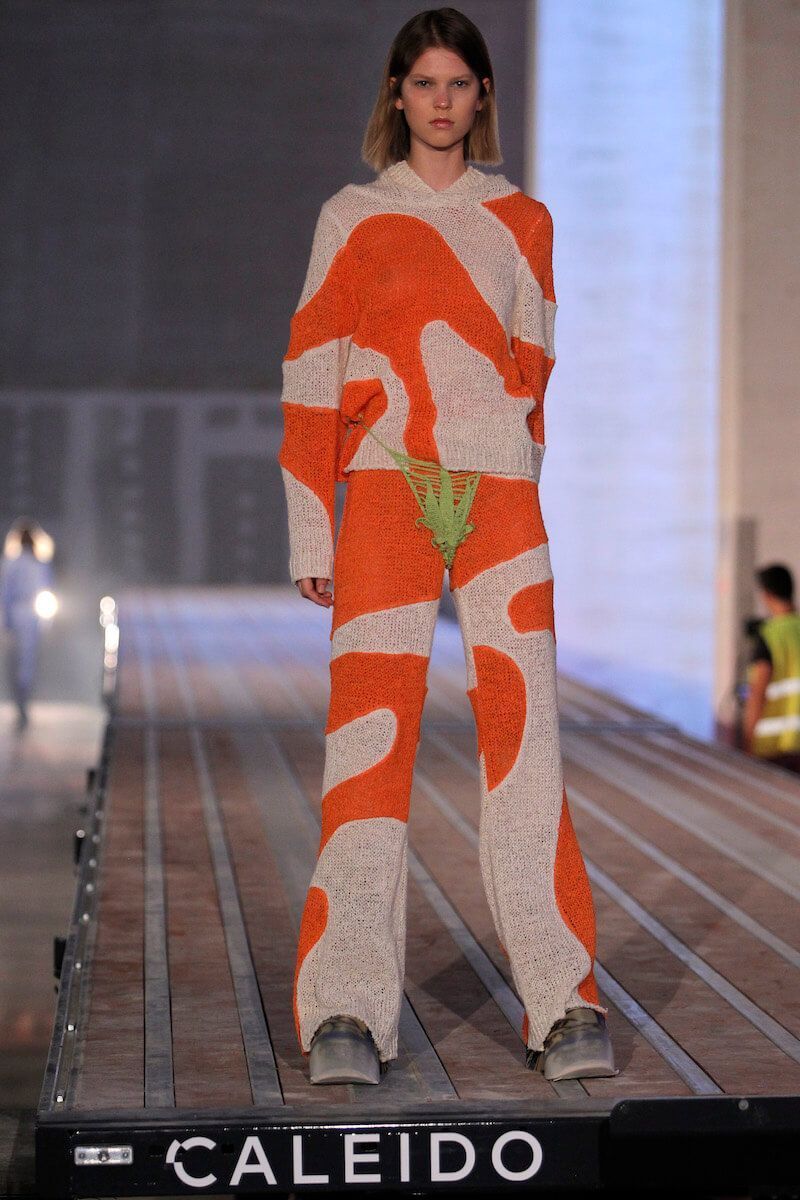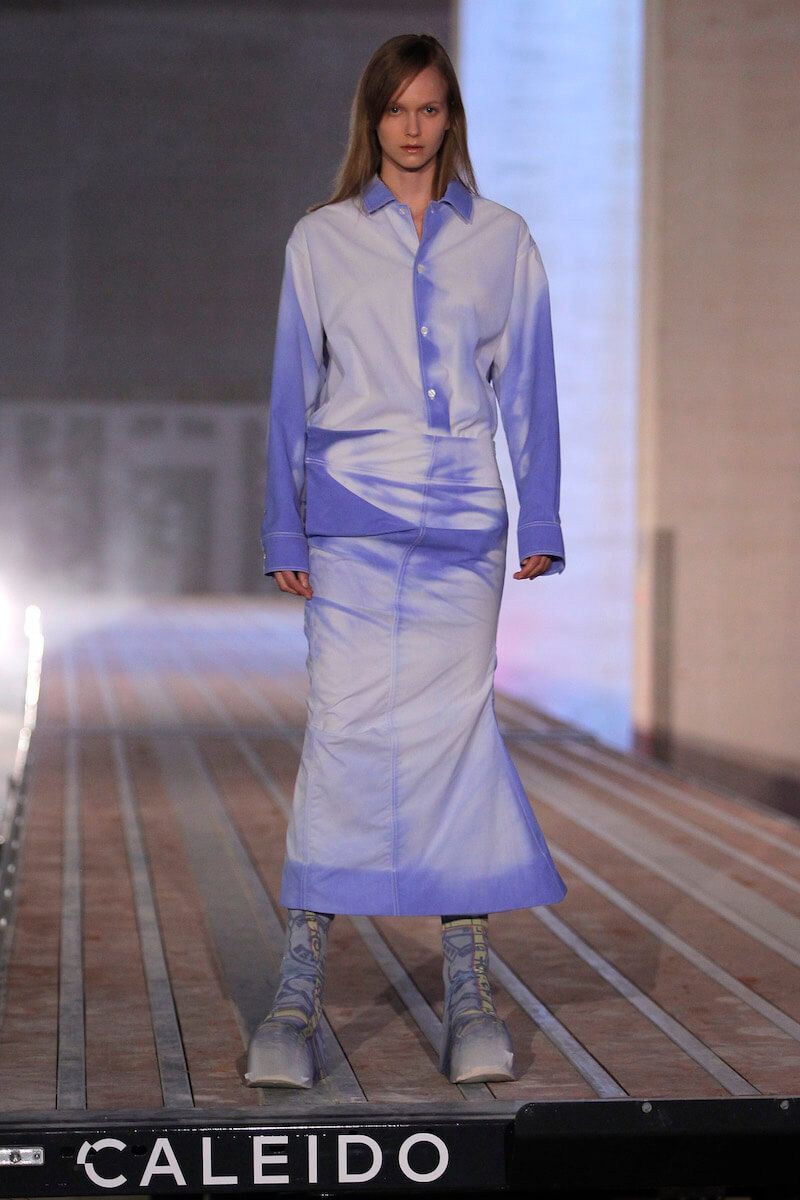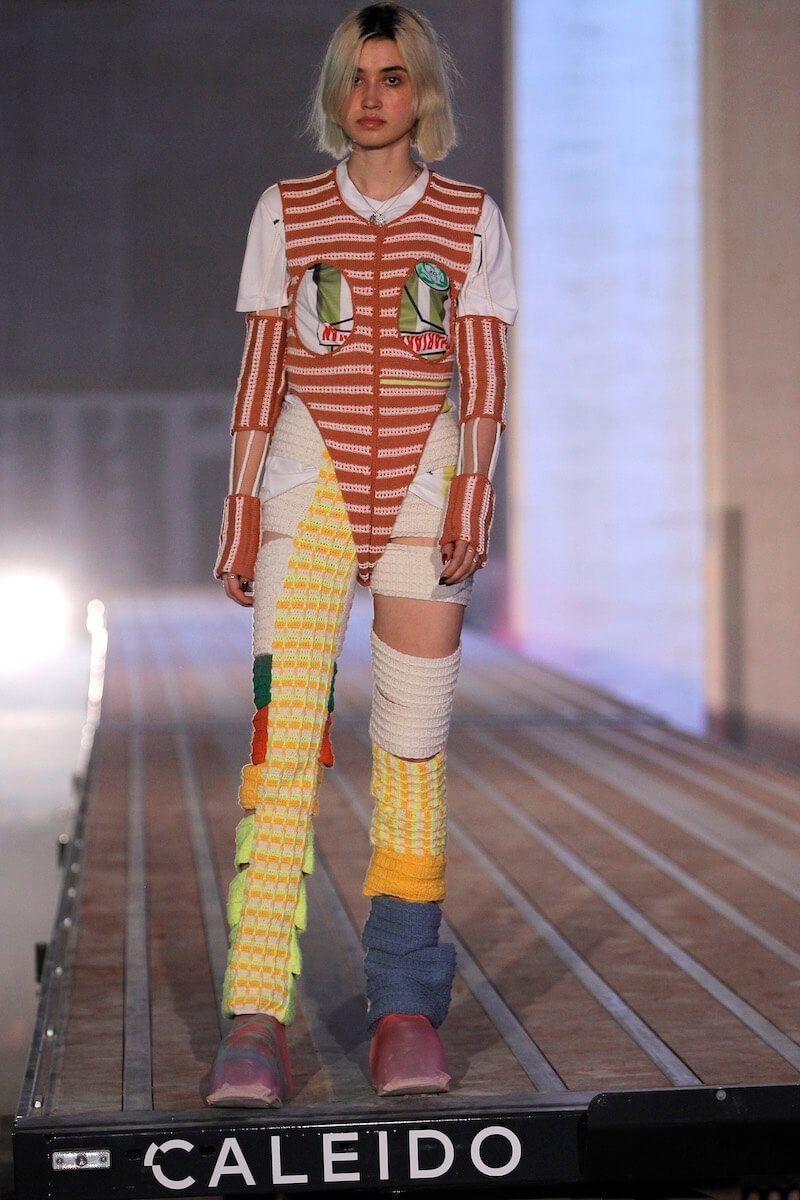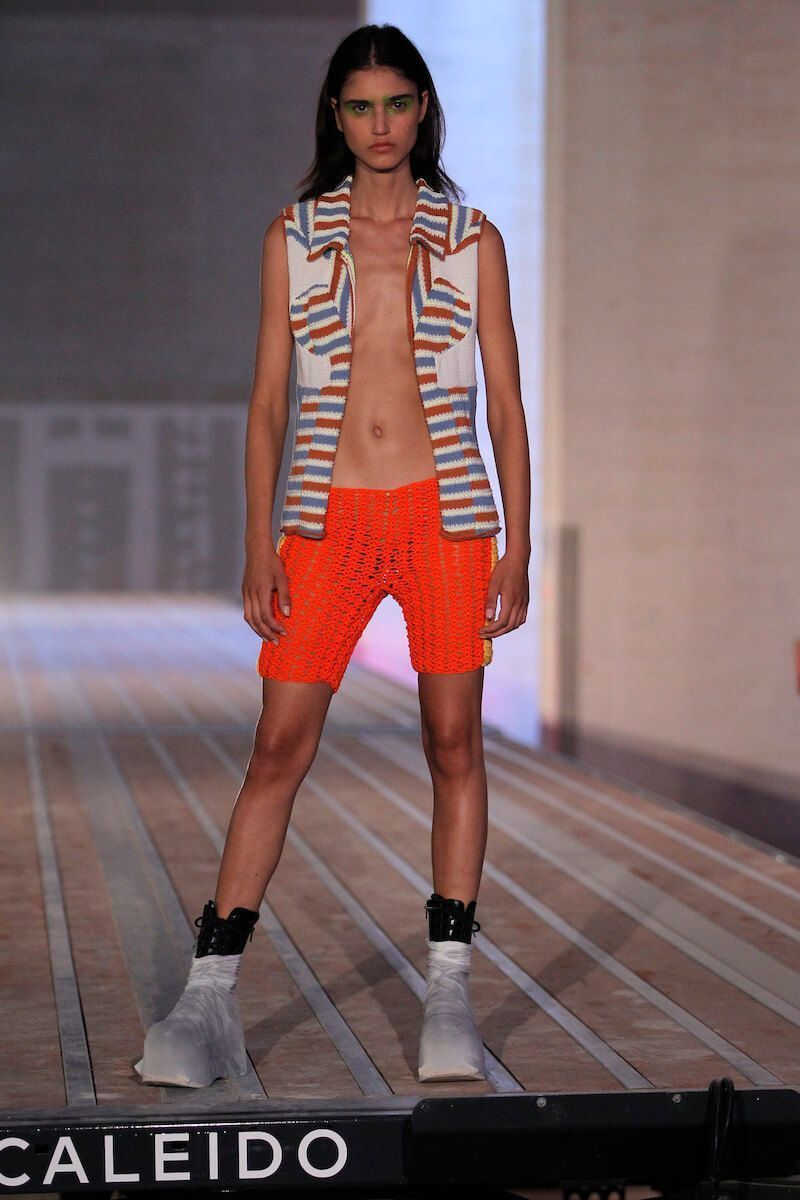 This is perhaps the most accessible and commercial proposal of Victor Alonso and María Lemus to date, which in turn is the firm's most artisan and distinctive. Because the identity remains in all this version of seemingly opposite references, but they create the perfect match, through tops, sweatshirts, high-powered trousers, multicoloured knitted tights, vests, tight socks, mesh bodies that leave the chest exposed, husband shirts that accentuate the silhouette, impossible tube-skirts or some of the garments in collaboration with Nike.
Maxi-galactic boots with triple soles and TN nikes had just integrated the look of the models including @brat_star, with a festival and cosmic aesthetic, into a collection that aspires to rise to ecstasy like the next Caleido skyscraper.