READ IN: Español
The epitome of old Hollywood glamour, Marilyn Monroe's beauty routine is as glamorous as we all expected.
Marilyn Monroe is remembered for her perfect porcelain skin, envied by all women of the time and those of today. Until now, the only thing that had been revealed was that she was strictly forbidden to sunbathe. "I don't think tanned skin is more attractive, or healthier. I like to feel blonde everywhere."
She lathered herself with Vaseline, yes the 3 euro one, and moisturized her skin like Nivea blue cream, 6 euro bottle. In addition, she also applied olive oil and lanolin, a natural wax produced by the sebaceous glands of some mammals.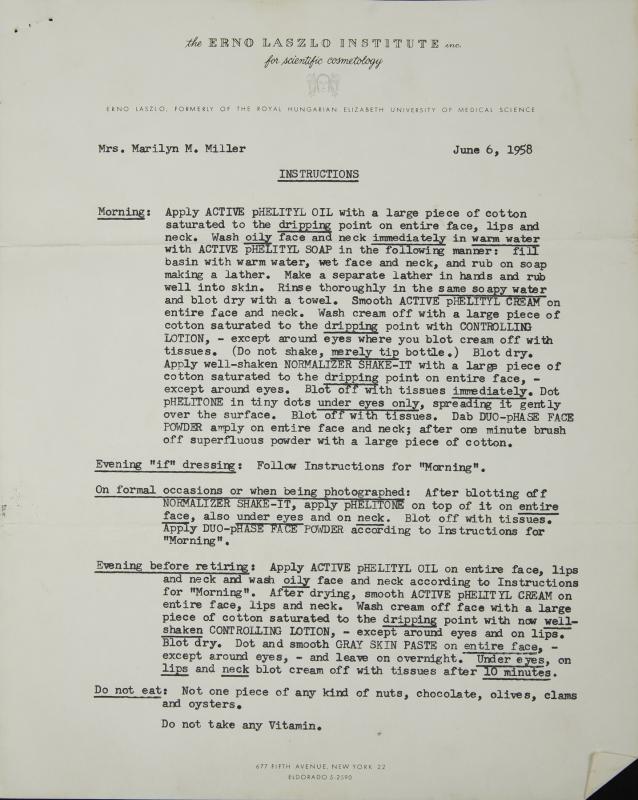 It is rumored that the star visited the hairdresser's every three weeks to get peroxide and lye highlights, and avoided washing her hair at home. At that time, there was no such thing as dry shampoo, so Marilyn would pour baby powder from Johnson's into her roots, which now costs about two euros.
But the most glamorous beauty step of all happens during her nightly routine: five drops of Chanel No. 5 before going to bed after soaking her face in hot water.
Her complete routine prescribed by dermatologist Dr. Erno Laszlo is about to be exhibited at the Museum of Makeup in New York. The exhibit was scheduled to open this month, but has been postponed due to the pandemic.